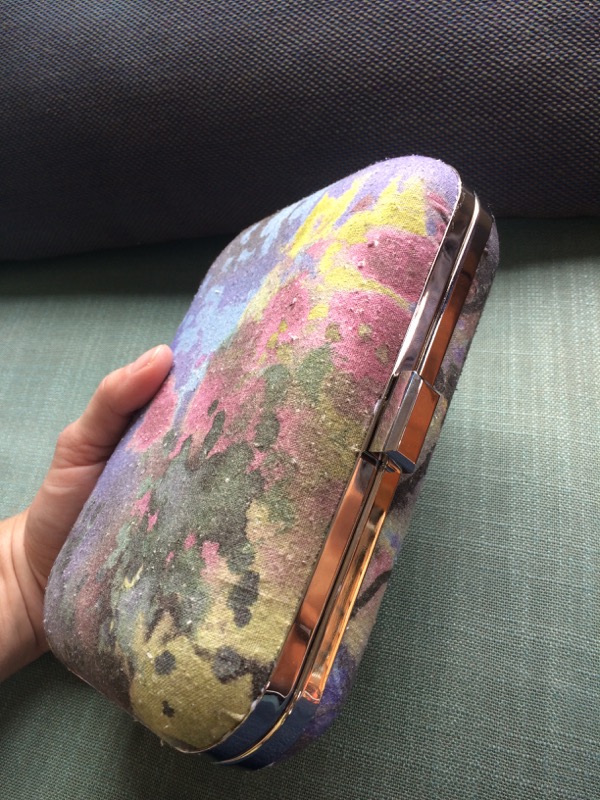 When I make a nice dress for a formal occasion, I often like to create a small handbag to match the dress (or jacket!) as it just creates a more "pulled together" look, and it's something I can do that RTW often can't!
So when I was cutting out the silk noile for the Pamela dress you saw earlier this week, I realised I had a small rectangle leftover – perfect for covering one of the U-Handbag hardshell clutch cases I'd bought!
All the clutch bags I'd made previously had been sewn (a favourite being the Cake patterns wristlet), so a hardshell case involving lots of glue was totally new territory for me! Luckily, Lisa provides really great, printable instructions for these, and honestly, it was SO easy to make!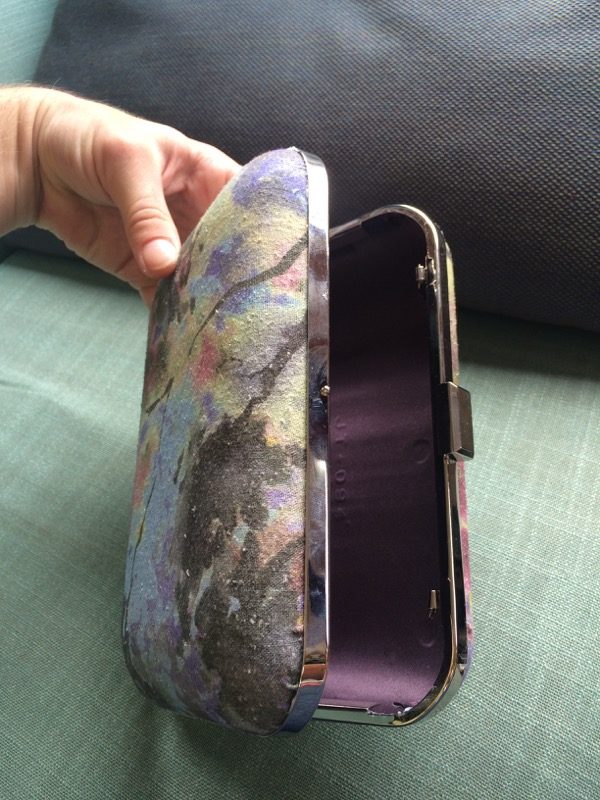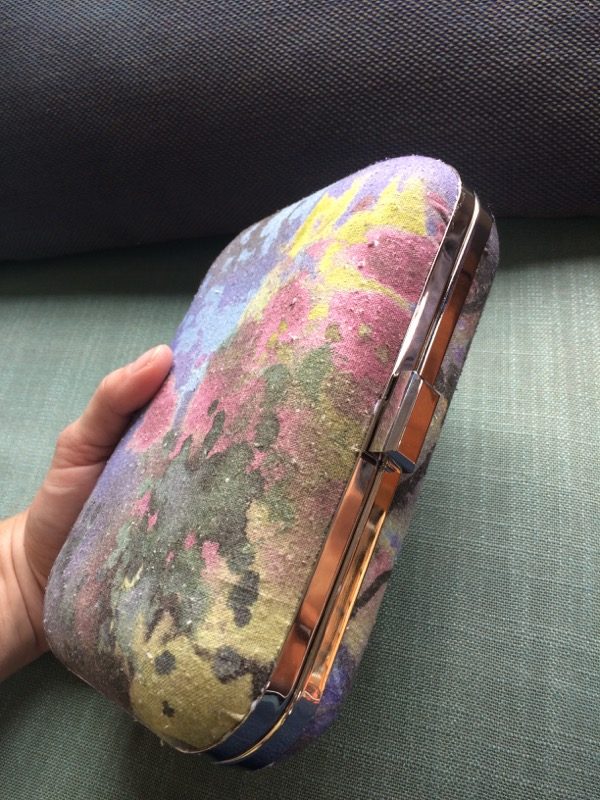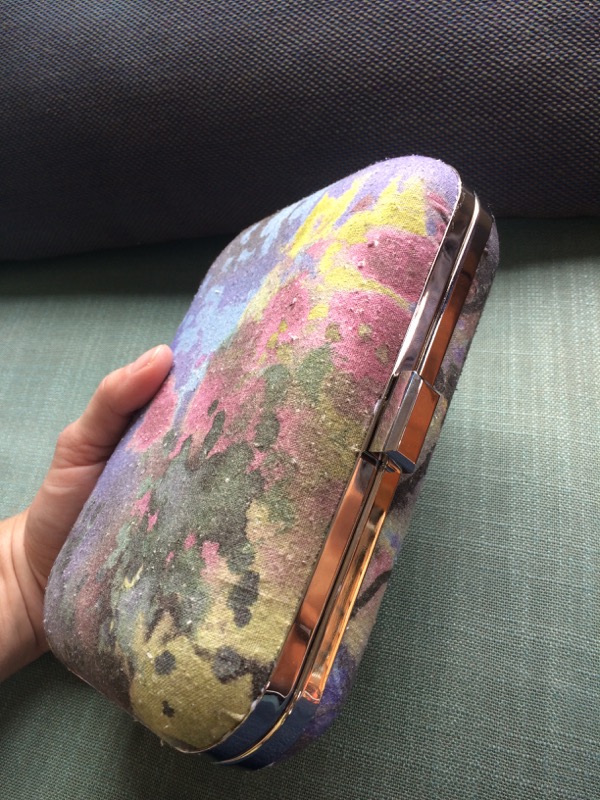 The instructions call to cover the exterior of the frame with Aileen's tacky glue, which you then spread with a paintbrush to get a thin coating. I'd seen some UHU glue stick at John Lewis, though, and decided to use that instead, and I'd thoroughly recommend it. It was really easy to apply to all the various curves, and dried slowly enough that I could stretch and shift the fabric around to eliminate any bubbles or tucks. Once the noile was dry on the exterior, I trimmed down the fabric along the edges, and coated the inside with the glue stick and used the same muted purple silk satin to line the inside that I'd used for the facings of my dress! Again, after it was dry I trimmed down the excess.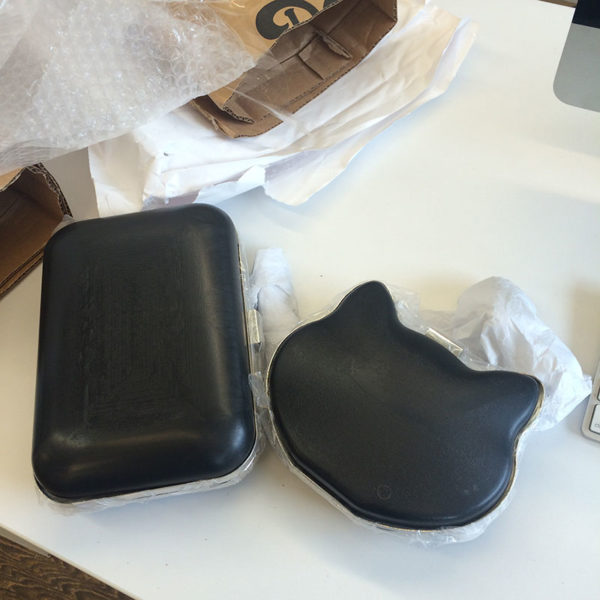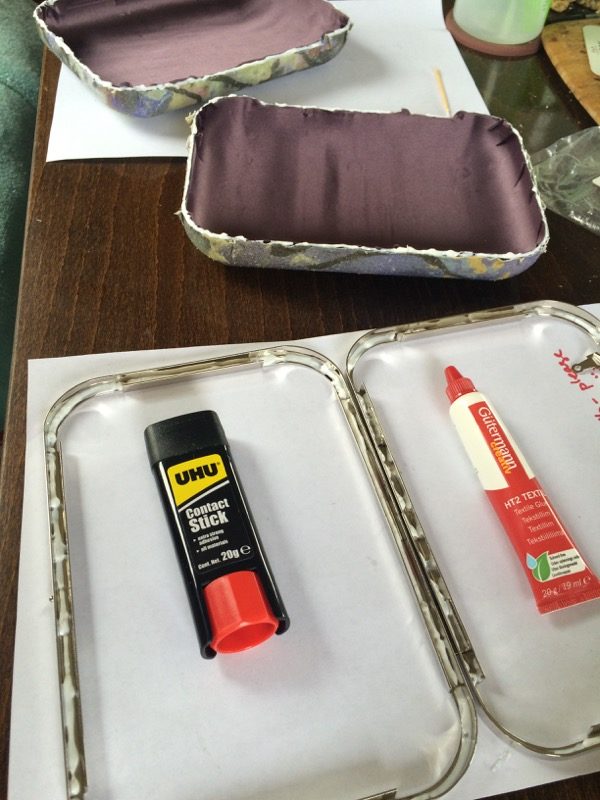 Then I used the recommended Gutermann Textil glue all along the frame and along the edge of both sides of the case, waited til they were tacky, then jammed them together. I had to use one of the tiny sewing machine screwdrivers to force the fabric into the frame in a few places, but it was really a stupidly easy process!
Maybe it's because all my friends already know I sew so are no longer surprised when I make my own dresses, or maybe it's because the clutch just looks so damned professional, but my friends at the wedding were just gobsmacked at my matching dress and clutch! Everyone wanted to touch the bag and open it up, and I must say, the 8 inch size was just perfect for an all-day wedding as I could easily fit my phone (& charger), lipstick, tissues, small coin purse, and travelcard in with no problems at all.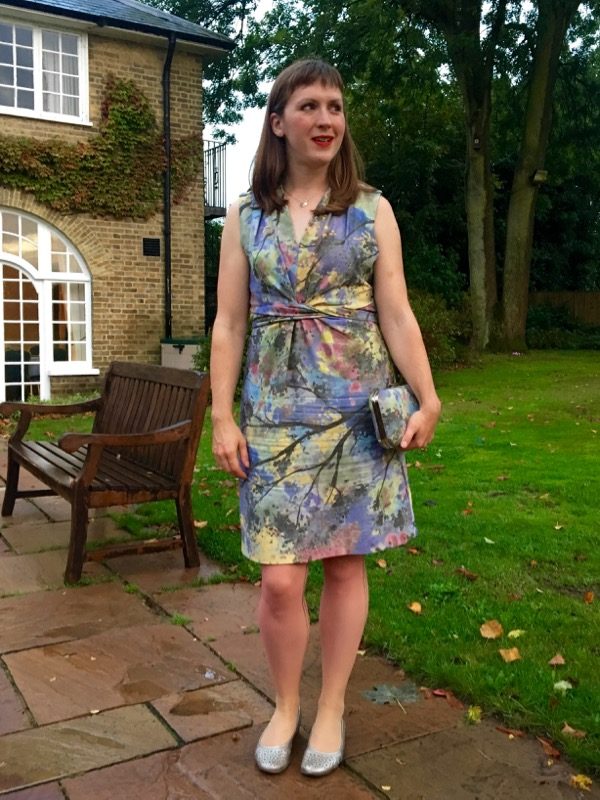 I was so excited by my success with this frame that I started covering the kitty clutch frame almost immediately, this time choosing to cover it in a more versatile wool tweed offcut from Beyond Measure. I thought perhaps the additional curves in the kitty shape would make this more difficult, but the wool shaped and moulded to it without much effort at all.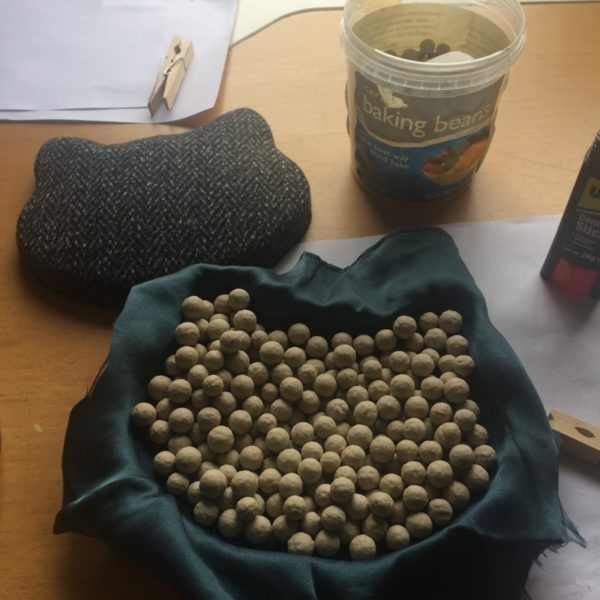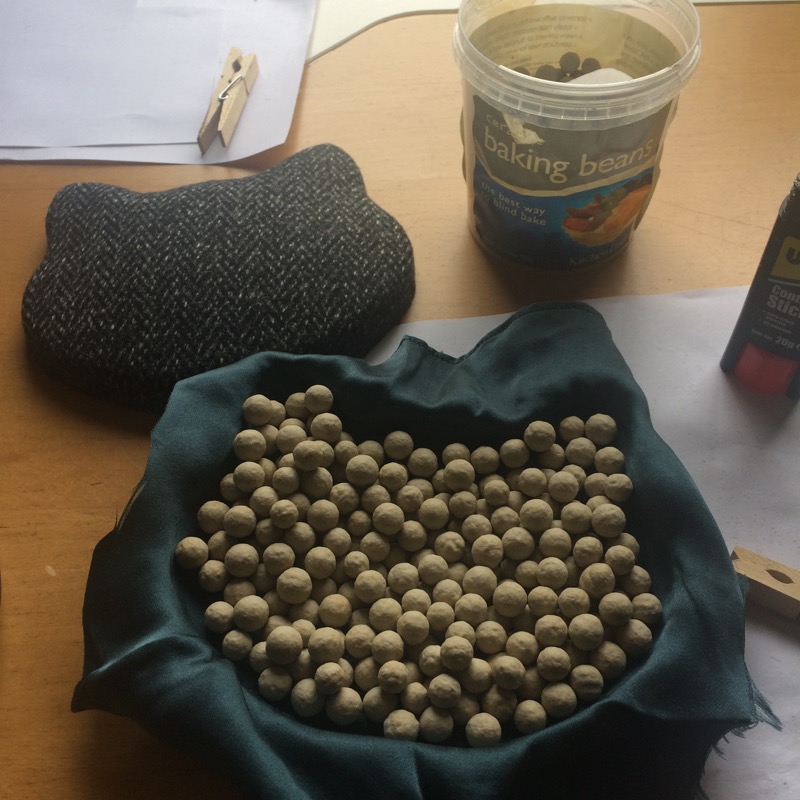 Plus, I had the genius idea to weigh down the lining with ceramic baking beads while the glue set!
Unfortunately, I ran out of Textil glue after only doing one side, so I can't show you the finished kitty clutch til my glue re-up order arrives!