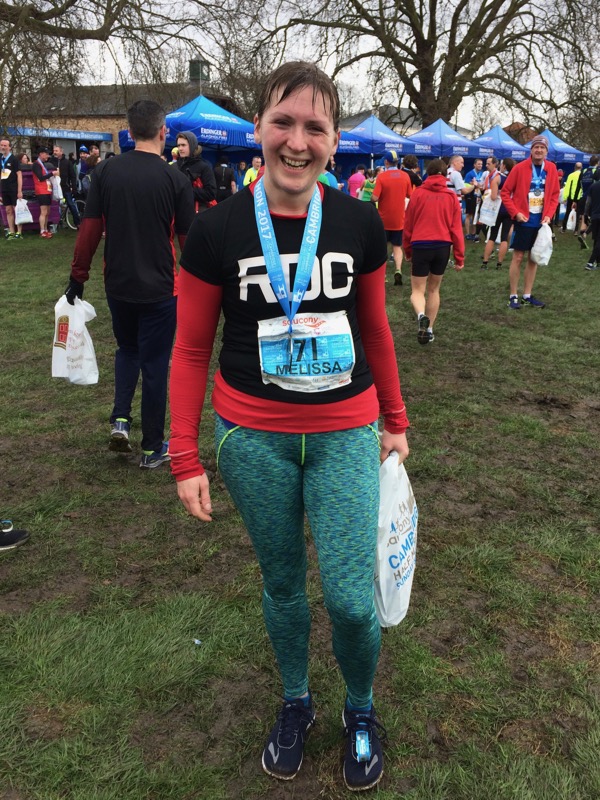 The other week I shared some activewear topstitching tips and gave you a peek at some Steeplechase Leggings I was working on at the time. Despite running most days of the week, I generally only have 2 or 3 big races every year, and for these I like to make myself something new to race in. This means I get to mark the occasion and make it feel a bit more special, reward myself for the months of training, but also it means that I always think of that race whenever I wear the top/leggings/shorts in training afterwards.
My first big race of the season was Cambridge Half on Sunday. This is my second time running it, and back in 2015 I made my circuitboard Steeplechase Leggings to mark the occasion (and to appeal to the boffins of Cambridge!). Even though I've released quite a few patterns between then and now, I still find myself reaching for the Steeplechase when I want a quick sew that I know will work well in a race situation, so rather than use one of the new patterns I've got in development (which would also mean I couldn't share any race photos yet!), I paired my old favourite pattern with some gorgeous blue & lime heathered supplex in my stash that I'd bought at Fabrics Galore last Fall (and as of January, they still have both colourways in stock at their Clapham store – get in touch with them to buy some as it's LUSCIOUS!)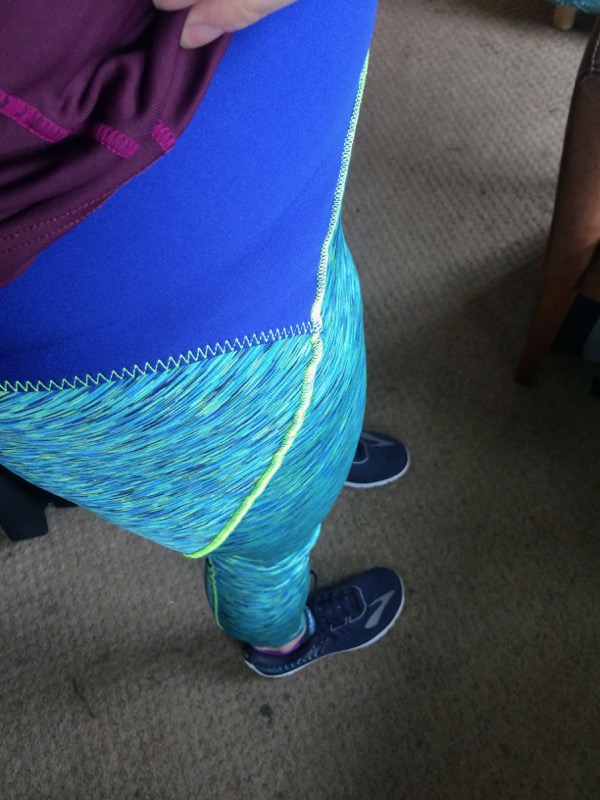 With the Threads article fresh in my mind, I decided to do some contrast faux-flatlocking up that curved side seam on this pair like I did for the sample featured in the article. I used neon yellow thread in both loopers to really make them pop, then stretched the seam across its width afterwards until it laid flat. It's pretty robust, but never quite as strong as my standard 4-thread overlock (but not that much of an issue for a pattern I've run in so many times).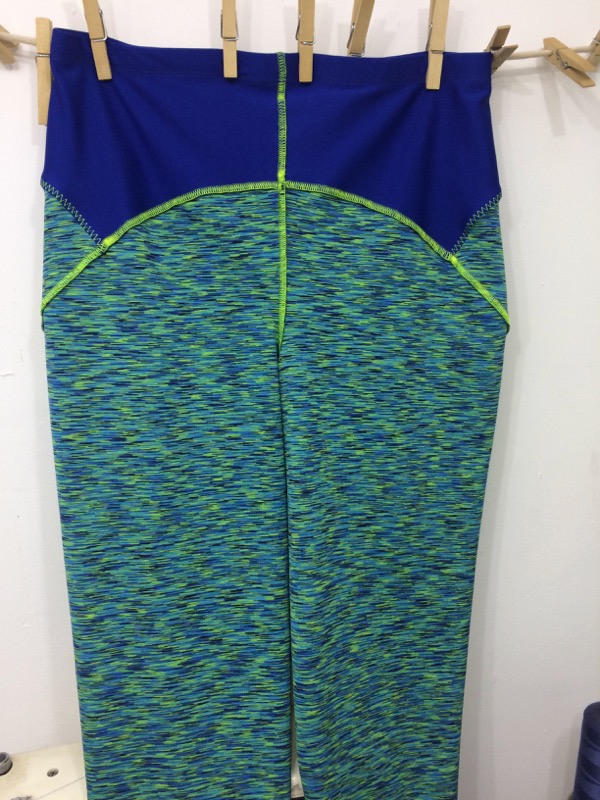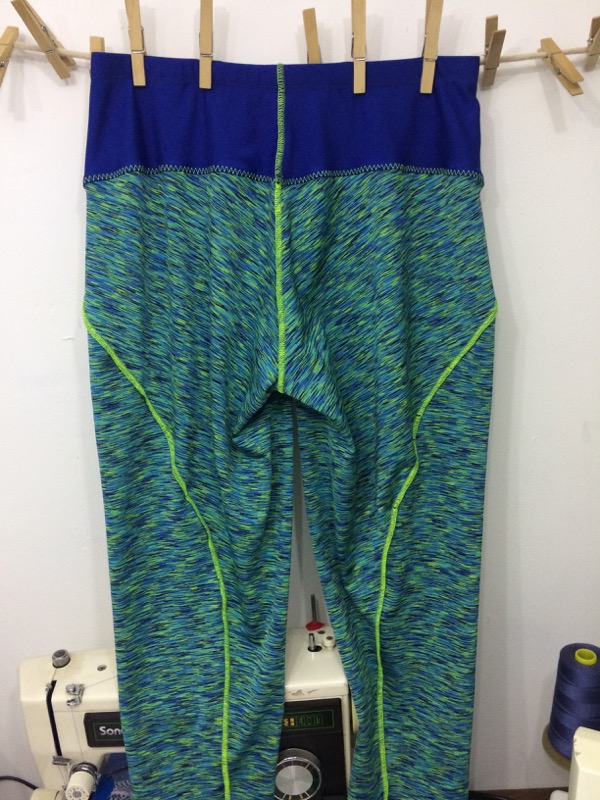 I used the same neon yellow thread to topstitch the back yoke seam with a triple-zigzag thread, and, without much thought, I just kept my overlocker in faux flatlock mode to sew the last crotch seam, too. As soon as I'd done it I realised that I probably should've switched it back to my normal 4-thread overlock settings, as I've now got a neon yellow line on my crotch, but frankly, I'm not that bothered. Certain segments of the sewing internet seem to be weirdly obsessed with my crotch anyway, so this'll just give the trolls something to talk about. 💅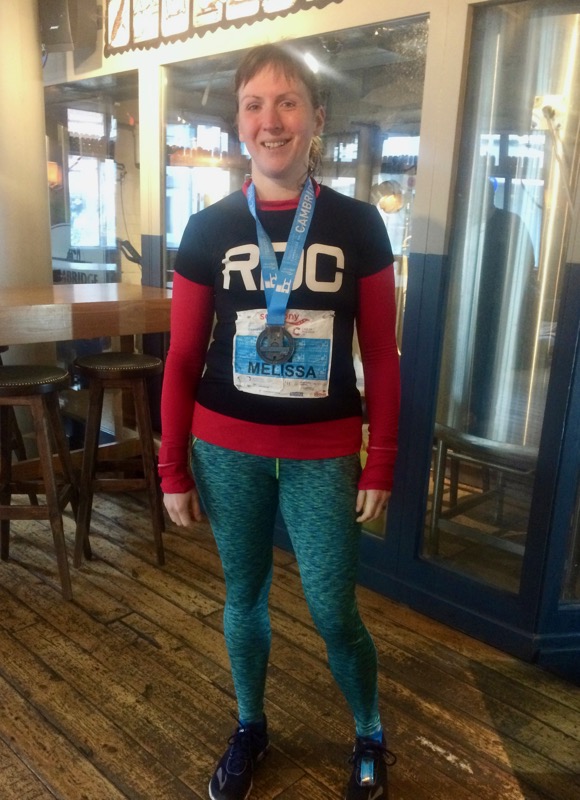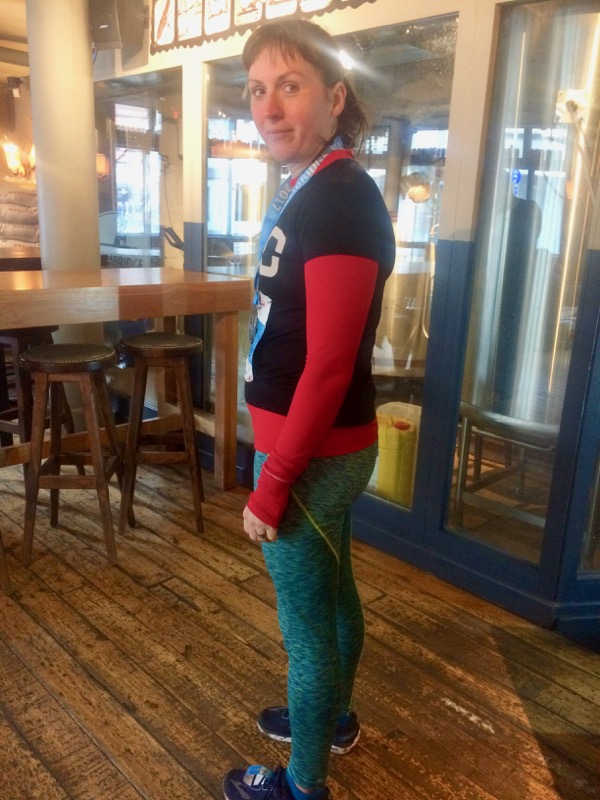 As for the Half, and the whole reason for the leggings? Well, the short version is that I'd been fighting off a nasty sinus infection all last week, and it was still very much lingering on for race day, so gunning for a new PB was out of the question. The weather was abysmal (torrential rain and only hovering above freezing), so I employed my best "bin bag chic" at the start, along with a sacrificial hat and jumper, too.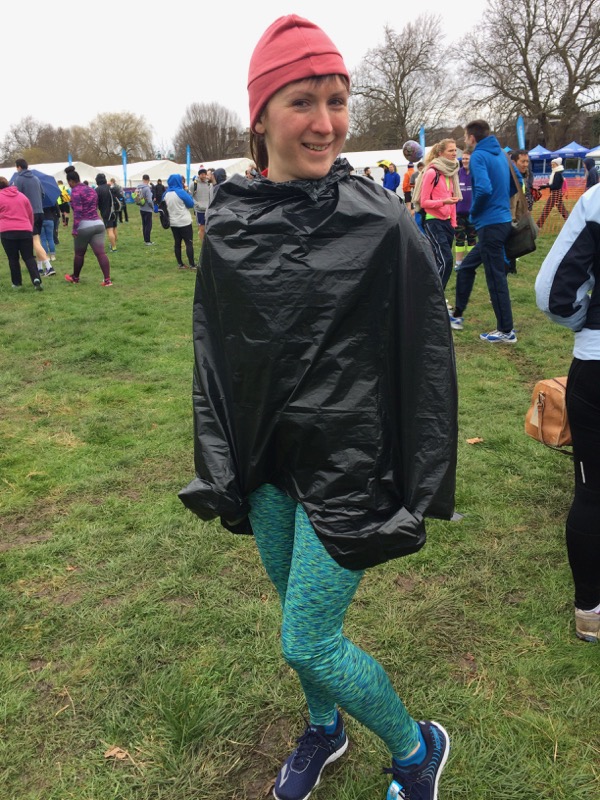 I posted a full race review on my poor neglected running site, but the end result is that I finished in 1:45 feeling much stronger than I was expecting to, and feeling more comfortable below my marathon pace than I had previously done in training.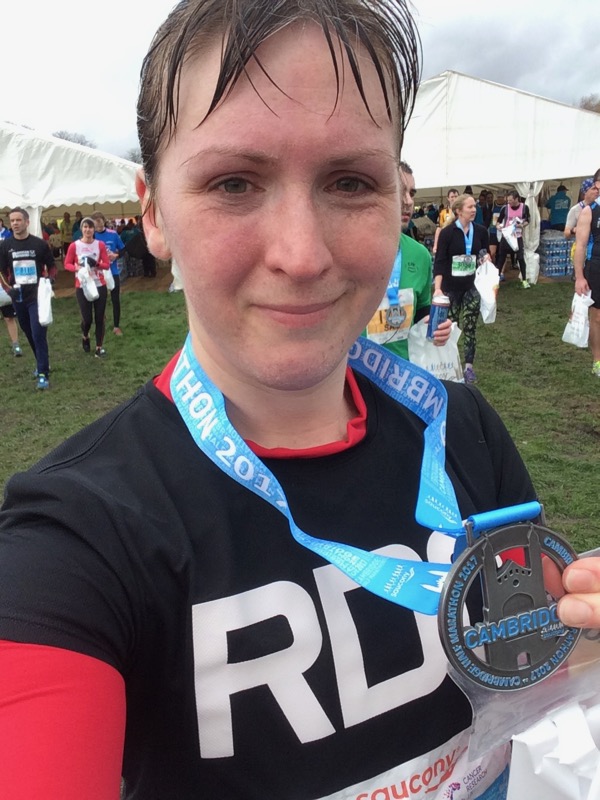 So that's a very good confidence boost for London marathon, which is quickly approaching!
And I will be running in one of my new designs for that. 😉