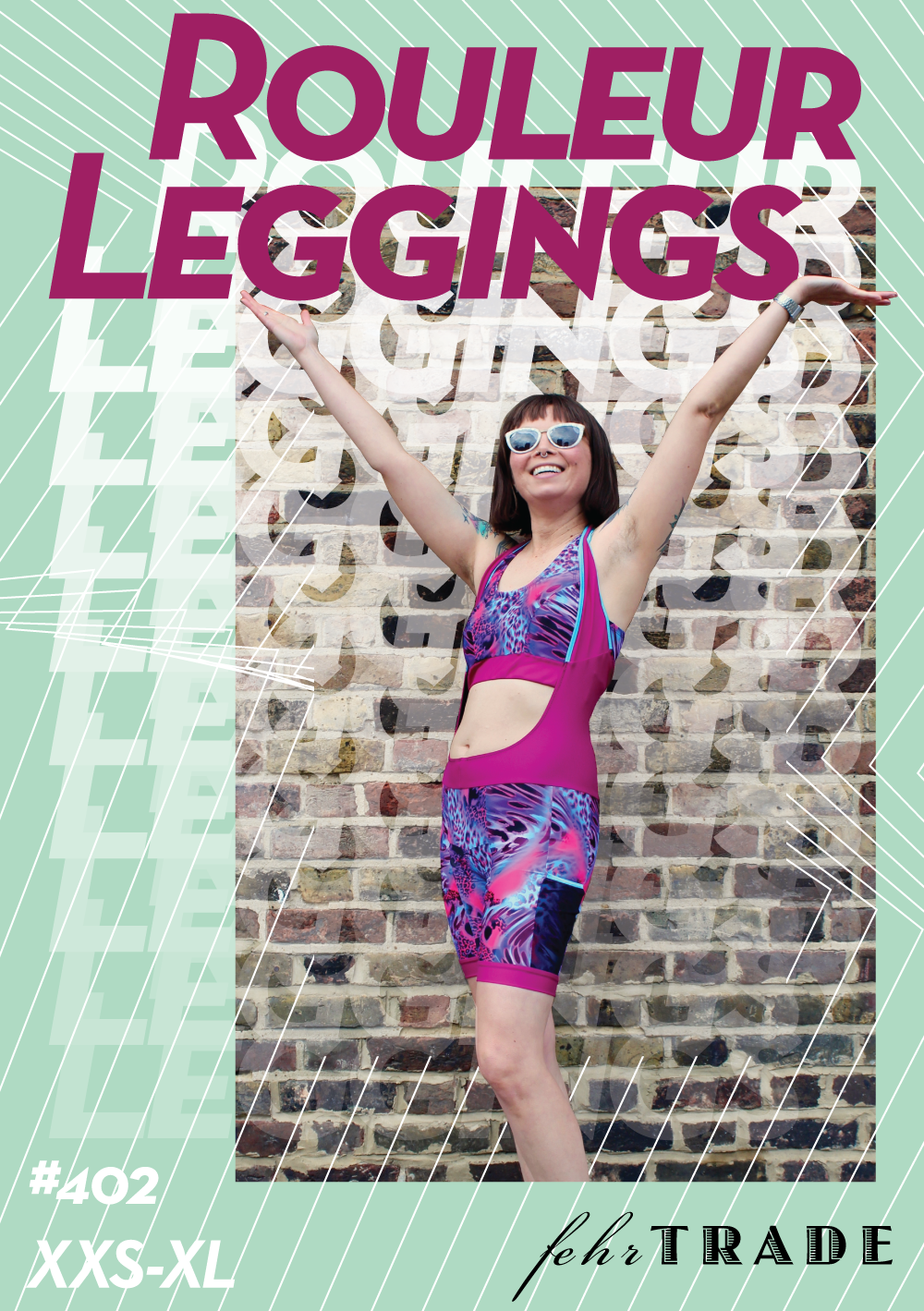 Yes, after SIX months in the making, our latest pattern is finally here! Please welcome the Rouleur Leggings!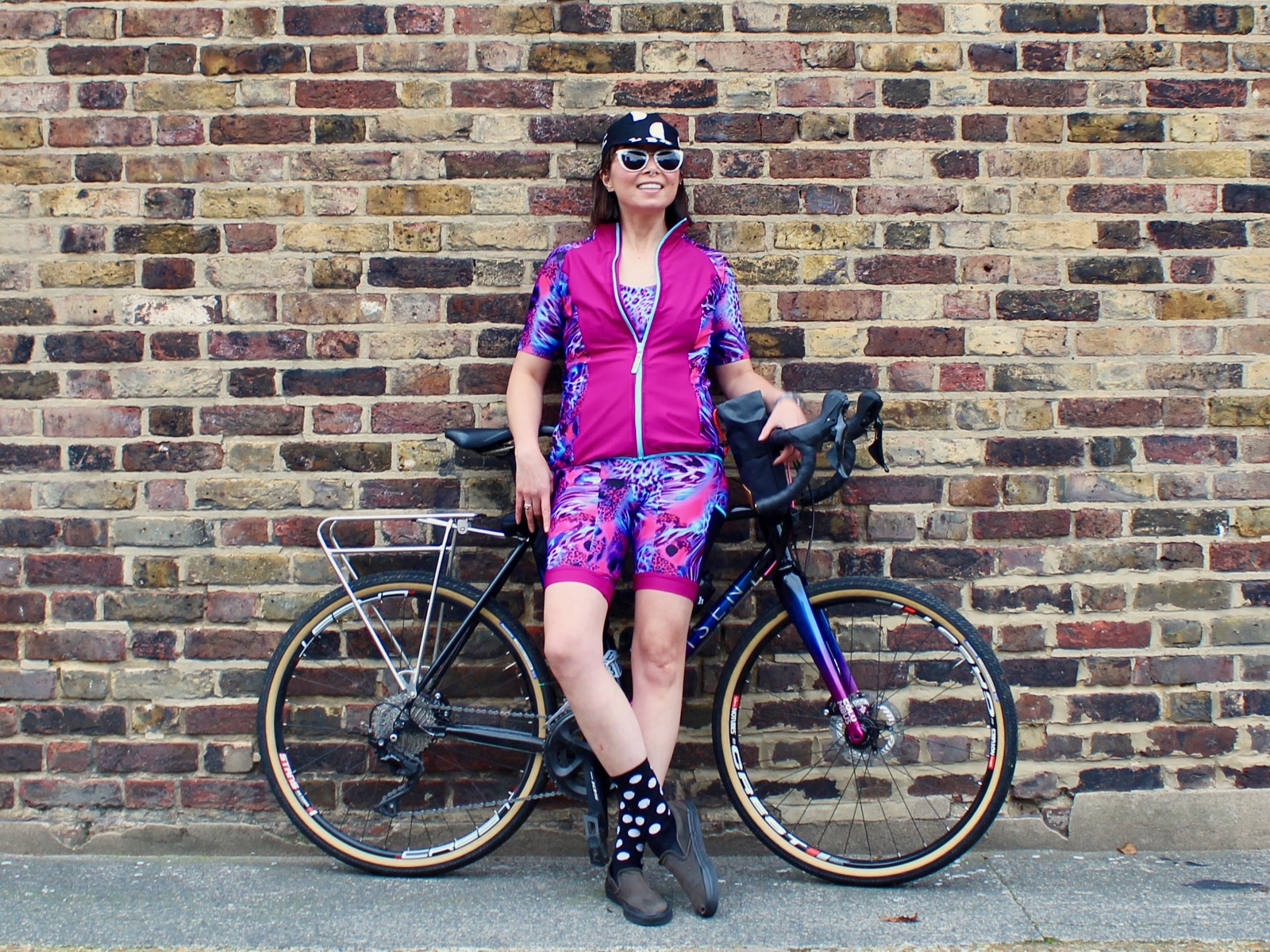 You've been asking for a pattern for cycling bib shorts for years, and here it is, but made even better!
You may be used to the more common style of Y-back bib shorts, but in practice these can be fiddling to get on and off. The advantage of a halter-style bib short becomes apparent when nature calls and the straps can simply be slipped over the head and down without having to remove your jersey or jacket! No more cold comfort breaks in questionable roadside rests or portaloos – with your Rouleurs it's easy to stop, go, and get back in the saddle.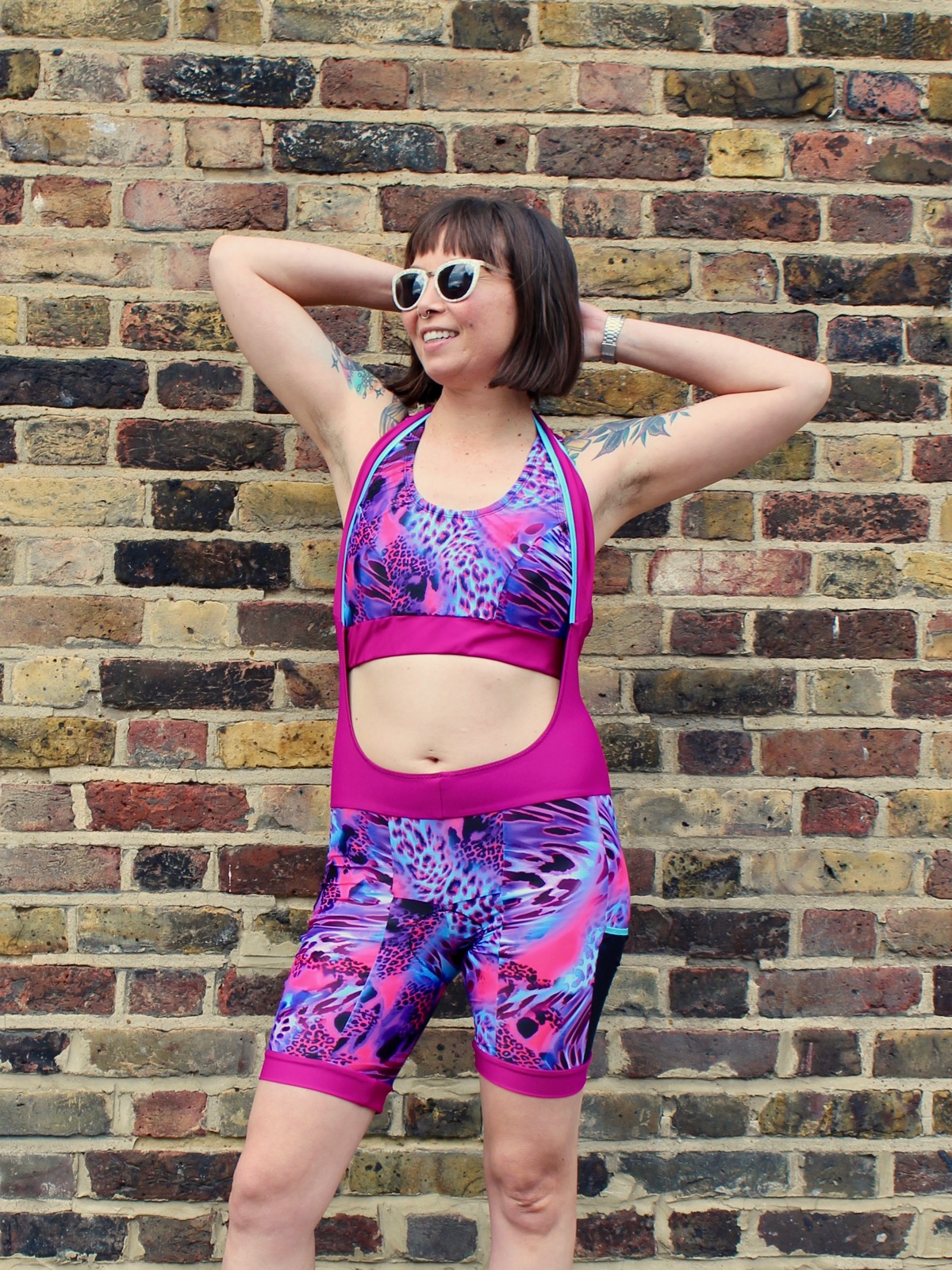 Don't cycle? No problem! The Rouleur Leggings aren't just for cyclists – View A is a great all-arounder featuring a wide waistband, two generously-sized side pockets, and a curvy cut that matches your muscles.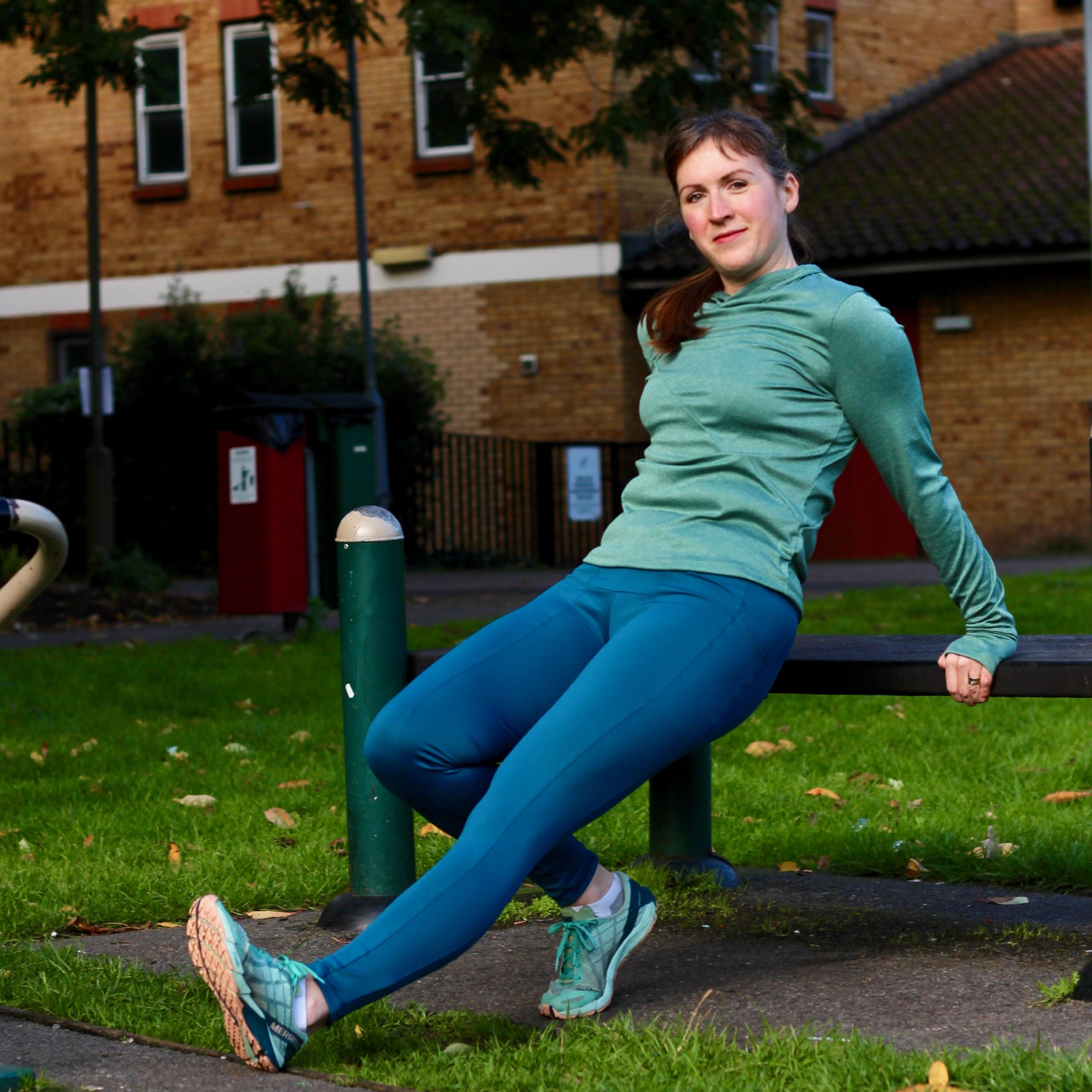 No inseams mean there's less opportunity for chafing no matter what your sport. Yes, just like our best-selling Steeplechase Leggings pattern, there's no seaming anywhere near your inner thighs, even though the legs are comprised of four panels to give you the best possible fitting opportunities (think princess seams, but for your legs!).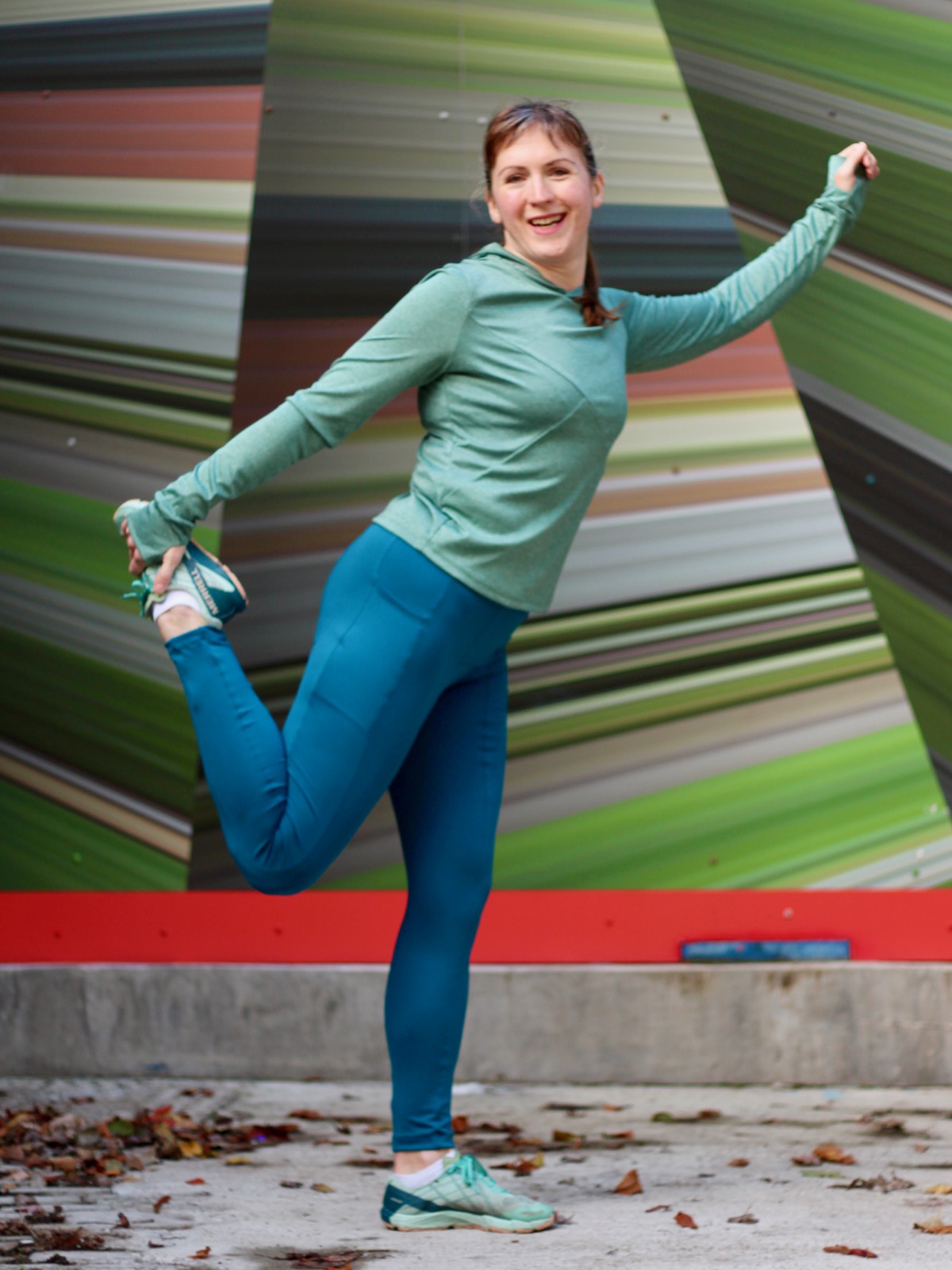 And did we mention POCKETS?? Yes, there are two big pockets on both views here, and even better, the pocket styles are interchangeable!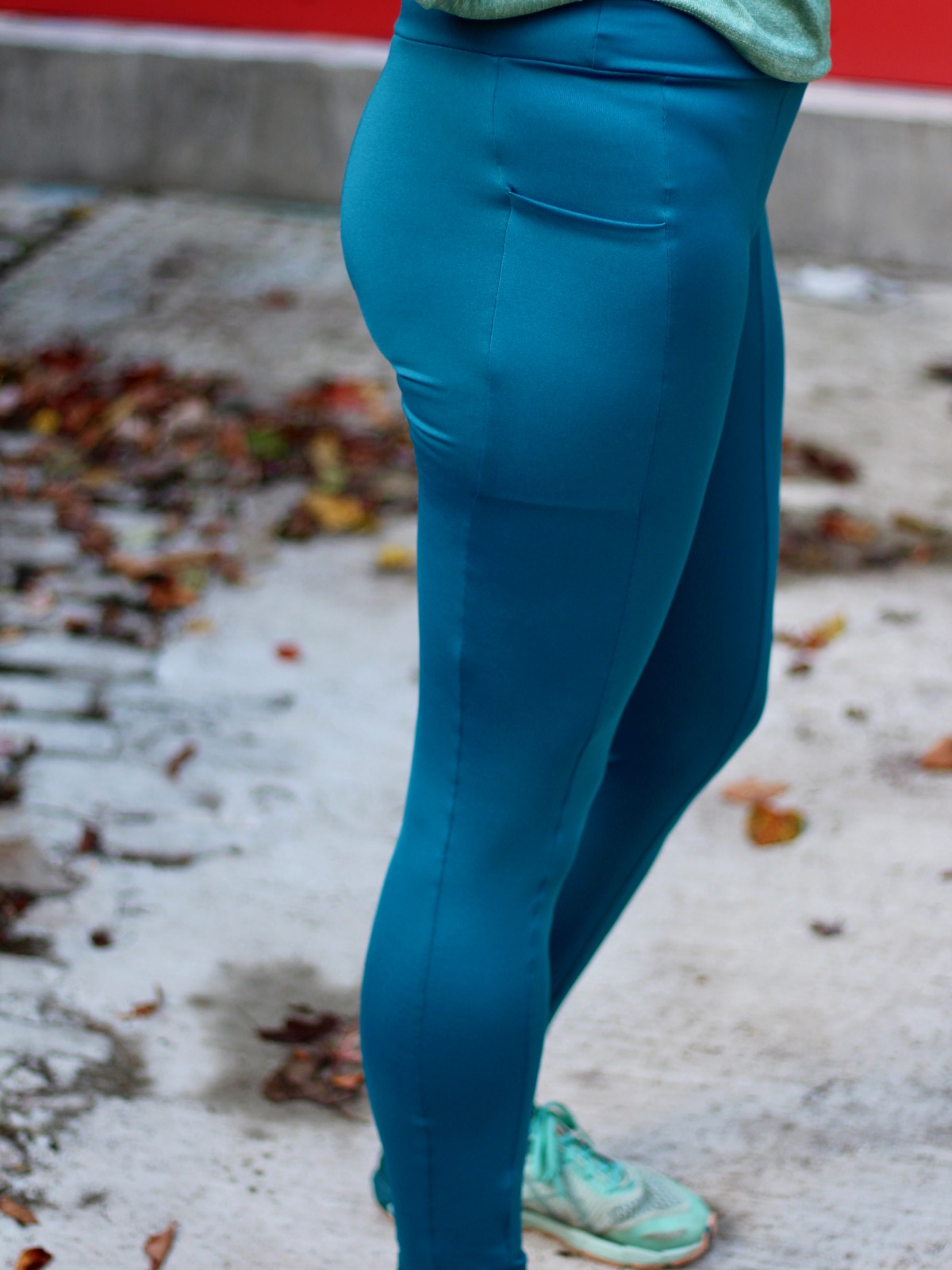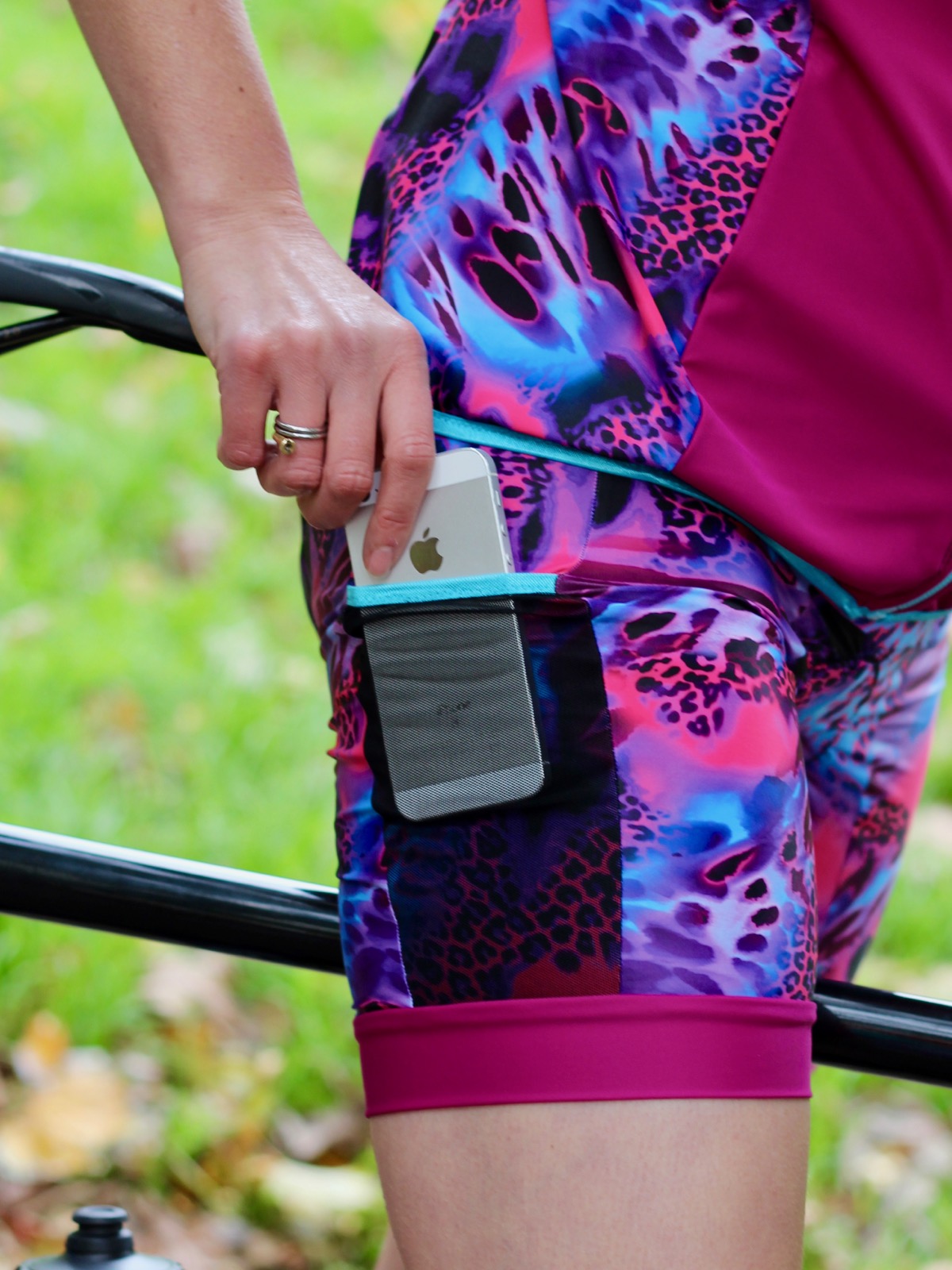 In fact, you can switch up the waist treatments (wide waistband with concealed elastic or halter bib), lengths (full length leggings or banded shorts) as well as the pockets (folded pockets or stretchy cargo pockets). Even though there are two distinct views, there are actually eight different combinations in just this one pattern!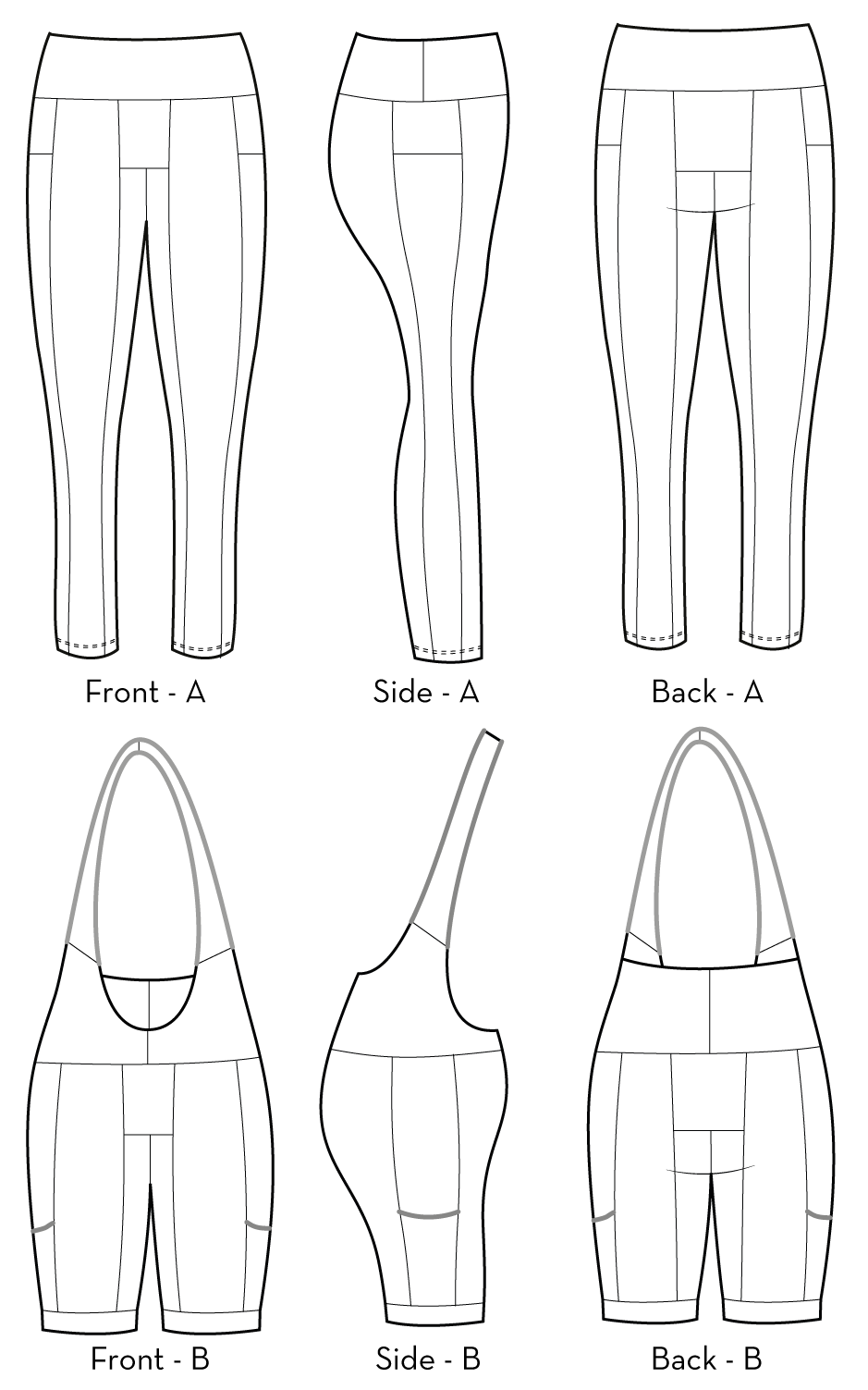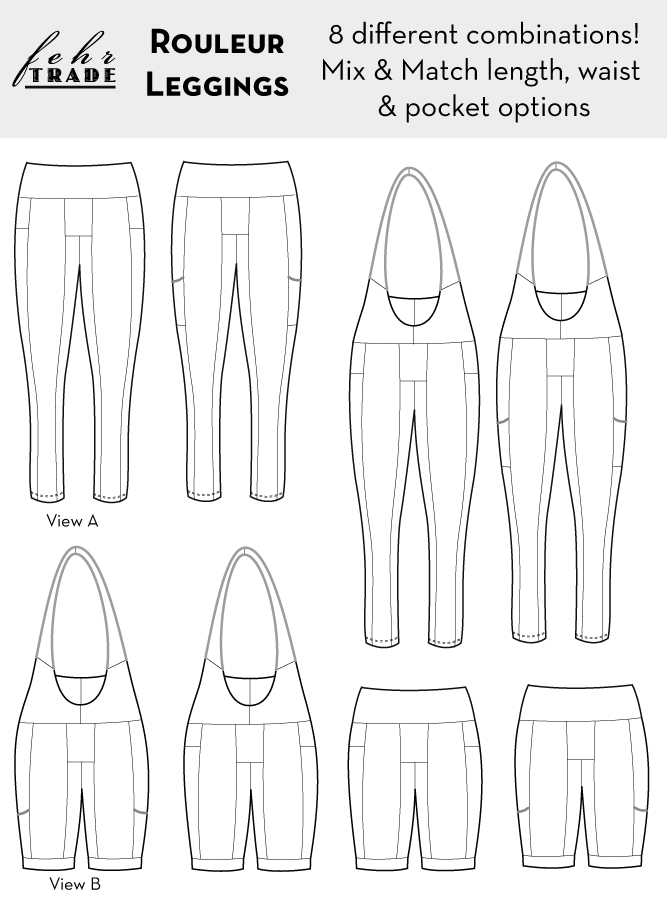 To celebrate the launch, we're offering you 20% off all of our digital sewing patterns if you use the code ROLLWITHIT before 10 Nov 19 (or scroll down to see an even better offer!)
Even better, we've got a limited stock of cycling chamois pads leftover from an Italian manufacturer to make sewing your own cycling gear even easier. These are the real deal – moulded padding with a variety of countours and colours for both men and women. Instructions for inserting these into your own leggings or shorts are included in our new Rouleur Leggings pattern as well as in our "Sew Your Own Activewear" book.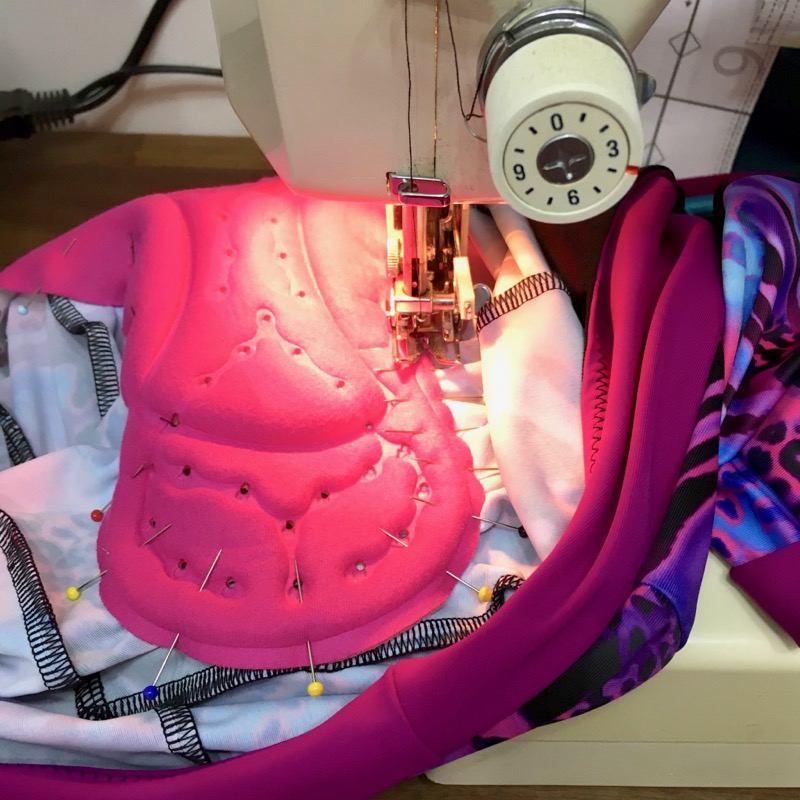 There are only three other places we know of to buy chamois pads in retail amounts, and we've updated our supplier list to help you buy one nearest to you to save on shipping time and customs fees (if you're in the US, DE or AU you may be better off buying locally).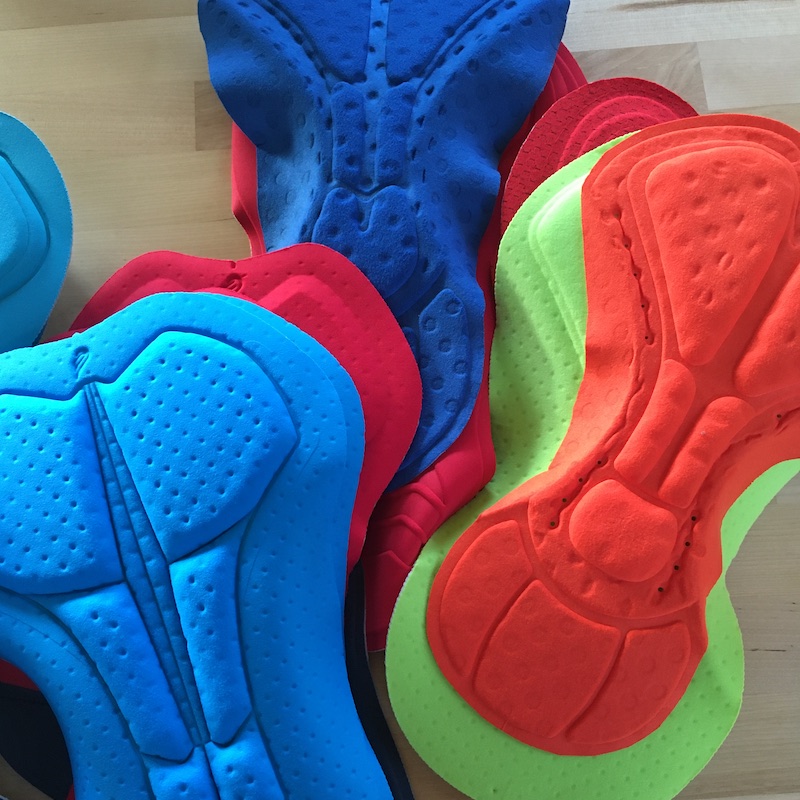 We've only got limited amounts, and once these are gone, they're gone, so act fast if you want to get your hands on some and make your bottom sing in the saddle…
And finally, you may have missed it but we recently updated our super versatile Surf to Summit Top (Ladies edition) to be a layered pdf! Now you can print just the size(s) you need to make sewing your own activewear even easier. If you've already purchased this and would like an updated version, just get in touch.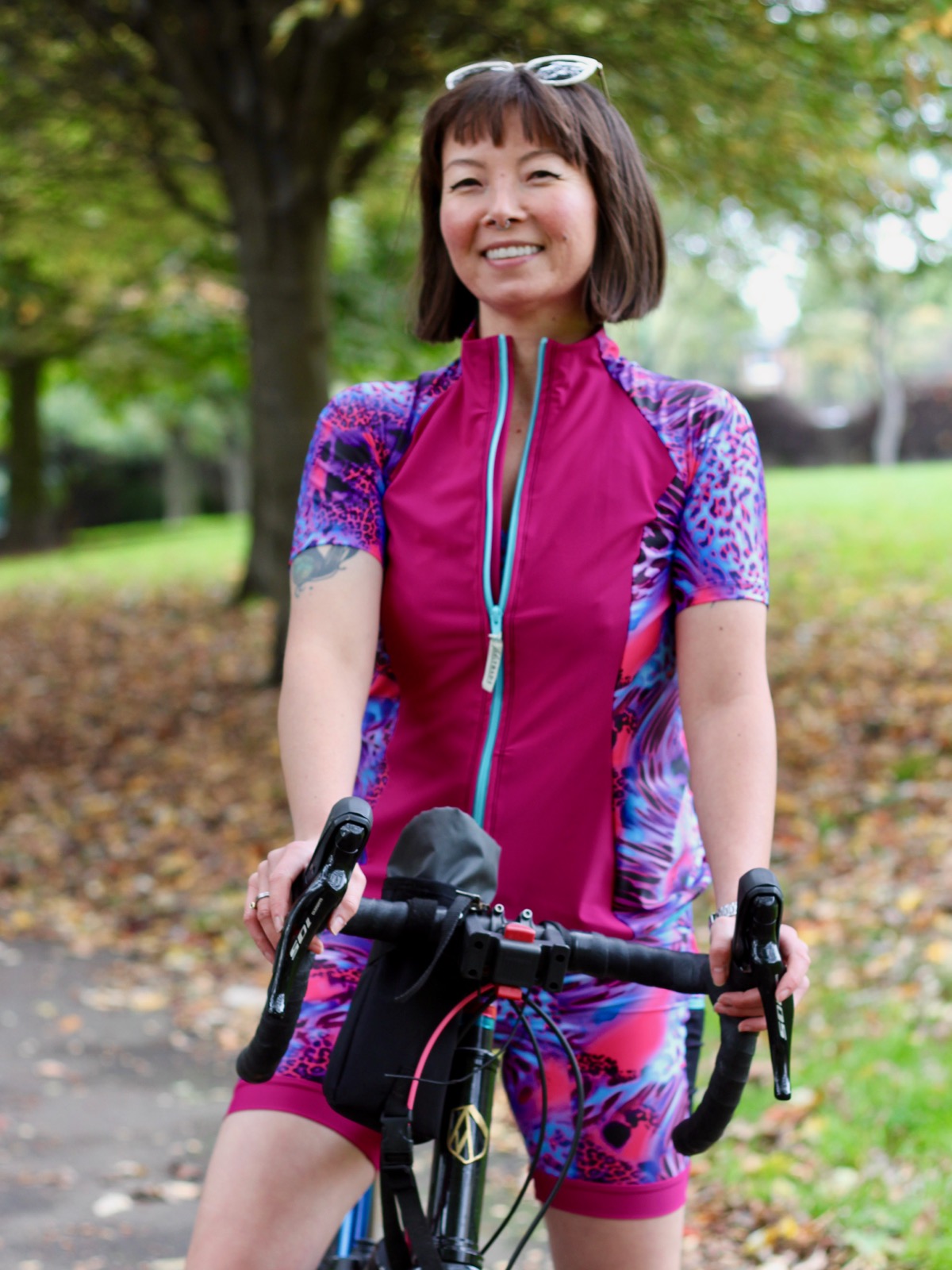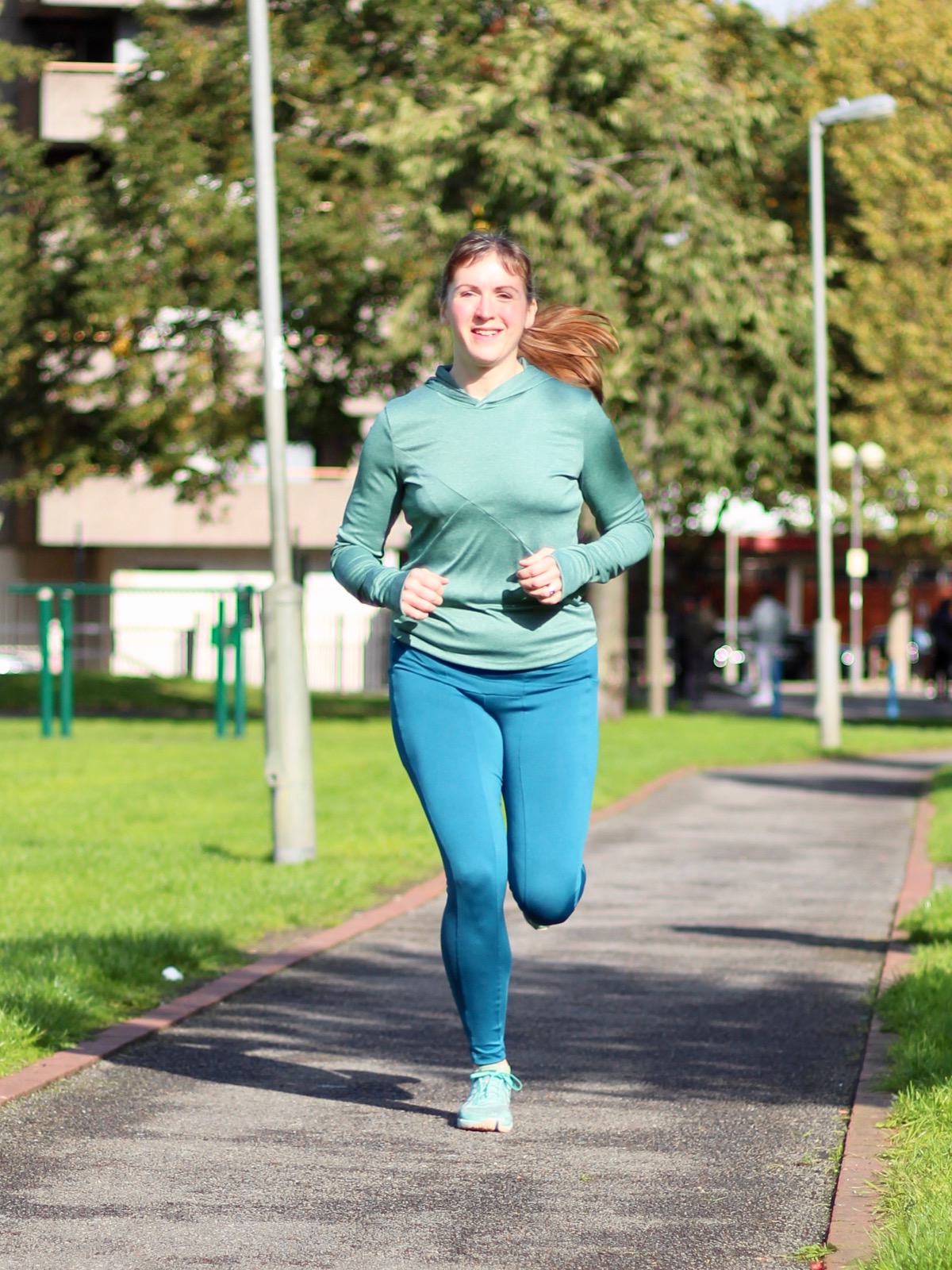 Because it's such a perfect partner to our new Rouleur Leggings, we're offering a special discount – purchase the Rouleur Leggings pattern and get our Surf to Summit Top (Ladies edition) or Tessellate Tee pattern for 50% off! Wow!
Use code PERFECTPARTNER before 30 Nov 19.
We'll be going into a lot more detail on each view of this pattern as well as introducing you to our kickass athlete model over the next few weeks!