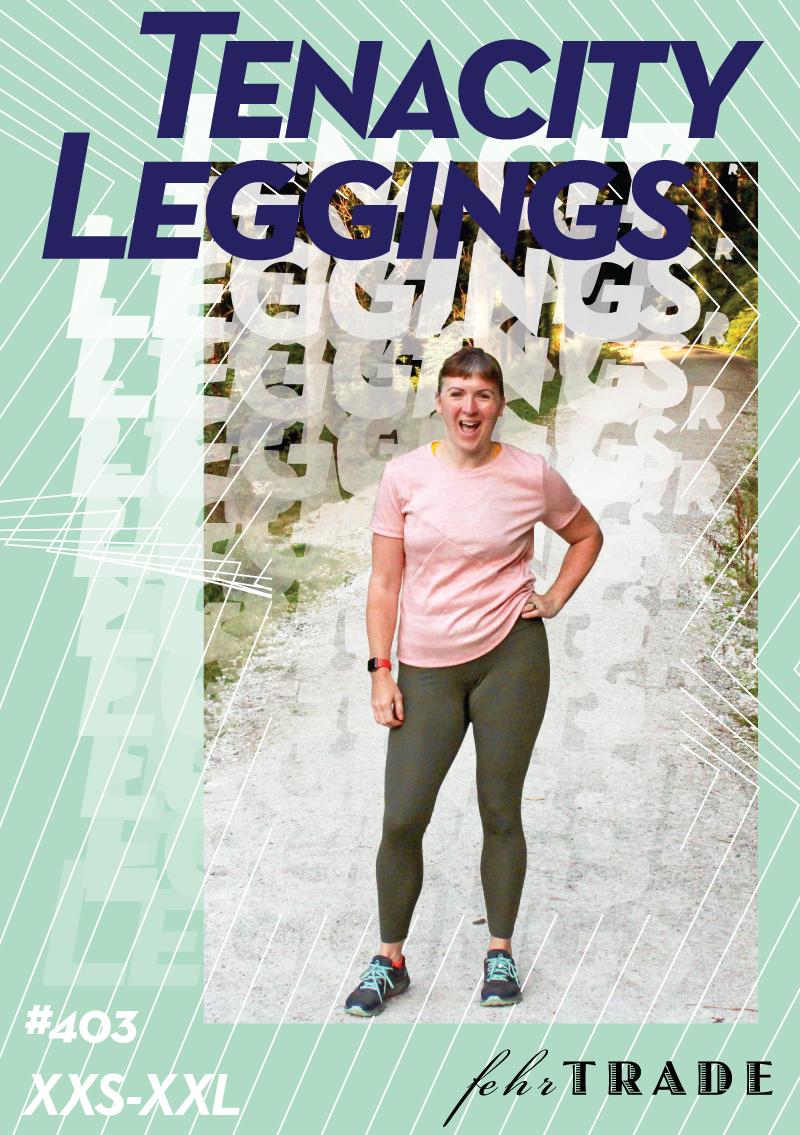 Tenacity Leggings
It's here! I'm pleased to announce the arrival of our newest pattern, the Tenacity Leggings!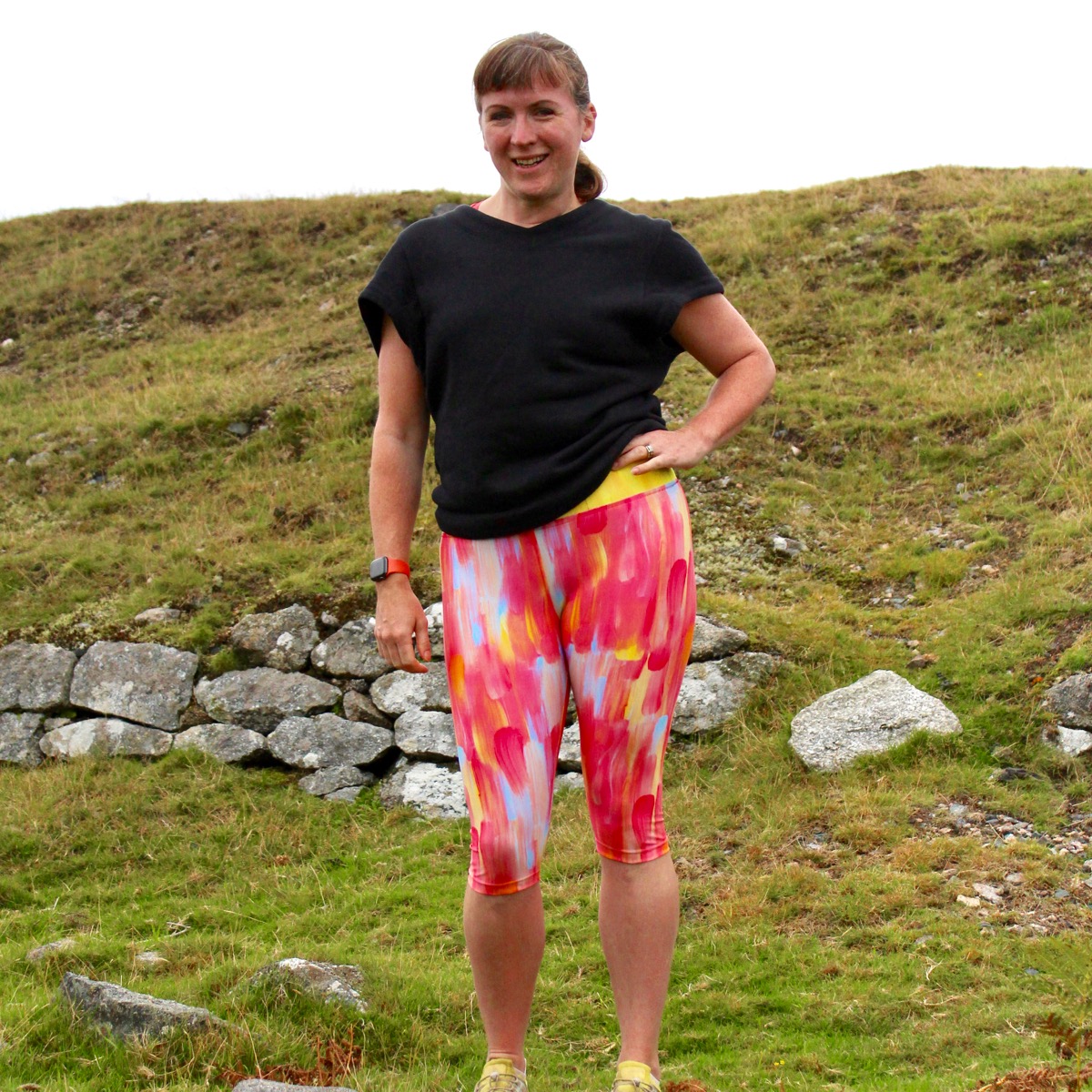 These leggings will get you confidently sewing activewear in no time! With no side seam to disrupt a bold print, a wide, high-rise waistband with hidden elastic, and an optional crotch gusset to allow a wide range of movement, you'll be ready for anything that comes your way. Plus, choose between a wide, wraparound mesh pocket or a hidden back pocket and your choice of lengths – full leggings, capris, or banded biker shorts.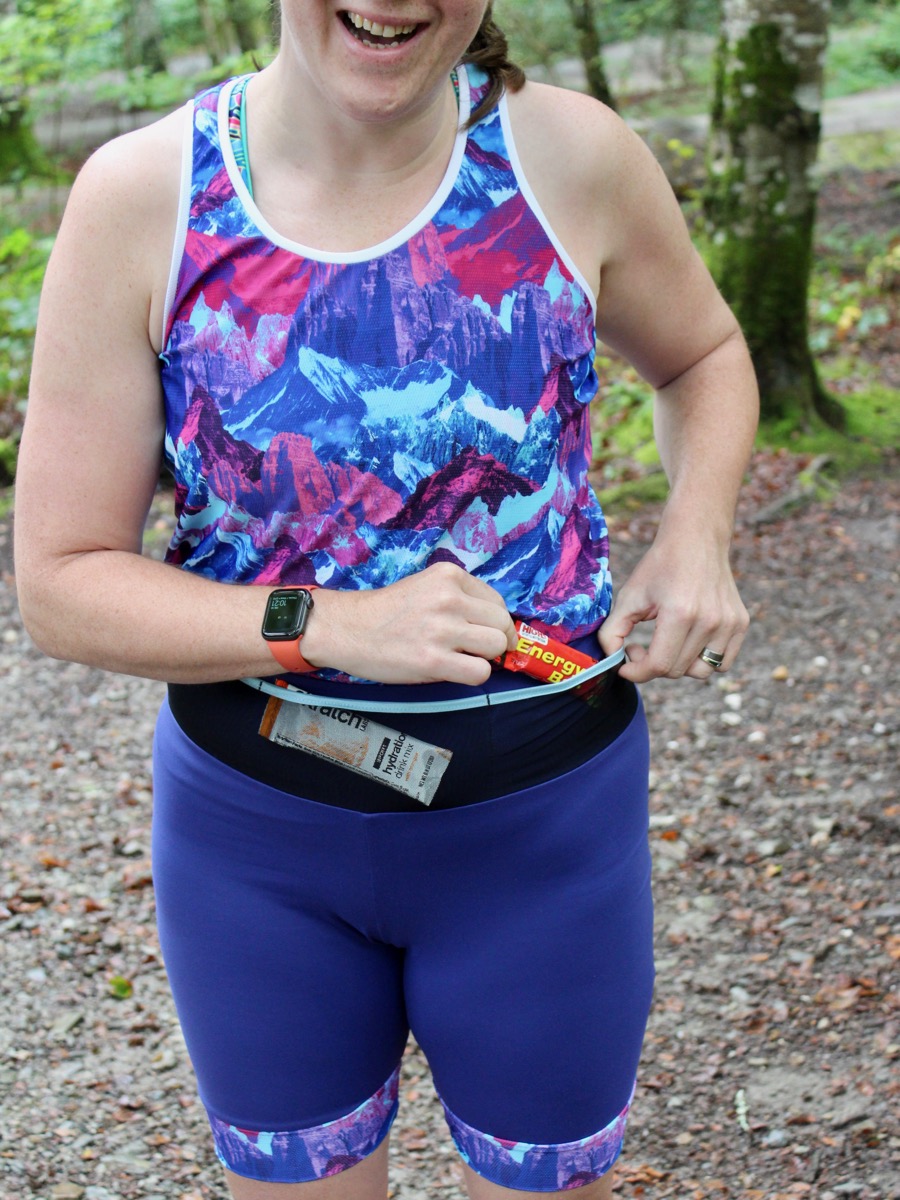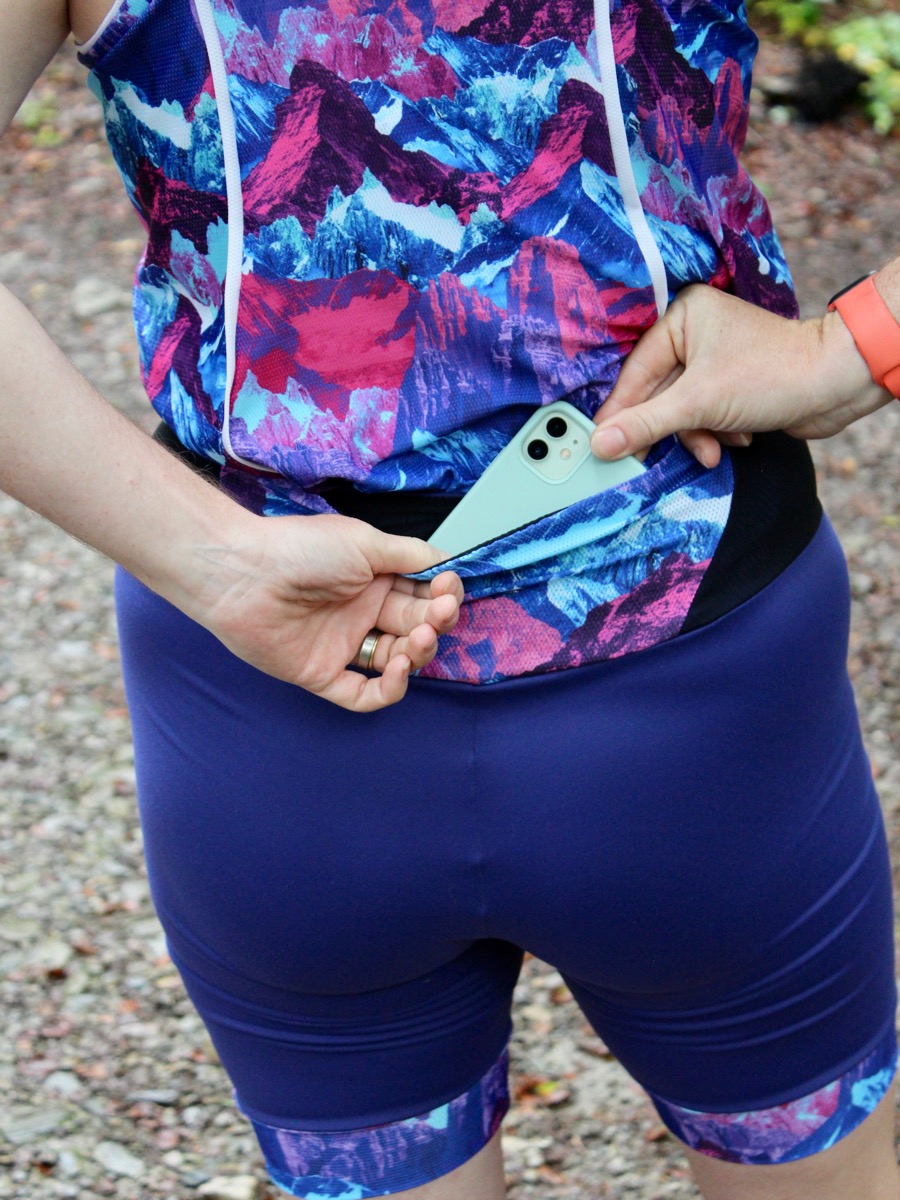 I realised earlier this year that I was still hearing the same refrain from sewists who've not started sewing their own activewear yet, and that FehrTrade Patterns didn't really have anything suitable for beginners. So the Tenacity Leggings were born to cover that gap plus have enough optional extras to keep experienced activewear sewists interested too. Because even if you've sewn a lot of activewear, sometimes you really just want a quick and satisfying sew!
There's much more info and photos over in the Shop, but a few new things I want to note:
The Tenacity Leggings pattern has a new XXL size, which goes up to 130cm (51 1/8in) hip! All new patterns going forward will cover this new size range.
The Print at Home pattern now uses a "trimless" pdf format! The grid size is the same, but the pattern pieces now extend over it so you don't need to cut off outside the grid if you want, which saves time. I'll be updating the rest of our patterns over the next few weeks.
"Activewear Sewing for Beginners" eBook
But wait, there's more! I realised as I was writing the instructions for the Tenacity Leggings that there was no way I could cram in all the tips and tricks and activewear wisdom that I wanted to share with beginners – you know, the stuff I wished I'd known at the start! So I realised that it'd be better expanded out into its own book… so also welcome the "Activewear Sewing for Beginners" eBook!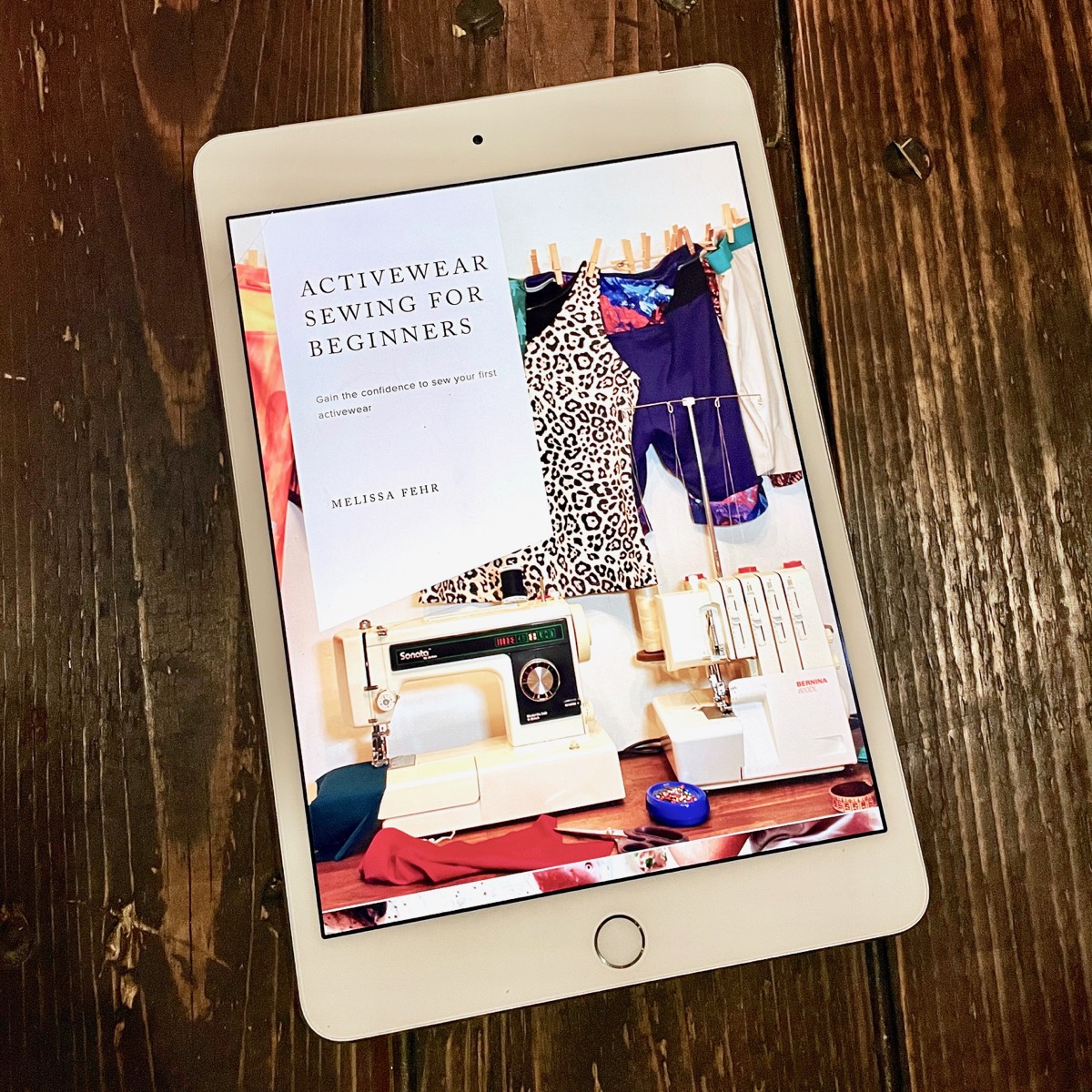 This eBook is 46 pages, full-colour, and available in pdf or epub formats for instant gratification. It's designed to accompany the Tenacity Leggings but the advice inside is suitable for all sizes, genders, and body types. No patterns are included.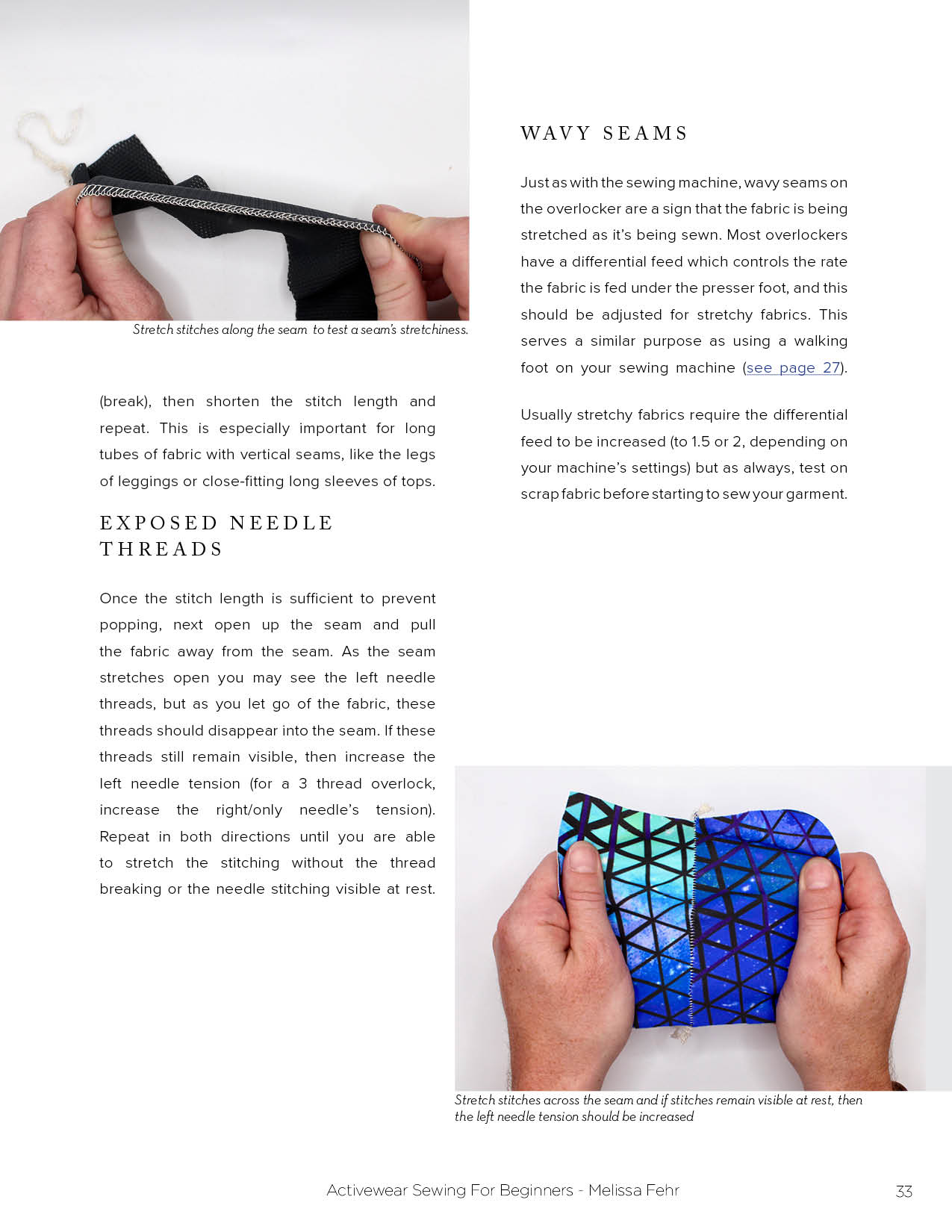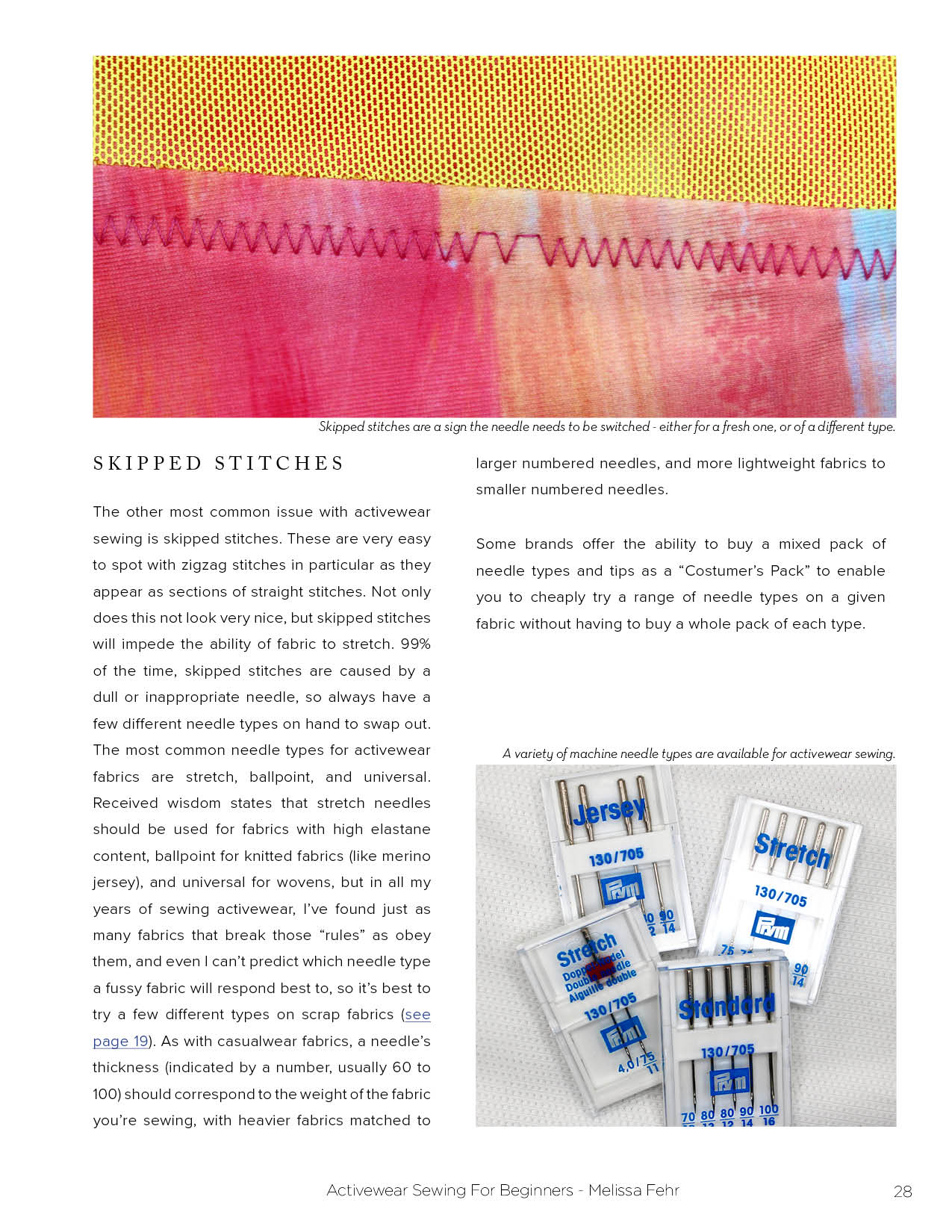 You can read more about it over in the Shop, but it covers topics like:
Why Sew Activewear?
Choosing Fabric
Cutting Out
Sewing Machine Stitches
Overlocker/Serger Stitches
"On The Road" Fit Testing
Resources
Signed "Sew Your Own Activewear" books
It's been a while, but I'm opening up the direct sales for signed copies of the physical "Sew Your Own Activewear" book for a few weeks! This is a great chance to spread the love of activewear sewing with someone on your holiday list. I've given an automatic discount, plus, if you use code BEHINDTHESEAMS this weekend (exp 1 Nov), I'll throw in a Sweat/Sew badge for free (£7.99 value!)! (Add both the badge and book to your cart along with the code.) The offer applies to both the English version, and the German "Näh dir deine Sportswear" version, too.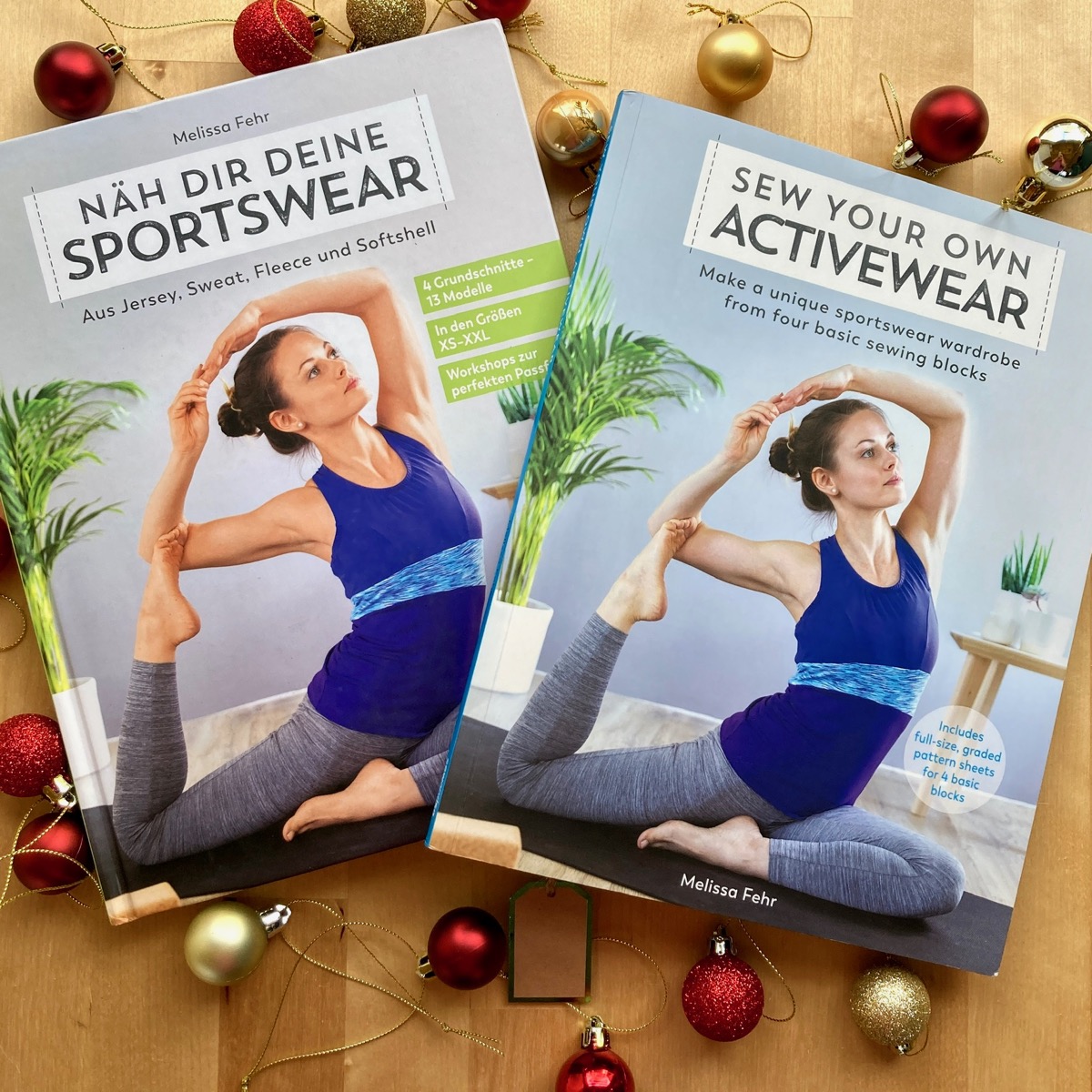 Launch discounts!
Yes, as is traditional, we're celebrating with a SALE!! Save 20% on all sewing patterns plus the new eBook by using code BEGINNERFUN at shop.fehrtrade.com til 14 November.
But even after the launch sale is done, if you buy the "Activewear Sewing for Beginners" eBook and Tenacity Leggings pattern together, you'll automatically save 10%, no code needed!
So what are you waiting for?? Shop now!