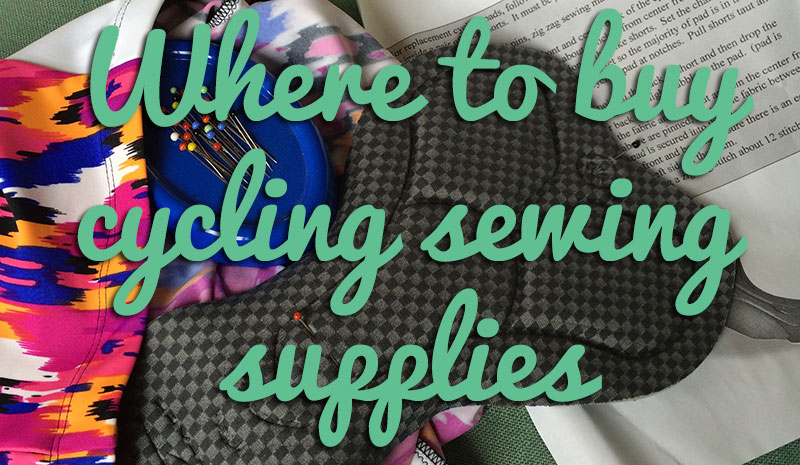 For my first set of patterns, I was designer, pattern drafter, digitiser, and model, but for my latest Duathlon Shorts pattern, I wanted to bring in a few athlete friends to help model the different versions. You've already seen her legs modelling the "Booty Shorts" version on the pattern envelope, but my friend, training partner and sometimes-coach Claudia really helped me in the early testing stages to get the pattern suitable for cyclists.
She's modelling the second version I made for her here, in size XXS using the "Booty Short" length. Even though these are short, you still get the integrated pockets on both sides and a nice place to use up contrast fabric. She specifically asked for dark fabric for the main shorts, as you can apparently get unattractive crotch sweat patches while cycling, even in wicking fabrics, and they're apparently less noticeable in dark colours! Dark colours or bold patterns also help to disguise the topstitching used to attach the crotch padding as well…
The first test version used a double layer of sweatshirt fleece as the crotch padding, but when Claudia tested it on a routine spin class, she found it wasn't nearly enough padding, though it was very comfortable to wear. In this version, I used laminated foam padding (normally used in bra making), zigzagging around the edges, which she said was definitely better and still quite comfortable to walk around in, though not as padded as ready-made cycling chamois.
So if you want padding for short cycle rides where you need to be not walking like John Wayne, laminated foam padding is the way forward…
Laminated foam padding stockists
(Any other suppliers? Please tell me in the comments!)
If you're going to be riding for long distances and want the pre-molded, silicone inserts used in commercial cycling shorts, then there are several places online you can buy those to insert into your Duathlon shorts, too!
Update – a more updated list of chamois pad suppliers can be found here!
And finally, Claudia also said that she really likes to have grippy elastic at the hems of her shorts. I personally have never really seen the need for these in running (and the silicone tends to leave red marks on my skin), but she said that shorts tend to ride up when you're cycling due to the movement of your legs. So if you're finding this happening (especially with the shorter length shorts), just zigzag some gripper elastic (in whichever width you prefer) onto the right side of the shorts hem before you turn it under and twin needle (or coverstitch) the hem.
Update – a more updated list of silicone elastic suppliers can be found here!
I really respect Claudia's opinion on all these extra little touches, as she's not just a runner (having just BOSSED Boston Marathon in 3:26 the other week!), but she's an Iron(wo)man, too. I'll definitely be cheering for her as she tackles Ironman Mallorca 70.3 in a week's time! She's not just an inspiration for fit ladies everywhere, but she's a great coach, too – when I needed a pick-me-up at Mile 21 of the London marathon, she jumped on the course and gave me the pep talk I needed to power on through to the finish.
I'm in Brittany, land of seafood and salted caramel, for holiday this week. Please forgive me if I'm slower than usual to reply to questions – I'm likely in a food coma.
Fancy making your own? Go to my Shop or head straight to the pattern below…