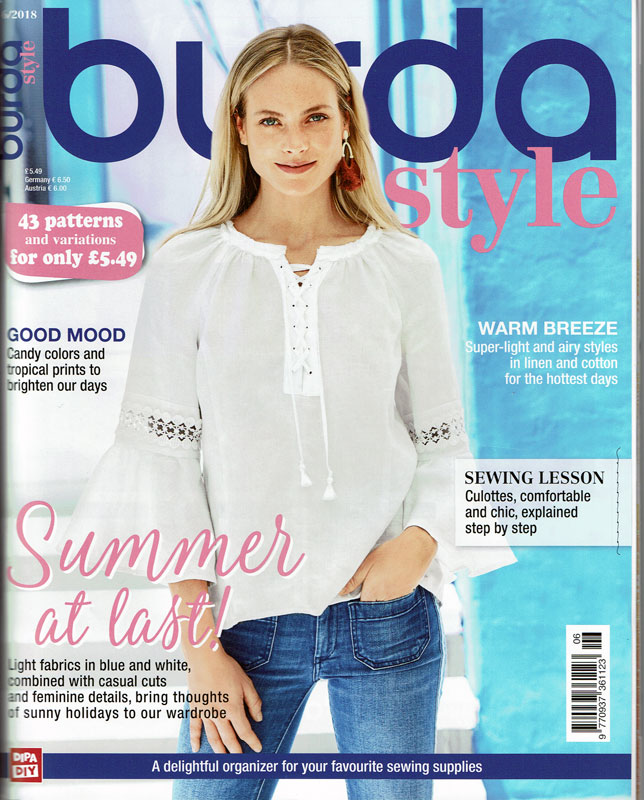 The July issue isn't yet on UK newsstands (that I can find, anyway…) so I'm technically not behind on my June review, even though the calendar may say otherwise! So let's take a peek inside and see what jumped out for me…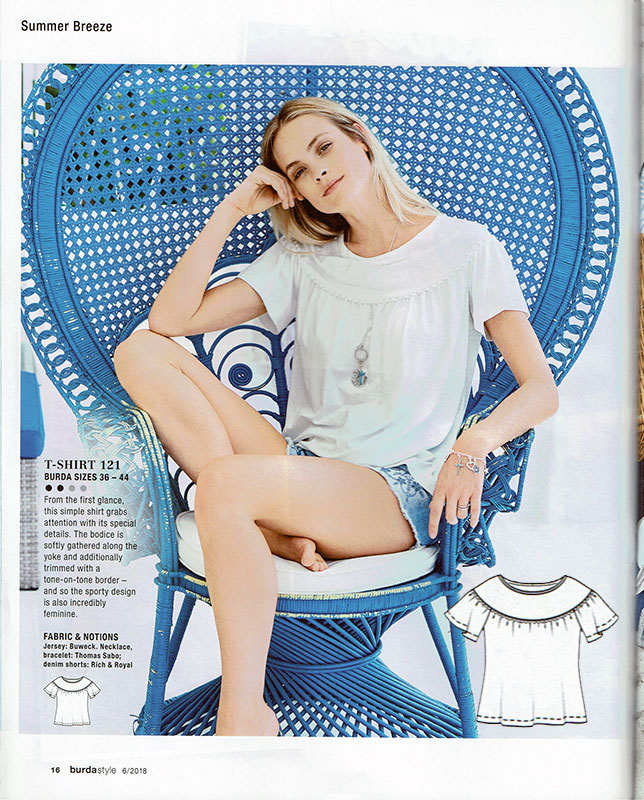 First up is this teeshirt with a round yoke and gathered, loose body and sleeves. This reminds me a lot of the hugely popular Hot Patterns Sunshine tee that every sewist made like, ooh, 10 years ago but I suppose the yoke is a bit deeper on this version (as an aside, I found most Hot Patterns patterns to be a, well, hot mess, but I absolutely loved this one and wore that tee for years!).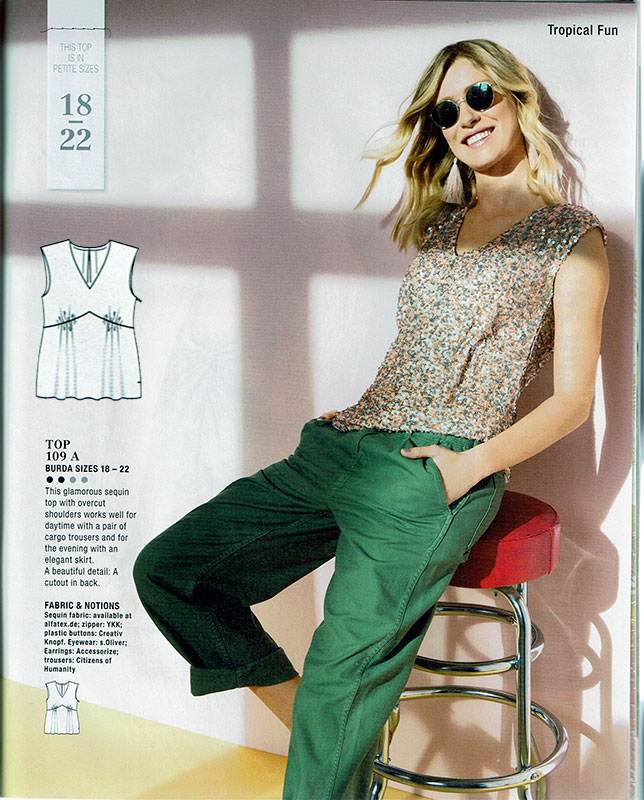 At first glance, this looks to be a fairly basic but serviceable shell top, sized for Petites. But it just looks wrong to my eyes to have those gathers on both sides of the underbust seam. The top gathers are there for bust room, but the bottom ones just look wrong – IMHO they should've either been spread out or they should've incorporated the wearing ease elsewhere in the body. And I do wonder if this would just result in two weird lumpy "ghost boobs" underneath…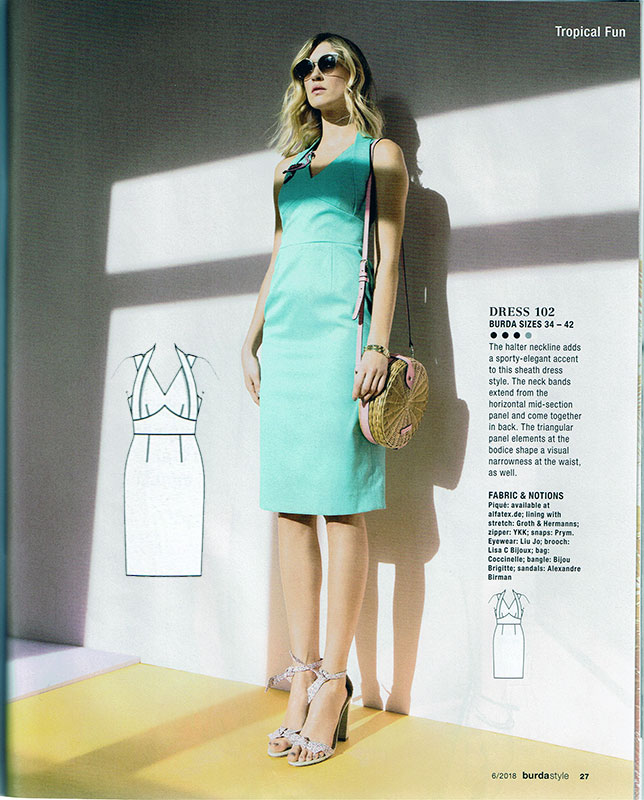 Nothing says summer like a halter dress, and I really like the double straps on this one. This would be perfect dressed up for the office (perhaps with a blazer or shrug over top because air conditioning!), or made up in a casual fabric as a sun dress.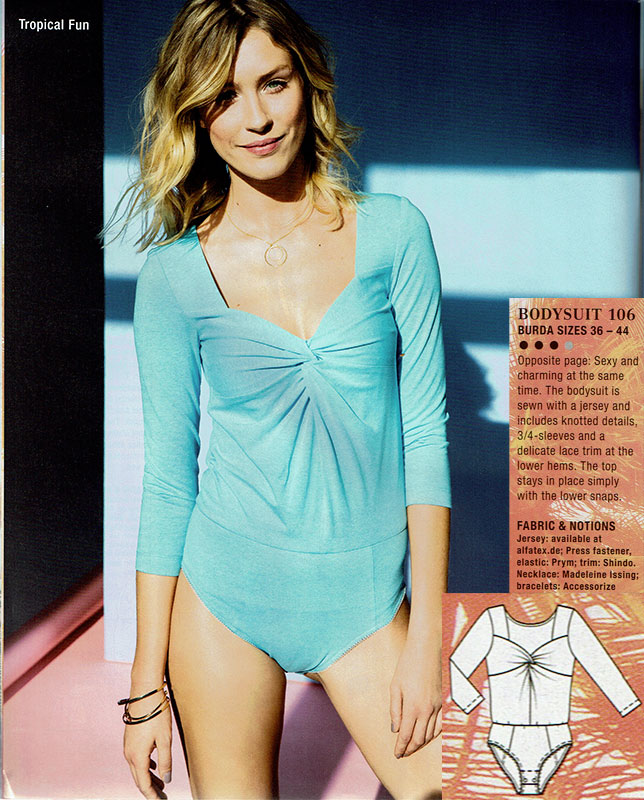 It isn't just the gathered yoke tee giving me flashbacks to the mid-2000s – holy cow is that the return of the famous Burda twist-top era?? (Newer sewists, gather round – back in 2005/2006, Burda produced a ton of knit tees and dresses with twists at the bust like this and the sewing community went freaking cray-zee for them. Then we all got pretty sick of them after a while, as you do.) I personally always loved the look of a twist top, and it's nice that this one comes as a bodysuit to help everything stay in place (though you could easily leave off the panty portion and just extend it into a regular tee, too).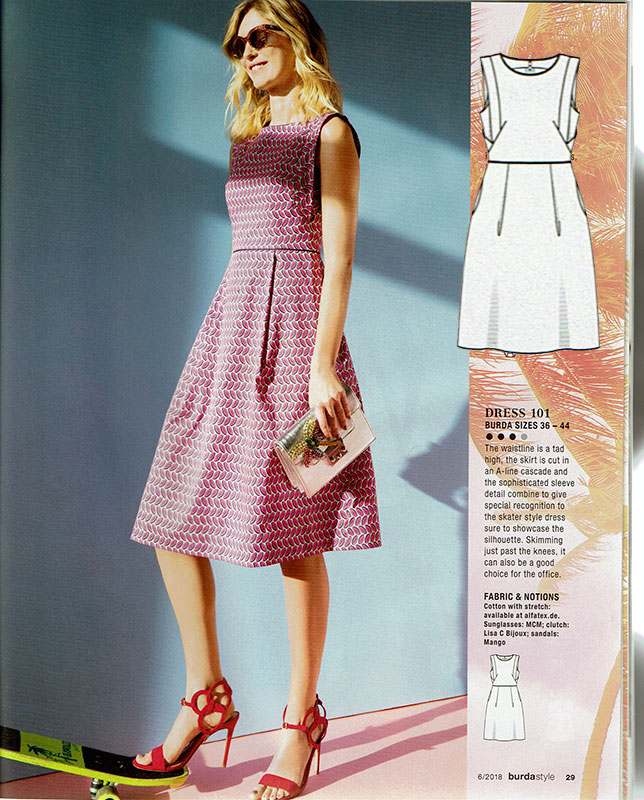 Yess!! I am loving this dress – the bodice has a really modern feel with the pleats over the armholes, plus the angular bust darts, and the pleated skirt gives it a really nice silhouette. And… pockets!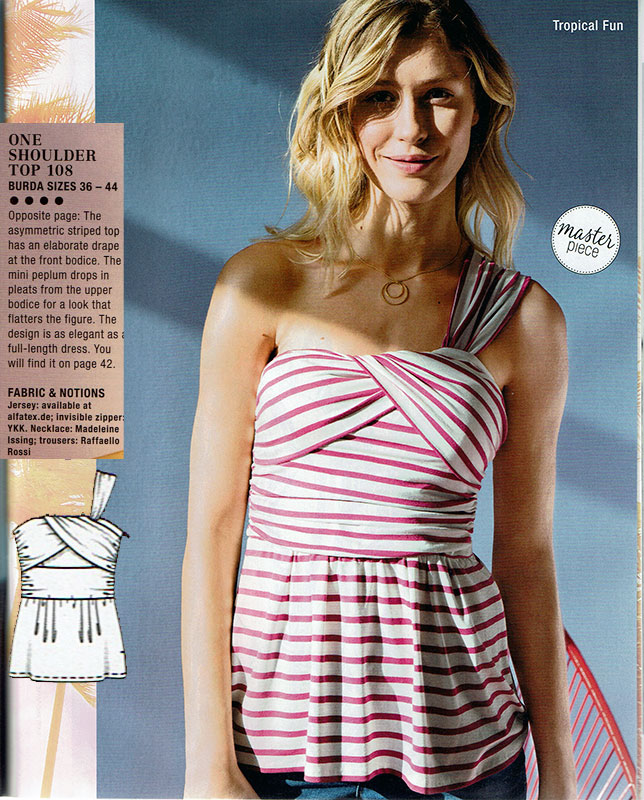 This is a really fun, casual design for summer, and it also comes in dress form, too. You'd have to invest in a good strapless bra, though, as you'd not be able to get away with a standard one (unless you added a second strap?) and it doesn't appear to have much structure inside, either. But how cute would this be as a beach coverup over a bandeau bikini?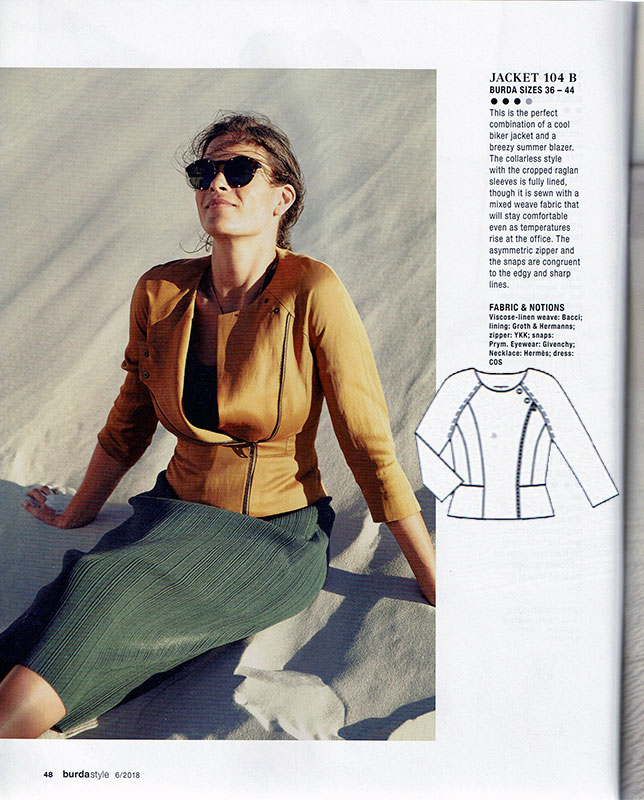 I thought this was leather at first (it's "viscose-linen weave"), but how lovely is this raglan jacket wit the double princess seams, peplum, and asymmetric zip? Maybe this is one to pair with the halter dress above!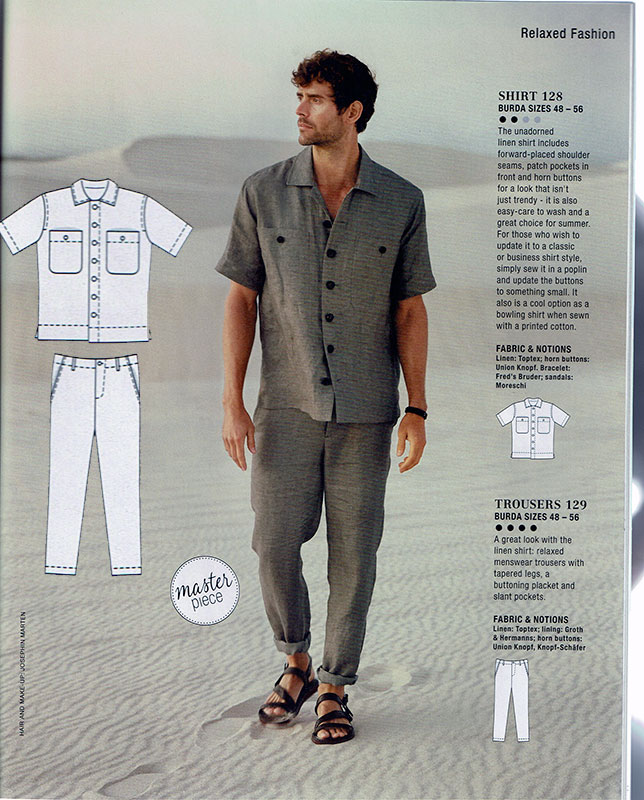 Ooh, men's patterns! The linen shirt is just another slight variation on the basic button-up shirt Burda print year after year 😒 but the linen trousers are at least something slightly different (and men's trouser patterns are less common than That Shirt).
If you're looking for more interesting men's patterns, I'd definitely recommend looking at Thread Theory, who are now reselling a bunch of indie menswear patterns (including my two!) in addition to their own.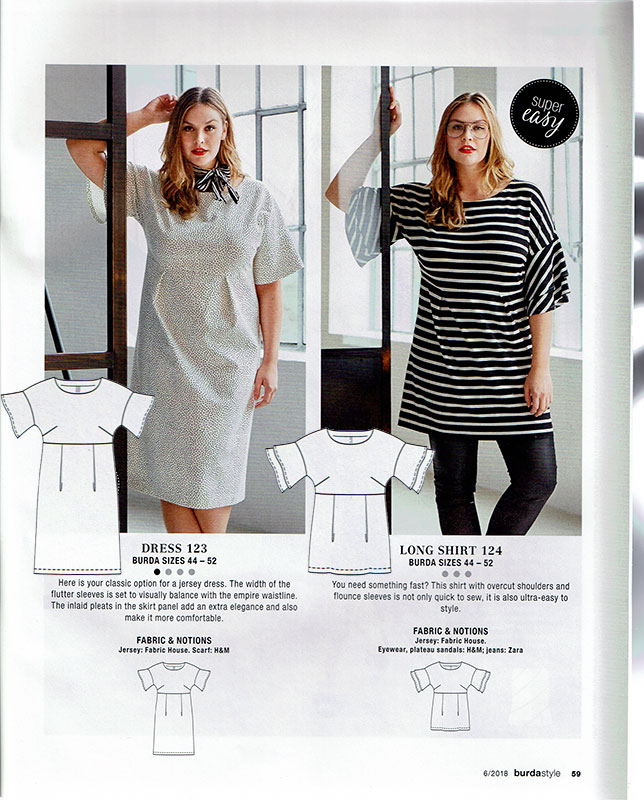 And finally, in the Plus section the only style that really caught my eye was this knit dress and tunic, as I liked the loose, casual fit and the double-sleeve option.
But what about you? What did you make of this issue? Anyone sew up anything from it already?