I've always tried to use genuine athletes to model our patterns, starting way back in 2014 with our second pattern, the Duathlon Shorts. It means I get to big up other incredible people, tell their stories, and hopefully inspire you all. It also means you get to see the patterns on bodies other than mine, and bodies that actually exercise instead of just skinny models doing "fake running" like you see in so many magazines!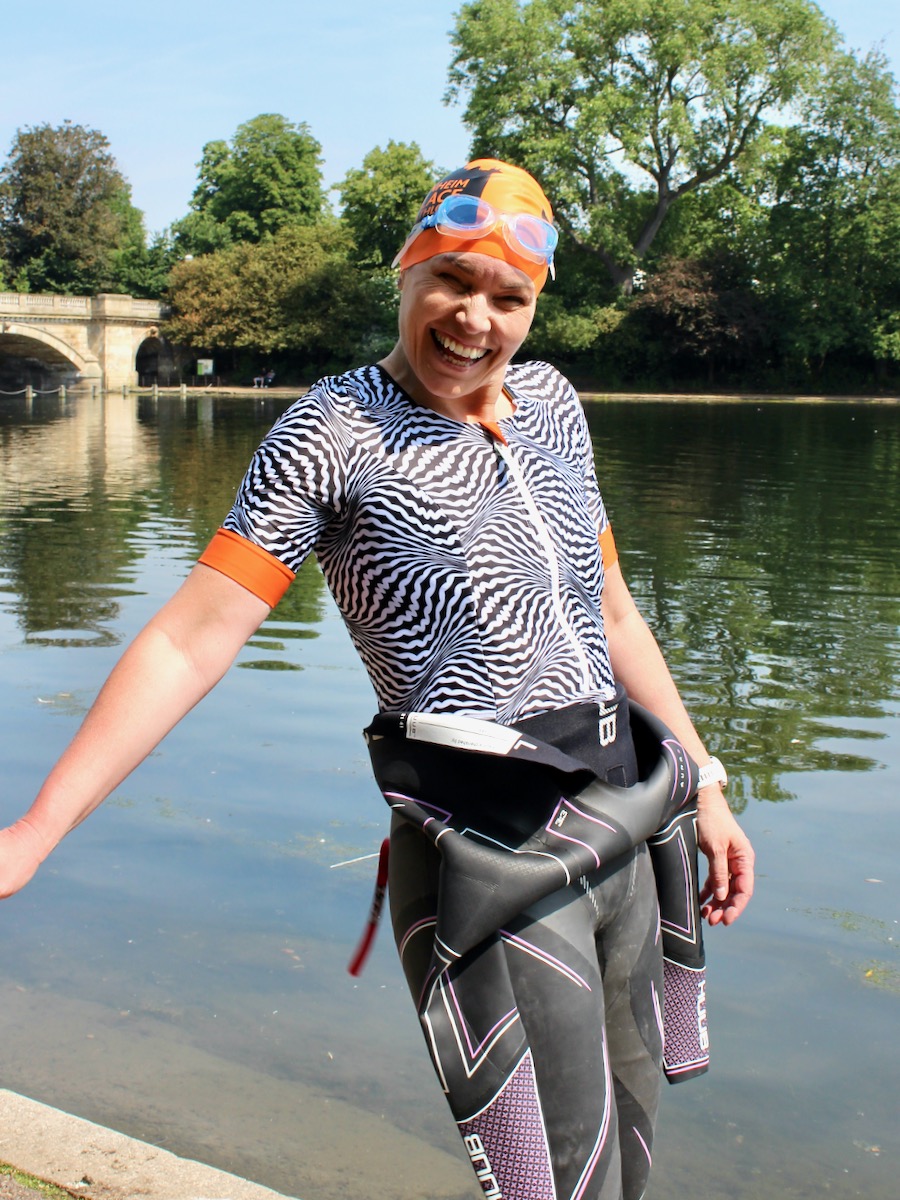 The pandemic made this rather difficult with my limited ability to travel and be near other people, so I'm thrilled to be able to use an athlete model again for our Triumph Suit pattern! I've known An for years through our shared Coach, and we've done a few runs together over the years and most recently, some chatty Zwift rides now that she's got a new turbo trainer as well.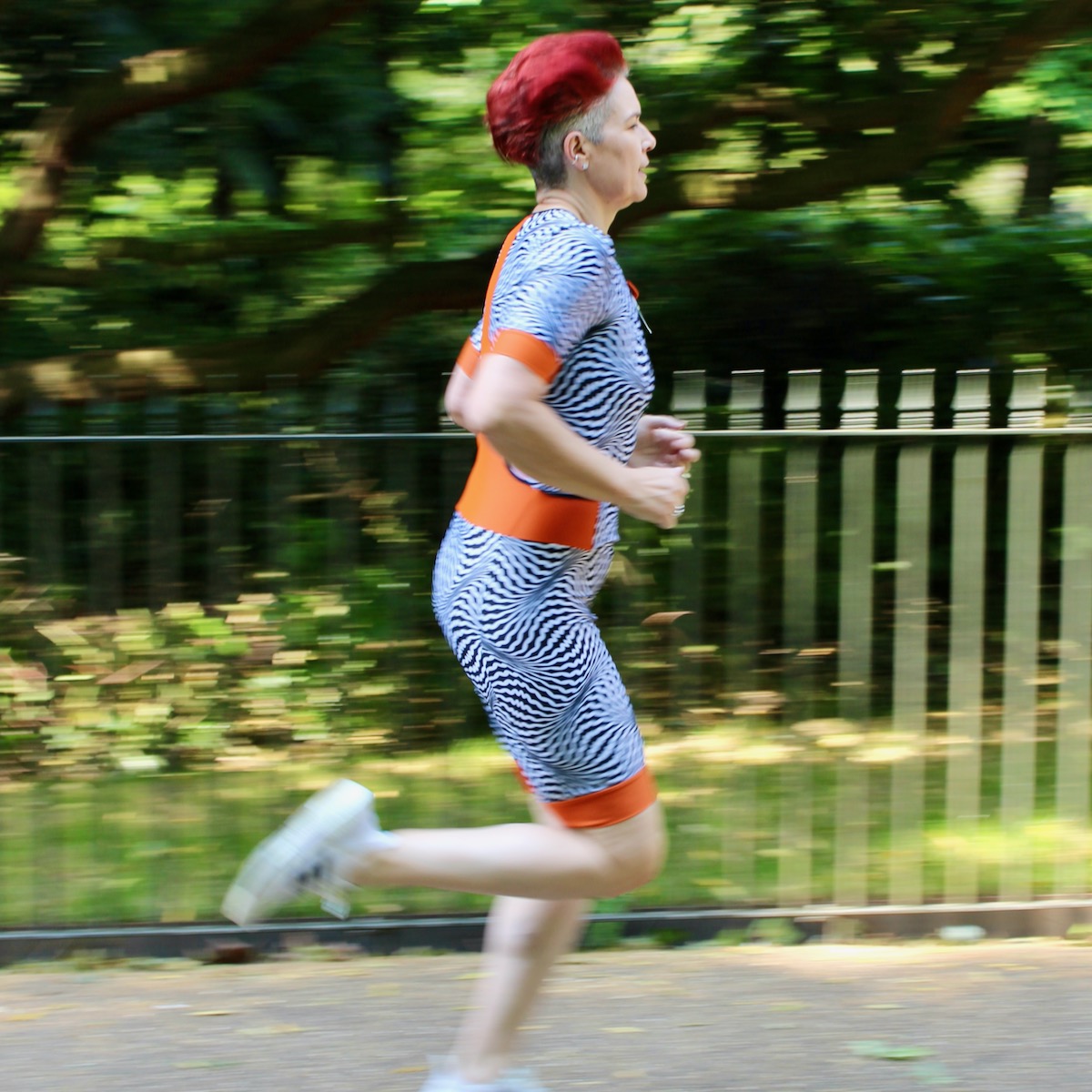 An's a triathlete through and through, having completed around ten over the past 10+ years. Hilariously, she only started them after being approached by our Coach in a gym and asking her if she wanted to train properly!
She prefers the longer distance tris, but has completed all sorts of distance triathlons over the years. She's even done a half Ironman (70.3) but got injured training for her full Ironman and so it's still on her bucket list. Last summer she also did the epic Escape from Alcatraz tri and will be joining me in the Ultra distance London Duathlon later this summer, so turning 50 has clearly not slowed her down at all!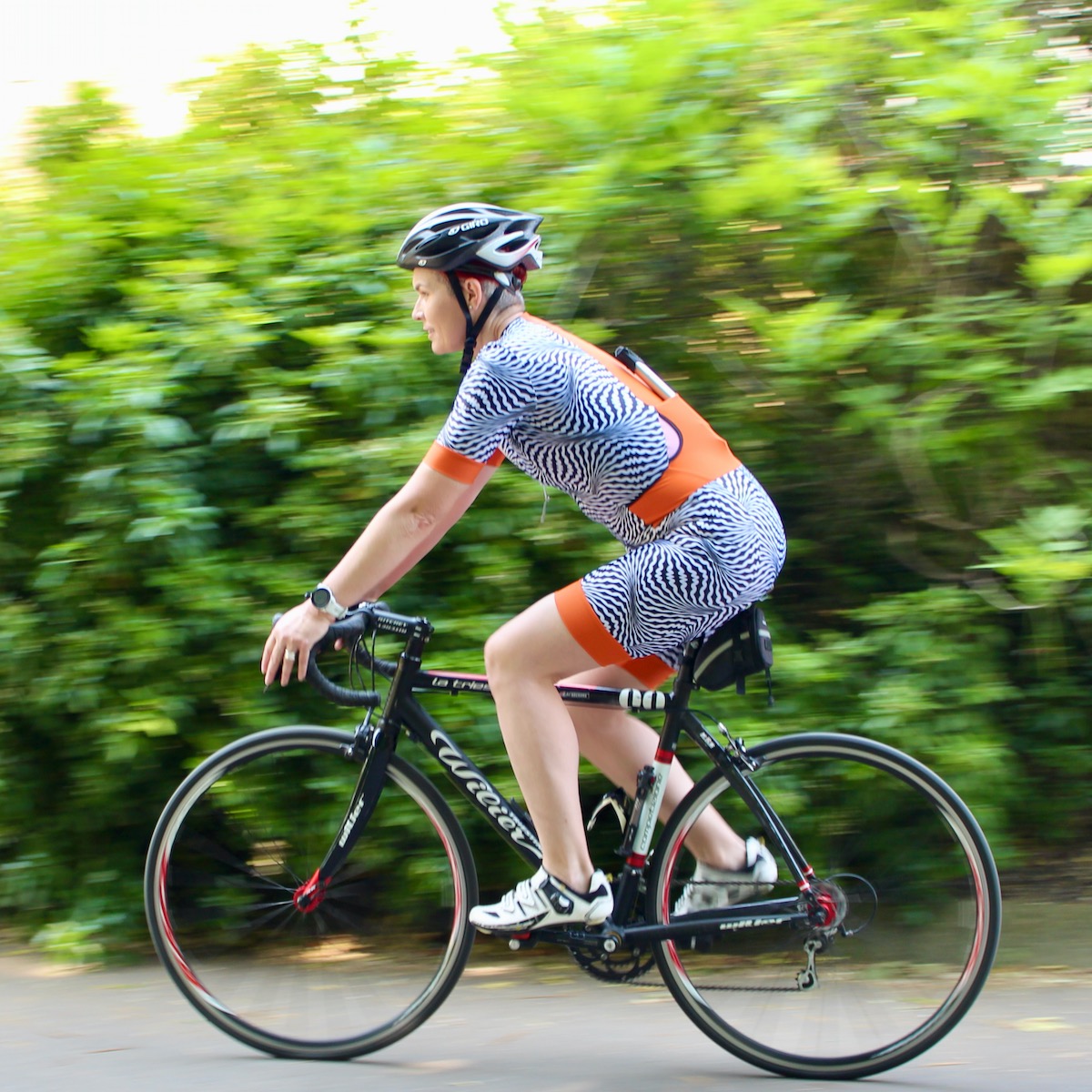 I actually asked her if she'd like to be my athlete model at last year's London Duathlon, so it's merely a coincidence that we've ended up launching the Triumph Suit pattern during Pride month, as An is our first queer athlete model, too.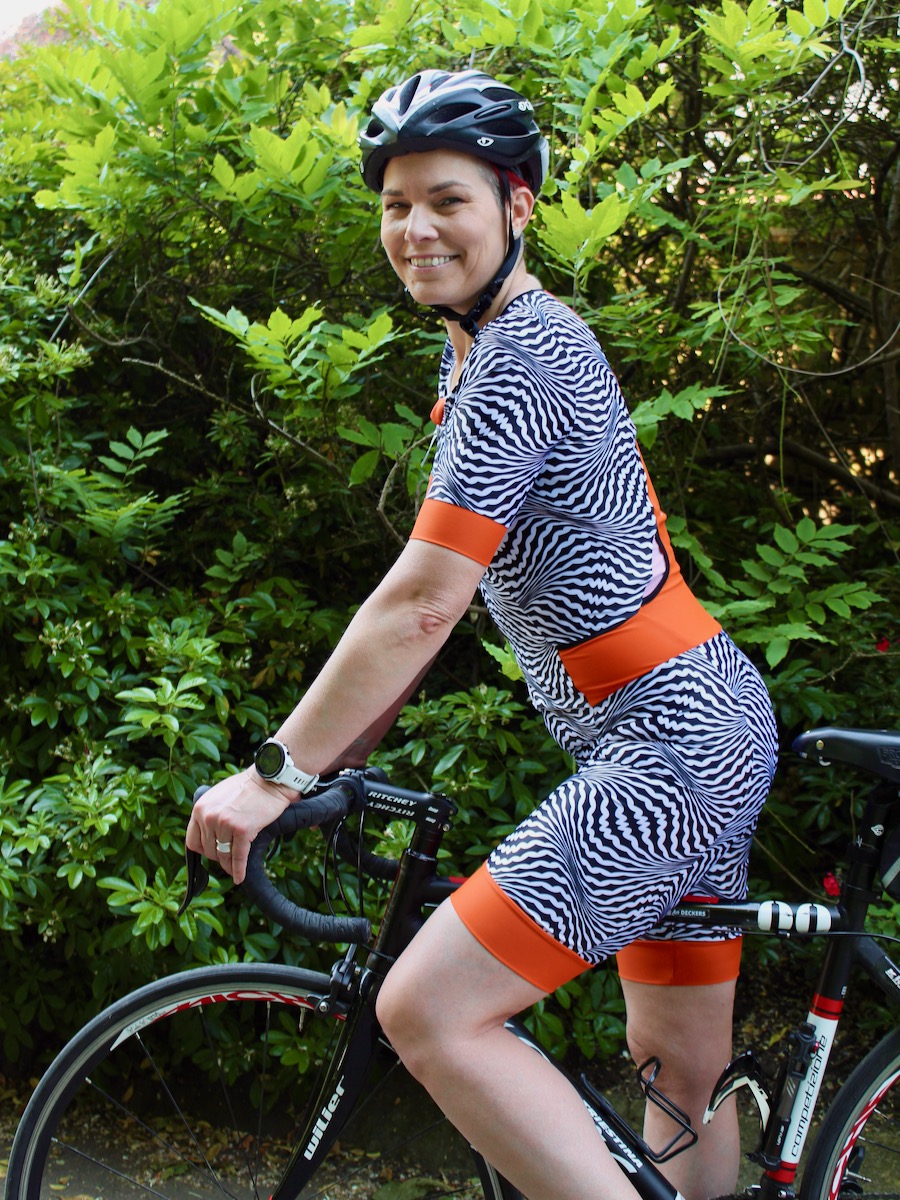 Join me in congratulating An for all her achievements, as well as being such a good sport (pun intended!) during our lengthy photoshoot in Hyde Park on one of the hottest days of the year!