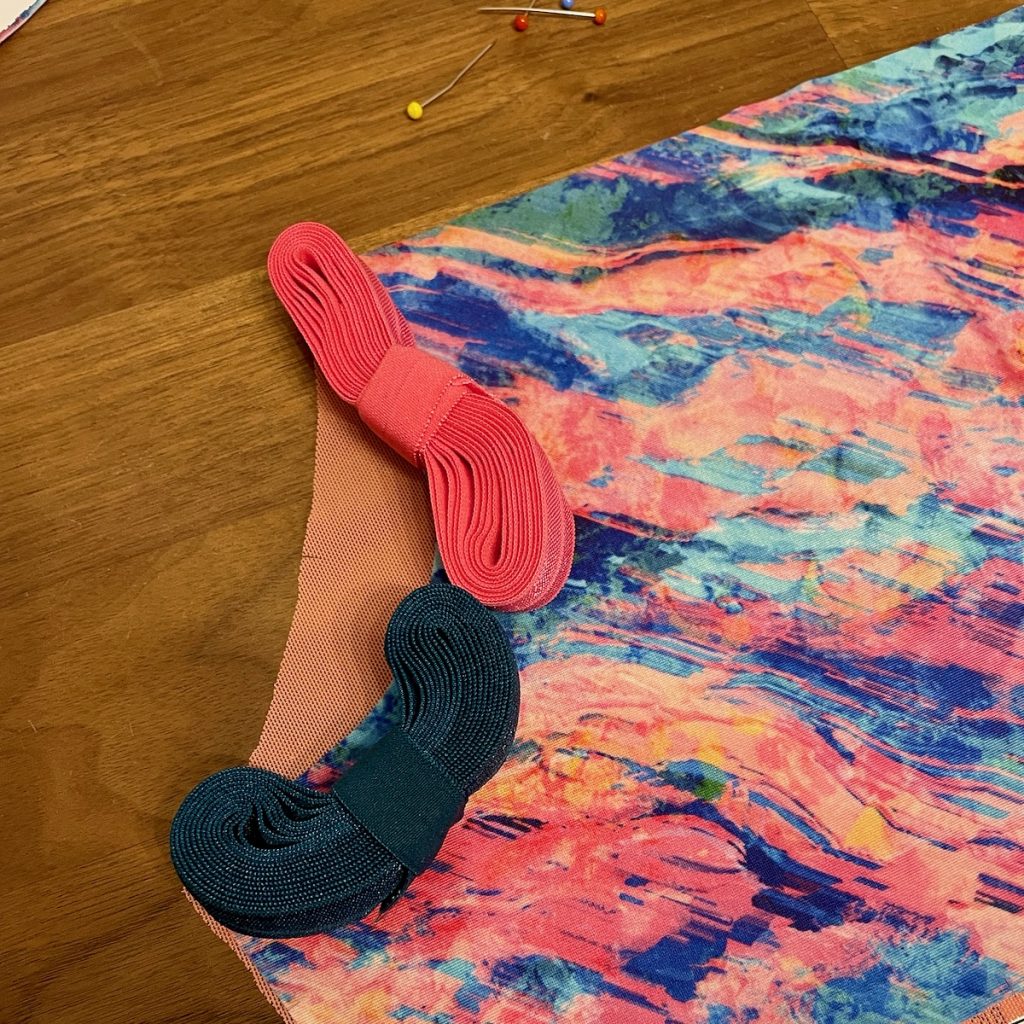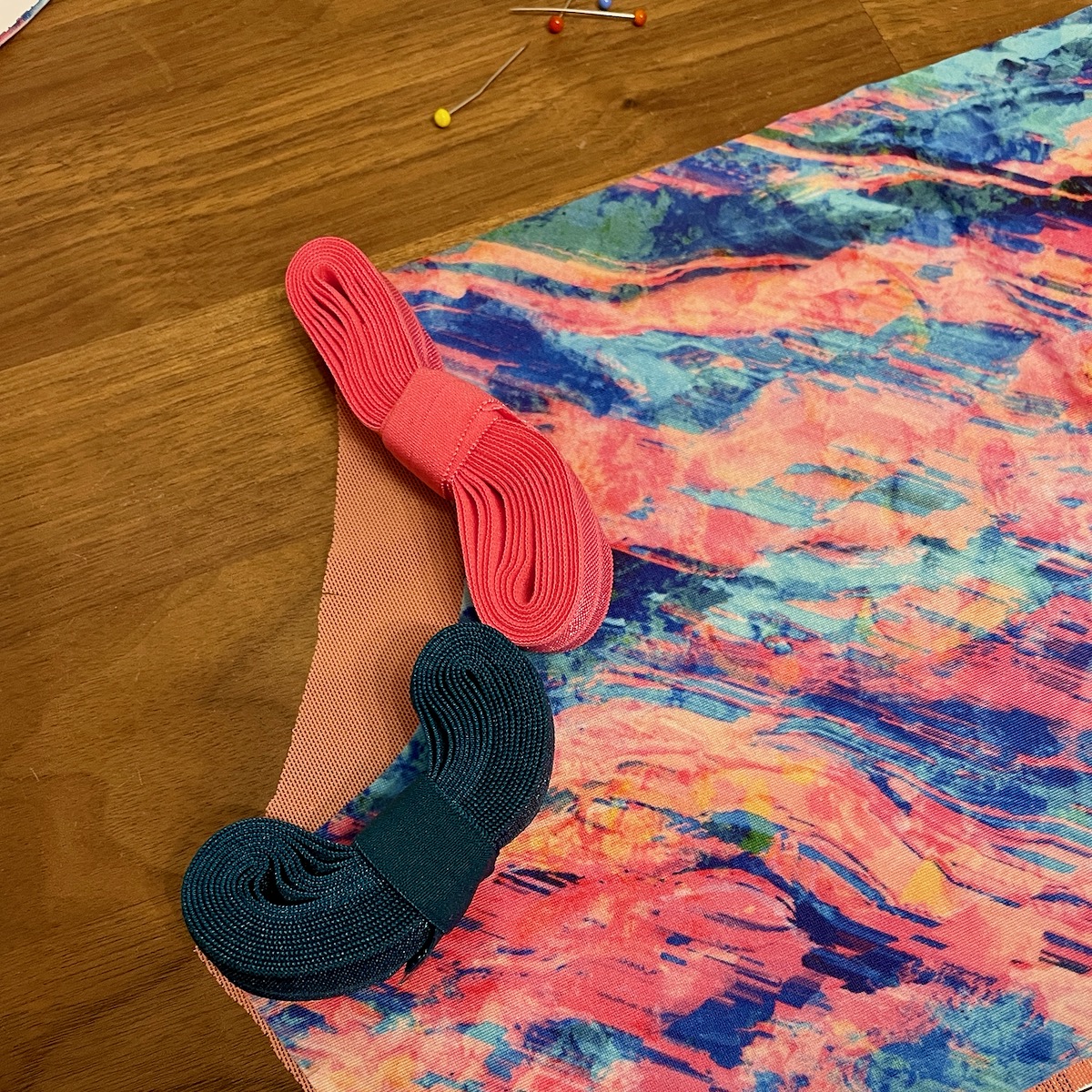 I've had a few requests for a fabric guide for our latest Triumph Suit pattern so today I'll walk you through all the supplies I used to create the three samples you've seen so far (plus an extra you haven't seen yet).
Exterior Fabrics
Let's start with the fabrics you'll see the most of – the exterior fabrics! You can either make the Triumph Suit all from one exterior fabric (like I did for the prototype I wore to London Duathlon last summer), or you can mix and match fabrics. I made the last four samples all from a mix of exterior fabrics, and I colourblocked each of them different ways – there's so many different possible combinations! It's really handy to print off the tech drawing on the first page of the instructions and break out the coloured pencils or pencils to sort out which colourblocking you like the most.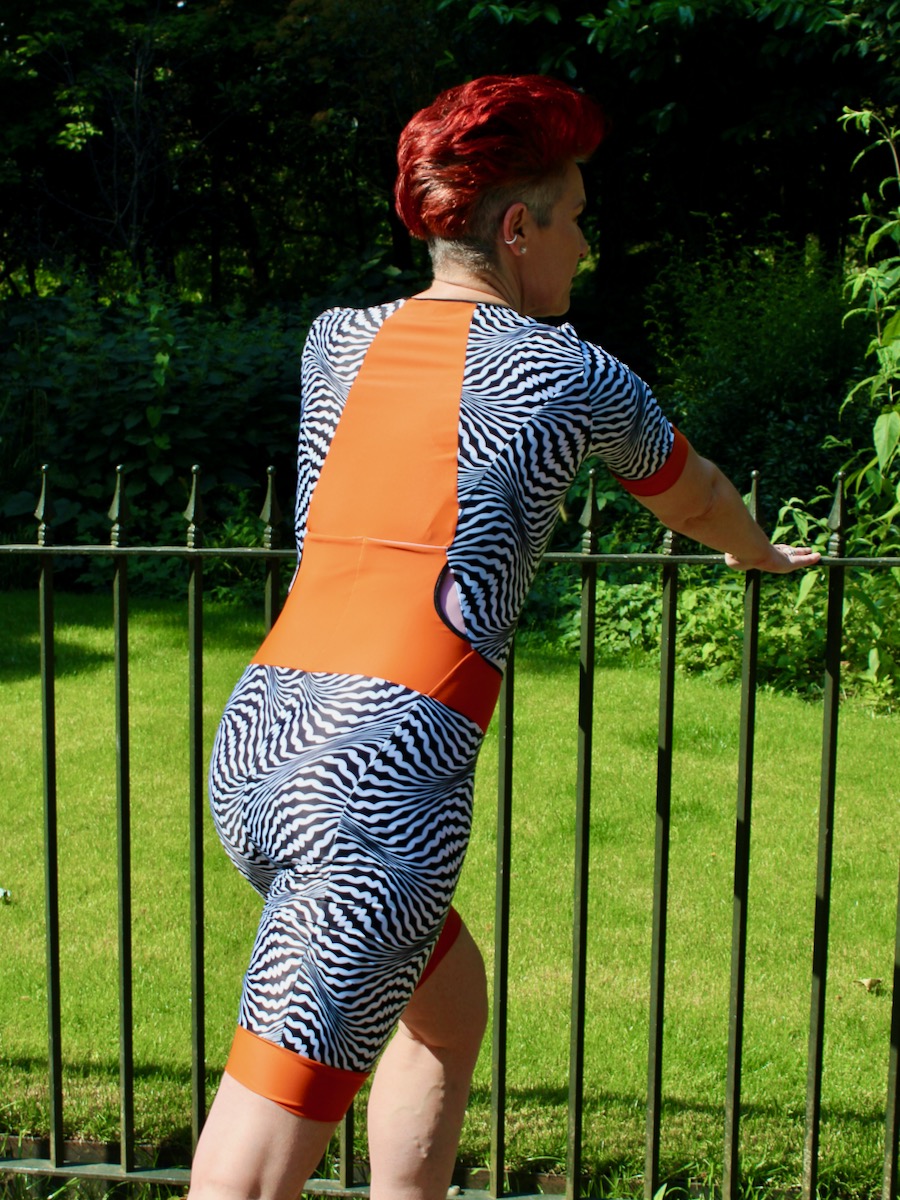 Let's start with An's suit! For hers, I used Funkifabrics' (UK) "Inception" print scaled at 200%, printed onto their Life Recycled base. You can absolutely use their Titan or Flexcite bases for this pattern, too – I just personally try to buy recycled fabrics whenever I'm able to. I paired it with their solid Life Recycled fabric in "Paprika" for the colourblocking (Paprika looks to be discontinued soon but they've got a bunch of other similar orange shades).
Next up, for my sleeveless black suit, I used Sew Dynamics' (USA) recycled AK265 base fabric in "Secret Forest" print. This print is sold out on AK265 but is still available on a few other base fabrics. The AK265 is a really hefty activewear fabric – it works great here but I also think you could easily go down to the AK245 base fabric and have a great trisuit! For the accents I paired this with a deadstock perforated, laser cut activewear fabric from New Craft House (UK) which I adore and frankly, I wish I'd bought more of! I only had a 0.5m and used nearly all of it in this trisuit, and it's sadly no longer available (such is the nature of deadstock fabrics!).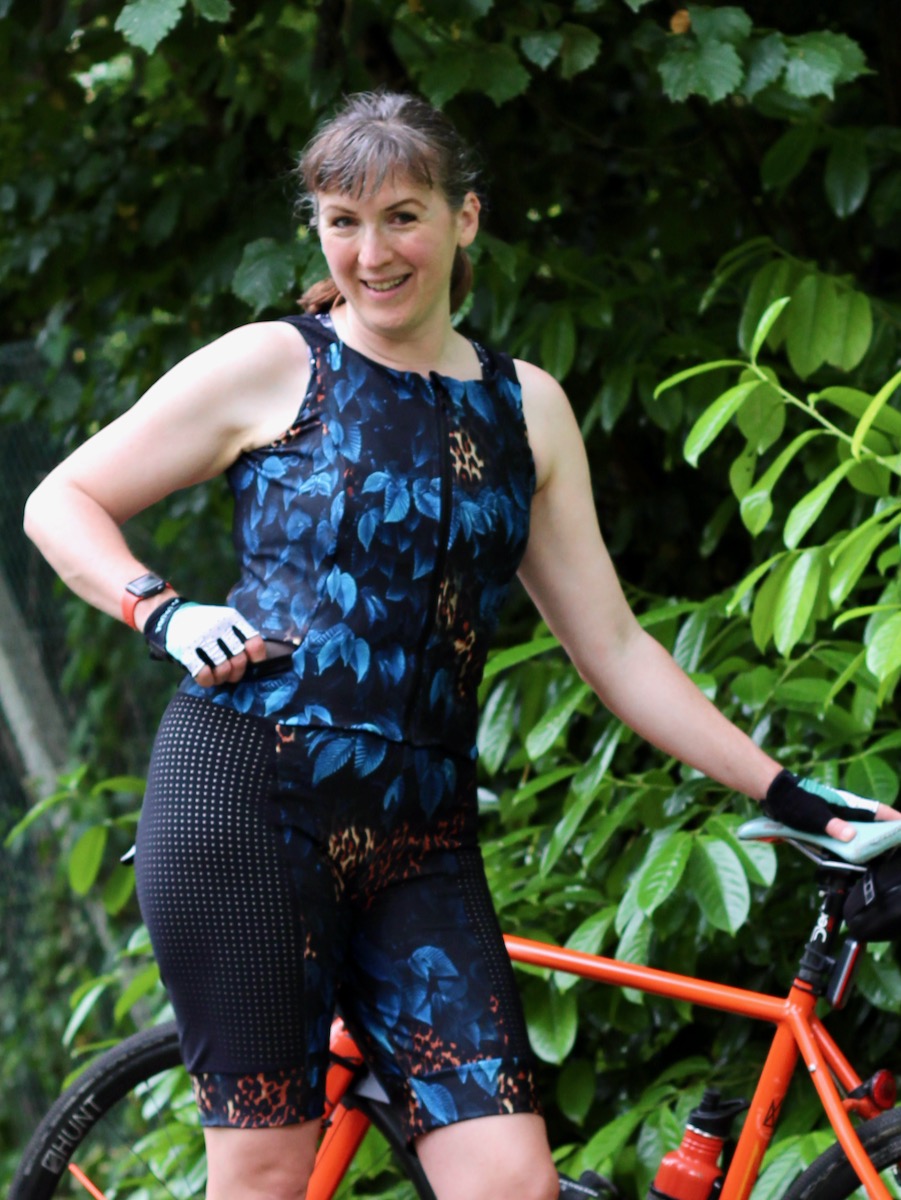 For my pink and blue sleeved version, I used Funkifabrics again, this time "Mexicana" printed onto Life Recycled. I had actually bought this a few years ago and was just waiting for the perfect opportunity to use it! It was sheer coincidence that it coordinated perfectly with another activewear fabric I'd bought a while back, New Craft House's performance jersey in "Turquoise". I also have this same fabric in "Coral" and can confirm that it, too, coordinated brilliantly with the Mexicana print should anyone else wish to twin with me!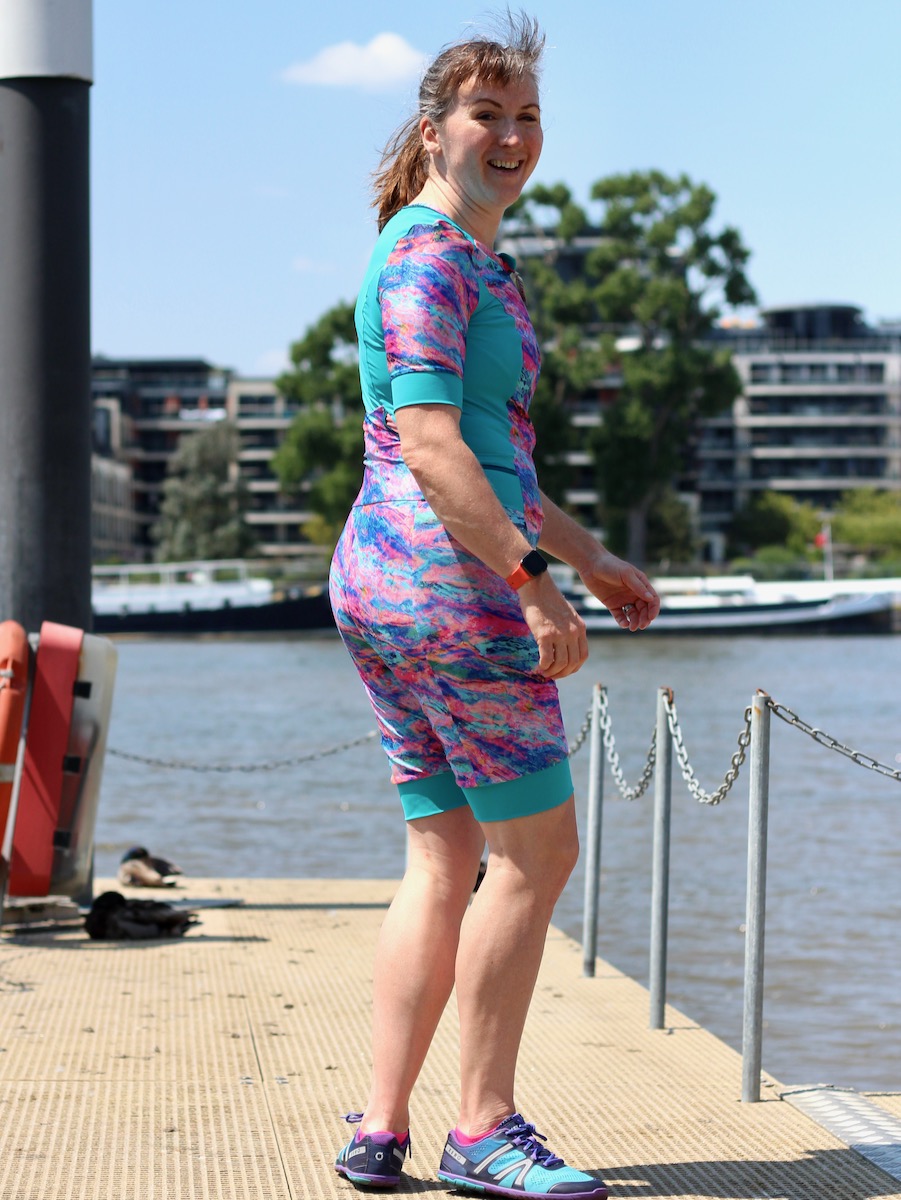 I actually made another Triumph Suit sample during the very very end of illustrating the pattern instructions – I needed to make one to help me visualise a few of the trickier illustrations (namely, the burrito method ones!) so I made myself a sleeveless version right before I sewed An's (yes, I sewed four trisuits back-to-back!). This one used Funkifabrics' "Banana Leaves Black" print on LifeRecycled, scaled up to 150% (this print also comes on a white background). For the colourblocking I paired it with their plain Life Recycled fabric in "Lizard", which tbh was a total shock when it arrived! I thought it was going to be a nice "Kermit The Frog medium green" but omg it's bright neon lime green! So it's not a colour I'd choose for professional photos of a pattern, but it's good enough for me to wear and it served its purpose in testing out the instructions and helping with the illustrations.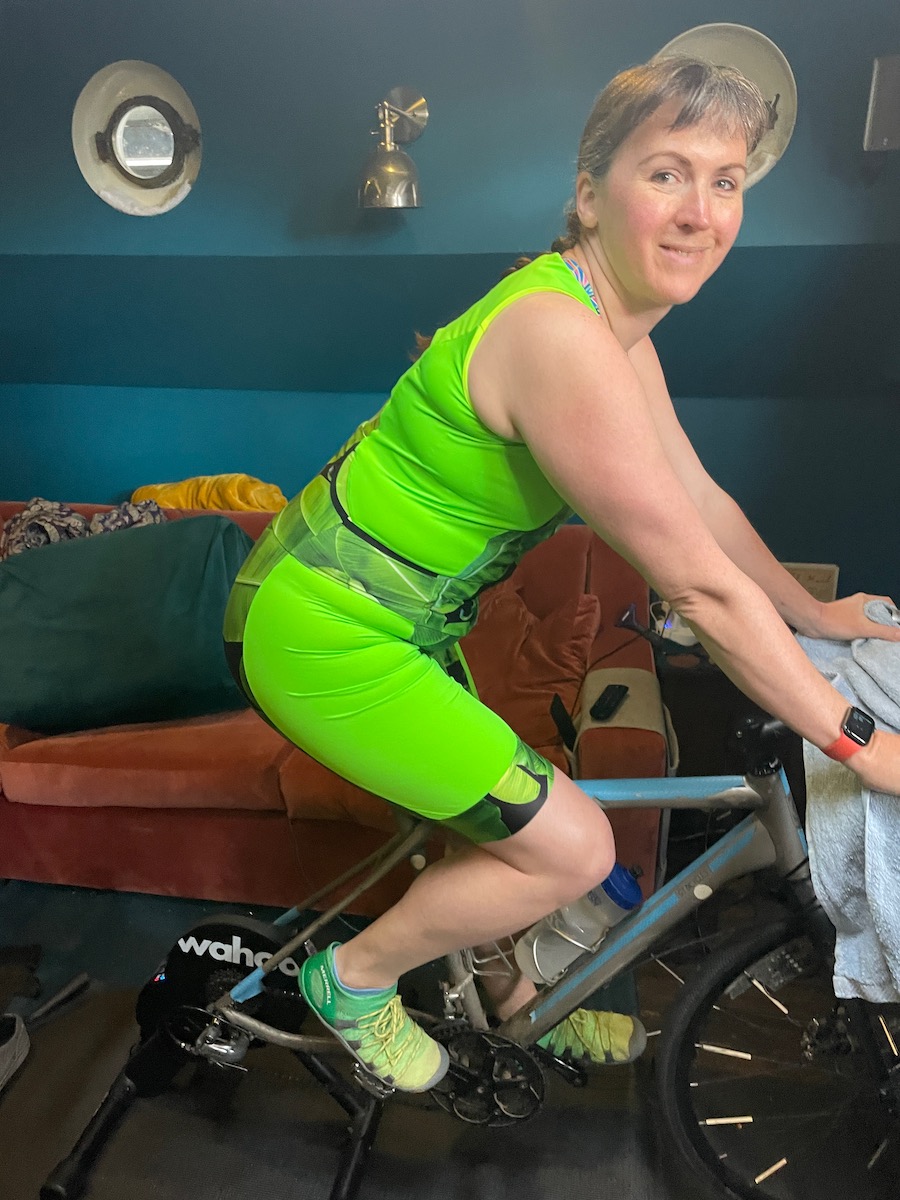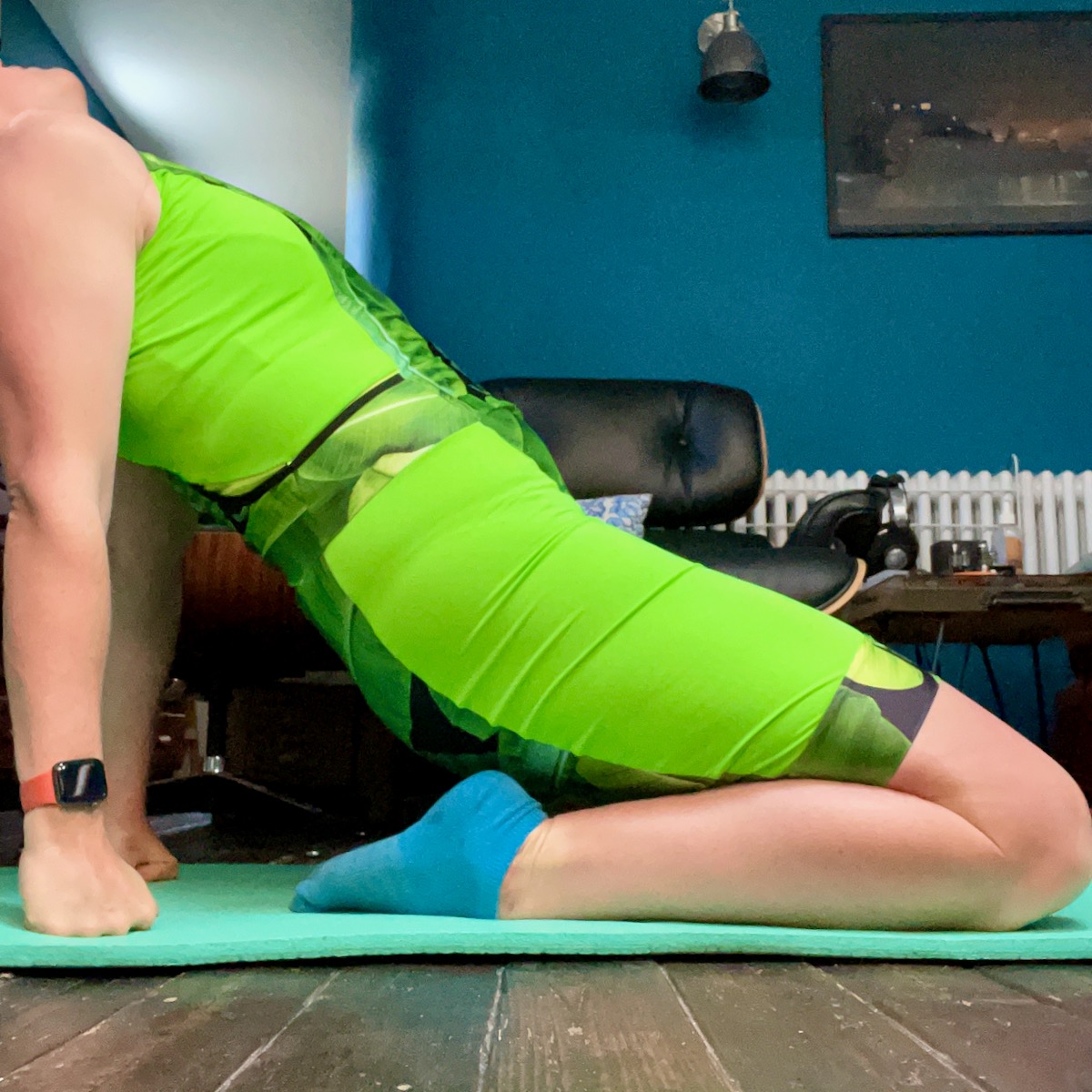 Remember that we've also got our Global list of activewear fabric suppliers for a ton more places to buy suitable fabrics, all sorted by country/region!
Mesh (Lining) Fabrics
The mesh in the Triumph Suit pattern is only used as a lightweight lining, not for supportive purposes, so you really want something lightweight, very stretchy in both directions, and soft on the skin. The great thing about using stretch mesh as a lining is that it barely adds any bulk or weight, but it allows sweat to pass through easily so it doesn't impede any wicking properties of your exterior fabrics.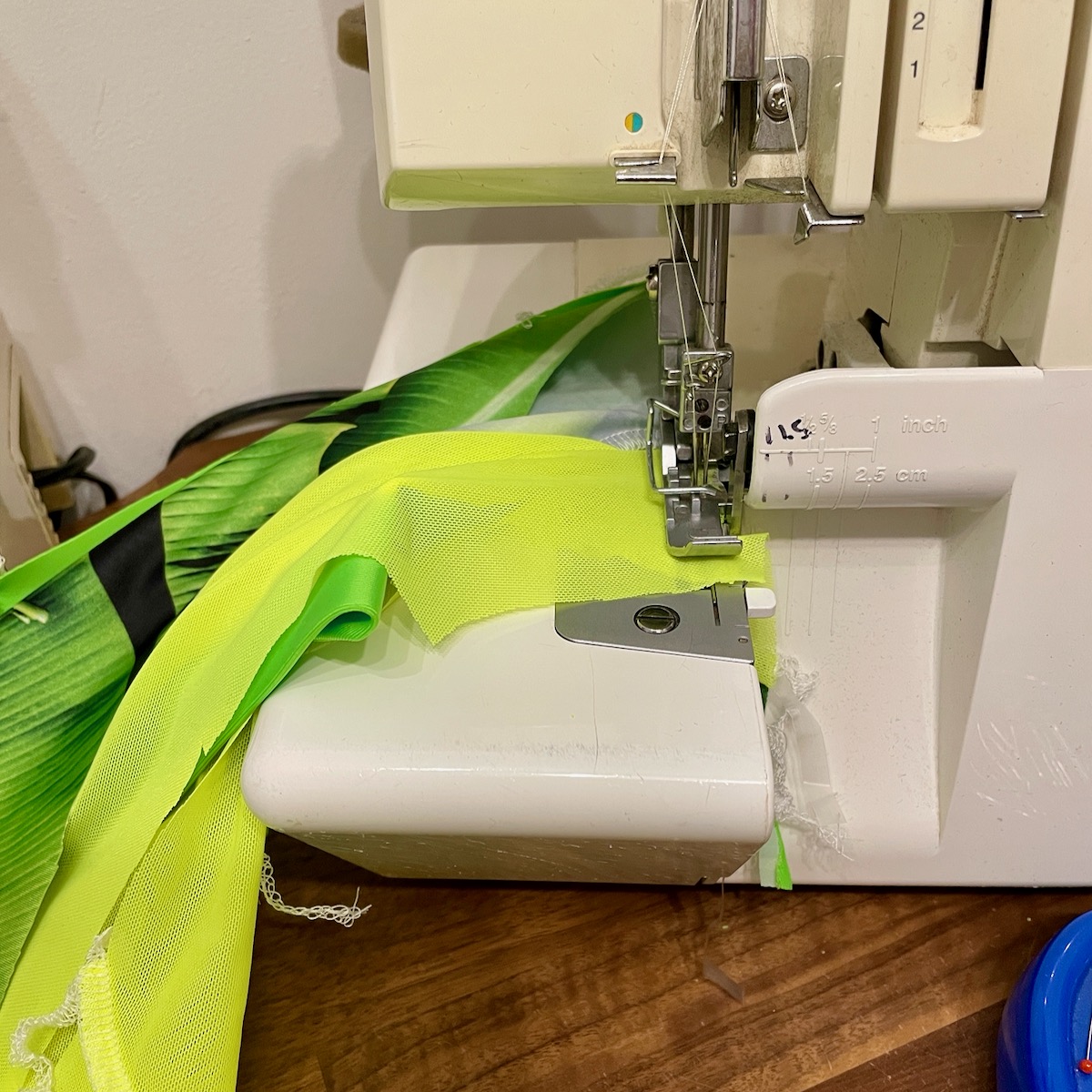 The only problem with buying it is that different retailers call it buy a lot of different names. You do NOT want to use lingerie "Power Net" here, as it's way too hefty with not nearly enough stretch. Your mesh should have at least as much stretch in both directions as your exterior fabric (preferably more!).
Now, this being said, my two go-to suppliers actually call it two non-standard names (go figure). I love Tia's Knight's (UK) "Power Mesh/Net" – it comes in a million colours and is cheap (and they've got a grab bag of scraps that's really useful, too!). I also use a lot of Funkifabrics' (UK) "Alicante Net", too, which is a great quality and comes in a wide variety of colours (you can even print onto "Net", though it's going to be mostly hidden in this pattern so I'd personally just use something cheaper).
For the four Triumph Suit samples, I used white FF Alicate Net on An's, and TK Power Mesh/Net on the other three – black, peach, and florescent yellow.
Chamois pads
I only know of one supplier in the entire world that sells triathlon-specific chamois pads in small, retail amounts. Please, please prove me wrong if you can find another retail (NOT WHOLESALE) supplier.
I've used Aerotech's (USA) chamois pads a ton for cycling sets in the past, and I used this triathlon chamois pad for all three Triumph Suit samples (I didn't put any pad into the lime green one). It's utterly fantastic, and highly recommended.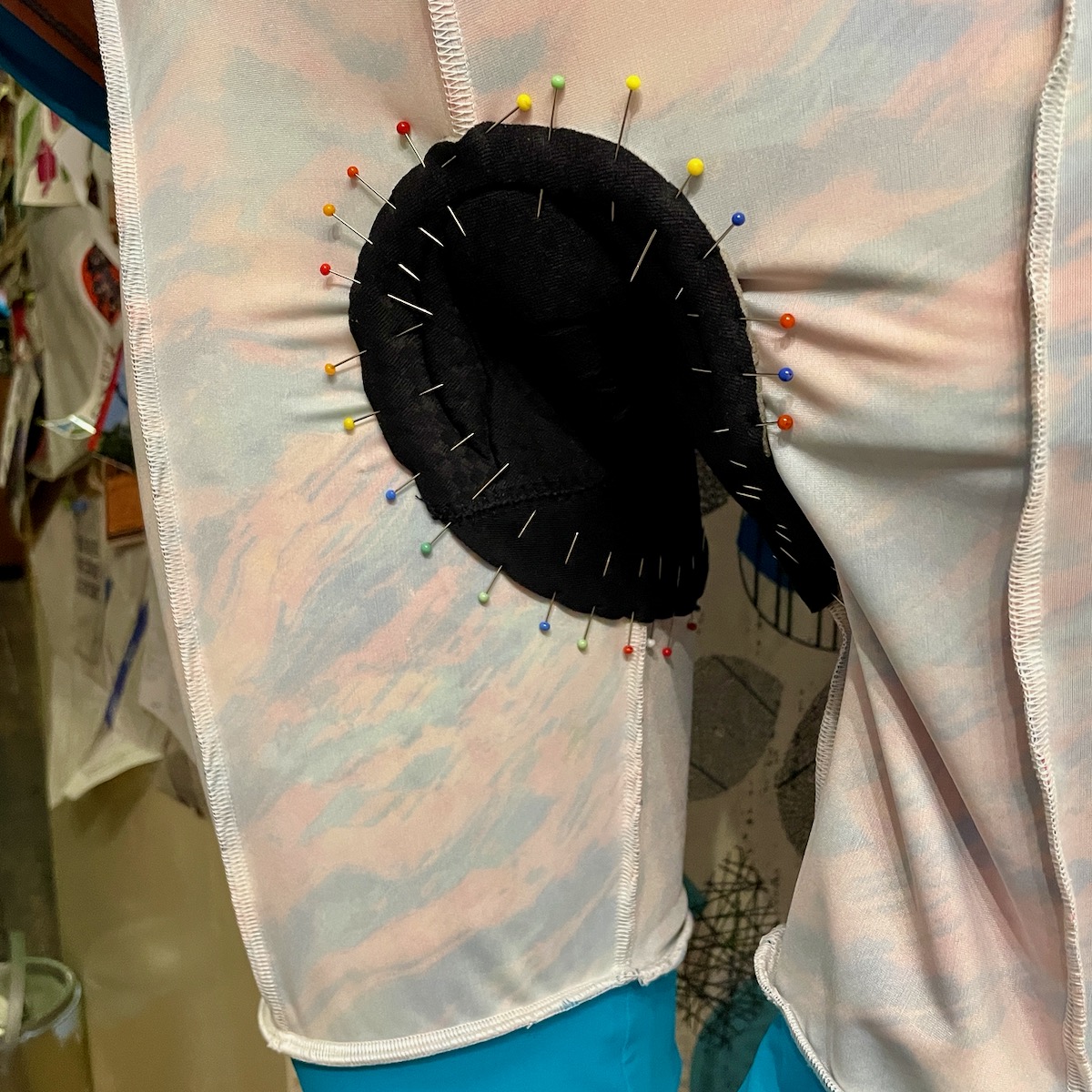 While we're on the subject of chamois pads, I discovered a shortcut to inserting these cleanly with fewer tucks to unpick and re-baste! I pinned the CF, CB, and inseams as usual, and then I put the trisuit on my dressmaker's dummy, inside-out, to pin the rest. Having the fabric stretched made pinning it so much easier! So if you've got a dummy with legs, give it a try! (The instructions in the pattern don't assume you do, and they're the way I've inserted all the others over the years)
There are precious few retail sellers of chamois pads around the world, but I've listed all the ones I know of over in our Cycling supplies guide.
Elastics & Zips
The Triumph Suit doesn't have any waistband (unlike a lot of our patterns!) but it does use a fair amount of elastic in the opening edges and pockets.
For FOE I tend to just buy a bunch of different colours off random eBay shops, and for these samples I just used colours that matched well from my stash (I went with the pink in the end for the Mexicana sample). FOE is pretty standard no matter where you buy from, in my experience, but I've found the printed ones tend to wear off and fade really quickly, so maybe stick to solid colours.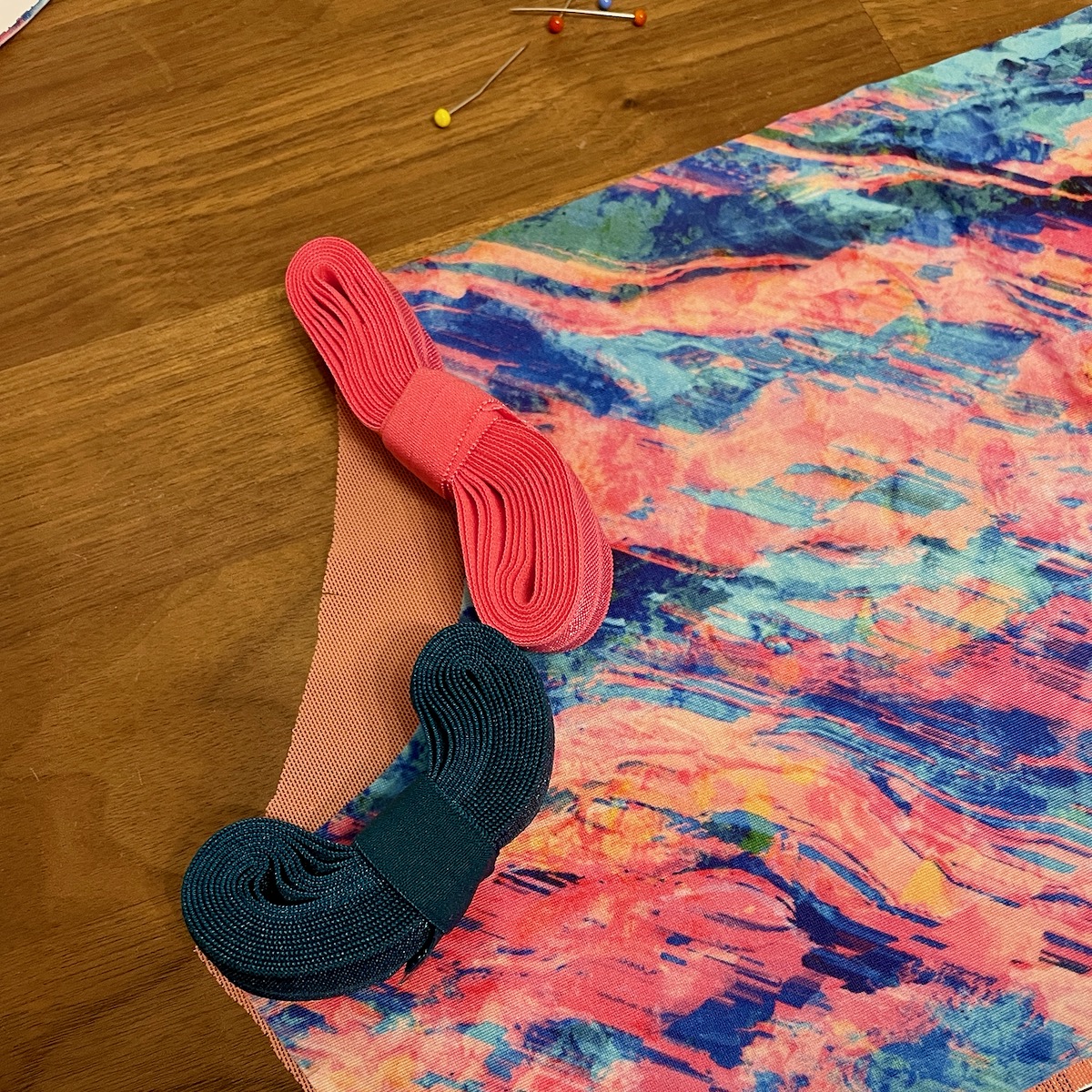 For nice, chunky separating zips, I used Plush Addict (UK) on eBay as they had a great array of colours of zippers that matched my fabrics really nicely. It's sometimes hard to find the right lengths in the right colours, so I'll definitely buy from them again.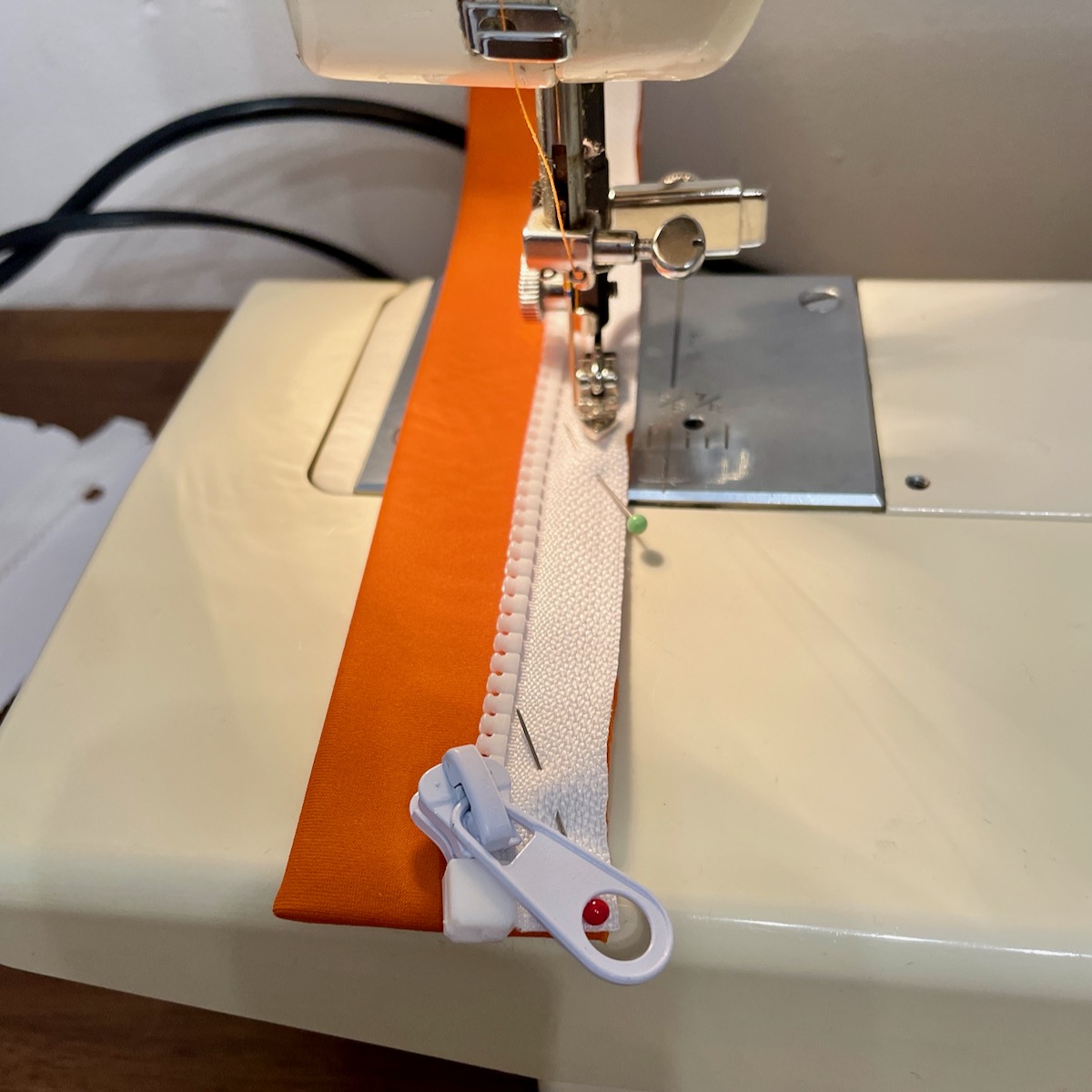 Like FOE, I bulk buy 1/4in clear elastic from eBay and just keep it spooled up as I sew. Again, clear elastic is pretty much the same no matter where you purchase from, in my experience, so I just buy a bunch so I know I'm not going to run out mid-project.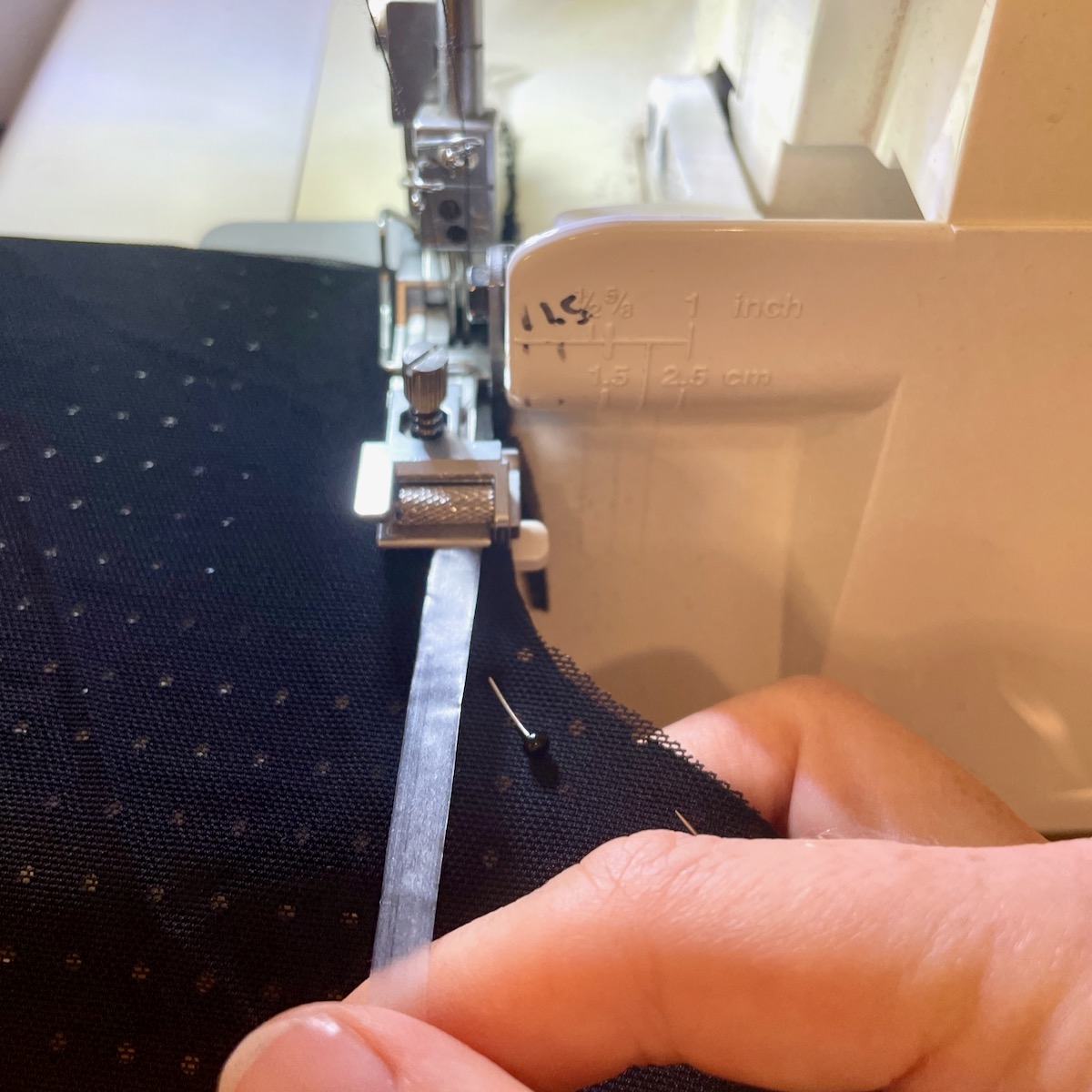 I will say, however, that I used to hate sewing with clear elastic! Having an elasticator foot for my overlocker (serger) makes applying clear elastic 1000% less stressful, I'd highly recommend! Mine's a Bernina but they're available for most brands – you want to make sure you can adjust the clear elastic tension on the foot and set it as loose as it goes for this pattern so it doesn't create gathers.
Anything I missed that you're still curious about? I'm sorry that I really only have experience with fabrics that are easily available to the UK, so it's hard for me to answer "Will [this specific fabric link] work for X pattern?" questions if I haven't personally used it. So definitely get samples if you are able to, and see for yourself!