I've got so many wonderful versions of my latest Tessellate Tee pattern to show you, and this one is particularly fun because it uses up old race tees! If you run a lot of races like I do, after a while you end up drowning in race shirts given at the end along with your medal. Oftentimes these are sized for men, so they're big and boxy and not very flattering to wear, but they're often made of great wicking material, which, while not very stretchy, is super breathable and works great for the Tessellate Tee!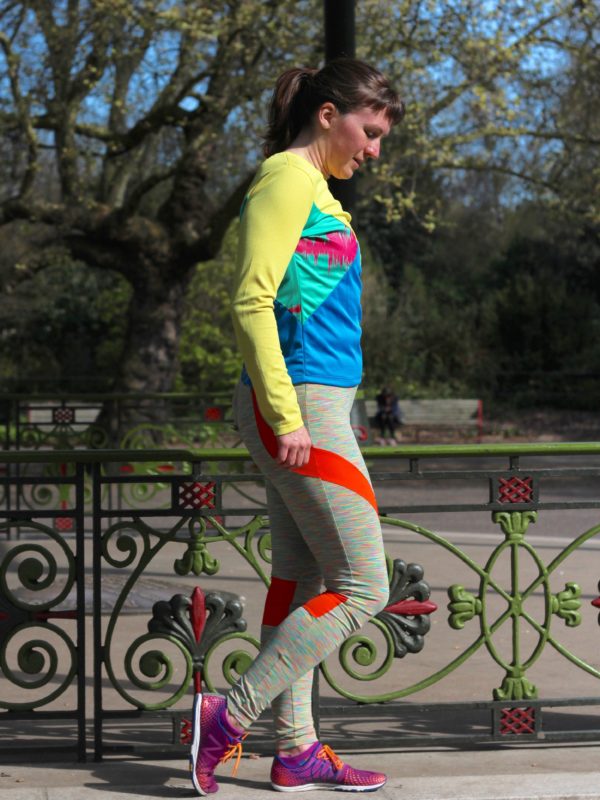 Once I started cutting up and refashioning old race shirts, I now actually request the largest possible size from races as they've got the most material to use and I know I'm more likely to wear a refashioned one than the regular tee. This tee uses an old Run to The Beat half marathon race shirt (the teal & hot pink), and a Royal Parks half marathon tee (the yellow and blue, with "RUN" on the back), plus some yellow reflective DriFit I bought from The Rain Shed last year (no longer in stock).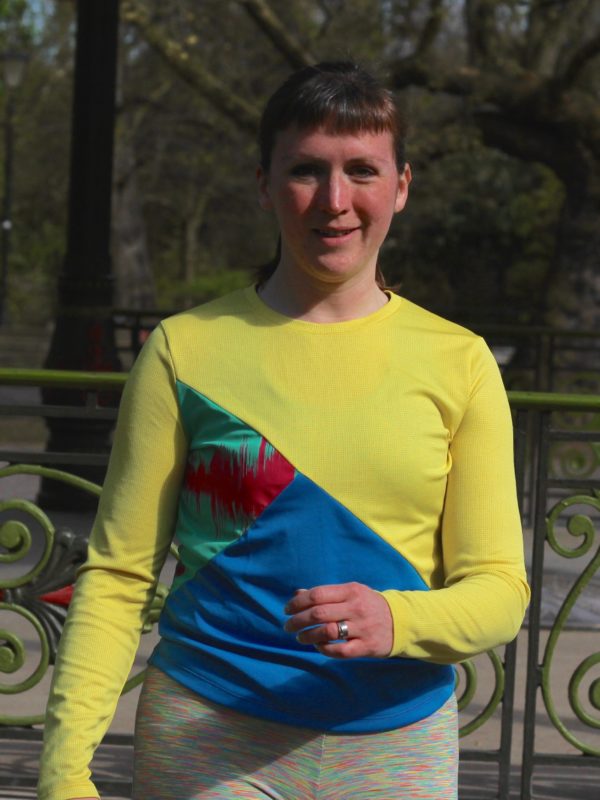 For this version of the Tessellate Tee, I went with the basic teeshirt pattern with the long-sleeved length and none of the optional extras. It's a great shirt to wear for running or cycling in cooler weather, but if you're short on fabric you could easily make it short sleeved instead!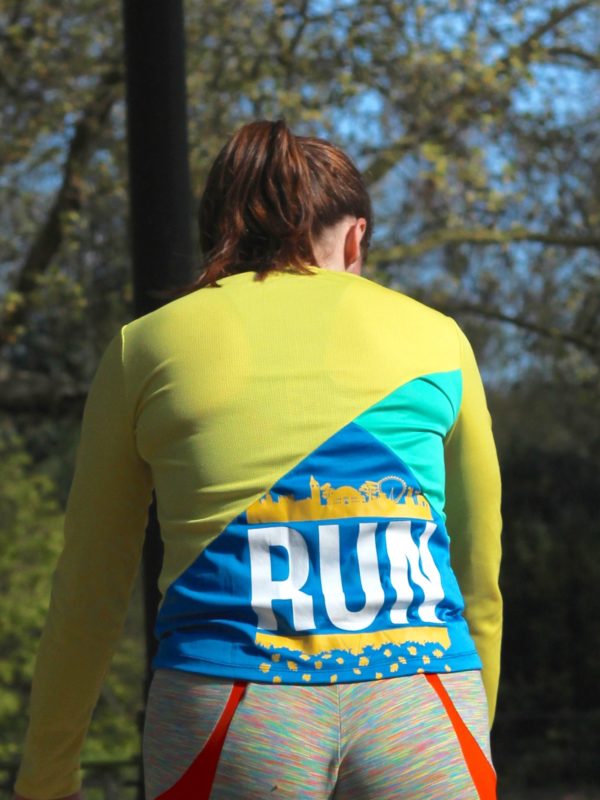 And if you're eyeing up my leggings seen in these photos, you can make your own with my PB Jam Leggings pattern!
[shopify embed_type="product" shop="fehr-trade.myshopify.com" product_handle="tessellate-tee" show="all"]
Hint: you can see more photos and patterns if you click through to the shop!