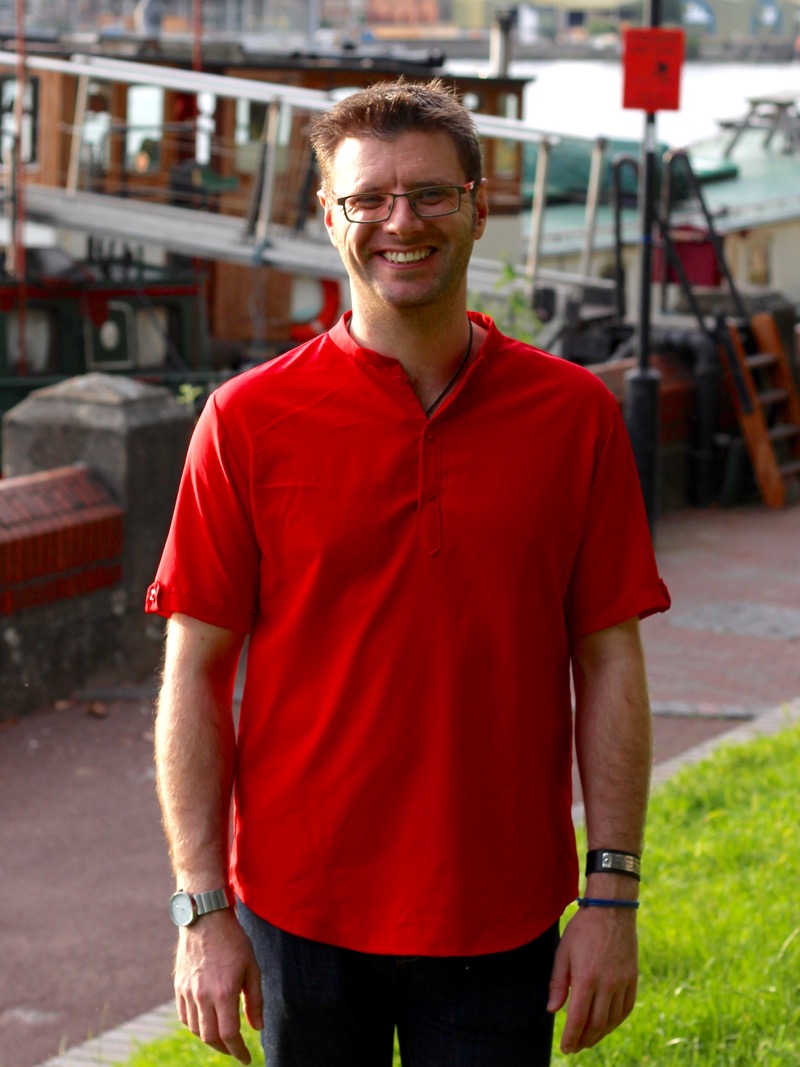 While my own wardrobe may be 99% own-sewn, I'm only one woman and I like to concentrate my sewing for James into items he can't regularly find in shops. Often this means loud and garish shirts in unusual prints (just wait til 4th of July…), but occasionally it's for practical reasons. In this case, he has two Dakine shirts that are made from some sort of thin, technical woven that dries really quickly and resists wrinkling. So he got just a wee bit excited when he saw Fabric.com was stocking something that looked really similar. They called it "workwear fabric" (it's no longer available) – a thin, 100% polyester woven that resists wrinkling and dries quickly – perfect for him to wear to cycle into work without looking like a sweaty mess all day.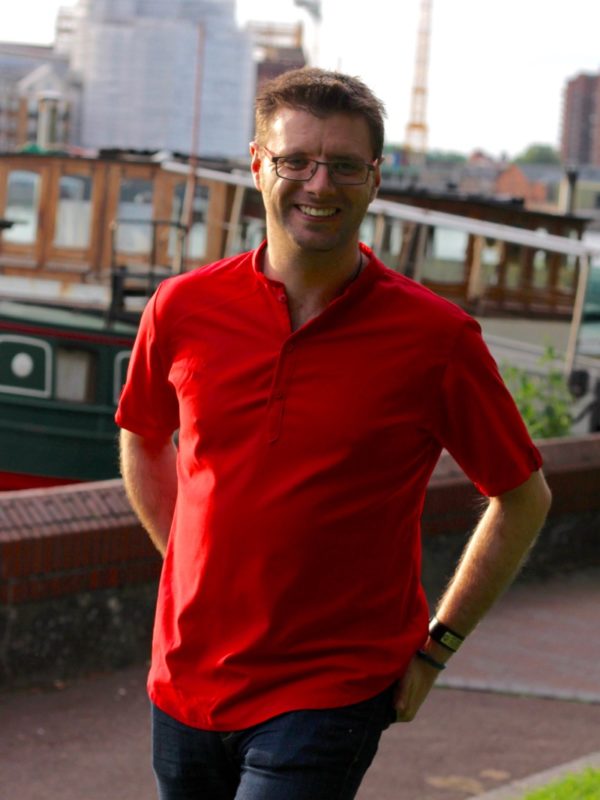 If you've sewn with wrinkle-resistant fabrics before, you know they can sometimes be a pain as they also resist pressing, but this one wasn't too bad (I've certainly sewn with worse). It made for an interesting placket and collar experience though!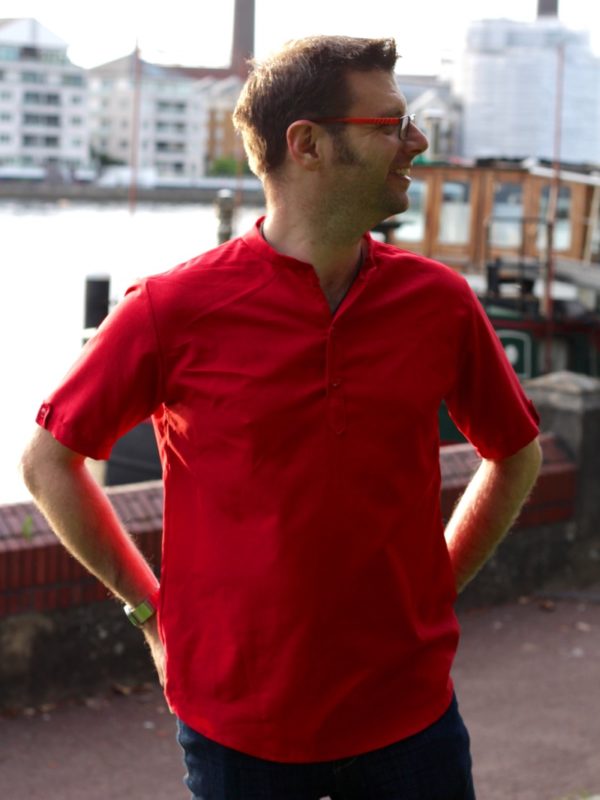 The "pattern" is traced from a RTW Muji shirt that I've made him twice before, first in green linen and then again in black and charcoal Jean Paul Gaultier flannel. He really loves the style and fit and wears both frequently, so he requested the same pattern again.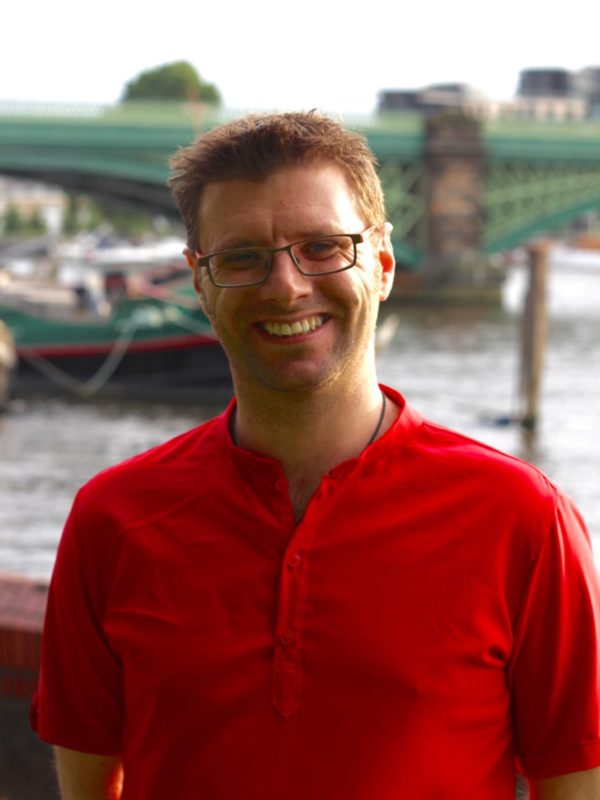 The neck placket is one I made using David Page Coffin's shirt cuff template in his fantastic Shirtmaking book. Obviously the ones for shirt cuffs are a bit too small, so I scanned the template from the book, traced over it in Illustrator, scaled it up, and now just print it off as I need it. And this time around I managed to make the opening on the correct side this time, too (it always seems so arbitrary to me!).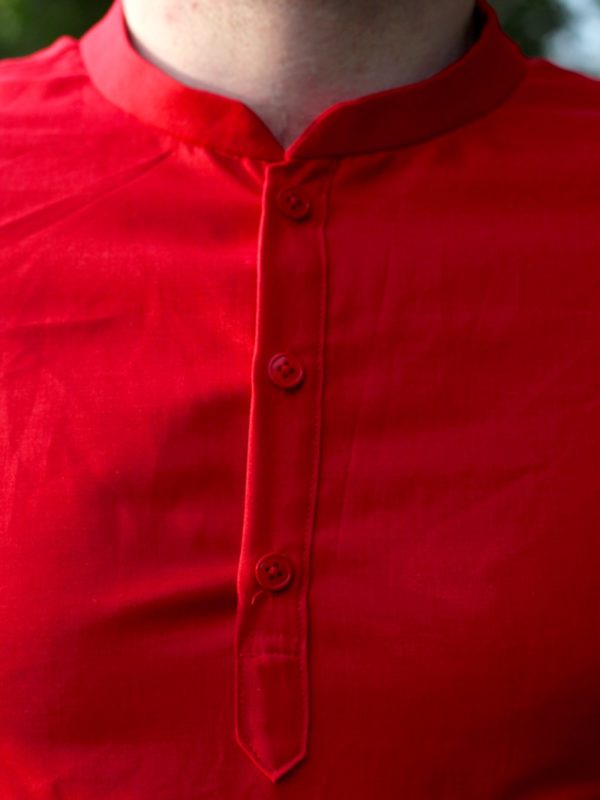 The little red buttons were bought at a Mennonite fabric store near Lewisburg, PA, while we were visiting friends in America in April, and I added a little buttoned sleeve tab again as an extra detail, too.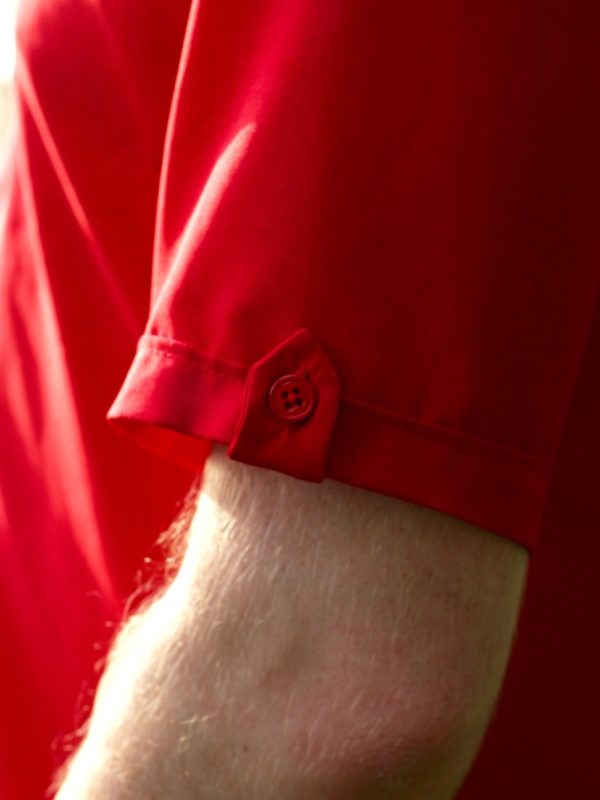 The back yoke was finished cleanly (burrito-style), and all the seams were made with French seams – I offered to topstitch these down to be more like flat-felled seams, but we both thought it looked nicer without the extra topstitching.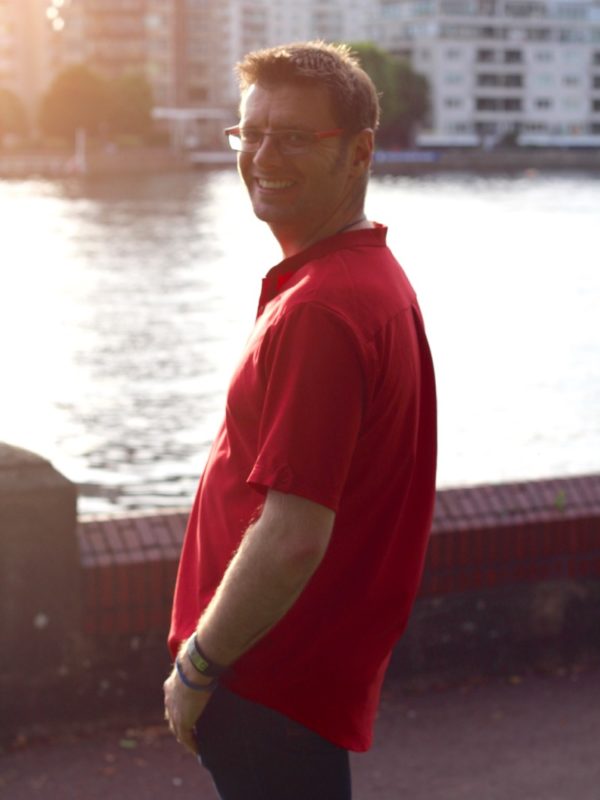 And I think you'll see at least one more of these in the future as he also bought this same fabric in the grey and teal colourways, too!