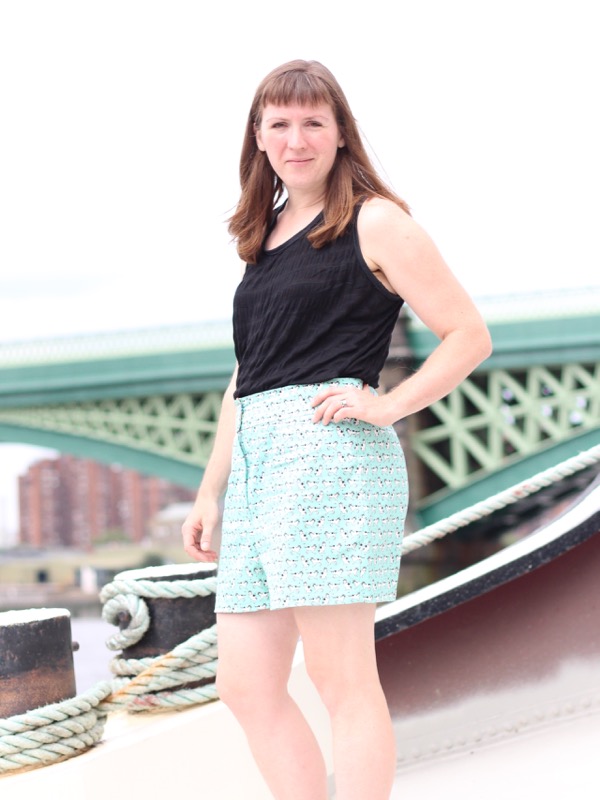 If you follow me on social networks, you already know that I booked a staycation from my office job last week to work on some new pattern ideas that have been rolling around my head for the past few months. These shorts (and another shirt I'll share shortly, too) were made in and around the pattern prototype sewing as a dedicated effort to get some "Fun Sewing" into my week, too. For ten days I pretty much put my head down in my sewing cave and did a continuous development cycle of drafting, prototyping, tweaking, prototyping, etc, and I'm pleased to report that my week was hugely successful! I've got four new patterns at the grading stage now, to be released over the next six months. Hooray!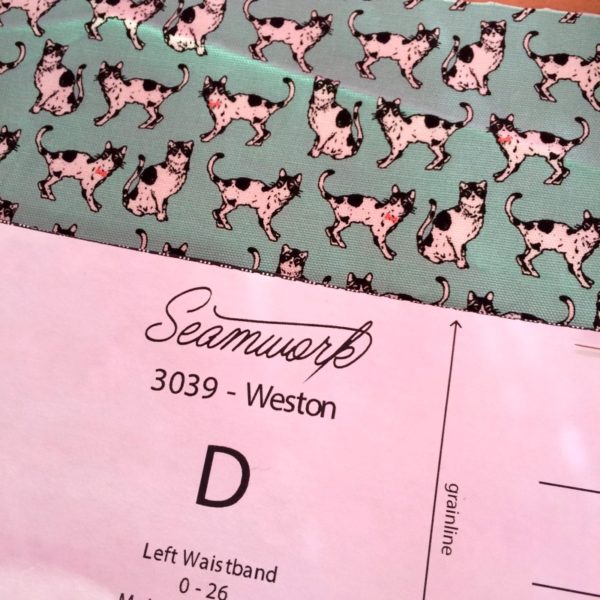 But onto the shorts – I made these using the Weston Shorts pattern which came free with my Seamwork magazine subscription. If you fancy subscribing using my affiliate link, you'll get the first month for $3 USD (half price) with two pattern credits, meaning you can choose to download this pattern and another from their back catalogue as well for your $3 (and no contract or anything). Which is a really good deal if you ask me!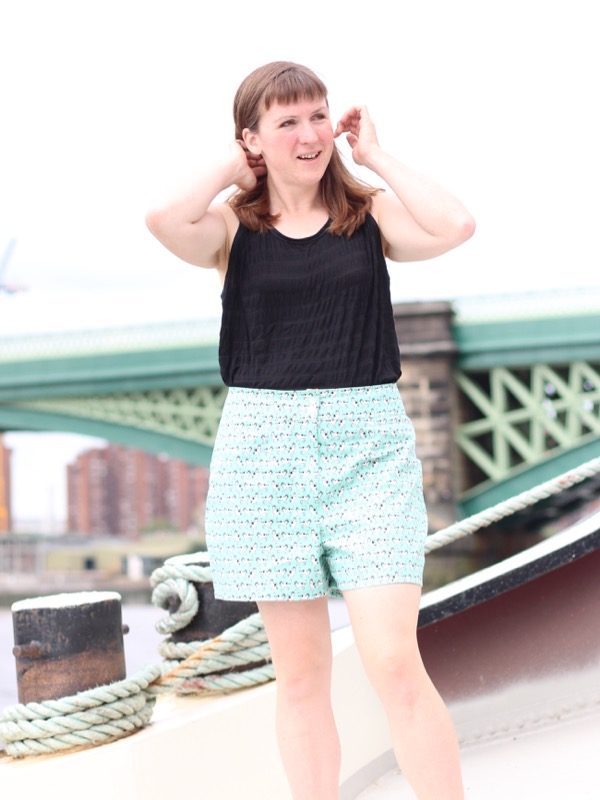 How cool is this cat fabric though?? It's leftover from the wearable muslin of my cycling-specific jeans draft I made a few months ago and I had just barely enough left for these. My friend bought this cat-themed twill for me (with a whole heap of others!) from Tomato in Nippori Fabric Town when he was in Tokyo in January. Between the jeans muslin and these shorts, though, there are only the smallest of scraps left!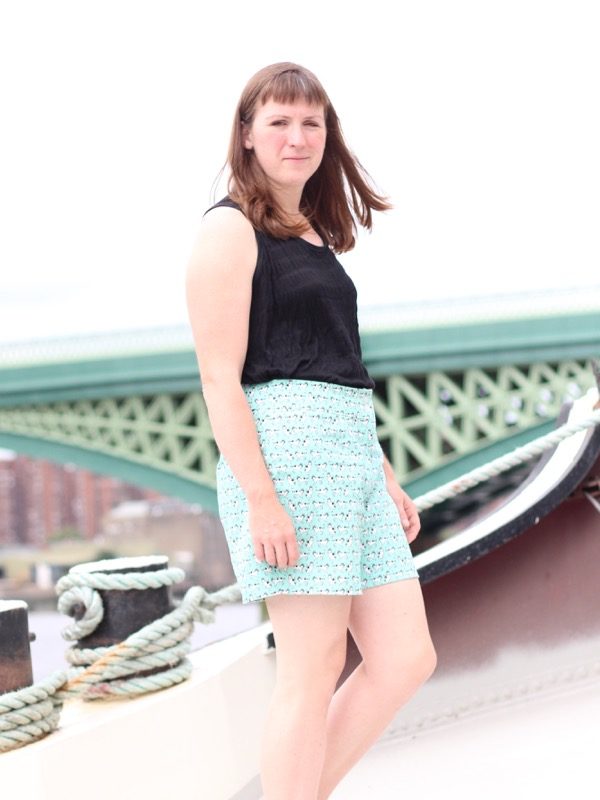 I didn't have enough fabric for the inner waistband and fly shield, so I made these out of some "sushi party" themed quilting cotton by Robert Kauffman that was knocking around my scraps stash. I like that both of these fabrics have a Japanese connection!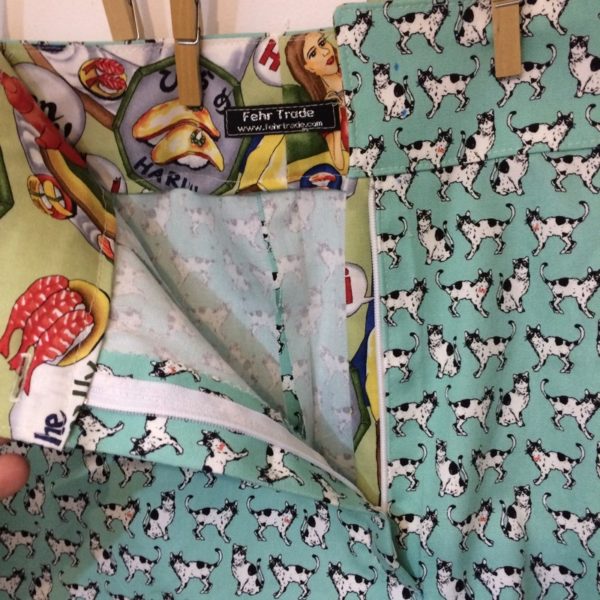 Sizing – my measurements put me squarely between sizes 12 and 14, and I figured that it's always better to have shorts a bit big than too small, and I was far too lazy to do a muslin on these so I cut out a 14 and just winged it. The end result is that these are way too big – when the waistband is up at my natural waist (as it's intended), I can fit my entire fist in the waistband. But luckily they still look okay when worn with the waistband slung low on the hips, though it means they're longer in length and (of course) the crotch is lower, too). If I make these again I'll definitely size down – to a 12 or possibly even a size 10. To be honest, I'm still figuring out my Seamwork size – my Akita blouse was enormous, but my Almada robe, bikini and Aires leggings were pretty true to size so I'm never sure whether to size down or go with my measurements until I sew it up.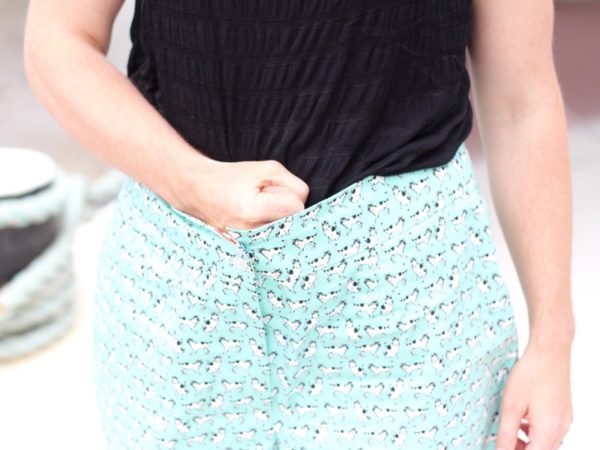 All the Seamwork patterns are designed to be quick sews in under 3 hours, so I'm guessing that's why these don't have pockets or fly shield (I added the latter so the zipper isn't against my underwear). But seriously, not having ANY pockets on a pair of shorts just feels really, really weird. Personally, I'd rather have some slightly more time consuming patterns from the outset rather than having to draft some front pockets onto these myself, but I get why they do it.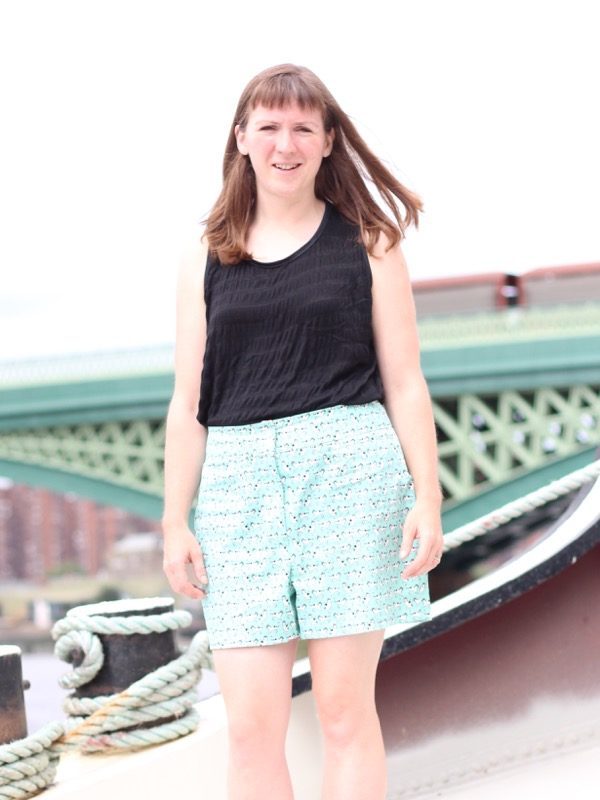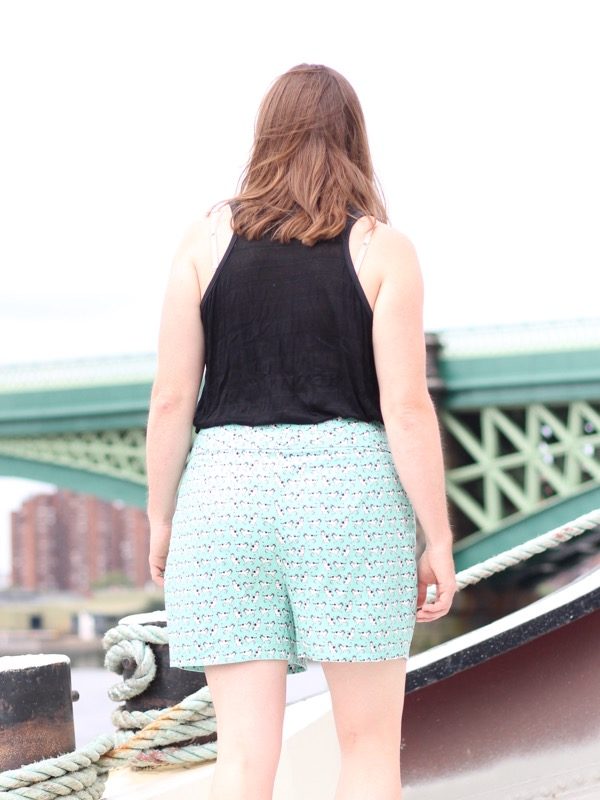 Really, these were a wearable test before I cut into some leftover denim I've got in my stash, and I'm glad I did this pair first. When I make these again, I'll a) go down a size or two and b) add pockets.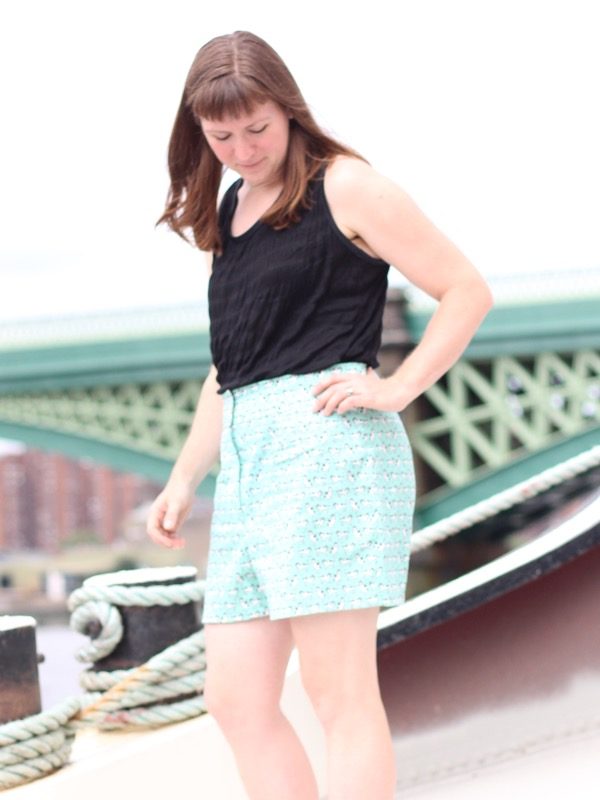 If you're on Instagram and also fancy sewing some shorts for yourself, coincidentally this week is Shorts on the Line week and you could win some prizes for your makes, too.