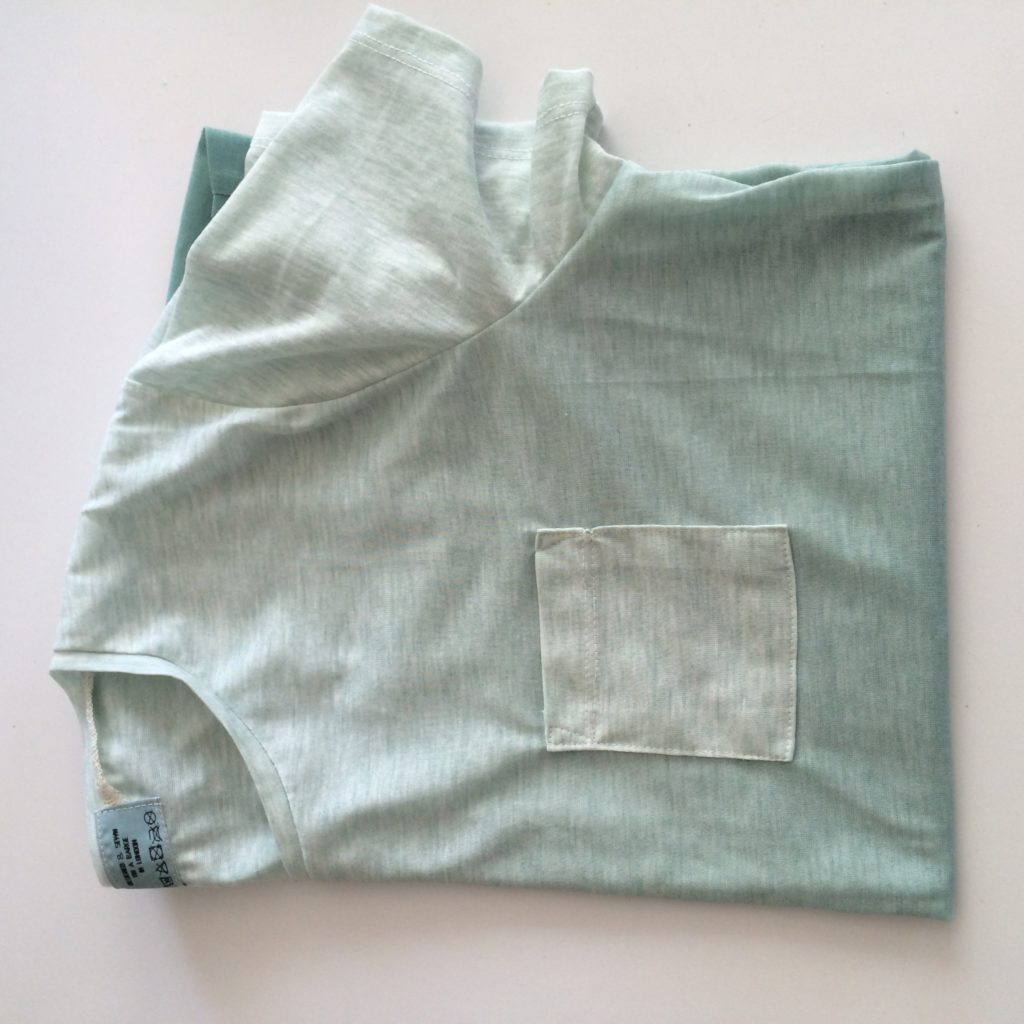 I only bought this fabric from Abakhan Liverpool only two weekends ago but I've already sewn it up and worn it already!
As you'll recall, I was pretty restrained upstairs at my first Abakhan experience, but then I went down into the bargain basement, and saw this ombré teeshirting! Even then, I could see it was quite thin with very little stretch but I loved it too much to let it go! I paid about a fiver for the length (about 1.5-2m?), and there's probably enough left for a second tee, too, to be honest. So this is quite the bargain make!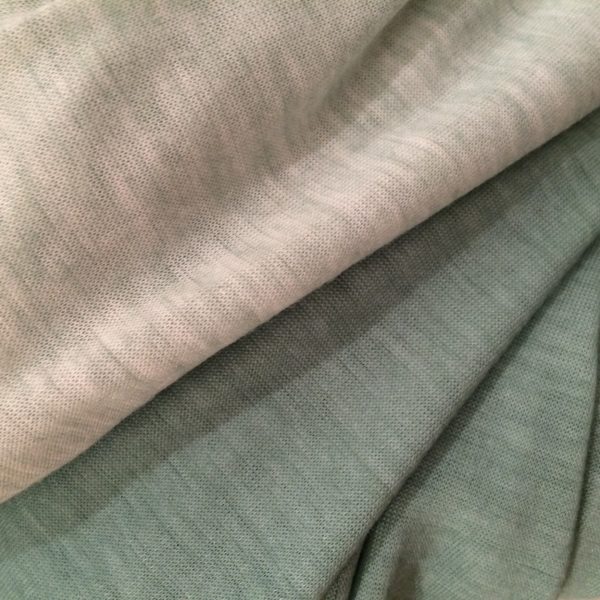 I cut the pieces out at the same time as my muslin for Vogue 1440 (as a nice reward, really, since I find muslins to be a chore). I had to pay attention to the placement so the elements in the top of the shirt (like the neckband, pocket, and sleeves) were from the pale end of the gradient, and the hem of the body was as dark as possible. I was lucky that the gradient was printed along the fabric with about 2.5 repeats in the yardage I bought. This means I could still cut the tee in the traditional way rather than having to lay it cross-wise as if it was a border print, for instance.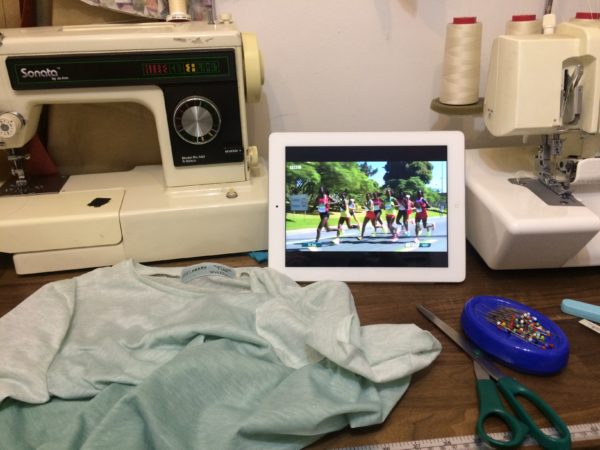 I sewed this up while watching the Olympic women's marathon! Top Sunday!!
James has a RTW ombré teeshirt with a contrast pocket, and I wanted to do something similar here, so I cut the small pocket out from the palest part to get a slight contrast at the chest.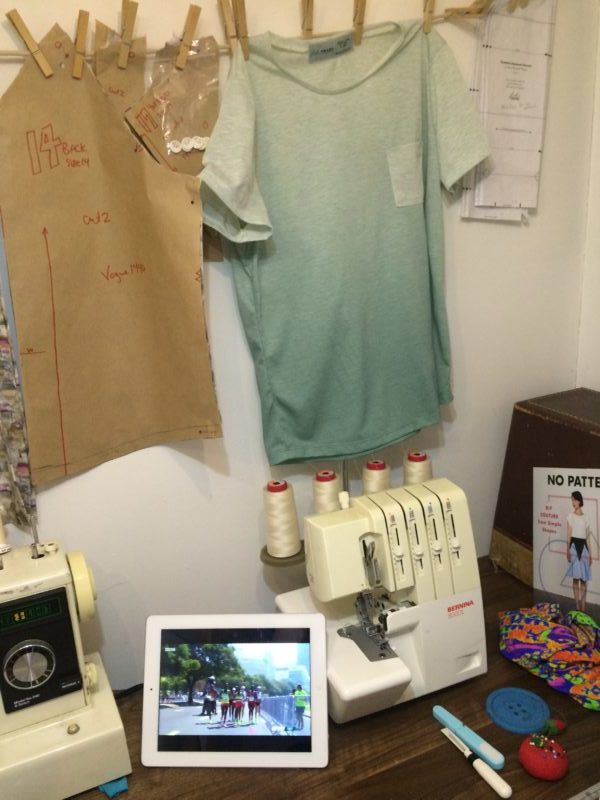 Finished well before the winner crossed the line!
This isn't challenging, there's nothing crazy or ground-breaking about it – it's just a really quick, fun make. The pattern is my basic, go-to teeshirt block I've used a million times, so it was something I could make on a Sunday morning.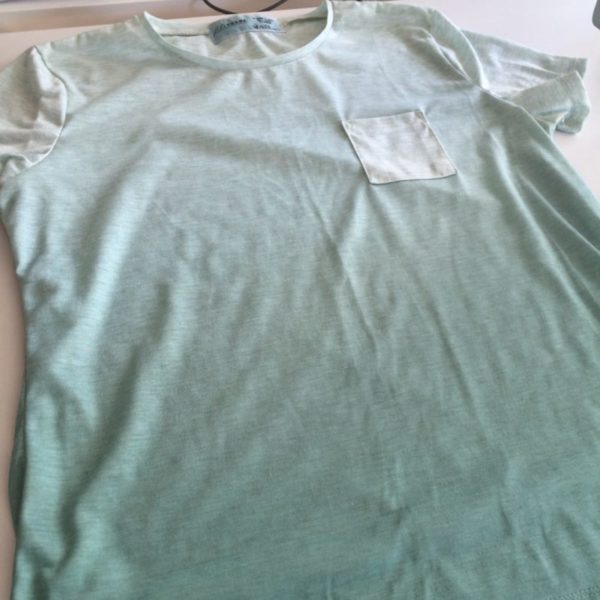 And I wore it to work the very next day! Excuse the obligatory "office loo selfie", ha!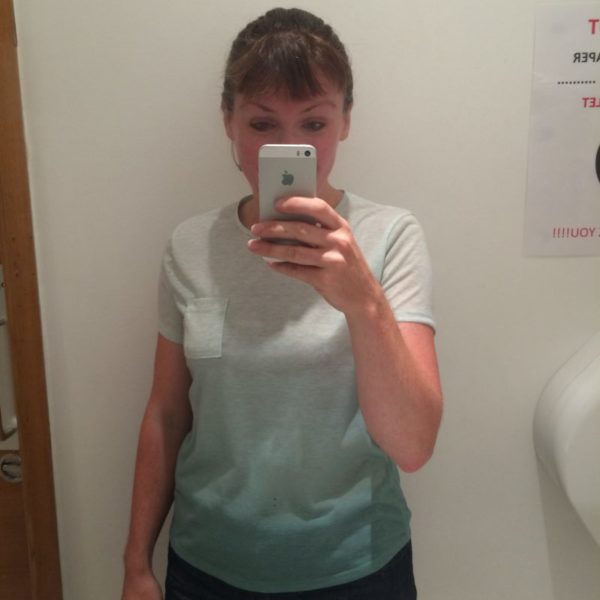 I got so many compliments on it at work (and on Instagram!) yesterday, and I even kept it on as I cycled out at lunchtime to do some errands, too. I might combine it with a future trouser make so you can see it in a proper photoshoot, but for now, these phone snaps will have to suffice…
Coming up next: the aforementioned DKNY Vogue 1440 top, which I'll be finishing off at the Sewing Weekender in Cambridge this weekend!