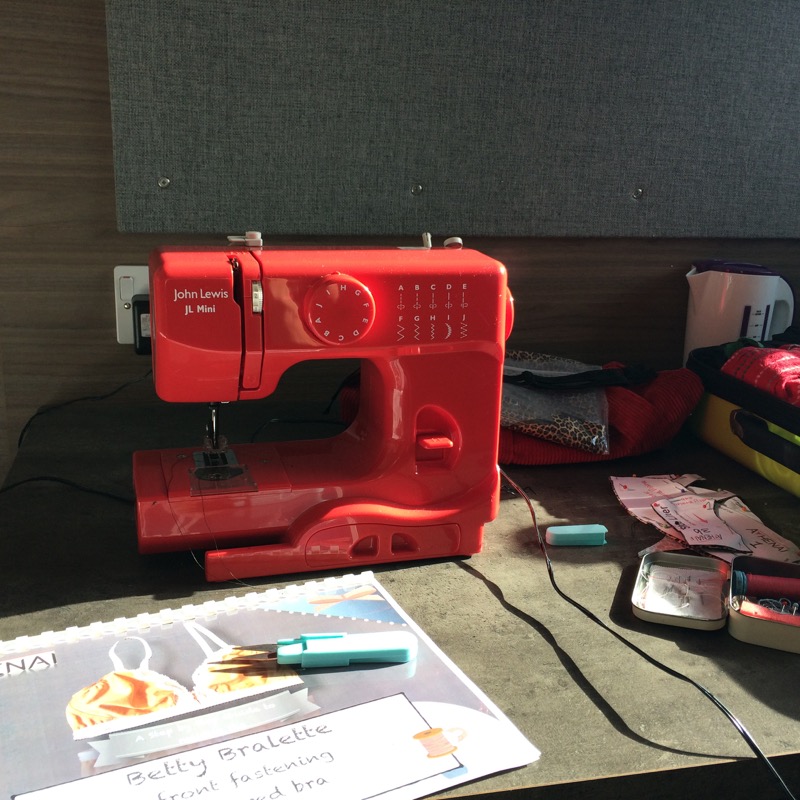 If you follow me on Instagram, this might already sound like old news, but since I was up in Liverpool last weekend for the British Transplant Games, I took the opportunity to add a little sewing time into my athletics competition weekend (of course!!)!
I opted to stay in the University of Liverpool residence halls for the weekend (mostly since it was cheaper than a hotel, guaranteed me decent wifi and an en suite as well as official Game transportation!), so I decided to bring along my JL Mini travel-sized sewing machine for a bit of relaxation on Friday and Saturday. I still tend to get a bit of pre-race nerves for these shorter competitions, and I knew that a bit of sewing would help me to focus on something other than the races.

The trophy is a travelling one for the fastest female Mini Marathon winner, which I got to retain again this year and bring home.
I brought along a bra kit I'm helping to test, which was ideal for travel sewing since the pieces are all small enough to fit in a little bag and it only requires the use of a regular sewing machine (as opposed to my overlocker/serger or coverstitch). I didn't quite get it finished in the weekend, but that might be partially down to my being distracted by reading Daphne du Maurier's "Rebecca" for the first time(!) and also a little side trip on Saturday morning…
… to Abakhan Liverpool! Being a southerner, I'd heard rumours of the delights of this Northern fabric store chain, but I'd never visited one until now!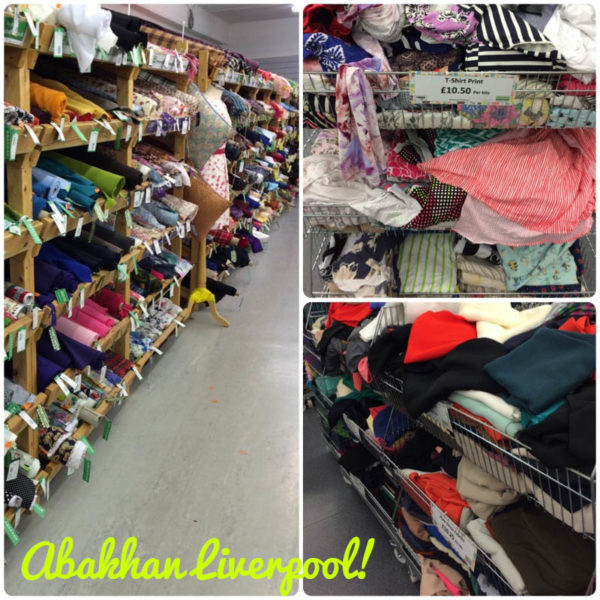 I stayed restrained upstairs, only buying some herringbone wool suiting (so soft!) and some scuba to make a specific dress from the new DIY Couture book "No Patterns Needed", but then I went downstairs and saw the jerseys per kilogram.
omg.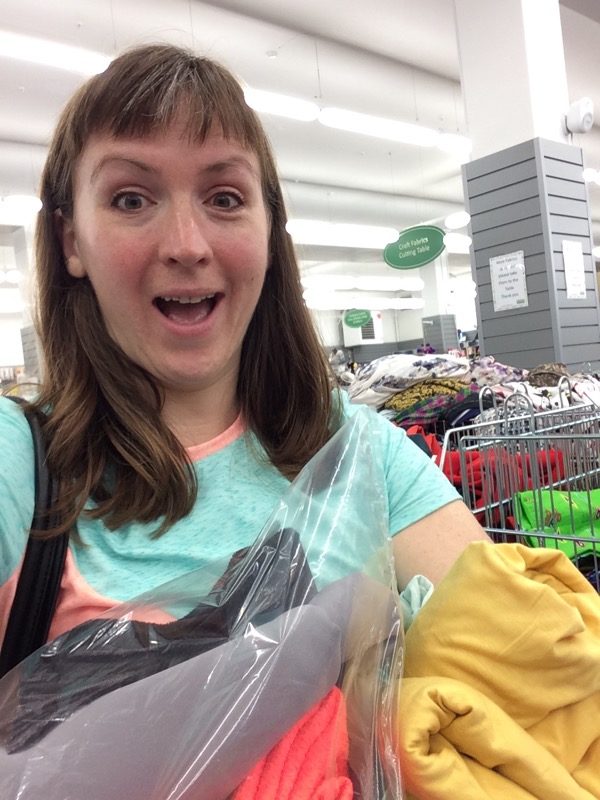 I may have been overstimulated. Someone hand me a cup of tea.
What I ended up with: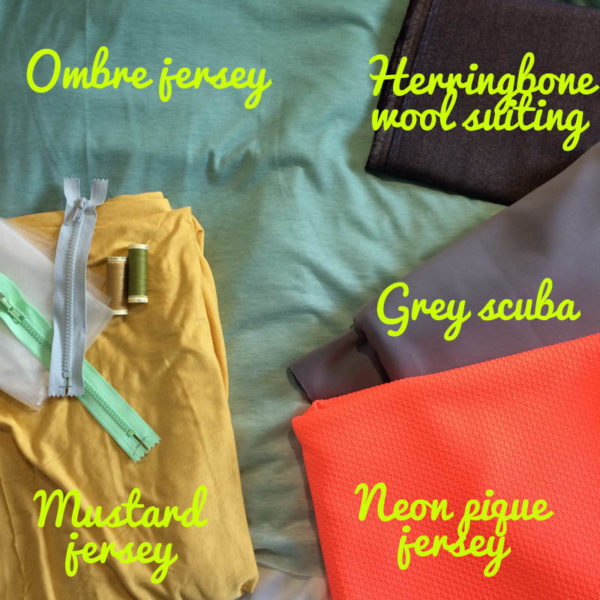 The aforementioned herringbone wool, grey scuba, and neon orange poly from upstsairs, plus an ombré jersey (destined to become a teeshirt) and some super soft mustard jersey downstairs. And since they've got a decent haberdashery section upstairs, I grabbed some Gutermann threads that were on my list, some nice chunky zips in unusual colours, and some washaway stabiliser for a particularly flimsy burnout jersey that was giving my coverstitch troubles.
But most impressive was my ability to cram all of my purchases, plus my trophy, three sets of sneakers and two sets of competition gear and a team tracksuit all into my carry-on sized suitcase. I think I deserve a medal for that!
I'll have a review of the full weekend's competition up on my RiverRunner.co.uk site soon Edit: it's up now!, but the short version is 4 golds and 2 silvers! And big apologies to anyone who had trouble accessing this site or sending me emails over the past few days – the hosting issues should be resolved now, and I should have all the emails sent over the interim, even if you got a bounce notice.