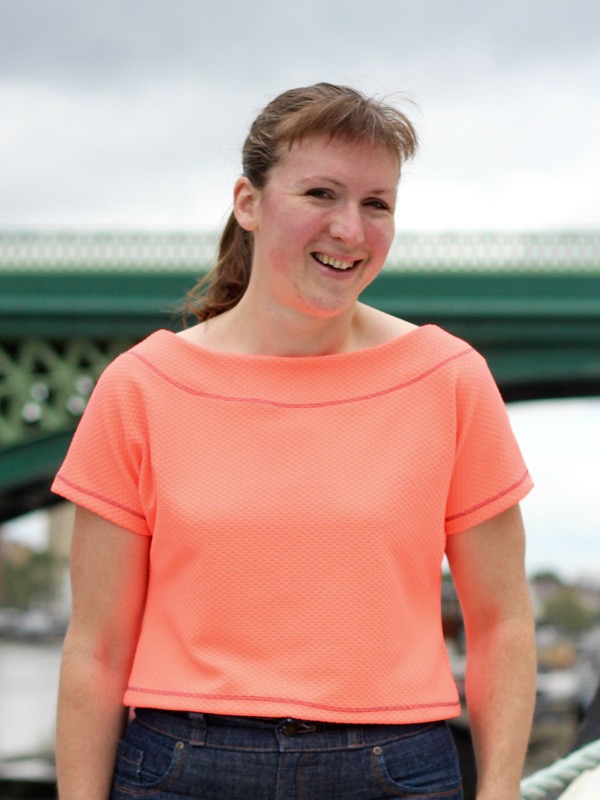 As you heard earlier this week, I bought this eye-wateringly n-e-o-n peach, 100% polyester pique jersey at Abakhan in Liverpool to pair with some grey scuba to make the Triple Triangle Dress from the new No Patterns Needed book.
But I really only used the pique jersey in strips to bind the armholes, neckline, and waist, so there was quite a bit leftover. Now, I must point out that this pique jersey is craaaaaaazy bright in real life. Like, "it hurts your eyes to look at it for too long" bright. So most women would probably shy away from both wearing it near their face and wearing it in big blocks of colour.
I am not most women.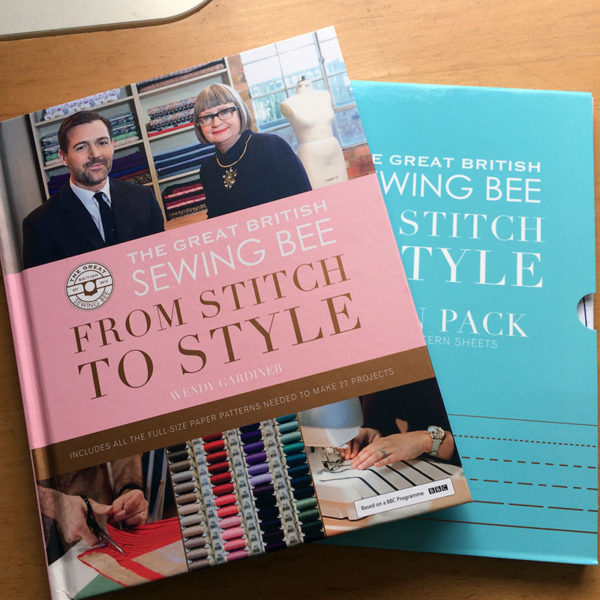 So I took the scant meter of fabric that was left and whipped up the Breton tee pattern from the 4th season GBSB book, From Stitch to Style!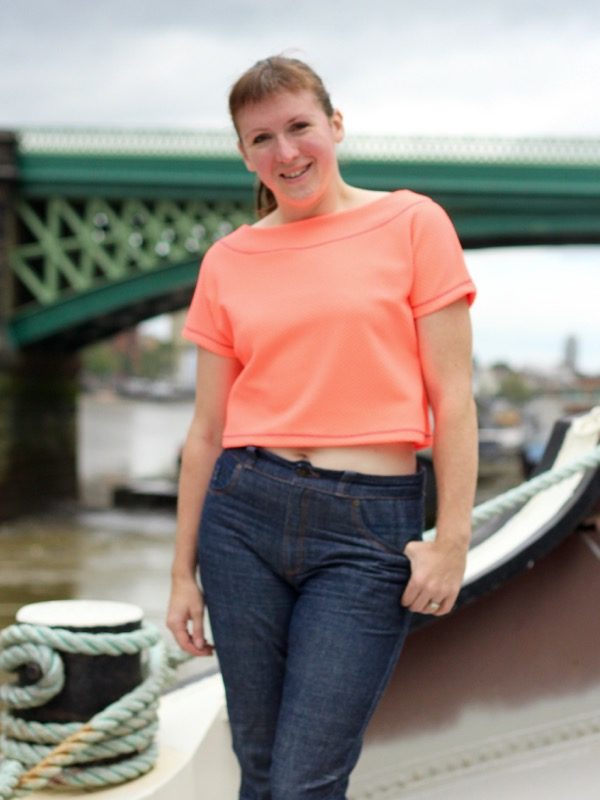 Seen here with my cycling-friendly (self-drafted) jeans, worn all day, hence the wrinkling!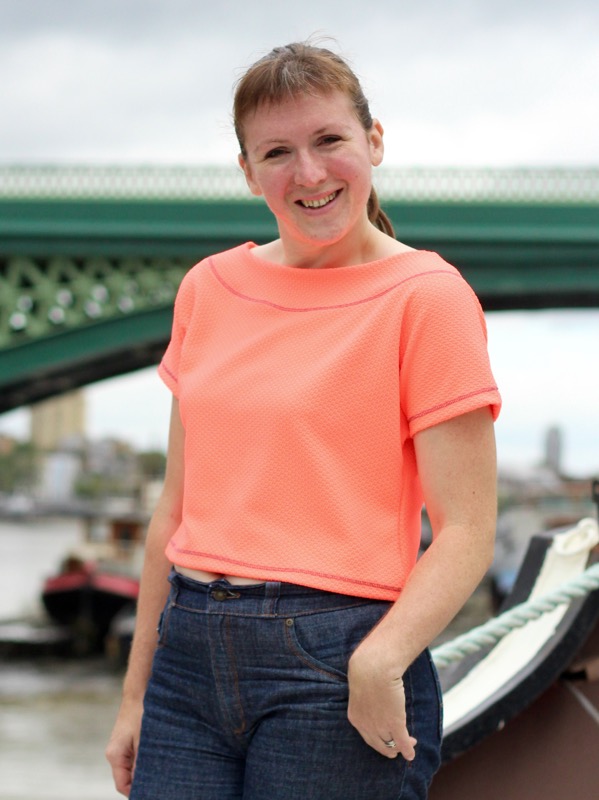 As it turns out, I had just barely enough left over to squeeze out a cropped version of the Breton tee pattern, which ended up being a great (late) summery make! I actually sewed the dress-version sample that appears in the book, and I already have some fabulous navy striped ponte in mind for a long-sleeved version once it cools off, too.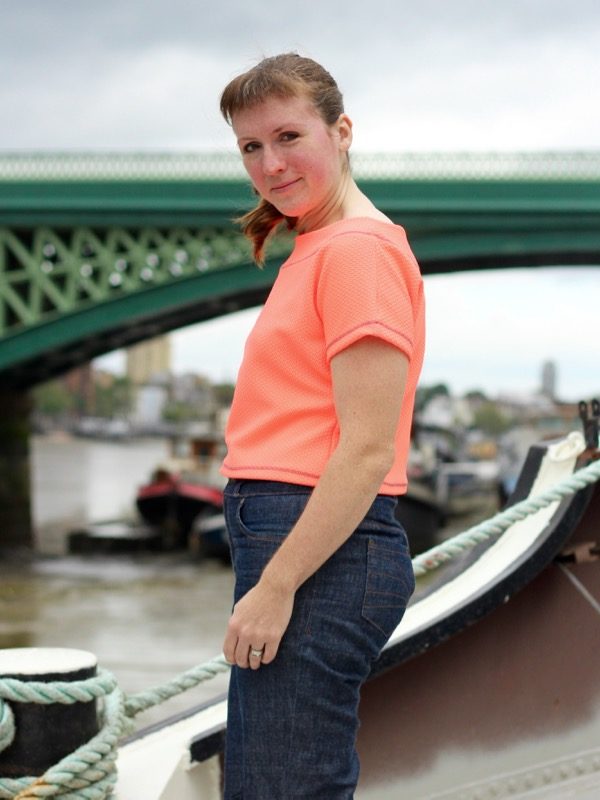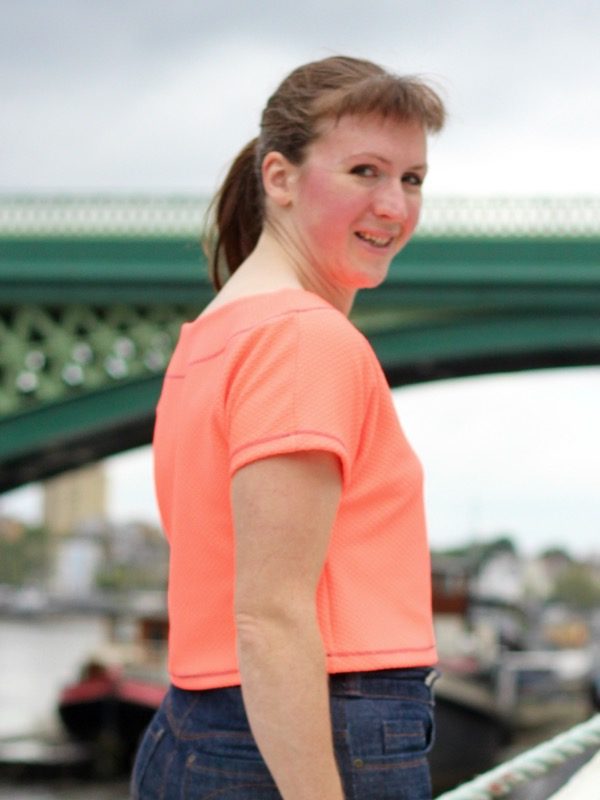 I really liked how the grey and neon peach looked together in my Triple Triangle Dress, so wanted to tie the grey back in to this top, too. So I coverstitched the hems and neck facings from the wrong side to get a faux-flatlock effect (you may remember I did this on some of my Kimono Sweat samples, too!)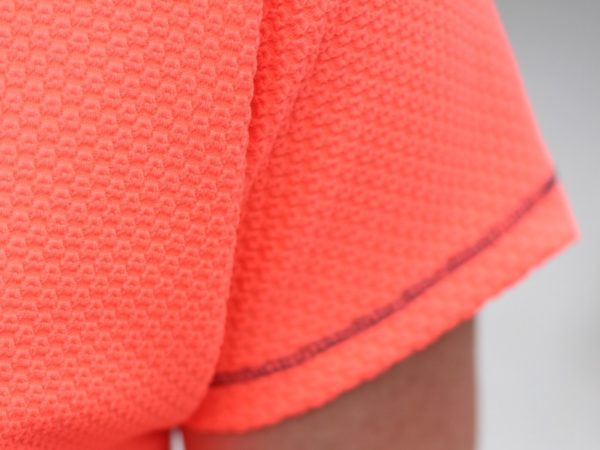 This is shorter than the (red) teeshirt version shown in the book, as I didn't have quite enough fabric in 1 meter as the cut-on sleeves meant I couldn't fit the Front and Back across the width of the fabric. It's a bit of a short, cropped silhouette for me, but it's fun for summer weather and holidays, and I've found it pairs well with jeans if you don't mind flashing some midriff (which I'm learning to do!).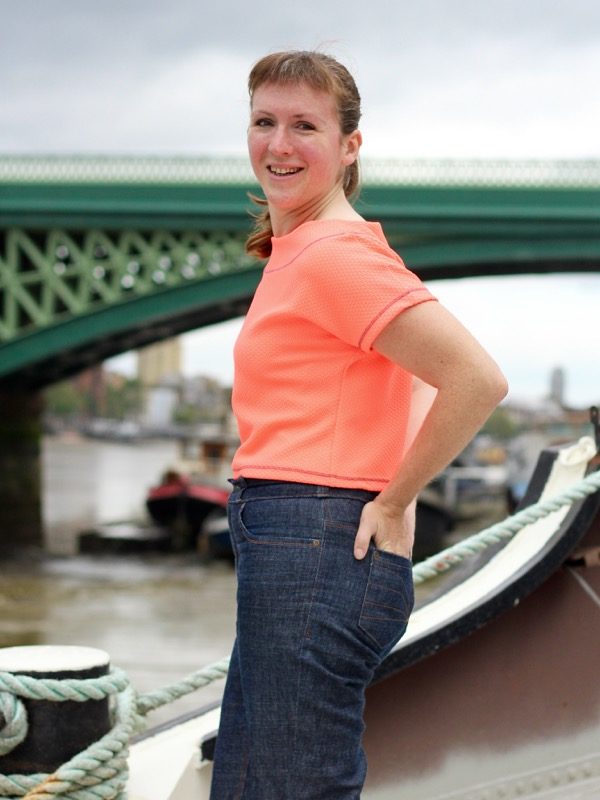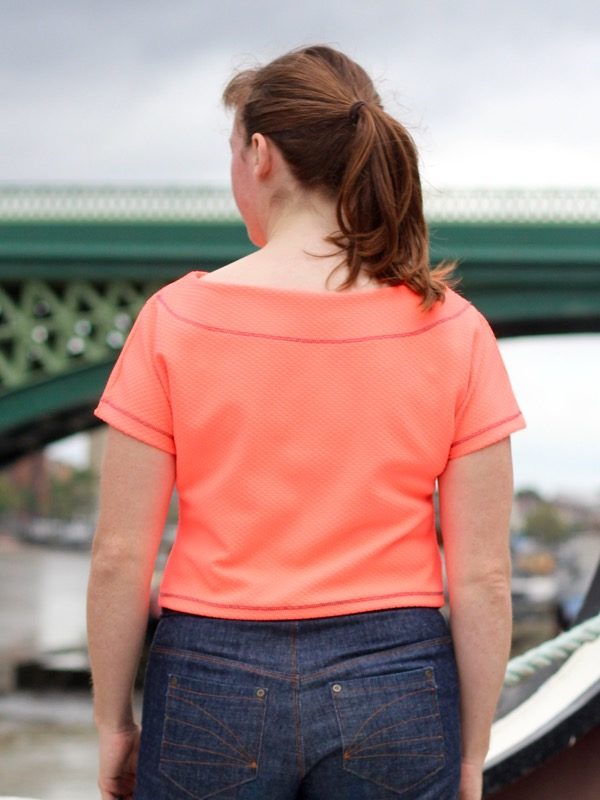 My original thought for this was top that it'd pair best with a high-waisted pencil skirt, and what's the lower half of my Triple Triangle Dress if not exactly that?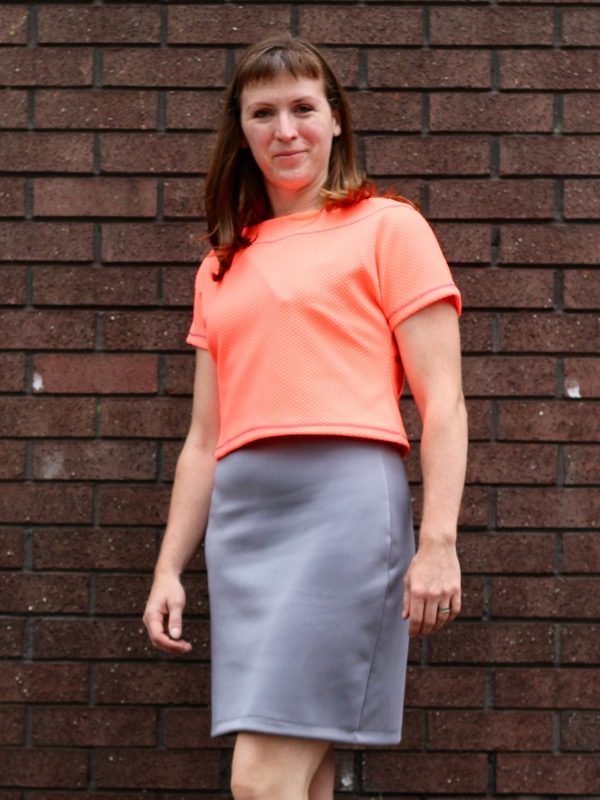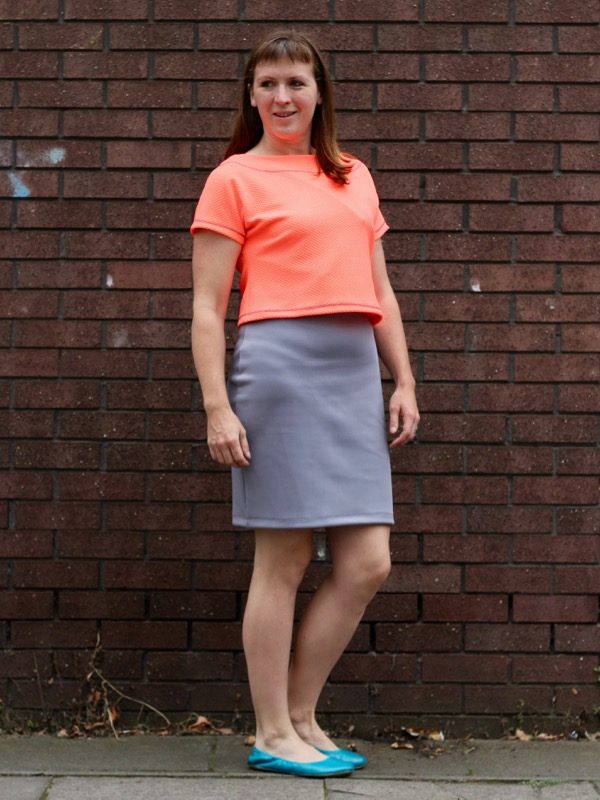 And it pairs so well! I love it when a plan comes together…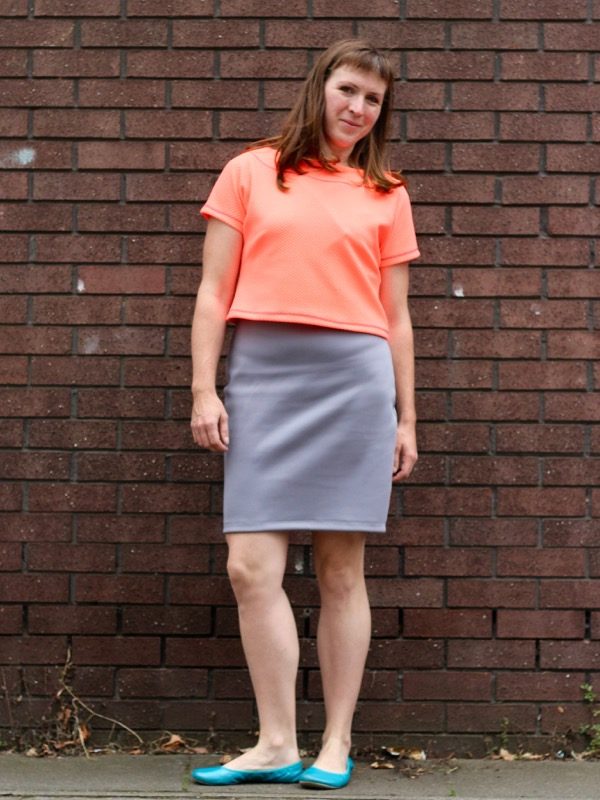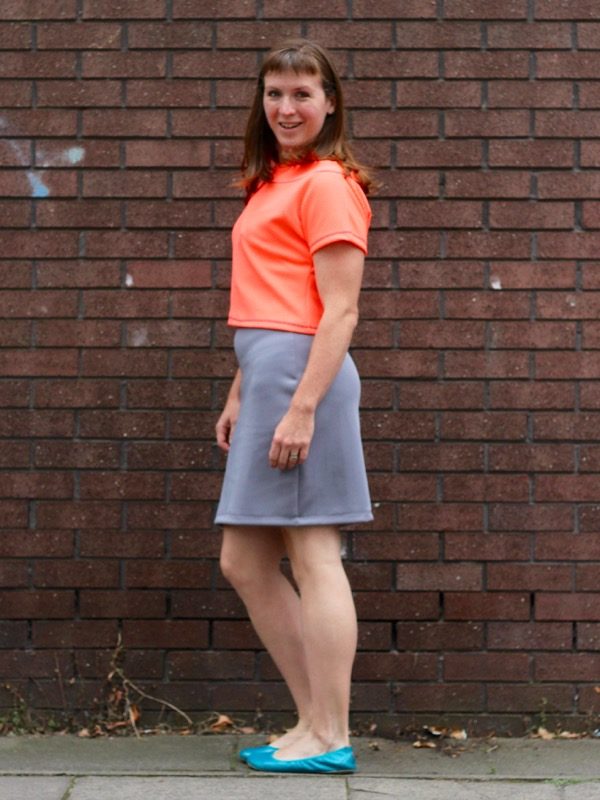 I've actually got a bit of the grey scuba leftover, too, so I'm tempted to make a pair of high-waisted leggings out of it as I've worn my blue pair to death (a bobbly-death!) and I think this top would look great with leggings, too!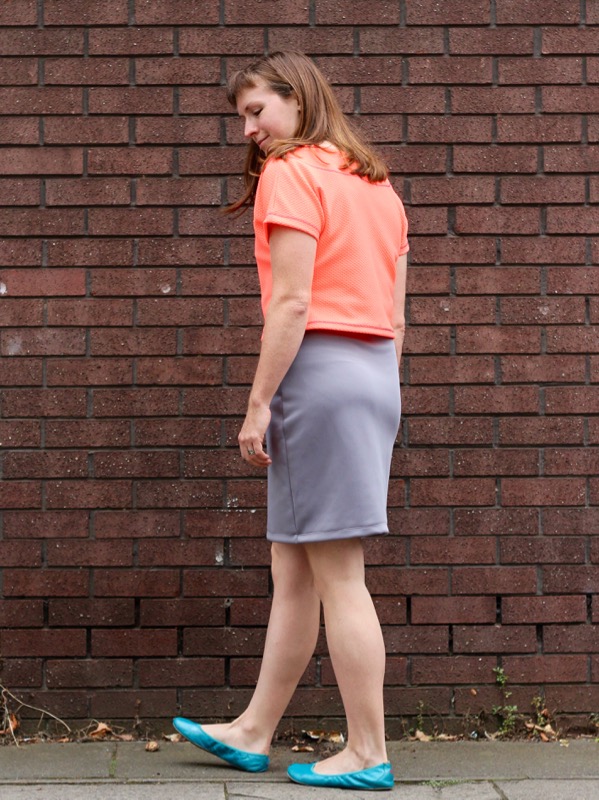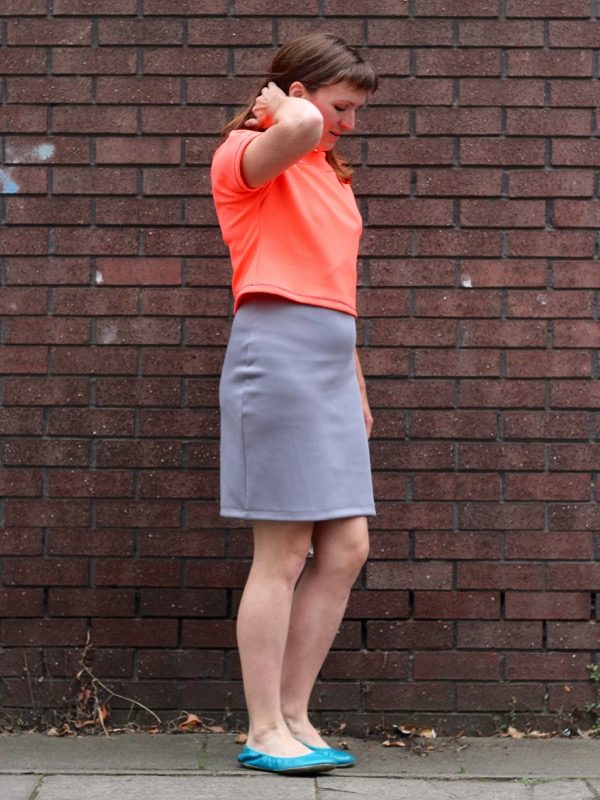 Which look do you prefer – with jeans or over the dress?