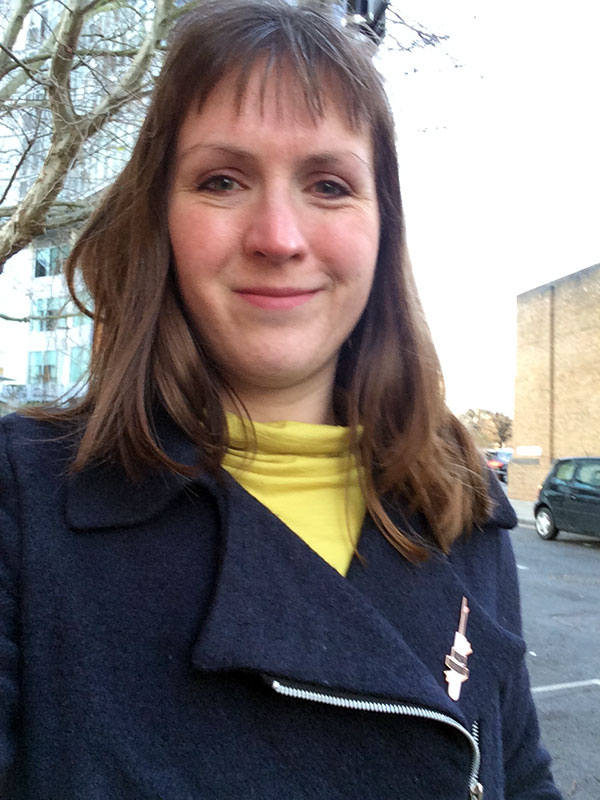 After my success with the test version of that Burda turtleneck (polo neck) pattern in the black and white scribble fabric, I figured I'd just use the same pattern for some of my precious merino jersey. Because seriously, what's better that a super warm, snugly turtleneck in a cheery colour when it's cold and dark outside, eh?
I bought a bunch of merino jersey from The Fabric Store last year, because, frankly, no one has a better choice of colours, and finding a source more local than New Zealand was next to impossible (unless you want beige or black). The bright and cheery "Citrus" colourway spoke to me first, and I love it!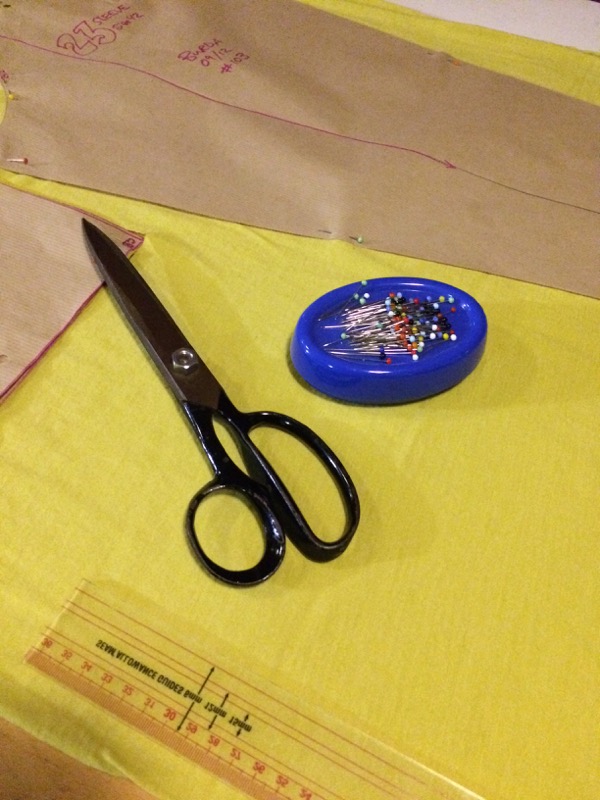 After wearing the monochrome version for a while, I decided that the collar was just too ridiculously big, so my only change for this version was to halve the collar height. Even with just half the drafted height there's plenty enough to fold over!
I also grafted the thumb cuffs from my Tessellate Tee pattern onto the ends of the Burda sleeves, which was just a matter of making sure the cuff width matched the end of the sleeve. Super easy to do, and it's made the jumper like 20% more snugly.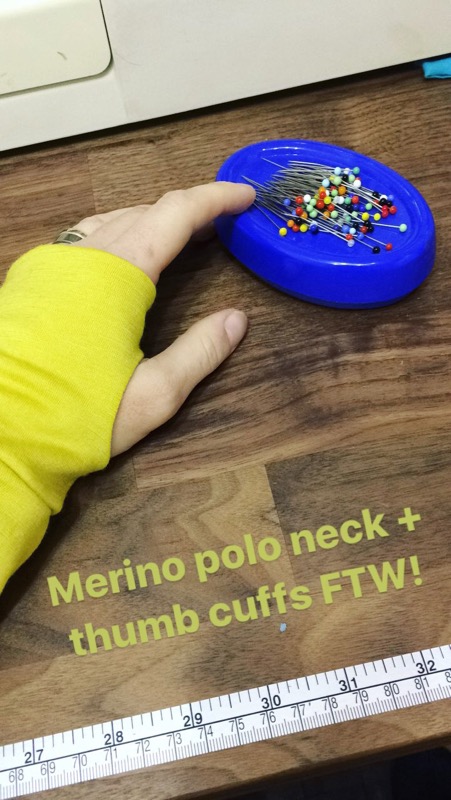 The end result is a top I've been wearing pretty much non-stop since I made it! I think mustard is a great "gateway" yellow but now I am totally into just about every shade there is, and I've found myself reaching for this jumper so many times on cold, dark mornings when I need cheering up. 💛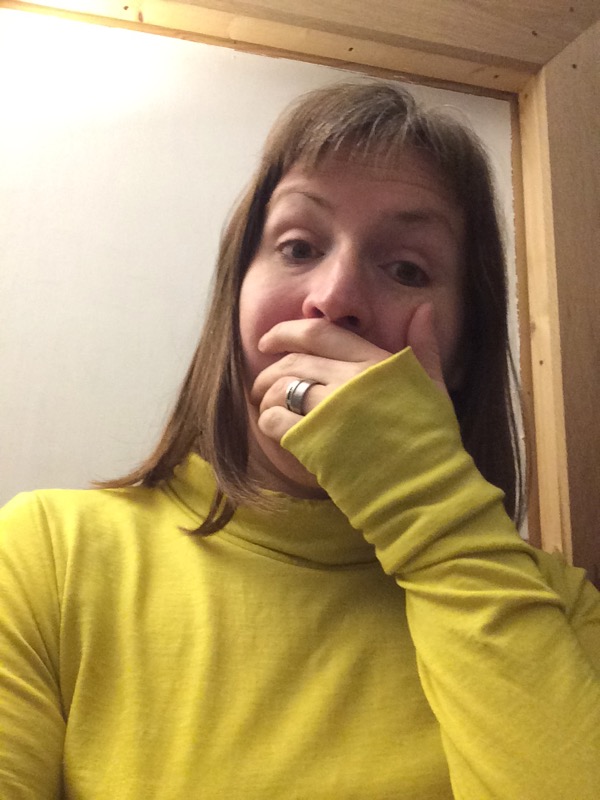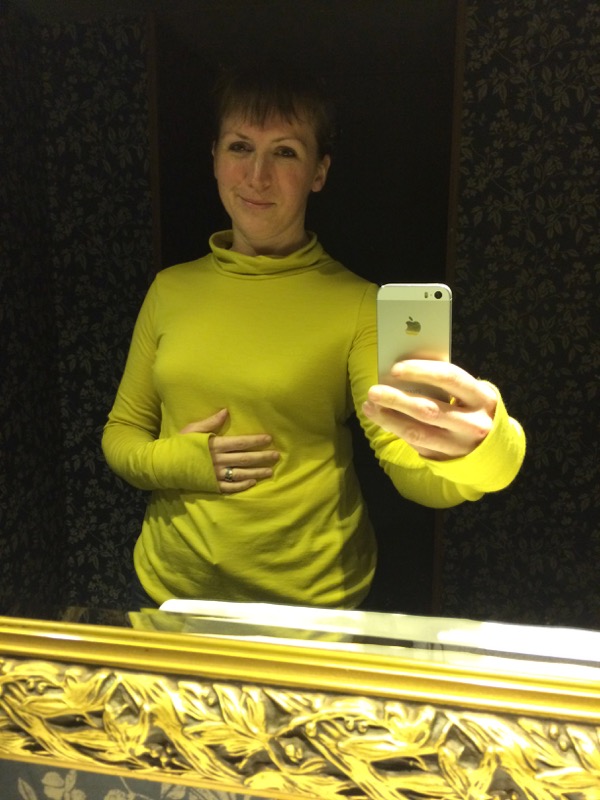 But never quite got around to doing a full photoshoot, so I'm afraid you'll have to make do with selfies! Oh, and the citrus yellow didn't stop there – I made myself a buff from the offcuts and it's been very useful for winter running and as an ear warmer under my cycling helmet!