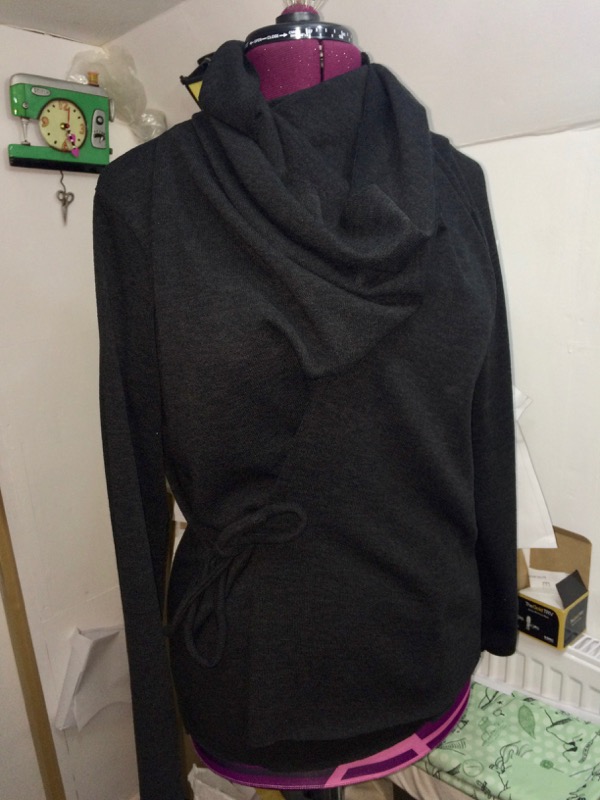 Last week I told you about the Lightspeed Leggings I made for our men at Christmas, but we also had a female friend celebrating Christmas Day with us, too, and I couldn't leave her empty handed! Darci is a very stylish and practical lady, and her own wardrobe consists mainly of black dresses. Apparently it started because she could never find trousers that fit her in shops, so rather than stress about the problem, she just decided to wear dresses instead. And black because it simplifies getting dressed in the mornings!
In case you thought maybe she has some sort of life of leisure of something – Darci cycles everywhere in London. In her dresses! So of course we had the "omg don't they blow up over your face while you ride??" conversation, to which she firmly recommended a little elastic garter with a clip that goes on the hem of your skirt (or a tutorial for making your own here). She says you only need it on one leg, and it stops all the blowback without any risk of exposure! (And here I thought that booty-length Duathlon Shorts were the skirt-loving cycle commuter's best friend!!)
In any case, on to her present – what can you sew a lady who pretty much only wears black dresses, when you don't have her exact measurements? That rules out anything fitted, and at first I thought I'd make her a hat and gloves, but then I had the realisation that pretty much everyone needs layers, and the Elita Designer Top cardigan from StyleArc would be just her style! So a quick trip round Minerva's website turned up this black sweater knit and I was ready to sew!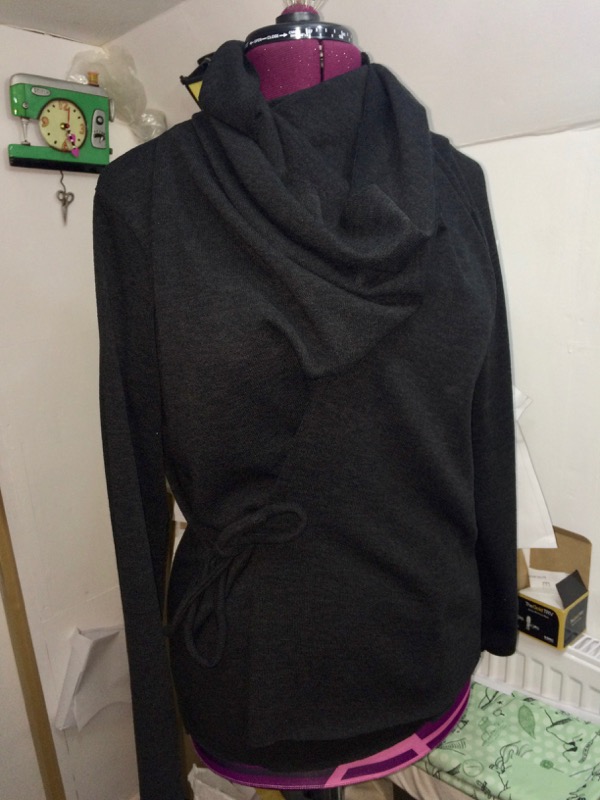 If you recall, I made the Elita cardigan in a mustard wool jersey a while back, and I get compliments every time I wear it, so I figured it'd be a pretty safe bet for a stylish present, too. The wrap closure means the fit is pretty adjustable without any fittings, so it made for a good choice without having her measurements, also.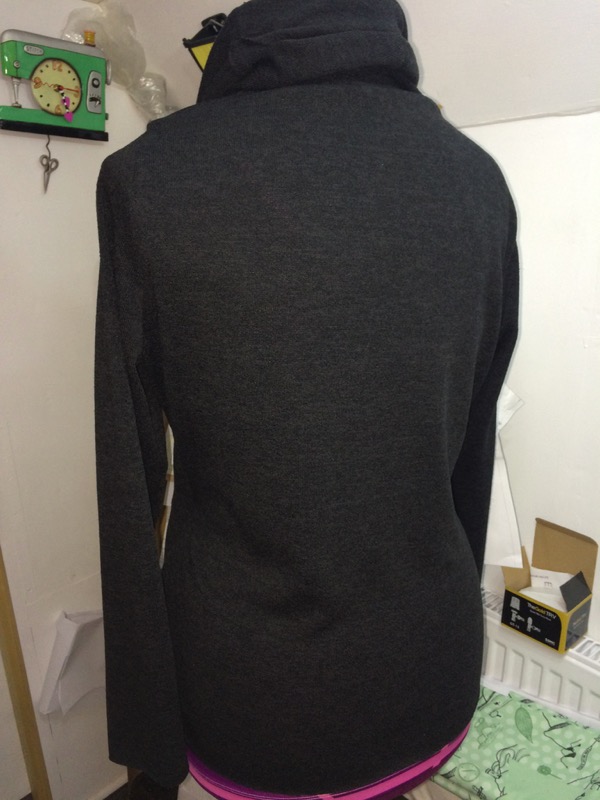 I left the edges raw as intended in the instructions, and my only change was to add an inner tie in addition to the outer one, as I did with my version. Unfortunately the black colour means it's hard to photograph, even after I've bumped up the shadows in post-production!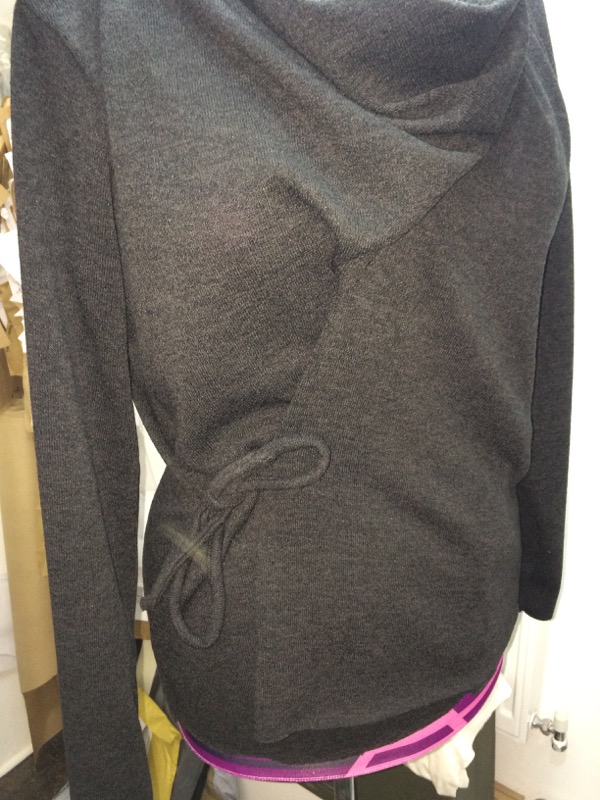 Things were a bit hectic on Christmas Day so I didn't get any photos of her wearing it, unfortunately, but she's said that she's worn it loads and her only question was whether she could wash it (thanks to my machine-washing the fabric, the answer was yes)!
I've still got one more sewn Christmas gift yet to show you, but I'm hoping to convince James to model it as it fits him beautifully!