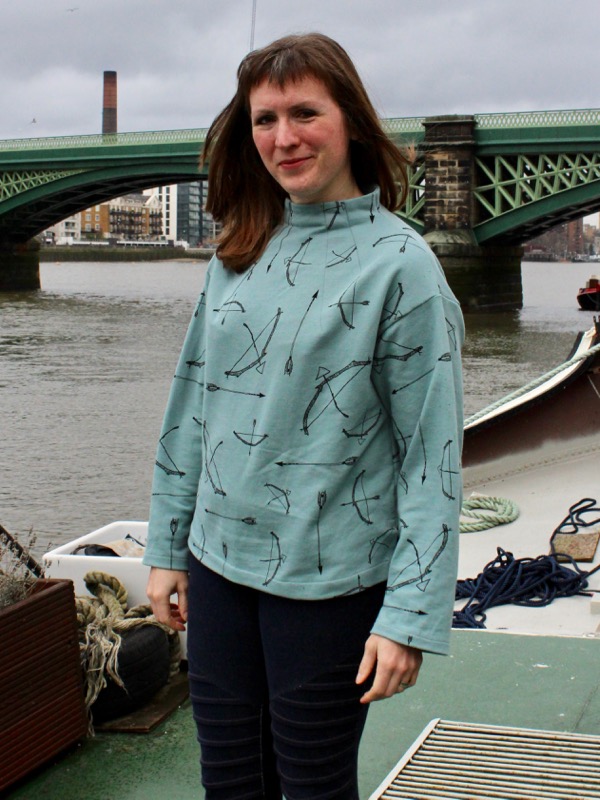 I like to think I'm a savvy shopper. Last year I bought the Named Patterns Harriet lumberjacket during their advent calendar sale and it ended up being one of my favourite makes of the whole year. So when the same advent calendar sale came round again this year, I kept my eyes peeled and pounced when their Talvikki sweater came up with a one-day discount code. I loved the design of the darted, funnel neckline from the first moment it was released, but my To Do list was full at that point so I kept it in the back of my mind instead – and it paid off!
The fabric is a slate blue French terry with drawings of bows & arrows all over it that's been in my stash for over a year. Regular readers will know that I don't normally go for prints, but this one was sparse enough to tickle my fancy! I bought it at Ditto Fabric's Brighton store when I visited with Claire in December 2015 and I was really just waiting for the perfect pattern to come along.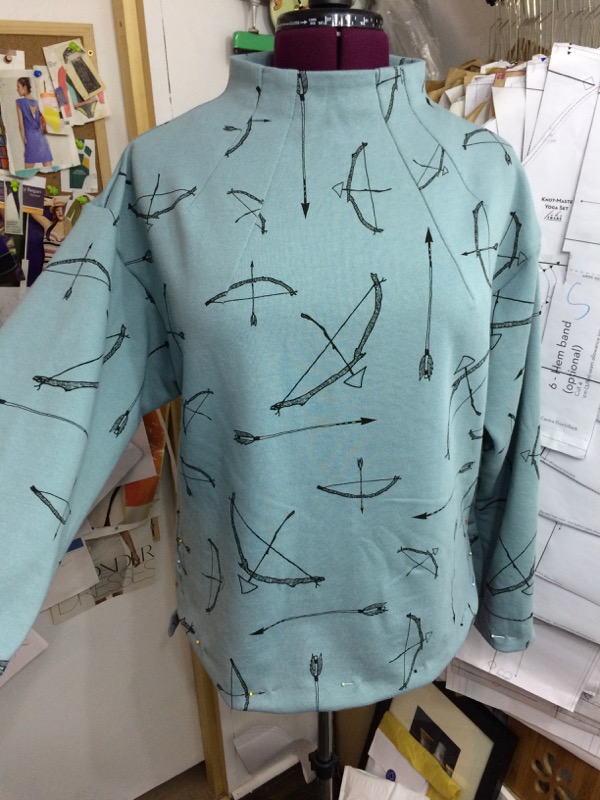 It's not as heavyweight as most sweatshirtings, and only has a little bit of stretch, and frankly, this was the pattern it deserved! As everything I buy from Ditto, this is a really nice quality fabric and I know I will wear the finished sweatshirt to death.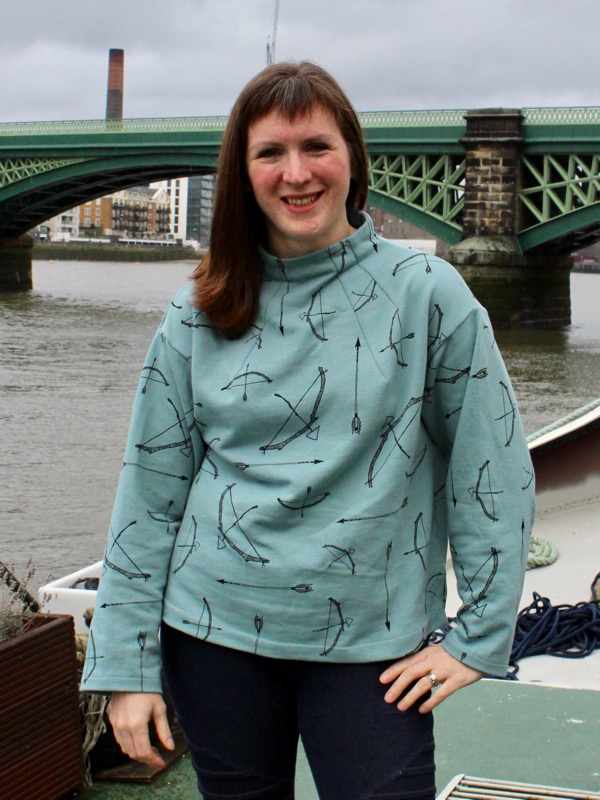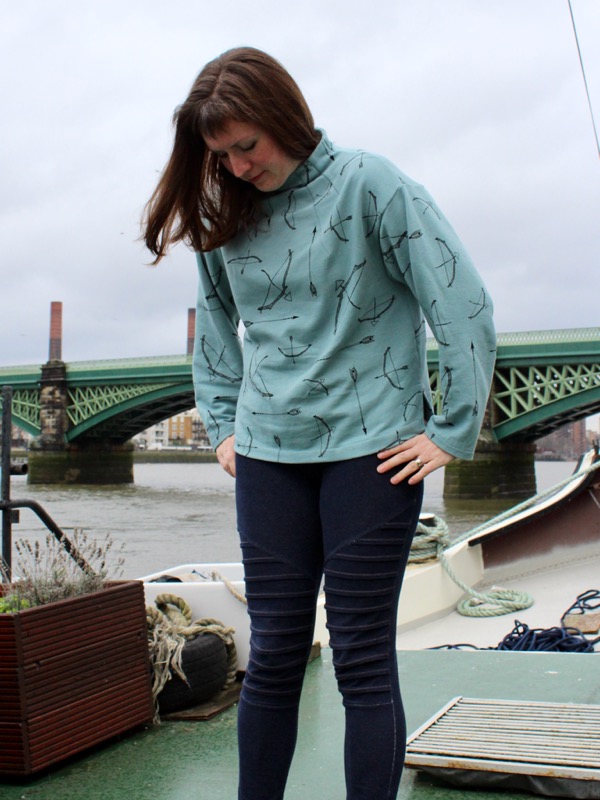 Seen here worn with my self-drafted pleated denim leggings…
But more on the Talvikki pattern – it's oversized, but the neckline is quite small so definitely doublecheck that the neck facing piece can fit over your head before cutting the Front and Back pieces! Mine did, but just barely, and my backup plan was going to be to insert an invisible zip into one of the darts or shoulder seams if it didn't.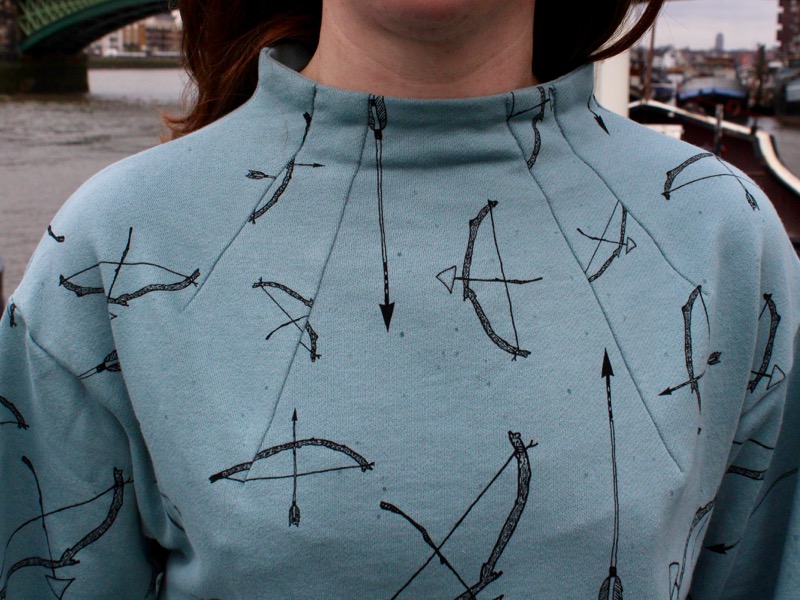 It was starting to drizzle as we took these photos – the fabric isn't speckled! 😂
A few reviews I'd read said that they didn't like the dropped shoulder, extra long sleeves, or oversized fit, but these were all okay for me. One point I did agree with, though, is that the side slits are really high – as marked the top would've been open up to my natural waist! Brrrr! Since I knew this was a possibility, I tried on the pinned top and then lowered it significantly when I sewed it.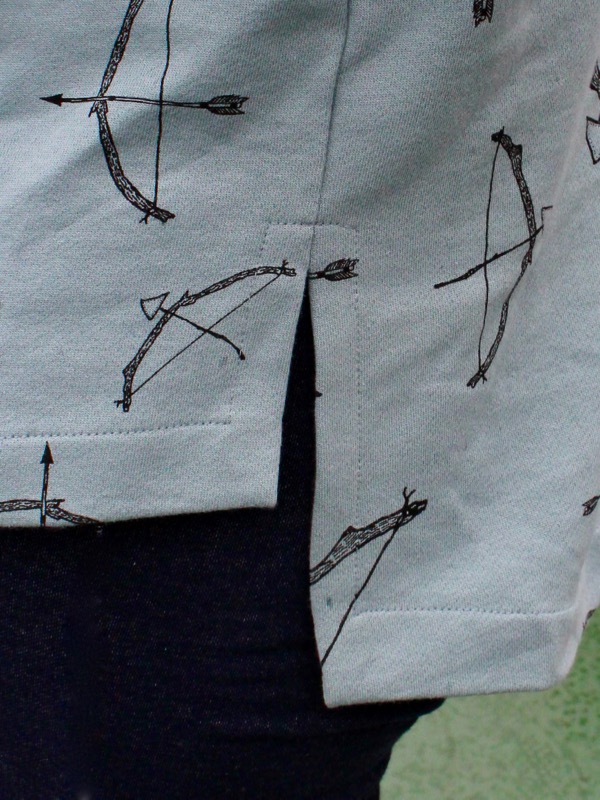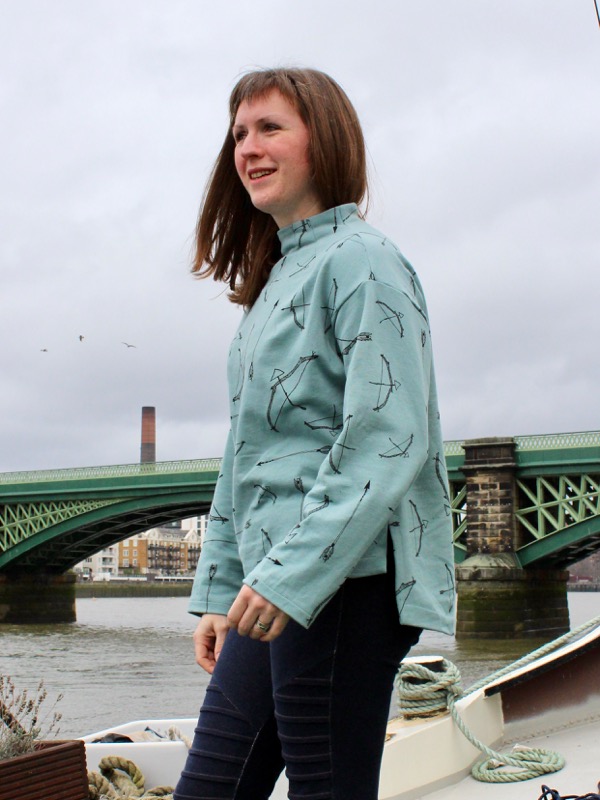 I sewed this with a mix of my sewing machine and my overlocker, but with such a stable knit, it would've been easy to sew entirely on the sewing machine if you don't have an overlocker (serger). And don't be intimidated by those neck darts, either – at first I thought I'd need to thread baste them all but actually they were easily sewn by just marking the dots.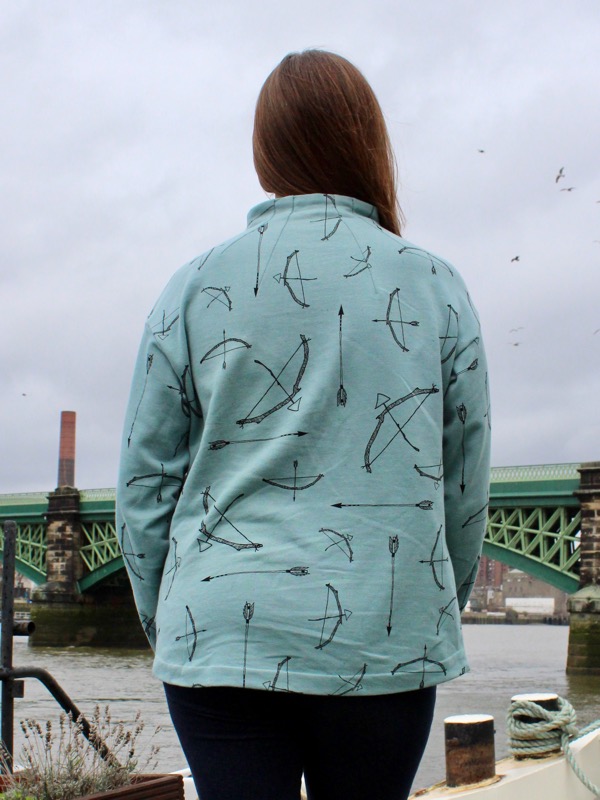 For me, this is such a perfect winter garment – cosy, warm, chic, and perfect with leggings. I may just have to keep my eyes peeled for a good, stable sweater knit to sew myself another before it warms up (sooooooo, July in England!).