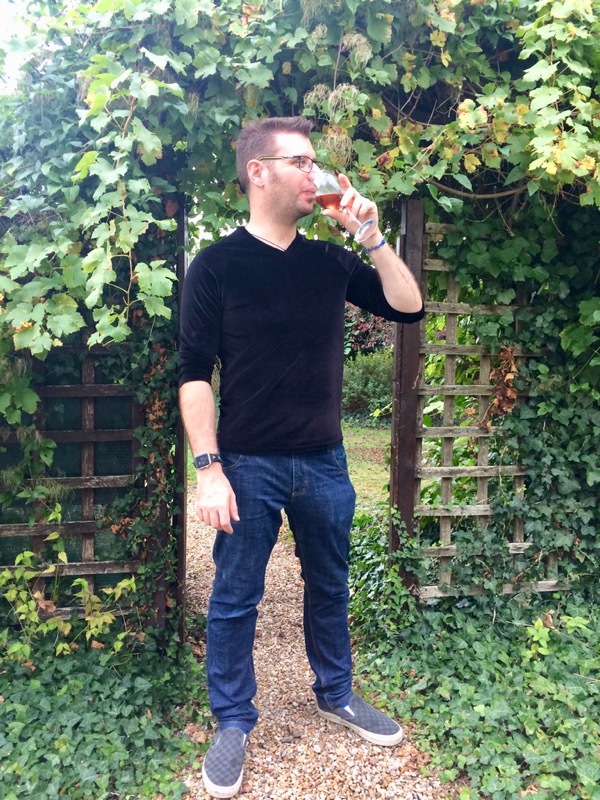 Just before we went to France a few weeks ago, James expressed a desire for a black velvet teeshirt with a V-neck and 3/4 length sleeves, but lamented that he wasn't finding any in the shops and asked if I could make him one. He specifically said that he loved the way the grey Paxson I made for him last winter fits, and when I offered to fix the few shoulder/neckline issues in it, he said he liked it that way, so I left the pattern as-is apart from turning the round neck into a V and shortening the sleeves.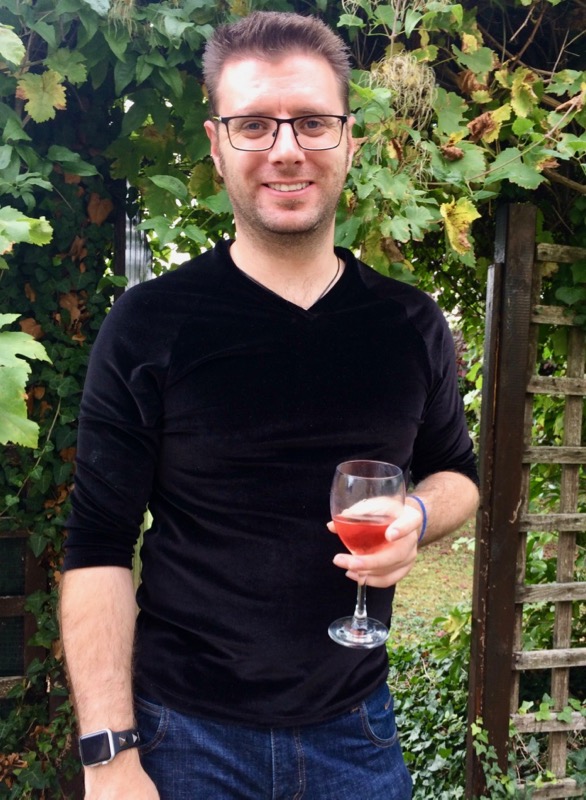 The pattern is one of the few menswear patterns from Seamwork magazine – Paxson is a raglan-sleeved teeshirt designed to fit fairly close in the body, and this is the 5th one I've made for James since it's been released, so I really have gotten my money's worth! Note: I see they're in the process of updating and re-releasing this pattern in October, so perhaps they'll fix those fit issues I'm seeing anyway!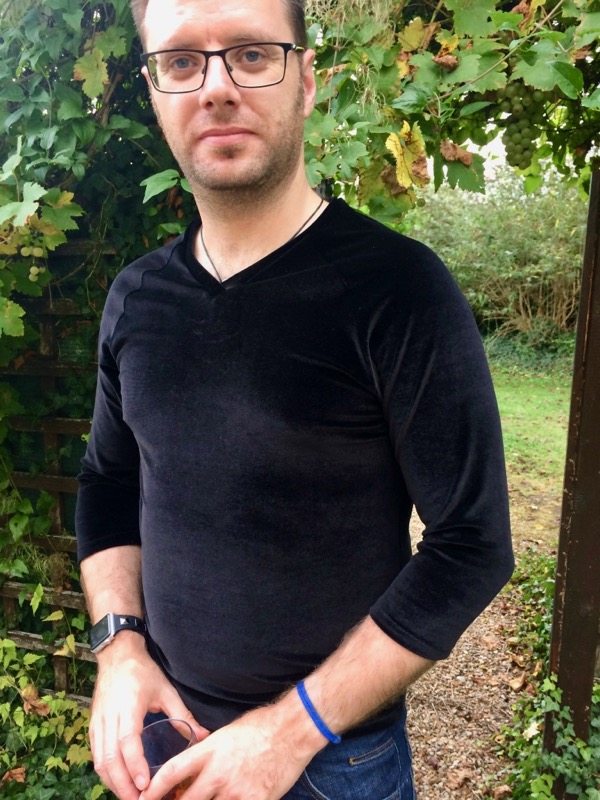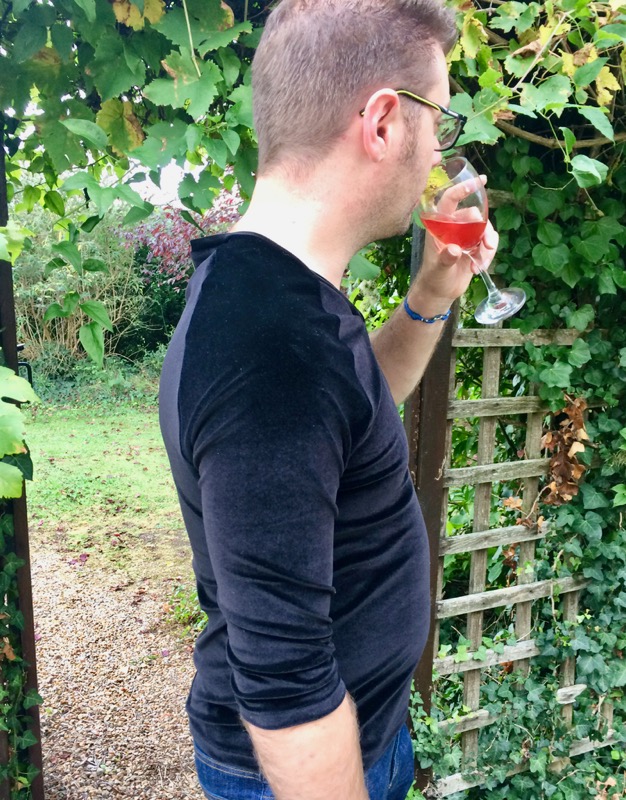 The velvet is from Tia Knight, who have a rather impressive array of stretch velvets in various colours, weights, and finishes, and I was really pleased with the quality of this considering the price. It's got great stretch and recovery in both directions and would certainly be hefty enough for bottoms should you choose to use it for leggings or a skirt.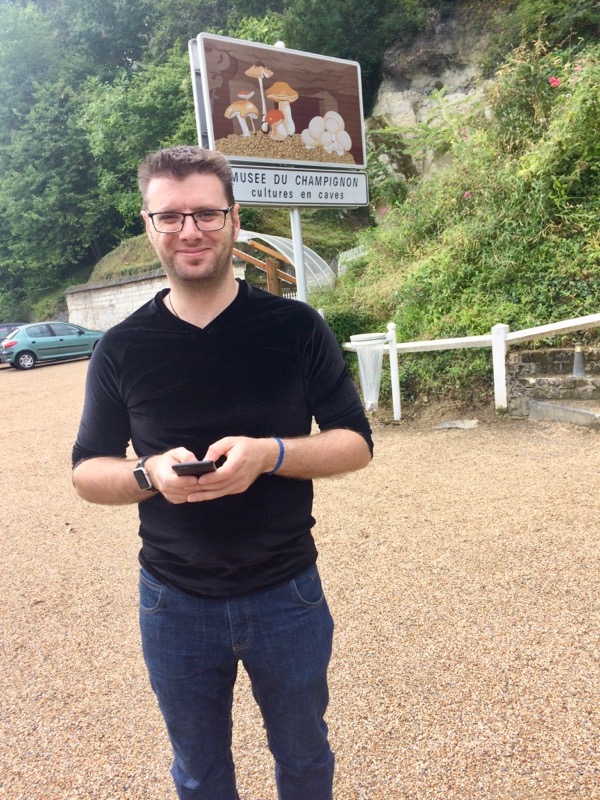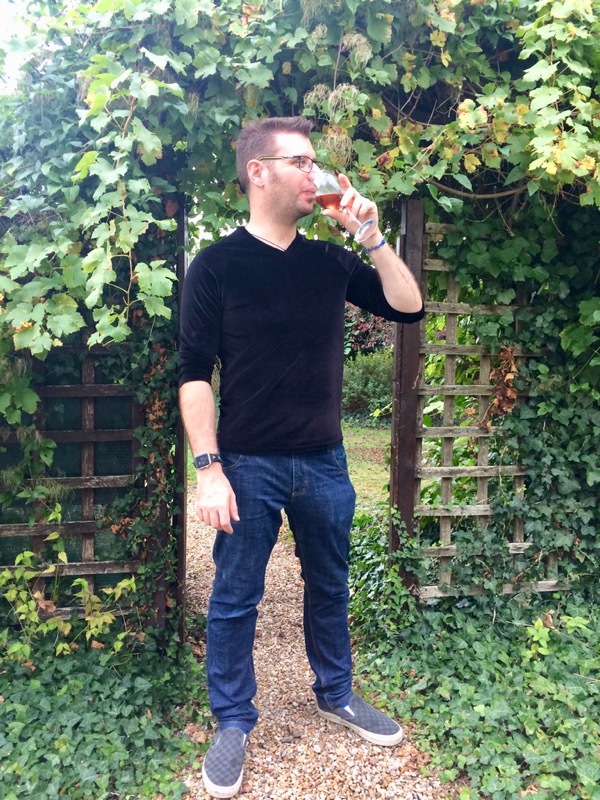 We took these photos in the garden of the gîte we were staying in while we were in the Loire Valley, so James couldn't help but pose with his glass of rosé!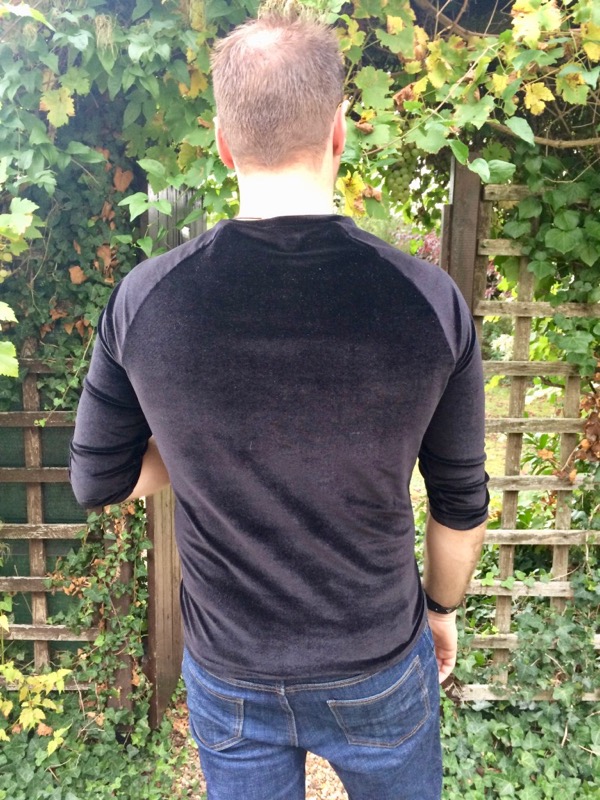 I still want to fix that back neckline, though, not matter what he says next time!!
If you'd like to try Seamwork, if you use my referral link here you can get the first month for half price (with no obligation to continue), so for $3 you get two patterns of your choice from their back catalogue. So you can choose to get Paxson (or maybe Gabrielle, which I also made recently) and another for only $3, which is a pretty sweet deal!