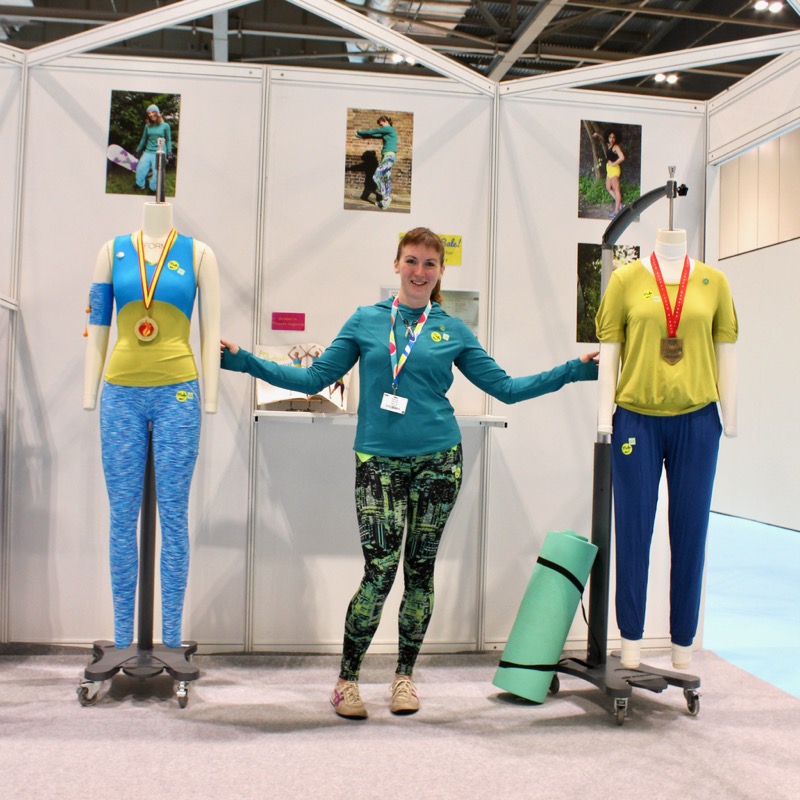 Wow, what an event! We hosted our first ever stall at the Great British Sewing Bee Live at Excel in London this week, and it was a blast. I'd never sold anything in person before, let alone filled a space, so it was a huge learning curve, but the event went by in a bit of a blur!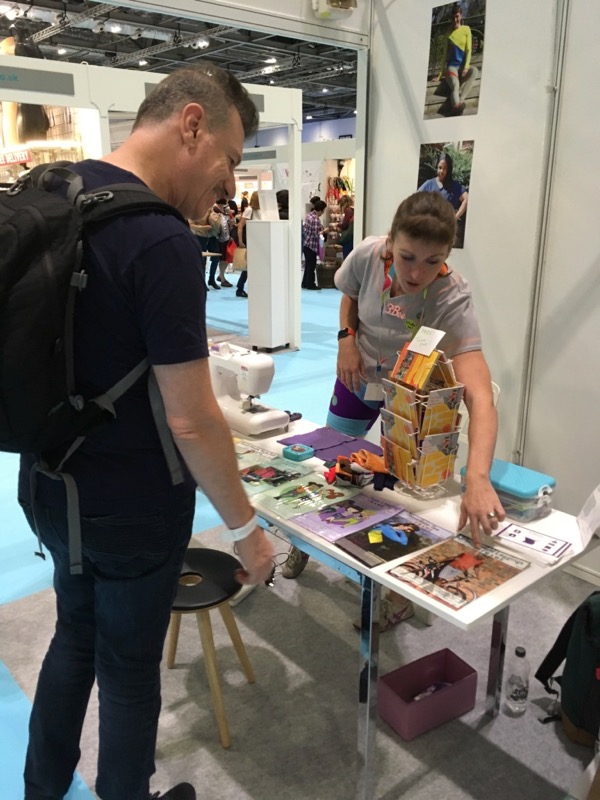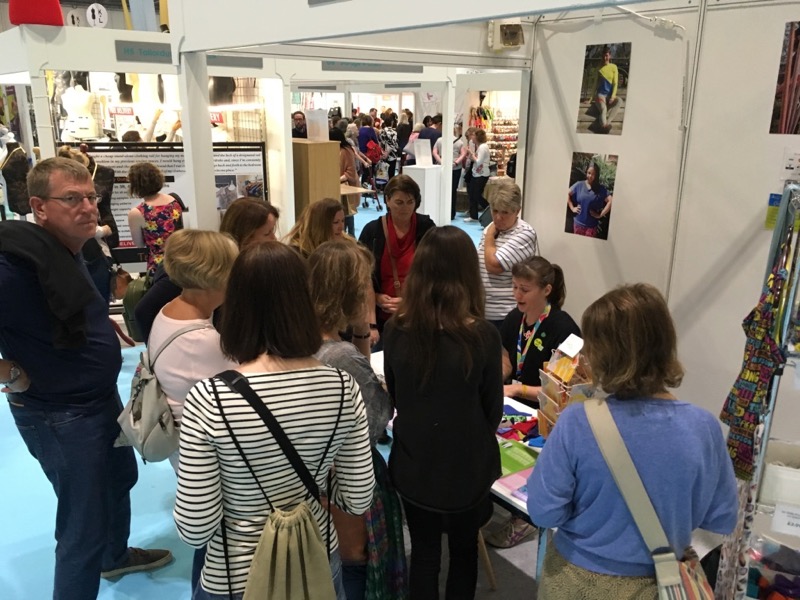 Four days of talking to customers pretty much nonstop, demonstrating activewear techniques on a lovely Janome sewing machine, showing off samples of our activewear patterns (on the trunk show rack but also on two Alvanon dressforms and worn on all of Team Fehr Trade, too!), revealing the first glimpses of the new book (and taking pre-orders!), selling Print Club kits, badges, reflective shapes, and Prym elastics… We gave out over a thousand flyers full of activewear sewing tips, which is just nuts!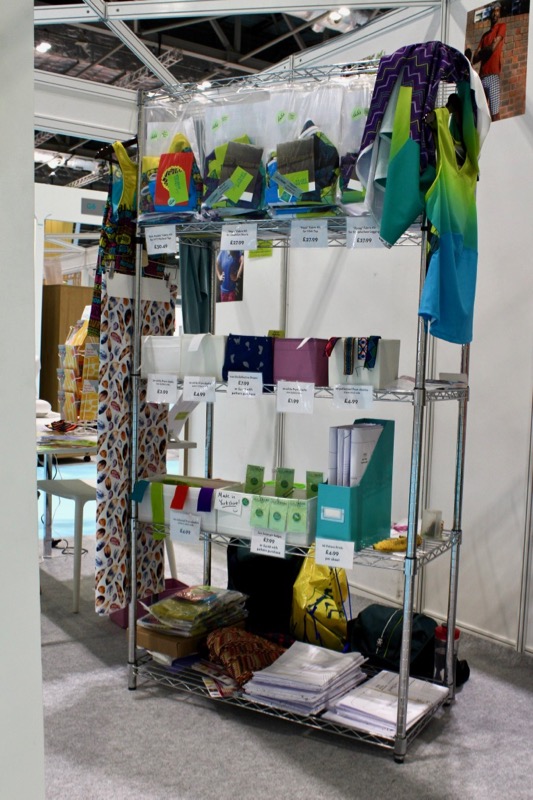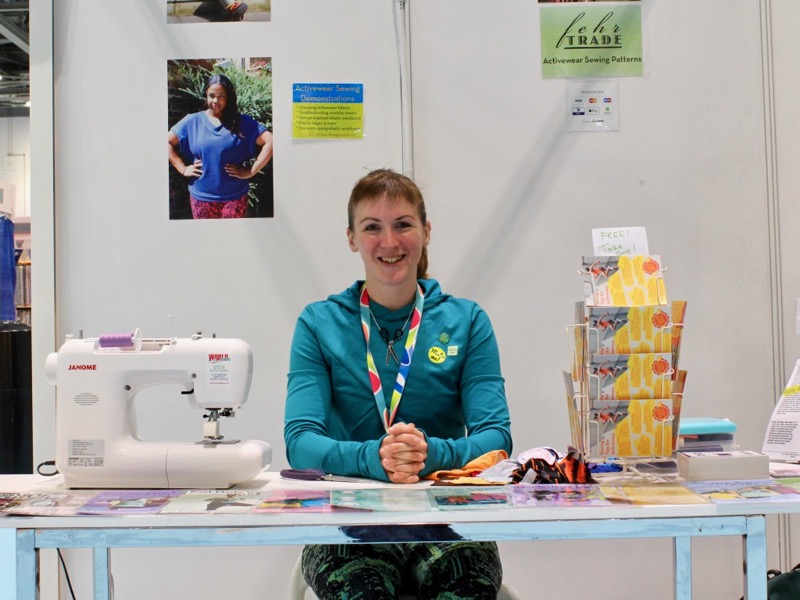 It was a whirlwind four days of nonstop talking (I'm actually hoarse still, two days later!) but it was worth all the stress and prep to be able to meet so many of you in person!! Thank you so much to everyone who stopped by and said hello, said lovely things about the site and the patterns, and seriously – you absolutely made the show for me. Sewing people really are the best people!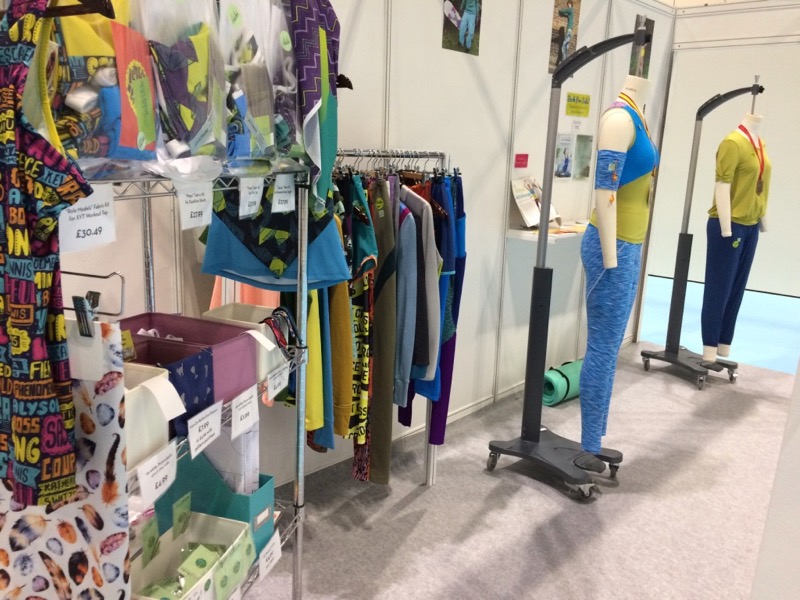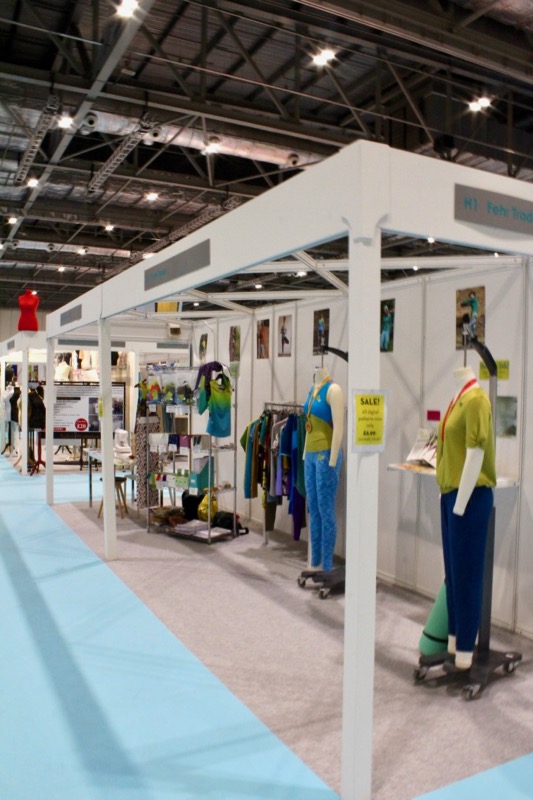 I'm going to keep this light on words and heavy on photos to try and give those of you who couldn't make it some sense of what the stall was like. Someone even said it "felt like a high end activewear shop", which is just ace!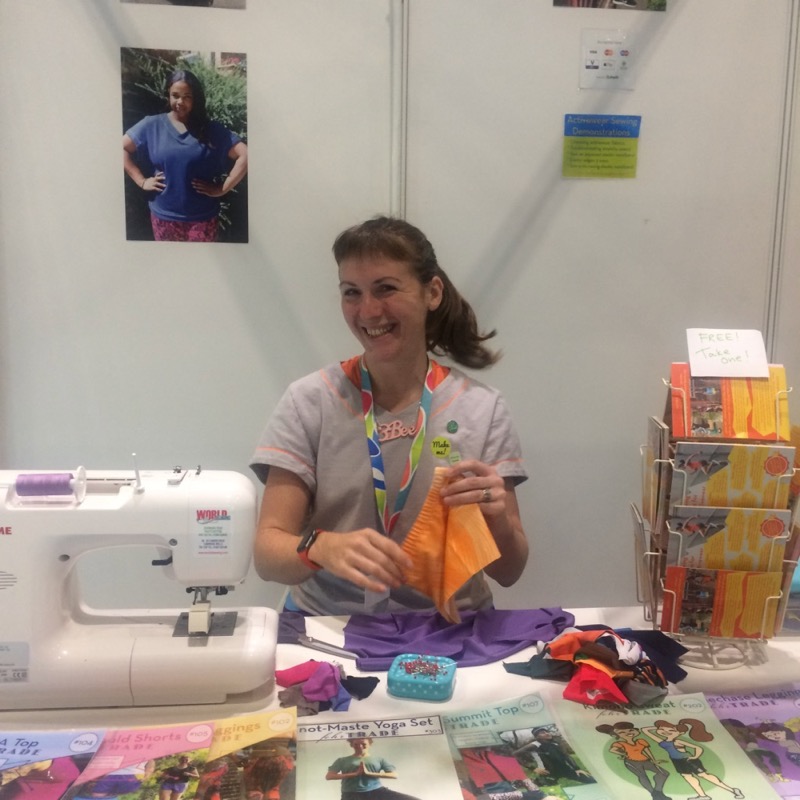 Melissa demonstrating some activewear techniques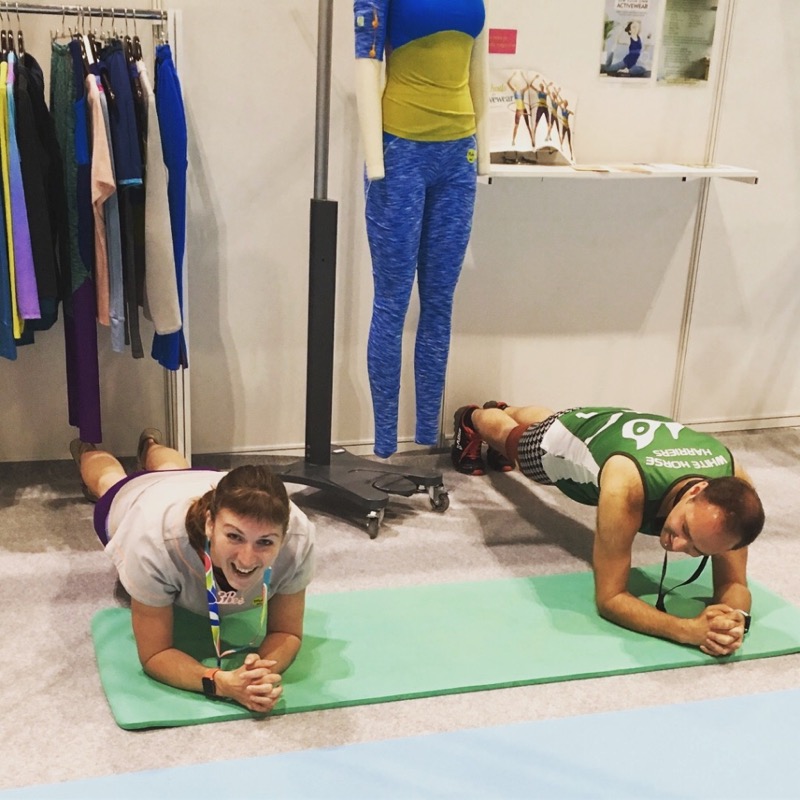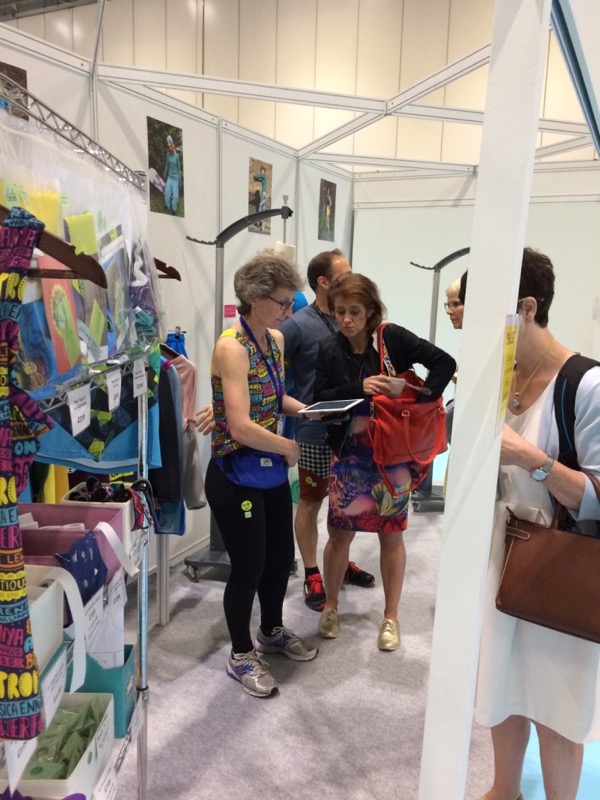 Elizabeth helping a customer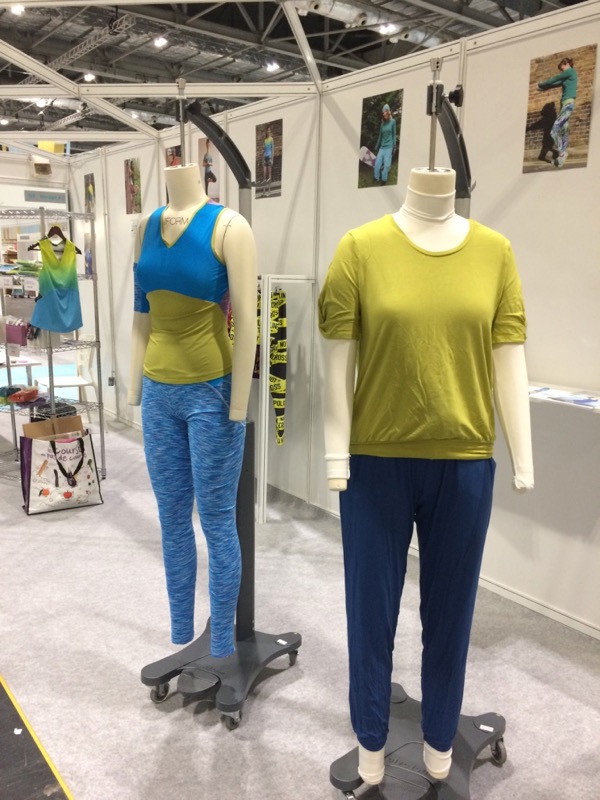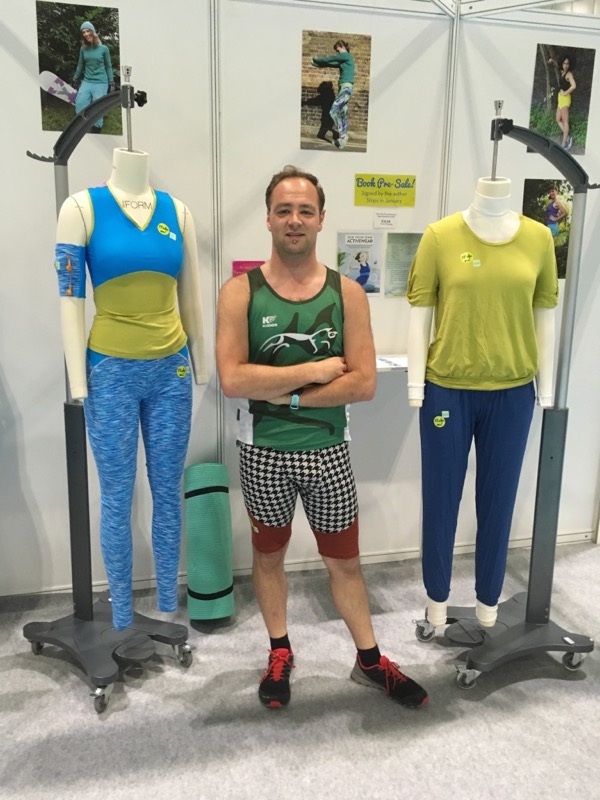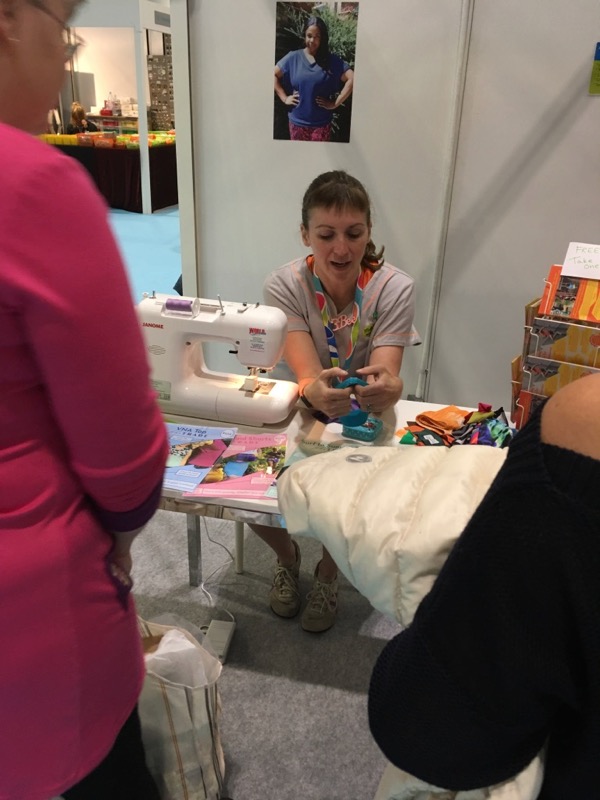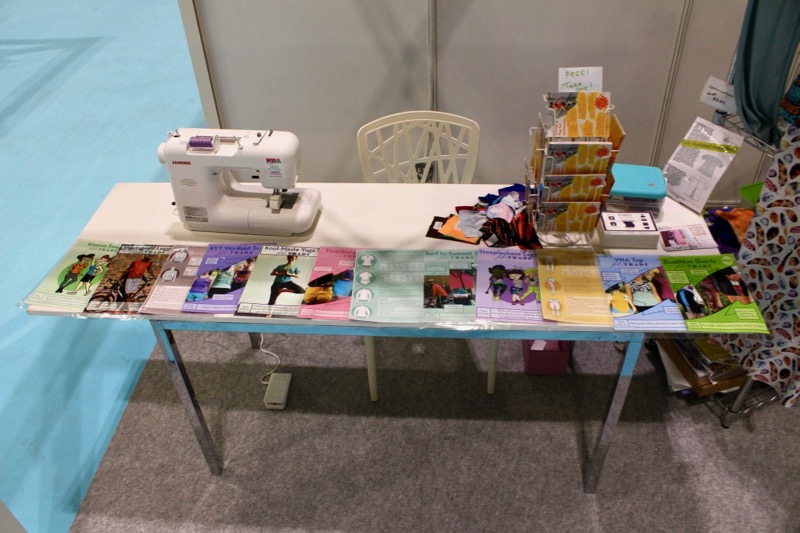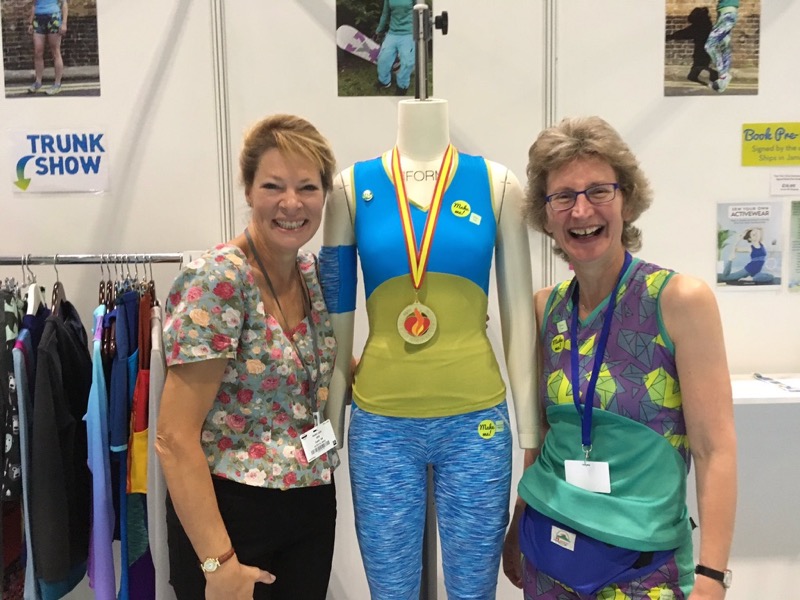 Heather (winner of season two!) had some great equestrian insights to share with us!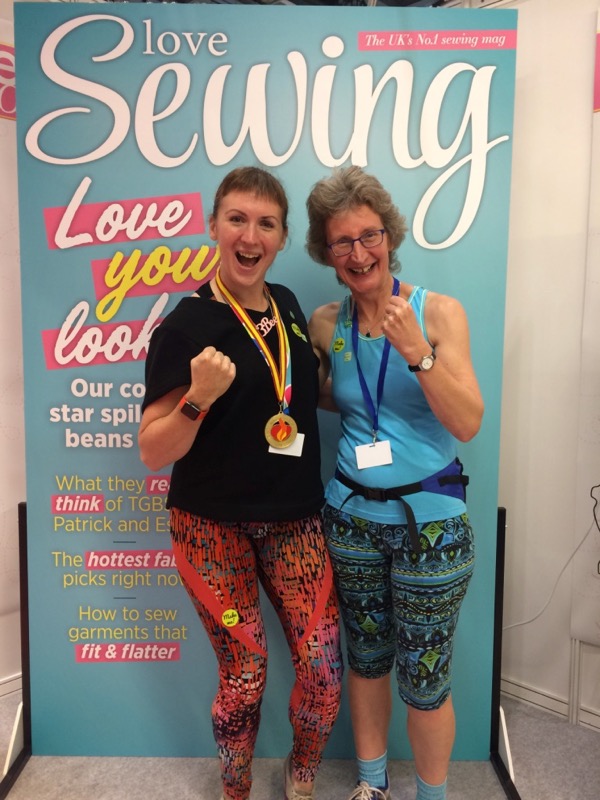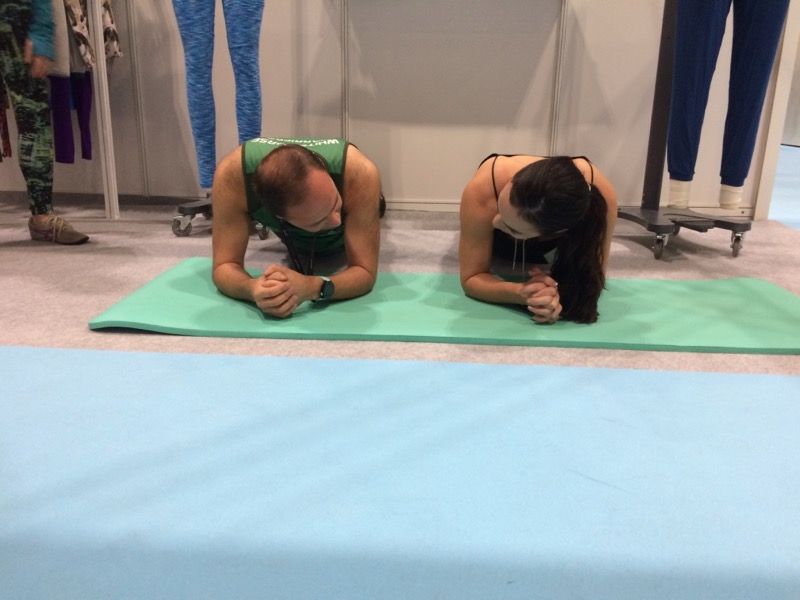 Angeline from Season 4 came by and challenged Alex to a planking contest! Turns out she's a marathon runner, too!!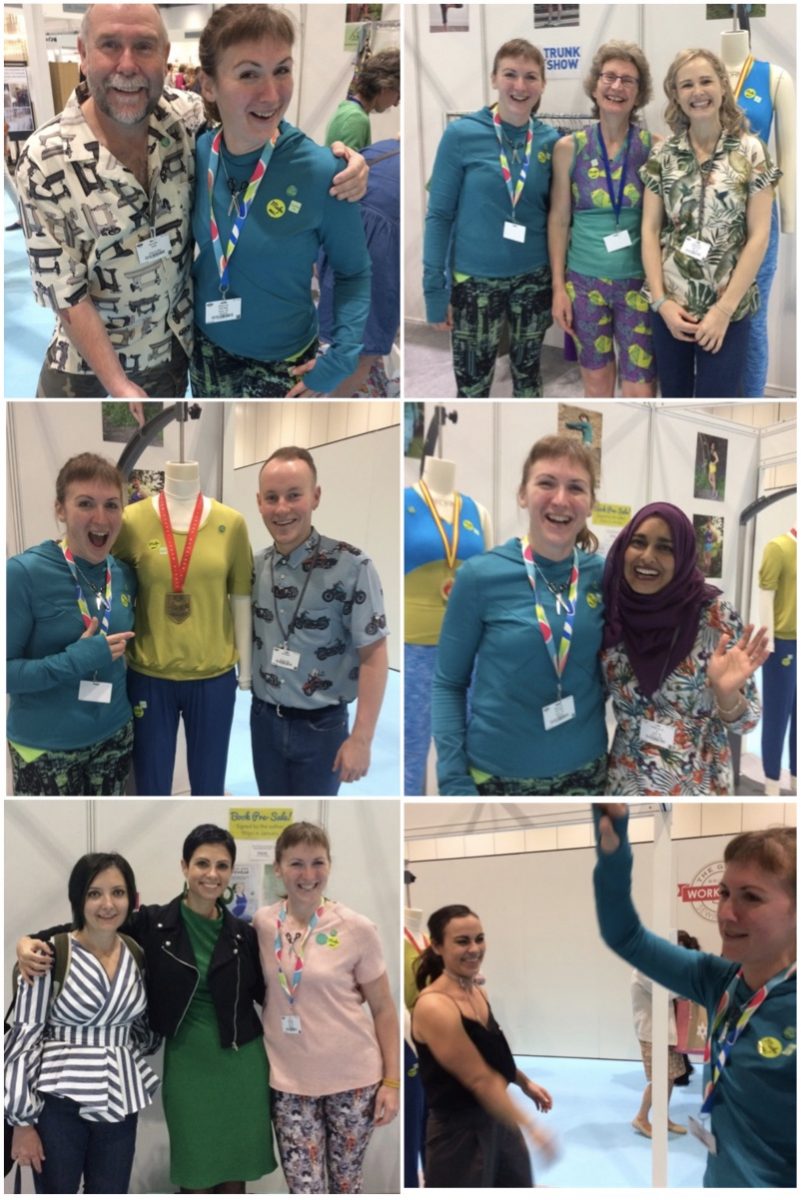 There were so many Bees who stopped by our stall – each and every one was so, so lovely, too! They honestly are as wonderful in real life as they appeared on screen. 💕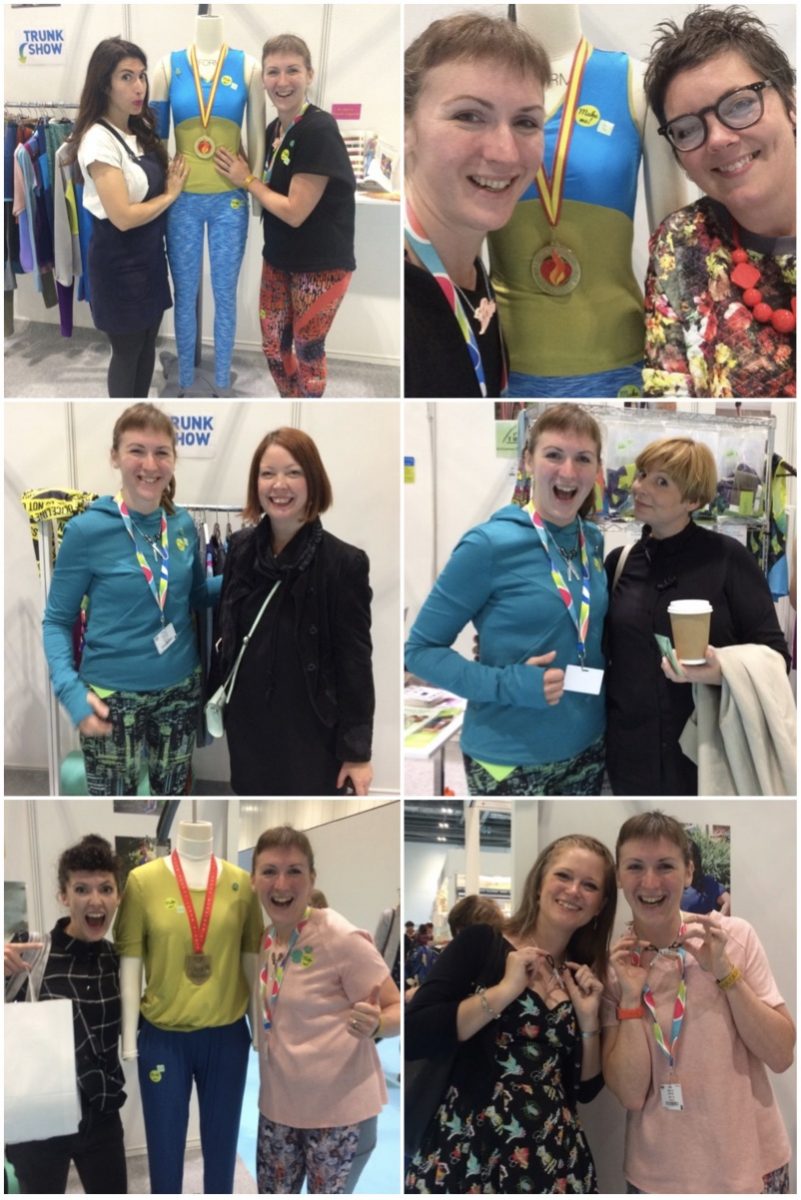 A fraction of the bloggers who stopped by to say hello and check out the activewear buzz!
There are a few kits and bits leftover from the show (happily, we sold more digital patterns and book pre-orders than anything else!), which I'll put up in the shop along with the book pre-orders as soon as I get a chance, so keep your eyes peeled.
I can't leave this post go without a massive, massive thank you to Prym, Alvanon, and Janome, but also to Elizabeth, Alex, and James, who worked long days taking orders, talking through all our patterns and products, making sure people were happy, and generally kept everything going!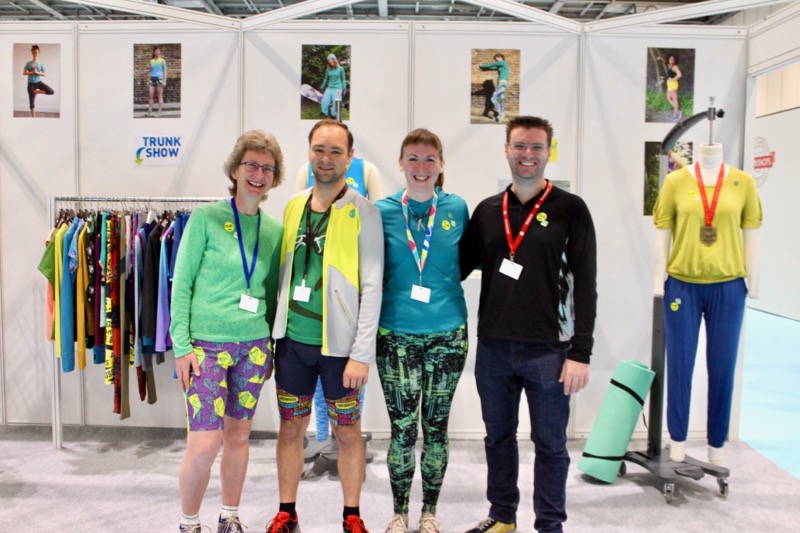 Go Team Fehr Trade!