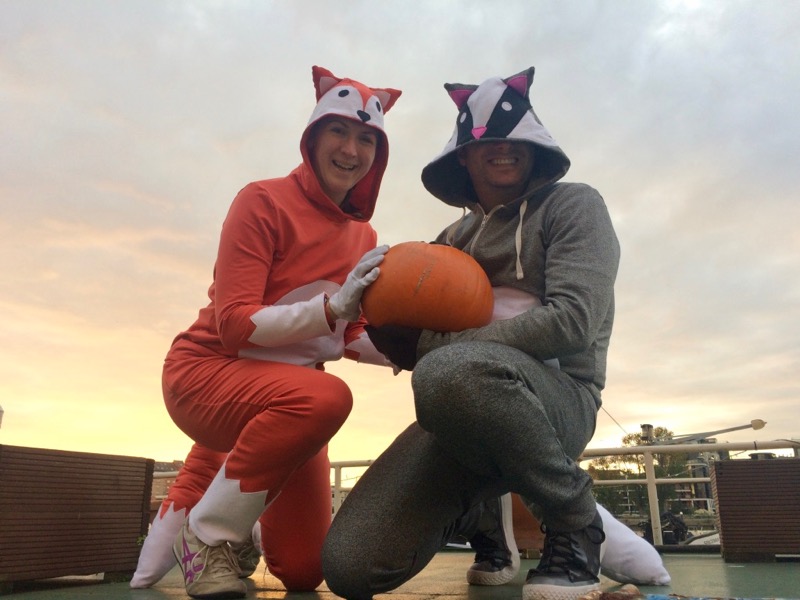 We're not overly enthusiastic when it comes to Halloween, but give us an occasion and my god, we'll rise to it! So when we found out that our favourite cocktail bars, Merchant House and its sister bar Merchant House of Fleet Street, were going to hold Halloween parties this year with a prize for best costume, we started scheming… After a few weeks deliberation, we decided to go as a fox and a badger, the two mascots of the bars which represent the two owners (who kinda look like a fox and a badger each!).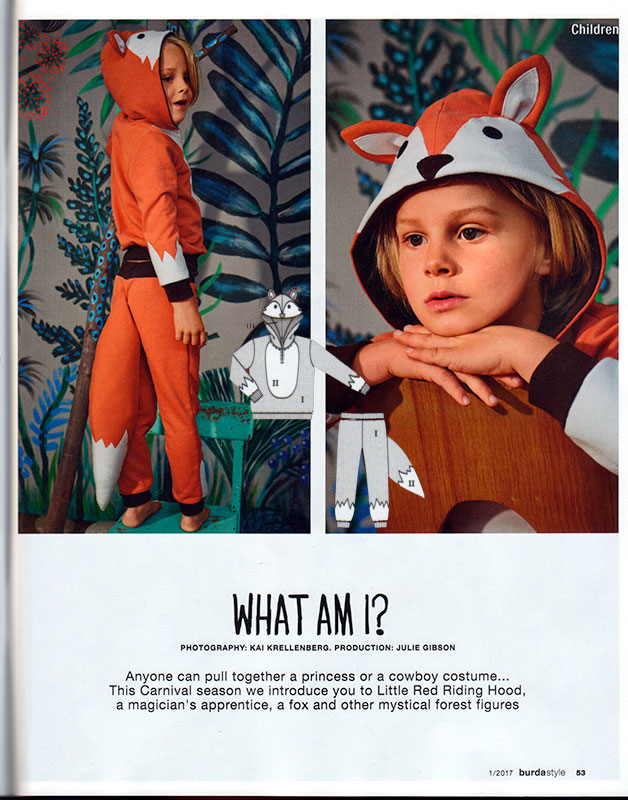 And then I recalled the January issue of Burda this year featured a cute kids costume for a fox, so we used this as the basis of our costumes. Yes, I'm as shocked as you are that one of Burda's crazy carnival issues actually came in handy!!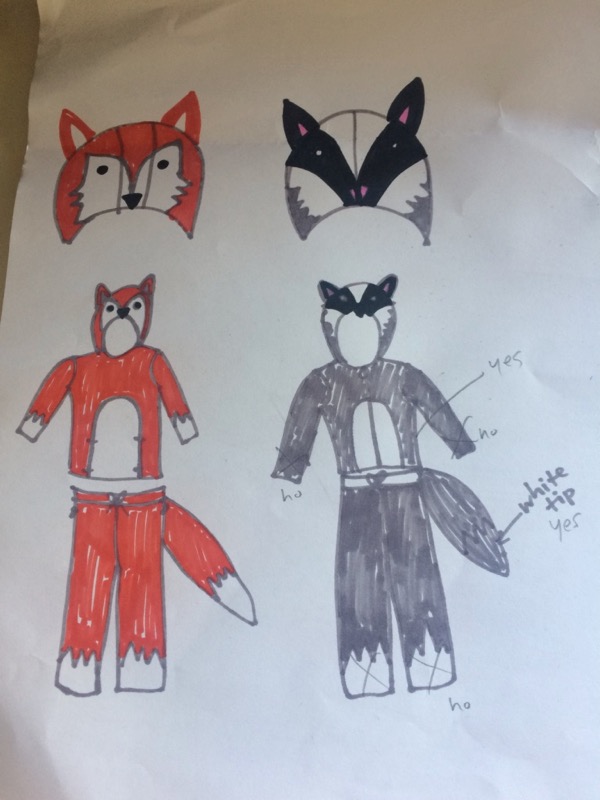 The idea was to buy matching sweatsuits in orange and grey and then modify from there, but even though James found a great sweatsuit at H&M for cheap, we couldn't find orange top and bottoms that would actually match (ie: not sold as a pair, or even from the same company). So we opted to buy some heavy jersey from Jersey Fashion (I think it was this one) and I made the whole of mine from scratch instead.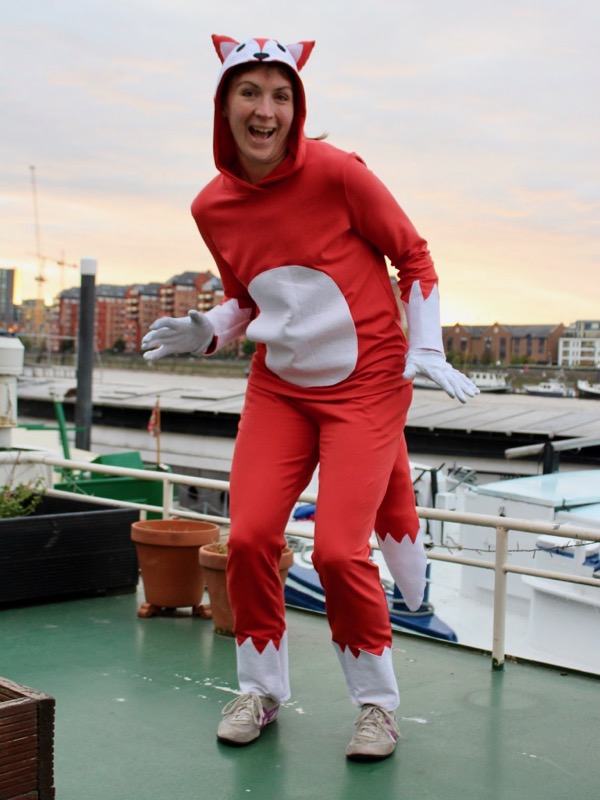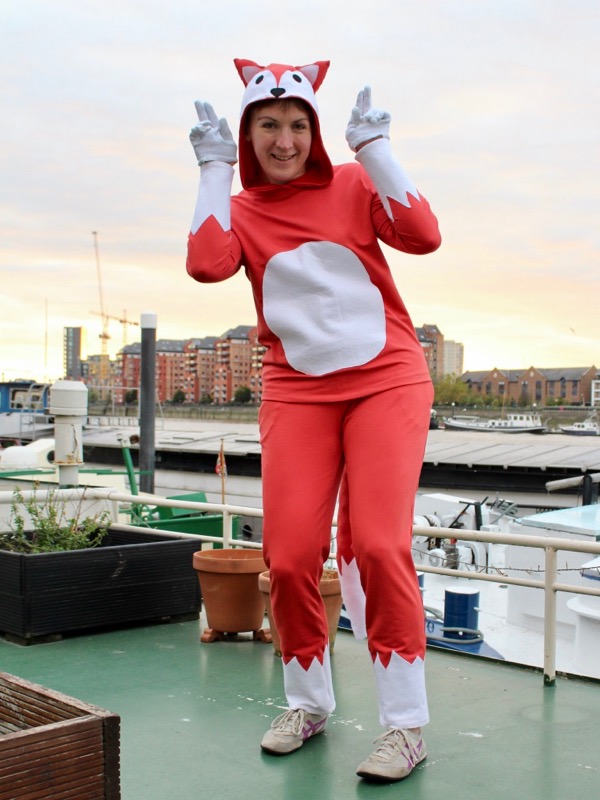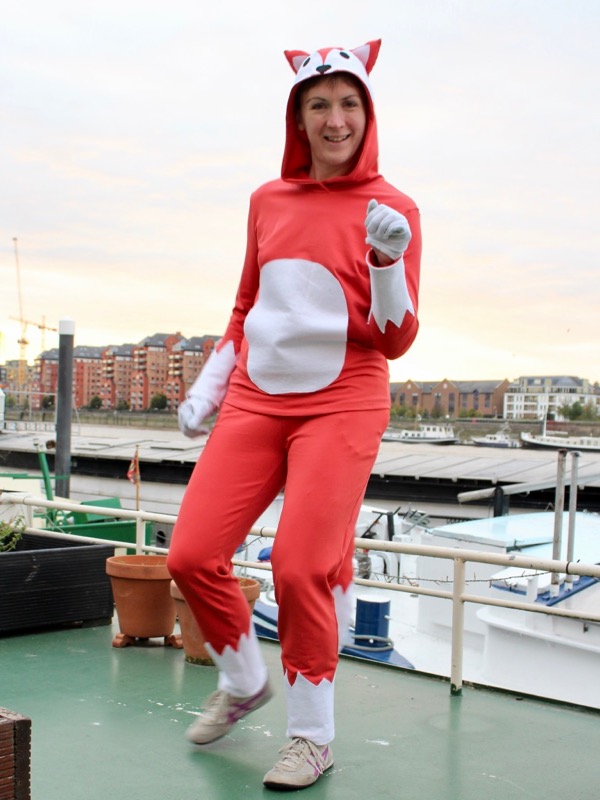 For my fox, I used the Loose Fitting Bottom Block and the Loose Fitting Top Block from my upcoming Sew Your Own Activewear book as the base, then added the zippered pockets from the Warm Up Bottoms design as well as the ponytail hood from my Tessellate Tee pattern (yes, they're interchangeable!).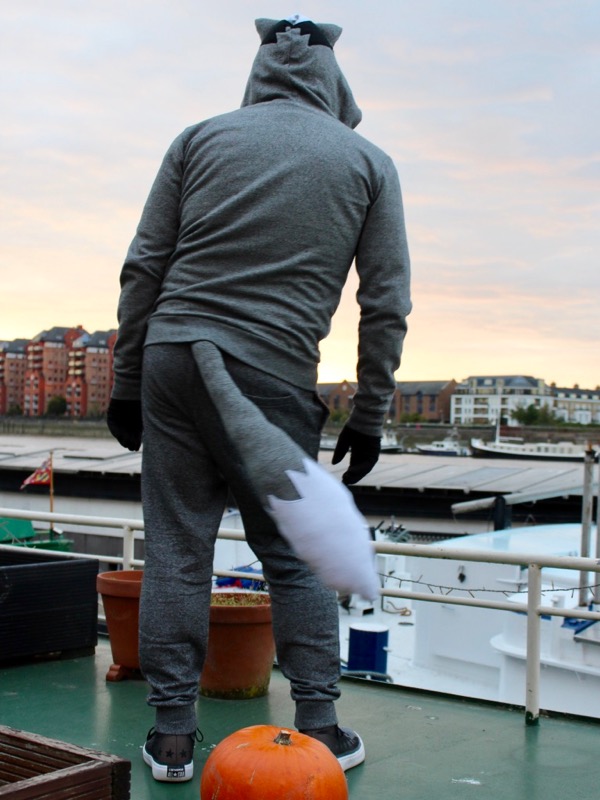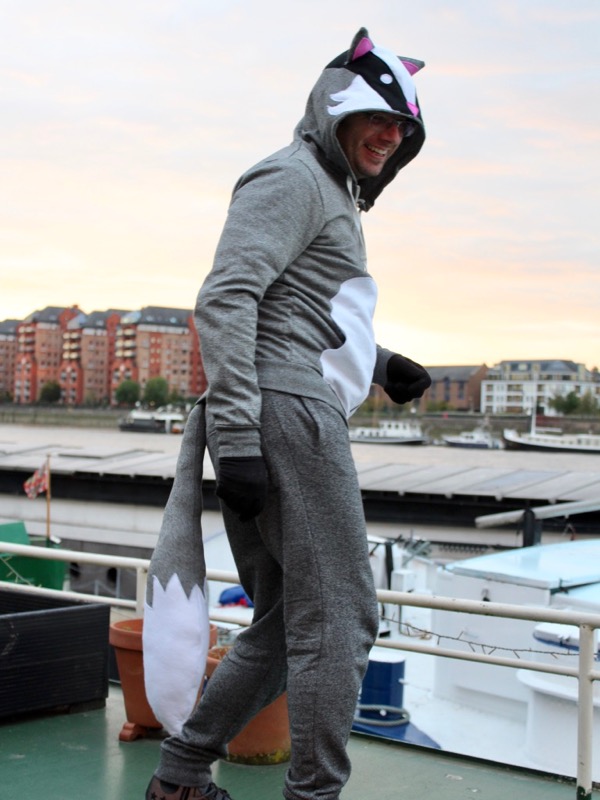 The tails were both freehanded (we bought an extra pair of sweatpants for James's badger to have enough matching fabric for the tail and ears!), as were all the wool felt applique. I know you pay more for wool felt as opposed to synthetic, but this stuff was so nice to work with, and fully opaque against the darker orange and grey, too.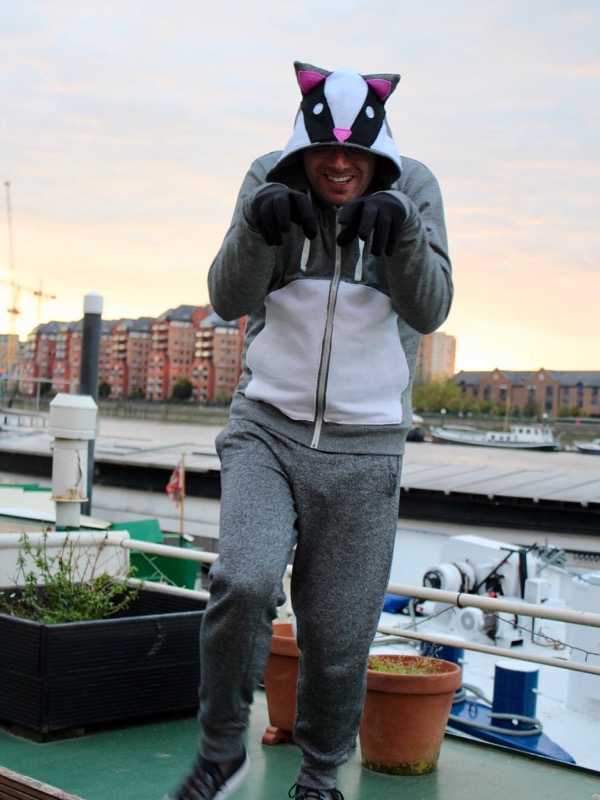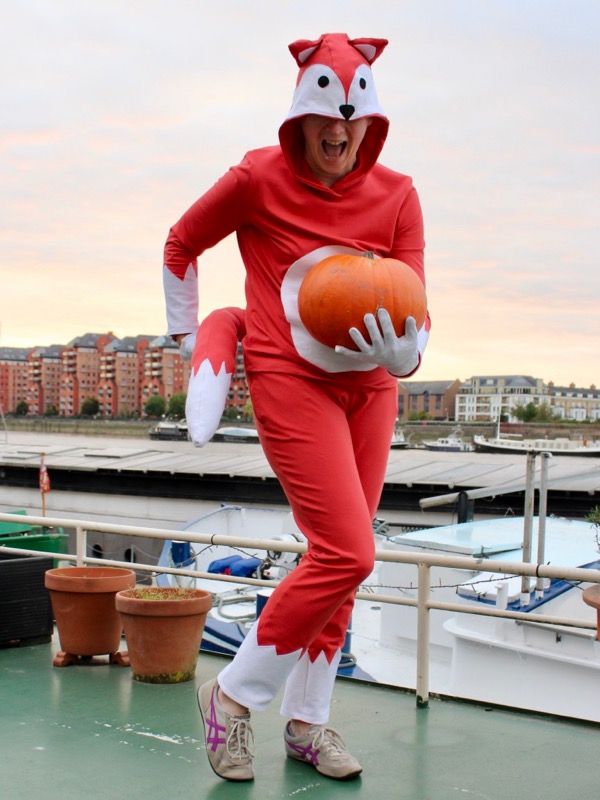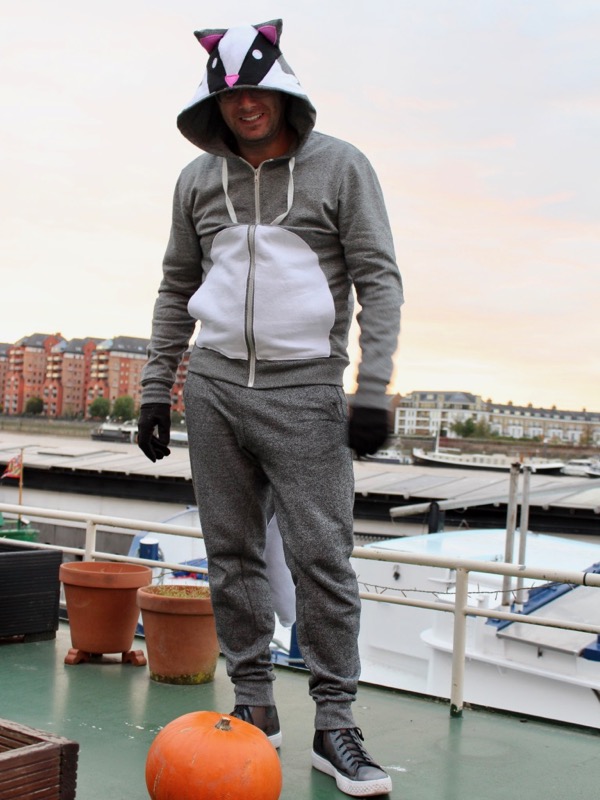 The white cuffs around Fox's arms and ankles as well as the ends of the tails were all zigzagged onto the flat fabric before seaming. For both white bellies, holes were left around the edges of the felt so that the front kangaroo pockets were still accessible (in Fox's case, the white felt is the pocket).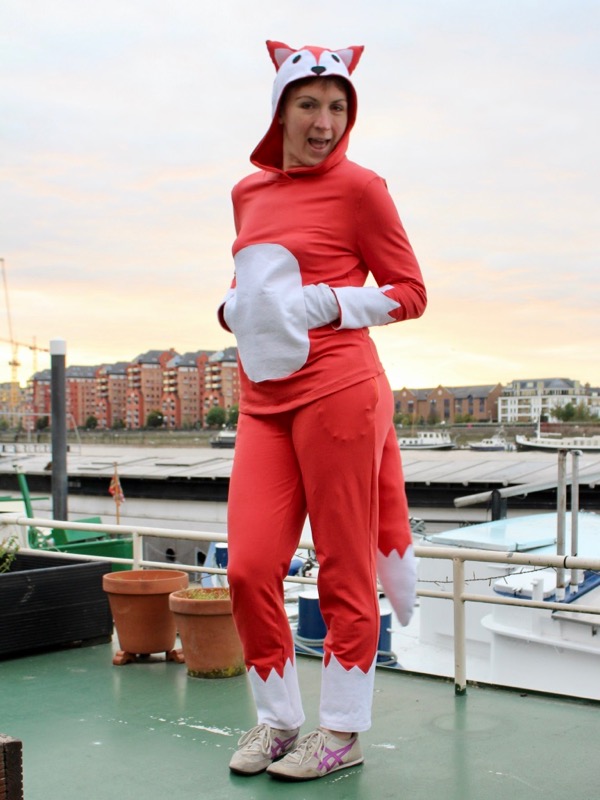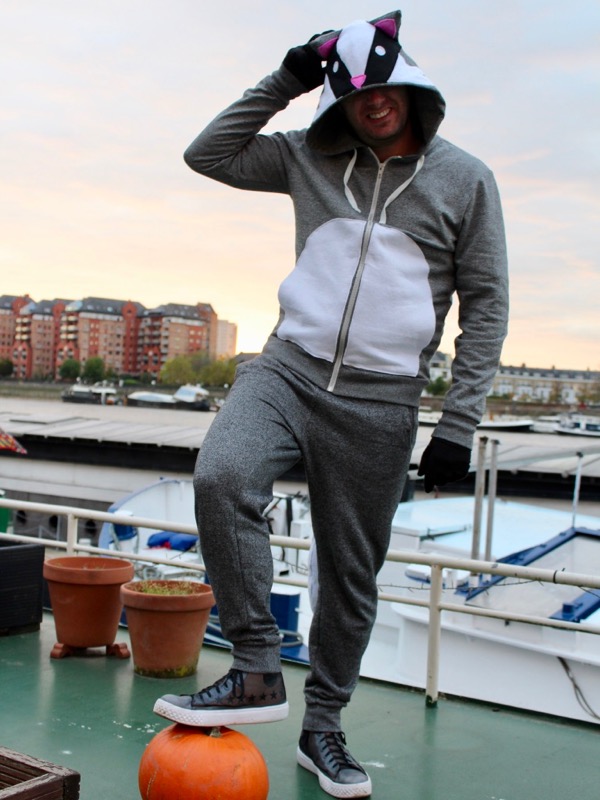 But by far the most work was in the appliqued hoods, where the bulk of the personality of Fox and Badger would go! For Fox, I assembled the entire hood and finished off the felt designs before attaching to the neckline. Since Badger's hood was already attached, I just made sure that the sweatshirt body was out of the way.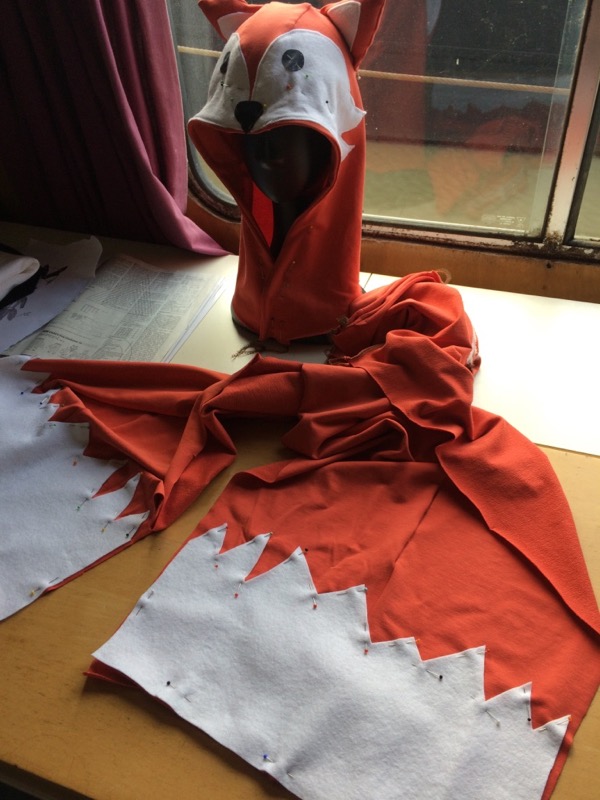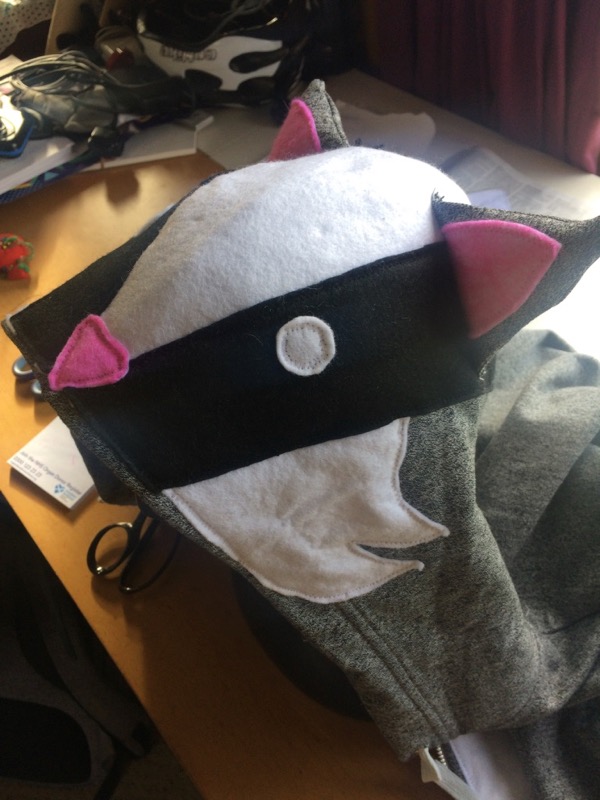 In both cases the plastic head mannequin I'd ordered off eBay came in SOOOOOO handy – it meant I could really play with the felt and even pin paper pieces onto different areas to make sure it all looked right before cutting into the felt or zigzagging a ton of stitches. It meant I could double-check my work, because I freehanded all the facial pieces and just used Burda's original design as an inspiration (since it was for kids, the pieces would've been too small for adult hoods anyway).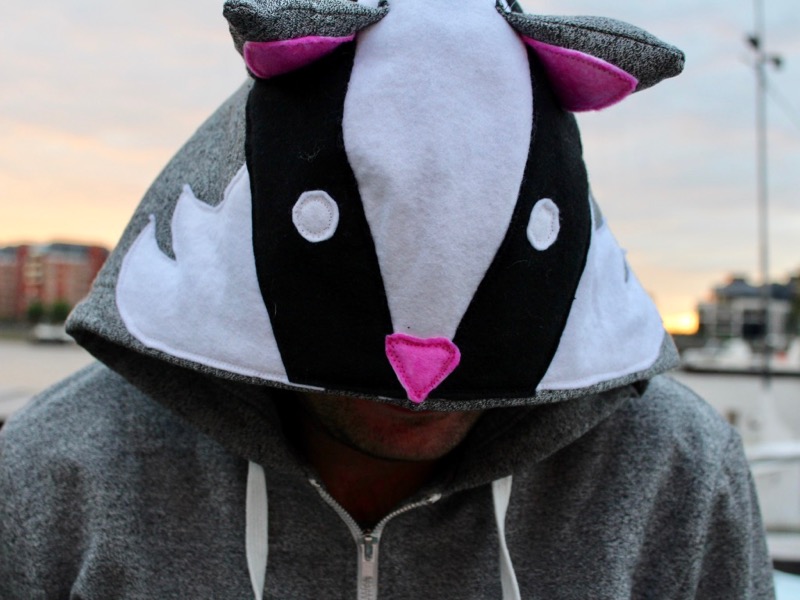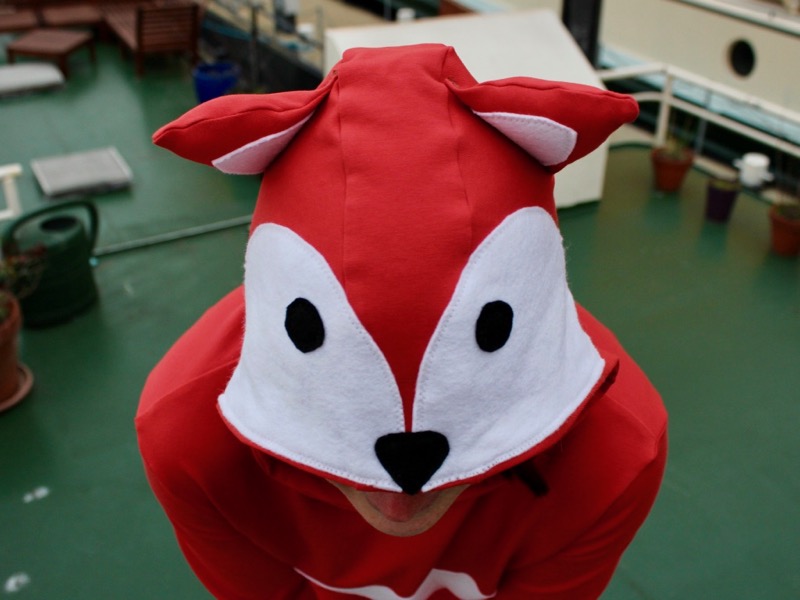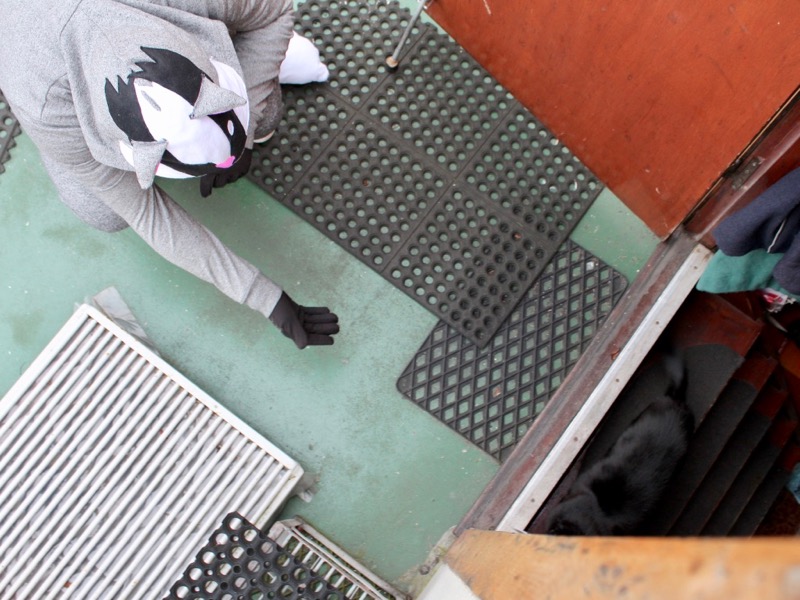 Once the face felt was all sewn on, I then made the ears, stuffed them, then attached to the hood with more zigzag stitching (again, the unsung hero here is my walking foot!). Badger's inner ears and nose were made pink with prodigious use of a Sharpie since we only bought black and white felt (and we used 95% of what we bought, too).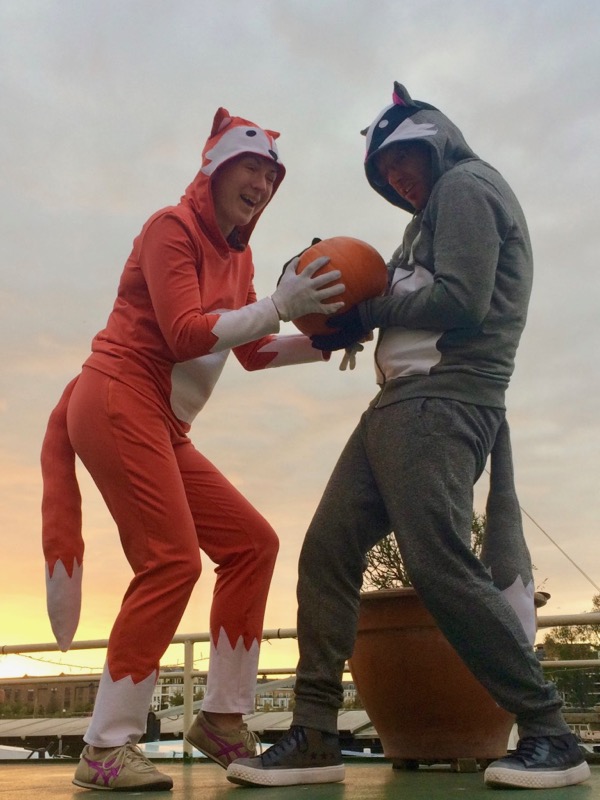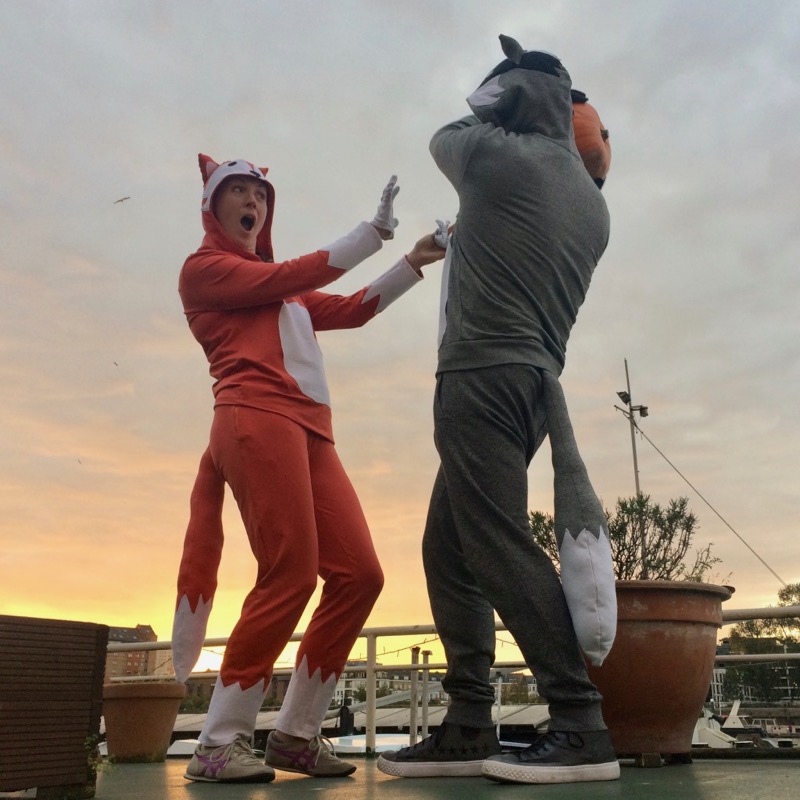 Lastly, the tails were stuffed using fiber fill I'd bought about ten years ago and was looking to get rid of anyway (hurrah!), with only a tiny puff leftover after the ears and tails were full. I opted to just attach the tails with three safety pins each rather than sew on so that a) we could adjust them if necessary on the night, and b) we could remove them easily so we can re-wear the bottoms again in future (even if just for pyjamas).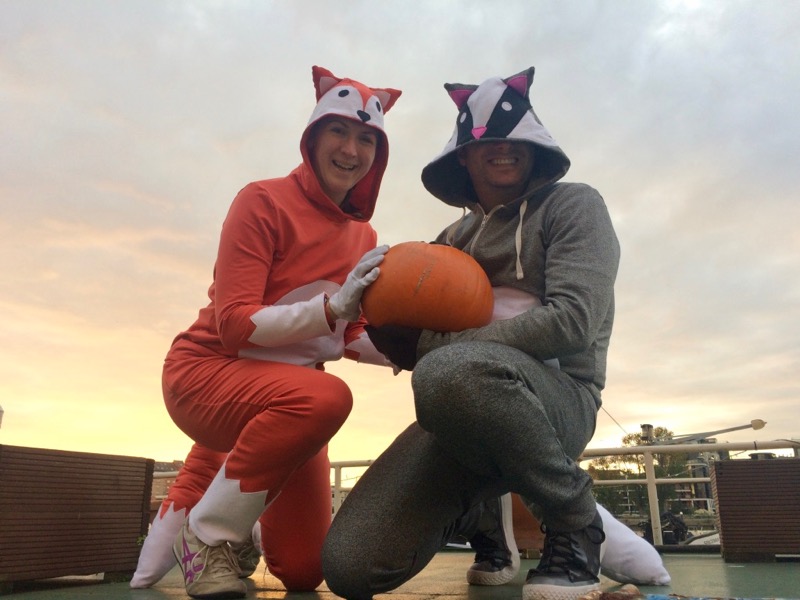 So there you have it, the start of a joke – a Fox and Badger walked into a bar… 😂