It seems like no matter how many separates I make, I always seem to need more in my wardrobe. I feel like I do a pretty good job at sewing what I actually wear, but each morning when I go to get dressed for the office, I still end up reaching for the same few pairs of jeans and trousers, so I wanted to shake things up a bit and sew something outside my comfort zone that would still be useful and acceptable to wear to work.
You may recall a certain trouser pattern from this Fashion Style issue (the French translation of KnipMode) I blogged about a few months ago (you can also buy the individual pattern as a pdf here, btw):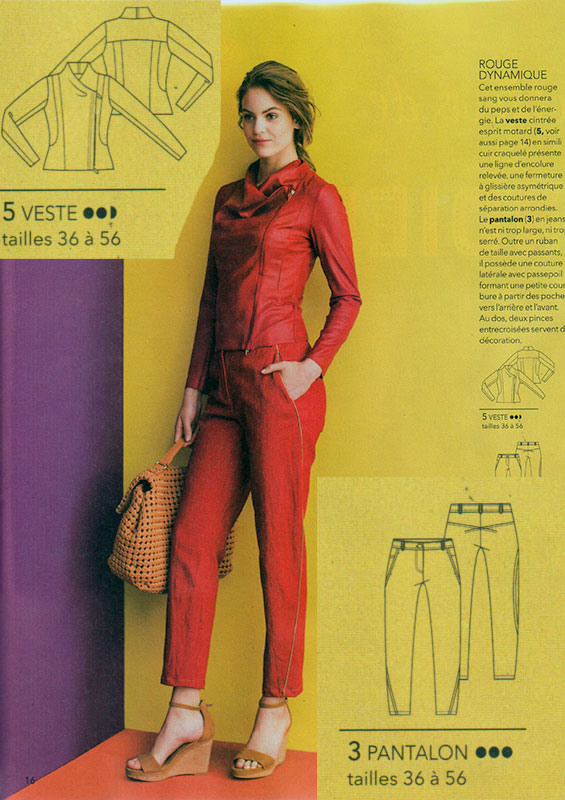 I had bought some olive stretch twill at Stoff & Stil when I was in Oslo last month, but it doesn't seem to be available on their UK website unfortunately. I bought it with the intention of making myself a pair of trousers that weren't jeans, so this seemed a pretty perfect match in my head.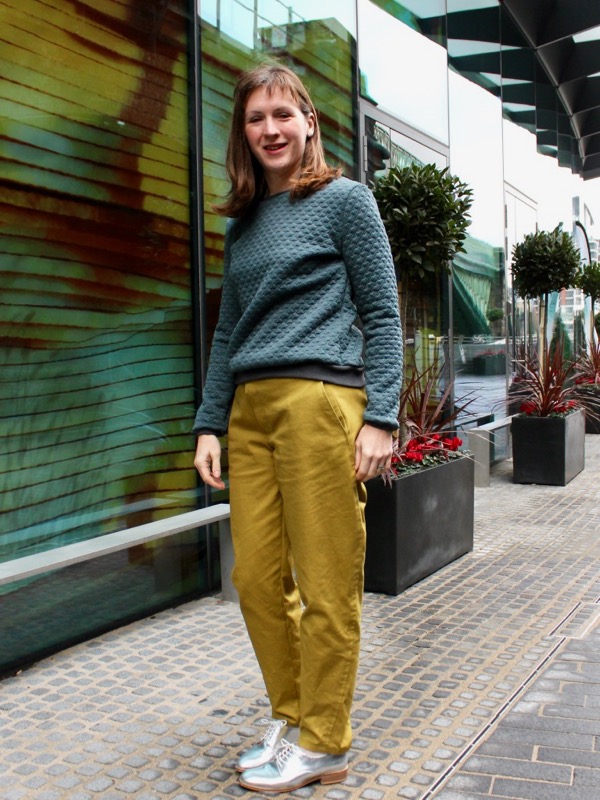 The curved outseams were what drew me to the pattern in the first place, plus the back view has a great X-shape with the patch pockets placed along the axis, too. The yoke and back curve around slightly to the front where they meet the pockets, too.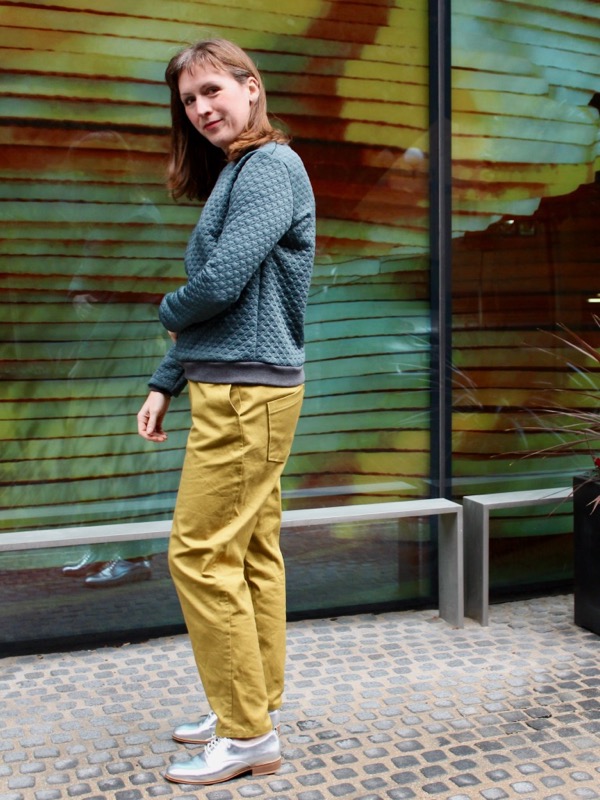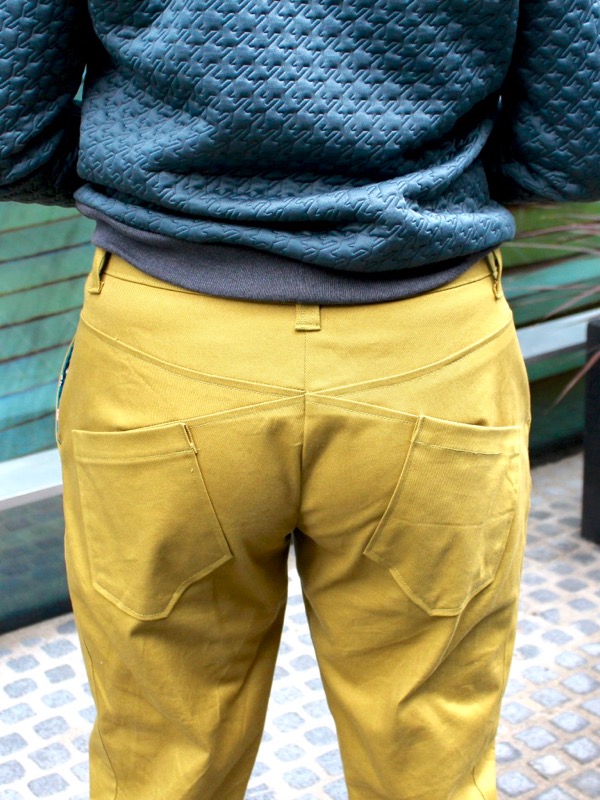 My main problem with the resulting trousers is that I second-guessed myself. Over the years I've made a lot of KnipMode patterns and always made size 42, but somewhere in my memory I thought I'd heard that they'd tweaked their size chart, so when my measurements matched up with size 44, I went ahead and made that. But they're big and baggy all over so in retrospect I reeeeeeeally should've stuck with my usual size 42. Ah well. It's probably good for me to branch out into a different silhouette from my usual leggings and skinnies!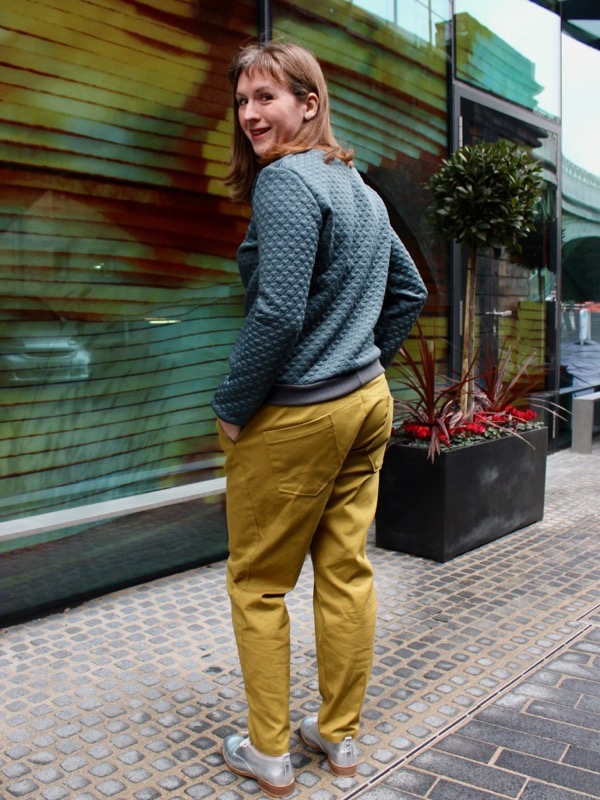 The other thing I'm not 100% keen on is that the waistband is just one big rectangle – usually I prefer curved waistbands but I was already altering the crotch curve to be more like my TNT jeans and I didn't want the faff. Not like I really needed to anyway, as the fit is so baggy, ahem, relaxed that it looks pretty sloppy no matter what the waistband would've done anyway.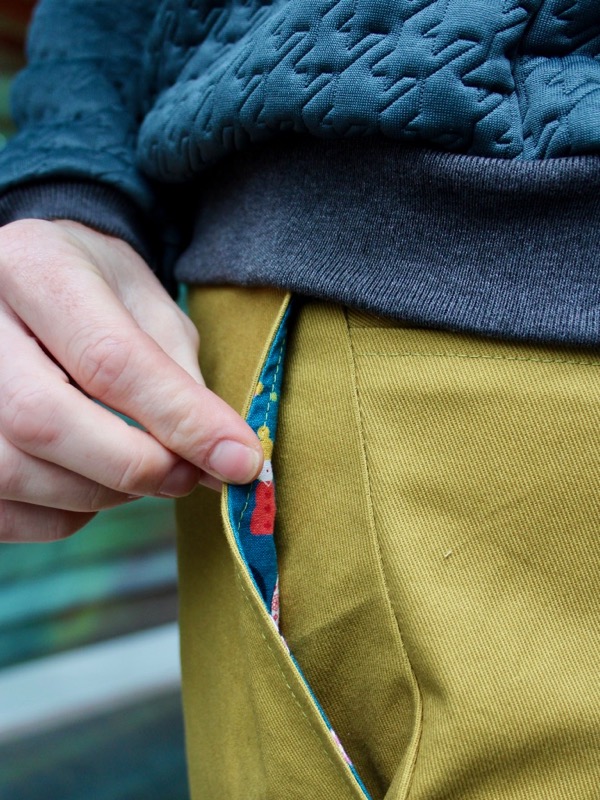 Moving on to the top, I saw this houndstooth-quilted jersey at Minerva recently and fell hard for it! I mean, it's even in my colours!! It might have the record for fastest delivery-to-make time ever, at something like two hours.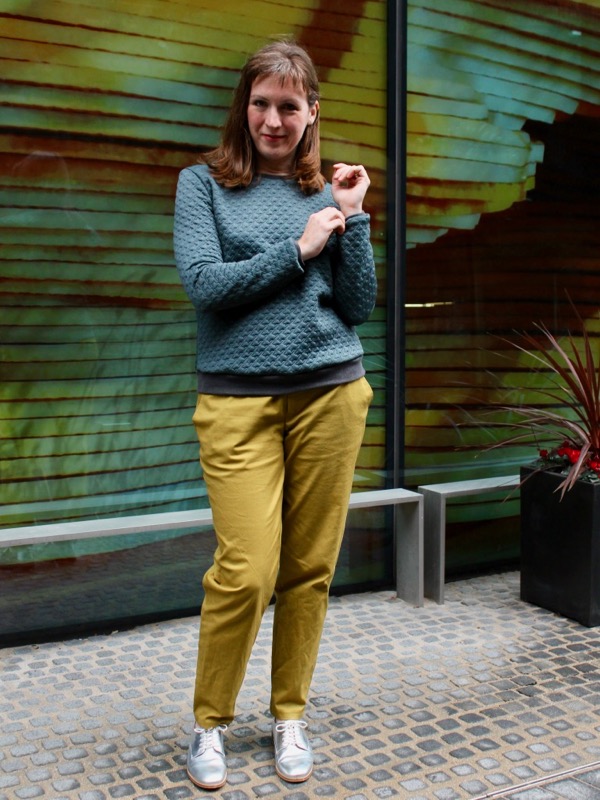 Anyway, it's utterly fabulous stuff and I just wanted a simple sweatshirt out of it, so I took my Loose Fitting Block pattern from my upcoming "Sew Your Own Activewear" book and shortened the hem by 10cm as I wanted it to be shorter than hip-length.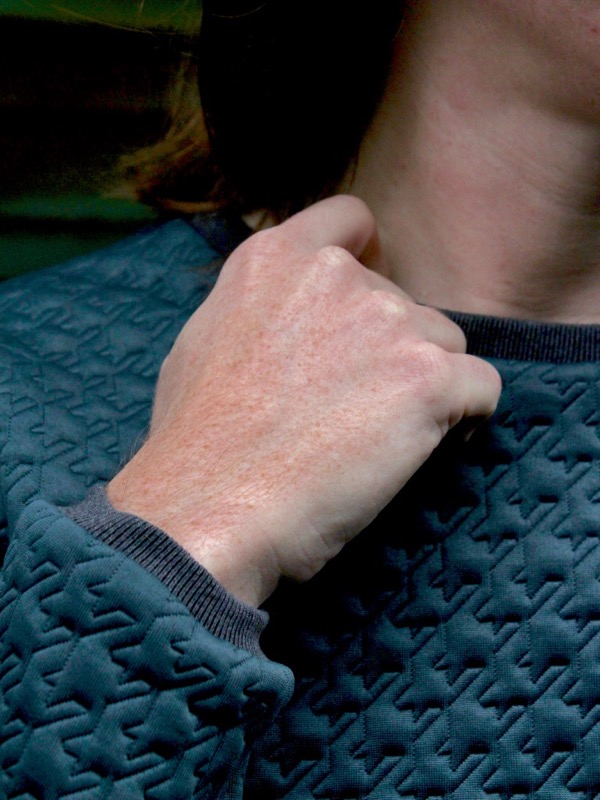 Then I added the hem band from the Hoodie pattern from my book, and much narrower versions of the sleeve band and neck bands because I hardly had any grey ribbing leftover from my quilted Hoodie (sneak peeked on Instagram recently but will be blogged in the new year!). So the sleeve and neck bands are quite narrow versus the hem band, but I like it this way and I love how the dark, muted teal and the grey look together.
So in amoungst all the book samples and holiday sewing, it was nice to make two practical separates that will see a lot of wear over the winter months!