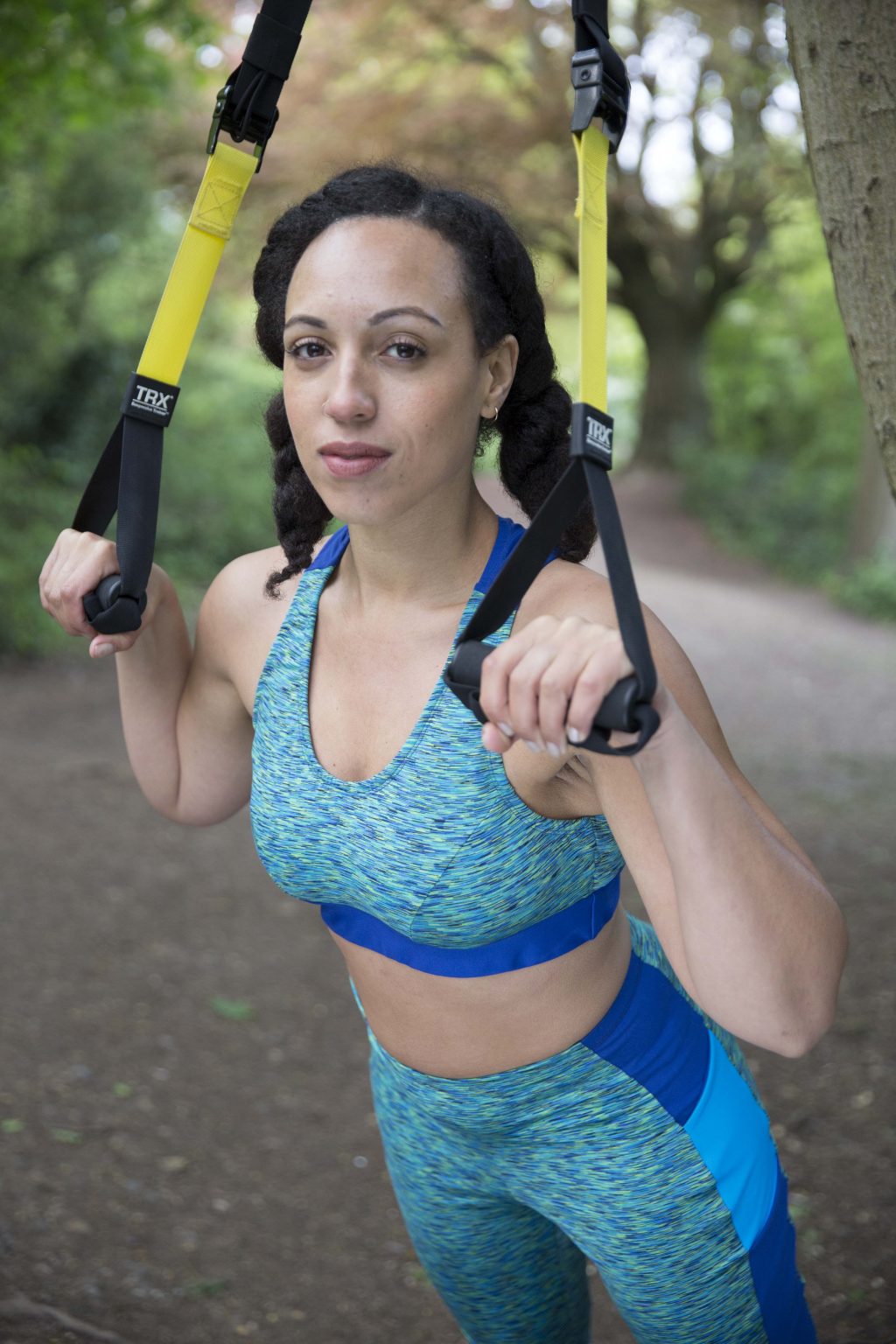 I briefly mentioned the Crop Top design last week when I showed you how to add bust support into the Vest Top, but this week is all about the Crop Top design from my "Sew Your Own Activewear" book! On first glance you might be mistaken for thinking it's just a shortened version of the Vest Top, but it's got a lot of unique features of its own.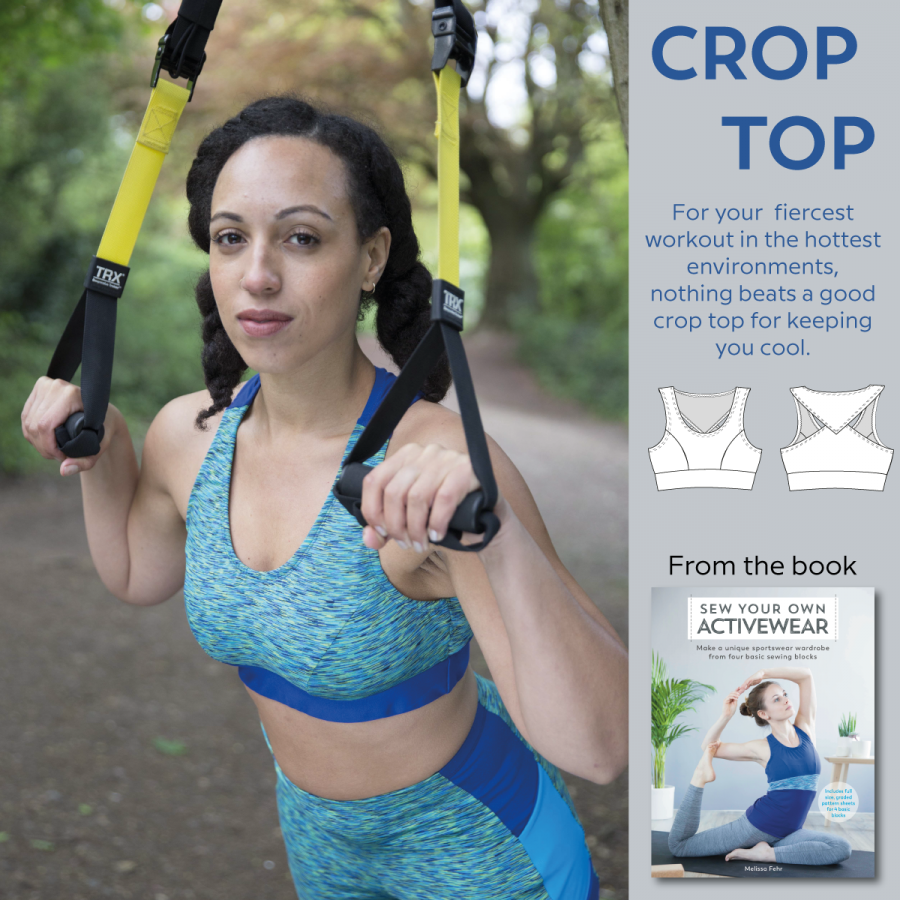 The description from the book is:
For your fiercest workout in the hottest environments, nothing beats a good crop top for keeping you cool. This variation features front princess seams which allow you to fine-tune your bust fit, plus underbust elastic and two layers of power mesh lining to provide support for low- and medium-impact exercises. An angular upper back yoke provides visual interest as well as room for your shoulders and arms to move freely. Elasticated edges keep the openings close to the body, no matter what movements you may perform.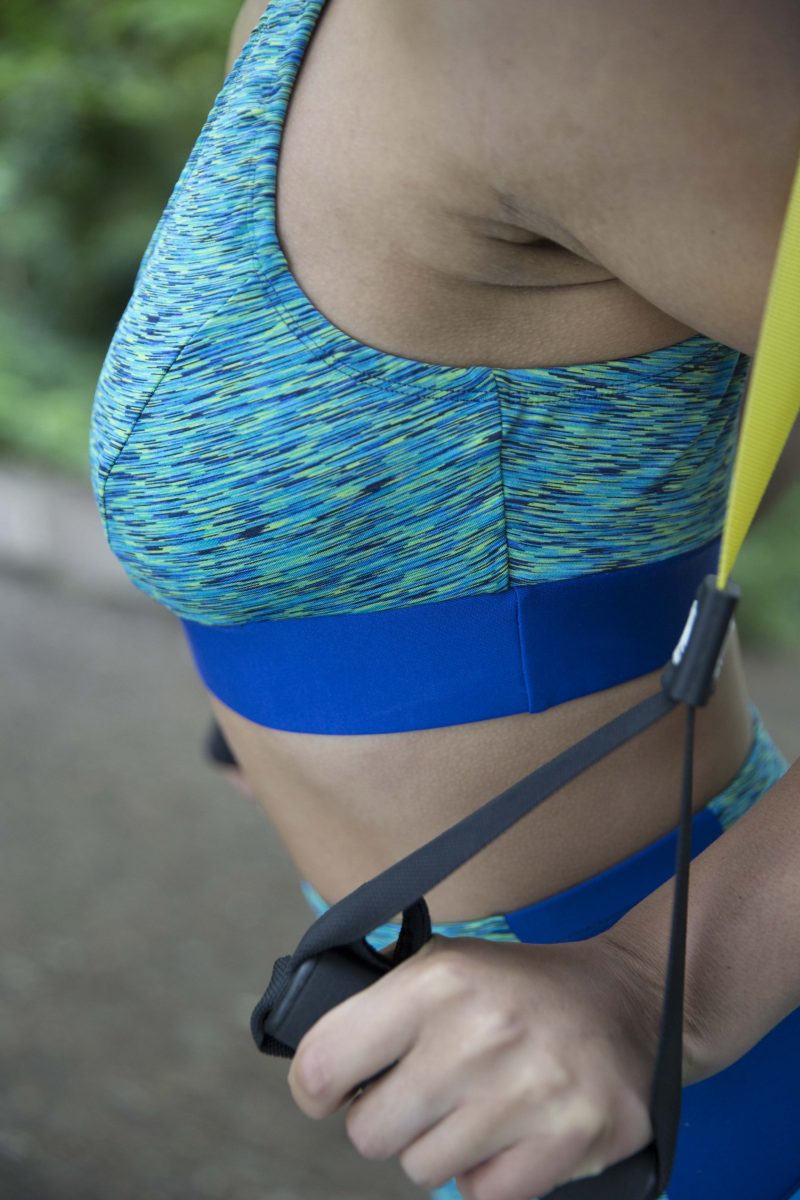 The Crop Top re-uses some of the pattern pieces from the Vest Top, so if you've already followed the instructions for that design, this one is a total breeze as you've only got to draft the Front and Back Bands. The Crop Top shares the same angular upper back detail and front princess seams, but also adds two layers of power mesh inside to give you some support during your works. There's also wide elastic hidden inside the under-bust band which helps to add in extra support, too, and it's secured in place to prevent it twisting around as you move.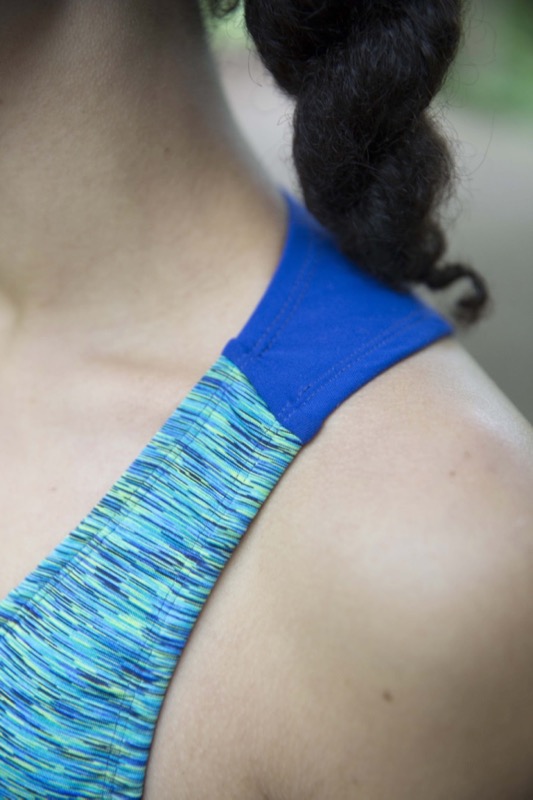 The sample worn by my athlete model Sanchia in the book is made from some fantastic heathered supplex I serendipitously found at my local fabric store, Fabrics Galore. Unfortunately, my shouting about how wonderful it was for the past year means they've since sold out of it, but I can heartily recommend the two heathered activewear fabrics Guthrie Ghani (UK) currently have in stock, or any of the Aussie stockists of the Eclipse space-dyed supplex as alternatives. The royal blue supplex used on the upper back and under-bust bands as well as the turquoise power mesh are from Tia Knight (UK), and I can honestly say that their power mesh colour selection has livened up many a dark and cold morning for me. Lining your sports bras in fun coloured power mesh is a treat just for you!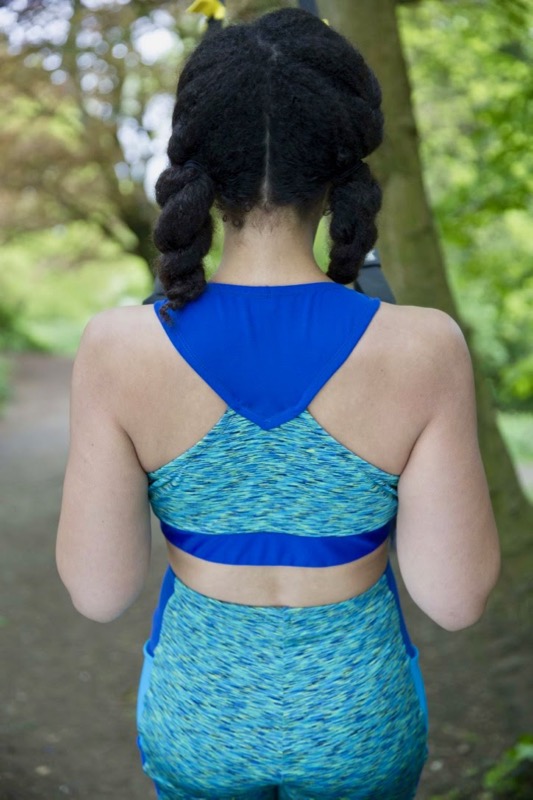 The instructions in the book call for using the "Stitch & flip" elastic technique on the neckline and armhole edges, but you could just as easily use FOE, stretch binding, or even a coverstitch binder to finish off the edges, too.
When I was designing this top, I really wanted something for those few really hot days we get here in London. I personally never feel comfortable running with my stomach exposed (part of the reason I released View B of my Kimono Sweat pattern!), but as soon as I step in the door my top's off for my stretching and core work. I know many others prefer to wear as little as possible for summer workouts, so I could easily see pairing this Crop Top with the Split Shorts for a fantastic summer combo.