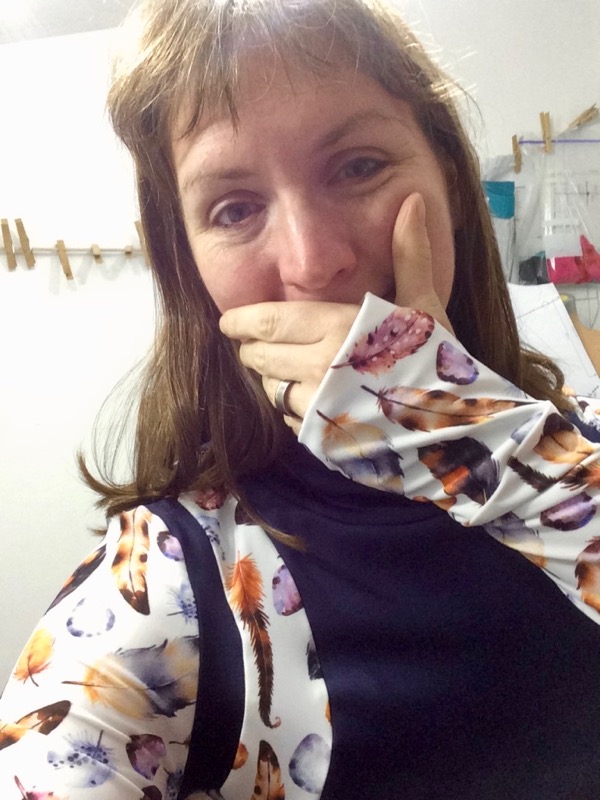 So I've already shown you two versions of the Winter Base Layer top but both are really similar, both in colourblocking and for using the exact same base fabric. But this design is so much more versatile than what you've seen so far, and I wanted my second version to be a little different! So I changed up the way I played with the colourblocking and used some different fabrics, and I love this version just as much as my merino one!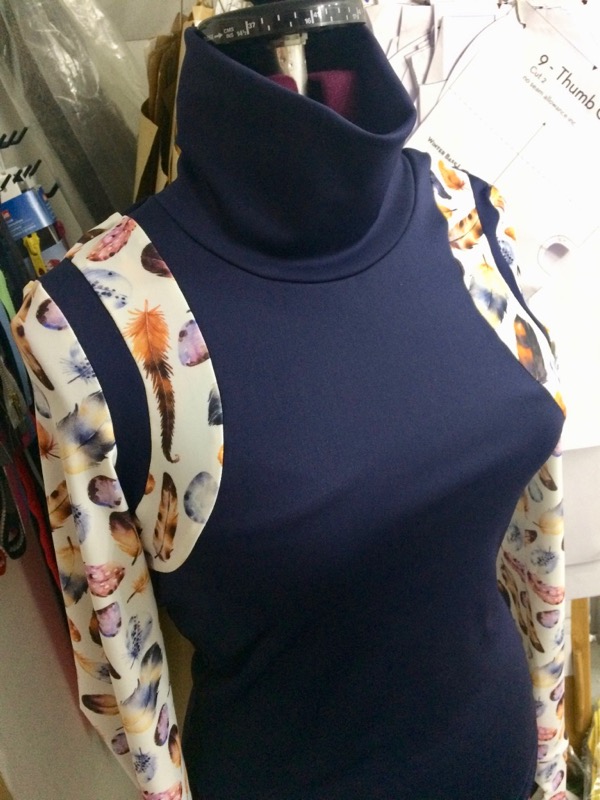 For this version I knew I wanted to use the gorgeous Fashion Formula feather print Active Lycra that's been eating a hole in my stash ever since they gifted it to me at the end of the Great British Sewing Bee Live show. When I've got a lovely print like that, I try to use it on the sleeves whenever I can so that I can layer a short-sleeve top (or gilet!) over it and still have the print on show.
I decided to pair it with this excellent navy blue wicking lycra from Sew Active Fabrics to really contrast with the print but it's so nice and hefty that I almost felt bad not using it for leggings! (Aussies, get yourself over to Sew Active, seriously!!)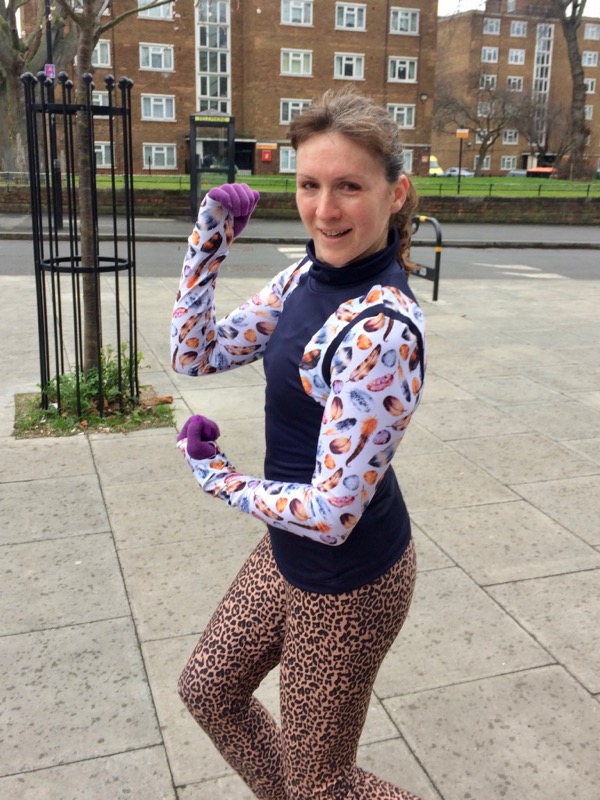 I wanted to change up the colourblocking here so I cut out my fabric to alternate navy-feathers-navy-feathers between the body, bands, and sleeves, and I'm chuffed to bits with the end result! I'm not done playing with this pattern yet, either – I still really want to do a version in one solid colour but use contrast faux-flatlocking stitching around the curved seams instead!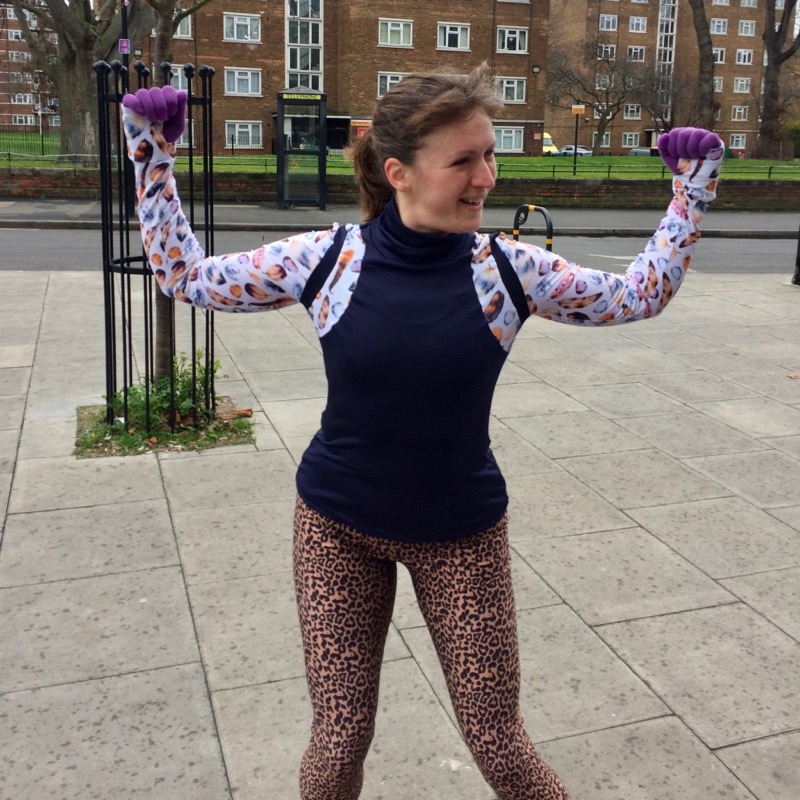 Right after I finished sewing it, I wore this out to a social New Year's Day run with friends, and we ended up having a blast, taking some hilarious shots using my Apple Watch as a remote shutter, and then eating burritos (I like to start my new year off right!).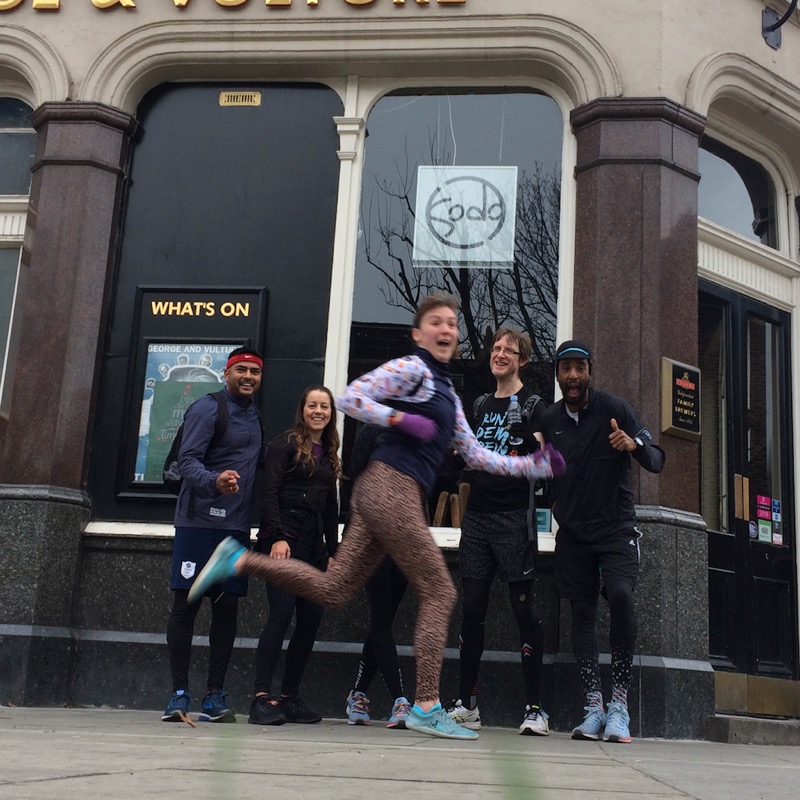 It's since gone into heavy rotation in my running wardrobe – great timing since my training for London Marathon (my 4th time running it, weee!) is in the heavy, 6-runs-a-week stage now! But even though it stands up to marathon training, you can really use this for any winter exercise you like – skiing, hiking, cycling, skating, or just your day-to-day life…