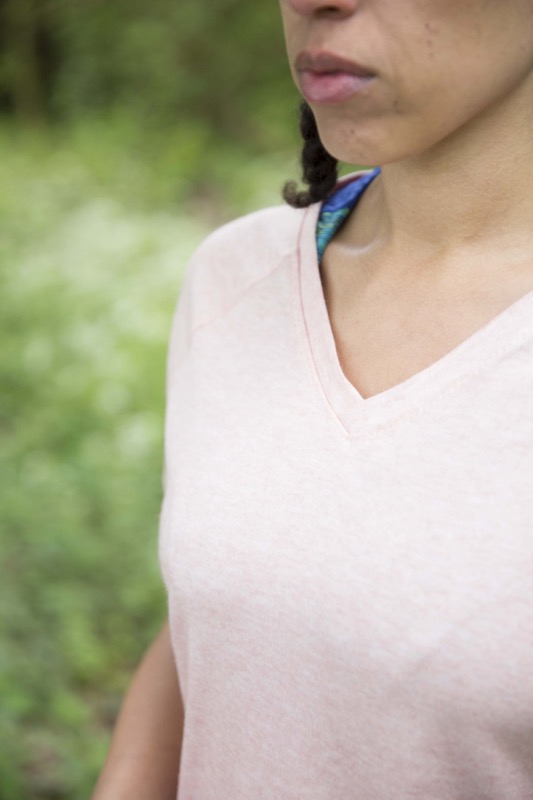 This week I'd like to focus on the Raglan Tee – one of the most versatile designs in my "Sew Your Own Activewear" book and a great one to sew up if you're more comfortable in looser-fitting workout tops. This pairs really nicely not only with the Split Shorts (as seen on my athlete-model Sanchia in the book), but also with the Yoga Bottoms or Active Leggings, too.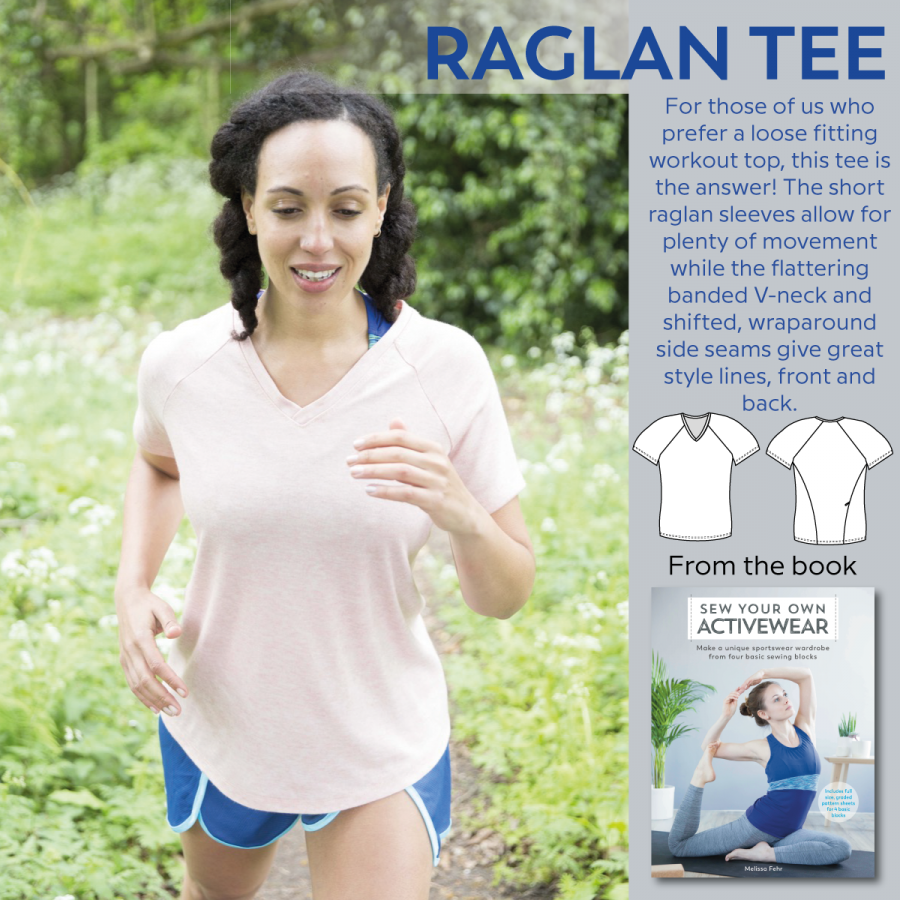 When I was designing this top, I really wanted to show how straightforward it is both to convert regular set-in sleeves to raglan, but also how to shift seams away from areas where they might rub or chafe. I talk a fair bit about shifting seams if they annoy you, but I thought it'd be a better idea to just go and show you how, especially on the side seams where you've got to deal with a waist curve (spoiler alert: it's really much easier than you think!).
I also wanted to show an example of a pocket hidden in a seam (kinda similar to the back pocket on my Tessellate Tee pattern, and I realised I didn't have any V-neck examples elsewhere in the book, so I threw that in, too! (Fans of my VNA Top pattern may recognise the technique for getting those sharp corners!)
For the description in book I condensed this down to:
"For those of us who prefer a loose fitting workout top, this tee is the answer! The short raglan sleeves allow for plenty of movement while the flattering banded V-neck and shifted, wraparound side seams give great style lines, front and back. Plus, there's a clever pocket concealed in the back, perfect for stashing small items out of sight – and out of your way!"
Things you'll learn by making this design:
How to shift side seams out of the way (in this case, to the back)
How to convert a set-in sleeve to a raglan sleeve – one of the more advanced drafting exercises in the book, but certainly doable with a bit of patience!

How to draft and sew an in-seam invisible zipper pocket – hint: interfacing is key to your activewear zipper sewing success!

How to sew a neat-finish banded V-neck (though you could, of course, just keep the standard rounded neck from the Top Blocks if you preferred!)
For the Raglan Tee sample seen in the book, I used this gorgeous pale peach wool-blend jersey from Ditto Fabrics (one of my favourite fabric stores of all time!). Frankly, I'm amazed that they've still got this fabric in stock, though its forest-green sister fabric has already sold out.
I'd planned to make myself a long-sleeved version of this to wear this winter but haven't quite been able to squeeze it in yet! It's really easy to do, however – if you've already drafted the short sleeves you can just lay your Top Block sleeve underneath it, aligning both pieces at the underarm and then just extend your raglan sleeve to be the same width and length as the block sleeve. Or if you're drafting from scratch, follow the Pattern Changes instructions in the book using the fully-traced sleeve instead of just tracing up to the short-sleeve line.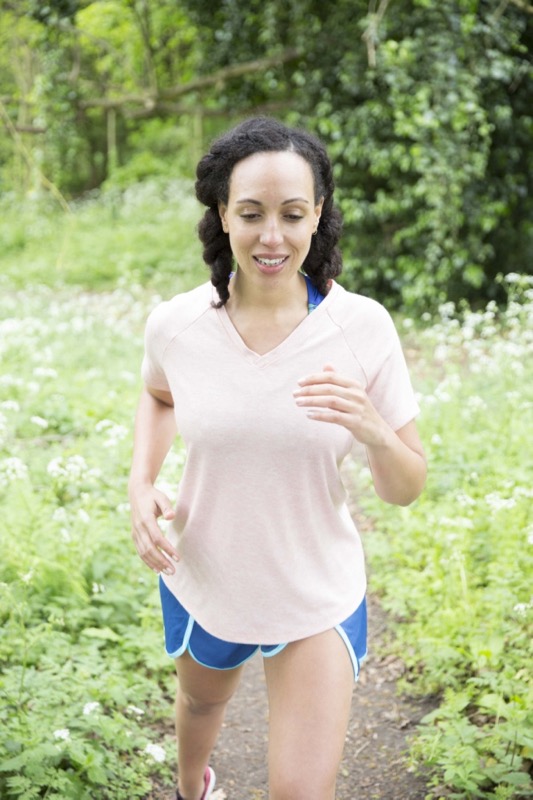 If you'd like to see more versions of the designs from "Sew Your Own Activewear", I'm gathering them all together into a handy Pinterest board, all split into sections for each of the designs!