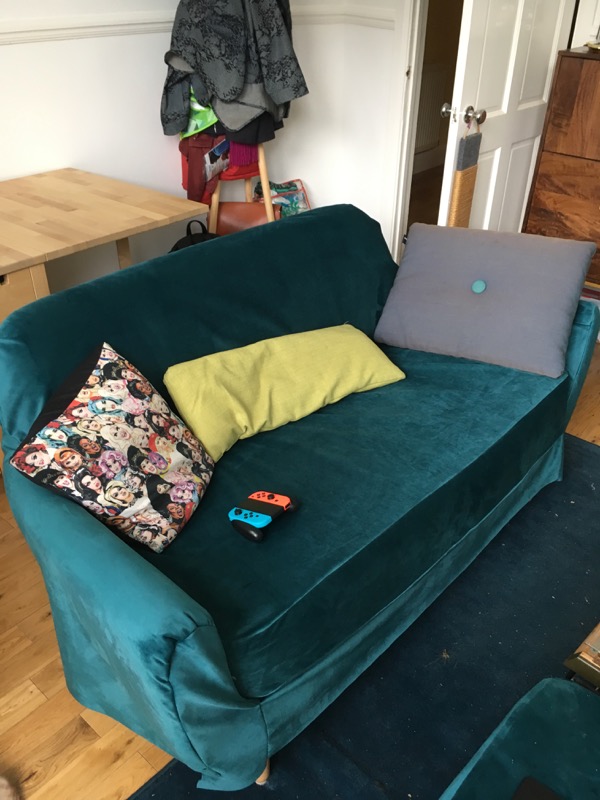 We have loved our sofa since the moment we bought it about 5 years ago, and the bones of it are in great condition, but the fabric the manufacturers used was not fit for every day wear and tear. It faded, took on stains, and the final straw was when the cushion fabric actually wore through (it didn't rip, the fabric disintegrated).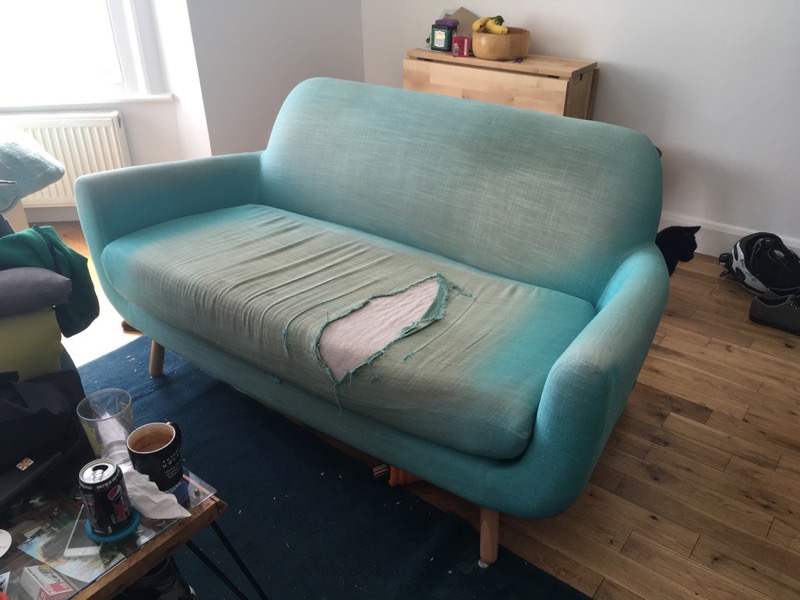 It looked so bad that we were really just covering it up with blankets to hide our shame, which didn't look great either but at least protected the sofa from getting any worse.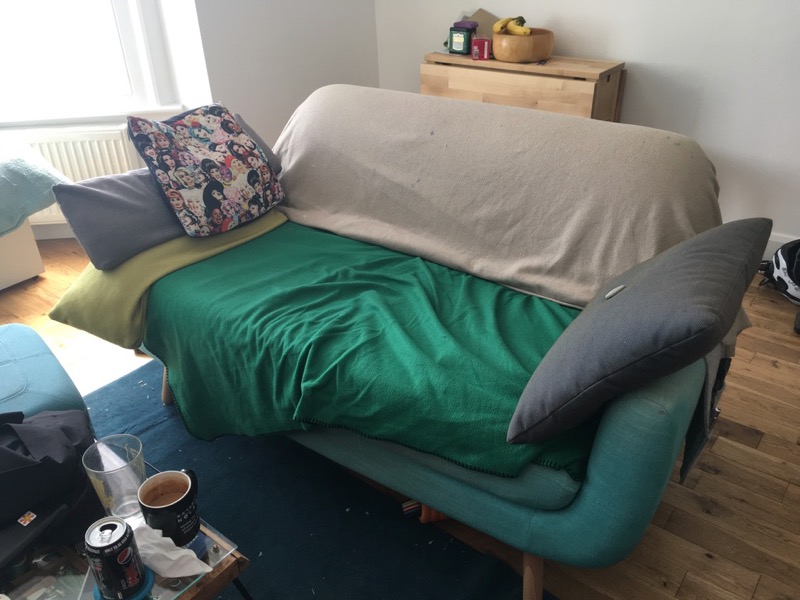 I've never done any sort of upholstery before as home dec sewing just bores. me. to. tears. but the need was too great here and it would've cost more than a new sofa to get it professionally recovered, so I decided to tackle it myself after watching the Craftsy class Custom-Fit Slipcovers: Couches & Sofas with Kim Chagnon.
Our sofa is a generally easy shape to cover, and neither of us like the look of piping, so we could skip those steps and just get straight to measuring, cutting, and pinning around the sofa itself (which then stalled as we realised the 5m we bought was a few metres short!!).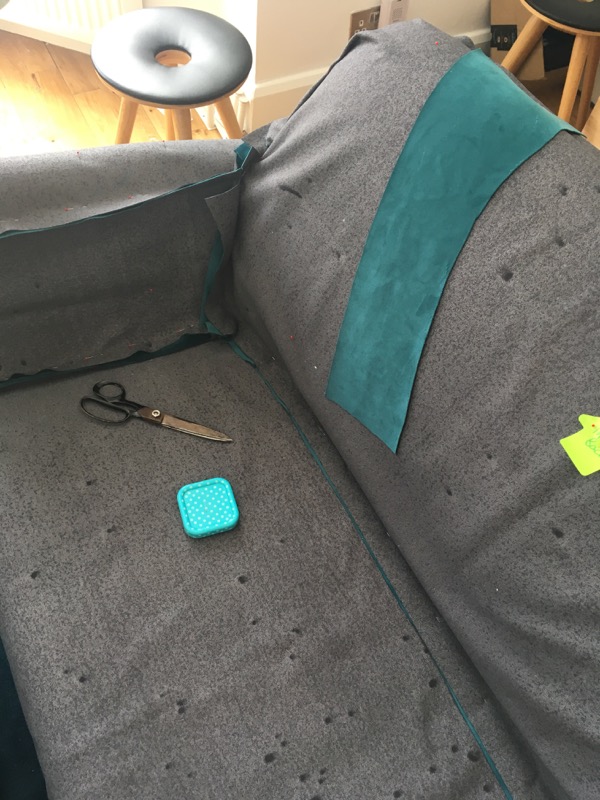 I'm an experienced sewist but this project was character building. The slipcover techniques itself weren't bad, but the upholstery velvet we chose had a sticky backing which left a residue on EVERYTHING – my fingernails, pins, the machine bed, and even on the underside of my walking foot after only sewing a foot or two.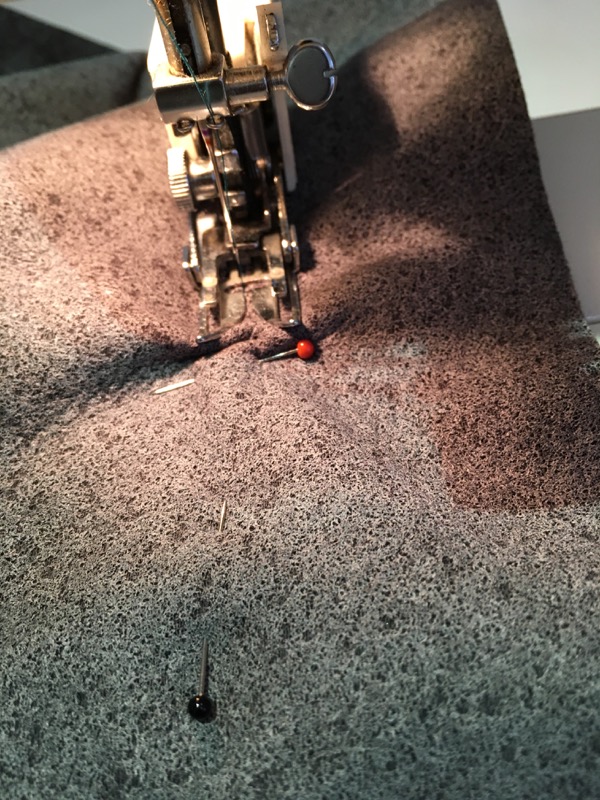 So I had to sew the entire thing (plus an ottoman cover) using tissue paper between the fabric and my machine, which made it take much longer and be rather trickier to sew accurately. Even so, I still had to stop every half hour or so and clean the goo off of my sewing machine bed, and you'd better believe I gave my entire machine a good scrub after it was all finished!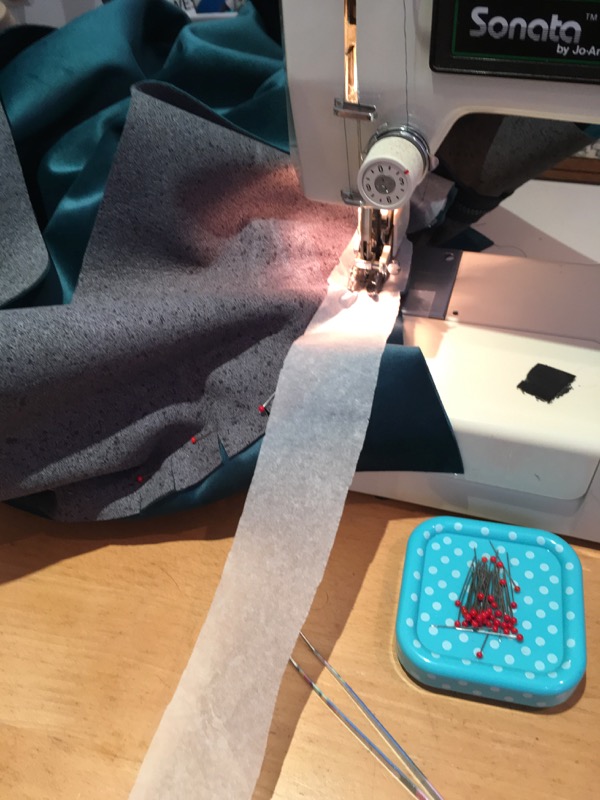 The fabric was so thick and sticky that I had to use a pair of tweezers to remove the pins as I was sewing, too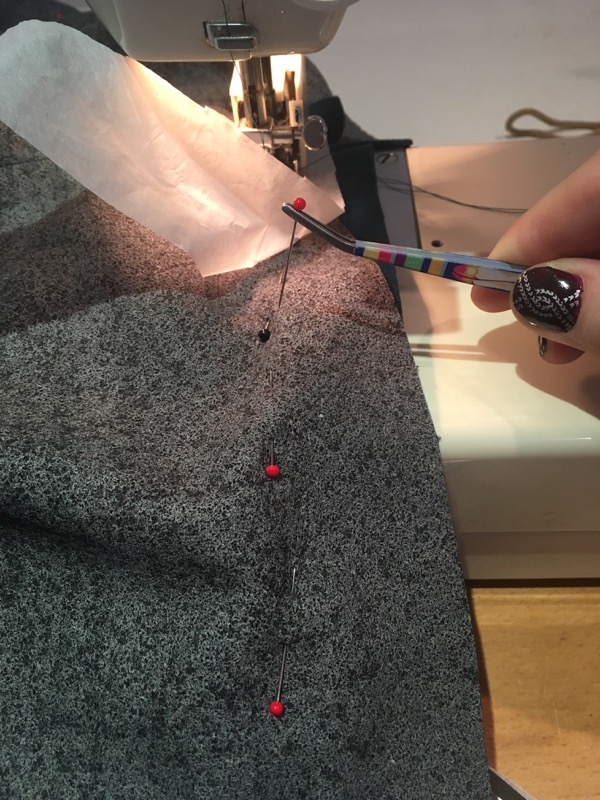 And after every seam was sewn, I also had to remove the tissue paper from the seam (grip both edges and pull and it mostly tears along the stitching line)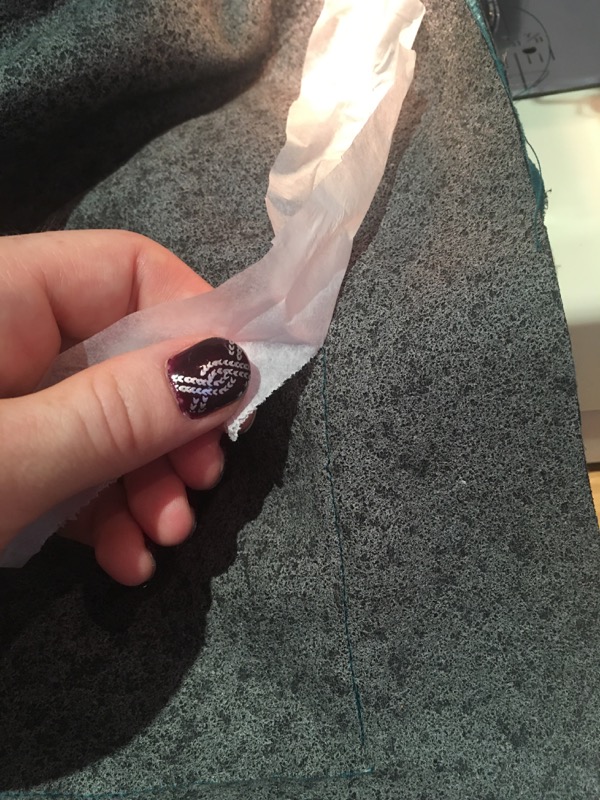 I didn't have any metre-plus long zips in my stash, but I did have a few hefty 80cm Prym zips so I opted to use two of these sewn with their opening edges in the centre back of the cushion (plus a little flap inside so the raw foam isn't exposed at the gap) to make the opening long enough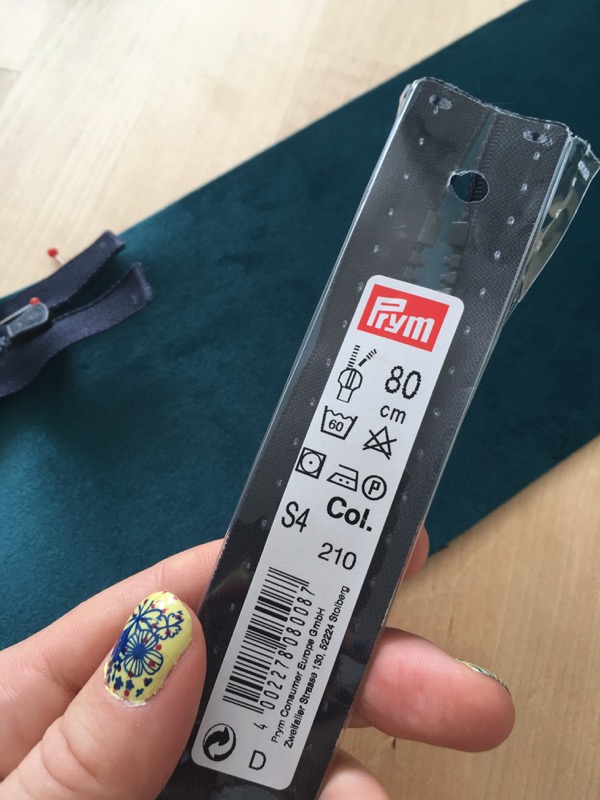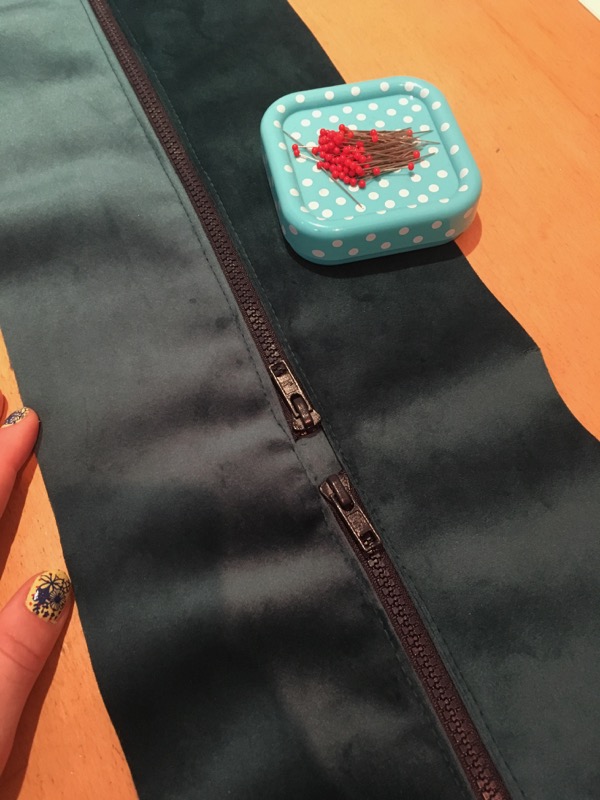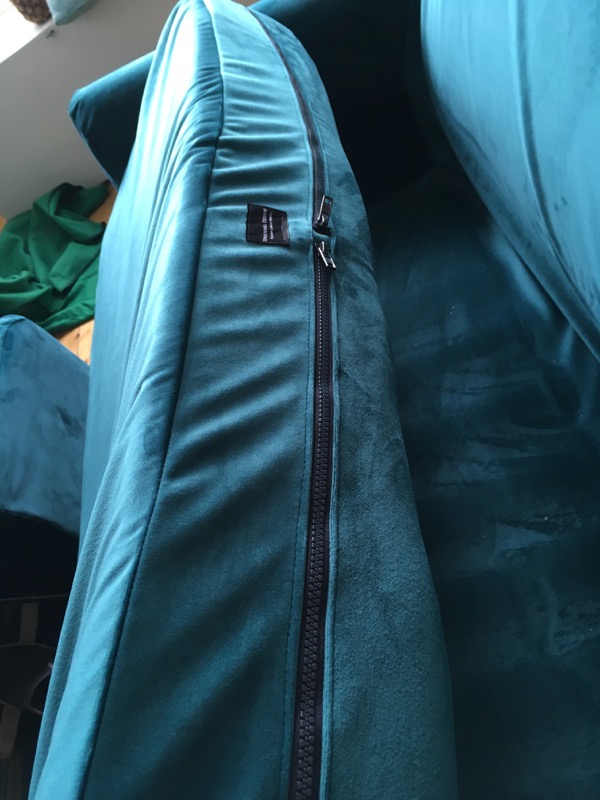 But the end result is undeniable! It's not perfect but it's far far better than the Before (or even being covered in blankets, which is how we were living with it for months)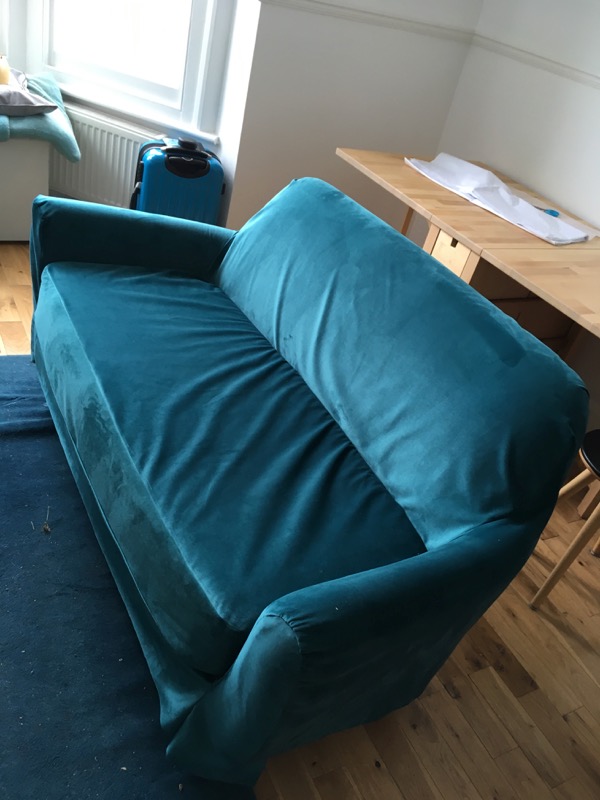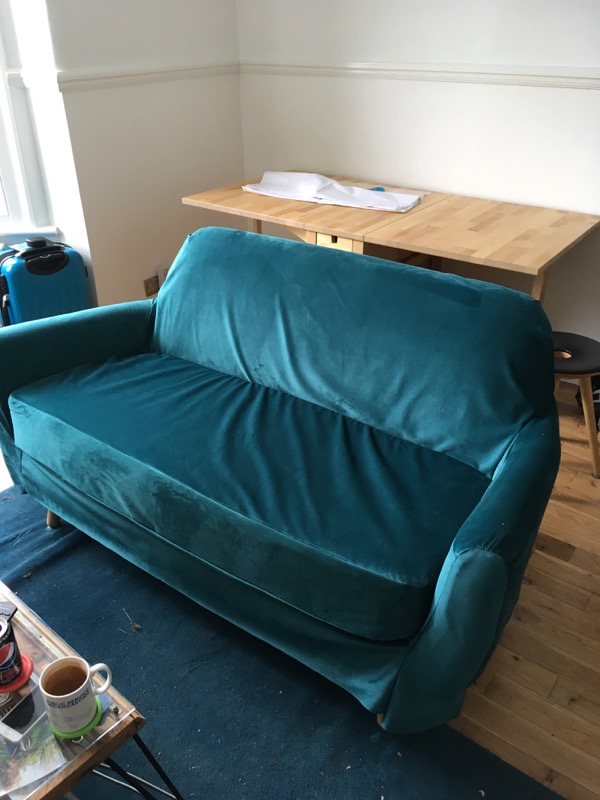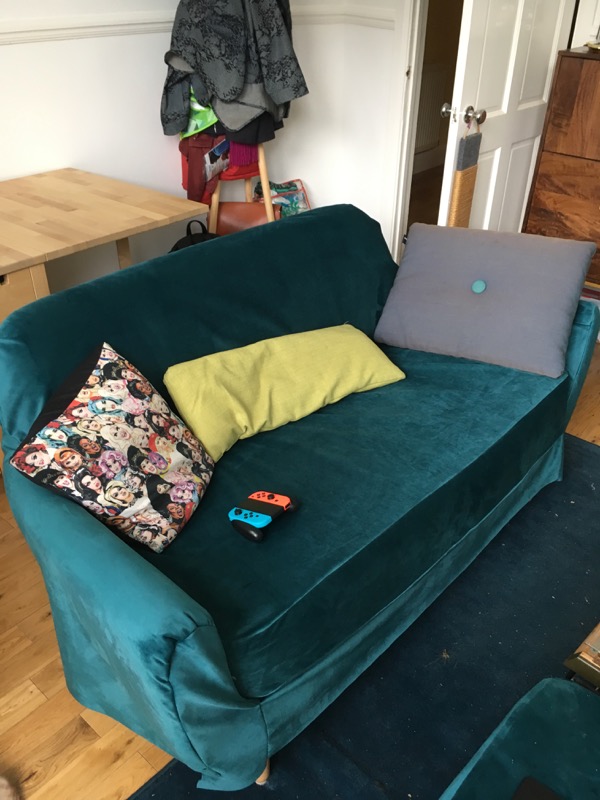 There's actually a meter or two left of this fabric now but I'm not in any hurry to sew with it again! But we might find the need to cover some bench seating once we're back on the boat so it may come in handy again…