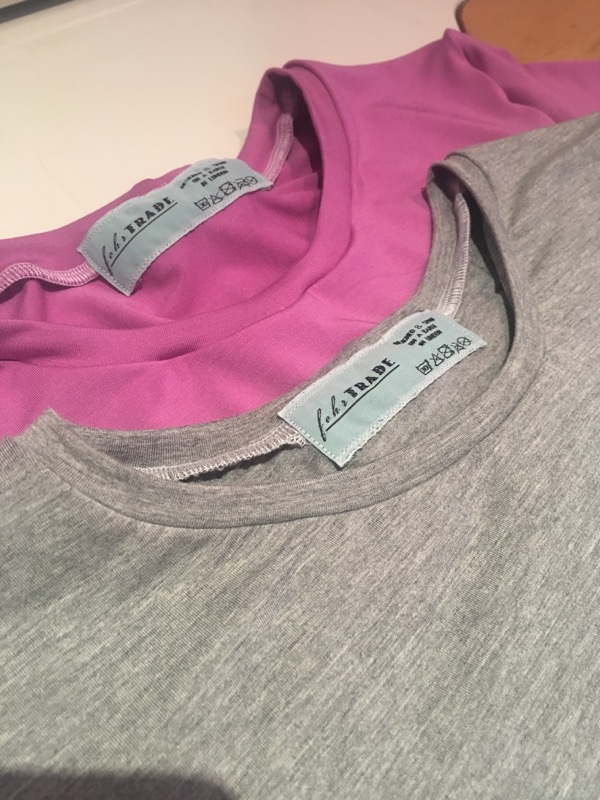 I had just about a meter leftover from the lovely Raystitch bamboo jerseys I used for the samples on my Craftsy class, and the fabric is too soft and wearable to leave marinading in my stash!
So I pulled out the Loose Fitting Top Block from my "Sew Your Own Activewear" book and managed to squeeze a teeshirt (minus a bit of hem length) out of each with hardly anything leftover!
I made these assembly-line style on a weekend and I've been wearing them loads to work. Since they're bamboo they're also great for leisurely cycle commutes or lunchtime Pilates classes, too (about the only activity I can really handle at the moment).
First up is the grey marl bamboo jersey one (modelled here by my lovely assistant, Susan!)…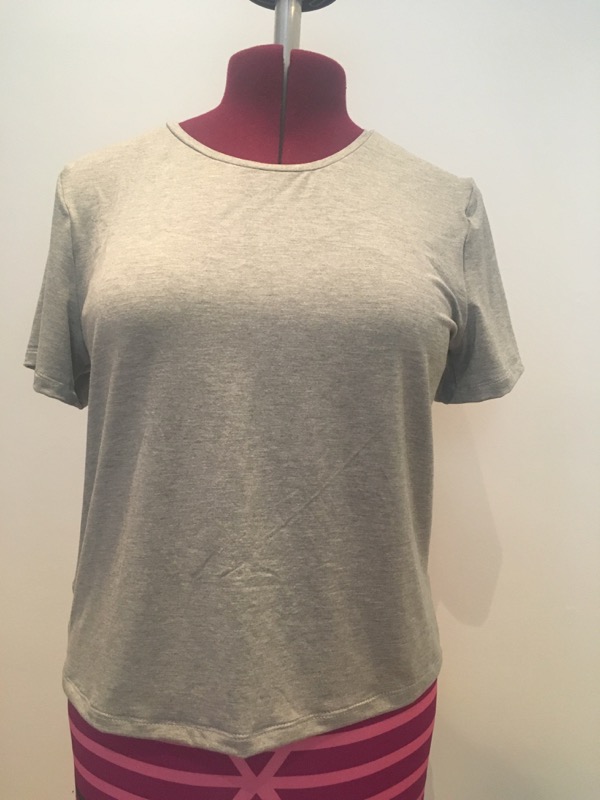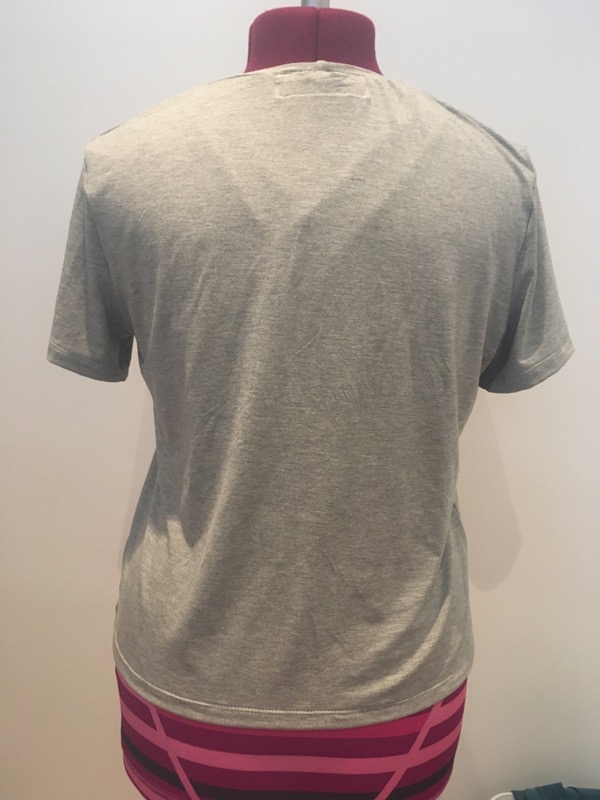 …followed by the orchid bamboo jersey tee (much more of a purply-pink than it appears in these photos, and is already sold out on Raystitch's site, I'm sad to report!).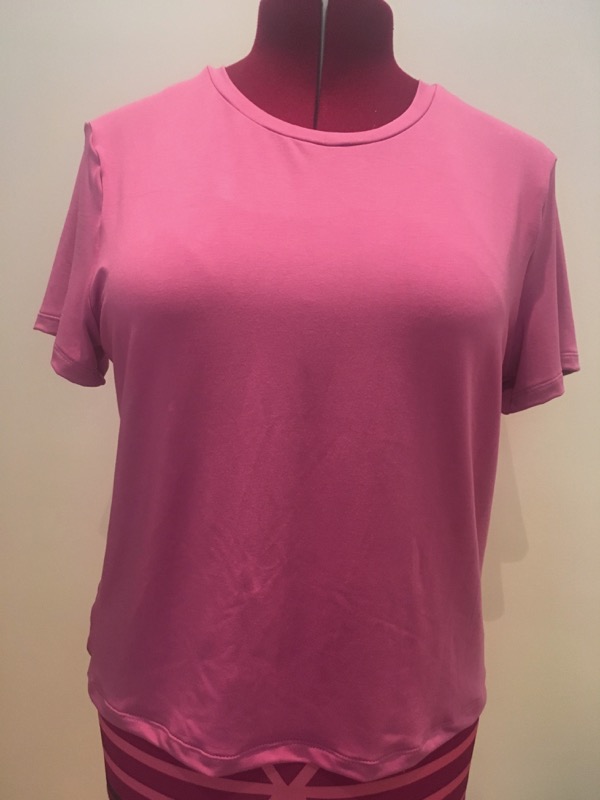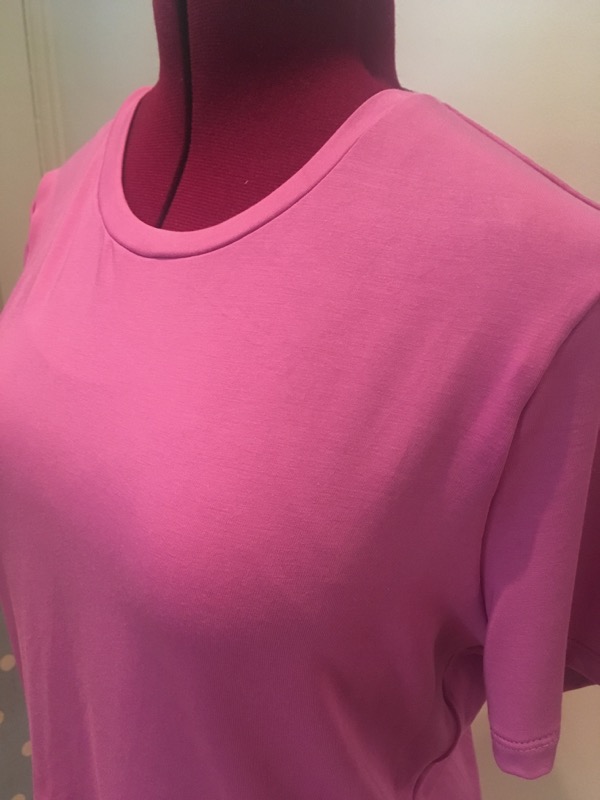 I laid them out to show on my Instagram Stories, and for good measure, I thought I'd poll my followers to determine which one I'd wear to work on Monday, and the orchid version narrowly won!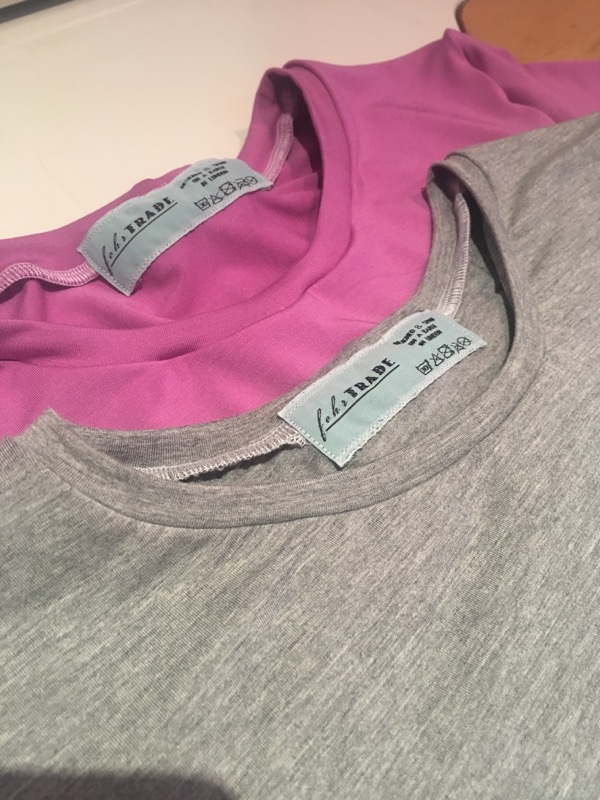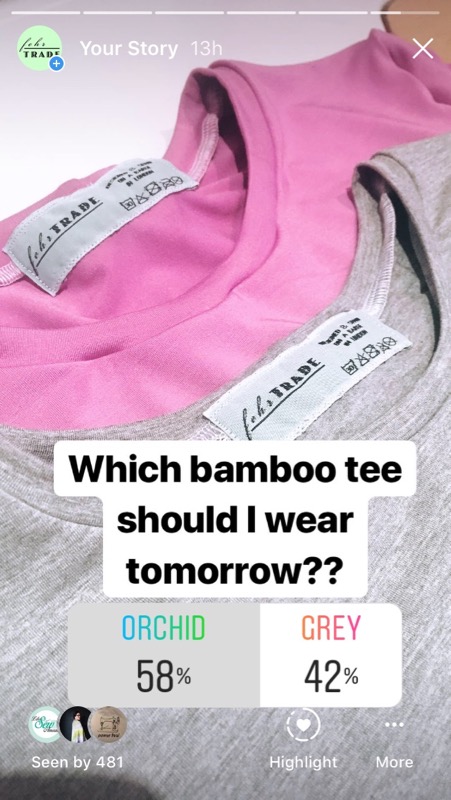 I ended up wearing the orchid on Monday and the grey marl on Tuesday, and just got some selfie shots in the office loos so you could see how I styled them.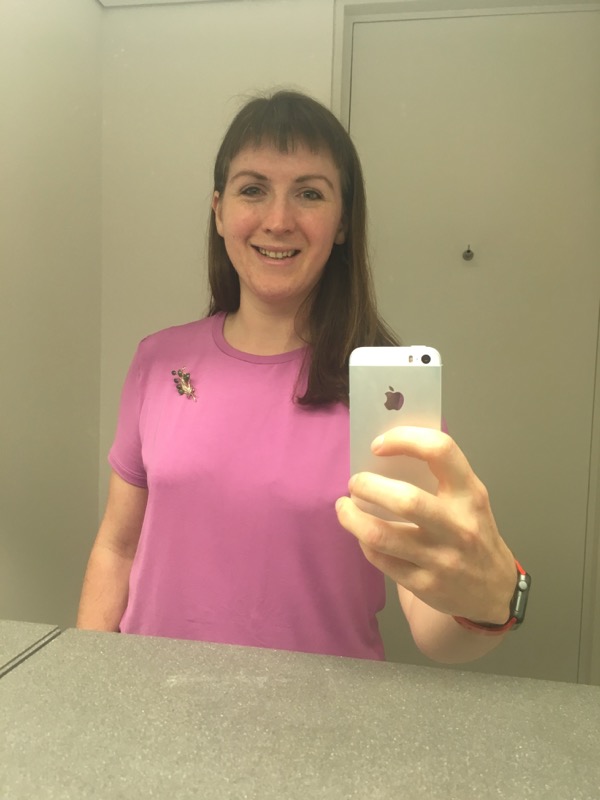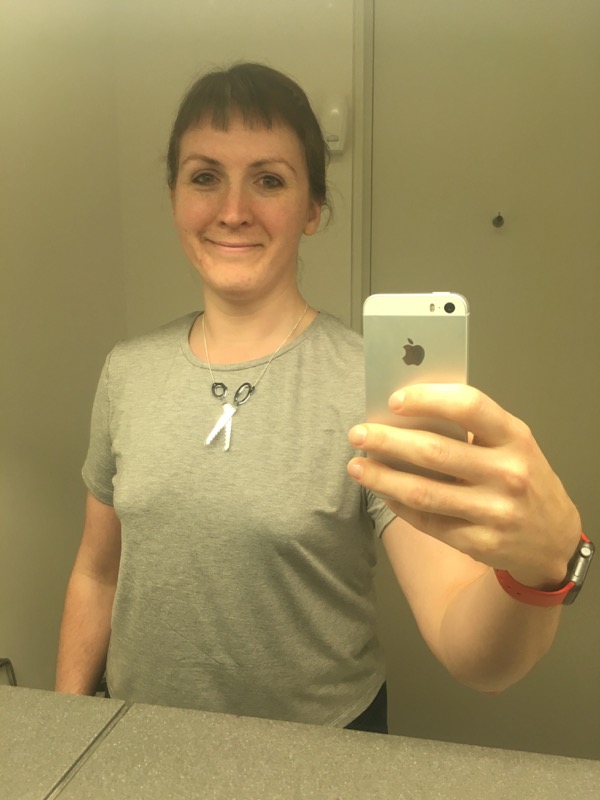 I'm finding these tees to be the perfect blank canvas for my growing pin badge collection (as well as my beloved Tatty Devine pinking shears necklace from a few years ago).