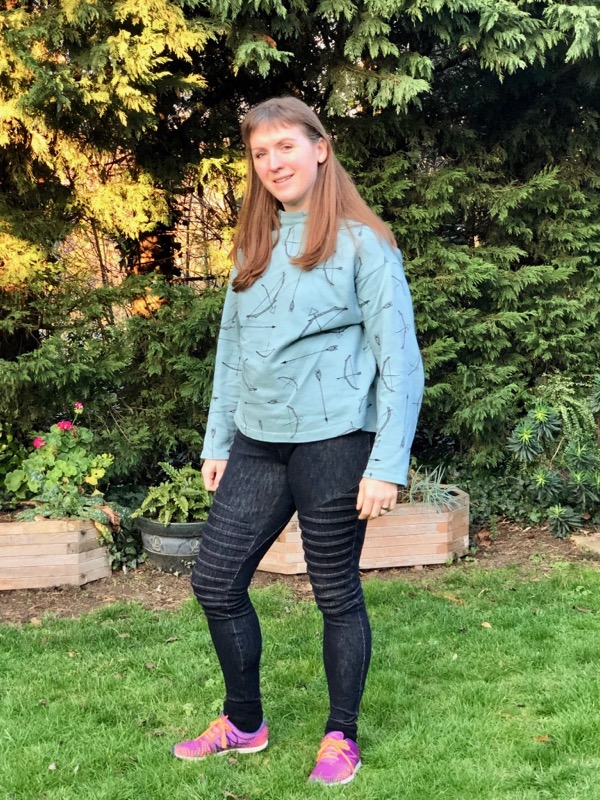 Apologies for my absence recently – I only really have Fridays to devote to all things FehrTrade (writing blog posts, answering emails, boring admin, developing new patterns, answering B2B requests, etc) and I had a few Fridays where I took on some paid work, and now I've been sick for the past two weeks, and frankly, blog posts are the bottom of the priority pile so they're what gets dropped if I run out of time.
And also I'm still playing catchup with garments I made quite a while ago, which isn't the most motivating to write about even though I love the garments themselves. Like these, which I've worn at least once a week since I finished them. These leggings were actually the last garment cut out before we moved out of the flat in December, and the first garment sewed back in my little floating sewing cave in January!
If you recall, I really like wearing (ugh) jeggings, though I really hate that word! In the past, I've made…
So this is basically a repeat of my last pair, which were self-drafted leggings with pleated upper thigh section. I couldn't find my paper version, but happily I still had it on my computer so I just printed out another (another bonus of digital drafting!).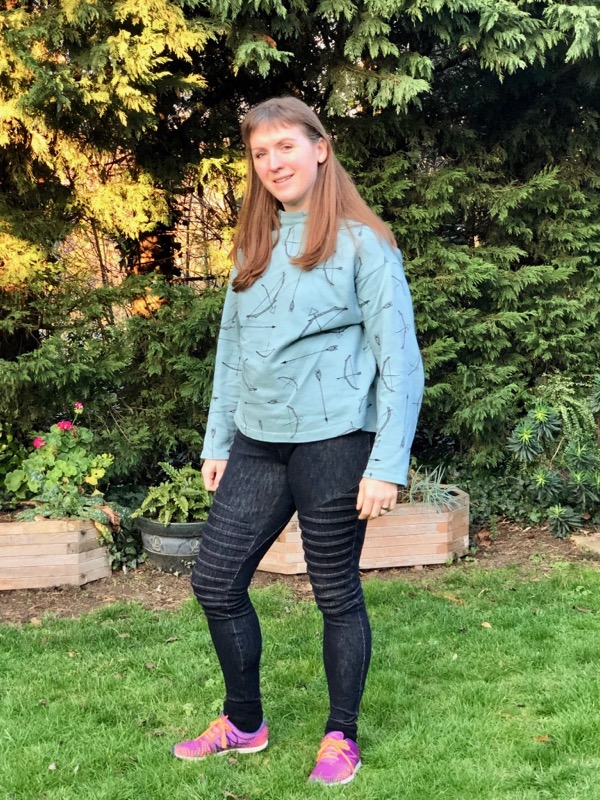 Frankly, the hardest part of making these is finding the right fabric (something that's stretchy enough but still looks like denim), which I'm pretty much always on the lookout for! I'm really looking for a thick jersey that has the appearance of denim rather than a thin denim with a high spandex percentage, as I find those tend to "grow" when worn and really don't last as long as a high quality jersey. So I was thrilled to find exactly what I was looking for at Ditto's Brighton shop last summer! It's a super nice denim-look jersey which happens to be from a very well known Italian designer but Gill can get in trouble if they find out so I promised not to reveal which one. Suffice it to say, this fabric is a dream, and I love that it's got little lines of deep blue interspersed amounst the navy.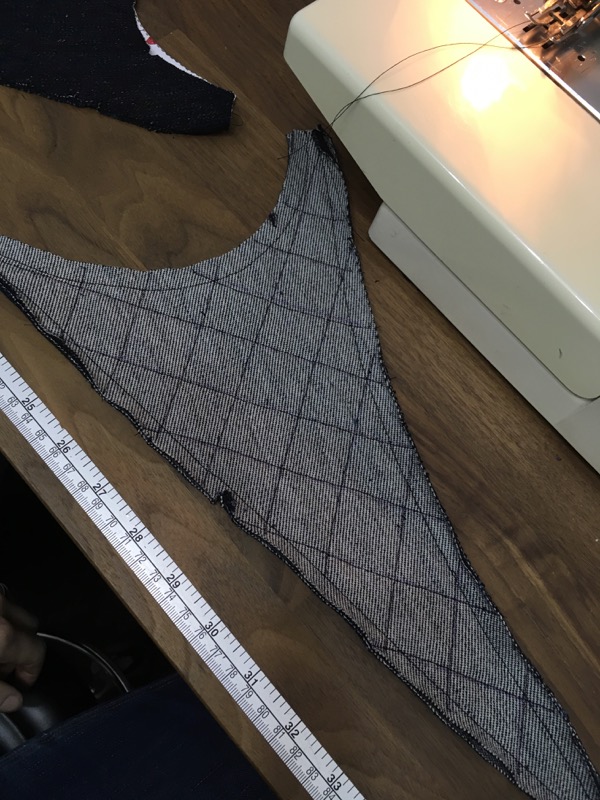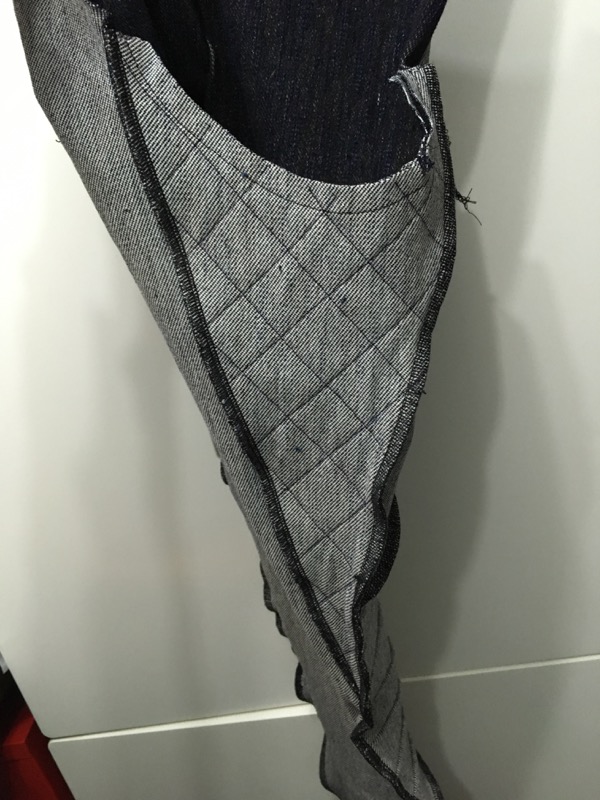 Before I printed out my pattern, I took the opportunity to modify it with a new gusset shape I've been playing around with – more to remove the inseams at the inner thigh than to add range of motion. To add durability I cut the gusset in two layers which I then quilted together to see if that helps prolong them. I wouldn't do this on actual denim as it'd be way too thick between my thighs!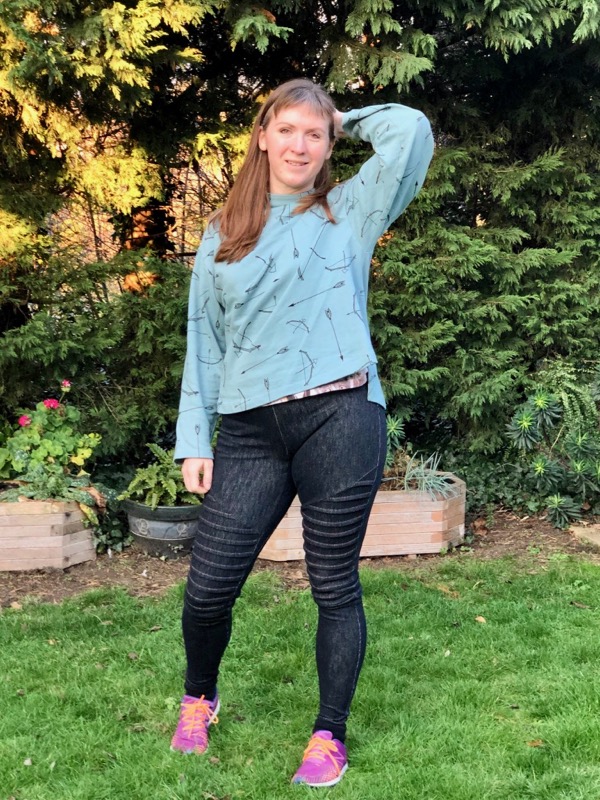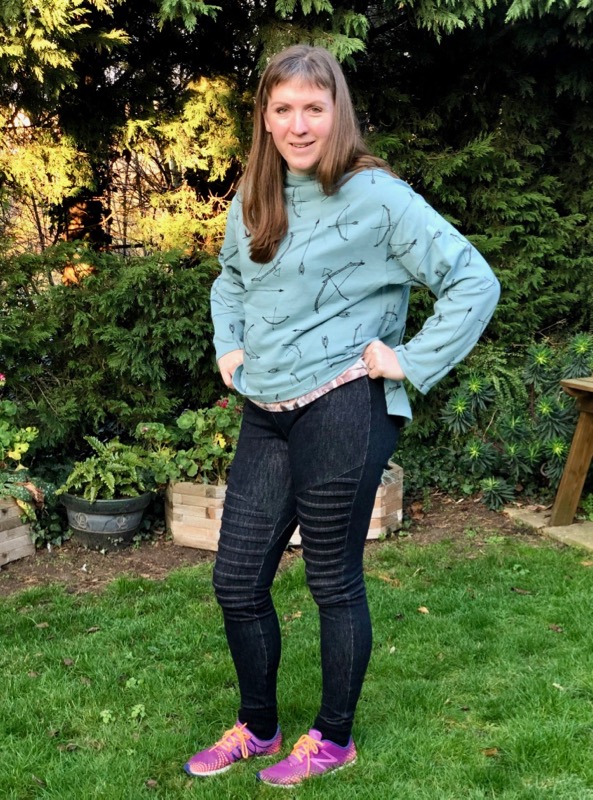 I've paired it here with my Named Talvikki sweatshirt – also made in fabric from Ditto!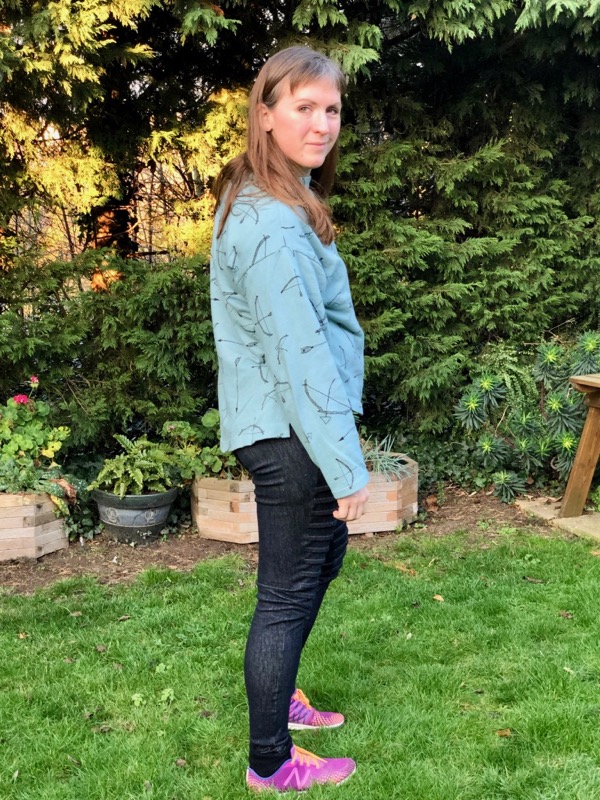 The back on these are just plain – no seaming or pleating, and it's one long piece of fabric (apart from the gusset)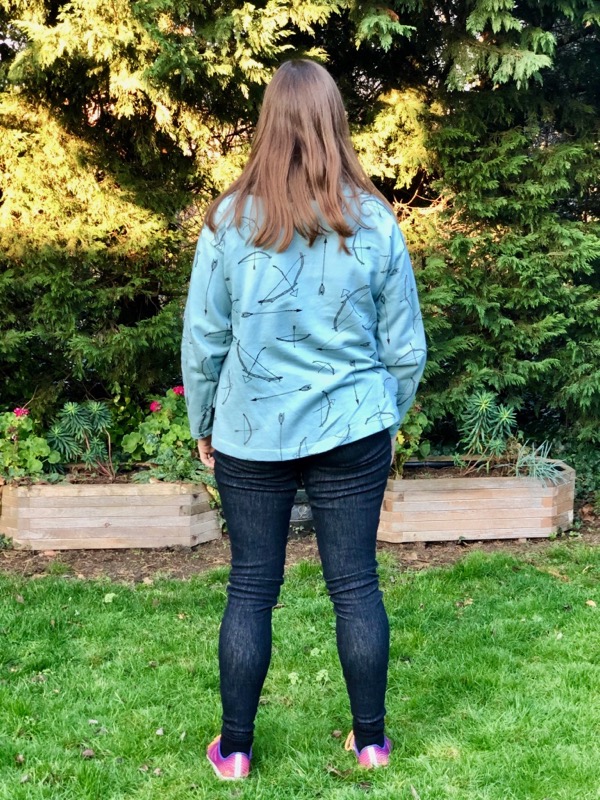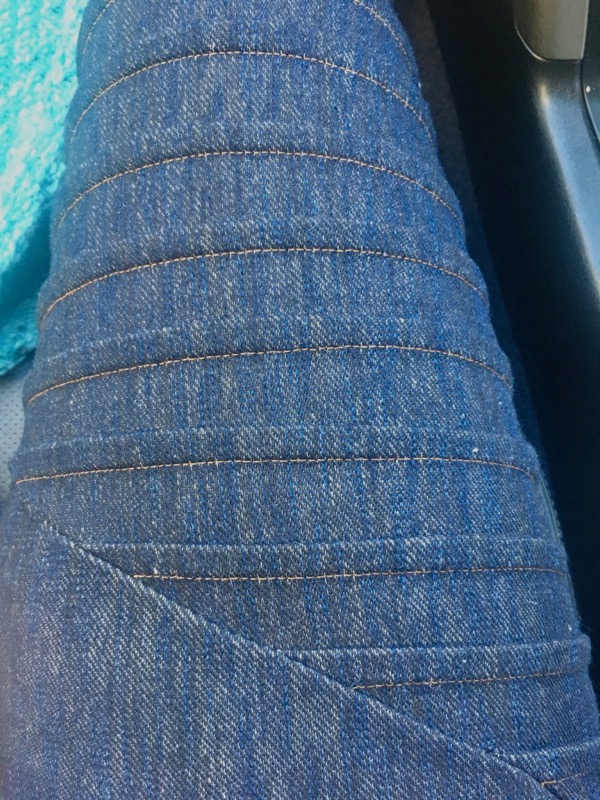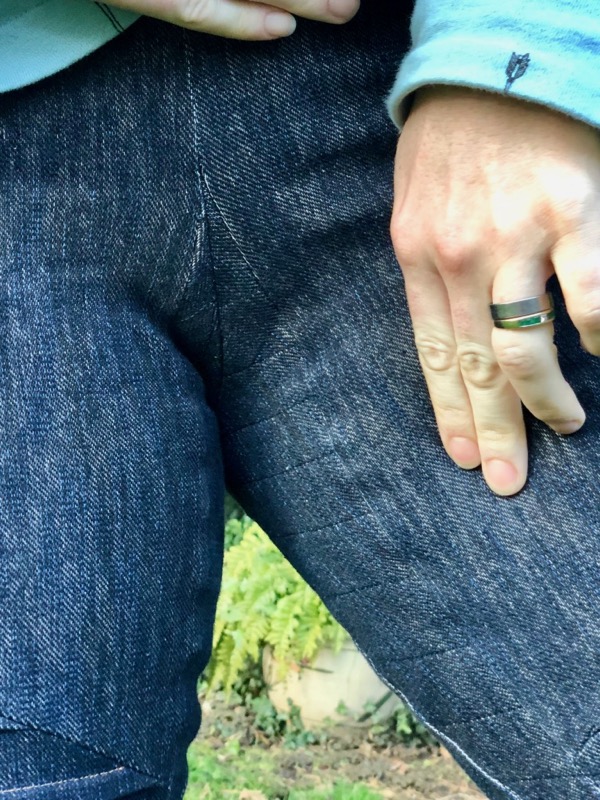 I didn't get the fit quite perfect on these – somehow I got the rise too low so I'll likely do a quick fix by putting one leg inside the other and scooping out the crotch curve a bit lower as the waistband isn't as high up as I'm used to and it's annoyed me as I've been wearing them for the past month! I'm not quite sure how it happened since I thought my previous pattern was based off my block but it appears not! Again, it's not a huge issue since it's easy to fix and I can even do it without unpicking the waistband.
This was really a functional make as I really like to have a pair of these denim-look leggings in my wardrobe at all times, and I was really feeling the absence of the previous pair since they developed too many holes to be mended. So they may not be the most exciting make, but they're a necessary part of what I wear on a day-to-day basis!