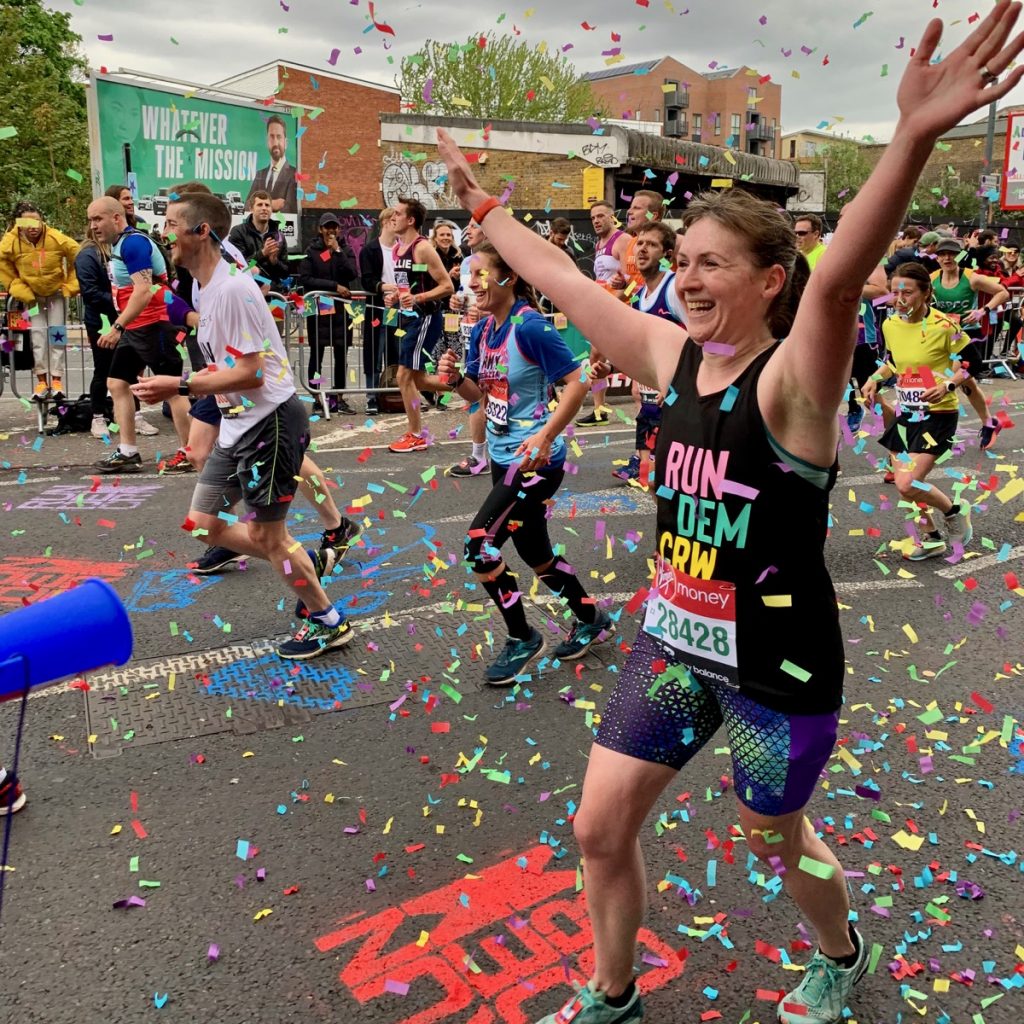 On Sunday I ran London marathon for the 4th time, but it was my 7th marathon in total, all since my bone marrow transplant in 2009. As is my tradition, I sewed myself something new to run it in! Yes, I've run all 7 of my marathons in self-sewn gear!
This time around I chose a shortened version of the Active Leggings from my "Sew Your Own Activewear" book. If you recall, this is actually the same pattern I used when I ran London marathon in 2017, the day before my book deadline! Both of the fabrics I used were from Funkifabrics, and actually both were leftover from the Steeplechase Leggings made for my Craftsy/Bluprint class. I just love this print and colour combo too much not to have it in both shorts and leggings form in my running wardrobe!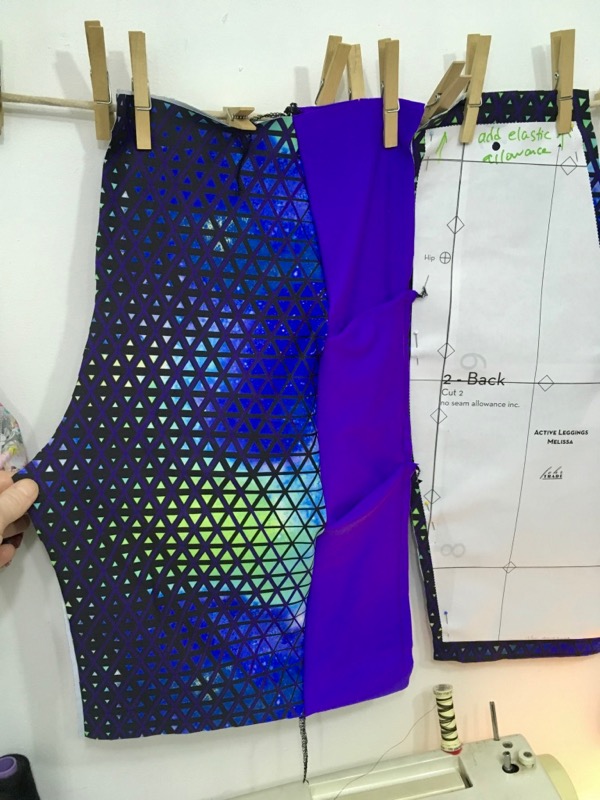 The main advantage to this Active Leggings design is the four big side pockets, but I added an inner back waistband pocket (from my Steeplechase Leggings pattern!) too, though I didn't use it on the day. I had plenty of space for all my Gu and Torq gels, Shot Bloks, SaltStick tablets, and phone (with battery!) with just the four side pockets, as it turned out.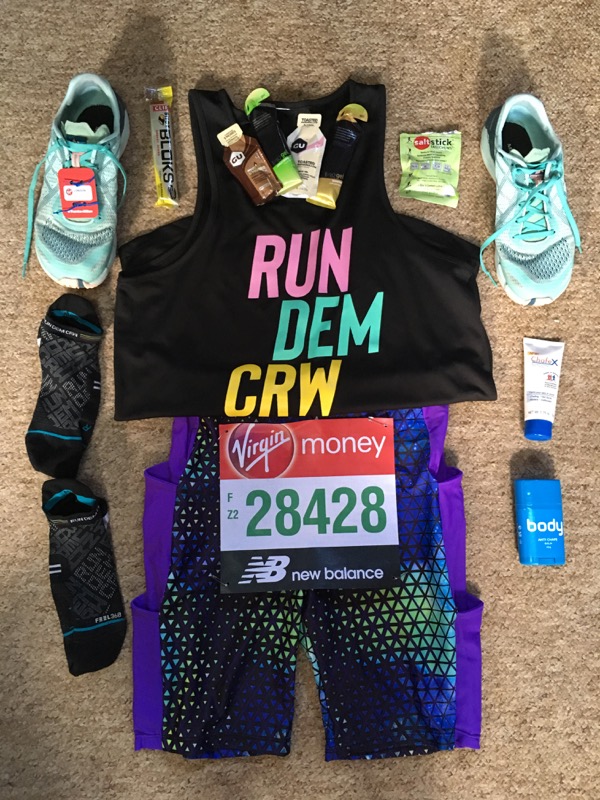 I even had two women in the start pen ask me where I got the shorts cos they were so jealous of the pockets!! Sorry ladies, I do not carry business cards on a marathon, so you'll have to just remember my book name!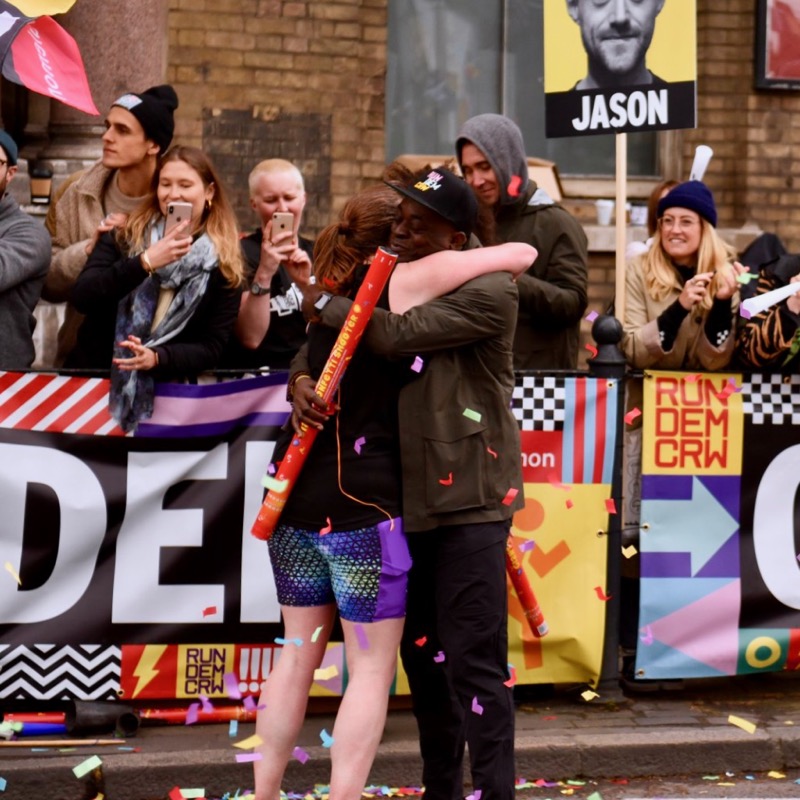 Photo credit: Simon Roberts
Like most years, I ran with my running crew, Run dem Crew across my chest, but this was the first year I didn't also put my name on it. I kinda felt I didn't need it, and it was nice to know that if someone shouted "Melissa!" from the crowd that they actually knew me. And as always running through RDC's legendary Mile 21 cheerpoint was EVERYTHING. I gave out so many hugs, high fives, and hollers that I'm amazied my heart didn't burst out of my chest!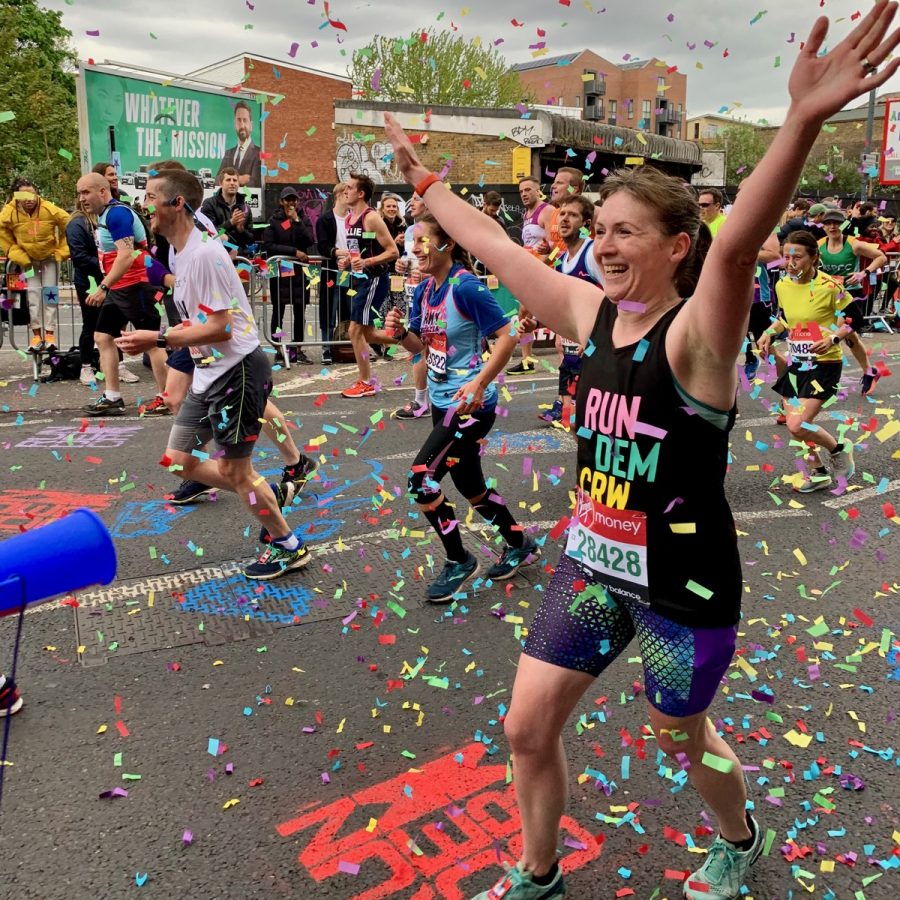 Photo credit: Annie Clarke
You can read my full race report over on my neglected running blog here, but the short version is: I had a freaking BLAST and smiled literally the entire way. This was exactly the marathon I needed, and I haven't felt this happy in a long, long time.