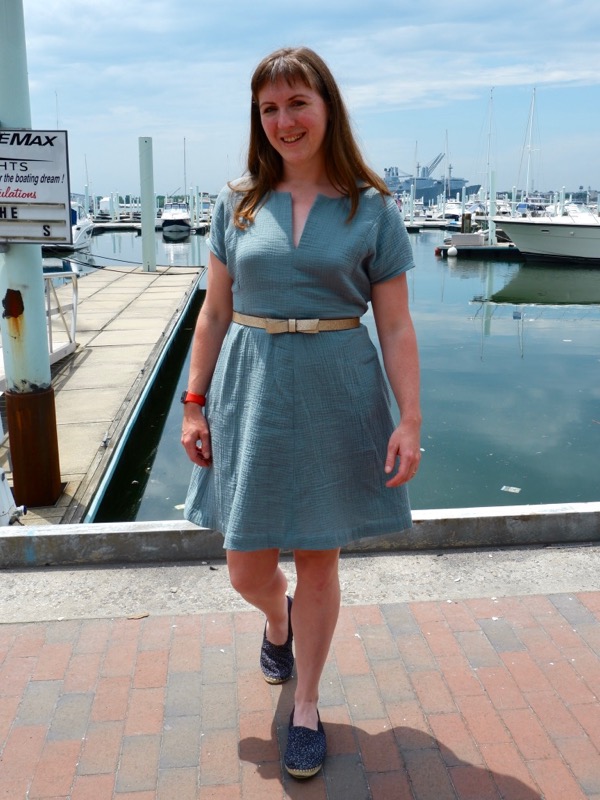 A while back I'd heard of a fabric called "double gauze" that was supposedly perfect for hot weather, but at the time it was really only available imported from Japanese shops and really expensive at that! Fast forward a few years and it's now much more readily available locally, so when I was in Brighton last August I bought some of their muted teal double gauze fabric (also available in a bunch of other colours), keen to try it out. Double gauze is two layers of cotton gauze/muslin fabric joined together with stitches in a grid pattern which creates a sort of seeersucker or quilted texture. It also means the two layers may not be 100% on grain to each other, and it really likes to shrink in the wash so be sure to pre-wash it.
I wasn't quite sure what to do with it though until I saw the perfect day dress in the May 2019 edition of KnipMode magazine (#11, though #12 is a longer version with longer sleeves). The pattern is available to buy online, too, though be aware the instructions are in Dutch.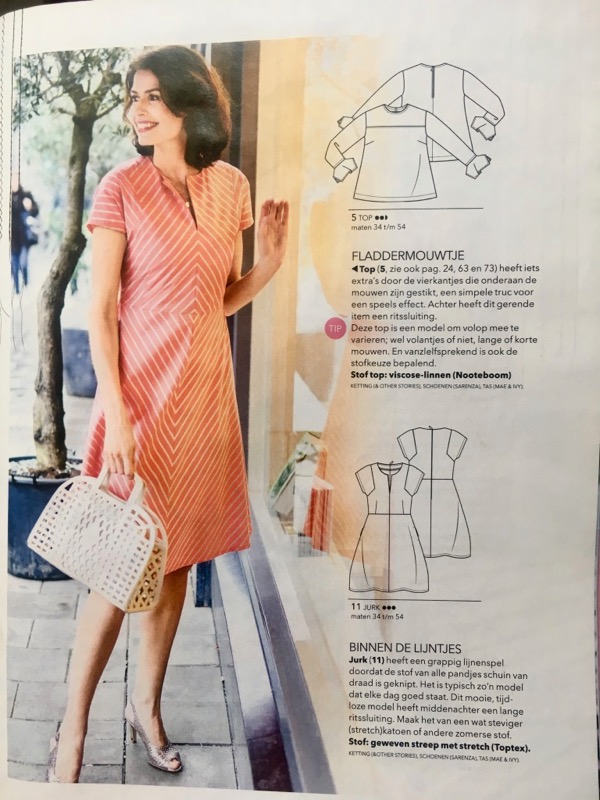 I just love the interesting square armhole shaping on the front and back of this! I even managed to fit it all in to my 2m, with a bit of fabric tetris.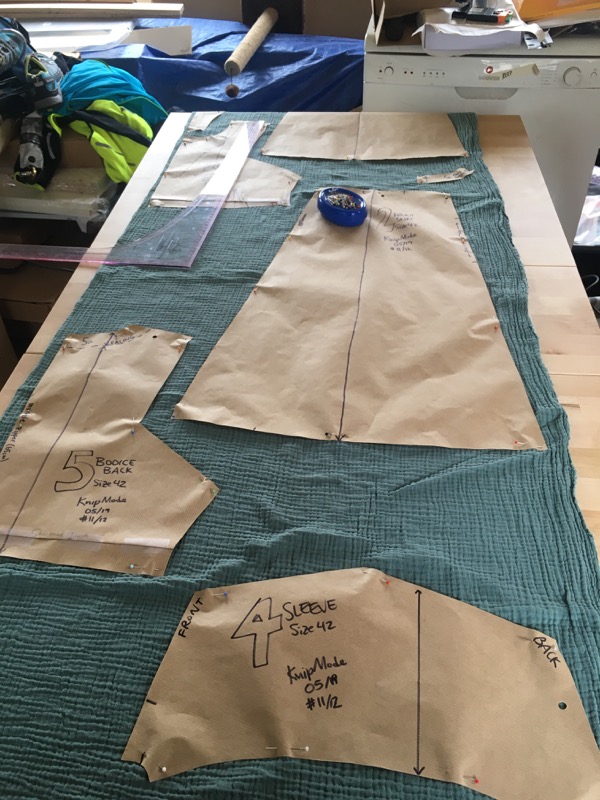 The construction was really straightforward (the instructions may be in Dutch but I never look at them anyway), but when I tried it on I found the waist to have a bit more ease than I was expecting, and the hem length to be REALLY long, even though I'm the exact height KnipMode drafts for at 172cm (5'8″).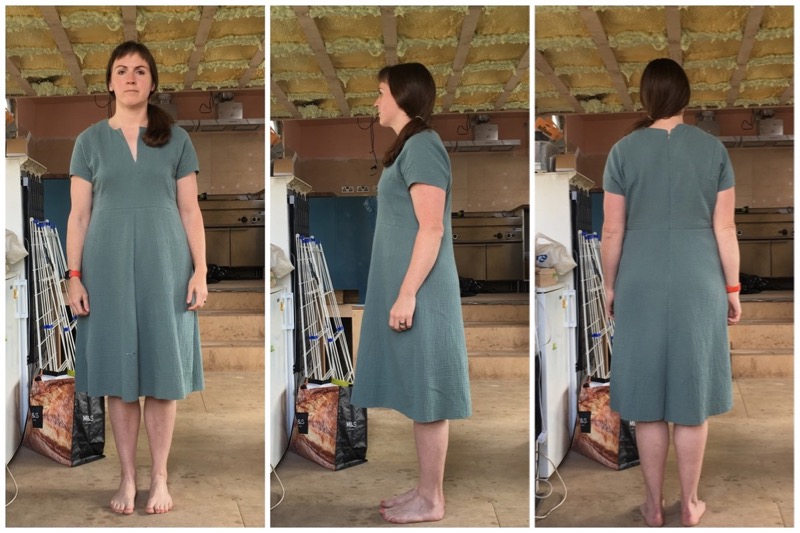 Especially with the muted colour, it just looked really dowdy and, well, "sister wife"! So I basted up the hem by a good 6-8 inches and tried it on again.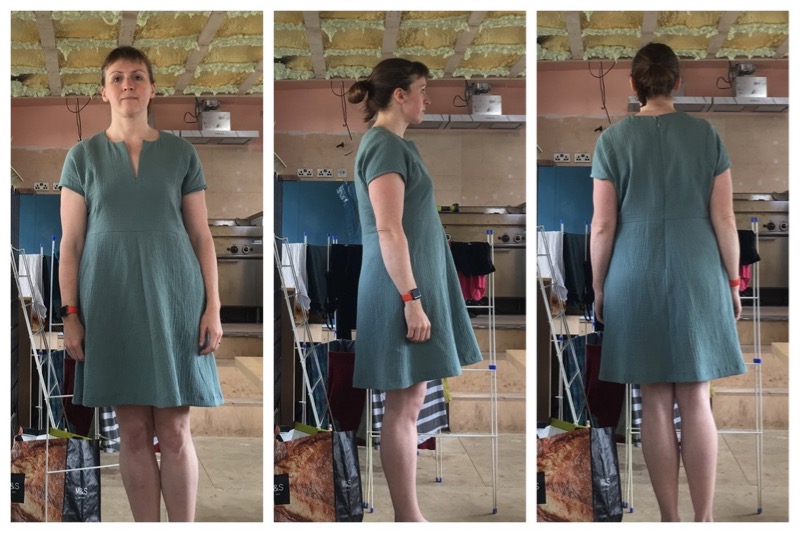 The sewists in my WhatsApp group agreed the shorter hem was an improvement though it needed a contrast belt, really, so I threw the dress into my suitcase to take along to America with the view to try and find a good belt while I was over there, too.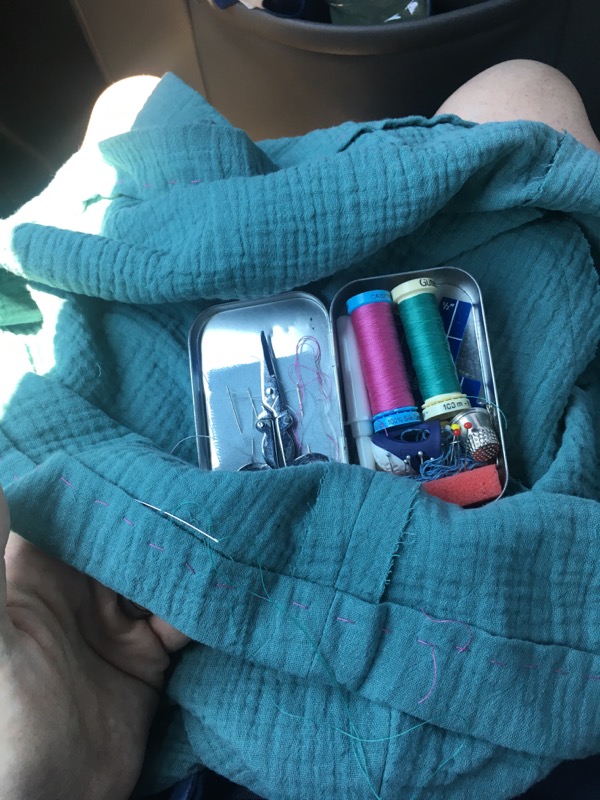 We had a lot of car journeys driving between Norfolk, Philly, and Baltimore, so it was no problem finishing the hem so I could wear it around Baltimore! You may have even spotted it in a few photos earlier this week…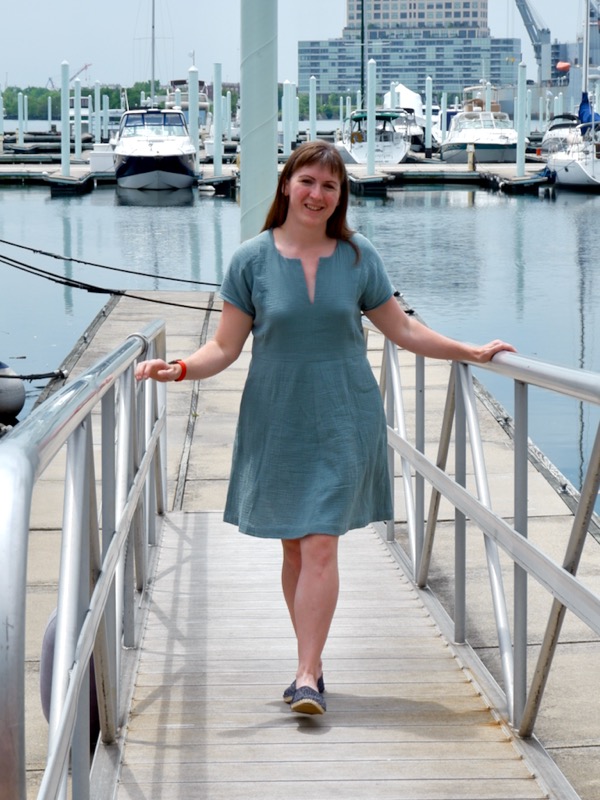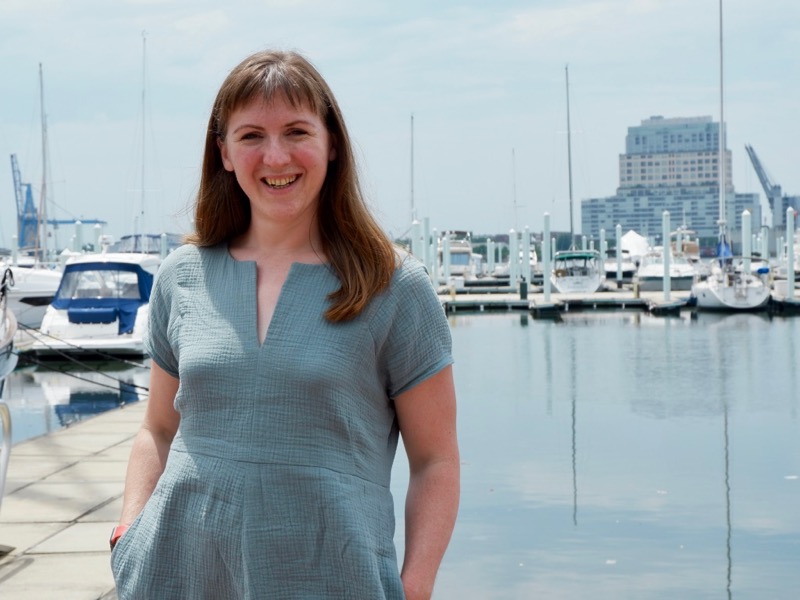 I'm really loving the neckline and the cut-on sleeves with that great square armhole! And did I mention it has pockets?!?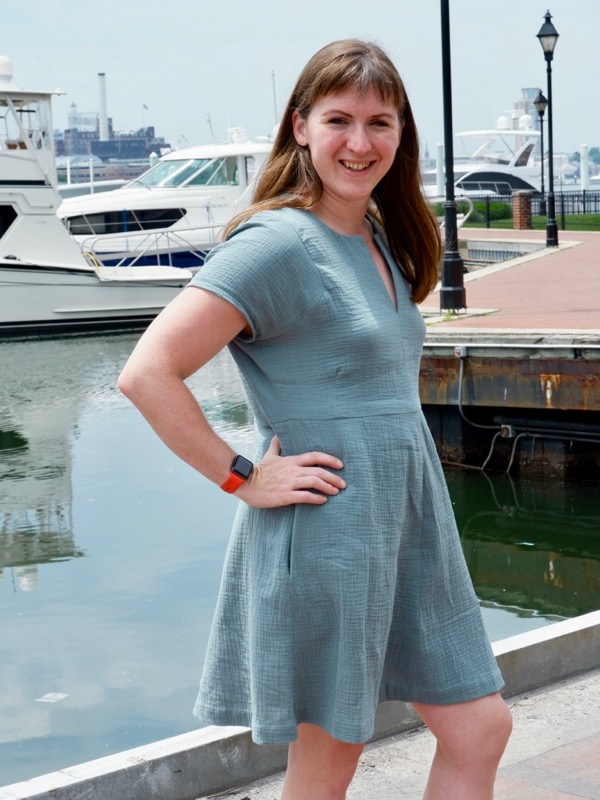 It's super comfortable to wear as-is, and it'll be brilliant if we get another heatwave in London like last summer, but I still felt it was lacking something to break up the expanse of pale blue.
So when we were out walking past some shops, I spotted a gold glittery bow belt (by Kate Spade) which I thought would pair perfectly with my dress. And I was right!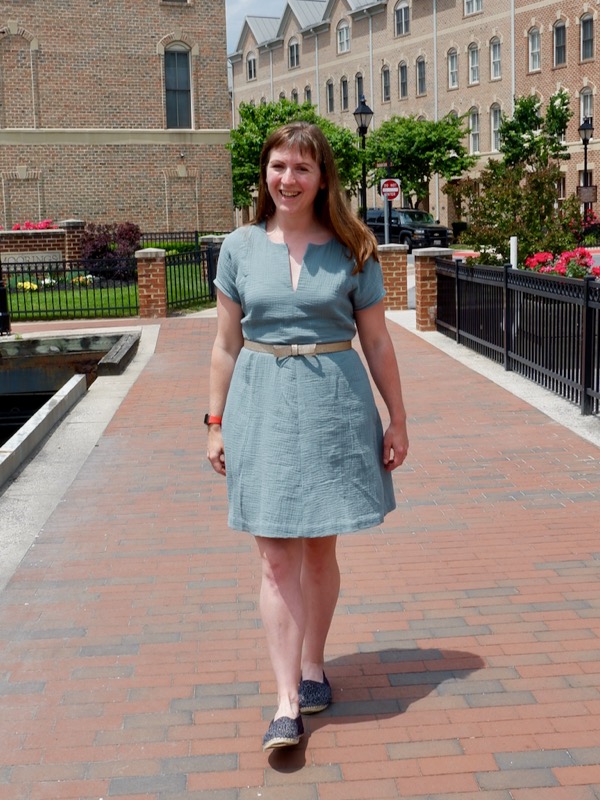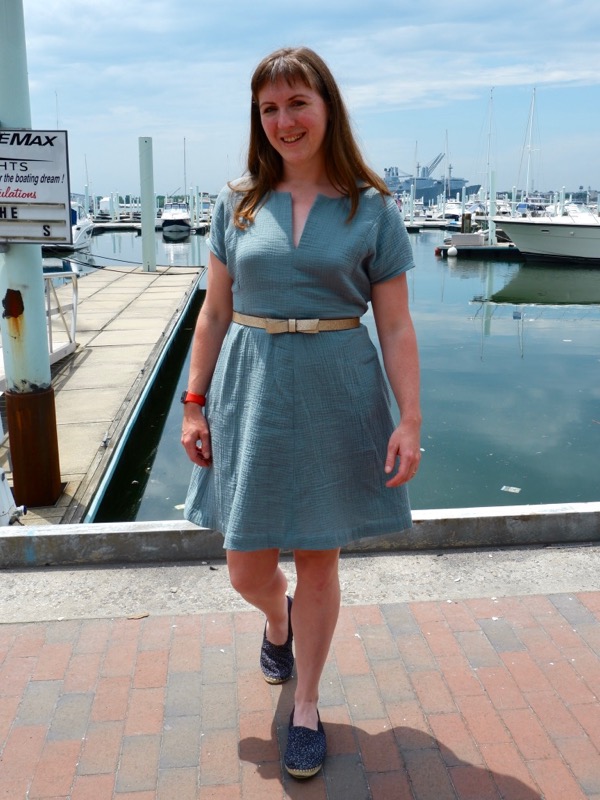 I think this belt was just what the dress needed to break up the blue, add the waist definition that it was lacking from the little-bit-too-loose waist seam, and just generally elevate it a bit. I don't usually wear belts so it's nice to have this one in my wardrobe, especially since it's a bit girlier than I tend to dress.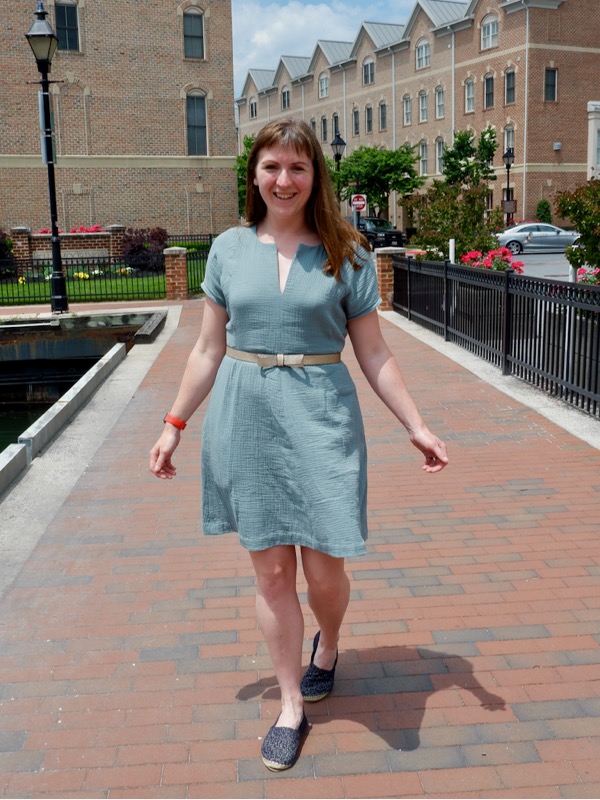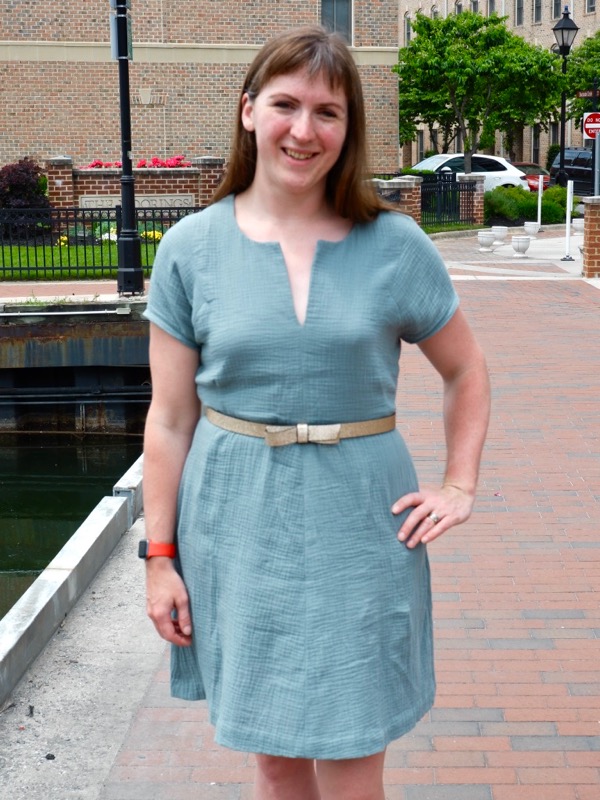 It'll be even nicer worn with heels, but I only packed three pairs of shoes for this trip and the other two really didn't go, so you'll have to live with my me-made espadrilles! (Note to self: must make another pair this summer!)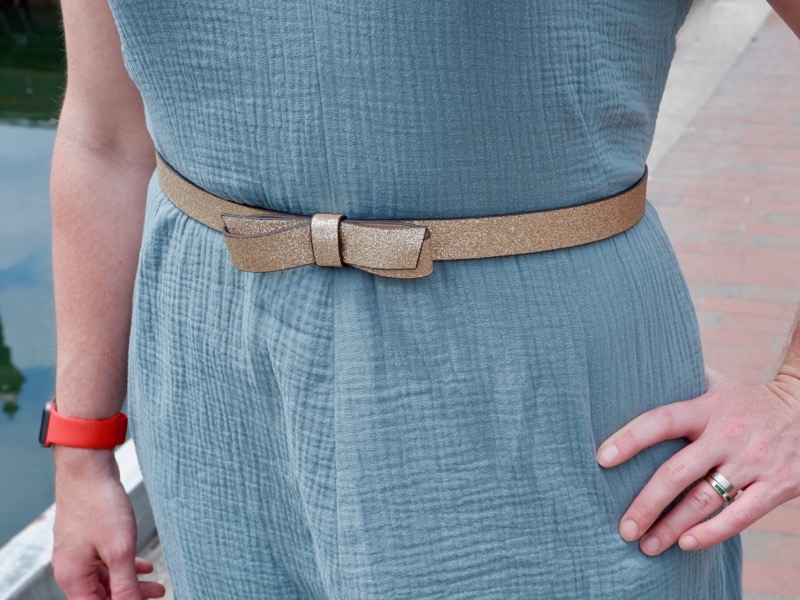 The back of this dress is fairly plain, apart from the square armholes in the bodice here, too. It called for a long invisible zipper but all I had in my stash was a beige one (I really sewed down my zipper stash before re-upping on this trip!), so I had to make it work.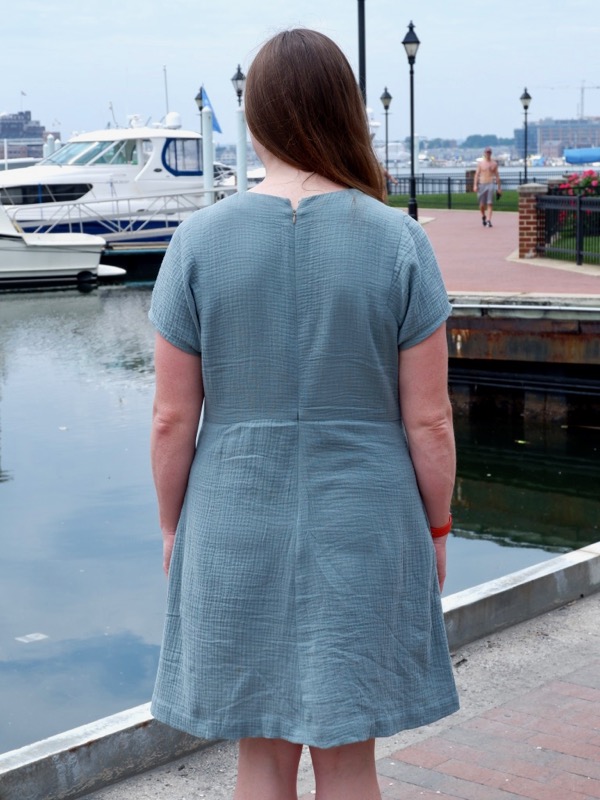 Good thing I'm proficient at invisible zippers! (I'm all about the two-pass method with a regular zipper foot)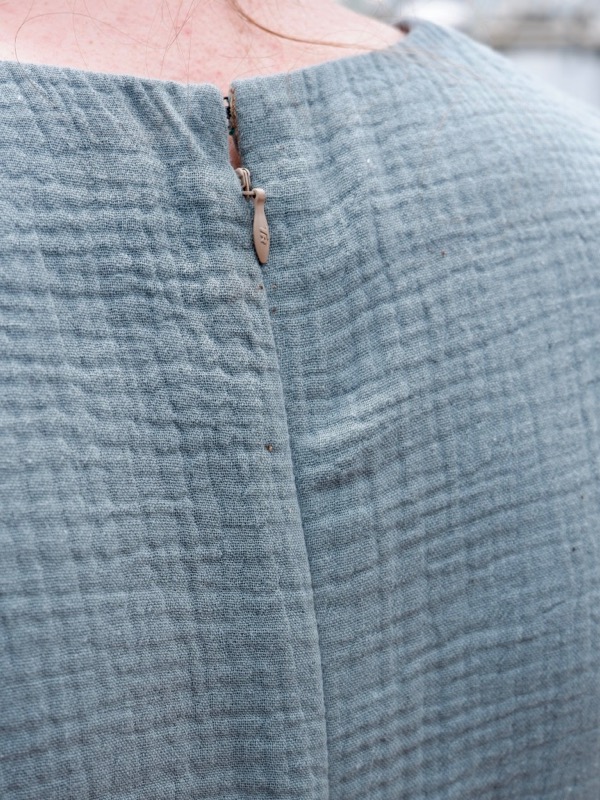 As this was my first experience sewing double gauze, I wasn't sure how badly it would fray in real life, but it seemed to be okay after cutting out my pieces and I couldn't bring myself to overlock the edges of each and every piece, so watch this space to learn how it fares in real world conditions! I did use lightweight interfacing at strategic points, however, as the fabric doesn't feel terribly sturdy and I didn't want it to stretch out of shape or start fraying at the inset corners where I needed to clip right to the stitching.
Massive thanks to Renee for taking these photos by the harbor in Baltimore (just before I tucked into a big pile of hard shell crabs!!)