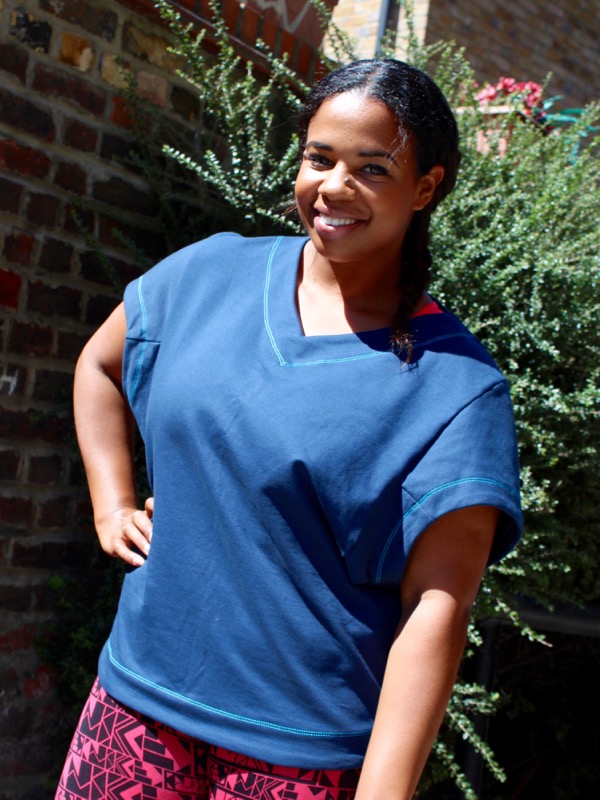 We originally released our Kimono Sweat pattern back in 2015 and it's been a fan favourite ever since its release. It's got two distinct views – one's a short sleeved post-workout coverup that still manages to look current and edgy four years later.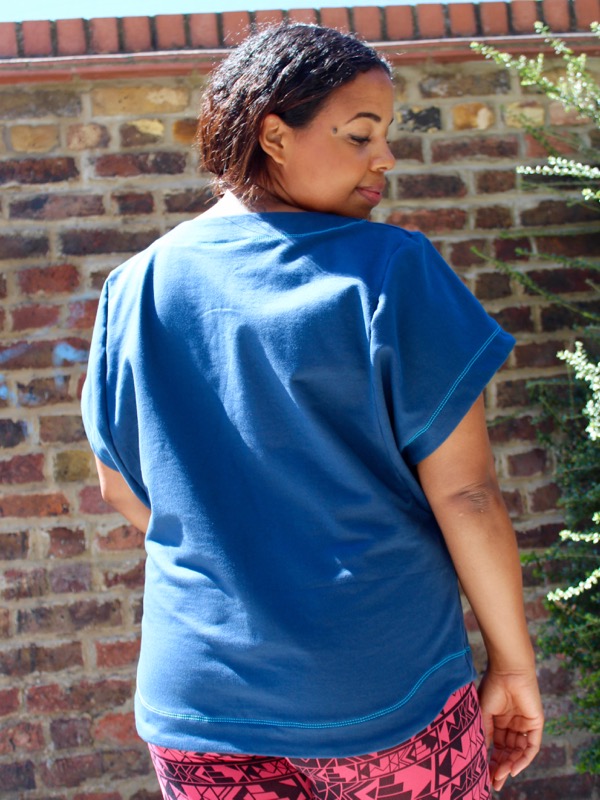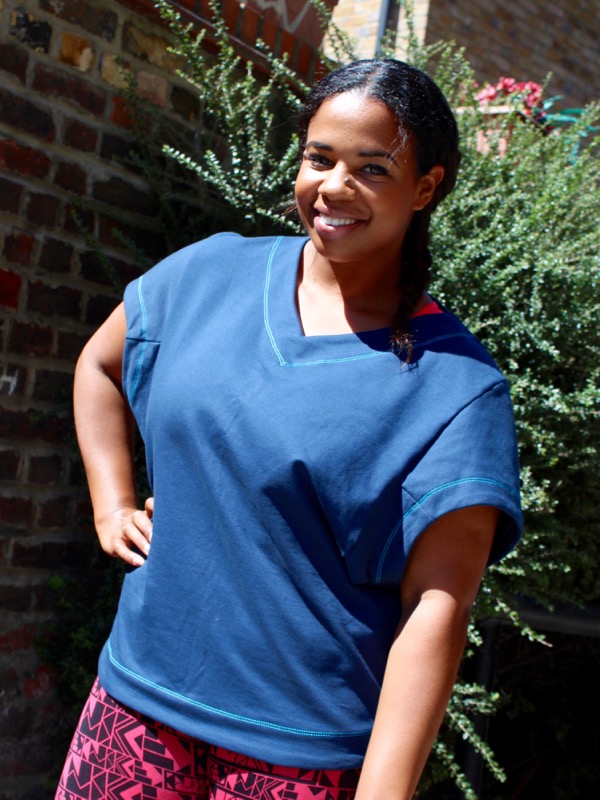 The other view is a tank with deep, drapey armholes to allow maximum airflow while still covering up your torso and is absolutely what I reach for for my hottest summer runs.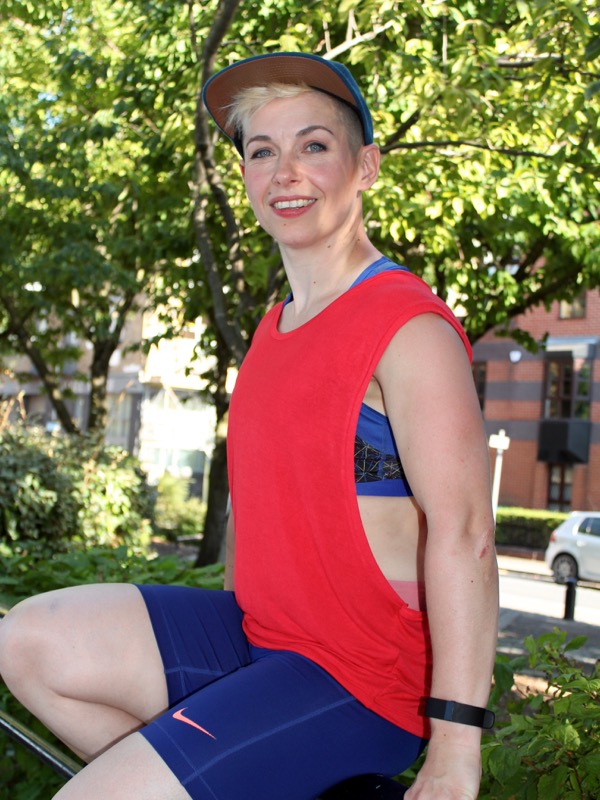 Recently, however, it has come to our attention that the term "kimono" can be offensive to those with Japanese heritage. It was never our intention to hurt or exclude others from exercise or the empowerment that comes from sewing your own activewear. With this in mind, we have decided to rename this pattern to be the Sweat Luxe, and have updated the pattern, instructions, and shop entries accordingly. Our patterns are also available to buy from a select group of resellers, who should be updating their listings with the new name and pattern files shortly.
Since we were editing the pattern anyway, it seemed like a good idea to also update it to become a layered pdf. When we started FehrTrade Patterns back in 2013, layered patterns weren't even a thing, but we've been organising all our new pattern files in a compatible way starting with the Lightspeed Leggings. This takes quite a bit of effort, though, so we've been upgrading our older patterns when we're able to. You can see all the patterns which are layered here.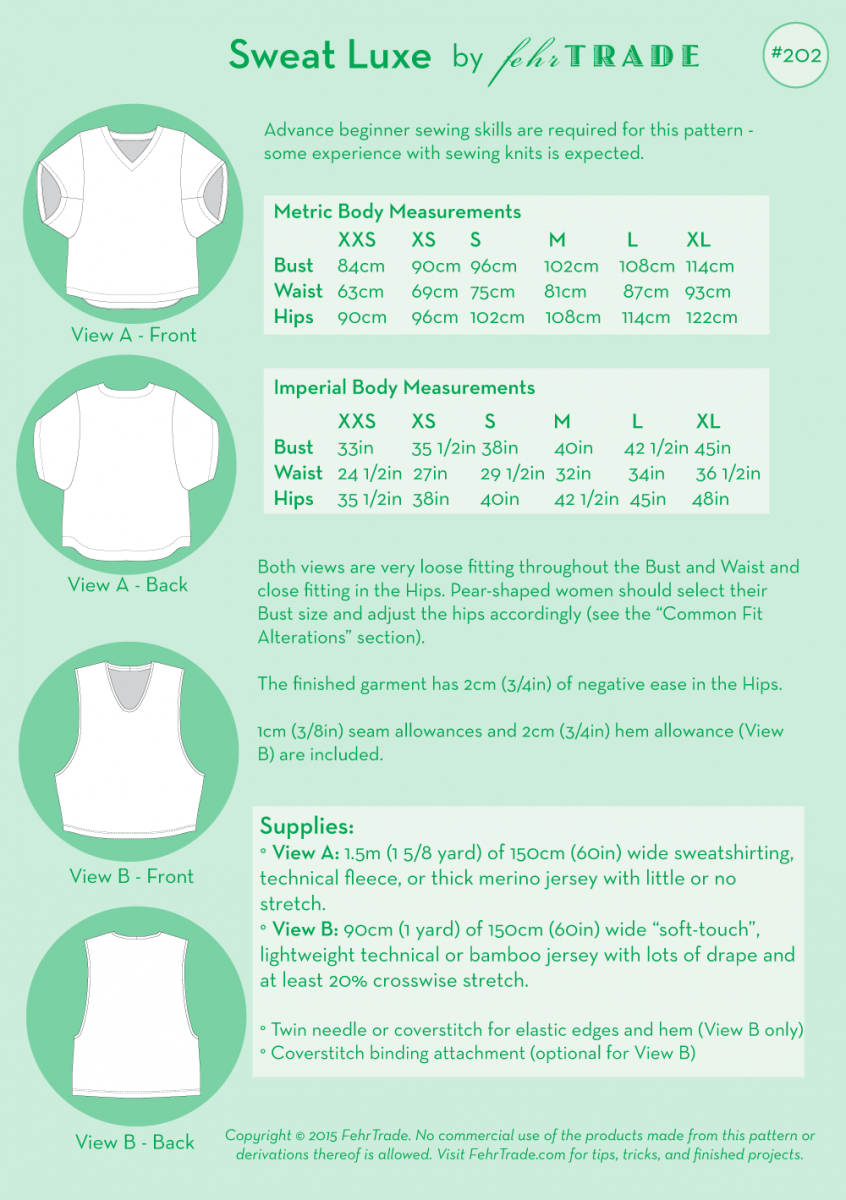 Layered pdfs mean that you can choose to print just the size (or sizes) you need when using a compatible pdf viewer (like Adobe Acrobat) which can make piecing, cutting, and alterations easier without the extra lines in the way. Nothing else about this pattern has changed, however, so if you've already printed it off, there's no need to download a new copy! However, if you have purchased this previously and would like the updated files, please get in touch with your order number or email address used.
To celebrate the re-release and re-naming of our beloved Sweat Luxe, we would like to offer you a 30% discount on this pattern through 15 June when you enter code LUXEUPYOURLIFE on checkout at shop.fehrtrade.com