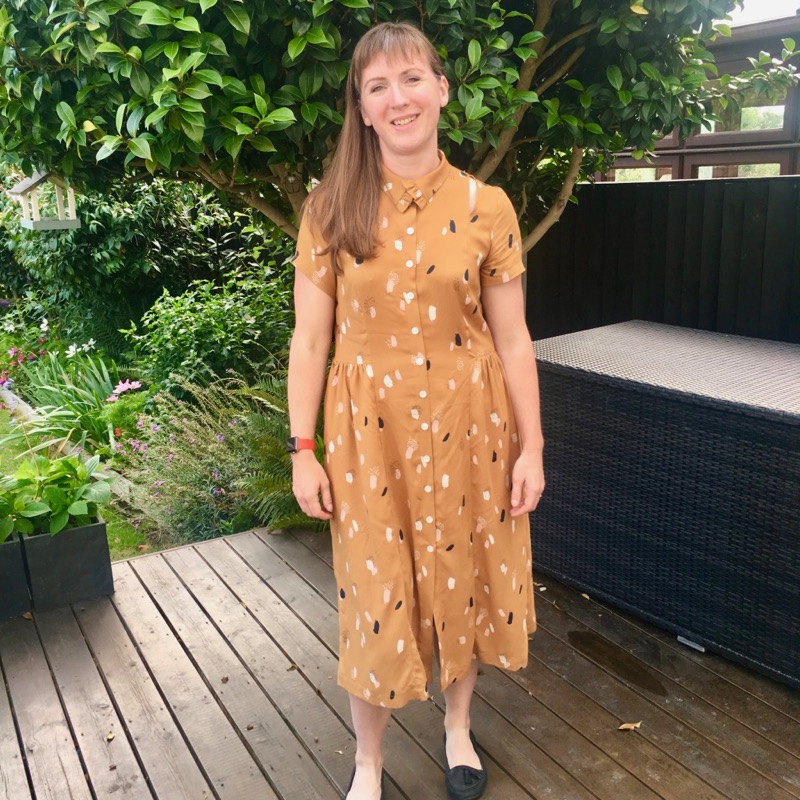 I've been wanting to make the Saraste shirtdress from the Named book, "Breaking the Pattern" ever since I first saw it at their UK launch party. It comes in three different views in the book: as a princess-seam blouse with ruffles, a button-down shirt with shoulder cutouts, and as a shirtdress with ruffled collar. I ended up making the shirtdress, but added in the shoulder cutouts for some extra interest, too.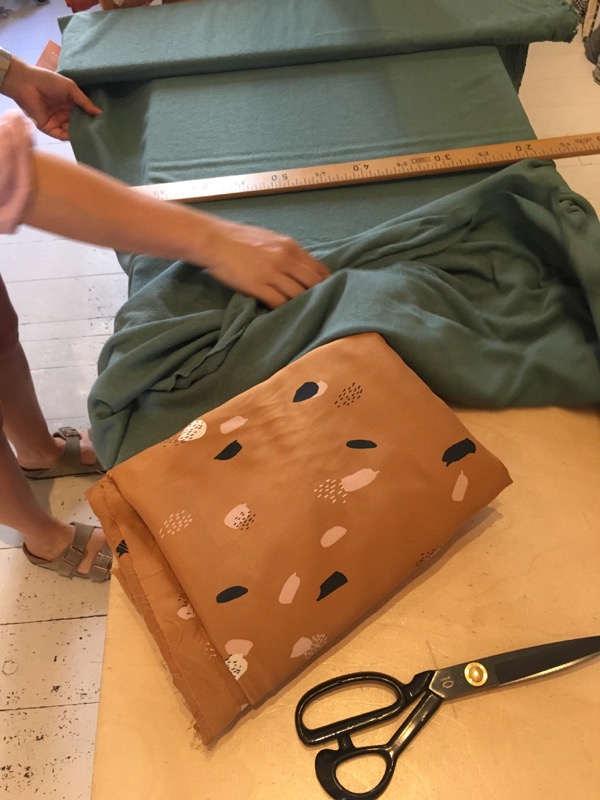 The problem with not sewing woven dresses very often is that I had nothing suitable in my stash! So I took advantage of our weekend trip to Paris in June and bought some of the beautiful Atelier Brunette mustard moonstone viscose when I visited their shop (inside Anna Ka Bazaar). One of the best things about the shop is that you can feel the quality of the fabrics in person, and that the shop also stocks matching buttons, zippers, piping, binding, and threads for the whole collection too. It probably took me longer to decide on the matching pale pink shell buttons than it did to choose the fabric!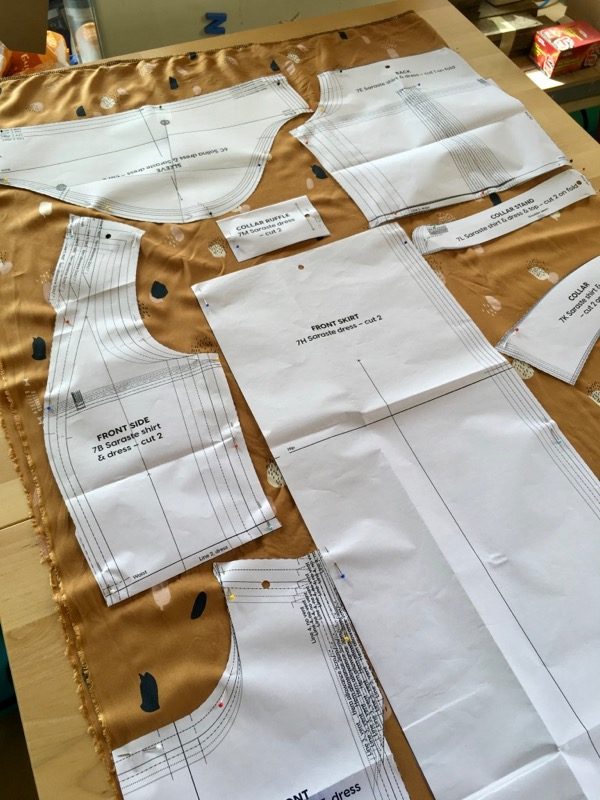 The cutting layout provided in the book is probably the tightest one I've ever experienced. In fact, the back skirt piece didn't fully fit on my fabric at all, and I had to place it 5cm off the fold and just do less gathering (you can't even tell!). It wasn't helped by my fabric being cut off grain (losing a few inches at both ends to the skew-wiff), but I dug around and also found that apparently the layouts are all for size 3. I made size 6. :/ So if you're a bigger size, be aware and buy some extra fabric because you might need to go off-piste!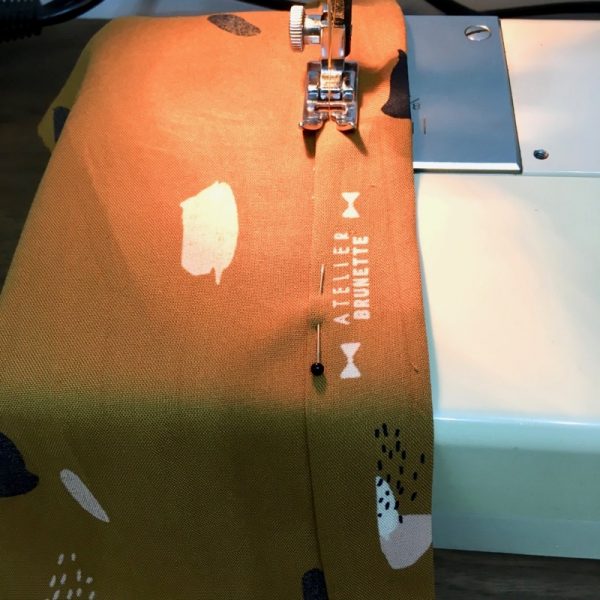 But I managed to fit everything I needed in, and by a happy accident the beautiful selvedges lay along the button band of the front of my dress, so inside the button placket you can read "Atelier Brunette"!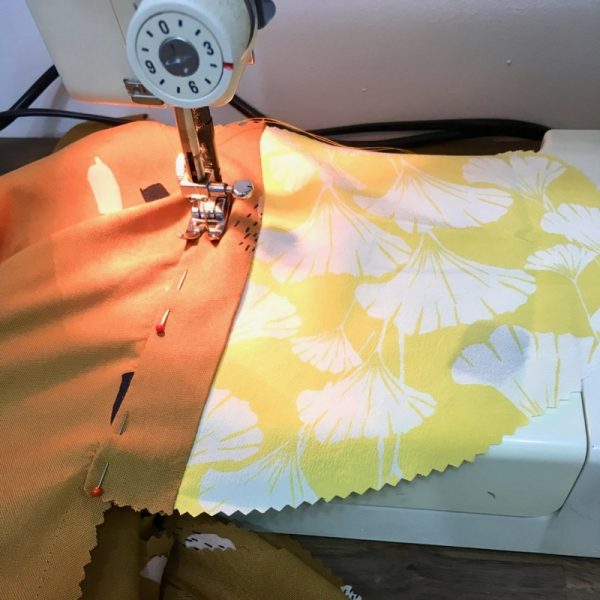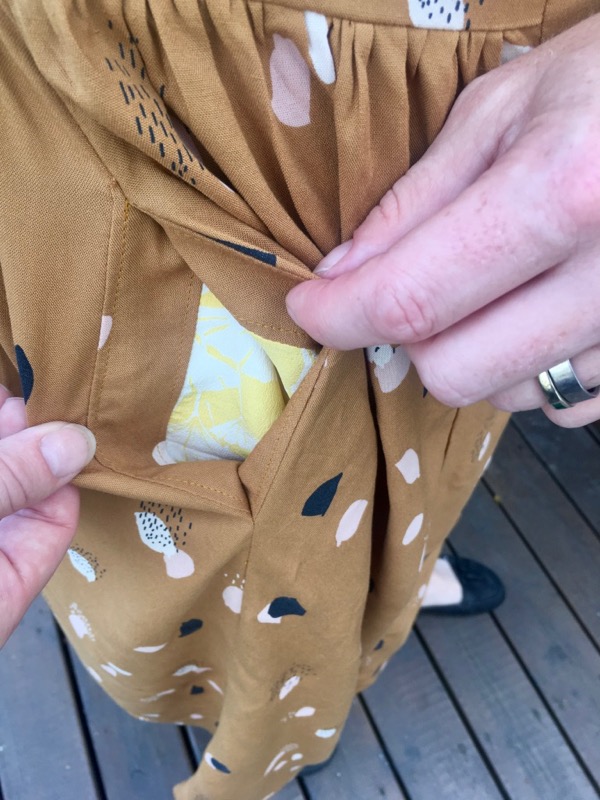 I also knew I wanted pockets in this dress, but there was no way I could fit them into the fabric layout (it was THAT tight!). So I stole the pockets & pocket facings from another pattern in the book, cutting the facings from scraps of my viscose, and cutting the pocket bags from some scrap silk crepe in my stash. Perfect result – I get pockets, and they're not obvious as I move, either.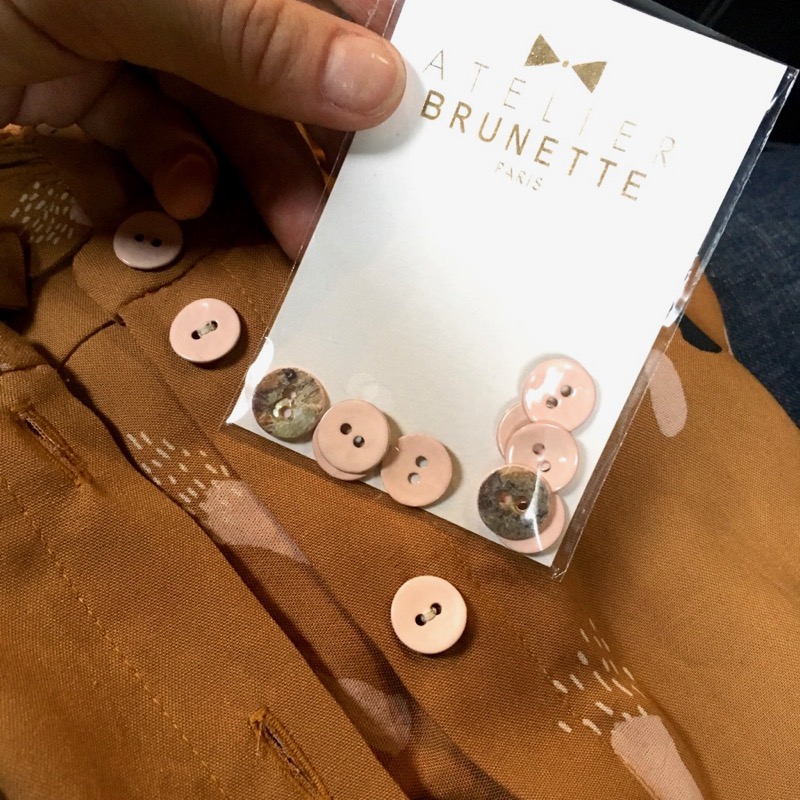 Apart from the afore-mentioned fewer gathers and the pockets, I didn't do any alterations on this pattern. Named draft for 5'7″ (172cm), exactly my height, and I've found in the past that I don't really need to raise the waist on looser fitting styles like this (my only other regular alteration).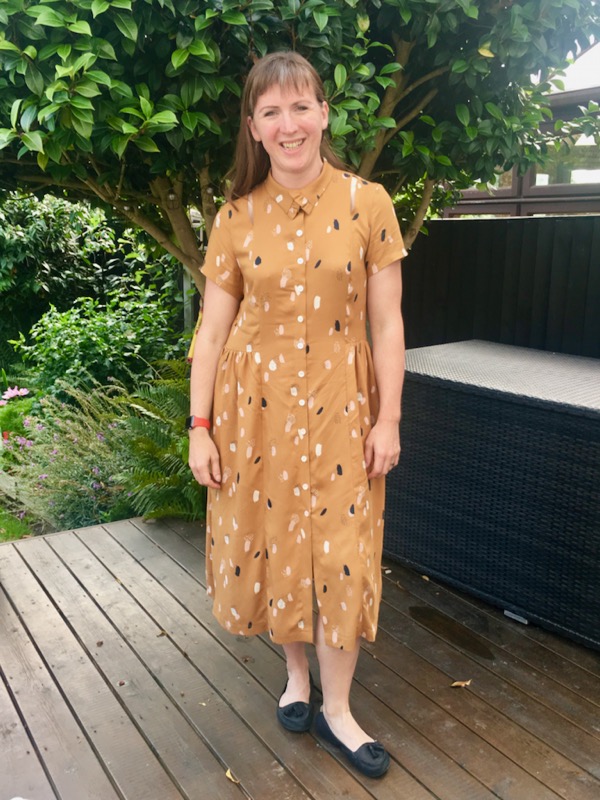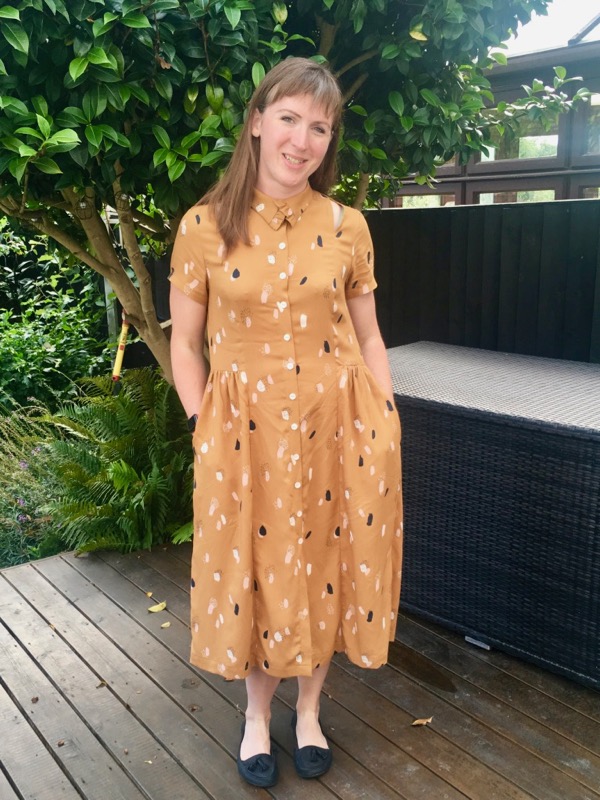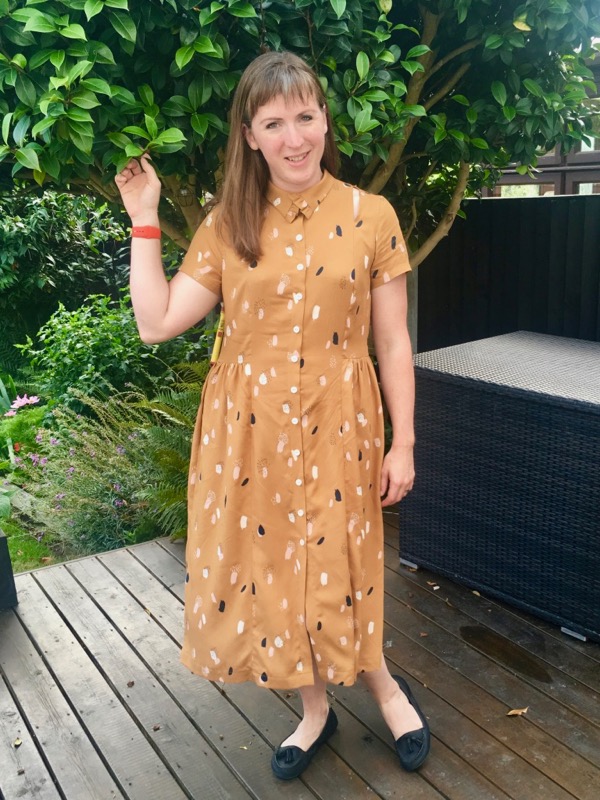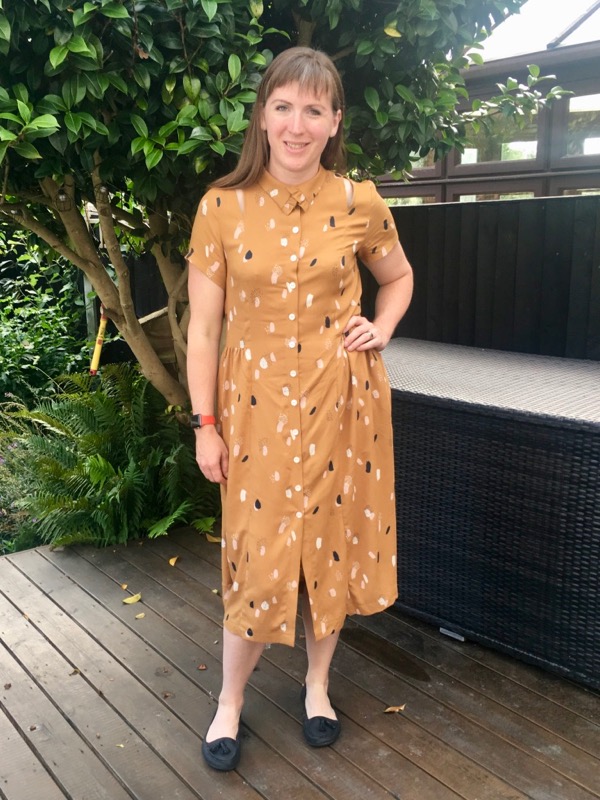 This fits as I'd expect – comfortable but not close-fitting, but not overly baggy, either. It fits well in the chest, back, and sleeves as it should, and is looser through the waist and hips. It basically makes me feel like such a grownup!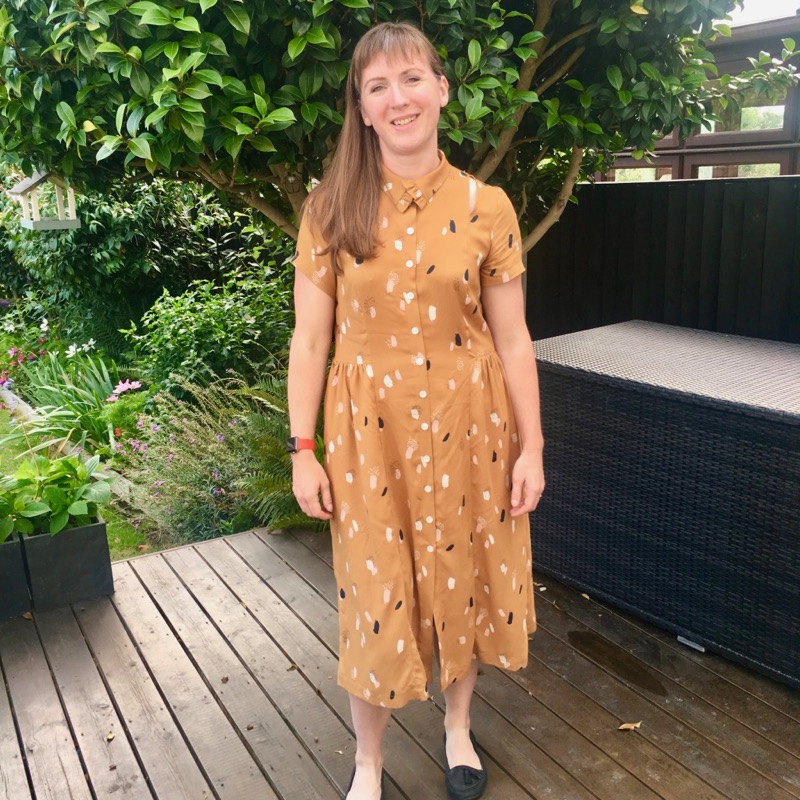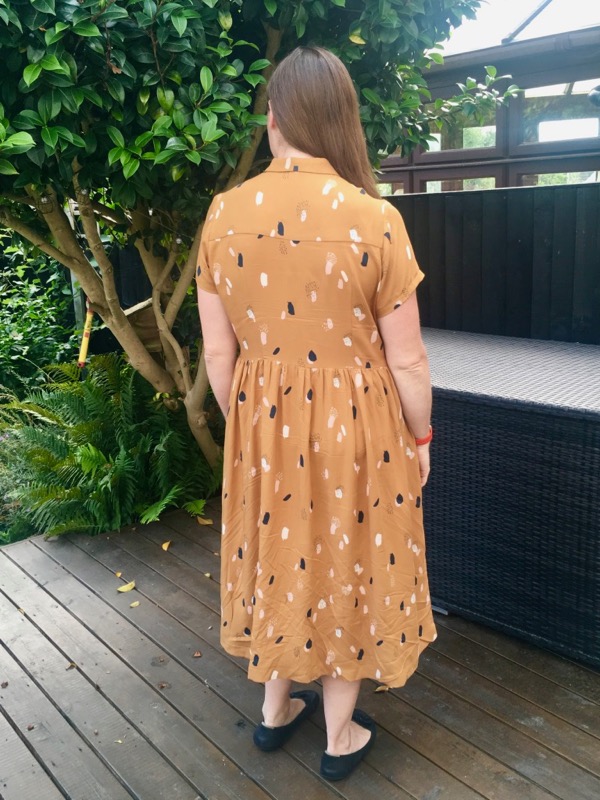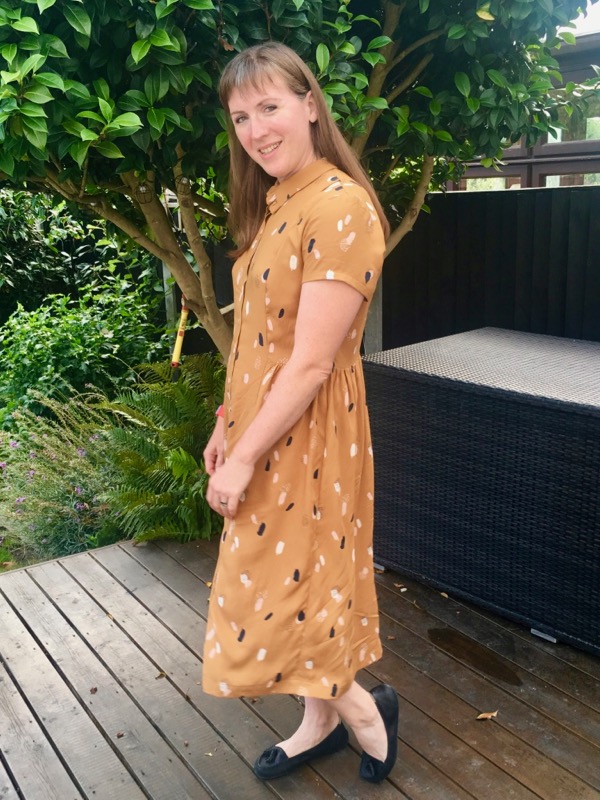 The back yoke is double-layered, and sewn burrito-style, and the ruffled collar and shoulder cut-outs give it a really special touch. I thought maybe I'd unbutton the top few buttons as I rarely wear anything buttoned up tight, but this collar gives me plenty of breathing room and I actually didn't feel the need to unbutton it on either of the days I've worn it so far.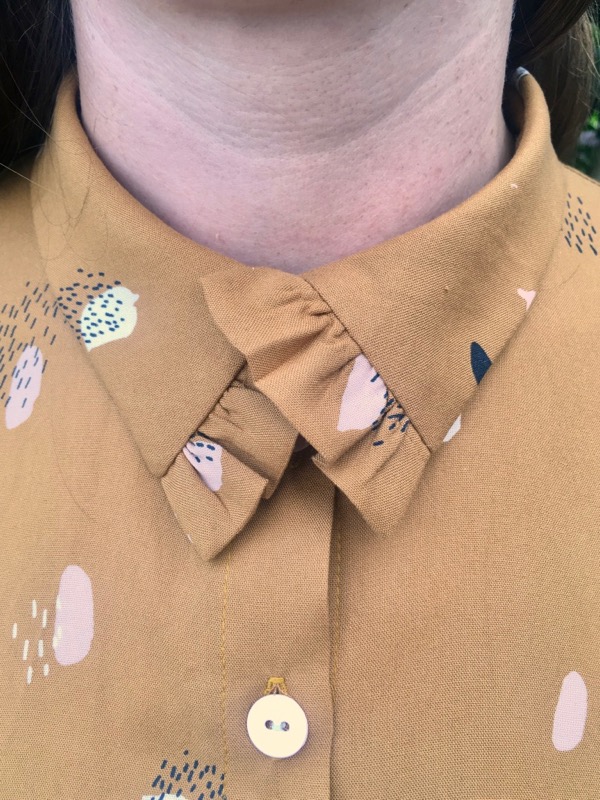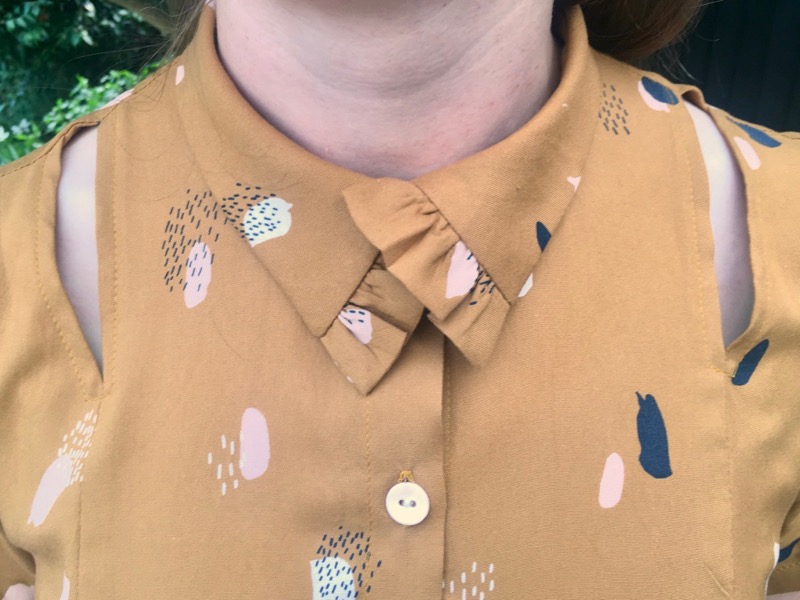 I'm really pleased that I was finally able to sew up a pattern that I've been attracted to for so long, and with such a special fabric, too. The Atelier Brunette fabric isn't cheap, but it's such high quality that it's lovely to both sew and wear. Every time I wear this I'll think of Paris in the summer!