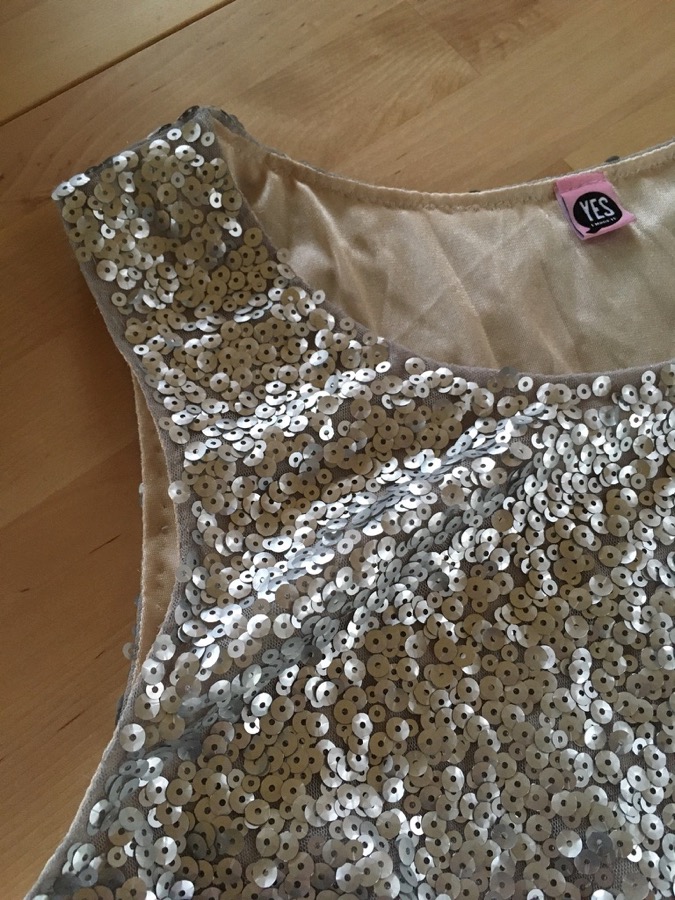 About three or four years ago when I was in Ditto's shop in Brighton, I bought a remnant of matte silver sequin fabric. And for the intervening years, it sat in my stash, as every year I somehow missed sewing it up for "sequin season" so it stayed there for another year…
But not this year! This year I was determined to make something with it and started looking for a basic tank with minimal lines that could let the sequins shine. It turns out I've had the perfect pattern for even longer than the fabric and hadn't realised it – Colette's free Sorbetto top pattern (which was revamped a few years after its original release, if you weren't aware). I've made the older version a few times, always without that central pleat (ugh), and it turned out to fit nicely into the scant metre of fabric in the remnant.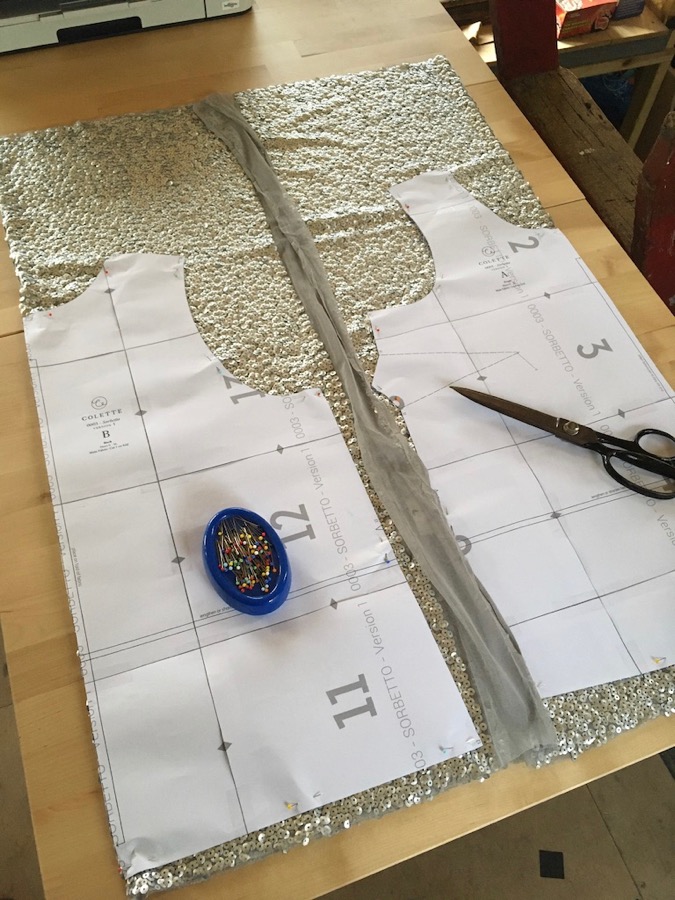 Now, I feel like I've sewn pretty much every type of fabric in my day, but it turns out I've never sewn sequins. So I read a few advice posts, and just got chopping. As everyone said, sequins. go. everywhere!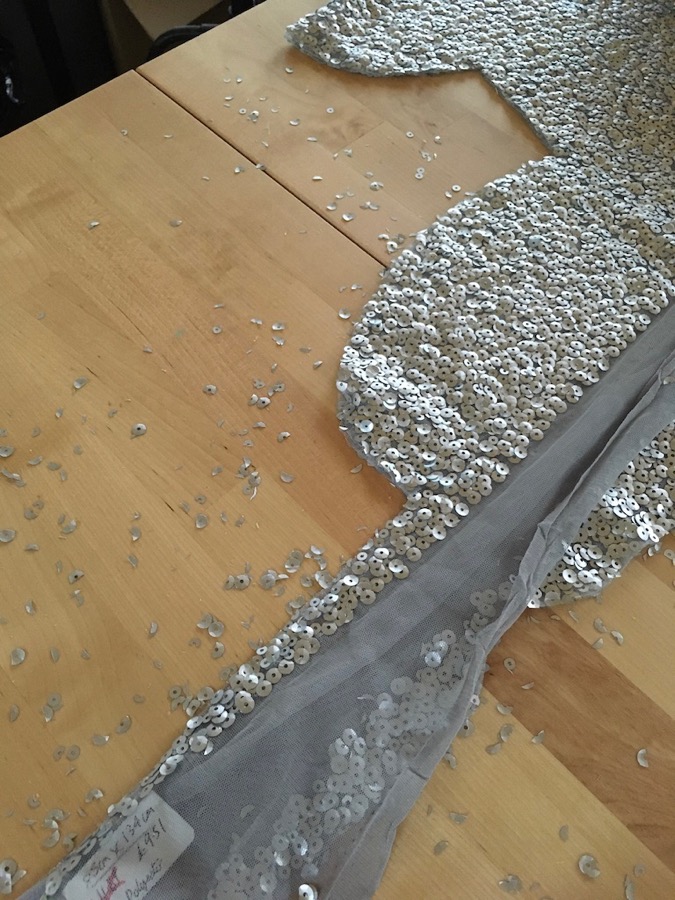 After I cleared up the floor around the cutting area, I then shook the pieces outside a bit, and then set down to sew… but realised that the seams on my test swatches were way too bulky and stiff by just sewing the seams right sides together. The sequins were just big and inflexible enough to be sticking up out of the seams, but not so big that they broke needles.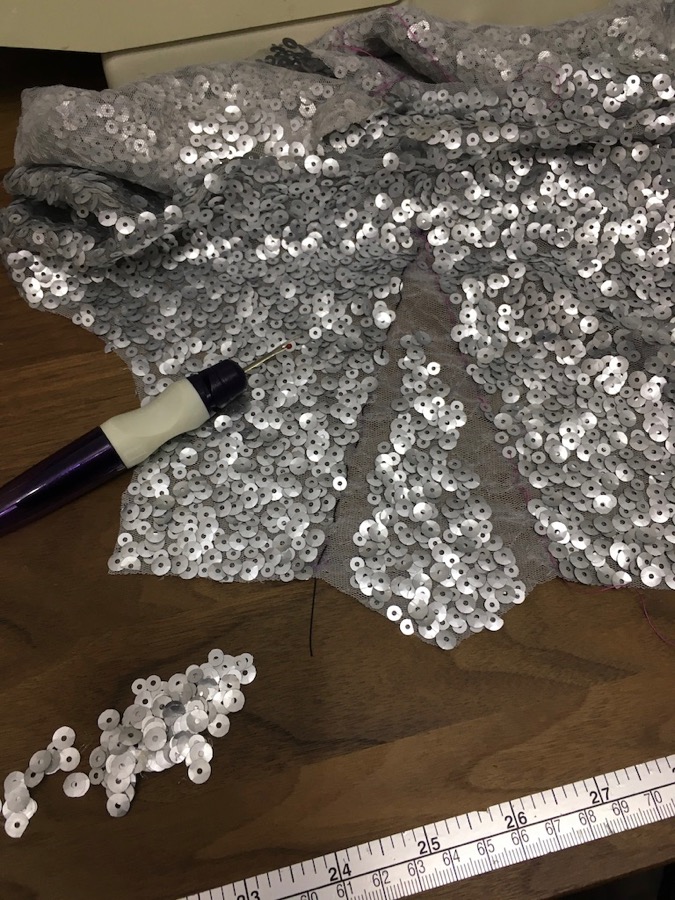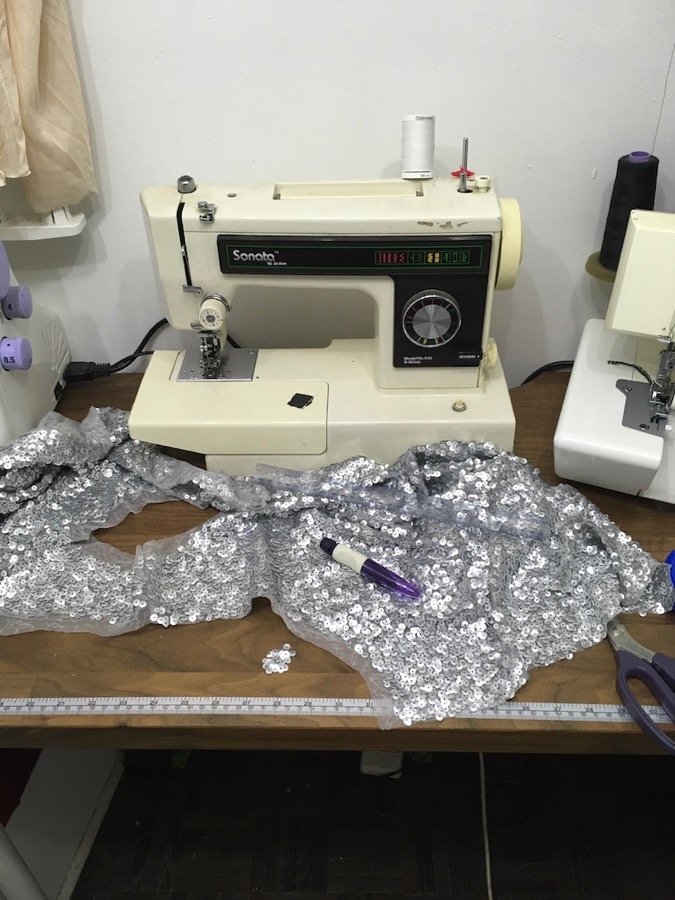 Despite starting out with the mantra "It's a Party Top, not a Couture Top", I found myself unpicking all the sequins from the darts. And then the shoulder seams. And then the neckline. And then all four side seam pieces! Needless to say, this took F-O-R-E-V-E-R.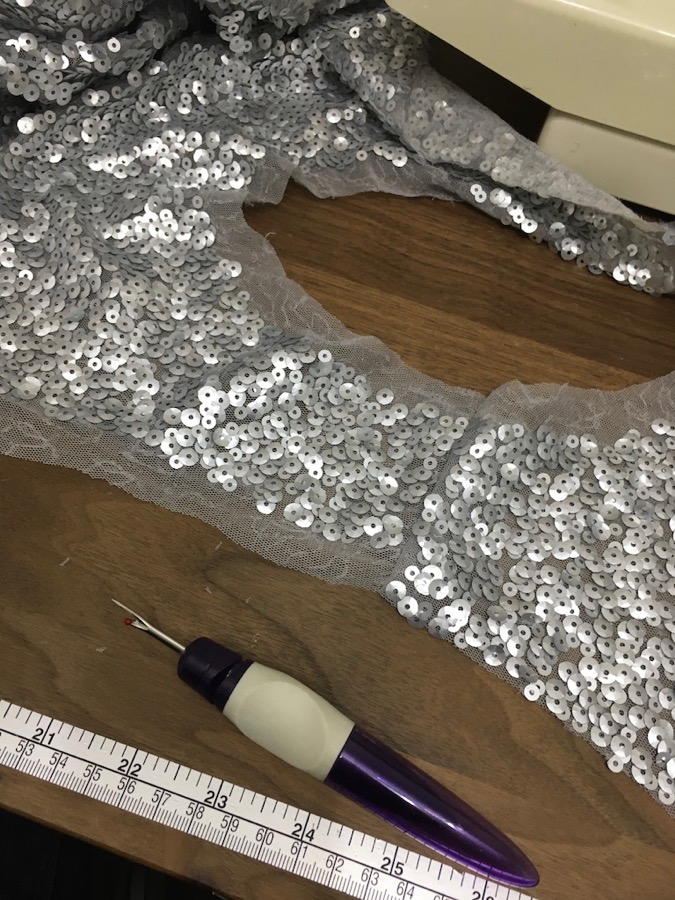 The sewing room bin was SO full of sequins!
After several evenings spent unpicking, I was finally at the point where I could sew it, which took all of like an hour. The fabric felt like it might be scratchy, so I chose to line it with some beige nylon tricot in my stash, which worked well, and I was able to wrestle my flu-addled brain to devising a method to sew everything by machine (I see you, burrito method!).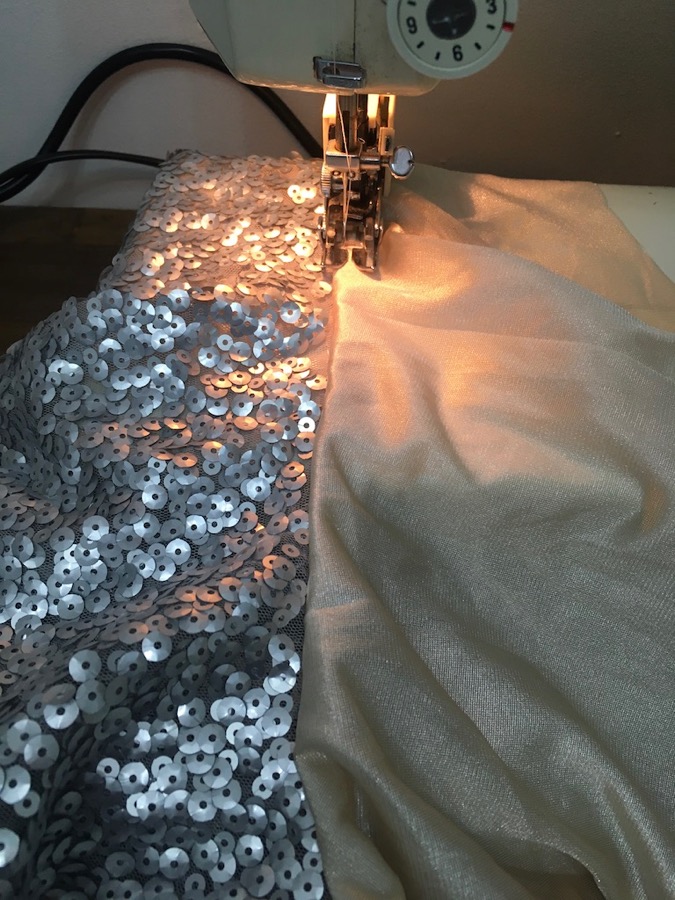 The thing is, I had a deadline. The office Christmas party was on Friday the 13th, and it was a masquerade ball at a great London venue full of hidden spaces with performers, canapes, and live bands. It didn't matter that I was deep into the flu and could barely sit up to hold an unpicker, by God I was going to put some lipstick on and finish it for the party!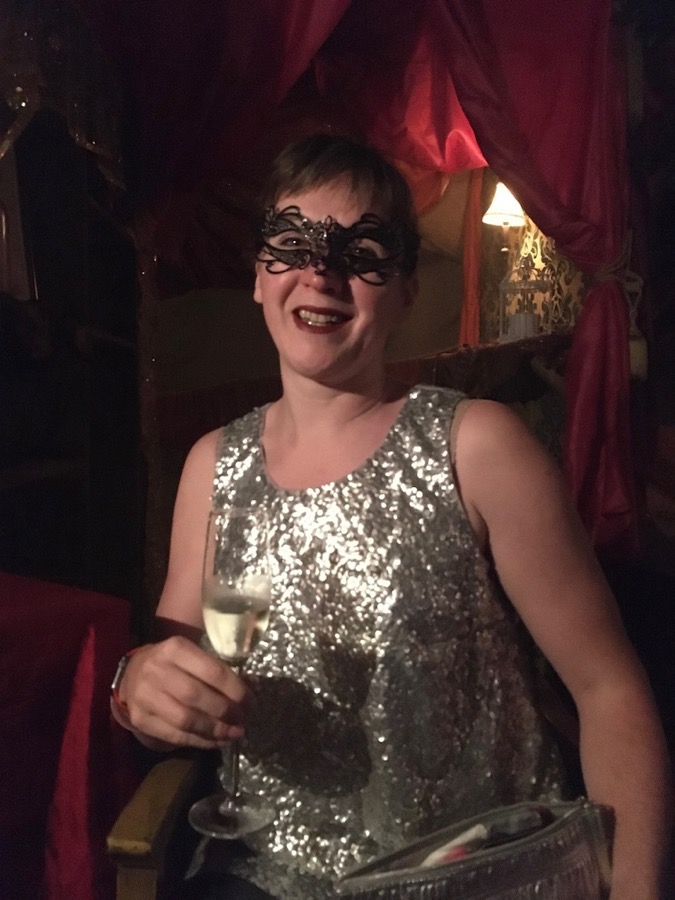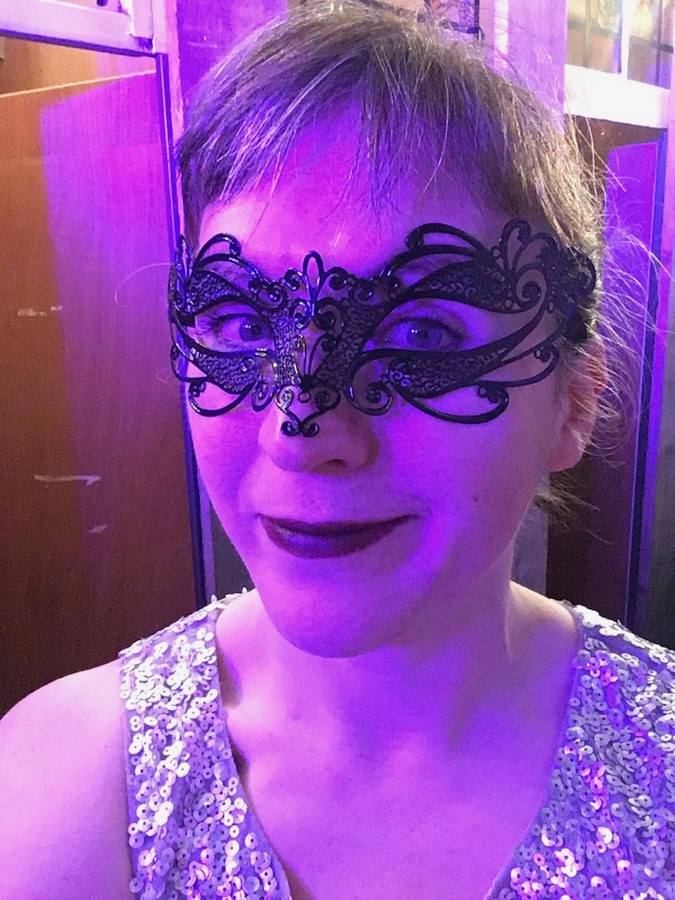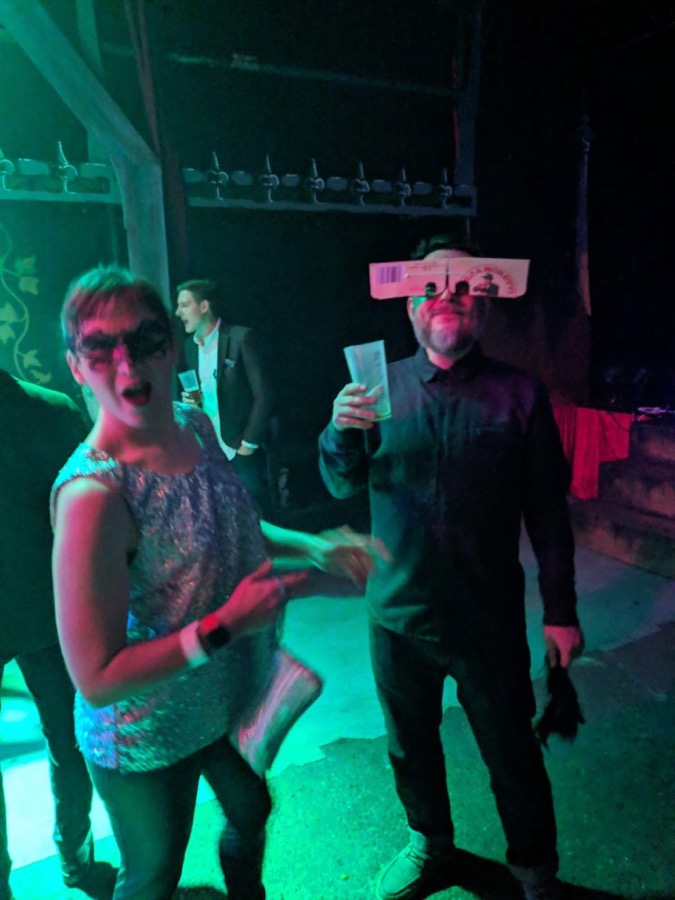 And I did! I didn't have time to unpick the sequins from the hem allowance so I actually left it unhemmed and it was absolutely fine (at least I don't think I was sheddding sequins everywhere!). I thought I might go back and do it later but to be honest, I'm fine with leaving it as is – no one's looking at the hem and it's just fine like this. Party Top, not Couture Top, remember?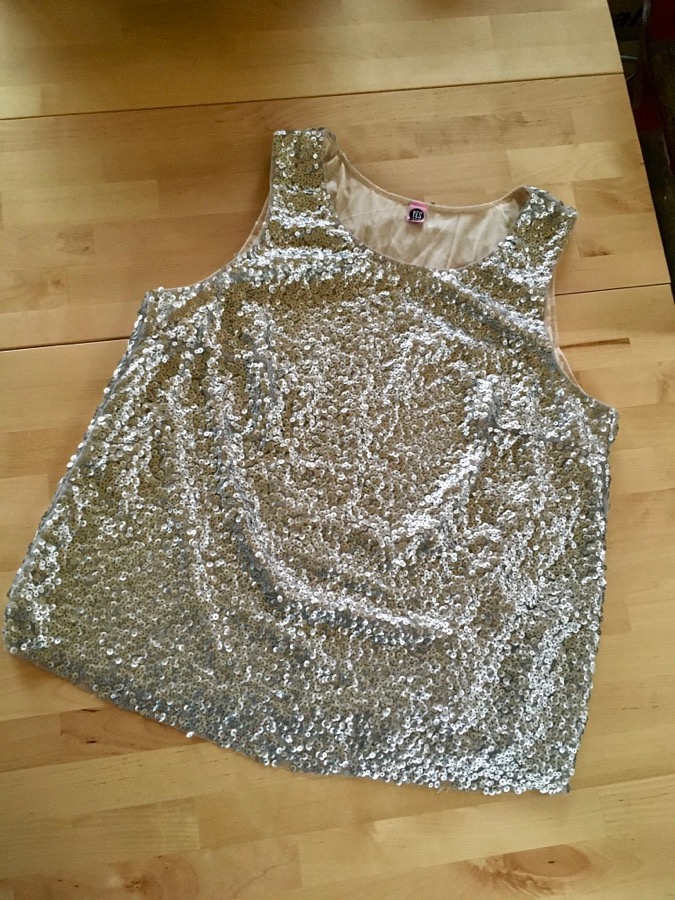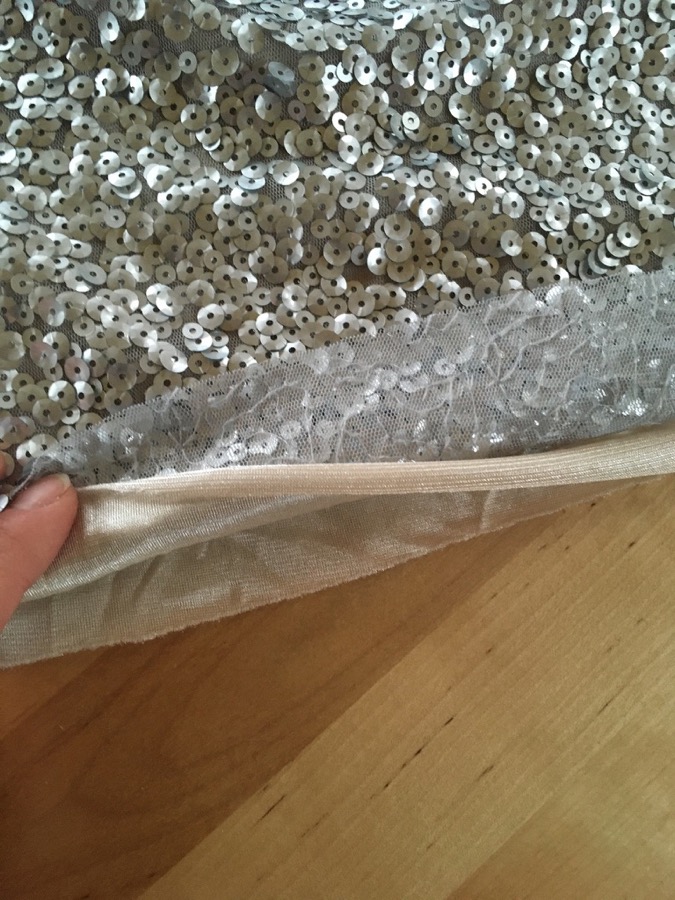 And along those same lines, yeah I could go back and sew some sequins onto the seams where I was erring on the side of caution when sewing and they're a little barer than the rest, but… meh? Again, I'm totally fine with it as is!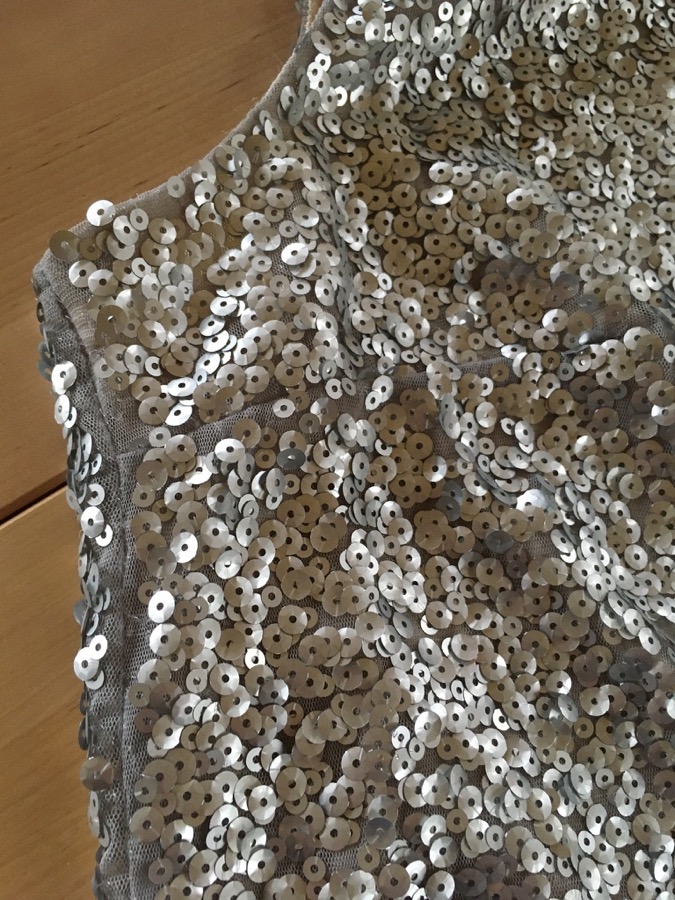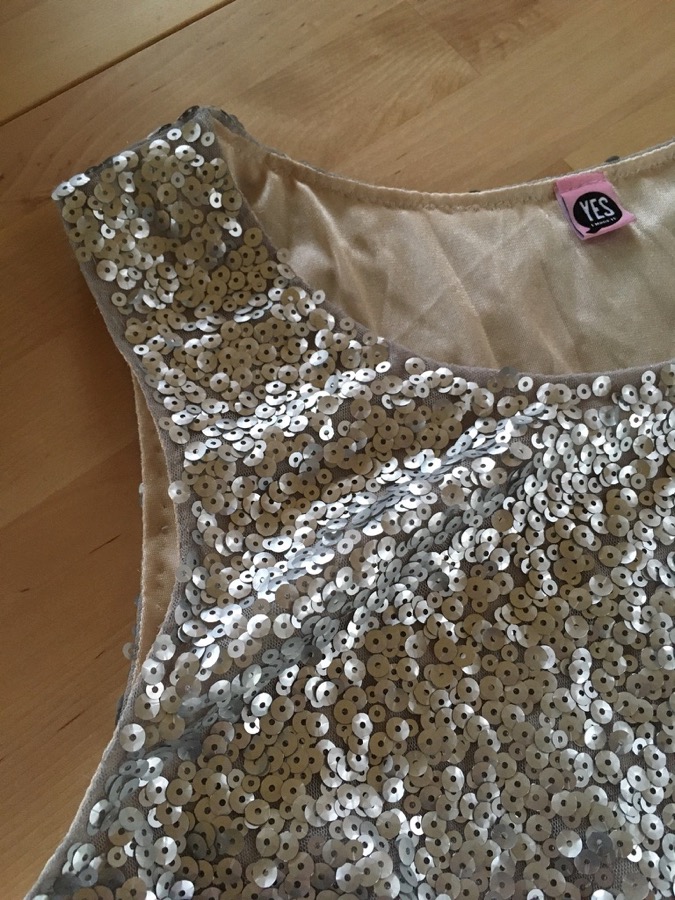 We're actually going out for New Year's Eve this year, so this top will totally get worn again for that, too. I can't really say that I need more than one sequinned top in my wardrobe, but I'm sure this one will get pulled out year after year as "sequin season" approaches and I feel the need to sparkle.
Plus, how often is it that you get complimented by a mermaid??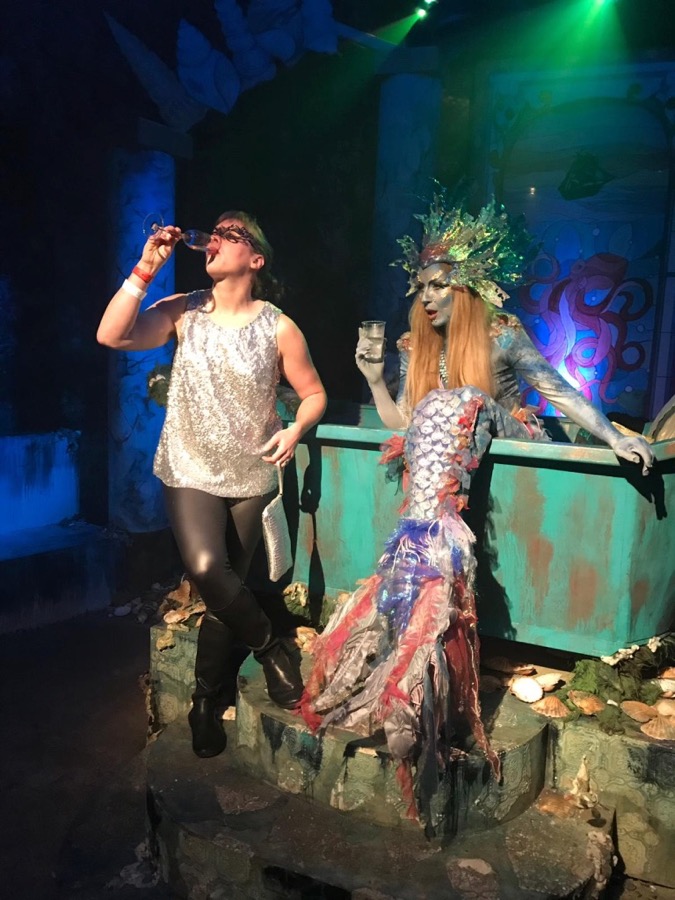 (I told her I was a Reverse Mermaid – lady on the bottom and fish on the top! hahah)