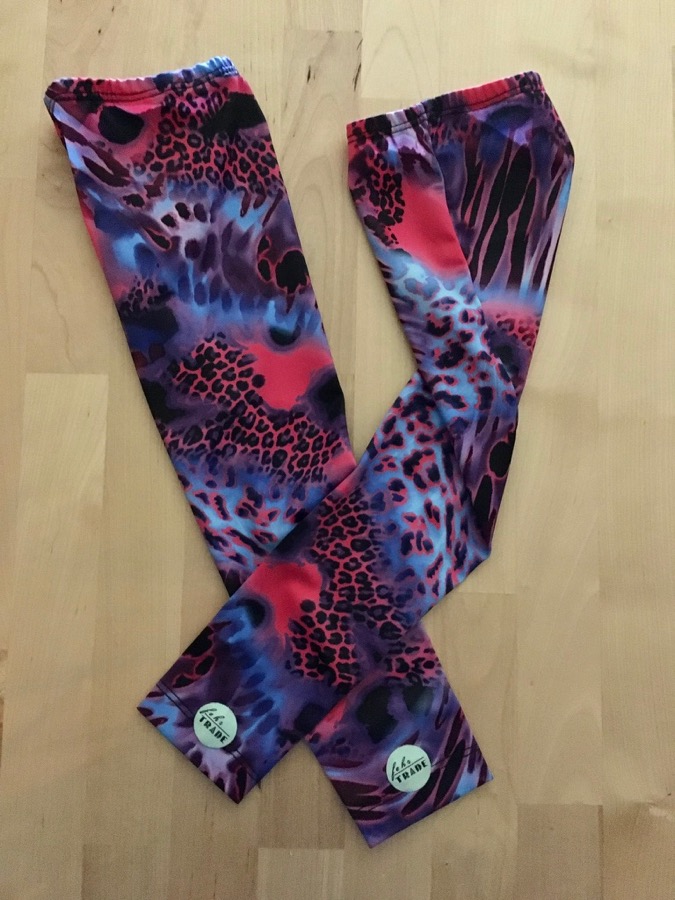 I hope you all have been having a great Christmas break! I actually didn't make very many gifts this year (having a chest infection then flu for most of November and December kinda ended any possible plans!) but I wanted to show off what I did end up making in case it inspires you.
A two bottle wine tote
On J's side of the family we draw names for presents, and his brother in-law requested two bottles of nice wine, which I went and bought. But then I thought it was a bit meh to put such nice wine into two cheap gift bags, so I drafted up a quick wine tote in Illustrator!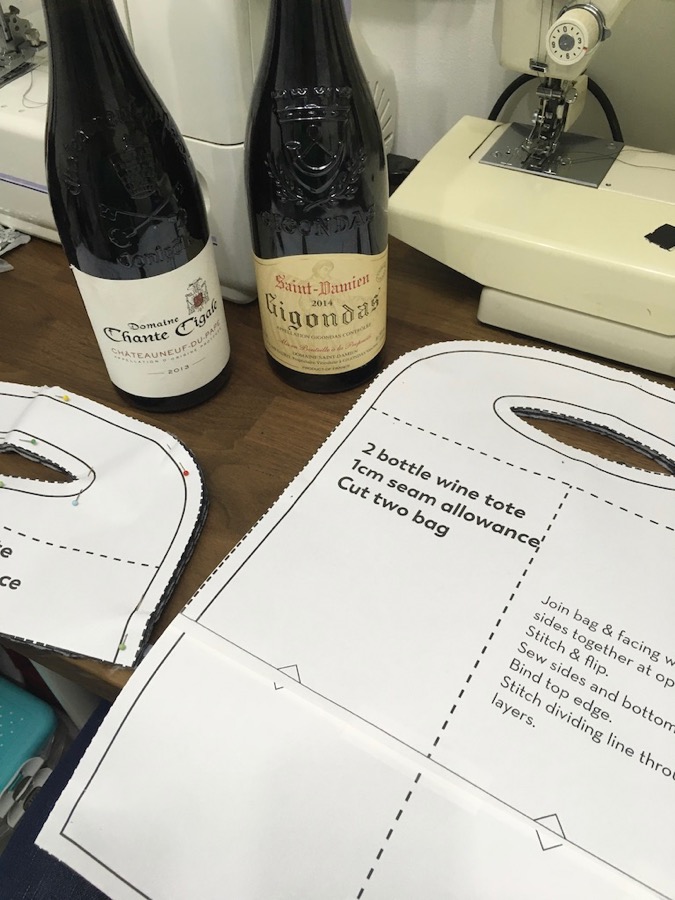 I made this from some leftover quilted jersey scraps I had hanging around after making J a sweatshirt last year, and I added some grey stretch binding to the top edge to finish it off (don't look too closely – it's not my best work and I wasn't entirely convinced he wouldn't just throw it away anyway).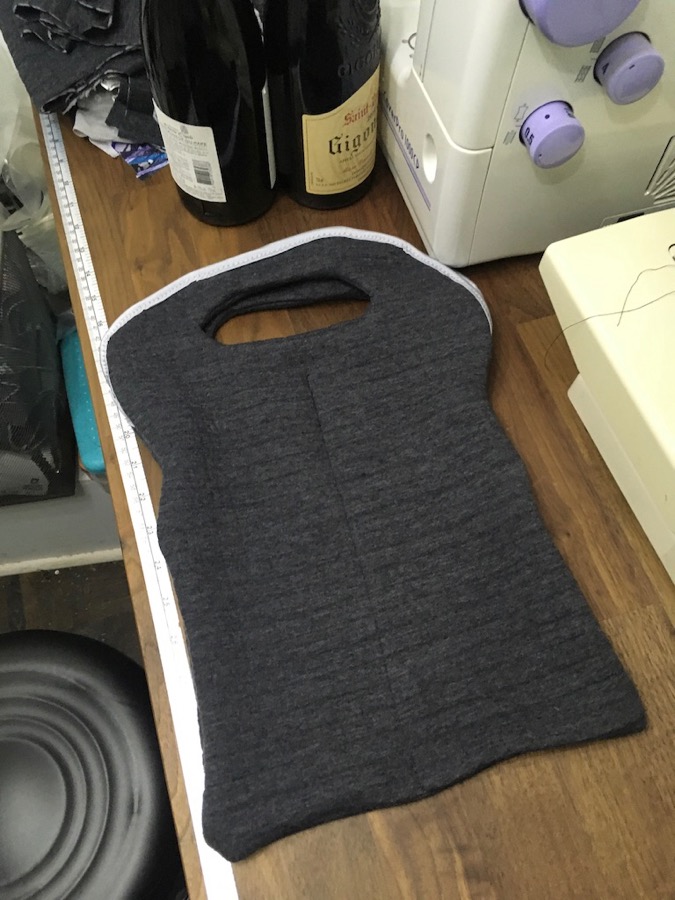 My real stroke of genius though, was to sew a line of stitching down the middle to separate the two bottles and stop them from clanking together as you carry them!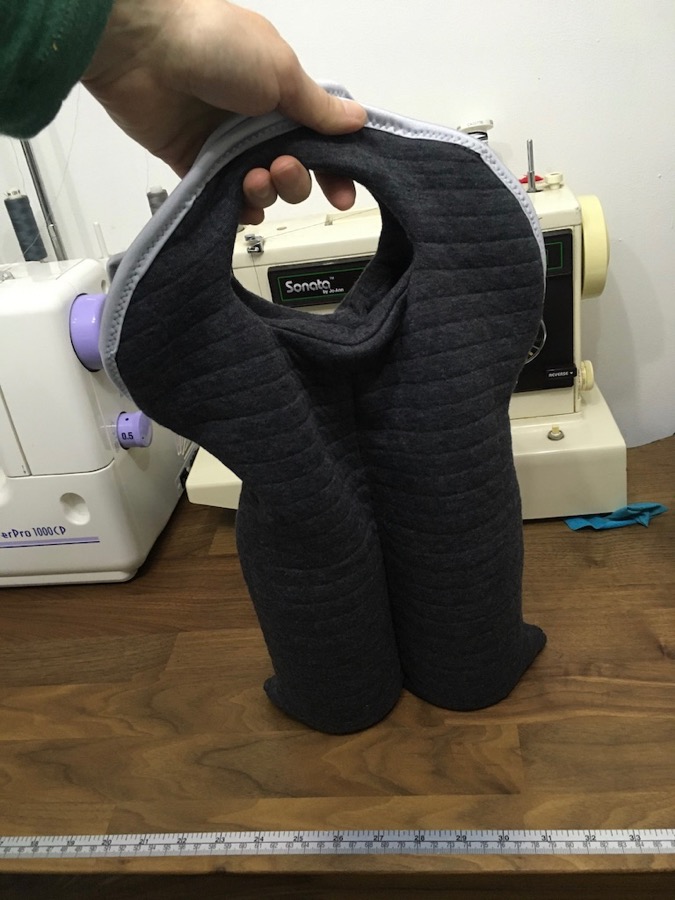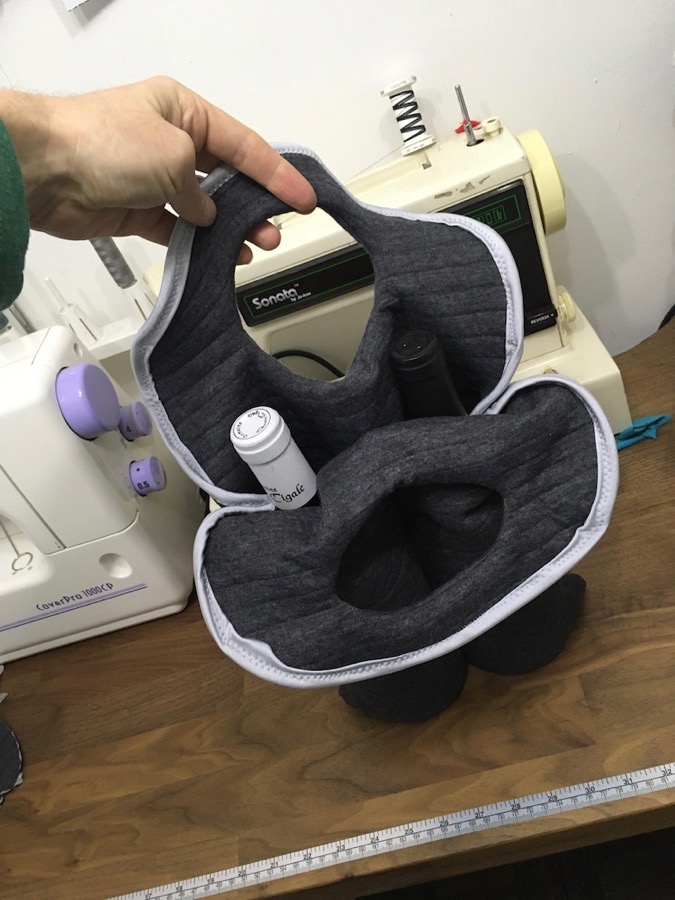 If it was me, I'd certainly reuse this again to take wine to parties or home from the supermarket, but who knows what he'll actually do with it!
Wild Arm Sleeves
We had a lovely surprise to find out that our friend Christina was coming over from Copenhagen from Christmas Eve to Boxing Day, so I immediately knew she'd love a pair of custom Arm Sleeves. We've run many races together over the years, including Berlin marathon back in 2014. This is a FREE pattern I released earlier this year, and it's so quick to sew up!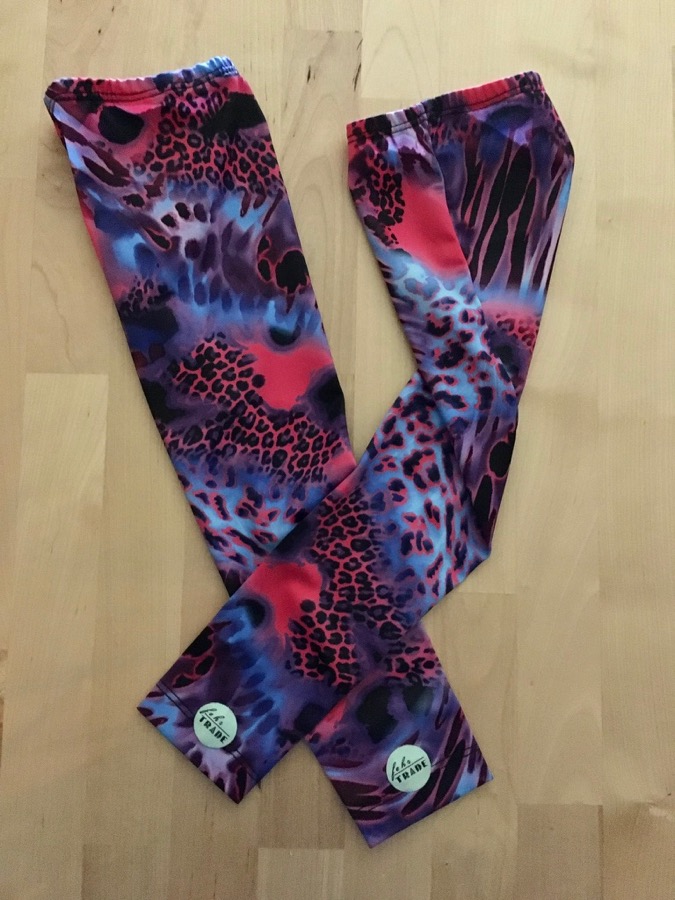 I used the last bit of recycled polyester from Jenni's Rouleur Leggings set and guessed at her arm size. Turns out I was right!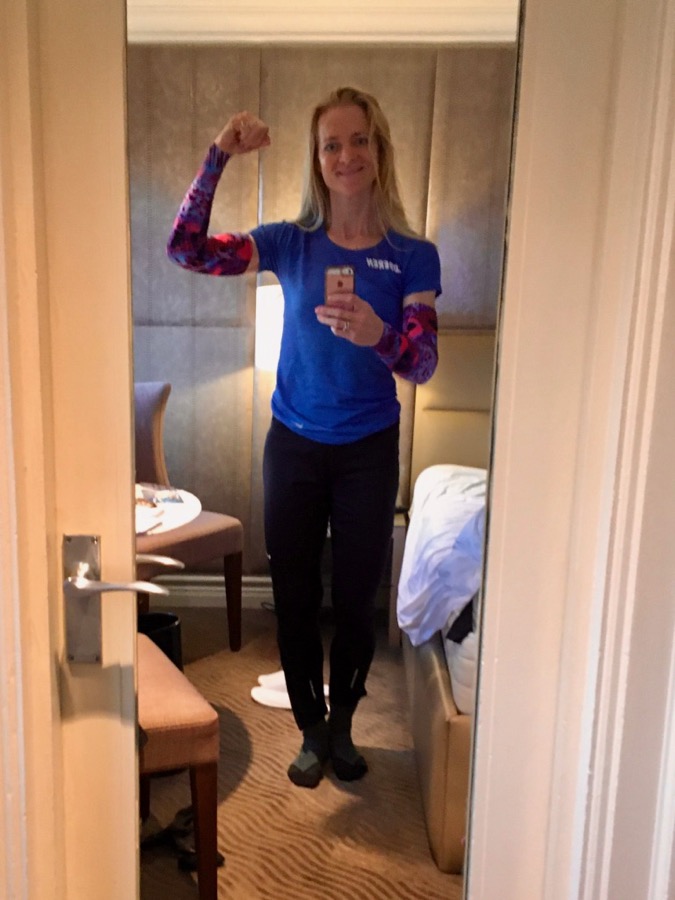 She even took them out on her Christmas morning run round Hyde Park!
Replacement backpack padding
And finally, the last sewn Christmas gift was a request from J – he's had a wonderful "flyknit" style backpack for a few years and loves it, but the padding in the straps had worn away and become really uncomfortable. The rest of the bag was in flawless condition so neither of us wanted to throw it away!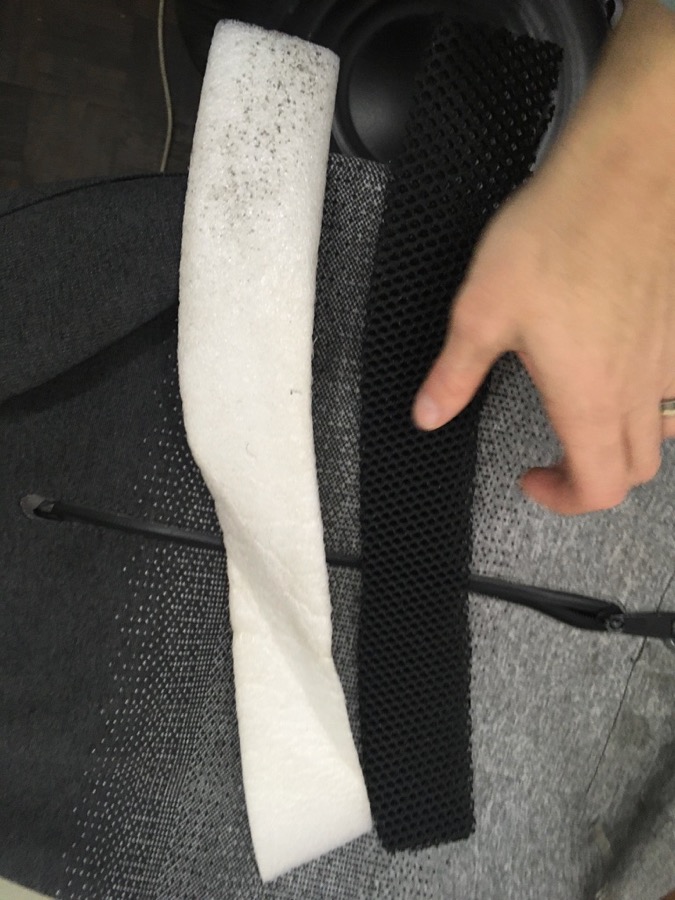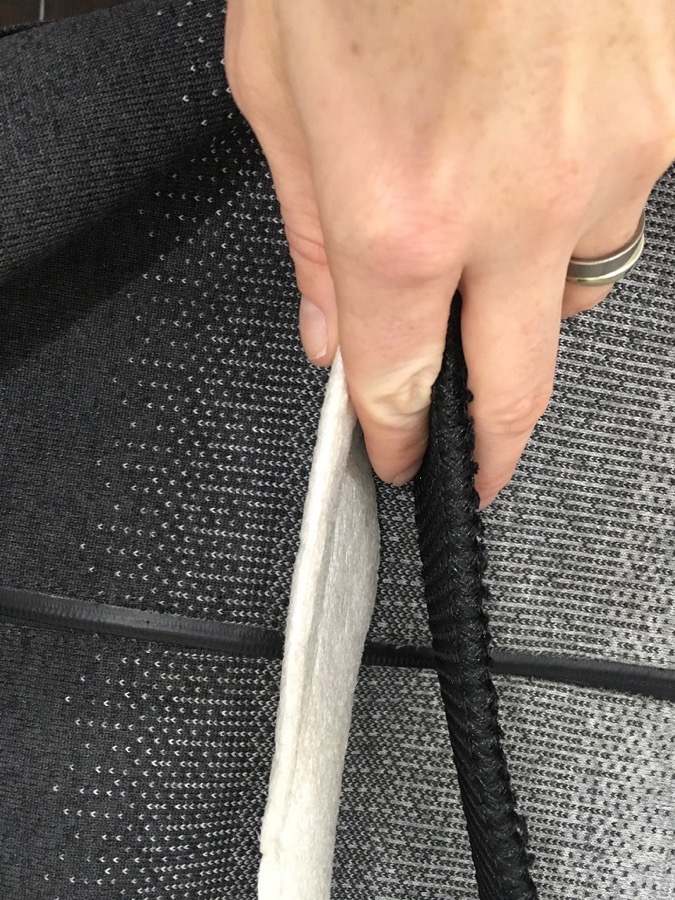 So we did some research and got recommendations for replacement padding from Pennine Outdoor and extremetextil, and J decided he liked the look of the latter's 3D mesh, which is what we ultimately used (in the 8mm thickness). We cut a whole in the strap fabric, slid out of old (white) padding, then used that as a template to cut new 3D mesh padding. We slid that back inside, I topstitched it in place at the shoulders, then hand-sewed closed the opening in the fabric to tidy it up.
And he is SUPER pleased with the straps now – we walked all around Brighton yesterday with a full backpack and it was back to its old comfort. Hooray for repairing!