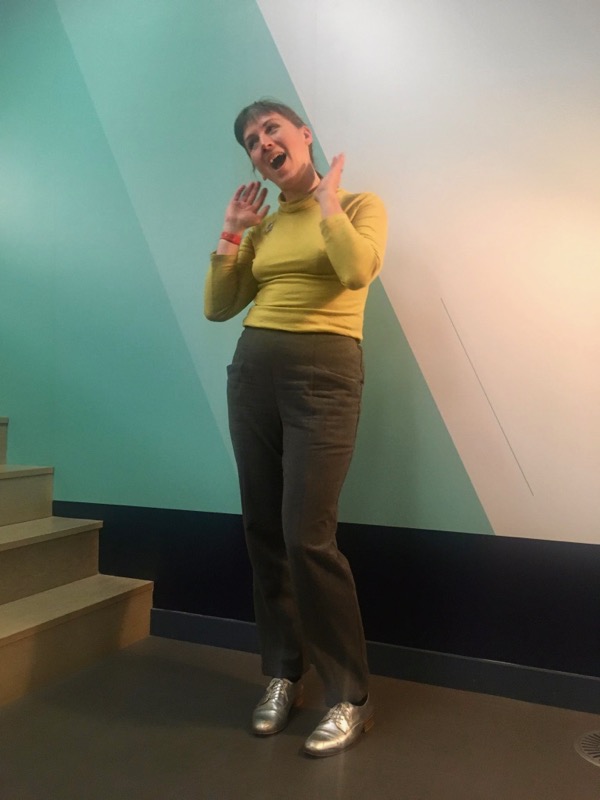 Hot on the heels of making my black linen pair of the fabulous Closet Case Patterns Pietra Pants, I knew I wanted a decidedly winter version to wear and took a look in my stash to find some very soft and warm grey wool flannel, which I think was gifted to me by "Neighbour Helen" years ago and which I used to sew up a different pair of trousers a few years ago, too (still worn!).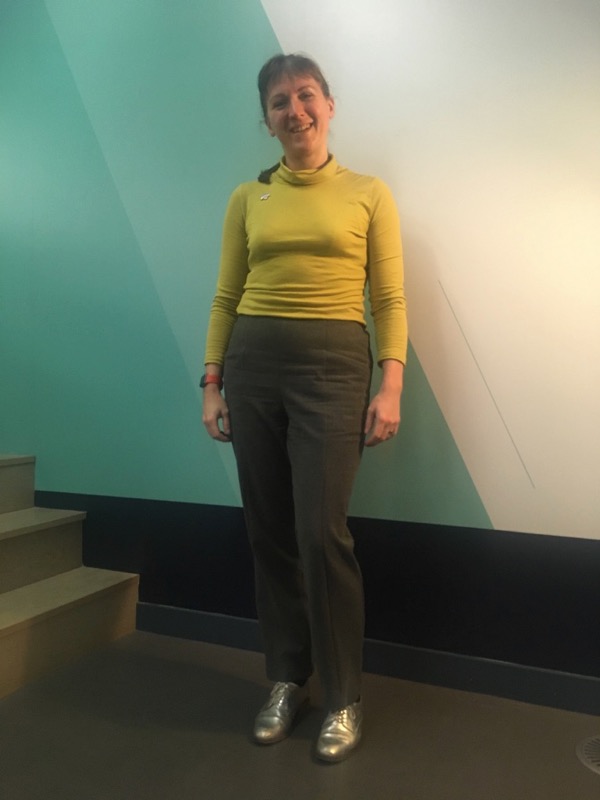 I just used the same pattern pieces as the black linen pair so my crotch adjustments and leg lengthening is the same, except I felt those were still ever-so-slightly too short so on these I extended the legs by an extra 2cm (1in) to bring the total up to 7cm (2 3/4in) added in length to the legs! These are just the perfect length now IMHO.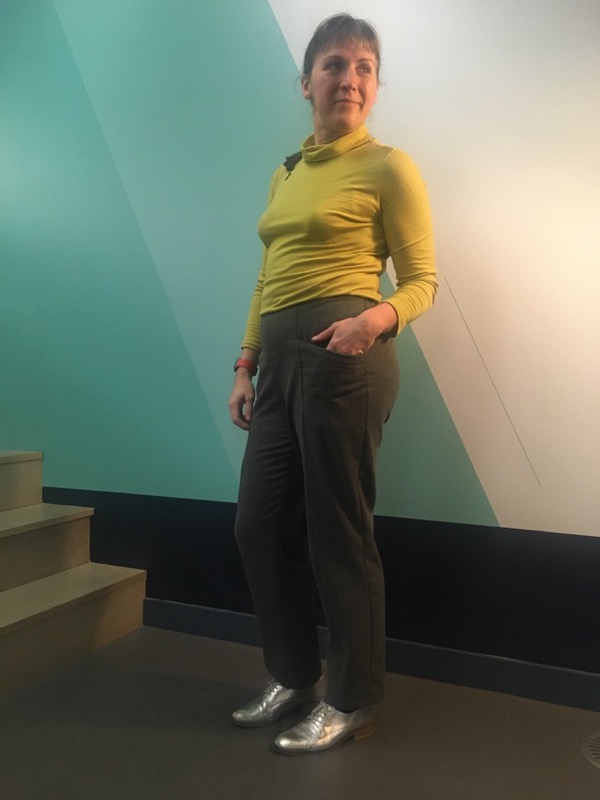 Worn here with my yellow merino turtleneck made a few years back (minus the thumb cuffs, which got chewed up and worn)…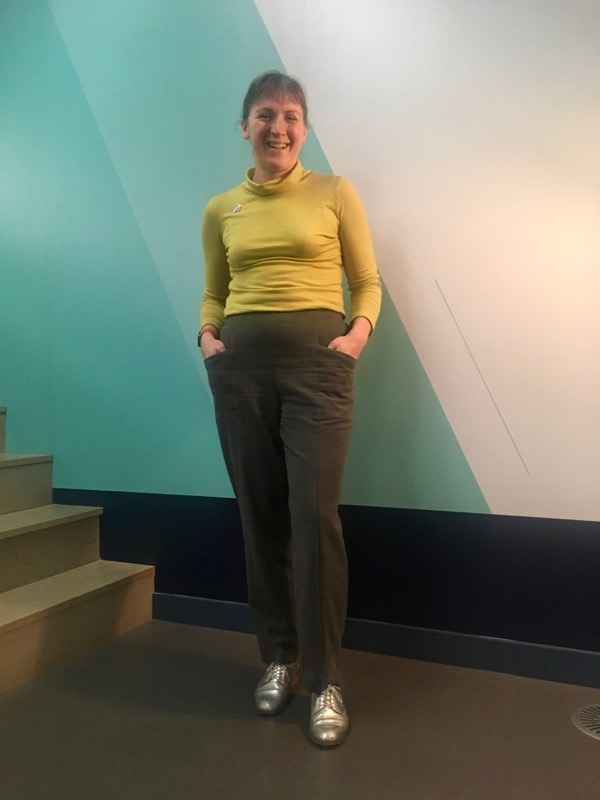 Of course the pockets are the best thing about these trousers! I put my hands, phone, keys, and everything else in them around the office.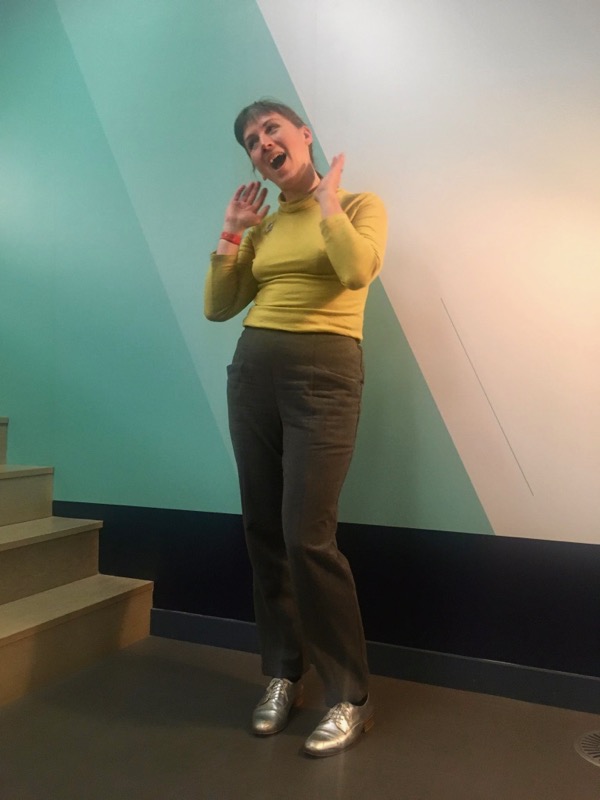 The next best thing about these is the half-elastic waist, which gives a smooth front line but extra comfy in the back without being too "bubble butt".
I also appreciate that the sewing instructions say "this is not optional!" at the topstitching step of the elastic waistband – it's like they were reading my mind, pfff! But yeah, It's 100% better with the topstitching and doesn't take that long to do, either.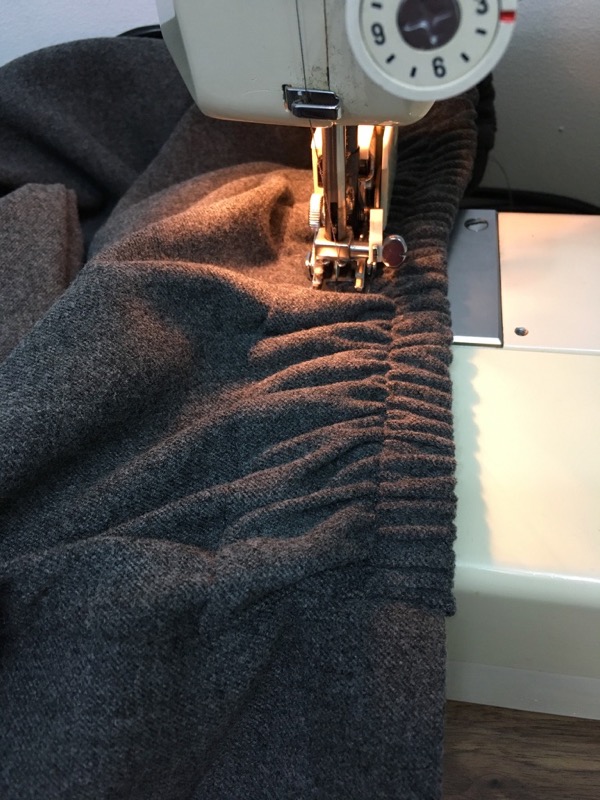 And just because I already had my Silhouette machine out for another project, I grabbed an extra "Handmade" heat set vinyl motif and ironed it on inside the facing – a lovely detail just for me!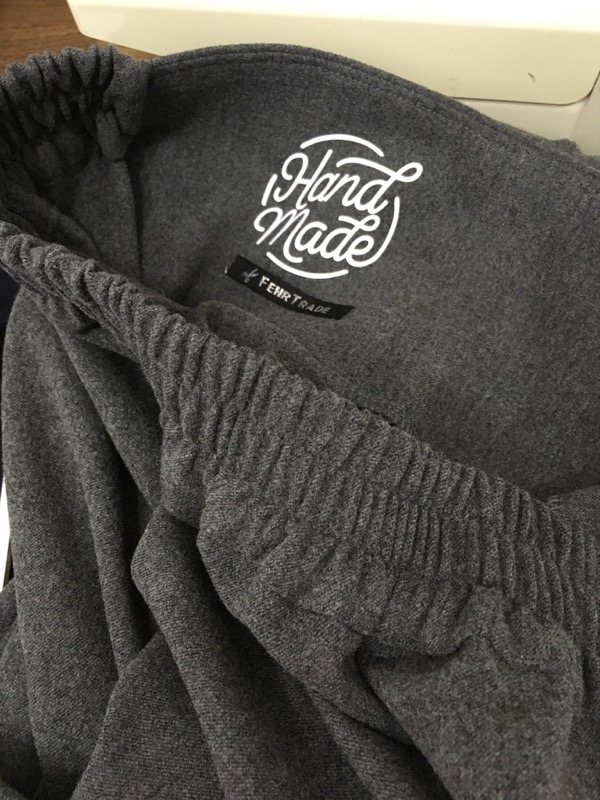 I've worn these quite a bit to the office already and they are so lovely and soft and warm, I'm so glad I put this fabric to good use!