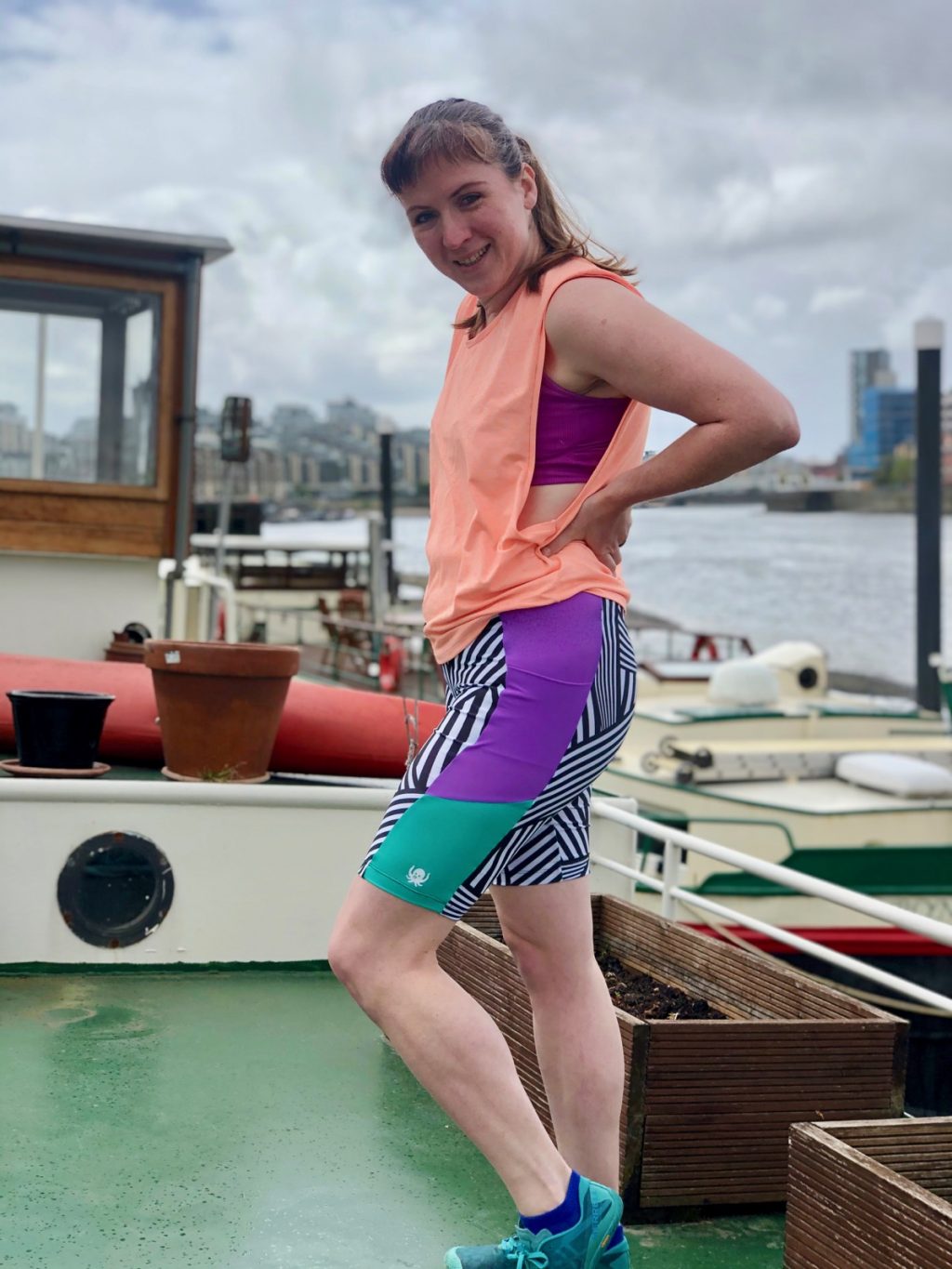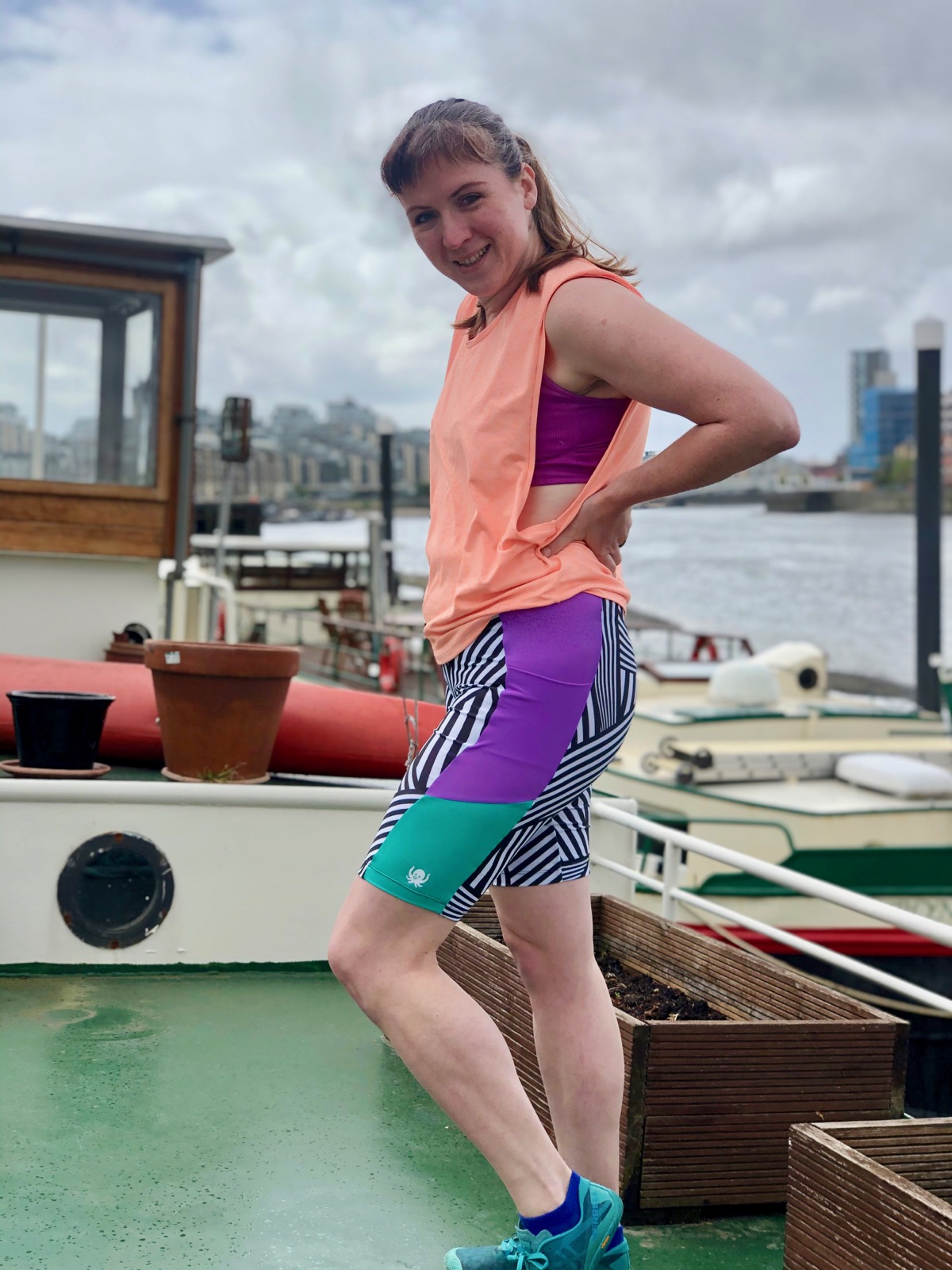 Hot on the heels of our updated Steeplechase Leggings pattern, I'm pleased to announce the even bigger update to our Duathlon Shorts pattern!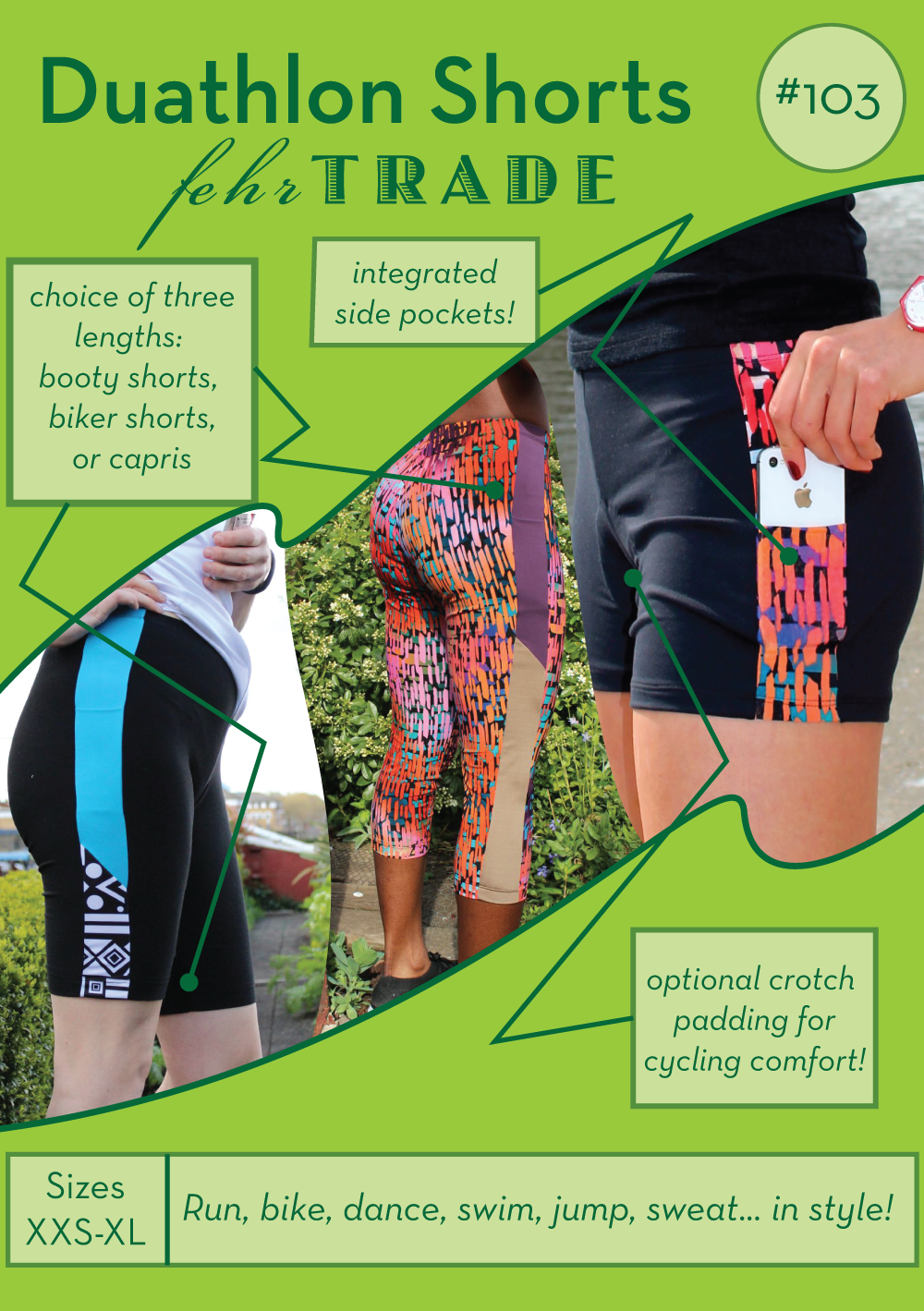 This one has been another very popular pattern ever since it was released in 2014, but like the Steeplechase, things have changed in the digital pattern space in the past 6 years! So the Duathlon Shorts is a now a layered pdf, but there's so much more…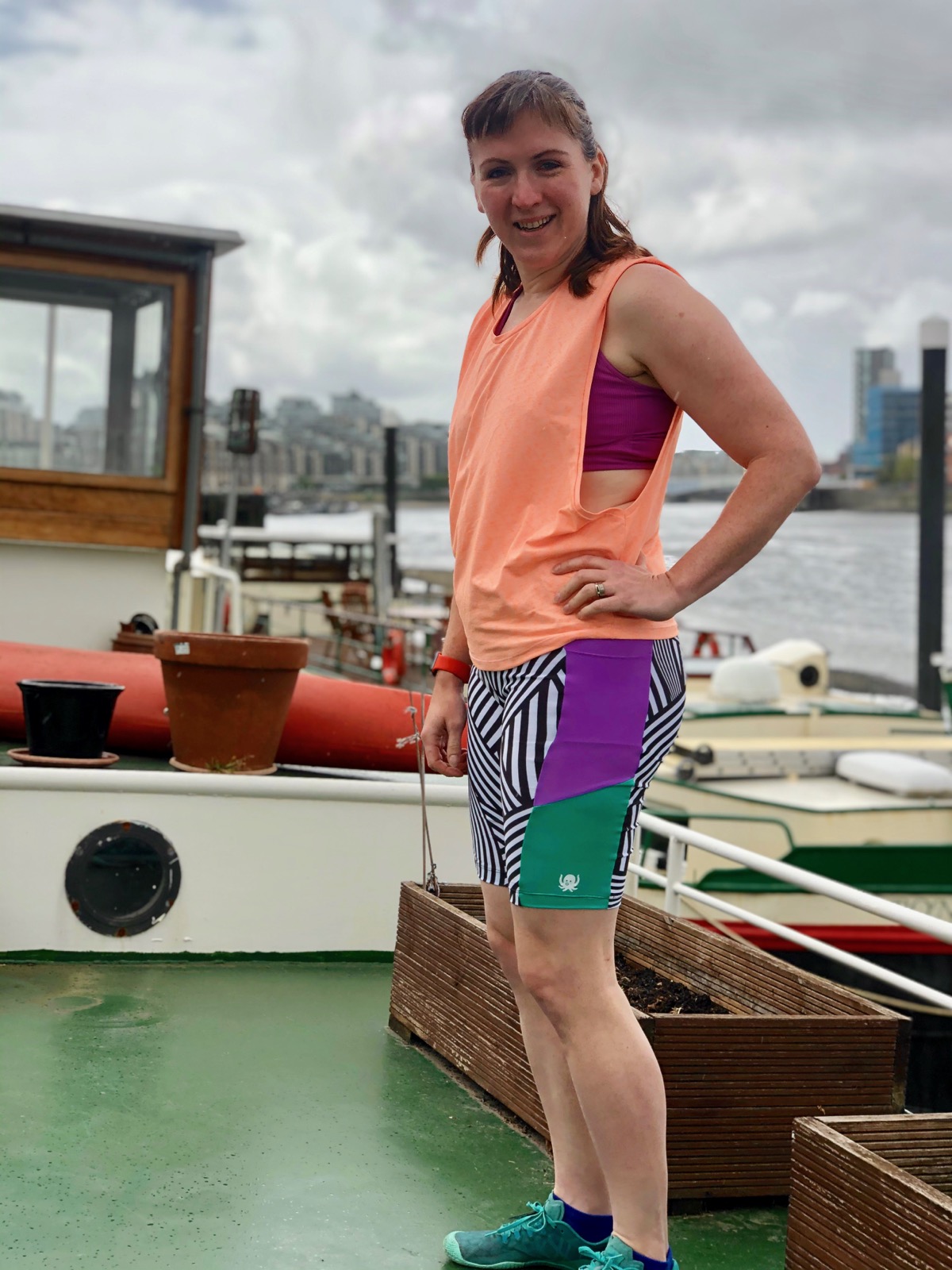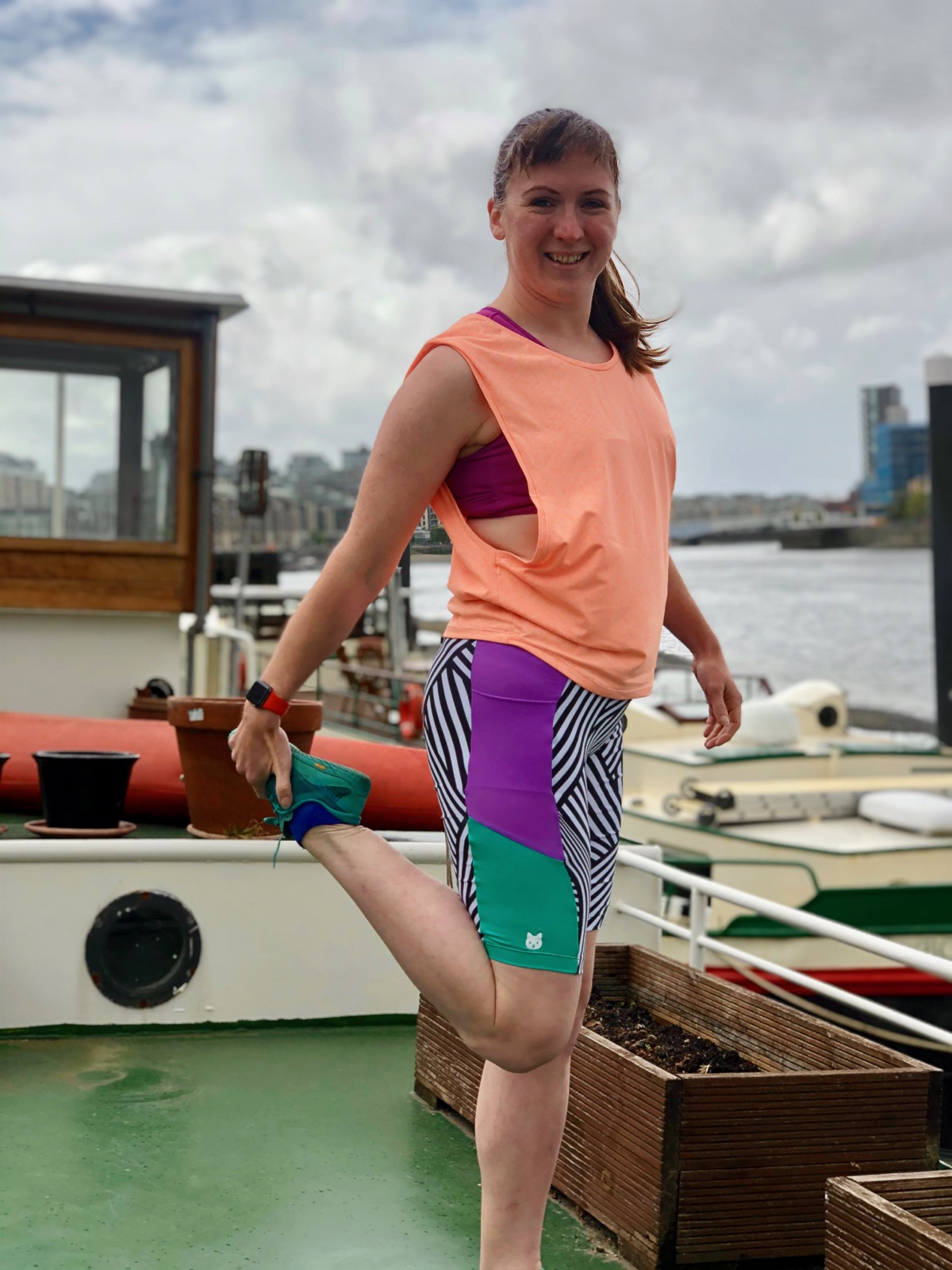 We took the opportunity to make a bunch of improvements to the original pattern:
Improved fit! We've removed some wearing ease, so the fit is more in line with our Steeplechase and Rouleur Leggings, or the Compression Fit Bottom Block for our "Sew Your Own Activewear" book. Our PB Jam Leggings pattern is the last of the "old fit" patterns and we're midway through updating that one.
Bigger pockets! Phones were way, way smaller when we released this pattern back in 2014, and loads of you recently have been disappointed that the big phones you buy now don't fit into the pocket, so we've re-jigged everything to give you a much bigger pocket! The finished width is 10cm (4in) wide but will stretch to contain bigger objects, too.
Finished garment measurements! Since we did our usual, comprehensive "Spreadsheet of doom" calculations and measurements to check everything lined up after the fit changes, it made sense to include these like we do for our newer patterns.
Improved notches and readability! We've added a few notches to make it harder to accidentally sew wrong edges together, and also to make it easier to attach your elastic waistband. Plus we've thrown in some updated cutting layouts and we've also trued the Booty and Biker Shorts hems in the pattern itself to give you a shortcut to a neater hem.
Layered sizes! Print just the size(s) you need, and none of the ones you don't. This makes it much easier to see your cutting line(s). All of our new patterns are layered as standard, but we're slowly updating our back catalogue, too. You can see all our layered patterns here.
Separated language files! Just like the Steeplechase update, we've separated off our French and English language pattern sheets into separate files so the patterns themselves are less crowded with text. So when you download the pattern now, you'll get 6 pdfs – Fully illustrated instructions, Copy Shop (A0) pattern, and Print at Home (A4 and US) pattern, in English and also in French.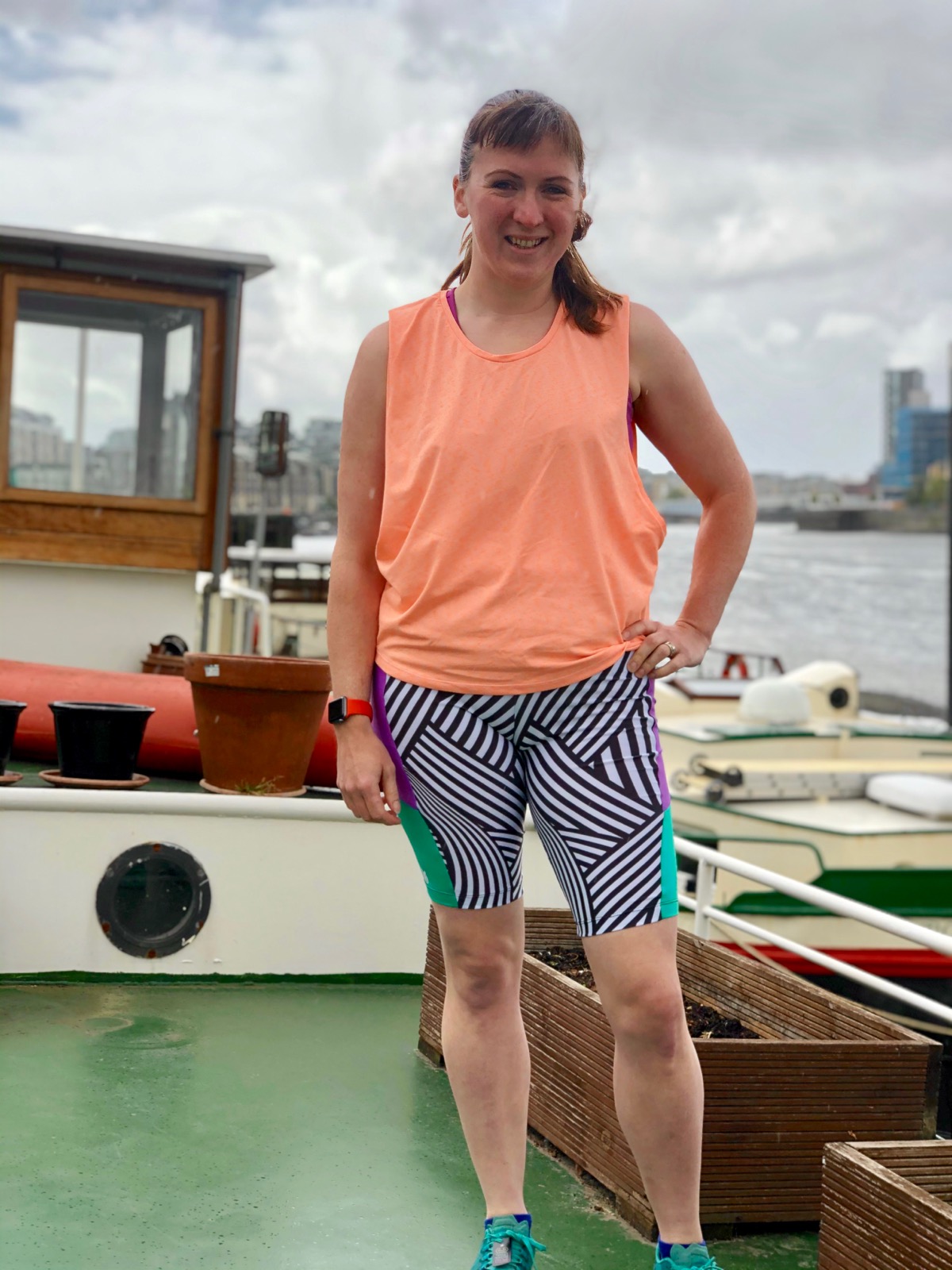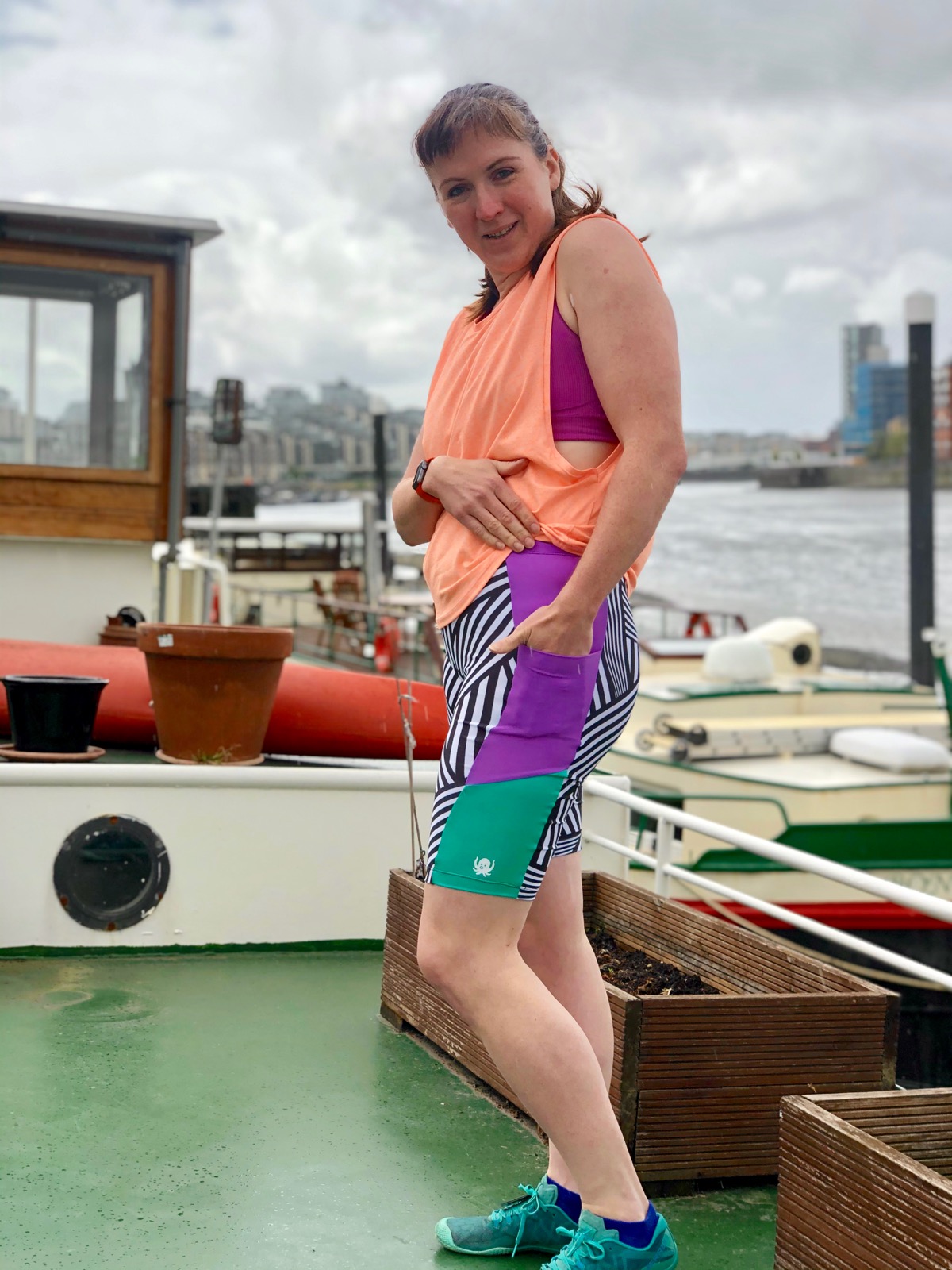 Since the pattern was changed significantly, I sewed up a new version to show you the new fit and pocket. I'm wearing size M in the Biker Short length using a monochrome print from WowFabrics on their "Micro Spandex" base and two activewear solids from my scrap stash. I'm also wearing a version of our Sweat Luxe pattern on top!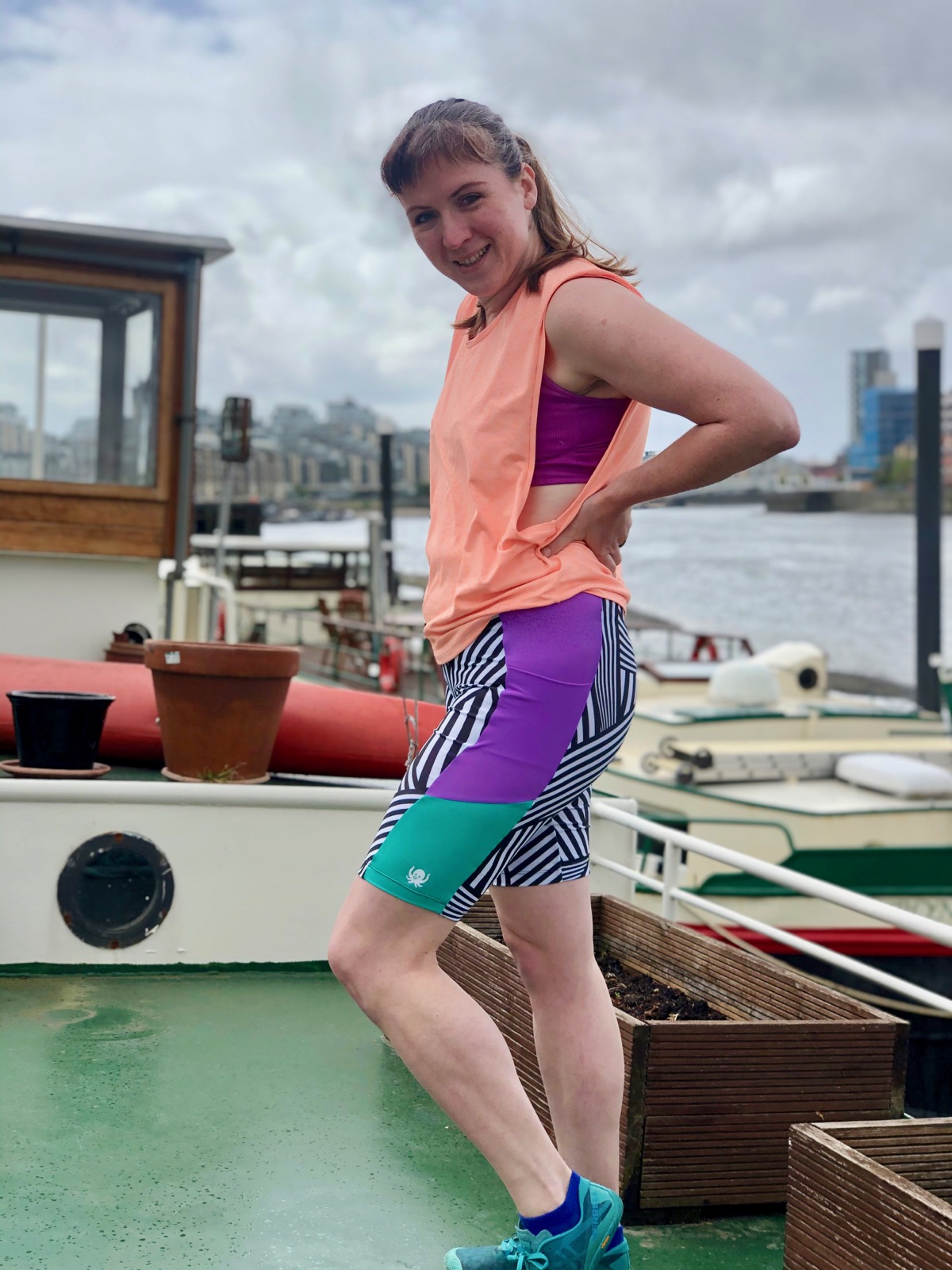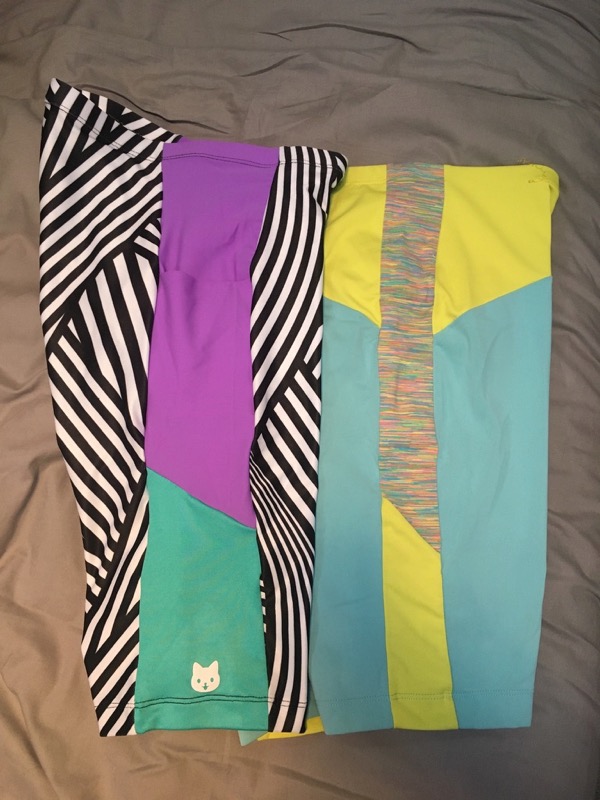 Here you can see the difference in the pocket sizes (updated version on the left and old version on the right)!
If you've purchased the Duathlon Shorts pattern from our shop in the past, you should've already received an automated email saying the file has been updated. If you've not received this or have purchased yours from our Etsy shop or a 3rd party reseller, please use the form below or email enquiries at fehrtrade dot com with your proof of purchase.