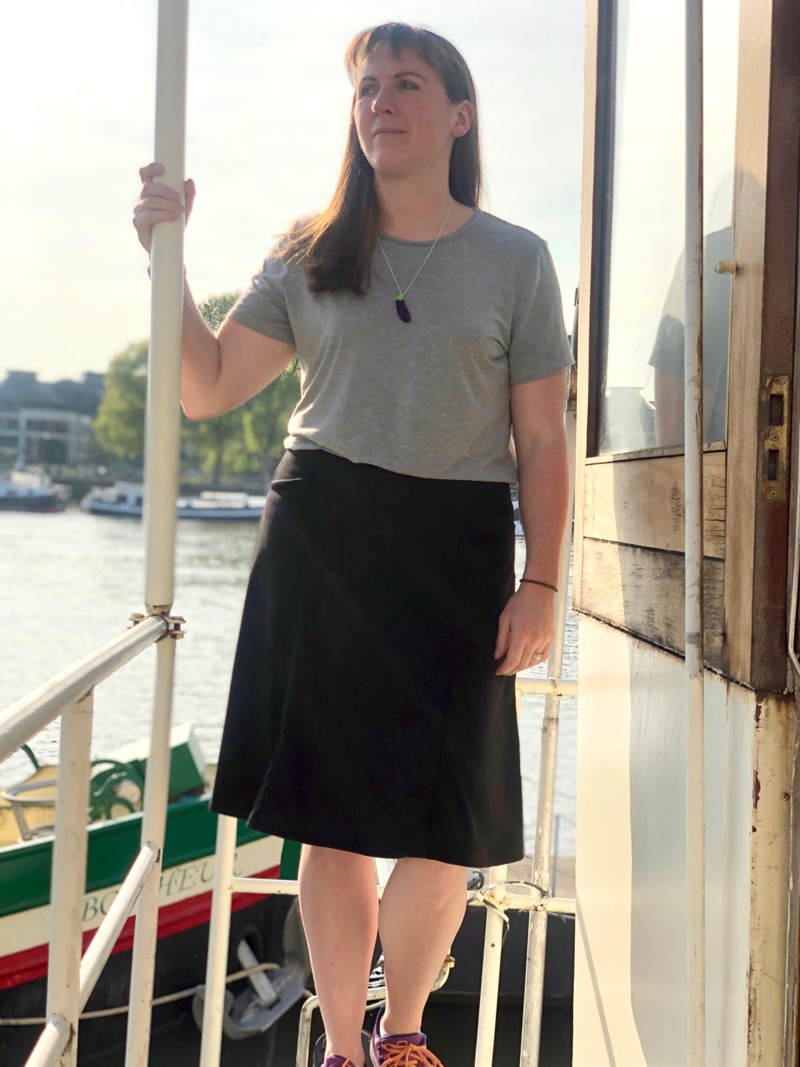 Not every garment needs to be a blockbuster. Sometimes the garments we wear the most are the practical, yet somewhat boring ones that pair well with everything else in our wardrobe. I definitely consider jeans to be in this category, along with the vast majority of teeshirts I make and wear. I'd also consider a good, all-around black skirt to be one, like this skirt, from Christine Jonson's fabulous "Travel Trio 3" pattern.
I've made the top a few times and made this skirt twice already, in blue and then black scuba. But after several years of hard wear, the black one in particular was looking ratty and bobbled so I bought some black ponte from Fabrics Galore to replace the scuba version.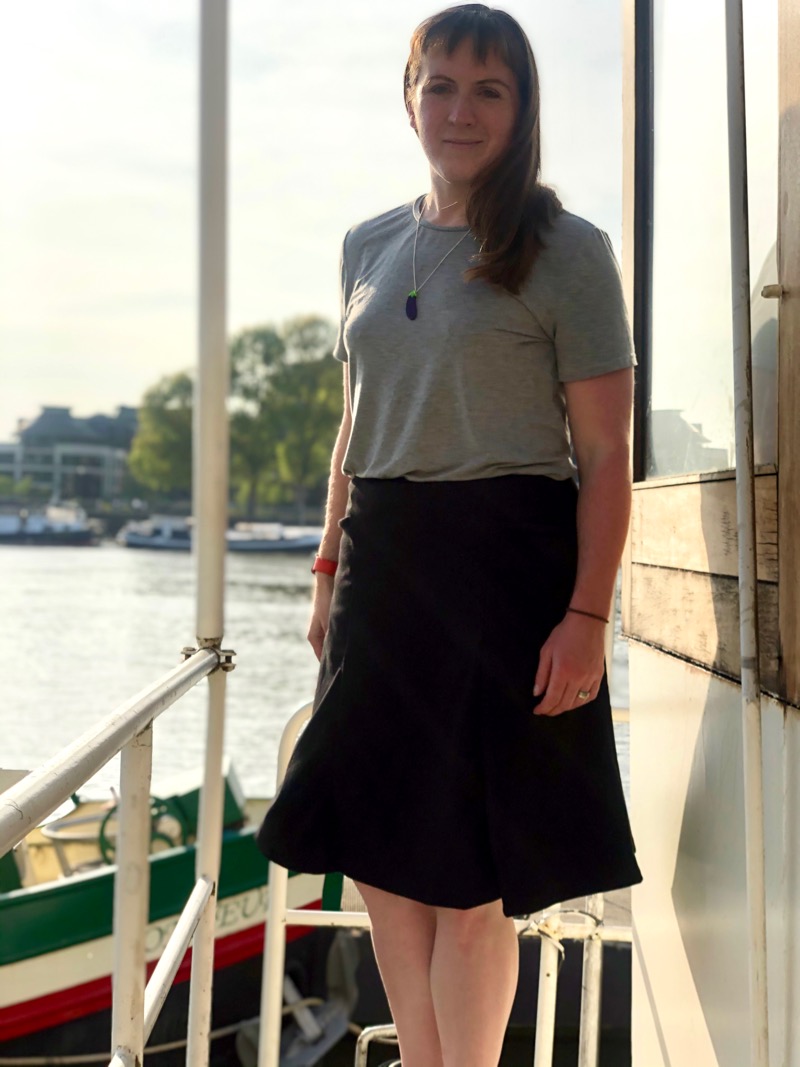 It probably goes without saying since this is the third time I've made it, but this is such a great, wearable, and flattering skirt pattern! In fact, if I had to be stuck on a desert island with only a few patterns to see me out the rest of my days, I'd probably grab this Travel Trio Three as one of them. It's that good, people!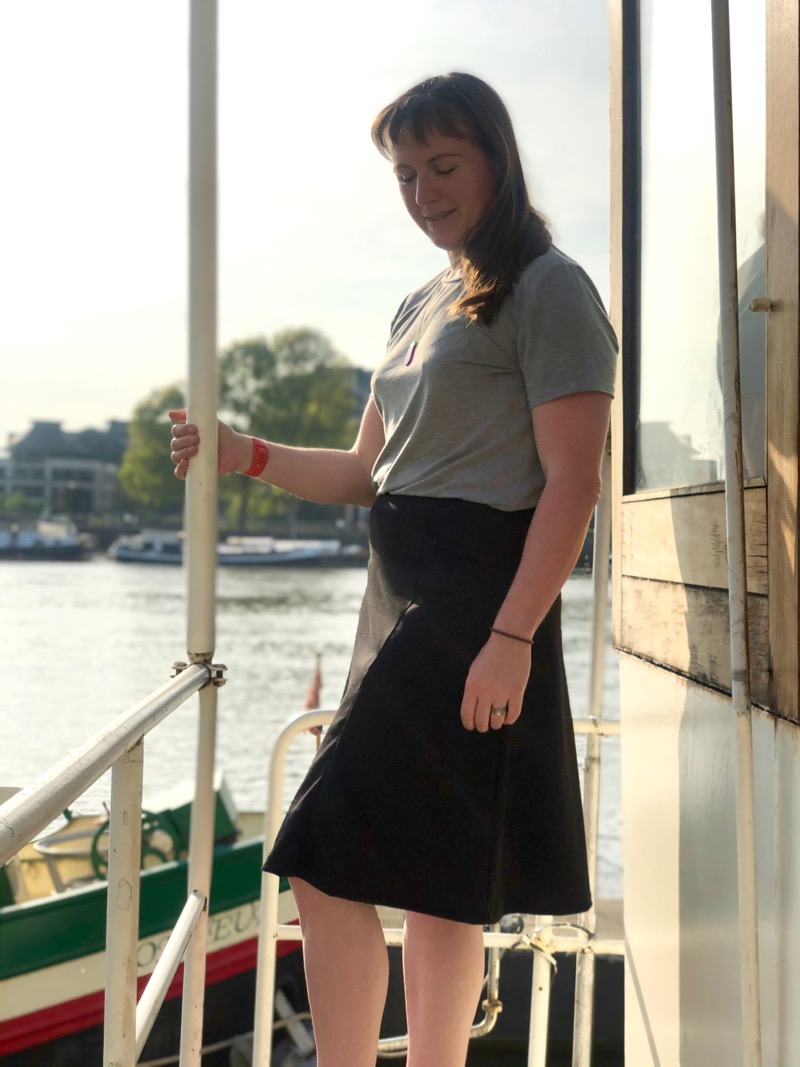 I mean, the length and shape is perfect for me, but what I'm really into is these pockets! I adore the two big, deep pockets! I never have to worry that my phone will fall out of them as I'm scampering around the boat….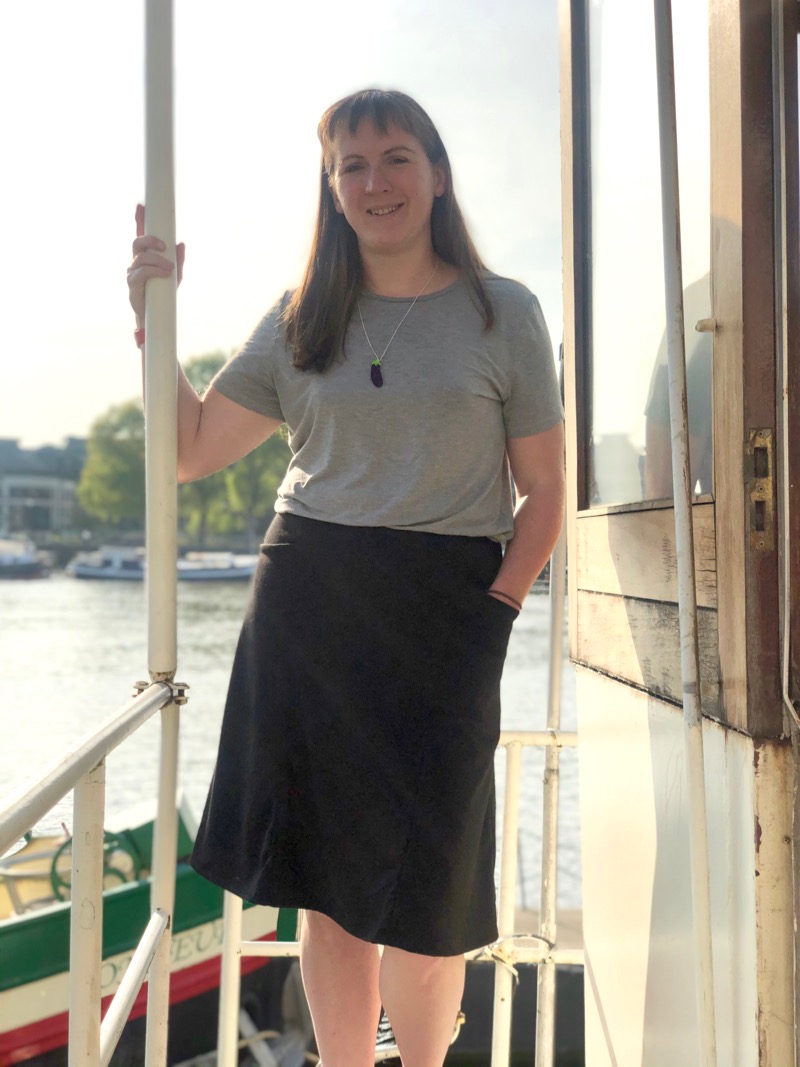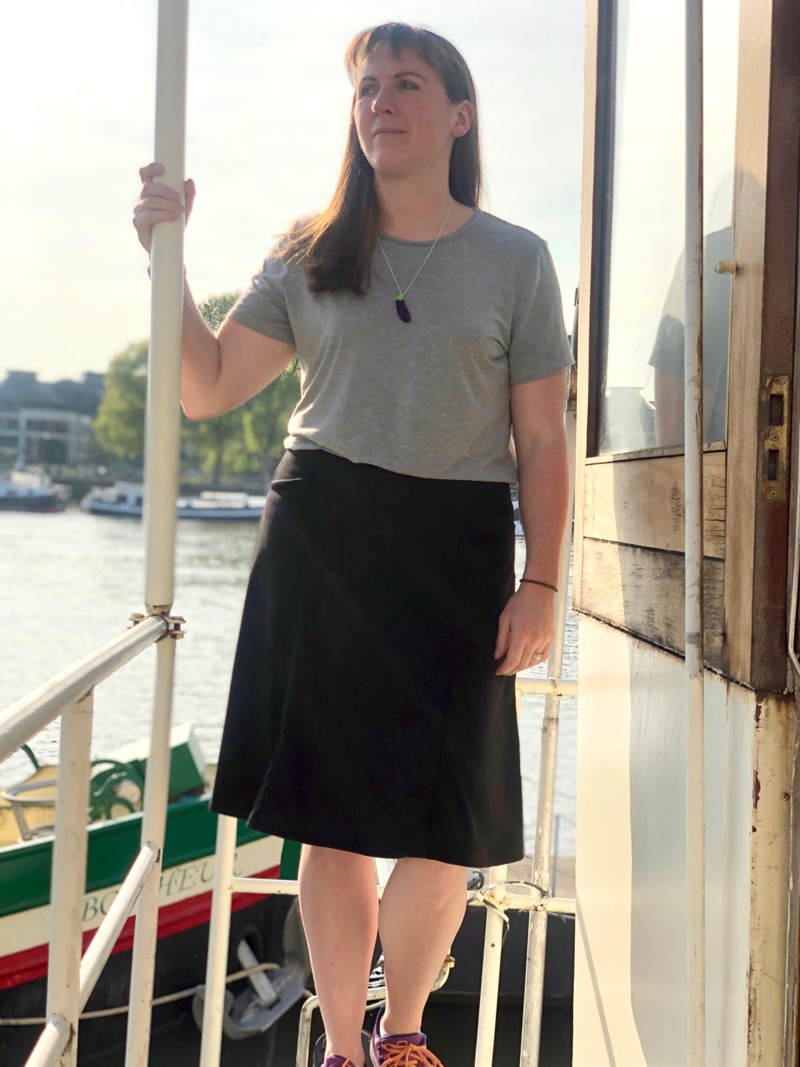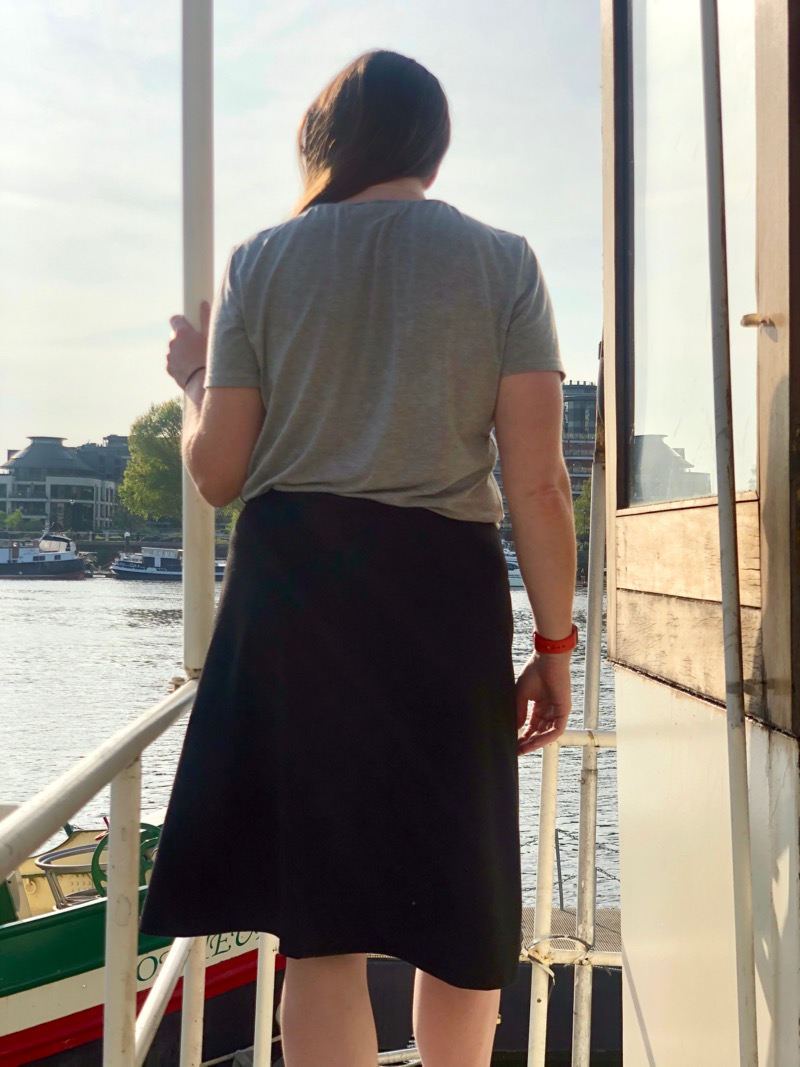 It's not the most exciting garment to photograph, but I know this will get worn over and over for years to come! I'm wearing it with a grey bamboo teeshirt made from the Loose Fitting Top Block from my "Sew Your Own Activewear" book here, and an aubergine (eggplant) emoji necklace J made for me in acrylic with his CNC machine.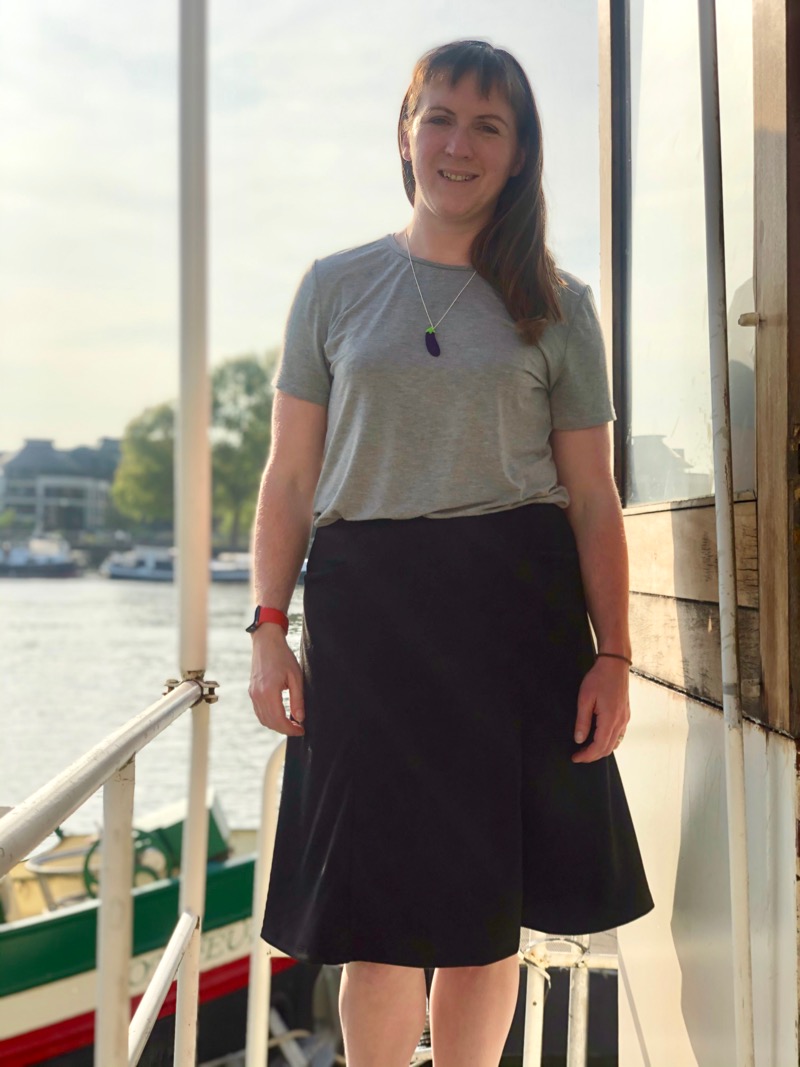 What basic patterns do you keep coming back to over and over again?