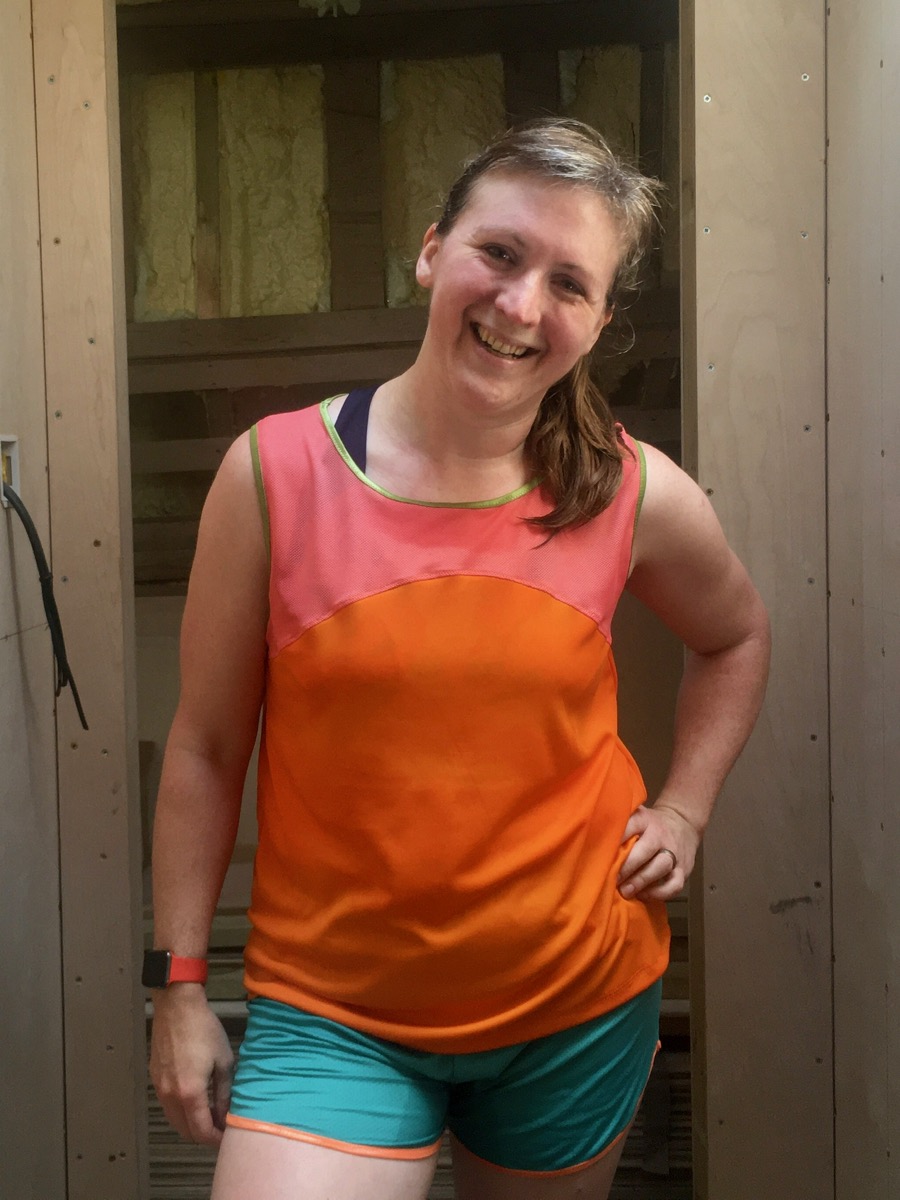 This top is doubly German! First of all, the pattern is from the German-language book, "Alles Active", which I bought to see what the "competition" were up to in Germany vs my own book's German edition ("Näh dir deine Sportswear"). It's a decent enough book with a handful of nice activewear designs, but there is a LOT of athleisure filler in it and some very ropey-looking samples on the model, too.
But I liked this top (creatively titled, err, "Top"), and traced it out last summer when I bought the book. I even bought two gorgeous and lightweight activewear fabrics from extremtextil's Berlin shop when I was over last July to teach the workshop, but then the weather turned cold and I missed my chance to sew it up.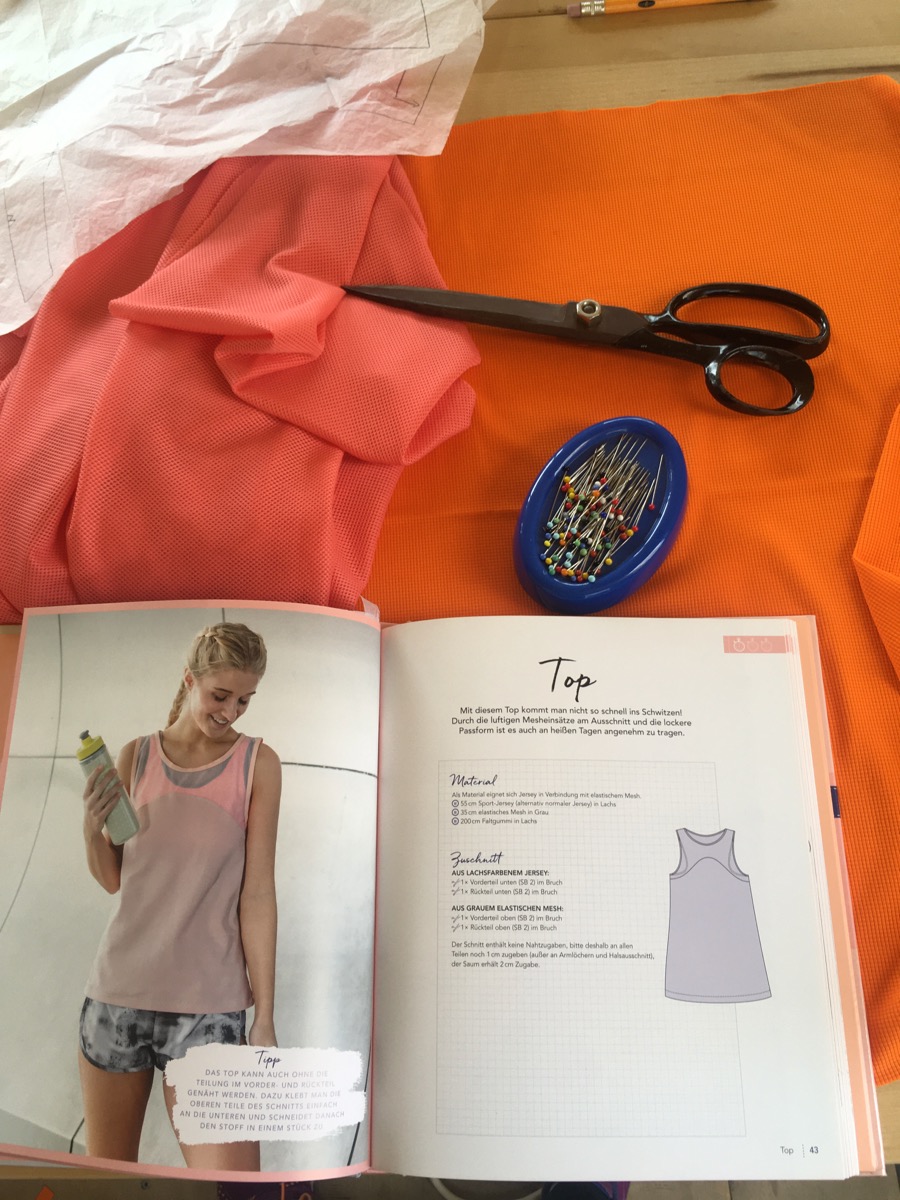 The top is pretty simple – just a front and back with a curved seam, and like the sample in the book, I used some athletic mesh for the upper portions. I wisely added a bunch of notches to both the front and back curves, though, as it's not my first time at this rodeo and I know that sewing opposing curves like this is a thousand times easier if you have a few matchpoints.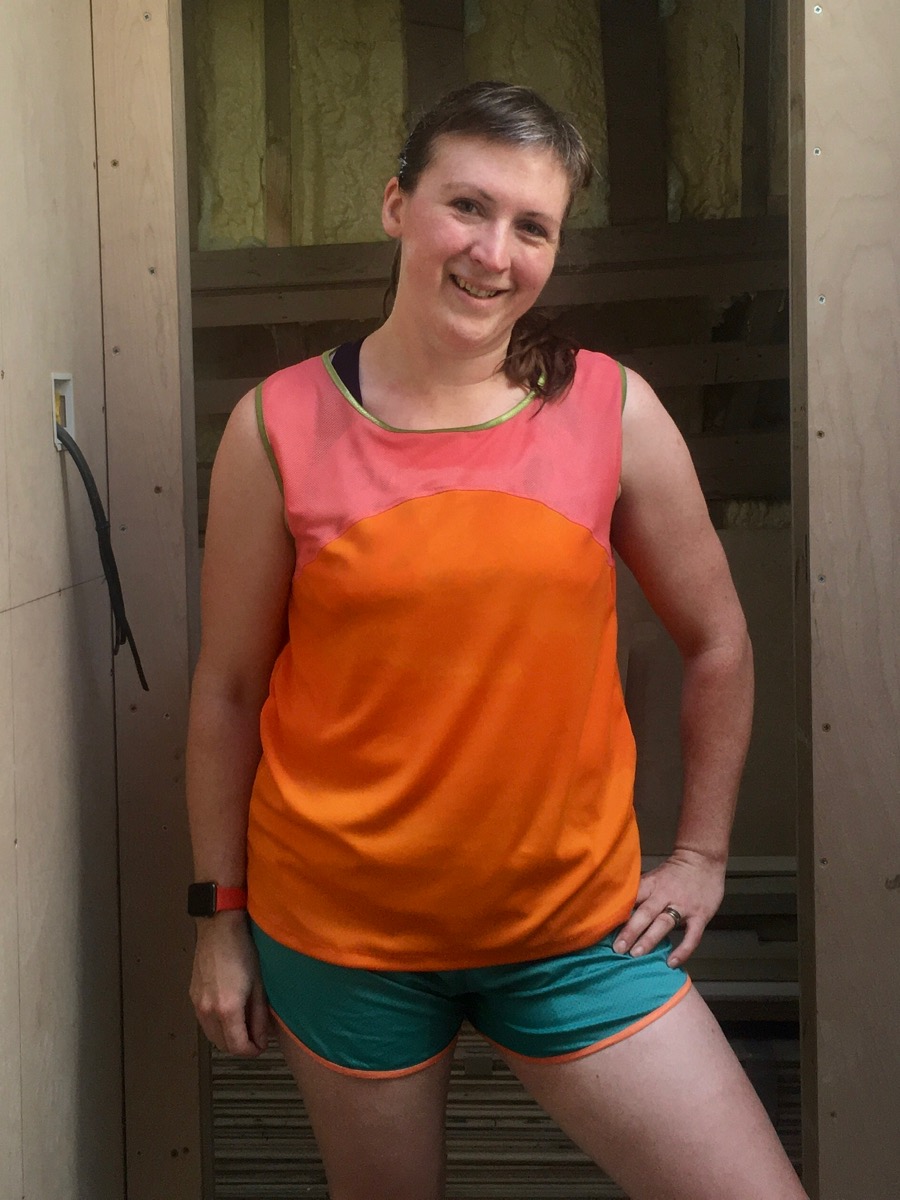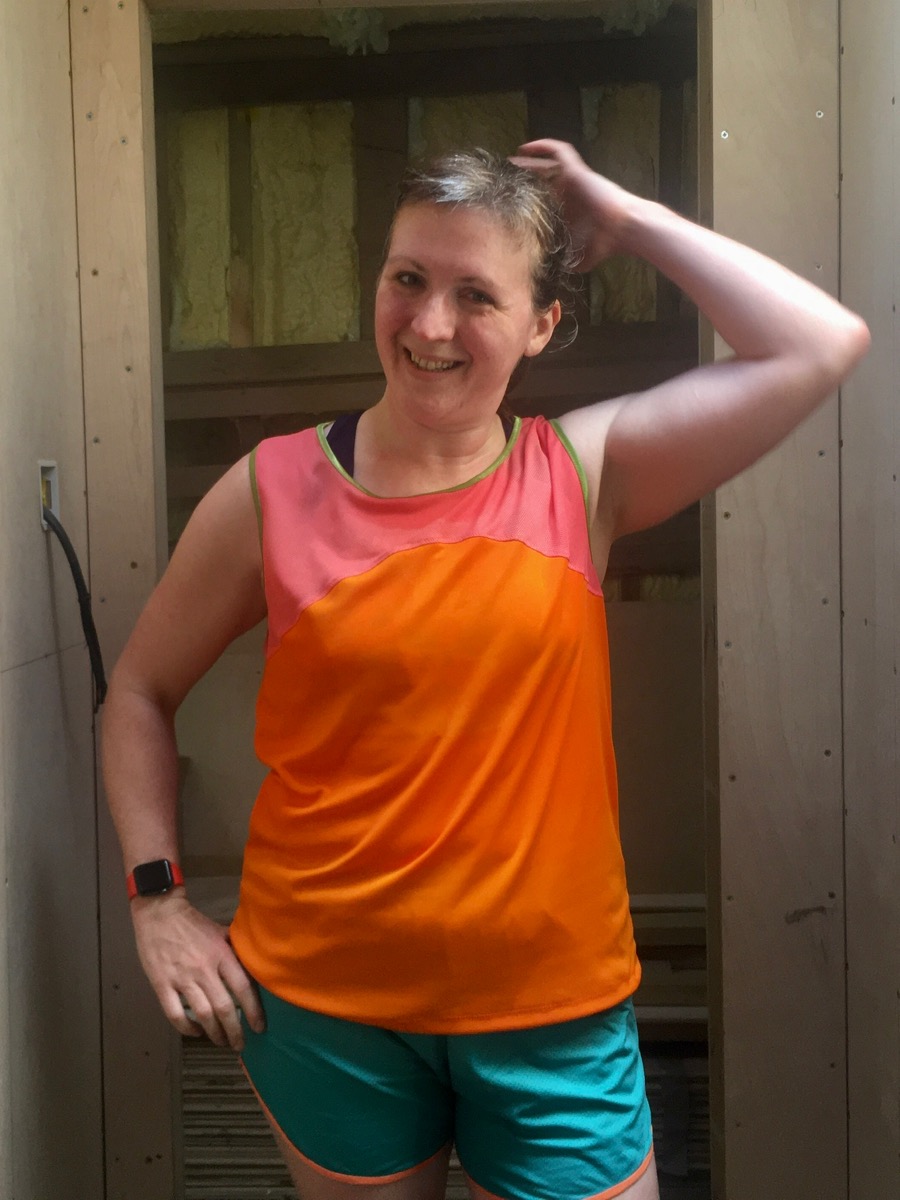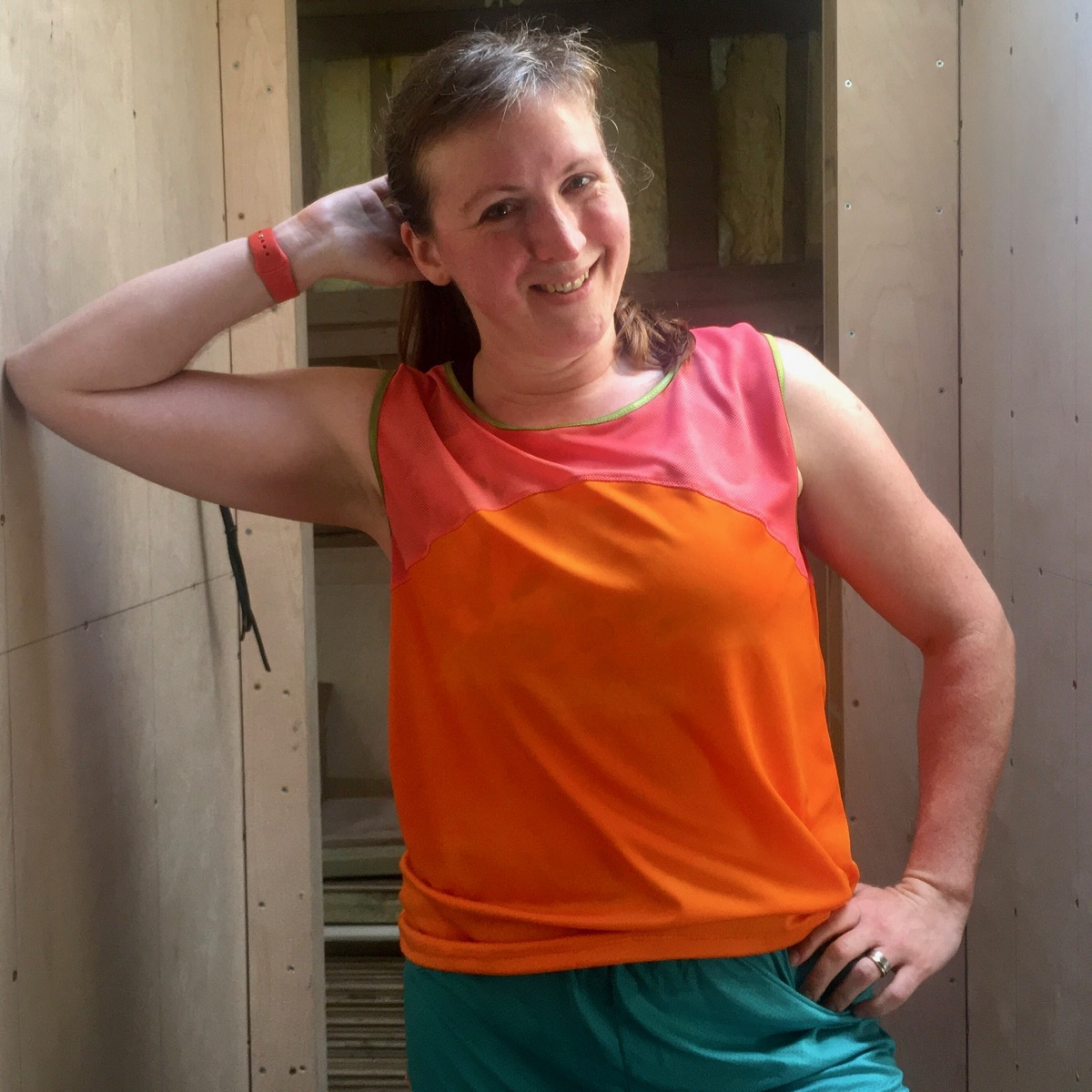 I originally thought I'd bind the edges using the orange wicking fabric, but there was no way I had enough leftover so I started hunting in my stash for a nice FOE – and found this shiny, sage green, which I think is the perfect compliment to the bright orange and salmon pink!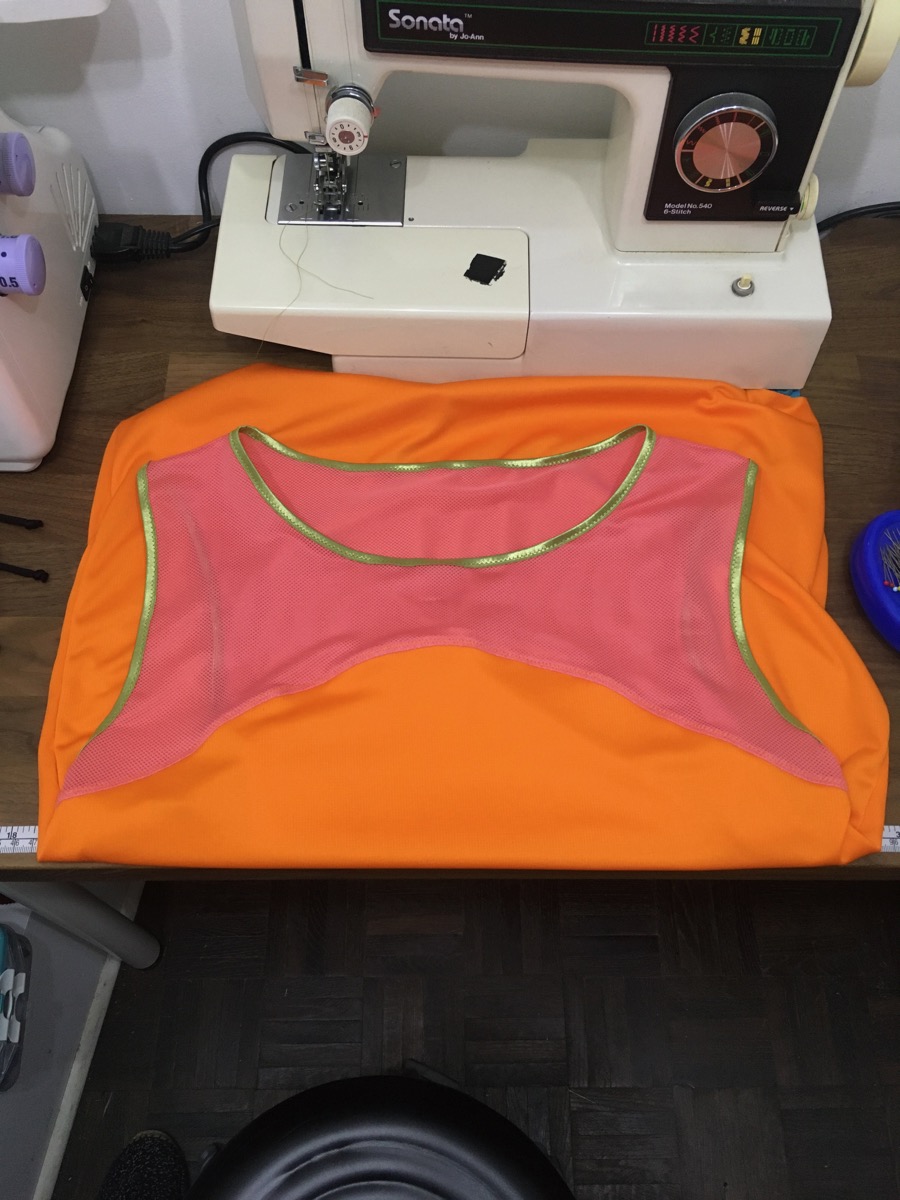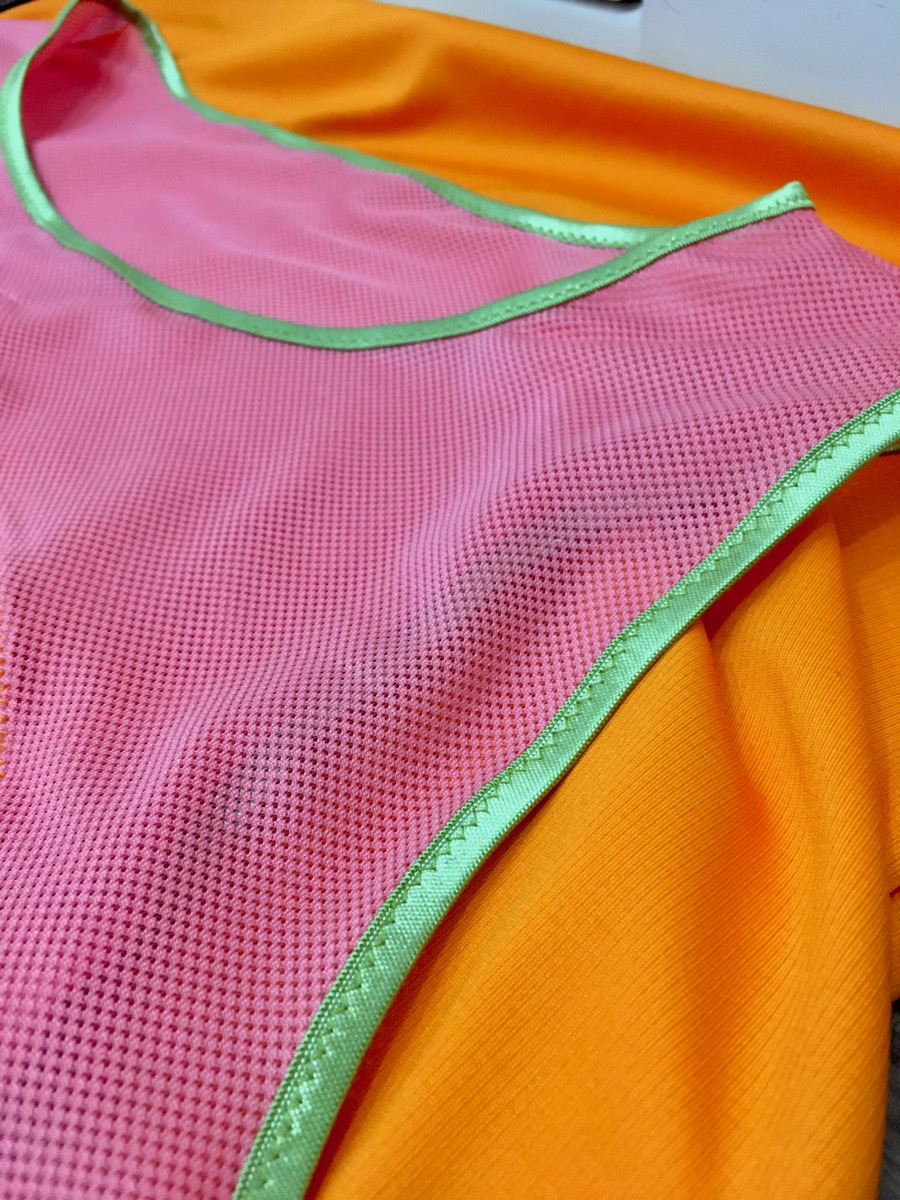 I actually applied the FOE without measuring it – I'm pretty good these days at guesstimating how much to stretch it in relation to the fabric edge, but if you were doing something similar I'd aim to make the FOE between 85-90% of the length of the edge for a top like this.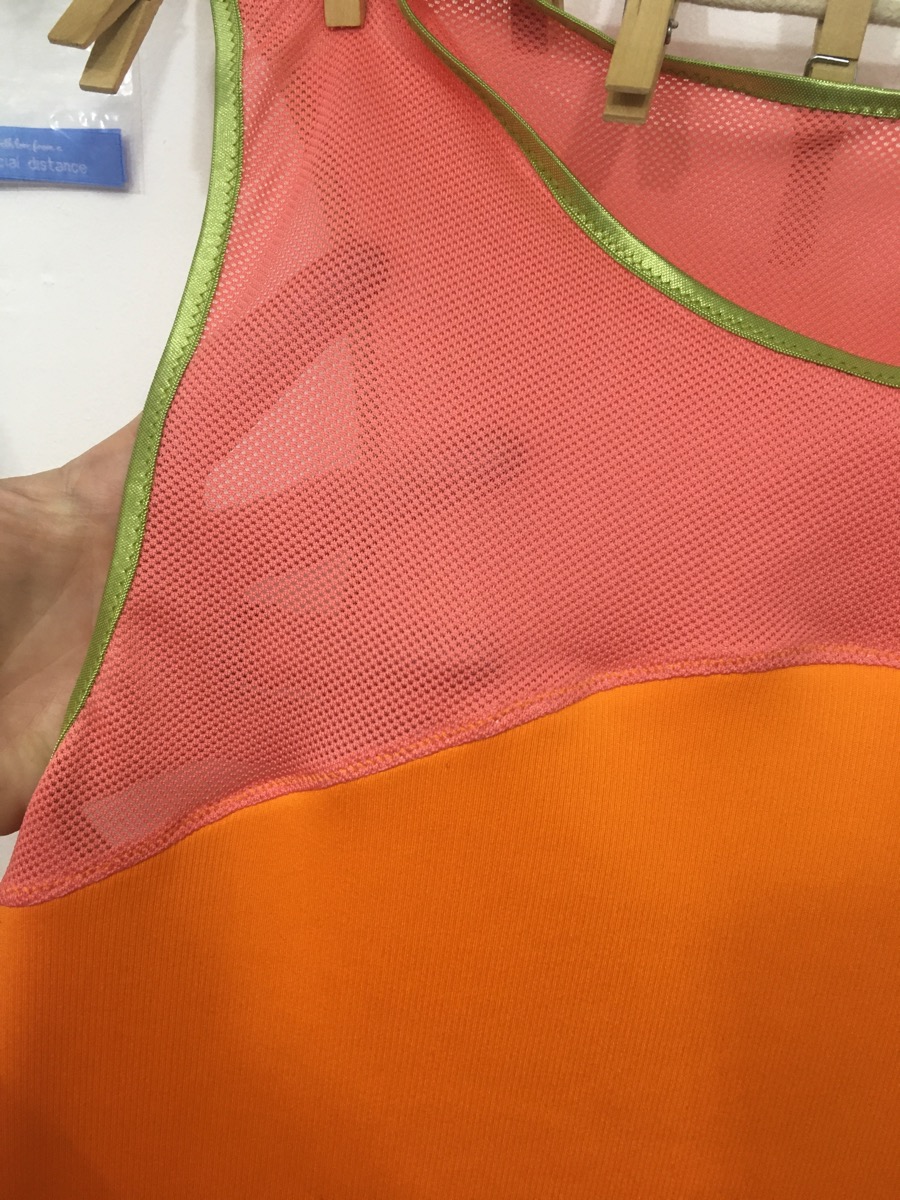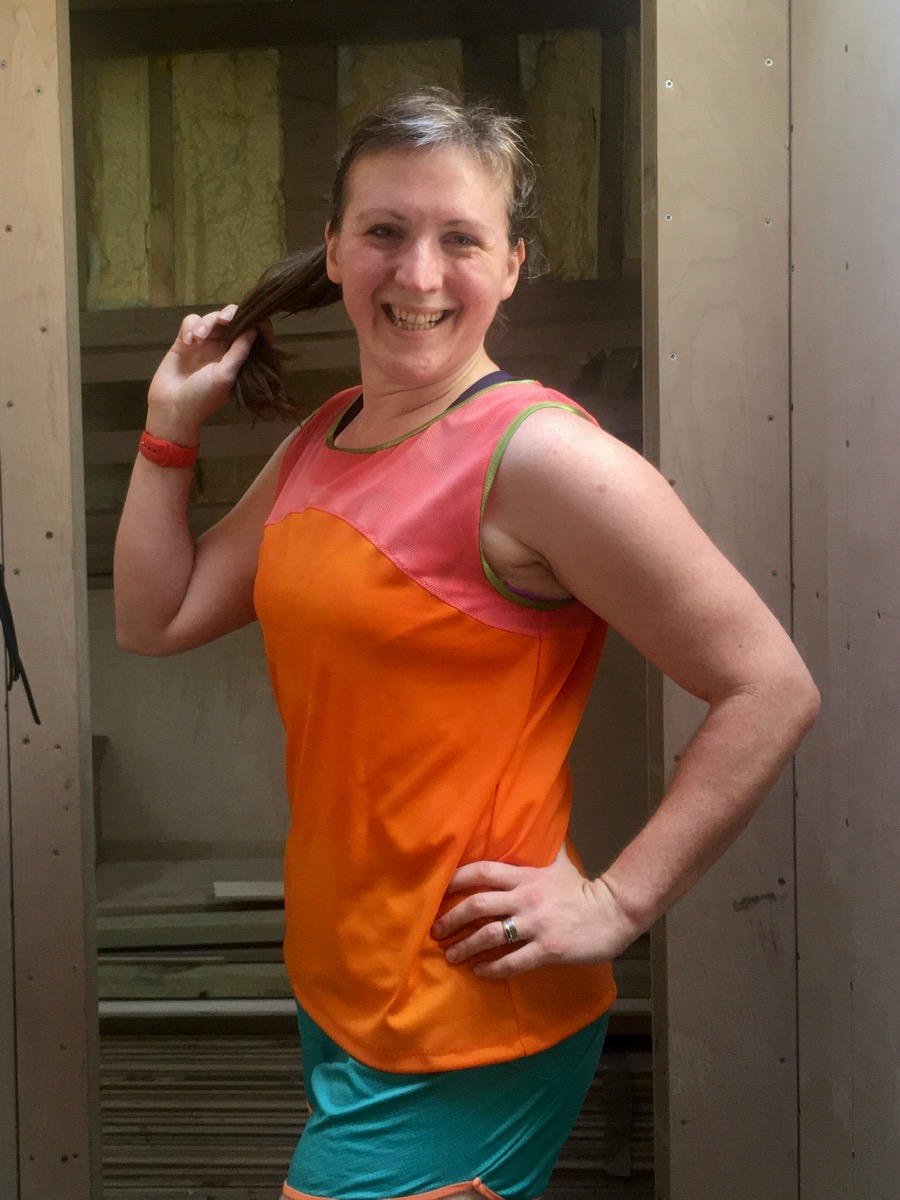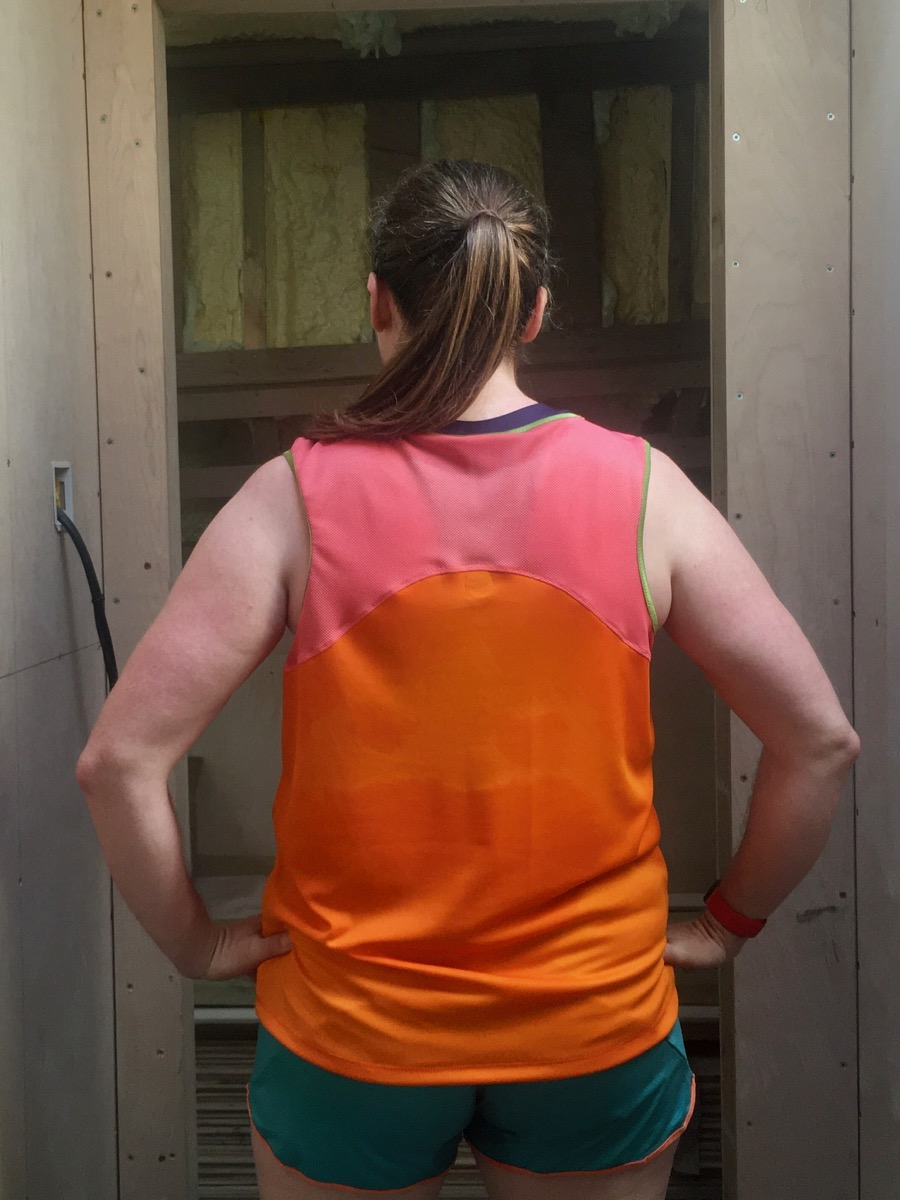 I actually took these photos after an hour-long run on my treadmill (which is just out of shot in front of me in our under-construction new bathroom), so forgive the sweat on both me and the top – it's authentic!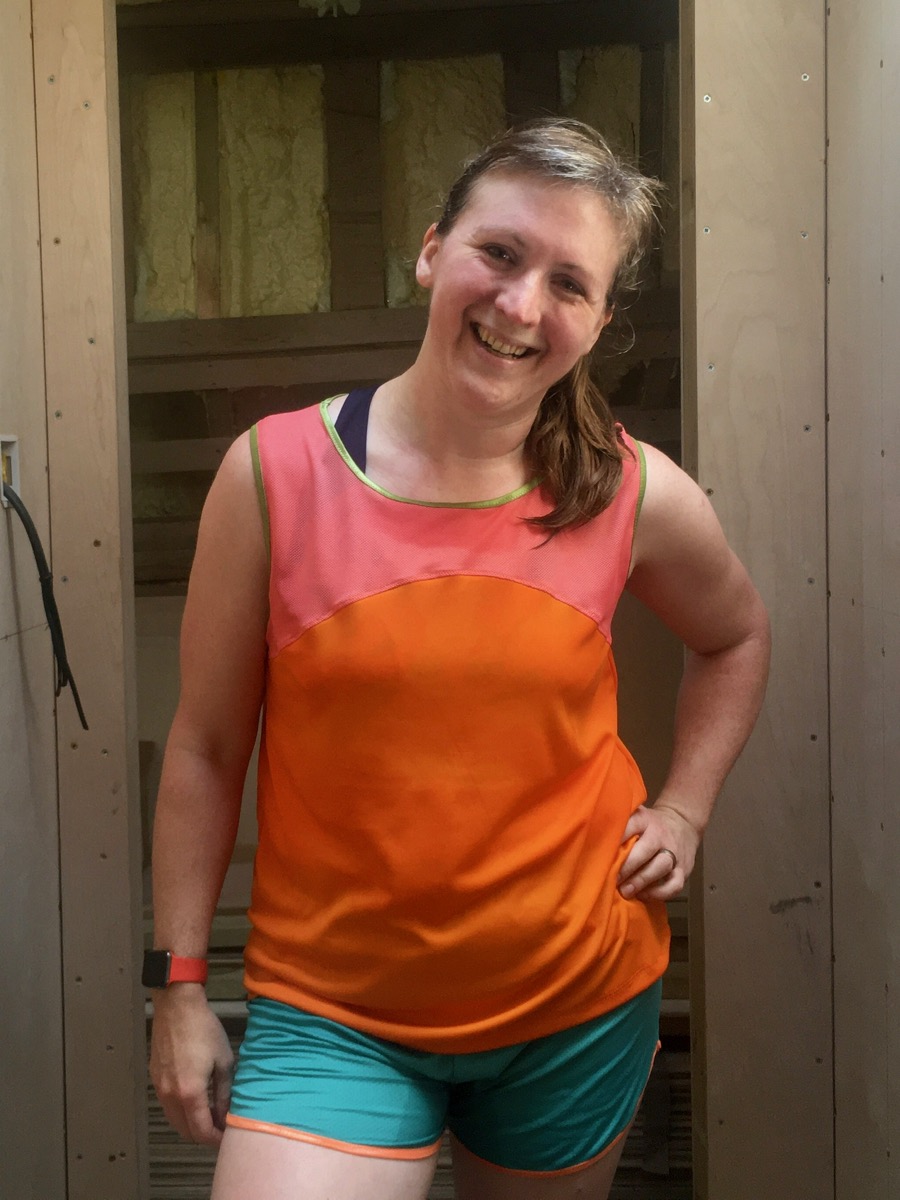 You can also see I've paired this with one of my Threshold Shorts pattern samples that happens to use a matching shade of orange FOE on the hems – I love it when that happens!