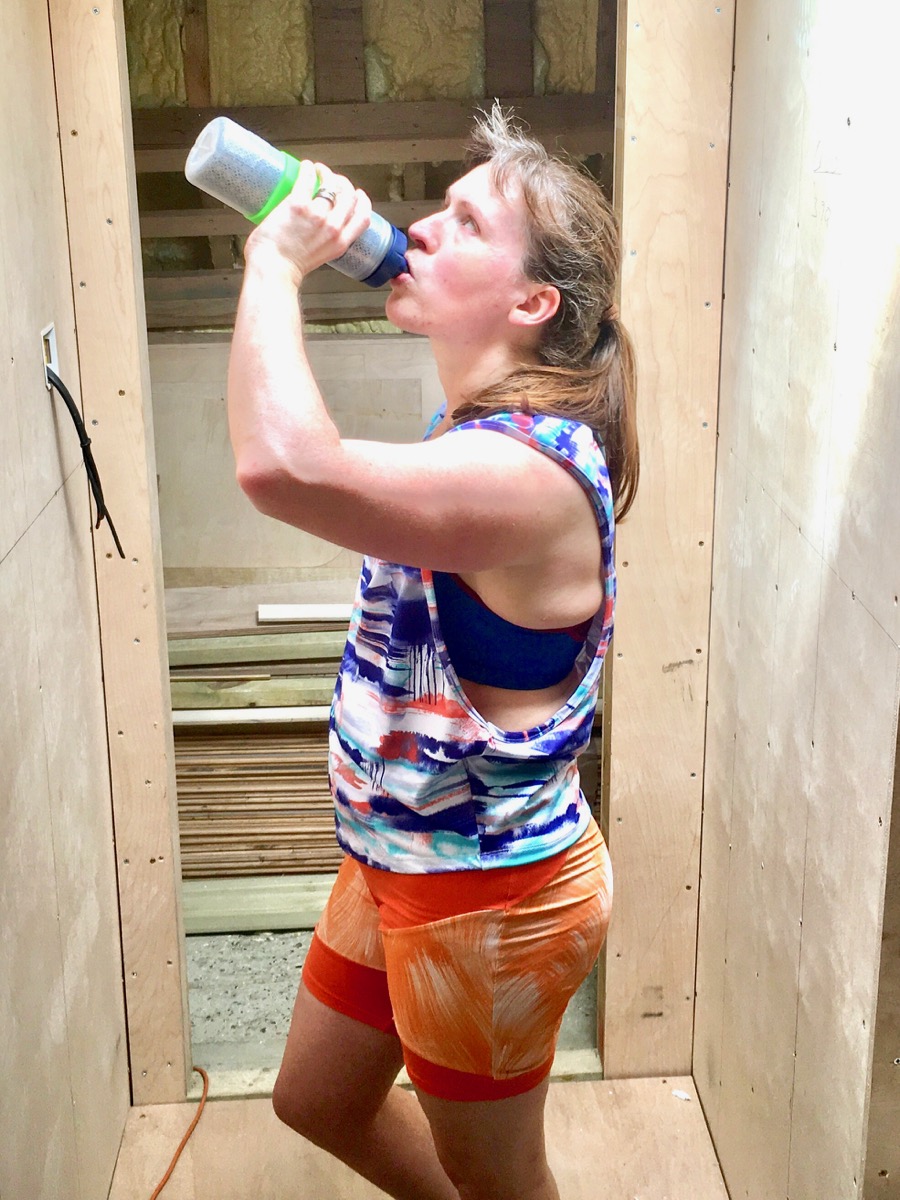 Since I'm in lockdown for the foreseeable future due to my medical history, all of my running has been on the treadmill we've (temporarily) set up in our (still under renovation) bathroom. It's got a skylight for air, and I've got a great fan to circulate it, but it's still far hotter and sweatier than running outside where you create your own wind just by moving forward. So I've been reaching deep into my activewear stash for those summery garments I'd normally only wear for a few weeks out of the year in the hottest part of summer, and recognising that I need a lot more summery running tops!
So naturally I reached for View B of our Sweat Luxe pattern since I've been wearing my fluorescent orange version a lot. But this time I wanted to play with the pattern a bit so I scooped out the armholes a little further in the back and narrowed the straps by a centimeter or so just for something different.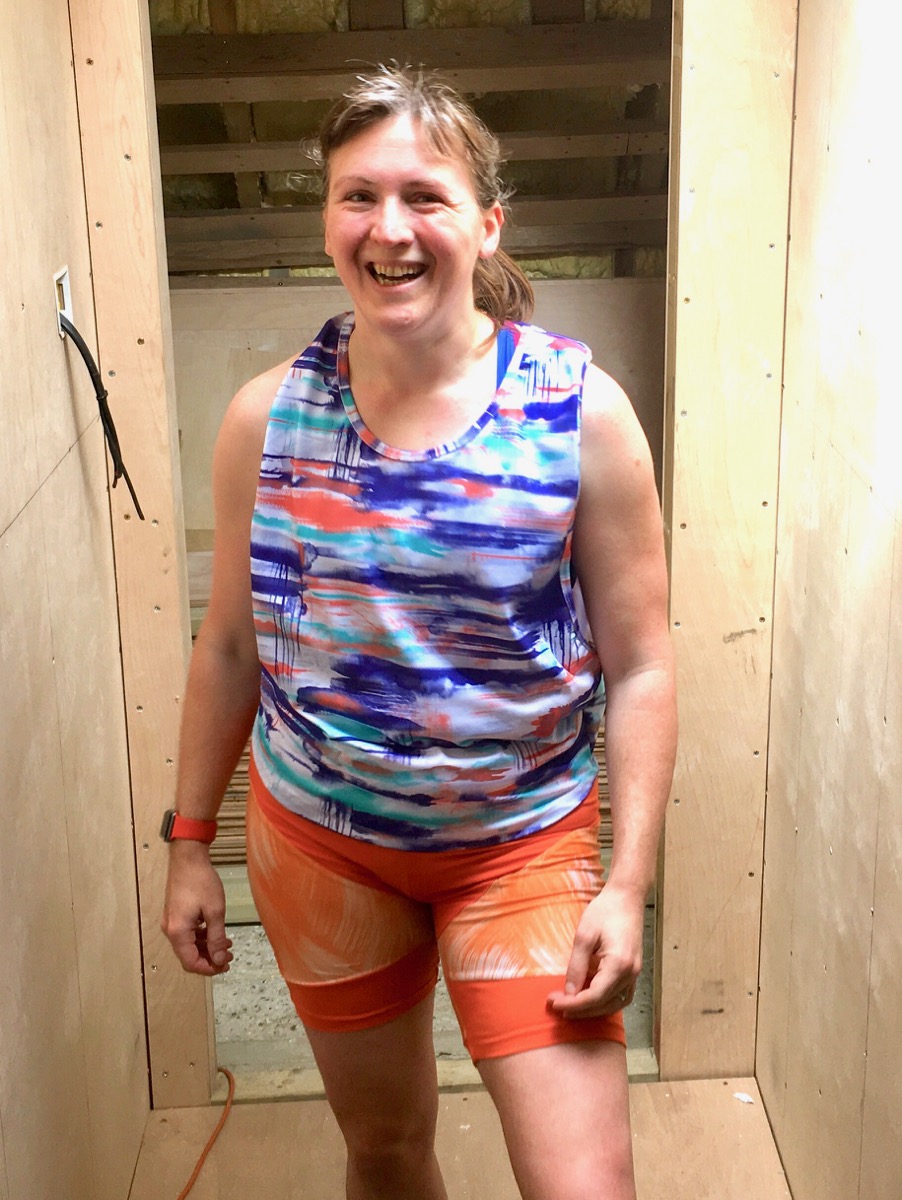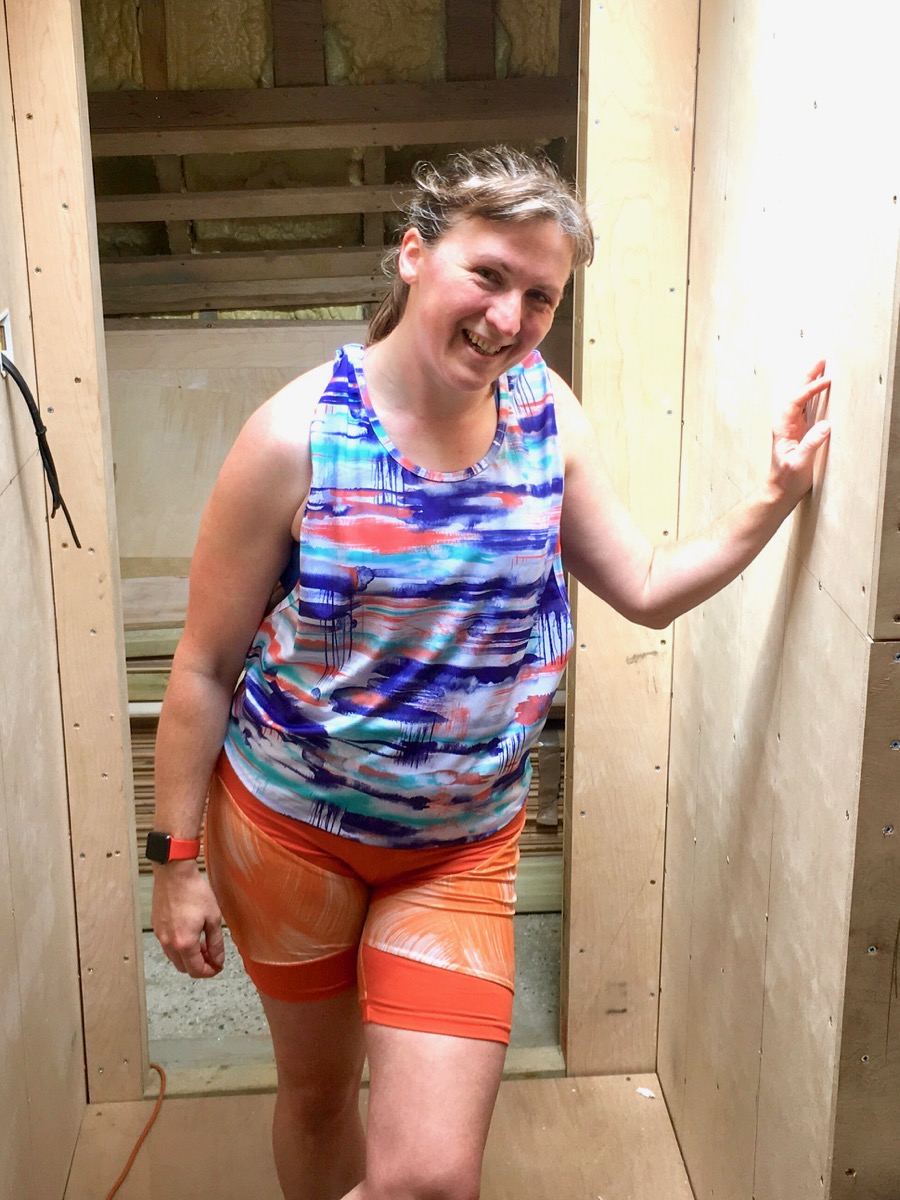 As a summer running top I wanted to make it in some equally summery fabric so I reached for the absolutely wonderful Solar Stretch fabric from Discovery Trekking that I'd ordered when I was over in the States visiting family in February. They're sold out of my colourway in royal blue, turquoise, and salmon pink, but still have other prints including this blue/grey colourway. It's got a cotton-touch feel, great stretch and recovery, and offers some UV protection, too (in case I get burnt through the skylight I guess!!).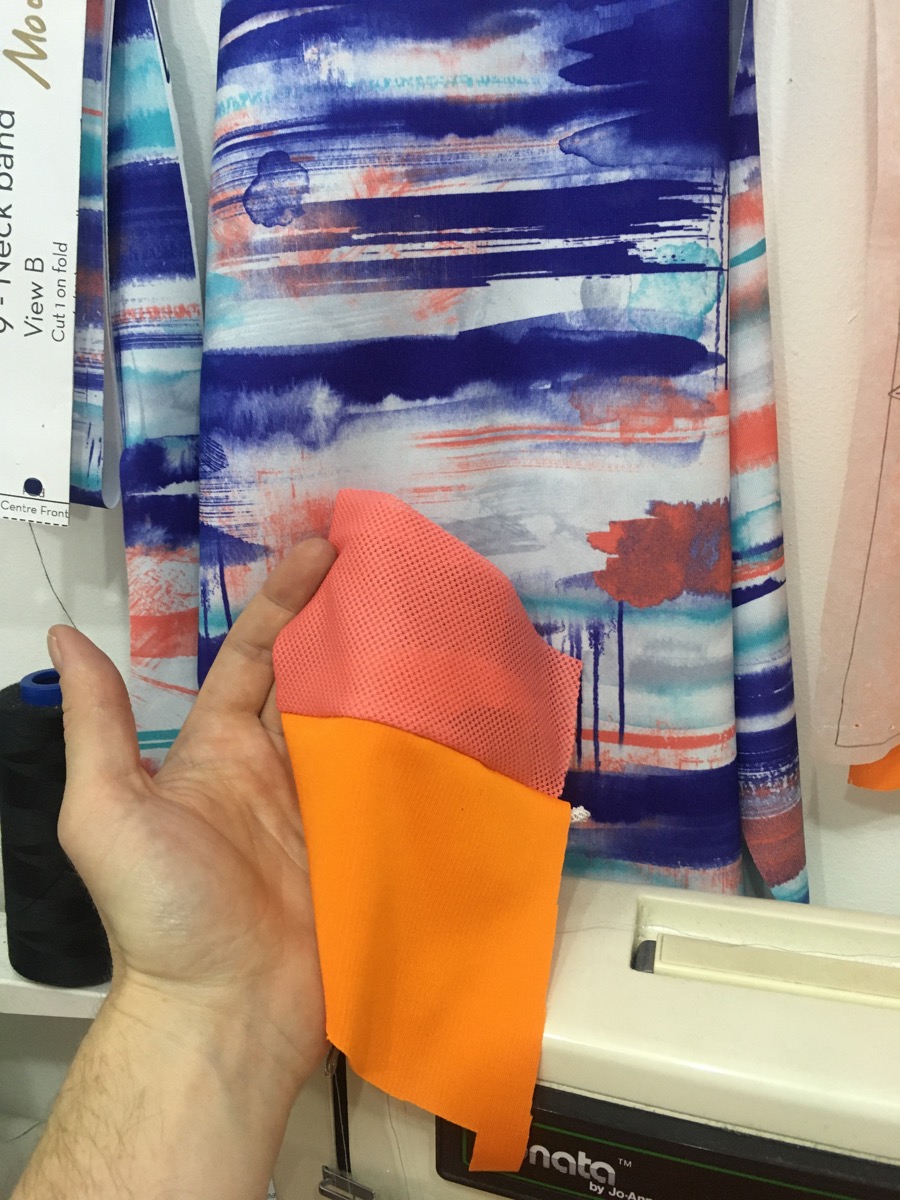 I found it incredible that the salmon pink in this fabric exactly matched the salmon pink mesh I bought from extremetextil in Berlin last summer that I was sewing up into a different summer running top at the same time (which you'll see shortly!) – what are the chances??
The Sweat Luxe pattern instructions call for a banded edge on the neckline and armholes but for this version I thought I'd change it up and use my coverstitch binder instead. Now, I adore my coverstitch machine but the binders are temperamental as hell so I hardly ever use them… but this was a coverstitch binding miracle – I attached all three without having to unpick a single stitch!!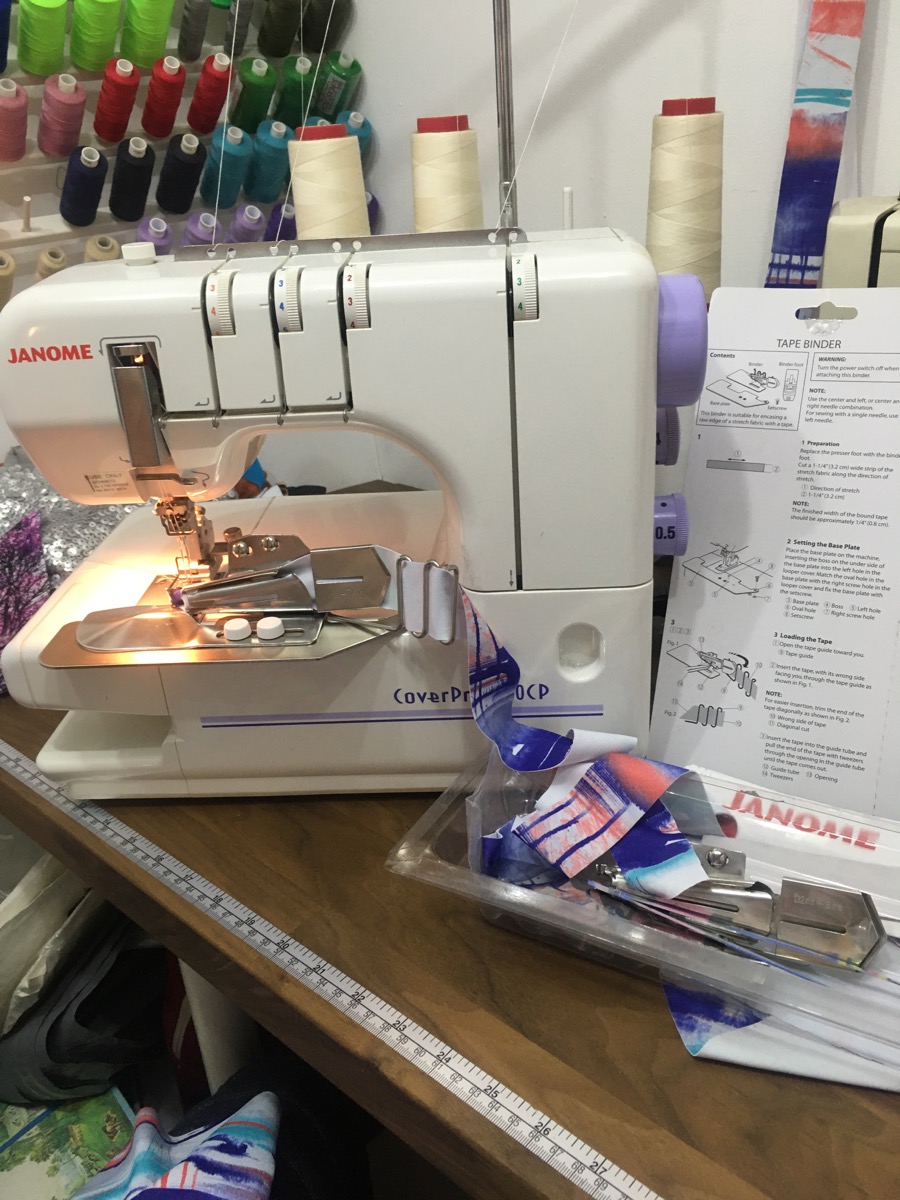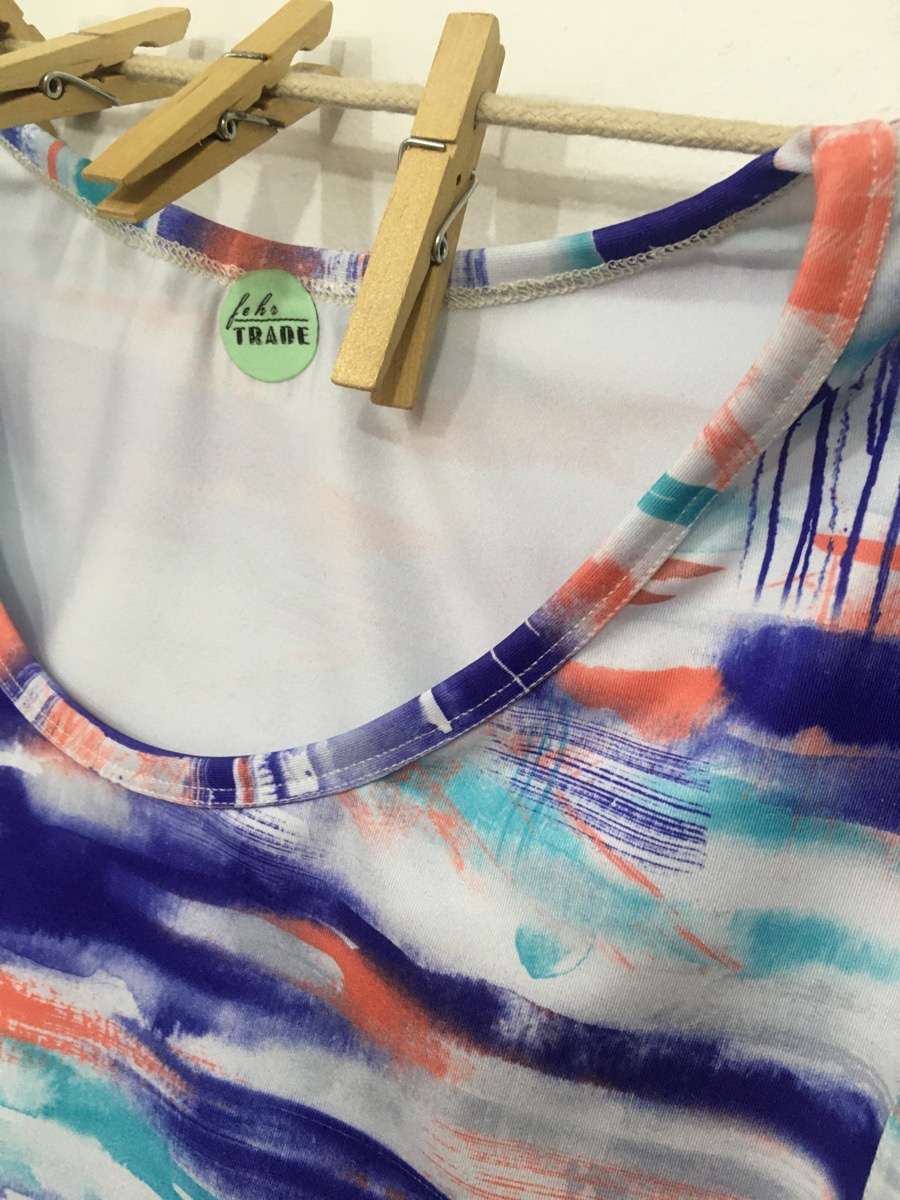 I'm trying to get creative with my photoshoots even though most of the boat is a paused building site so I thought I'd try this one using the self-timer on my phone right after I finished a treadmill session. I figured it'd be nice to pose on the treadmill, but the placement of the skylight meant the lighting was really only suitable a few feet behind it – oh well! You'll just have to imagine the treadmill that's right in front of me! You can see here I've paired it with a pair of the Cycling Shorts from my "Sew Your Own Activewear" book, which are actually great for running in, too…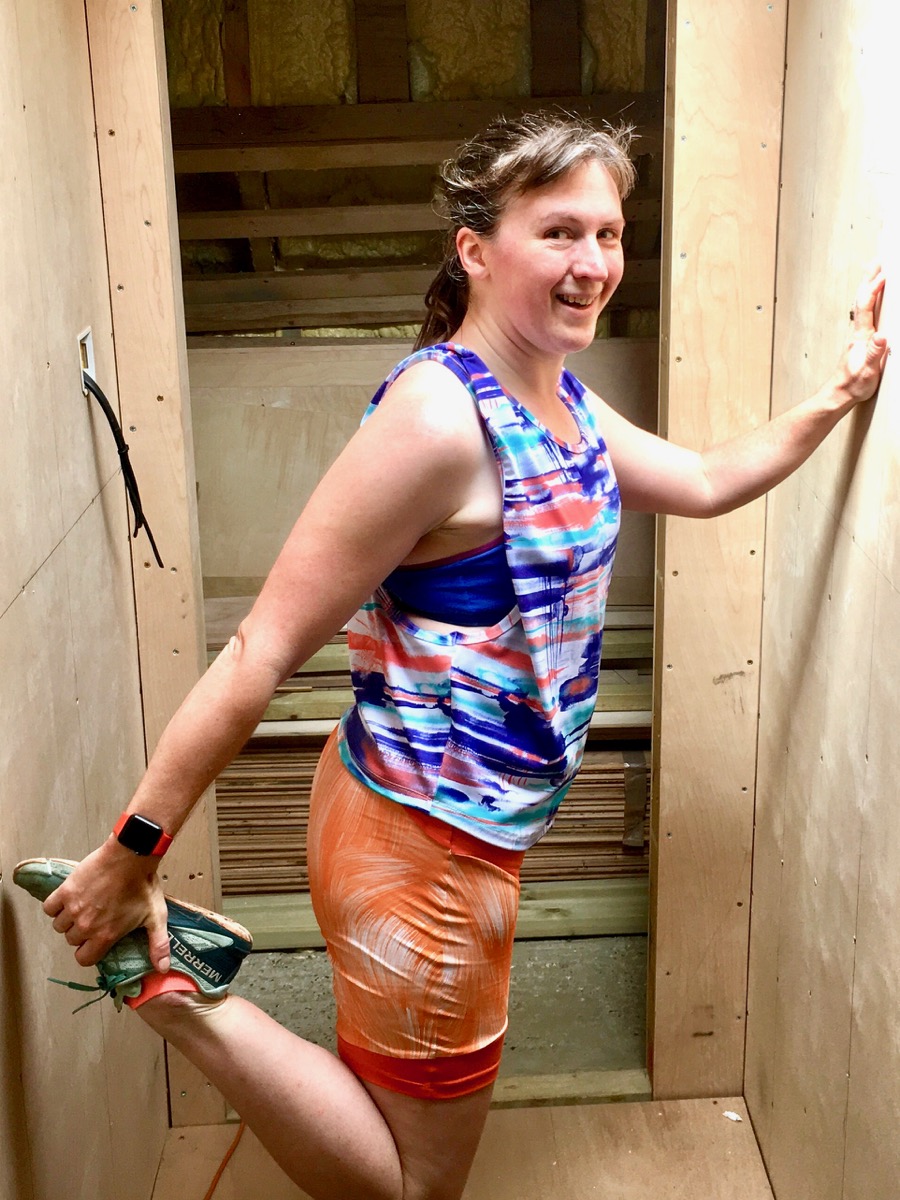 You can see the amount I scooped out on the back and sides here vs, say, the one I wore in this recent Duathlon Shorts photoshoot, but the coverstitch binding has a tendency to contract the edges a little bit which makes the sides seem not quite as deep.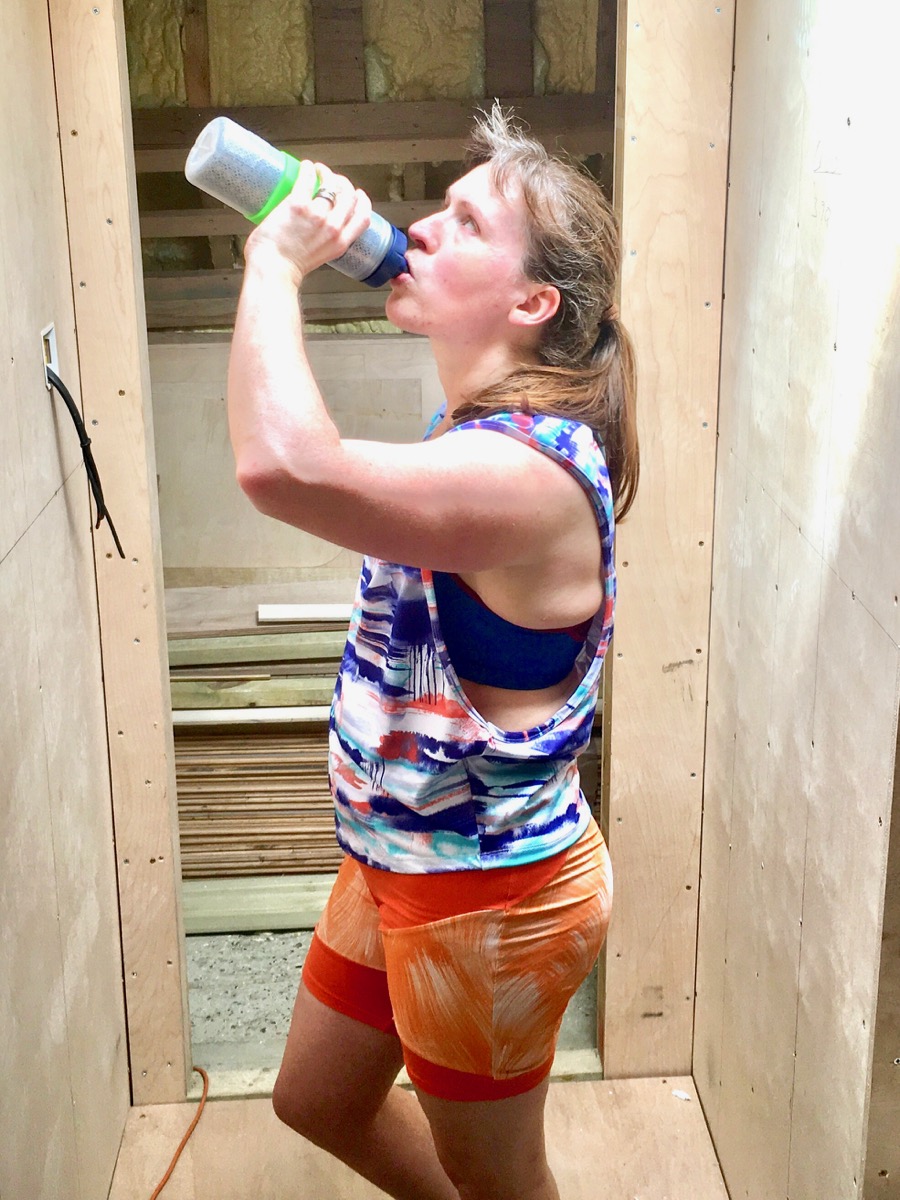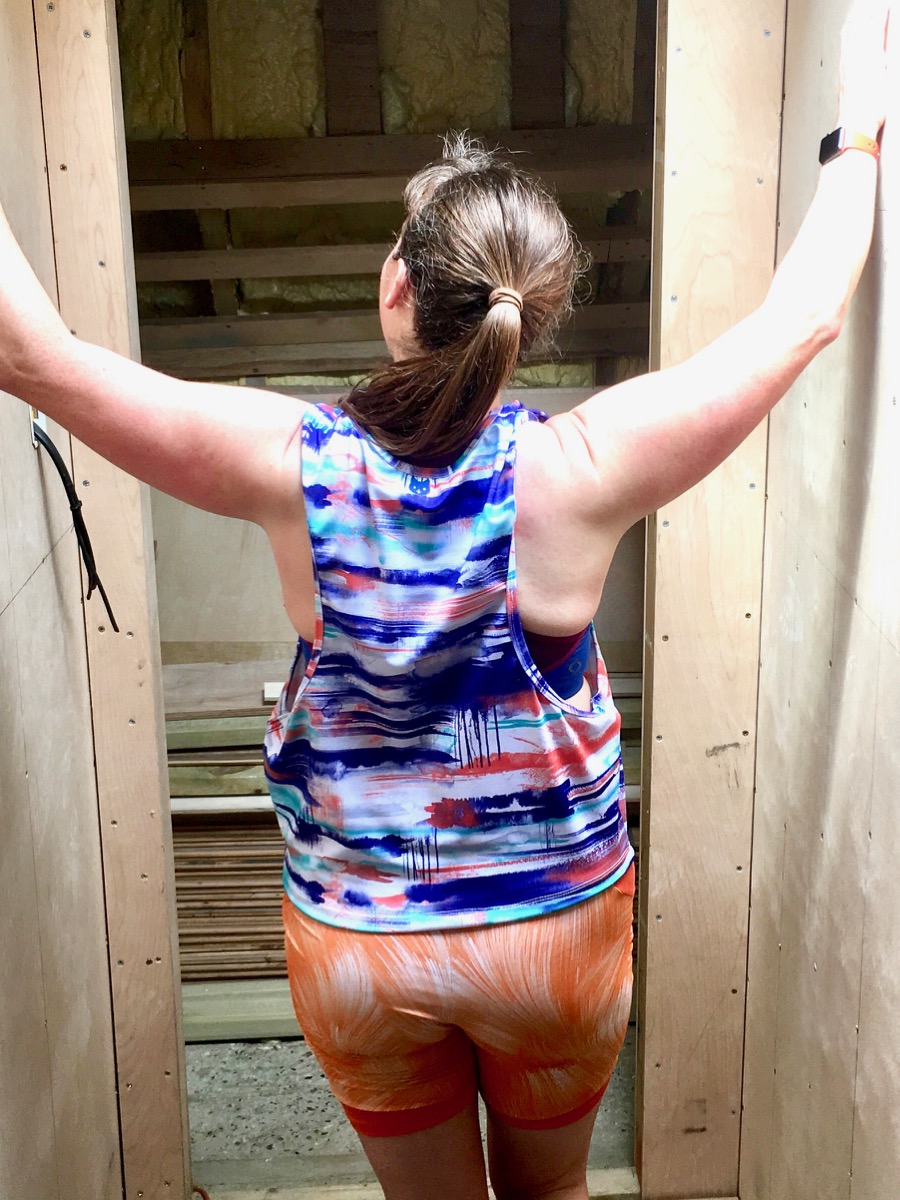 Not only have I immediately added this to my summer running rotation but I also wore it for a long ride on the turbo trainer last weekend, too! Two thumbs up for both my lockdown sports!