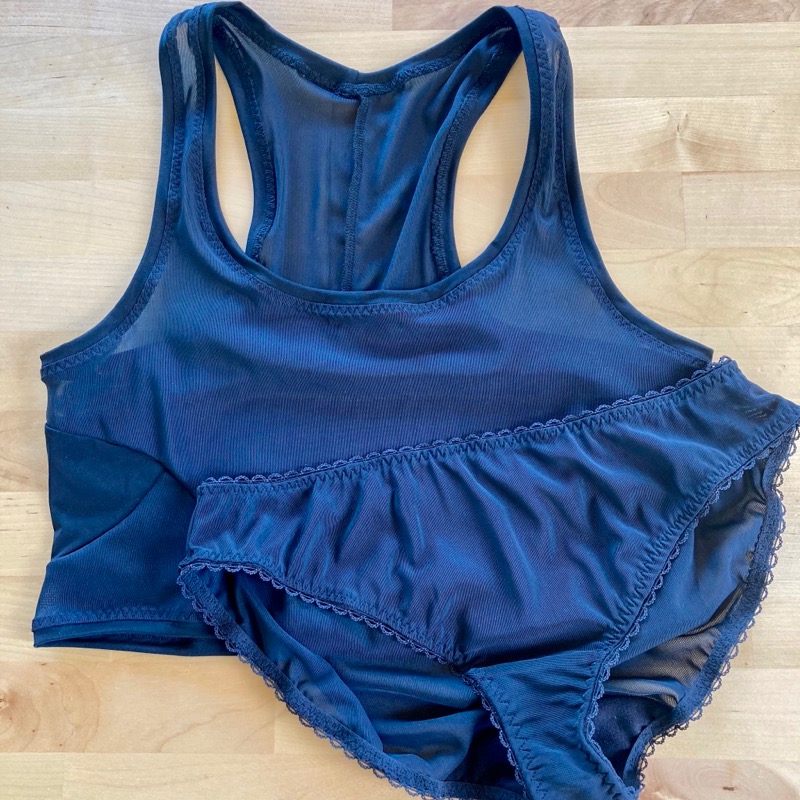 If it ain't broke, don't fix it! Yes, this is a very similar set to the dotty one I shared on Friday, but I liked that one so much I wanted more in my lingerie drawer.
Earlier, I'd made the plain View 1 of the Sophie Hines Axis Tank pattern but this time around I wanted to make View 2 which has the seamed sides and back. I've seen loads of great examples of this pattern using different fabrics and it was the real reason I bought it!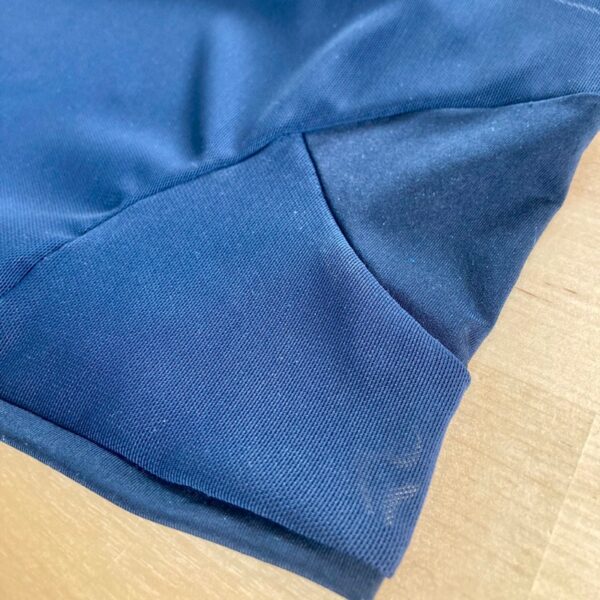 I had another dig through my lingerie sewing stash (see, it really is good to have a well-organised sewing room – all my lingerie bits are in one place!) and found some fine black stretch mesh and some very lightweight, somewhat shiny black lycra jersey which I thought would pair perfectly together. There's nothing I love more than tone-on-tone! (I promise you it's black and not navy like it's showing up in some of these photos!)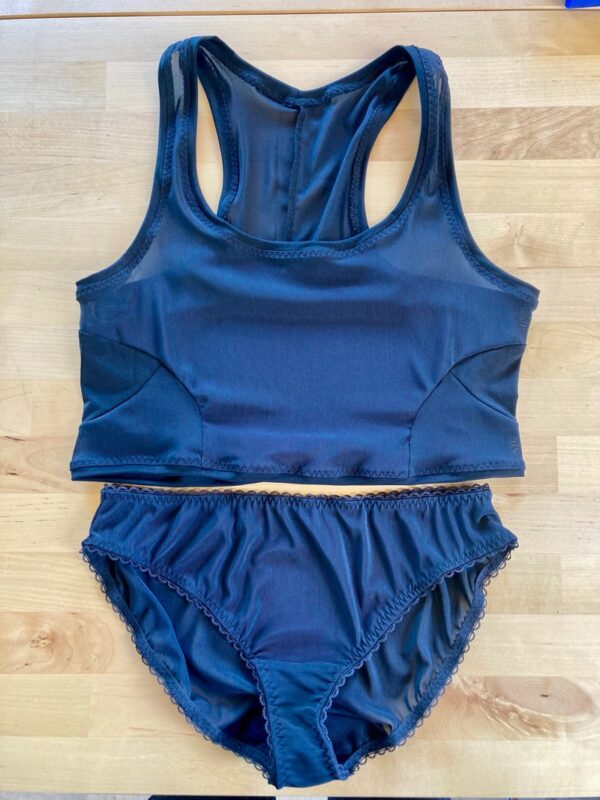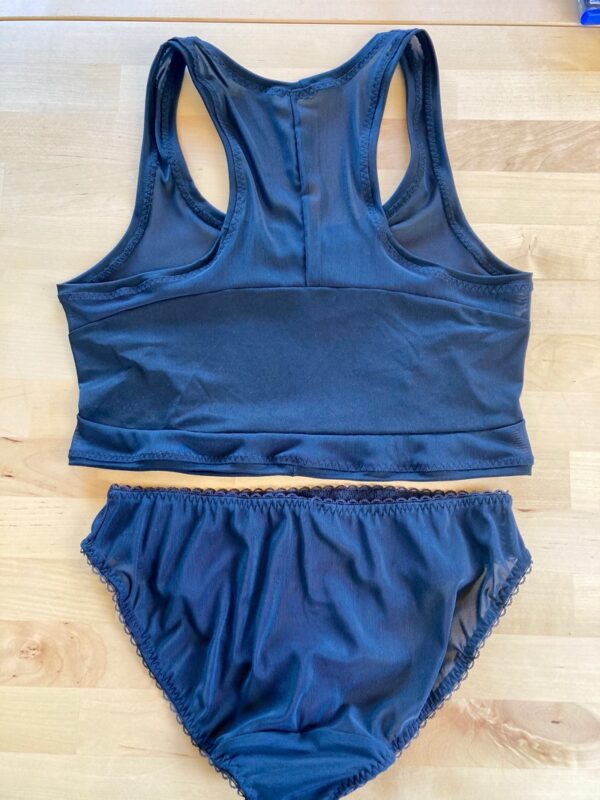 For this Axis Tank I used the mesh for the main front and back as well as the bottom back piece, and used the shiny jersey for the central back piece and all the bands.
I also cut out a matching pair of panties using the Runderwear briefs included in my Threshold Shorts pattern, this time going up to size Medium which I guess is what my hips are now. I used the mesh for the main body of the pants, plus some black ponte scraps for the crotch lining, and paired it with some great black scallop-edge elastic from my lingerie stash.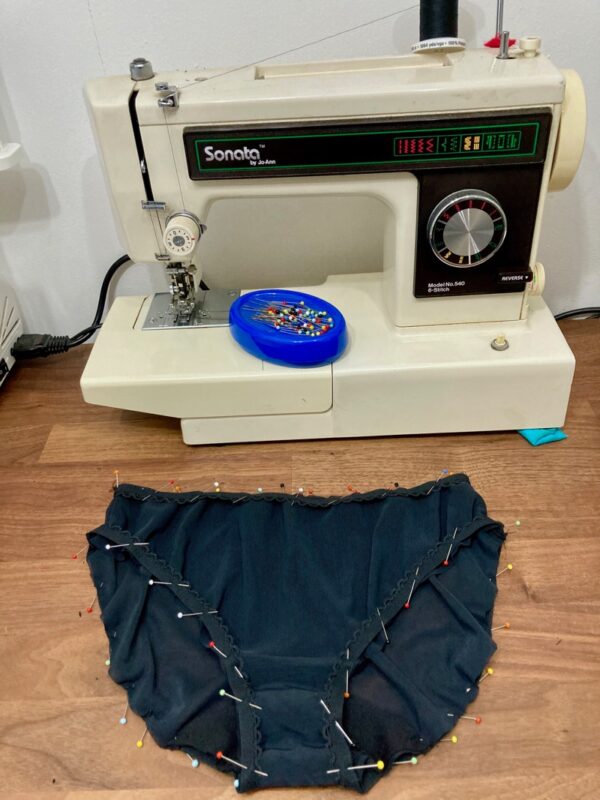 Again, I'm pretty sure all of these bits were originally from Sewing Chest – they have such a great selection!
I think for my next Axis Tank I will shorten the band pieces by a few centimetres – as they are they don't want to stay in place unless you topstitch them down (and I get too impatient when using the triple zigzag stitch which results in them being a bit wavy!), but if they're a little shorter they should hug the body nicely without the extra stitching.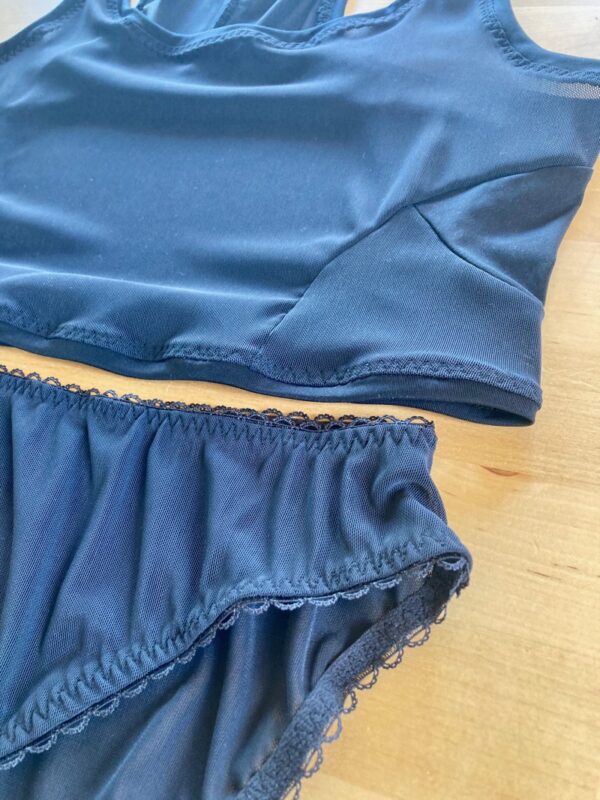 I absolutely love this set and it's just as comfortable as the previous one! But you'll have to take my word for the fit being spot-on, as this set is also way too sheer to be modelling…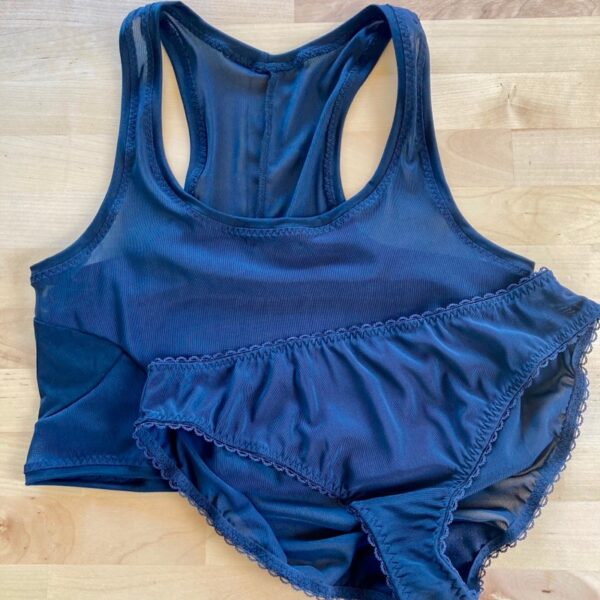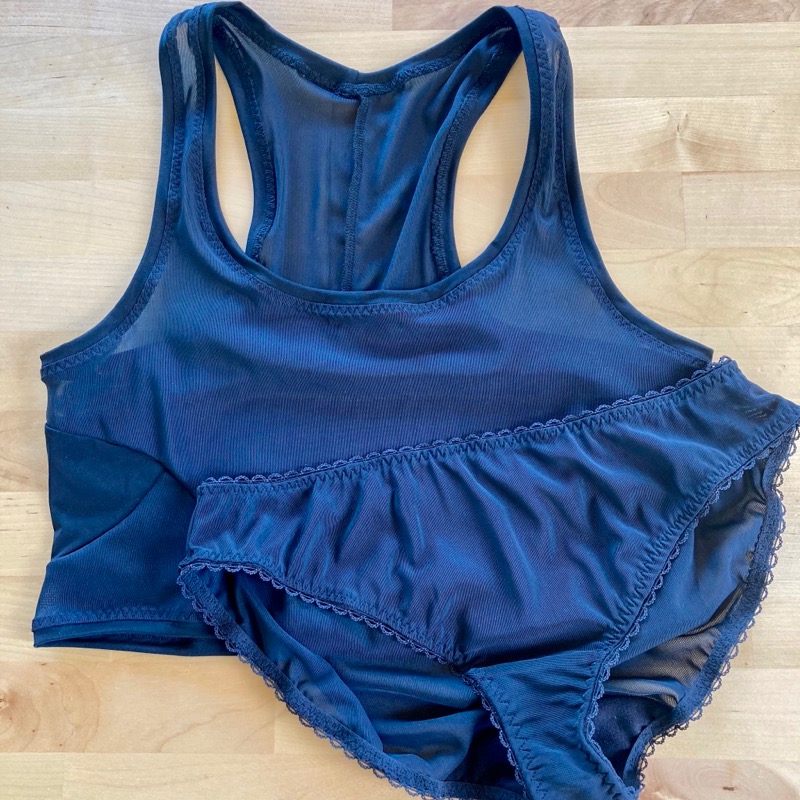 And to think – less than a year ago I would've said I had no need for any soft bras in my life! How things can change!