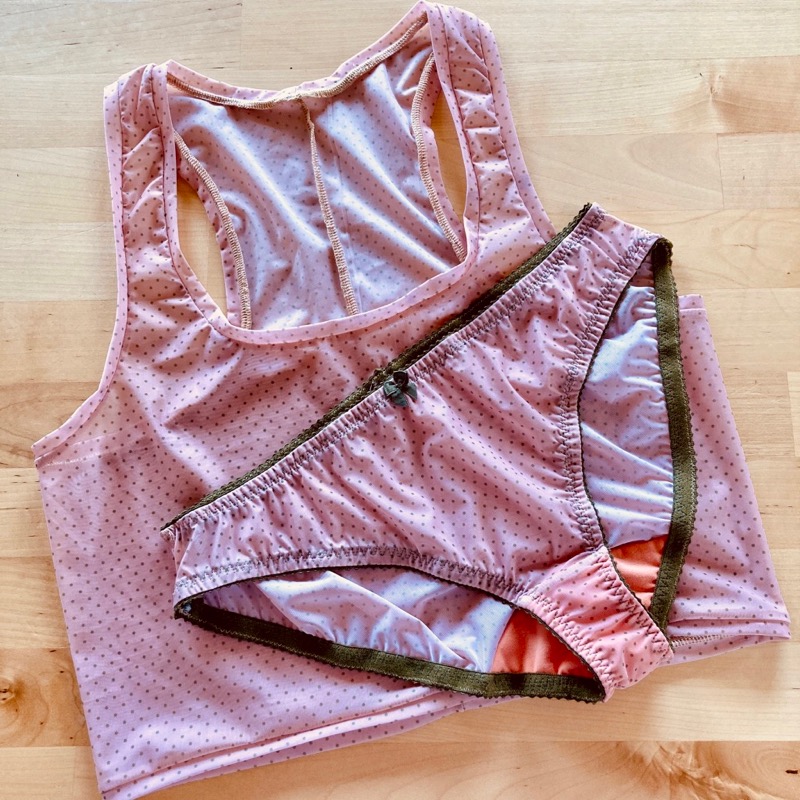 I seem to go in waves with lingerie sewing – I won't sew anything for months on end, and then BAM! the feeling takes me and I sew a bunch all at once. Well, the feeling has definitely taken hold!
I've actually been trialling a bunch of soft bra patterns on and off over lockdown (which I might delve into at some point) but I've finally found one that I really like – the Sophie Hines Axis Tank pattern. This is a cropped, racerback top for stretch fabrics in two neckline heights that ends a few inches below the underbust. It has no illusions about offering any support, but I wanted a lightweight lounge bra since I'm mostly sat around at home all day anyway and don't really need support unless I'm exercising (at which point I wear a sports bra anyway)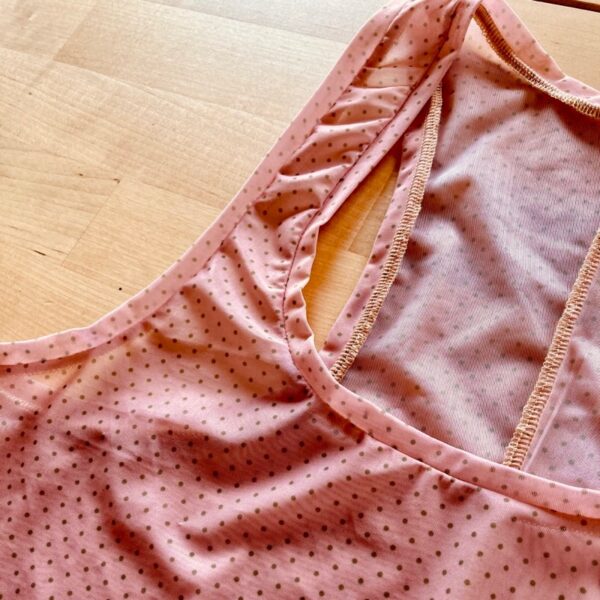 I had a dig around in my lingerie sewing stash and found this semi-sheer, very lightweight pale pinky/peach fabric with tiny olive green polka dots – perfect! I believe this was a remnant from Sewing Chest that Kellie kindly threw in with my last order so it was nice to give it some use! And I do believe this is the perfect use for it!
The Axis Tank has four views, once you mix up the two neckline options and either the plain or seamed body. I made View 1 here – the plain tank with the scoop neck and no extra seams as I wanted to test the pattern before getting fancy.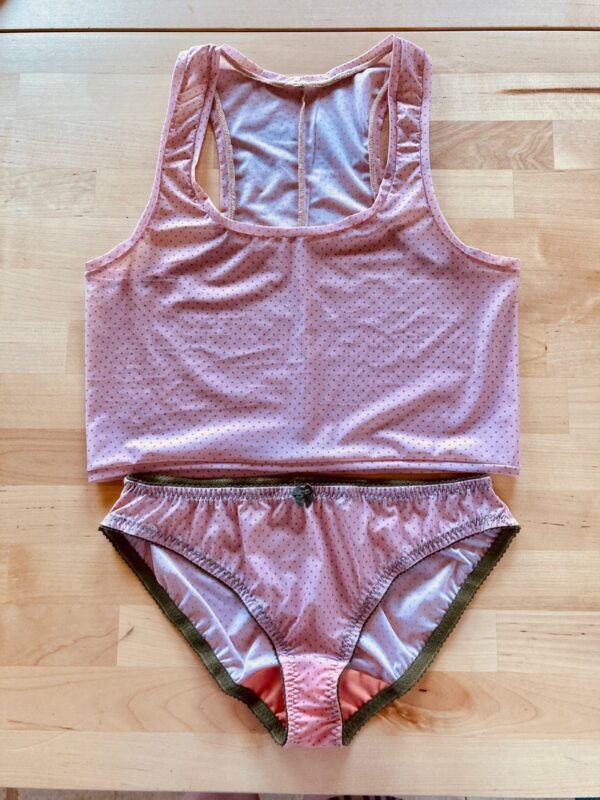 There's no side seams on this pattern and the only seams at all are in the Centre Back and the shoulders!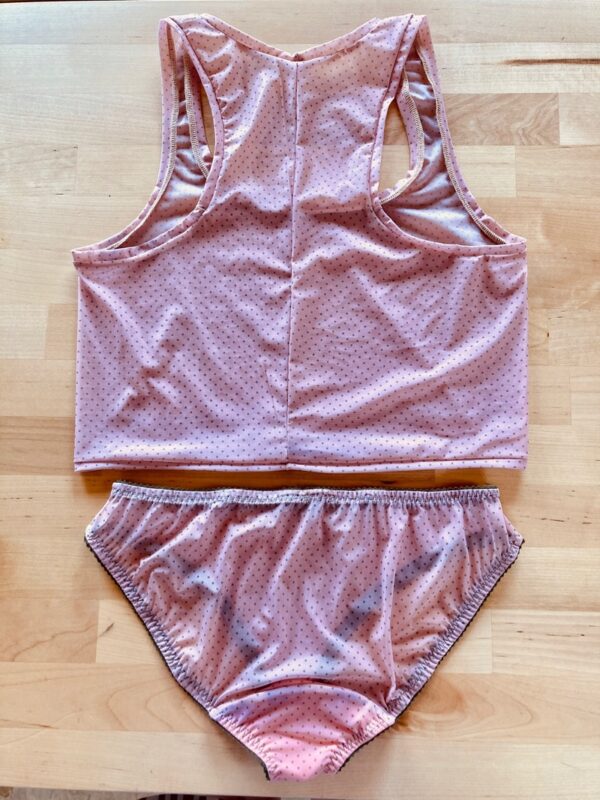 I also had enough fabric to make matching panties to turn this into a bona fide set! I used my go-to pattern, the runderwear included in my Threshold Shorts pattern, using the brief option.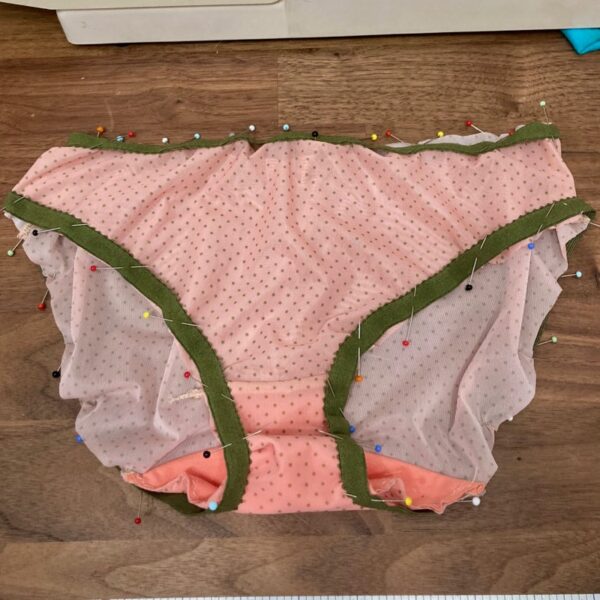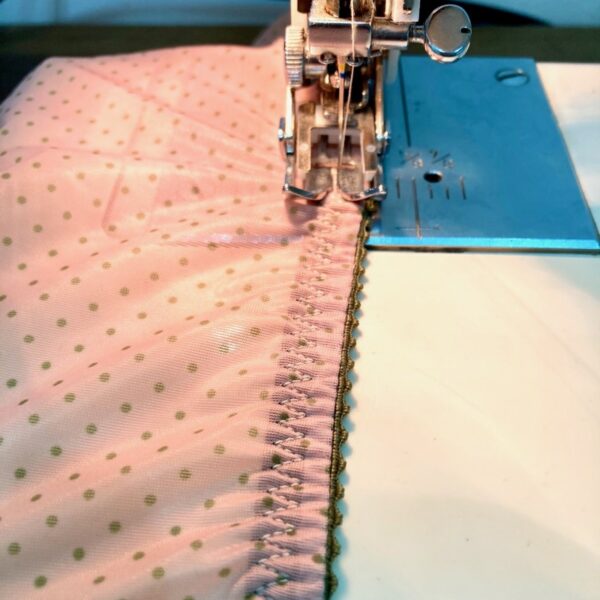 I know I've gained loads of weight over lockdown but it turns out my lockdown body is no longer a size Small, sob! These are wearable but a bit too tight so I'll size up to a Medium on the next pair.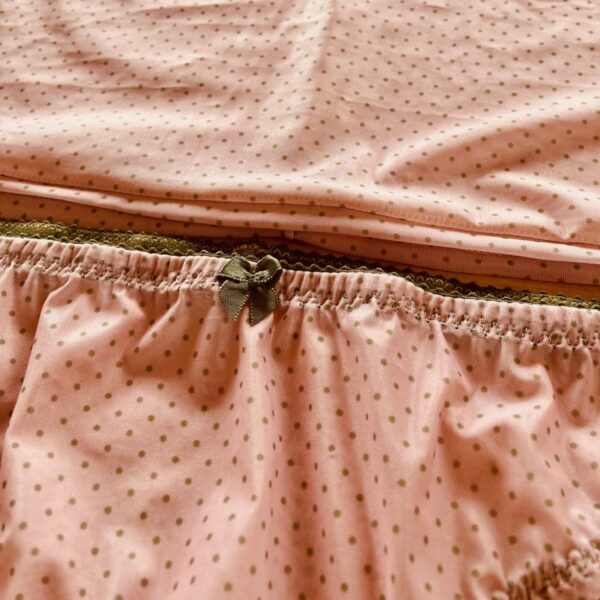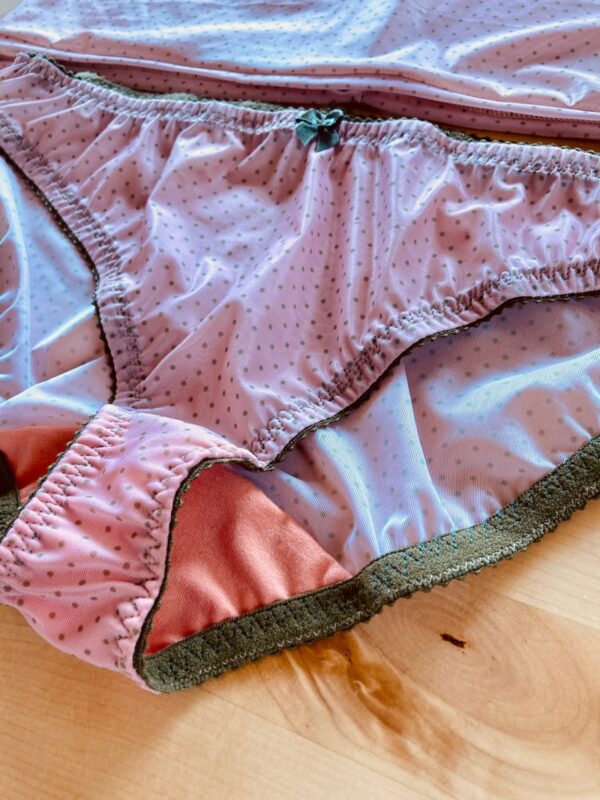 I dug around some more in my lingerie sewing stash (it is DEEP) and found I had the perfect olive green picot edge elastic for the panties PLUS a little bow! I'm pretty sure I bought these at Kantje Boord in Amsterdam two trips ago with the intension of pairing with some olive stretch lace I have… But it ended up being perfect for this fabric.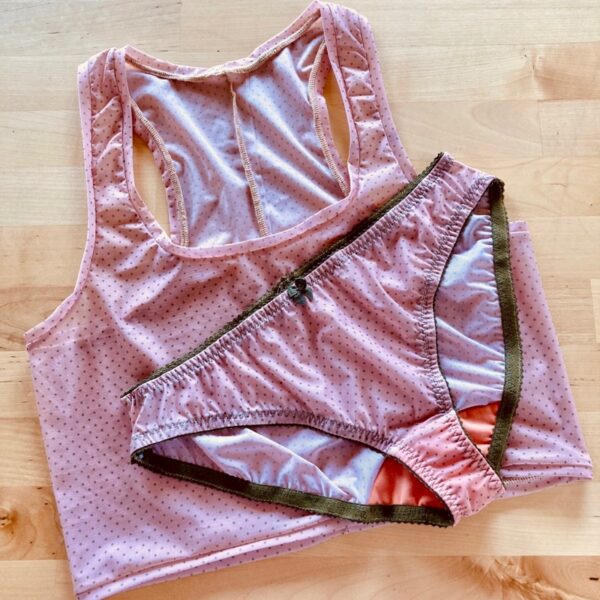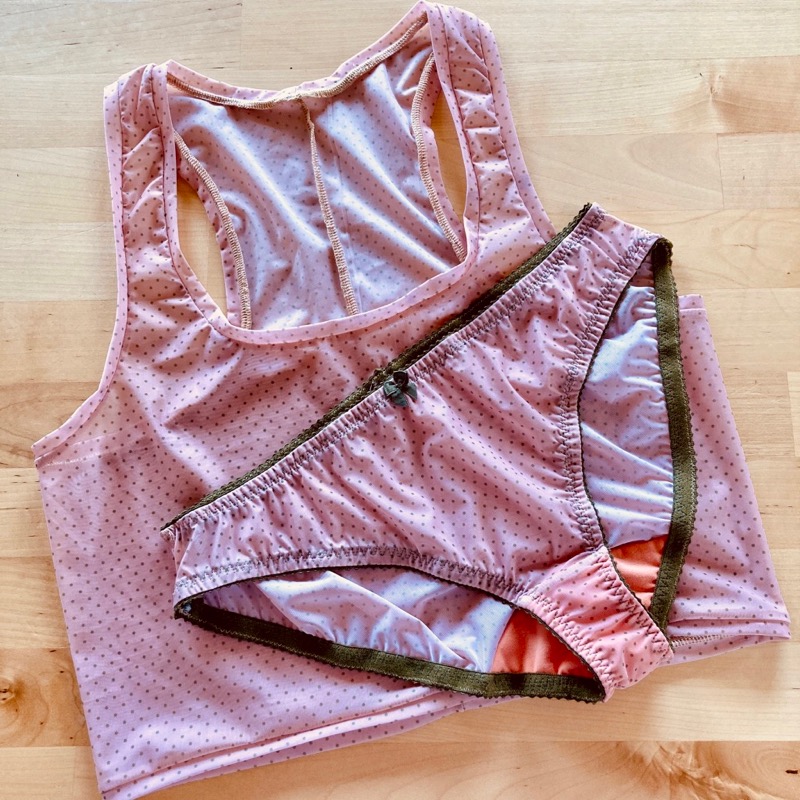 I love this set, and so much more than I thought I would! But it is very sheer indeed so I hope you understand that I will NOT be modelling it for you!