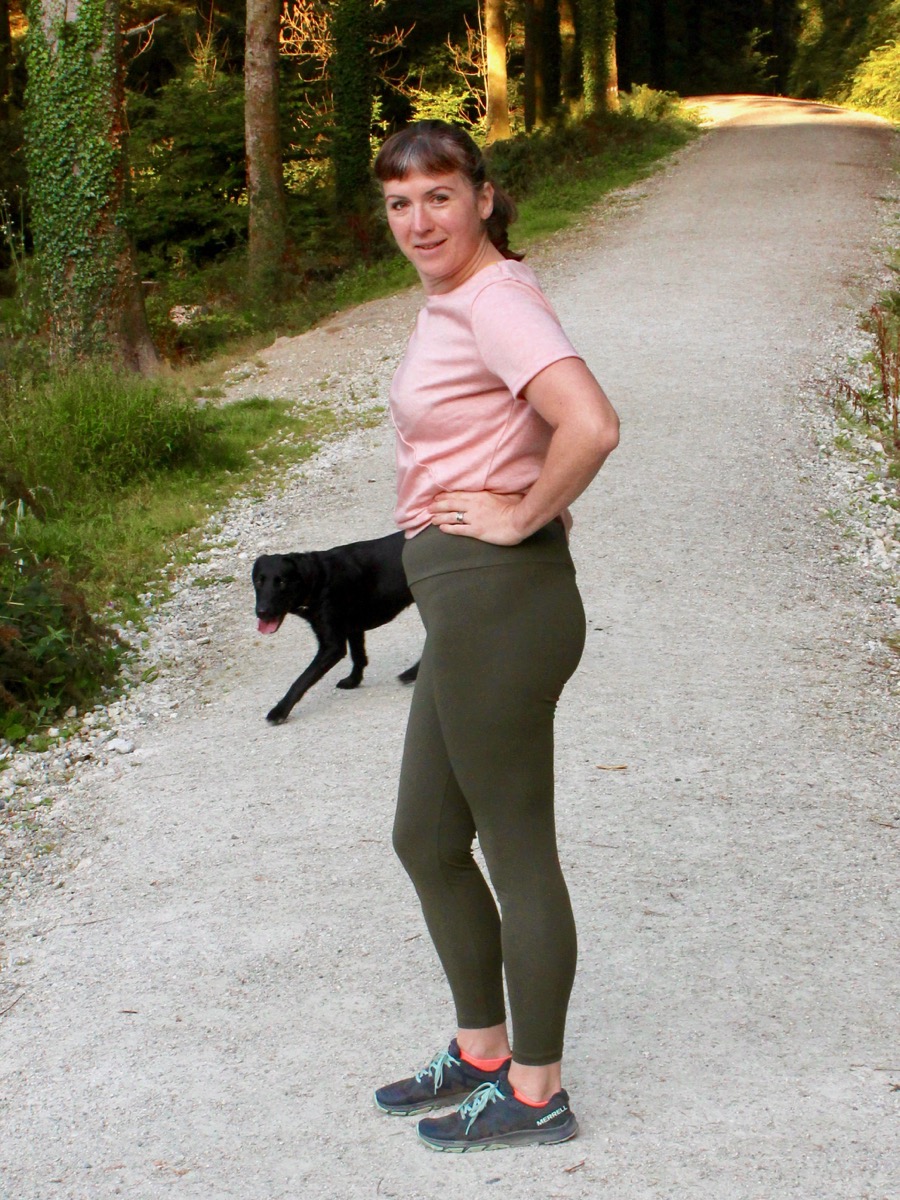 Thanks for all your enthusiasm around the new Tenacity Leggings and "Activewear Sewing for Beginners" eBook! It's always nerve-wracking to release something new so it really makes a difference when you all love it as much as my testers and I did!
I wanted to kick things off today by introducing the first of our three Tenacity Leggings samples. Normally at this part I'd be telling you all about the baddass "athlete model" I worked with, but with still being classed as "Clinically Extremely Vulnerable" even after 3 jabs, it wasn't feasible for me to be working with someone close quarters for fittings or travelling on the tube with the camera and gear to do the photoshoot. So I'm afraid I'm the only model for this pattern, but the athlete models will definitely be coming back in future!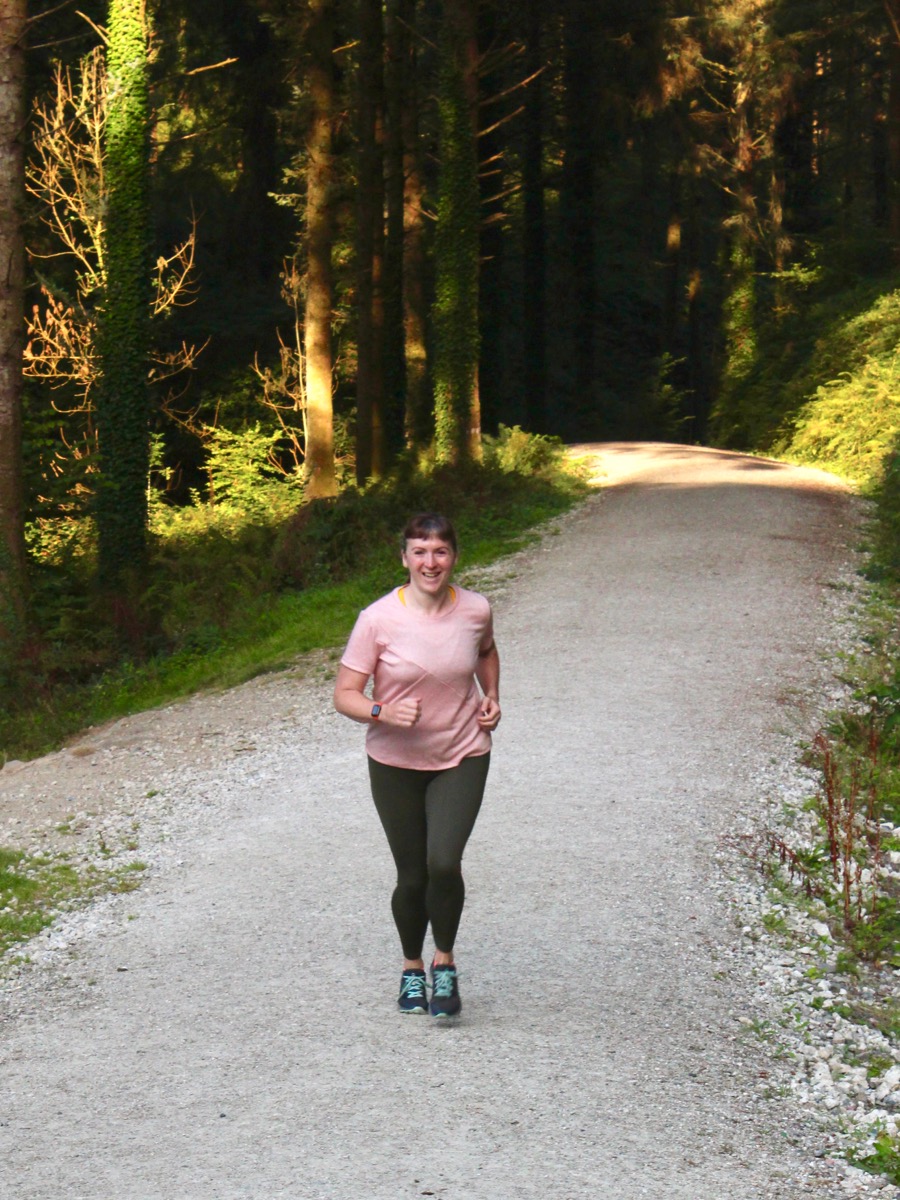 Instead, I was able to mix things up a bit thanks to some fortuitous timing with our one and only week away from the boat since March 2020, and have the photoshoots in Cornwall while we were staying down there with my bestie, her partner, and their black lab, Freya (who graces some of the photos!). The photos of these olive leggings were taken in the beautiful Cardinham Woods in Cornwall, and afterwards I went for a proper run in the leggings, just because I couldn't pass up the opportunity!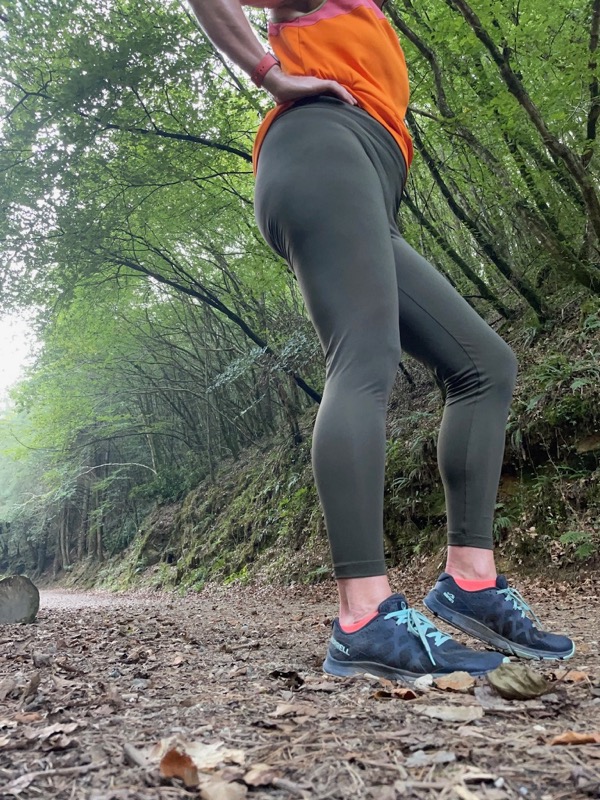 This pair of Tenacity Leggings is:
Full length
with optional back pocket
and optional crotch gusset
…and also the cover star!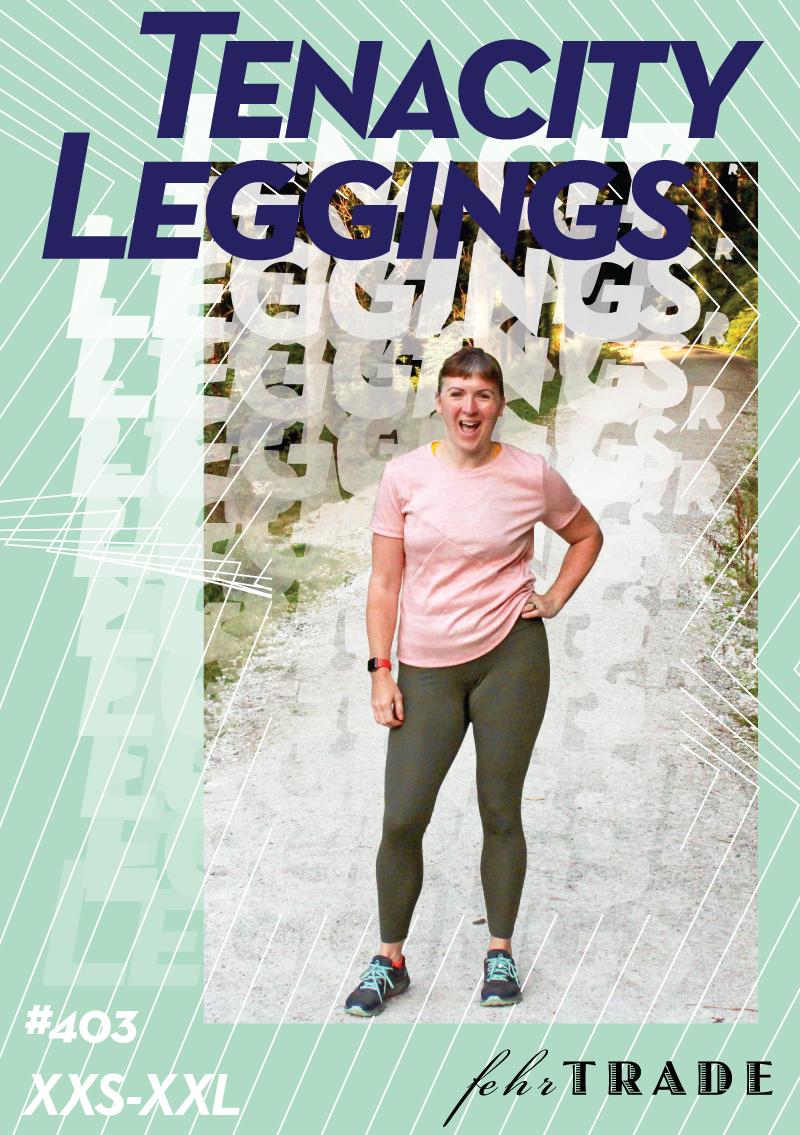 Fabric: Funkifabrics' Perform in the "Survivor" colourway
Pocket mesh: Tia Knight Power Mesh in "Dark Khaki" colourway (this is definitely not what I'd call a "power mesh", fyi, definitely a "stretch mesh"!)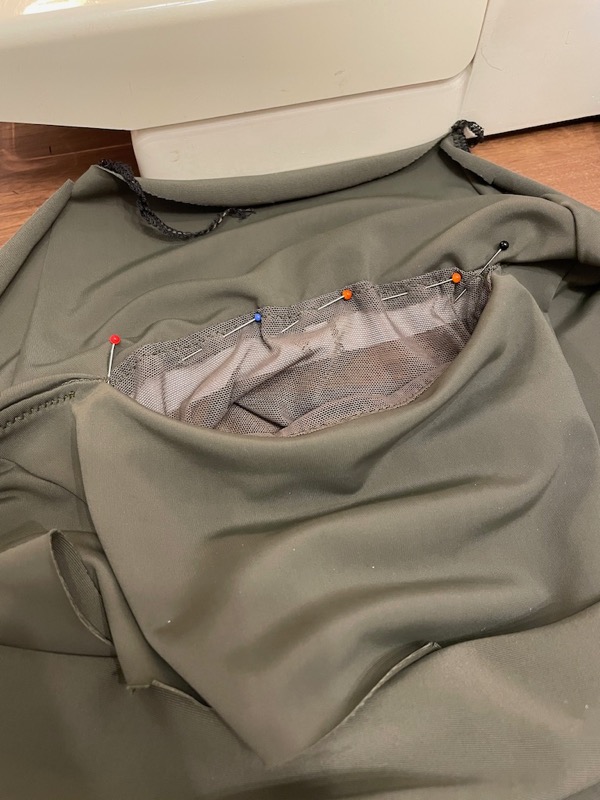 Paired with: a Tessellate Tee made in pale peach/pink wool mix jersey leftover from the Raglan Top sample from the "Sew Your Own Activewear" book. There was less than a metre left but I made it fit!
The inspiration for this colour combo came from my virtual avatar in the Zwift cycling game/universe (give me a follow and Ride On if you're on there, too!), where I earned an olive green and pale pink cycling set by completing the "Off the Maap" challenge. I was so smitten by the colour combo in the game that I knew I had to create something for me to wear in real life!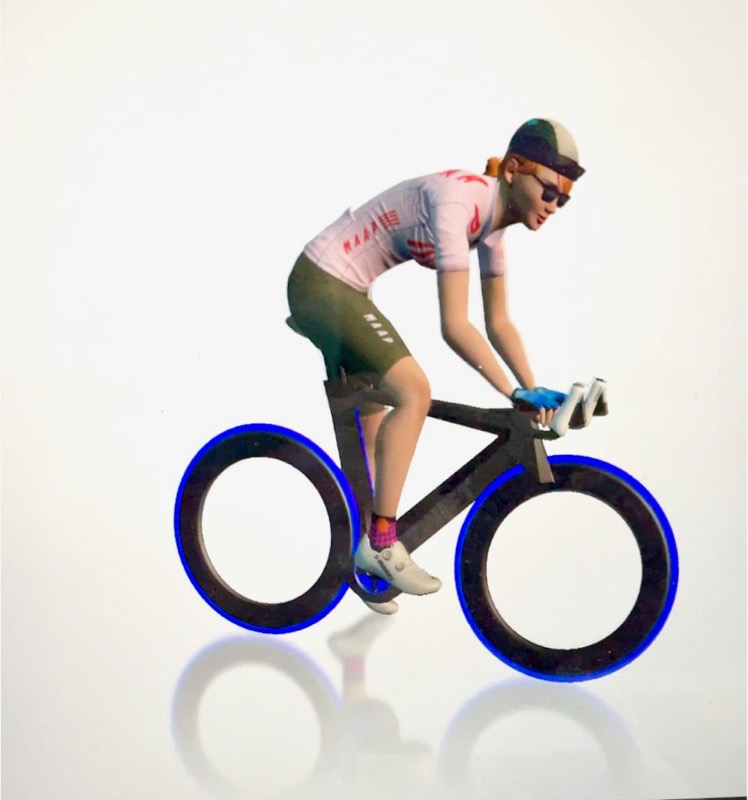 As I mentioned, this pair uses the optional crotch gusset, and since gussets are difficult to show in tech drawings and folks seem to be curious about the different shapes they can come in, here's a shot of it!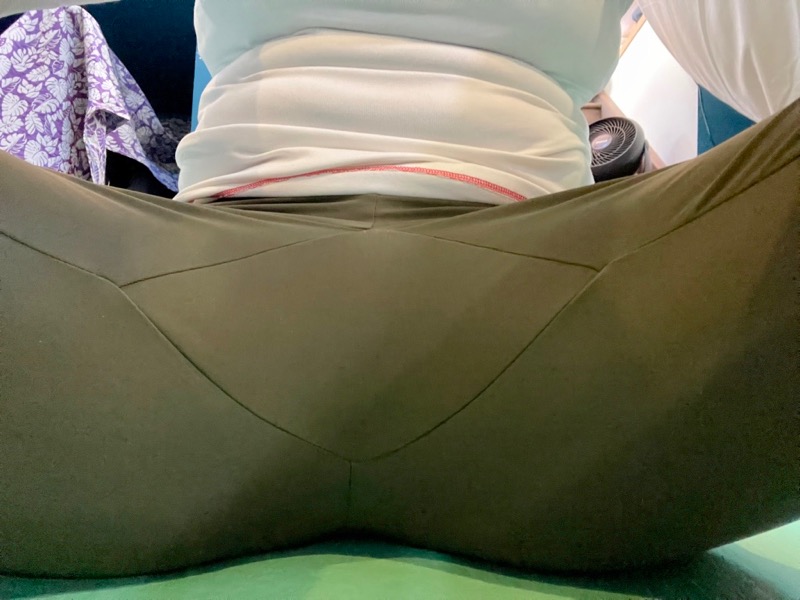 I've talked a lot about gussets over the years, and it's a topic I'm still finding SO much misinformation about online, and the big manufacturers aren't helping by being a bit deceiving around why they're including the more often (hint: it's to save them money, not to make them better for you!). But you can find out what gussets are for (and not for!) in the eBook, page 40…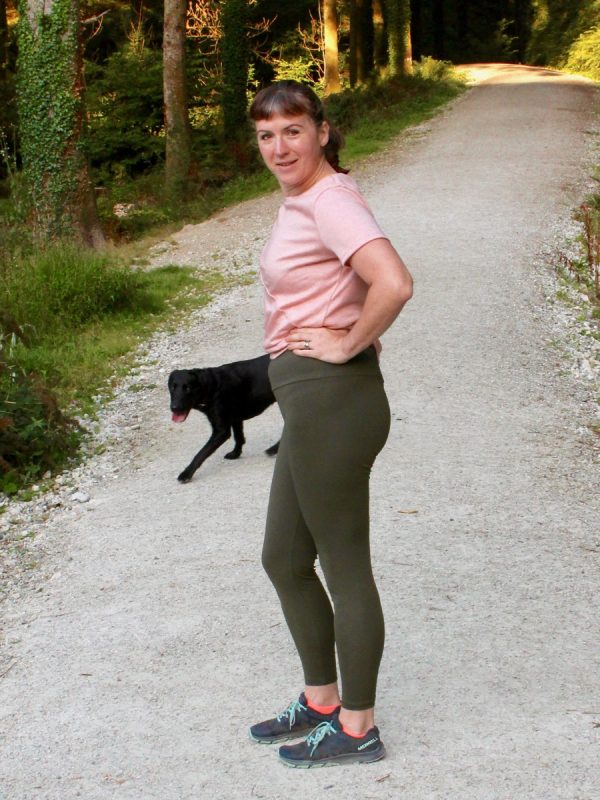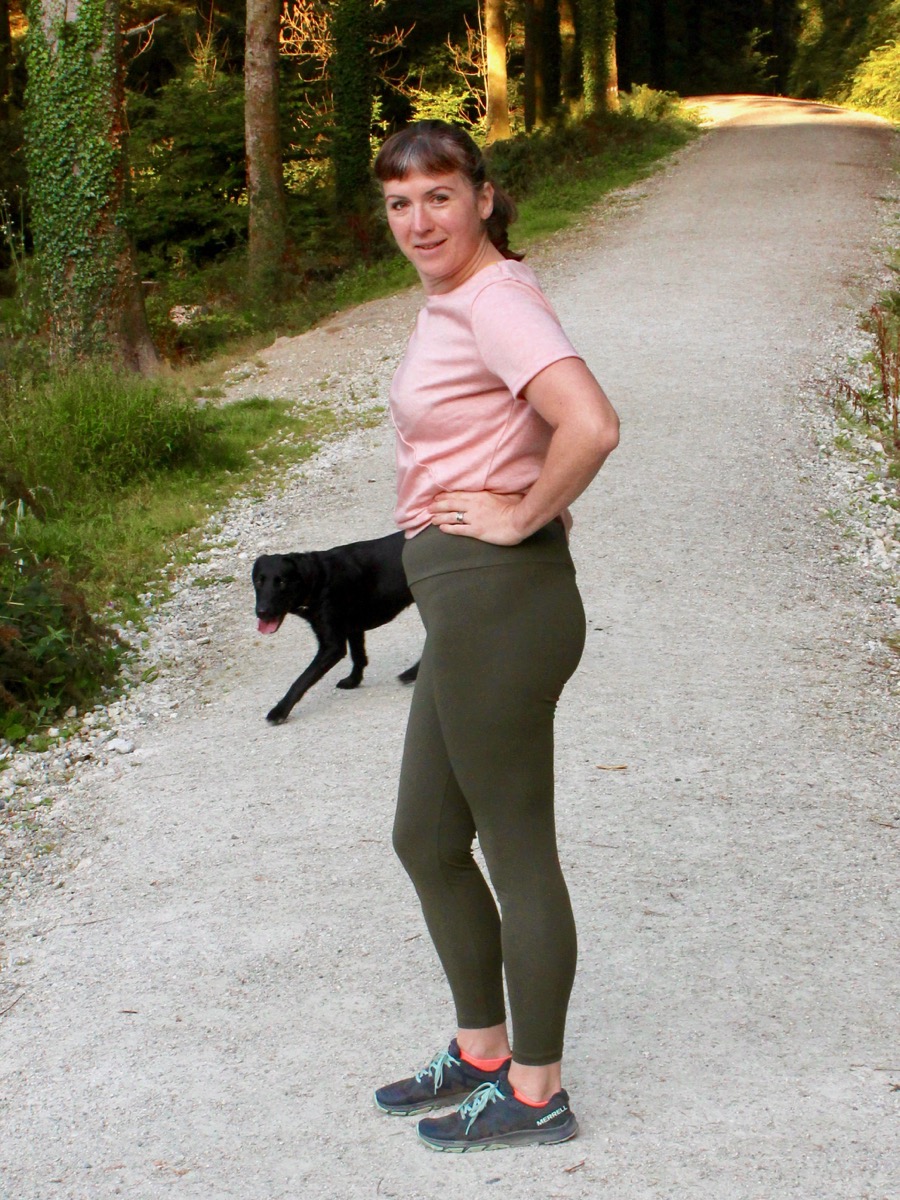 LAST CHANCE to save 20% on all sewing patterns (including the Tenacity Leggings) plus the new eBook by using code BEGINNERFUN at shop.fehrtrade.com til Sunday 14 November. This is the last sale we'll be running this year, so you don't want to miss it!