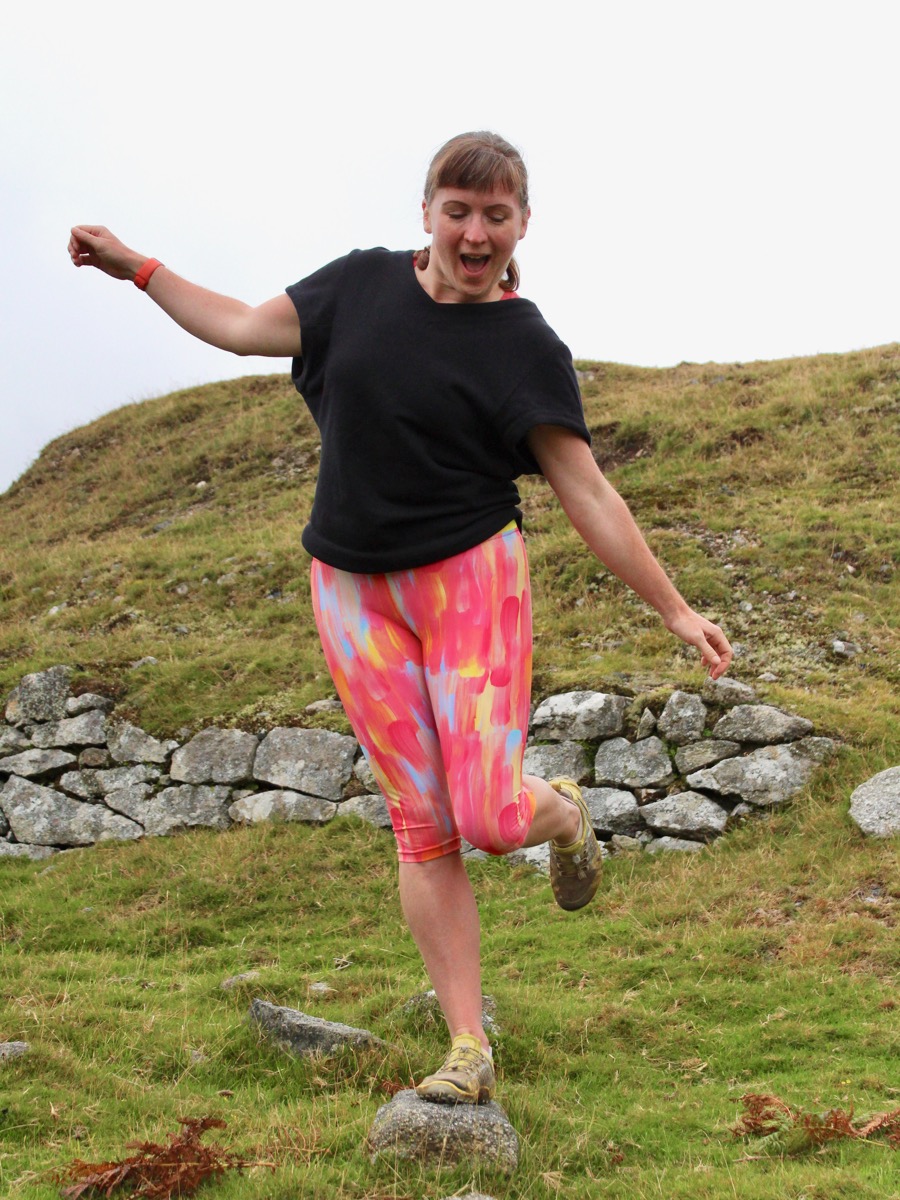 Next up in our deep-dive into each of the samples of the new Tenacity Leggings pattern is possibly the brightest pair of capris I've ever sewn – and you know I love a bright and crazy activewear print fabric!!
We shot the photos for this pair on Bodmin Moor in Cornwall, made famous by Hitchcock's "Jamaica Inn". It made for a great contrast against the muted terrain on a very grey and cloudy day, though I'm pretty sure some of the sheep thought I was the actual sun!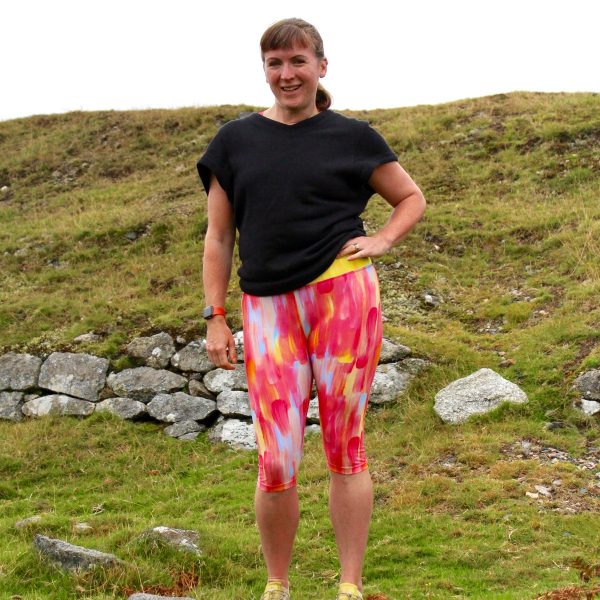 This Tenacity Leggings sample uses:
Capri length
with an optional mesh pocket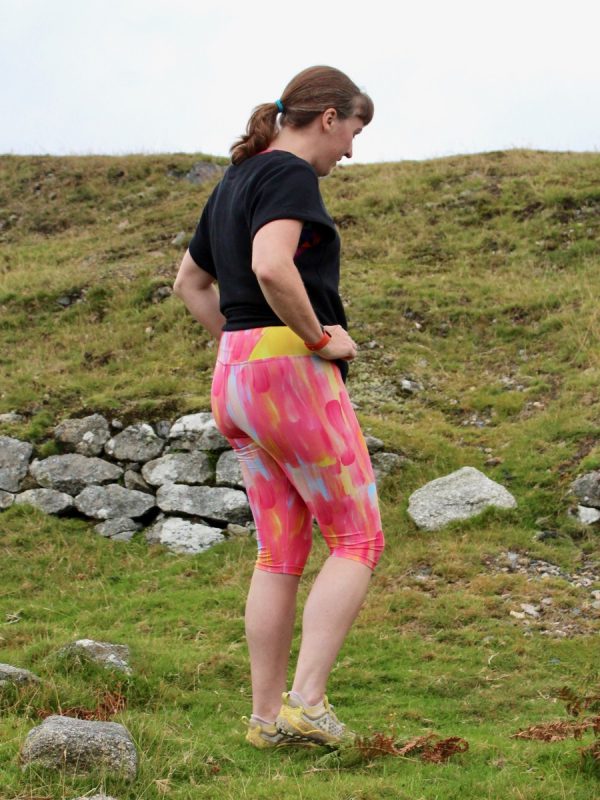 Fabric: Funkifabrics' "Brush Stroke Coral" on Life Recycled base
Mesh: Funkifabrics' Stretch Net in "Flo Yellow" colourway
…plus some hot pink FOE from my stash.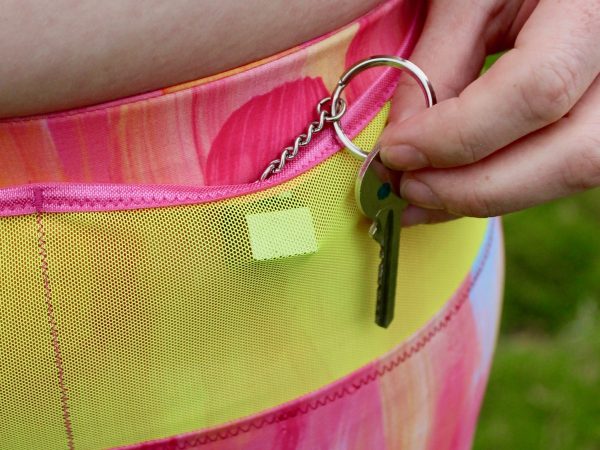 This pair was sewn entirely on a regular sewing machine, both to show that it's possible to create robust and attractive activewear with just a basic machine, but also to highlight the different stitches explained in the sewing machine stitches chapter of the "Activewear Sewing for Beginners" eBook. Bet you couldn't even tell right??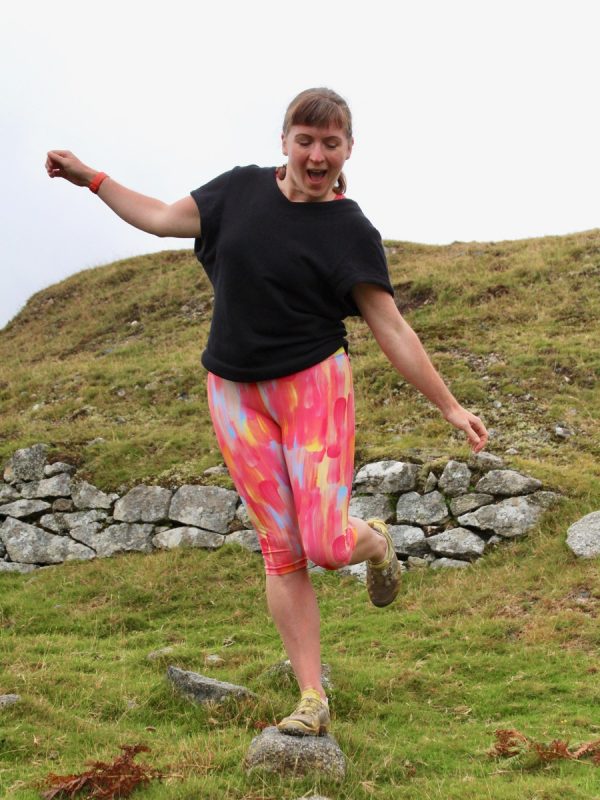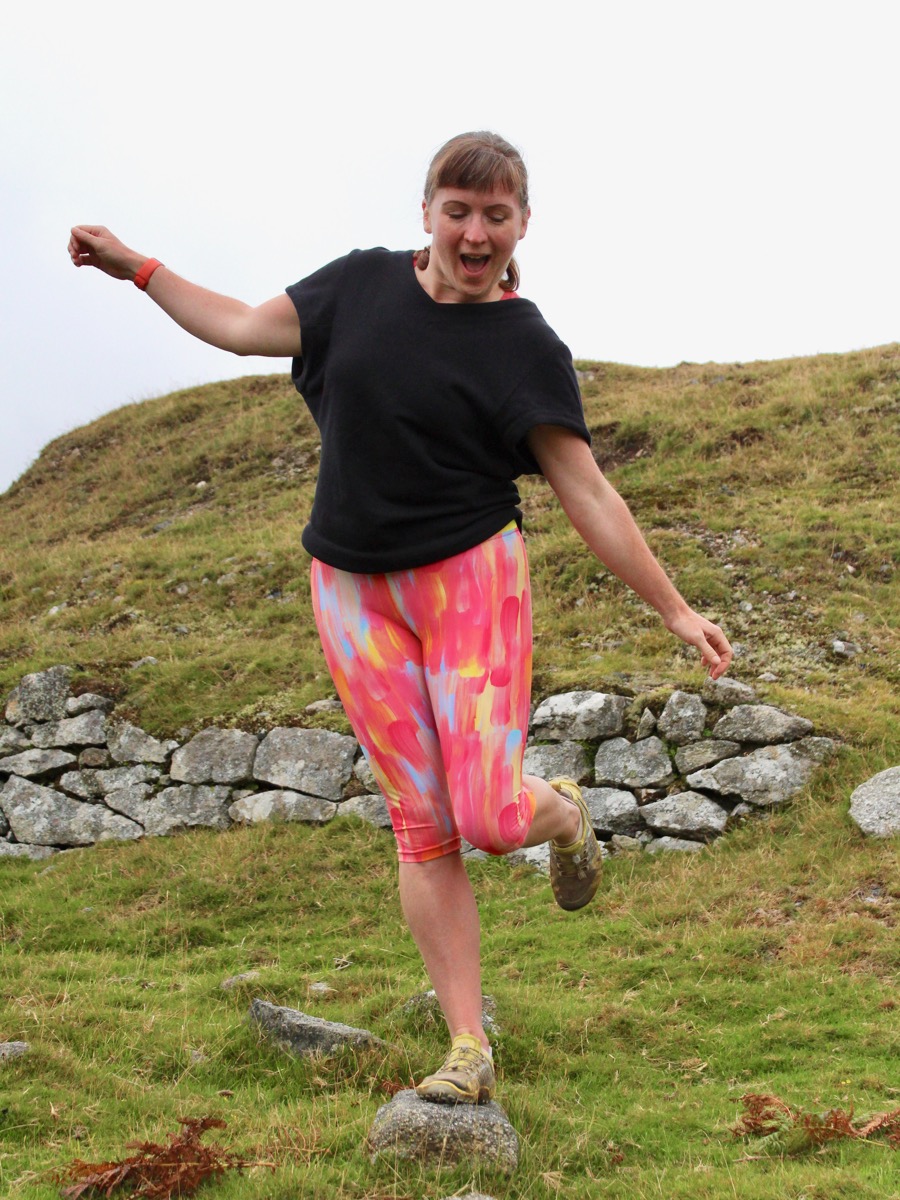 Paired with: Sweat Luxe (view A) made in black sweatshirting, from a few years back.
This pair feels like a Starburst (Opal Fruits) in leggings form to me! I love how bright and cheery they are, and how much stuff I can cram into the mesh pocket. It really expands to fit most anything you want to stash in there, plus you sew the dividers wherever you like, so you can create the size of pockets you need.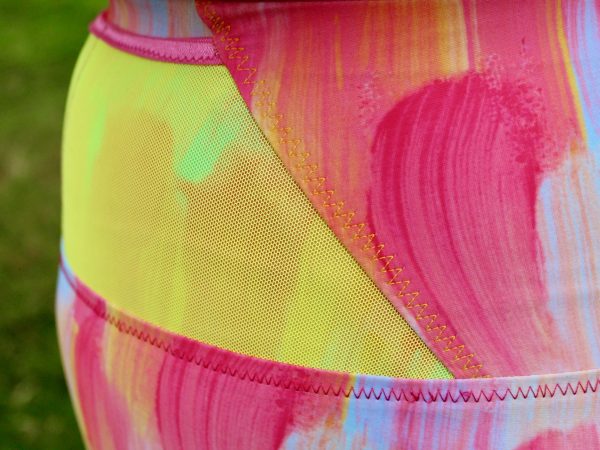 What's your favourite detail to add to your own activewear?