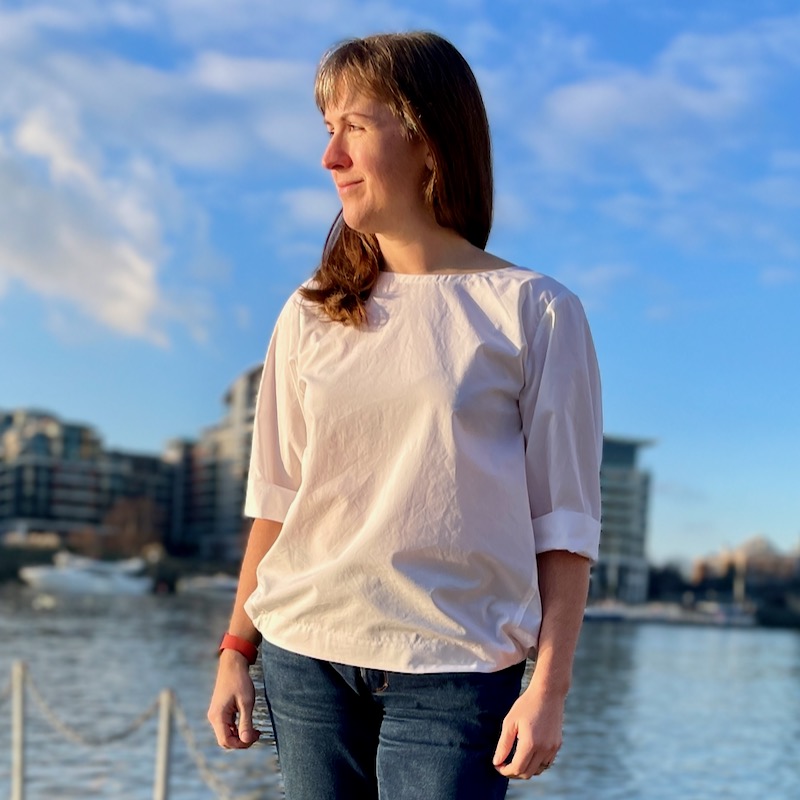 Back in November I caught wind that the high-end high street shop Cos were selling sewing kits for two of their classic white shirt designs. Coincidentally, it was right after Black Friday so I managed to buy both with a hefty discount, purchasing size M/L for the women's and size S/M for the men's (the RRP for each kit is £29/€35 but I think I paid less than £20 each). Now, Cos label these as "women's" and "men's" but to my eyes they're really both unisex designs, so I'm sewing up both for myself! I decided to dedicate my January sewing to tackling these kits, starting with the women's one (as voted by my Instagram followers), so this post is to show off the finished shirt!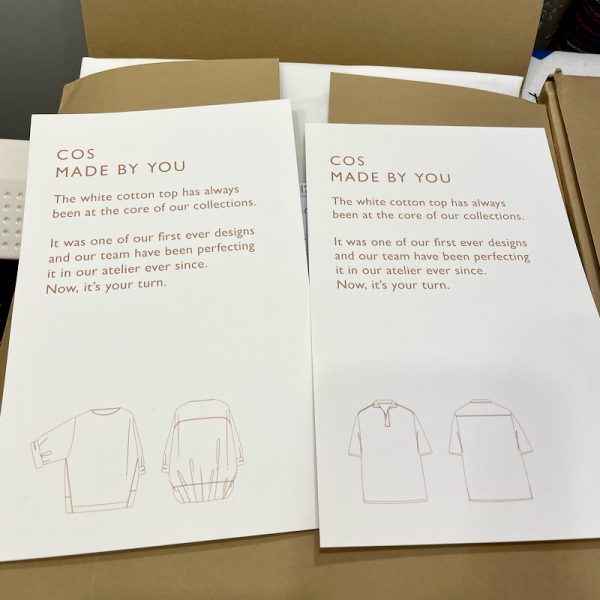 The kit itself contain the fabric, pattern, elastic, and a Cos label, but, while the fabric is a high quality cotton poplin/lawn/batiste(?), it is a bit sheer, and they only provided the bare minimum needed to make this and not an inch more. The instructions themselves are pretty non-existent, too, but I've got SO much more to say on the kit itself which will go up in its own post later this week.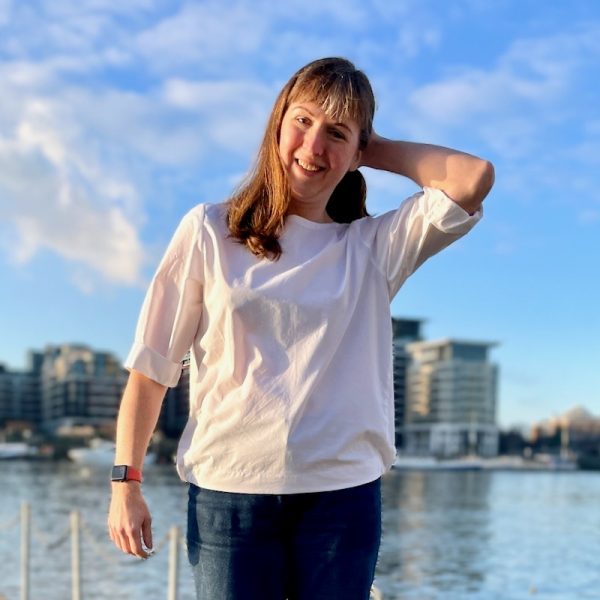 So let's skip right to the finished top! Cos are known for their interesting shapes, and this is a really different take on a classic white cotton shirt. For a start, it pulls over the head and has no closures!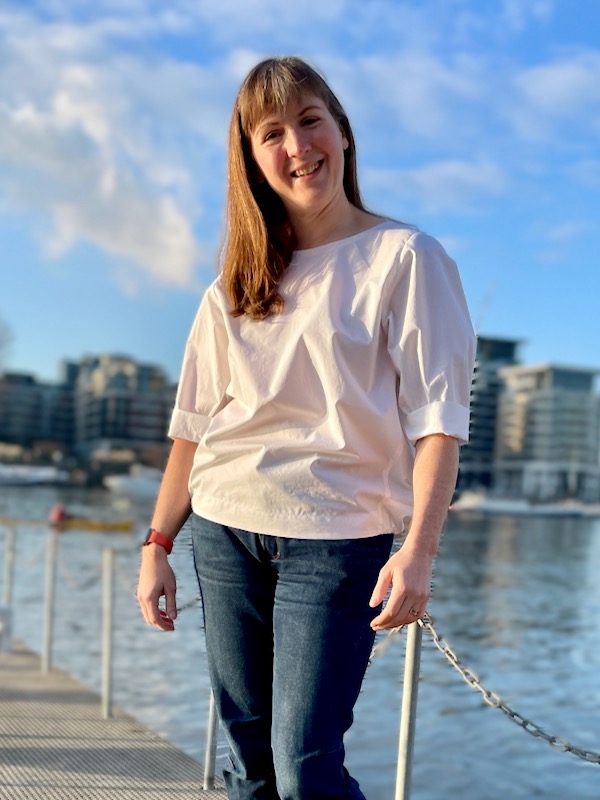 I also really like the loose, blouson fit and the way the elastic encased in the back hem keep the fit close at the hips.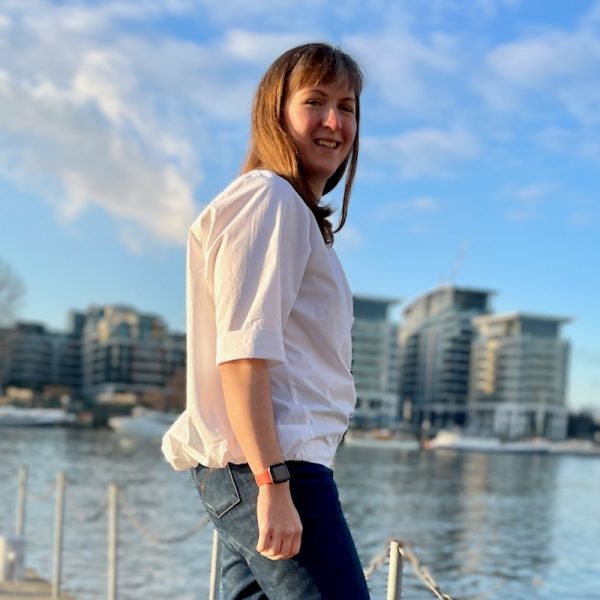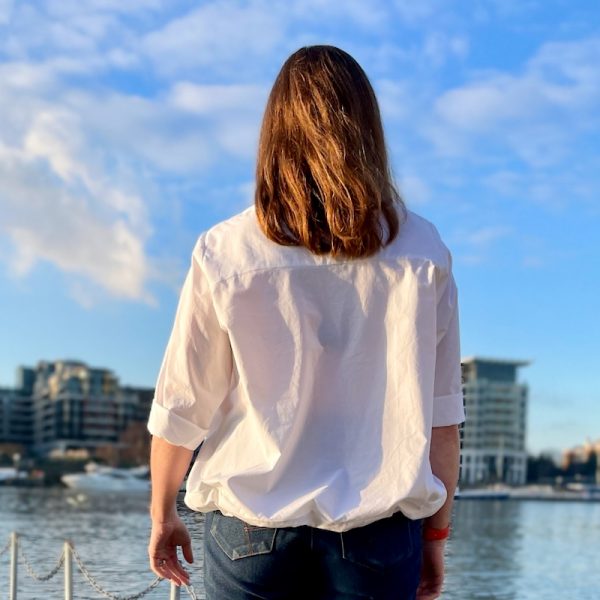 It's not immediately apparent, but the side seams are angled towards the front (ie: the back piece is wider than the front) which gives a nice visual line, too, especially as the seam is topstitched.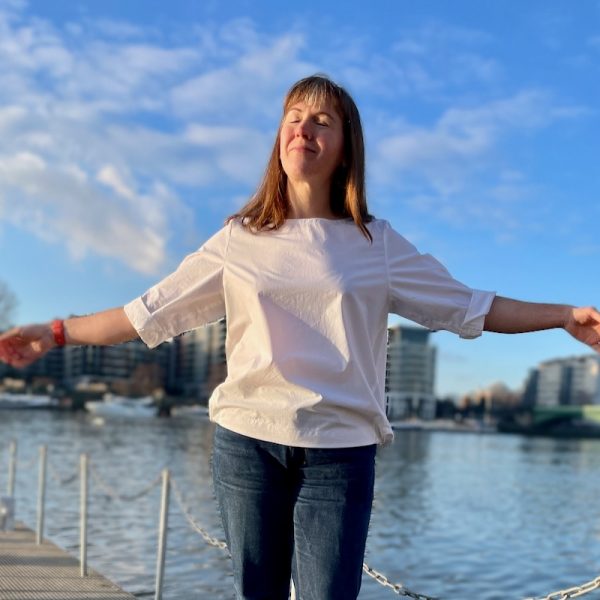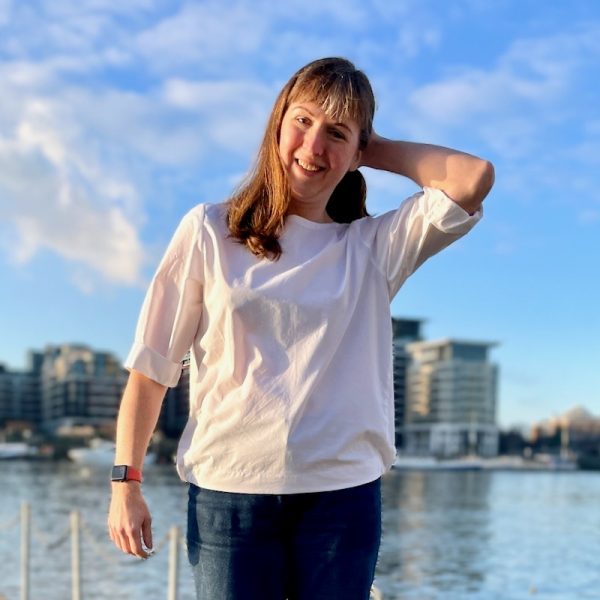 I found the pattern pieces to be incredibly well drafted, with every single notch lining up as it should and everything fitting together beautifully. Even the sleeve caps had the minimum of ease to them, which is definitely a bugbear of mine, so no complaints on this front!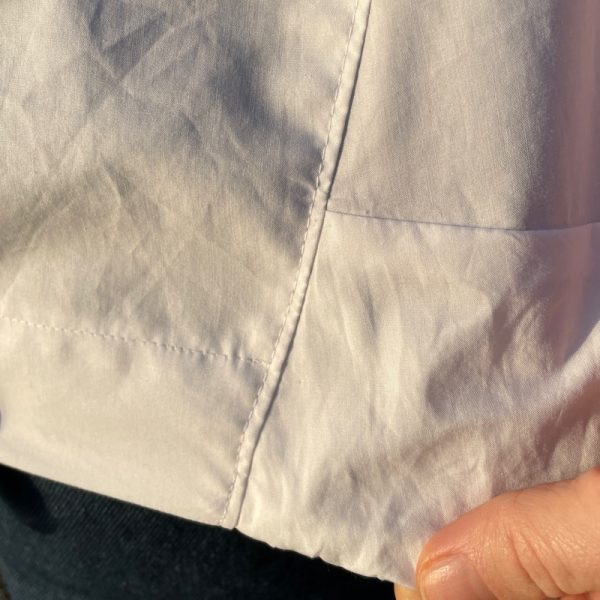 Another deviation from the classic white shirt – no collar! Instead, the neckline is finished with a (beautifully drafted) bias edge.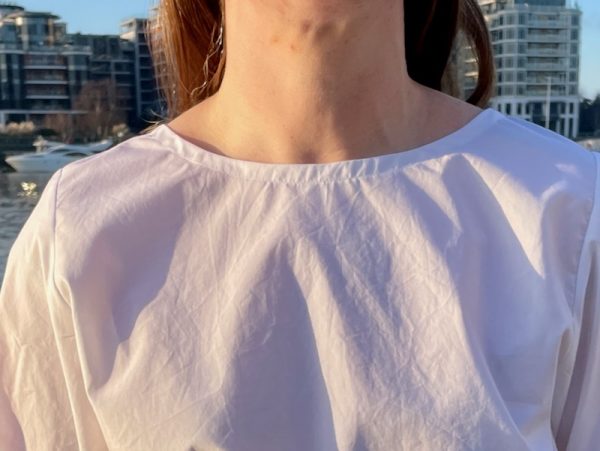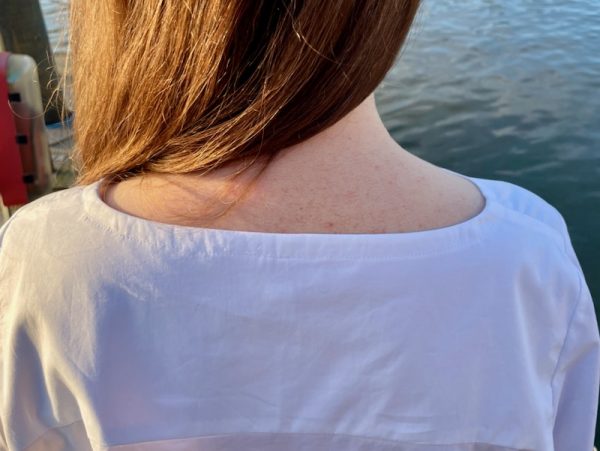 The only portion I'm not totally in love with are the rolled-up sleeve cuffs – they're only tacked at the sleeve seam so I'm just a bit wary that they might be fussy and want to unroll during a day's wearing, but I'm willing to put it to the test. If they do end up bugging me, it's not much effort to unpick the tacking and hem the sleeves normally.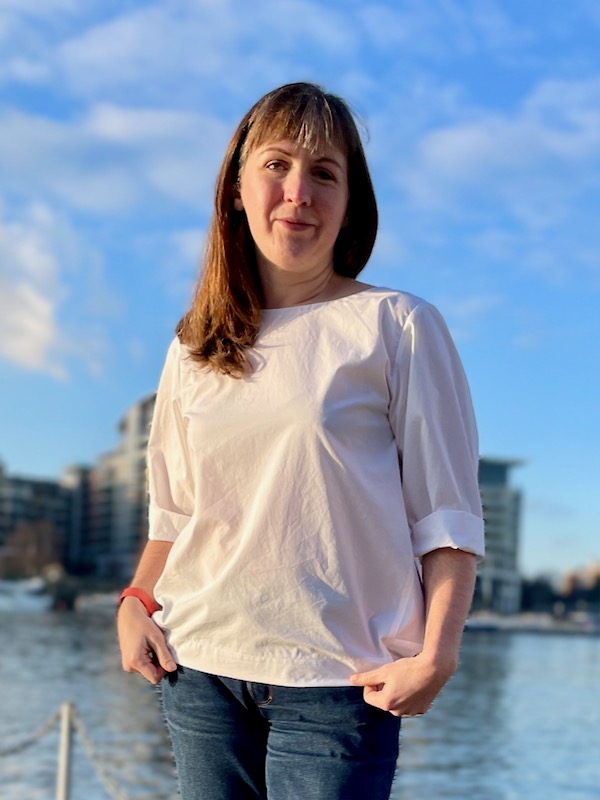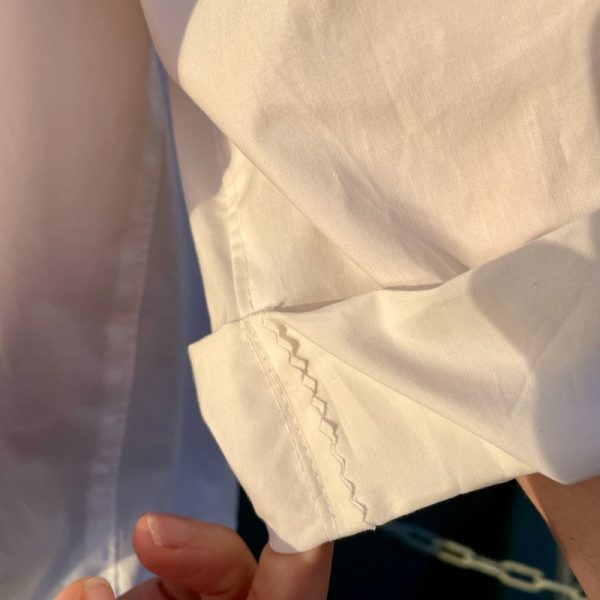 I'm not usually one to wear white shirts, to be honest, and I really don't even wear many clothes that require ironing (and omg this fabric wrinkles if you just look at it!), so I'm surprised that I like this top as much as I do! It's an interesting shape that's easy to wear with jeans or leggings or smart trousers, and if you embrace the wrinkling, it's super comfortable, too.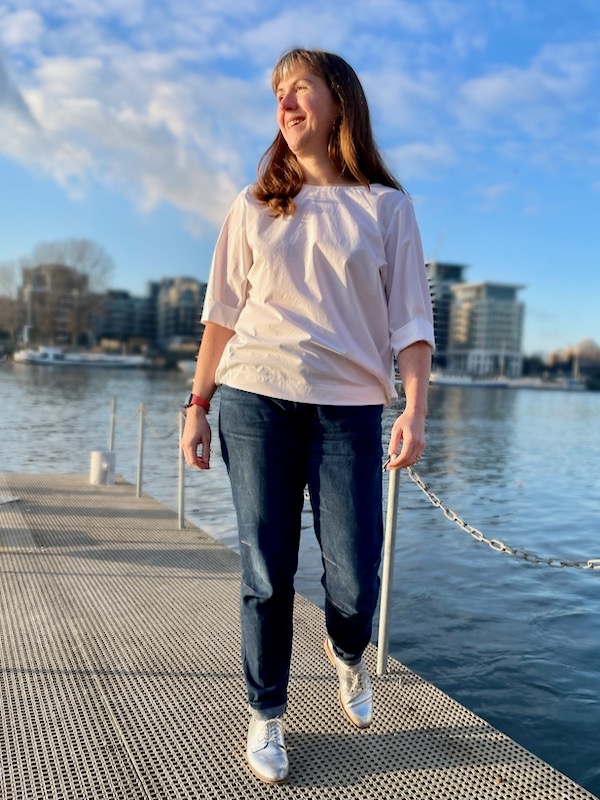 (Seen here with one of my pairs of cycling jeans, sewn in March 2019 and still going strong!)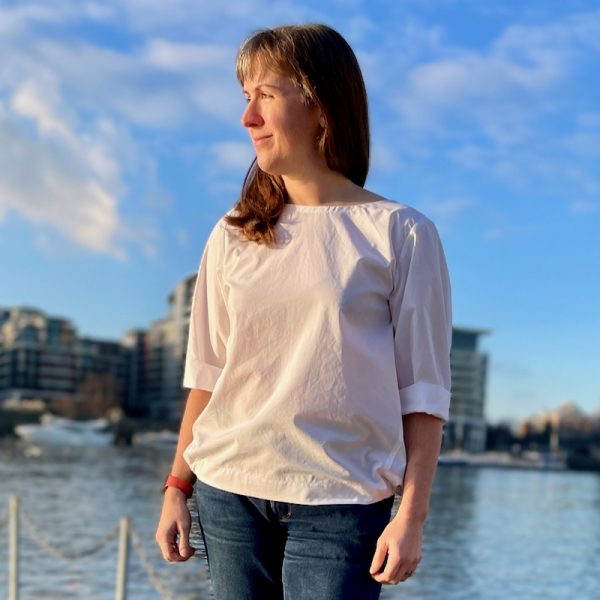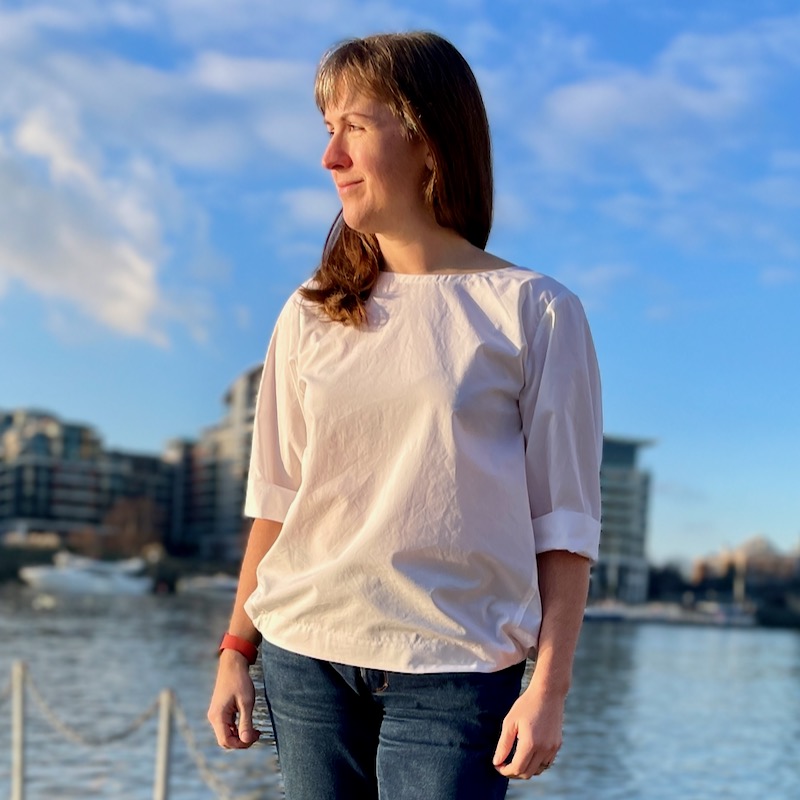 Later this week I'll tell you ALL about the kit itself and provide my full instructions for both cutting and sewing it together, as the kit itself was very sparse on details… But I'm interested to know if anyone knows of any other mainstream stores selling sew-at-home kits like Cos have done here? Let me know in the comments!