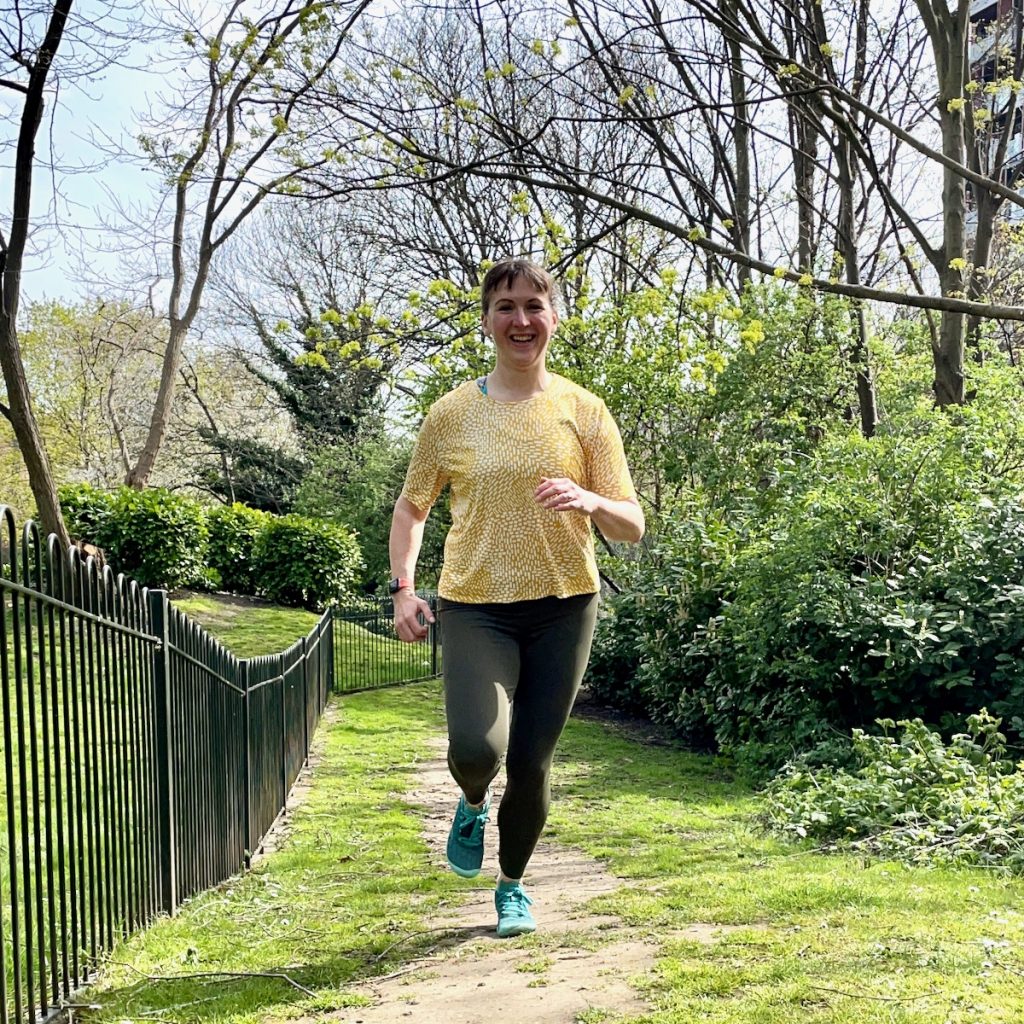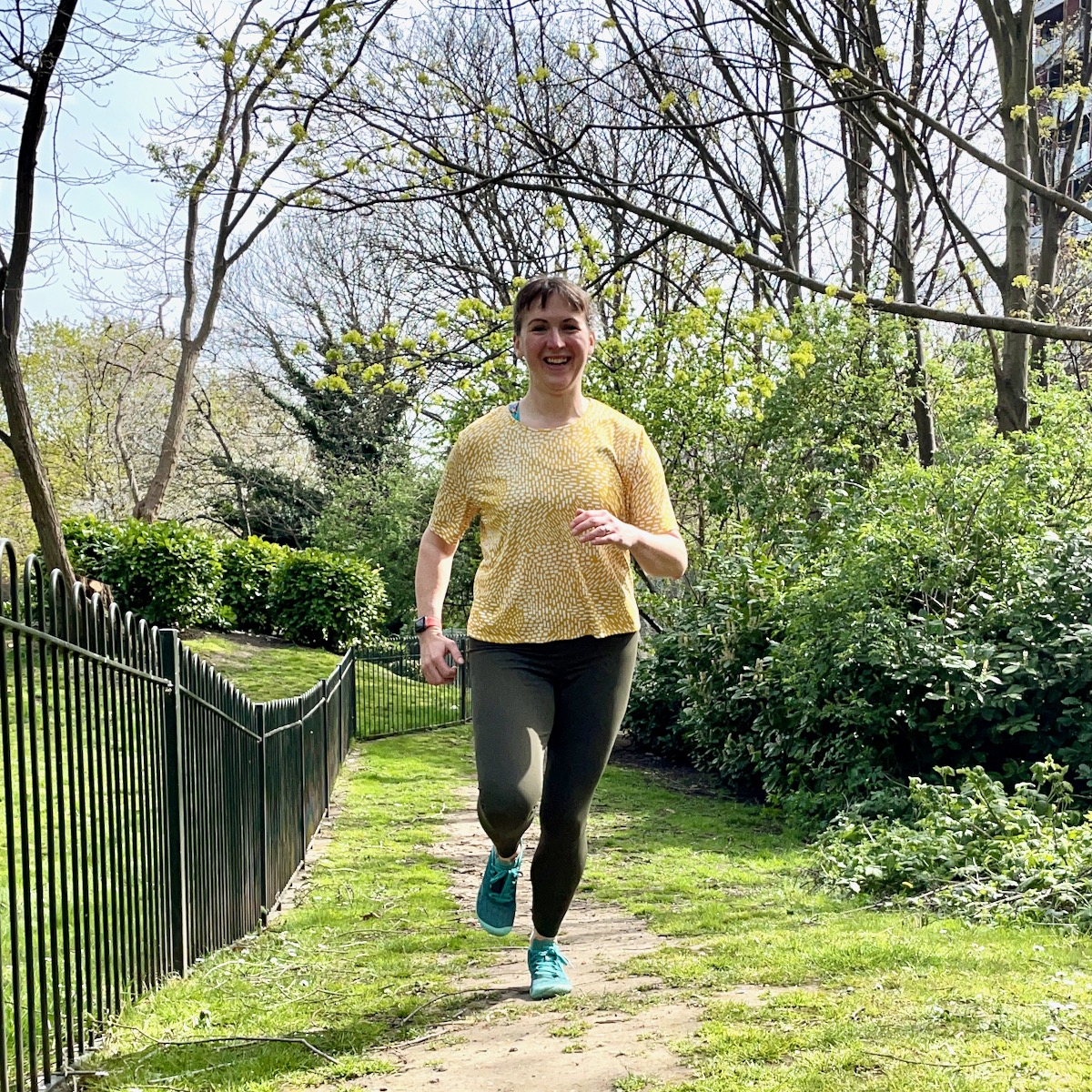 Thanks so much for all your love (and purchases!) of our latest Versatili-Tops pattern! It's great when you all are just as excited as I am by a new design, especially when it's one that's been in development for so long.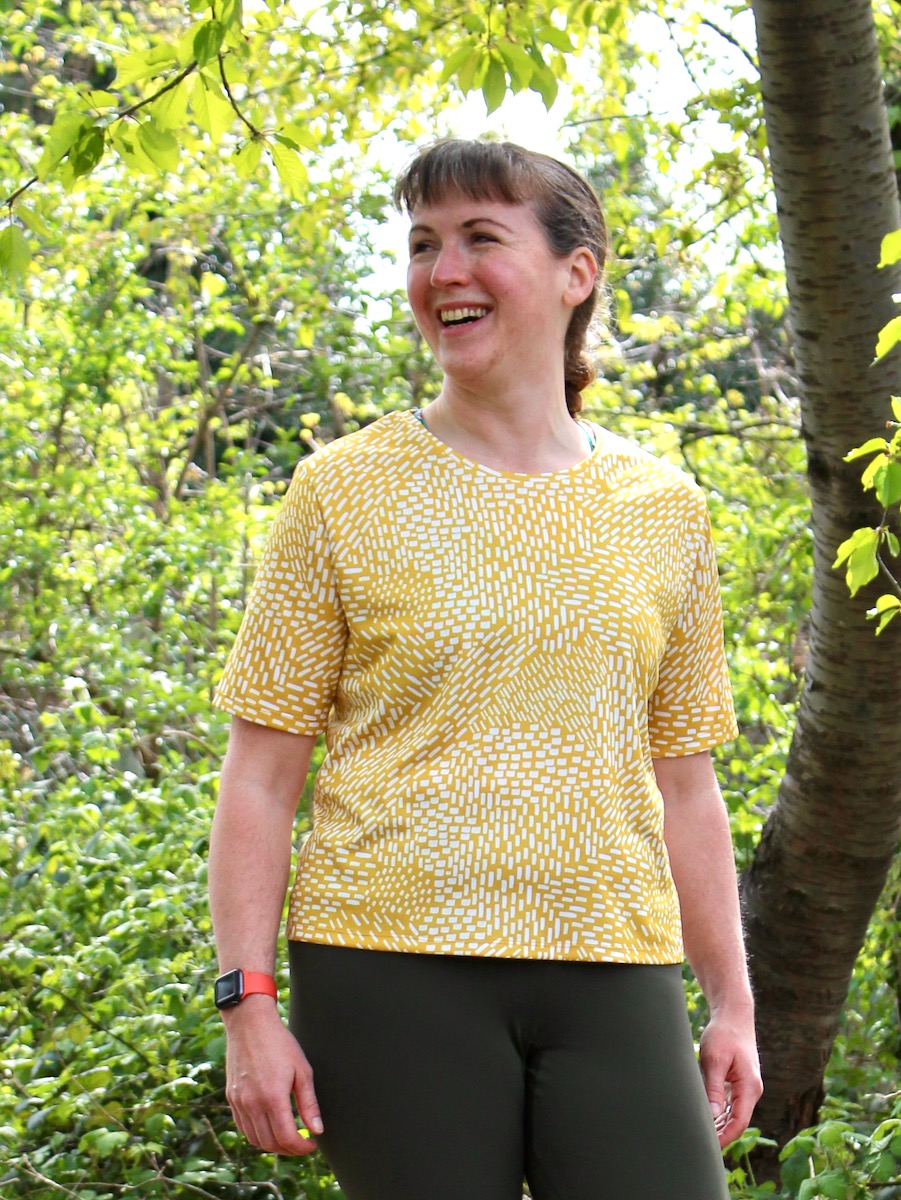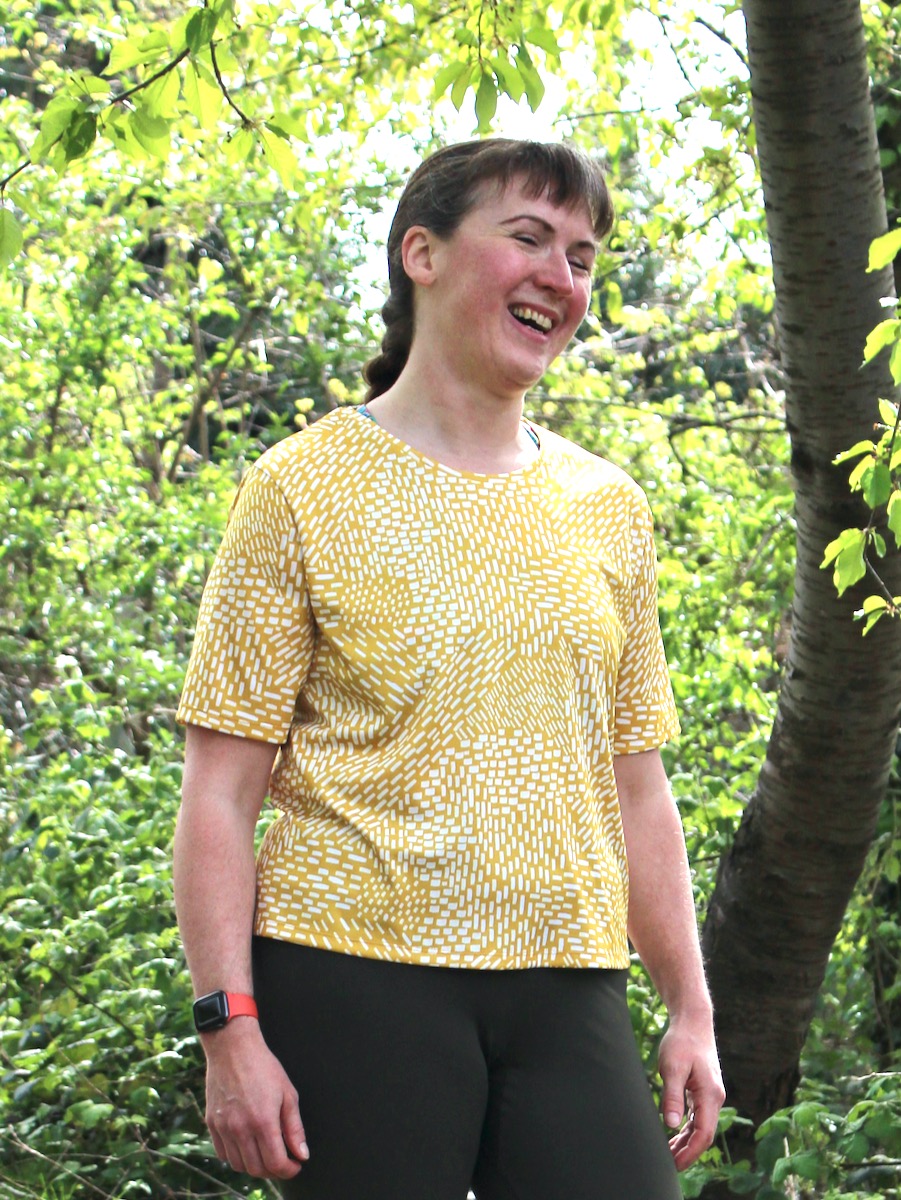 Today I'd like to talk a bit more about our short-sleeved sample of the Versatili-Tee, made here in a mustard and white print on Fashion Formula's Eco Sprint Knit base fabric. In terms of feel, this fabric is really similar to what you find in race tees, with tiny holes and a good amount of widthwise stretch, but with the added bonus of being made of 100% recycled polyester. The pattern calls for stretch around the body only, but you can use a fabric width stretch in both directions, too!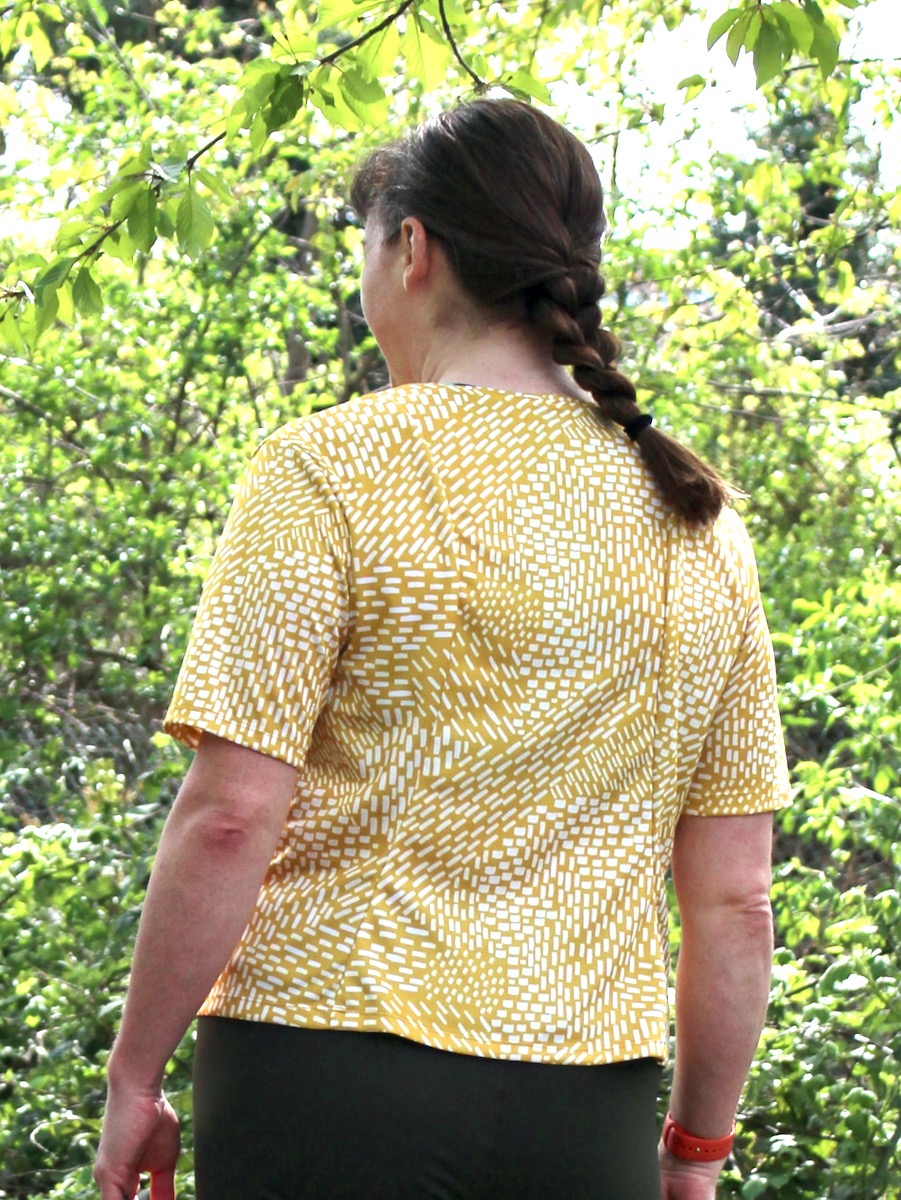 I particularly want to dig through my stash of old race tees and start upcycling them into Versatili-Tops now!
The key here is that this pattern hasn't got ANY side seams! The front of the Tee might look fairly conventional, but the front piece actually wraps all the way around to the back, meaning that there's much less chance for chafing or irritation if you're doing an activity with a lot of repeated arm movement, like running, golf, softball, tennis, and the like.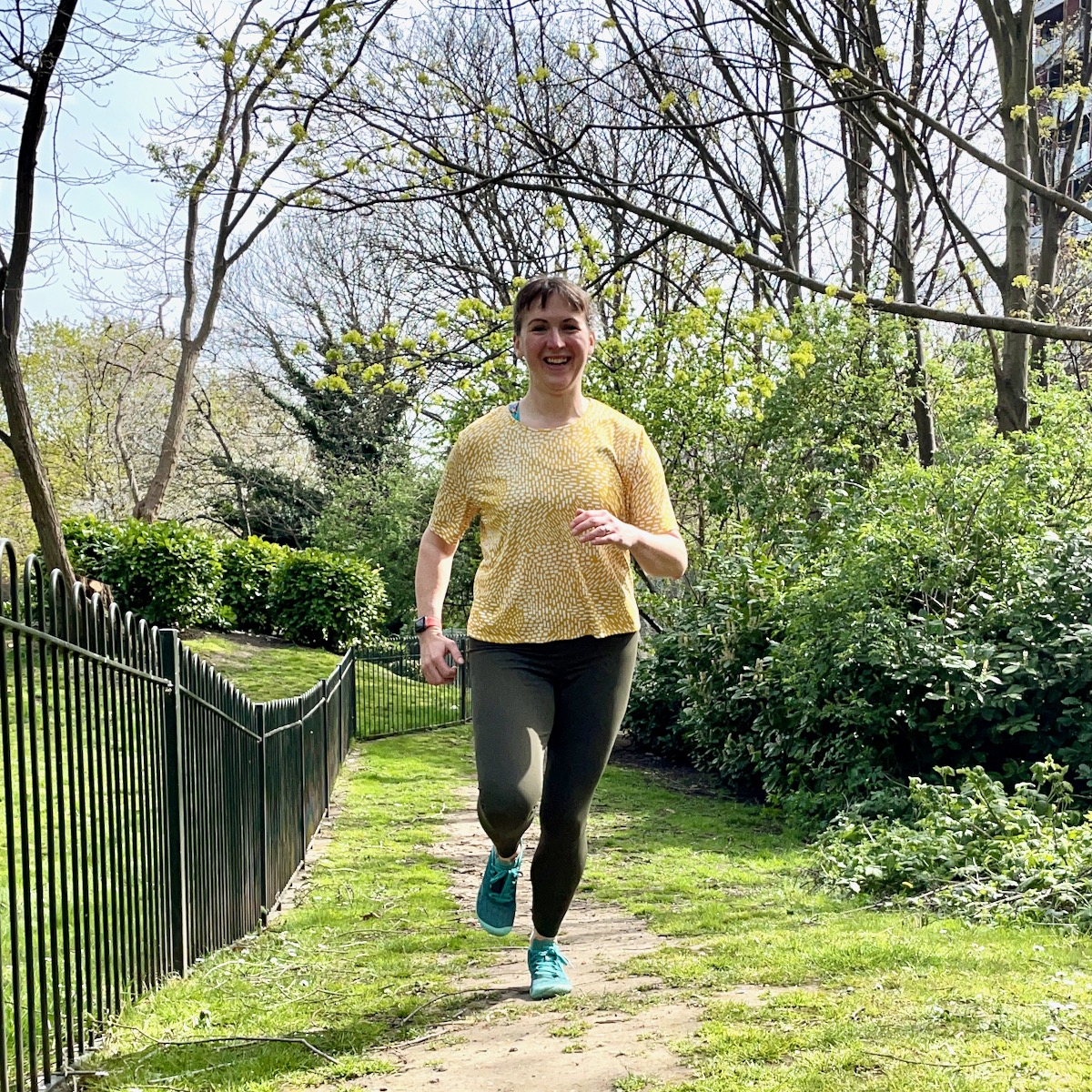 The neckline of the Tee is higher than on the Tank, and finished with a band to achieve a traditional teeshirt look, and really opens up the possibilities for colour blocking with the Back panel, too. You could also pair it with a pair of Tenacity Leggings (or shorts), like we've done here!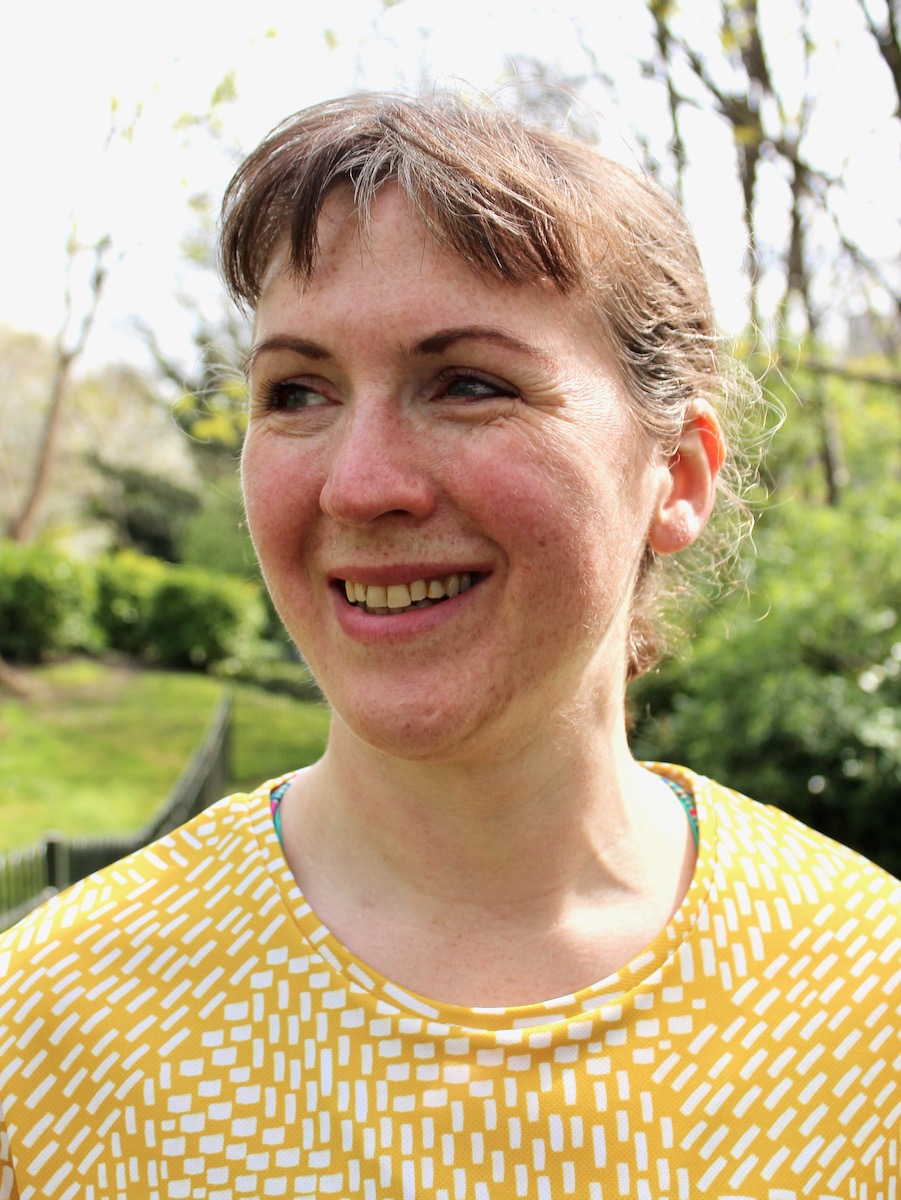 The construction of the Tee is really quick – if you've sewn a standard design of teeshirt before you can definitely sew this! As standard, we've also included illustrated Common Fit Adjustments to help you adjust the pattern to better fit your own body.
What's even better is that you can buy this new Versatili-Tops pattern (and all the others, too!) for even cheaper right now! Use code VICEVERSA for 20% off all patterns until the end of April at shop.fehrtrade.com
Who's been busy sewing these over the long weekend then?