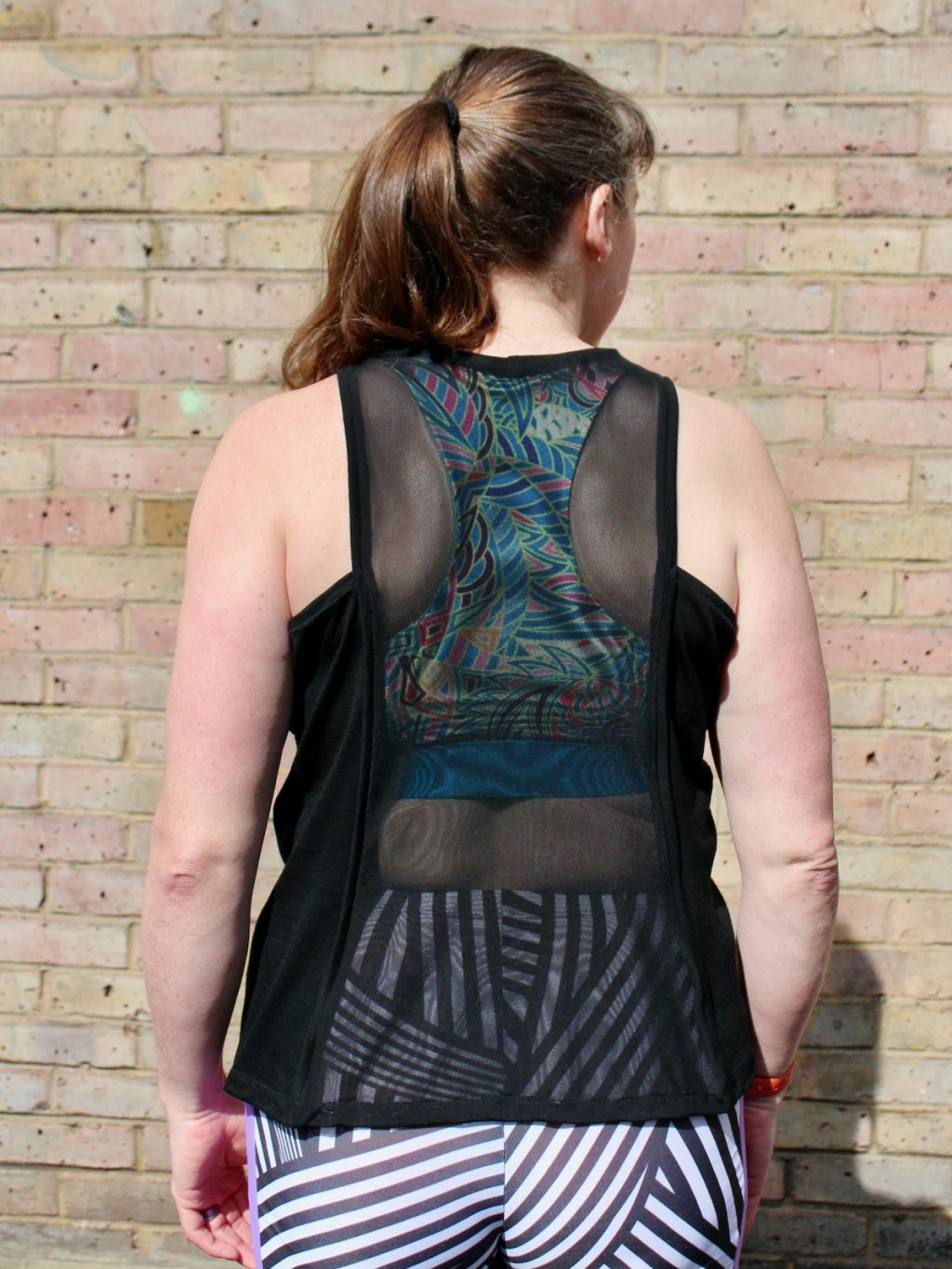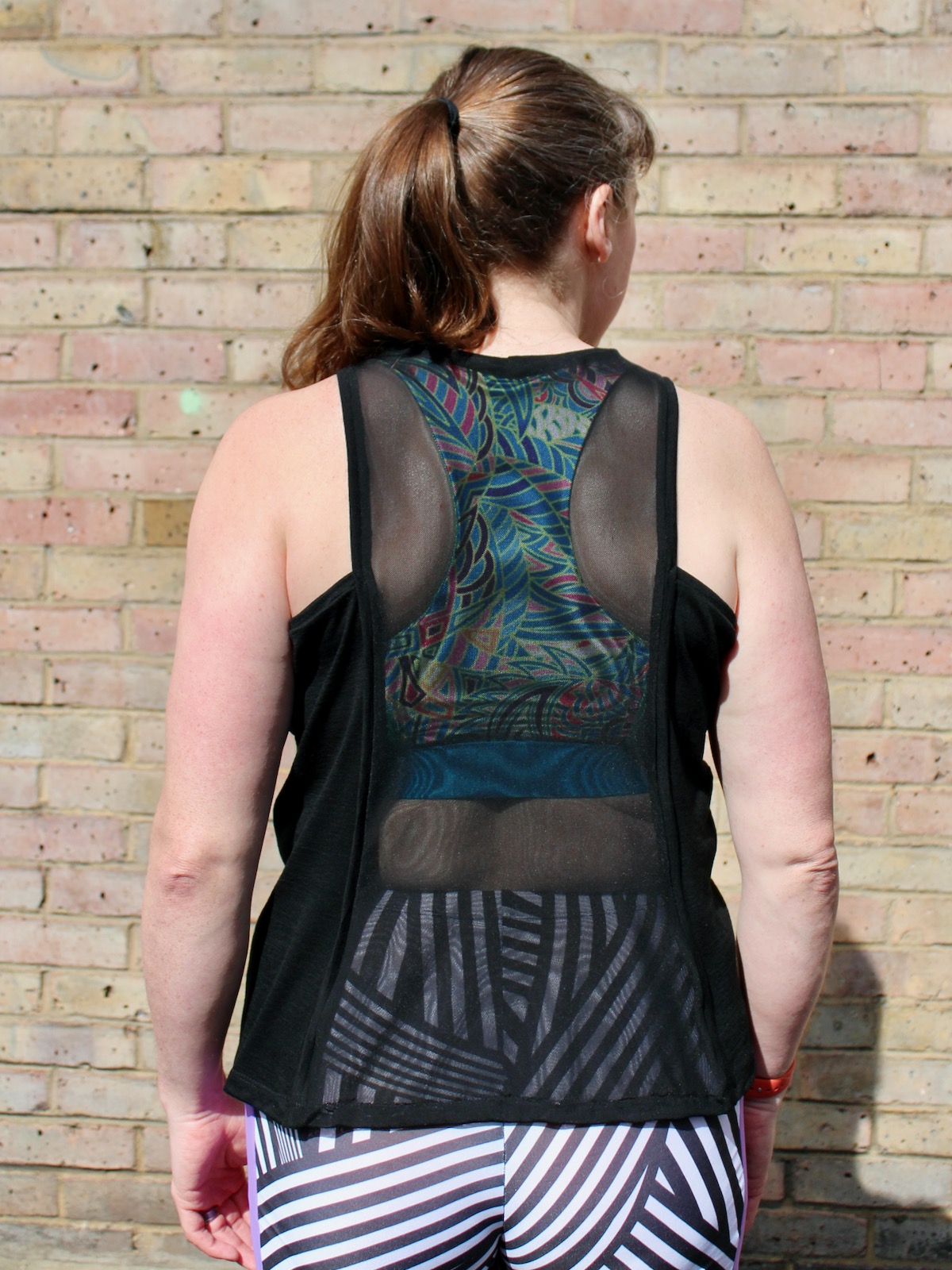 Even though you all got a sneak peek of the tank version of our latest Versatili-Tops pattern last Fall when we paired an early Alpine print version with our Tenacity Leggings, I wanted to focus today on a different version made for the full pattern release – which even made the pattern cover!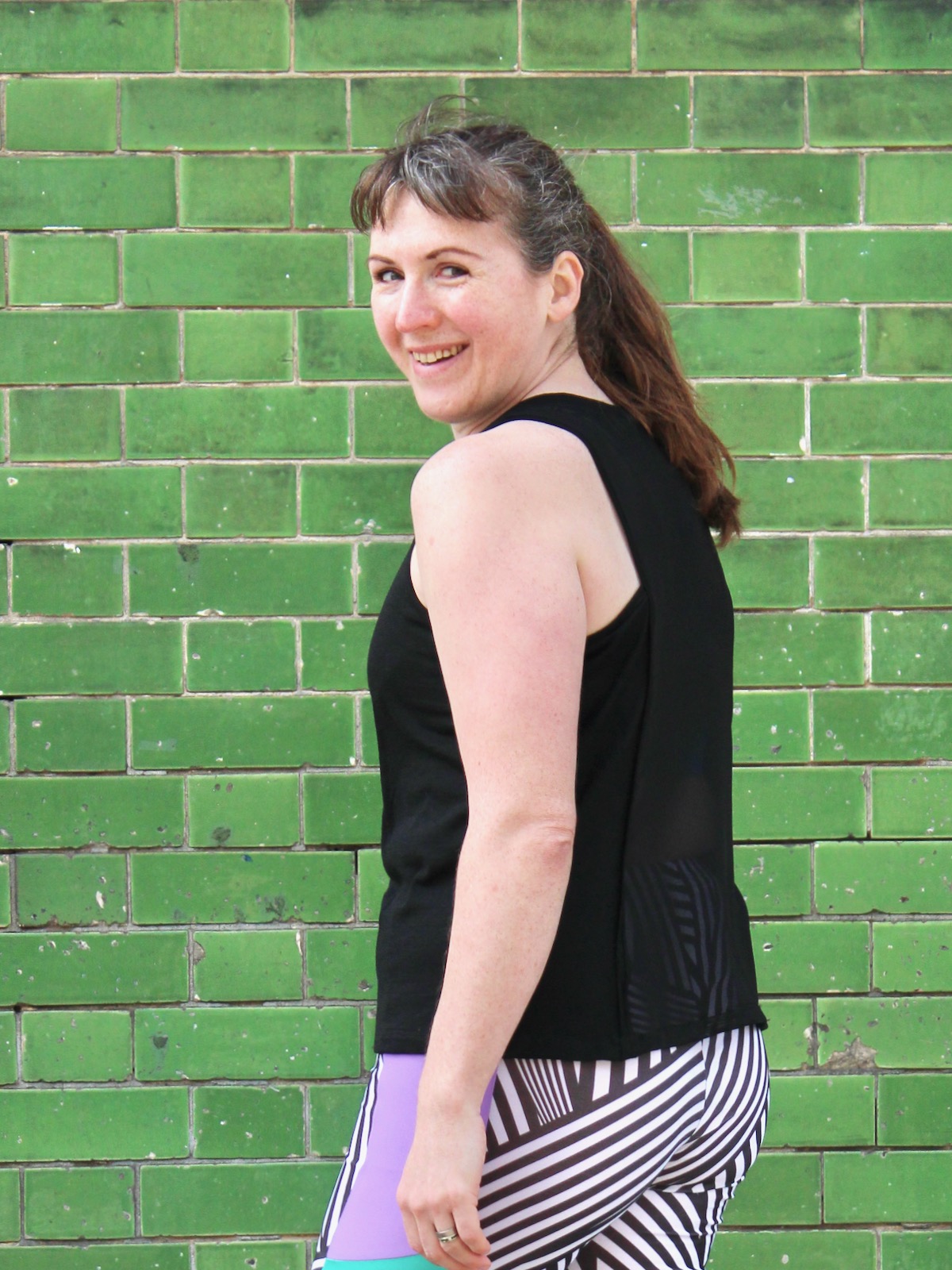 If you recall, these Tops have no side seams, with the front piece wrapping around the body to meet the back. This creates a nice angular join at the back armhole, and we've included beginner-friendly instructions for finishing this on a regular sewing machine as well as a very clever method for sewing it on an overlocker (serger) too!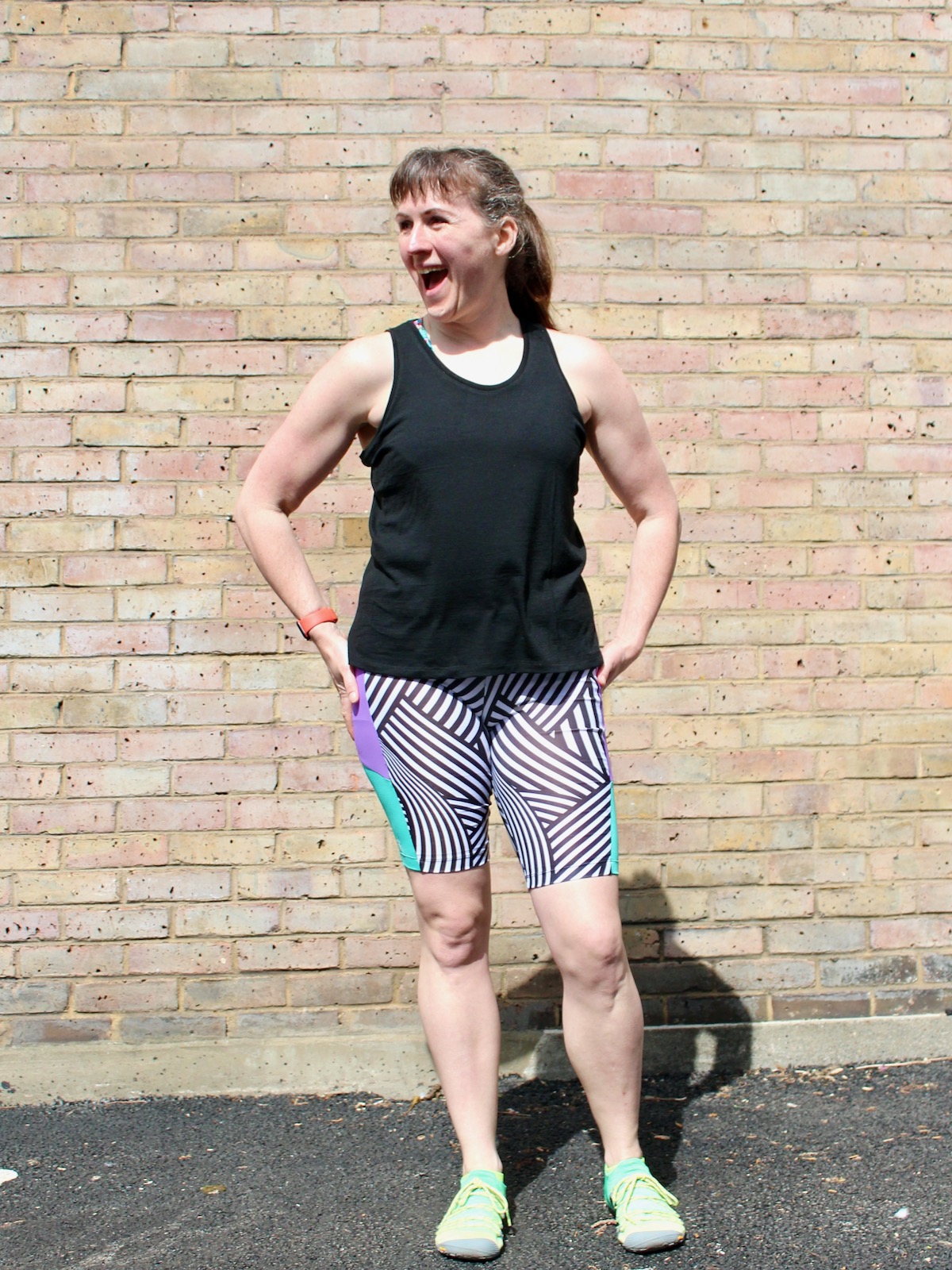 This Versatili-Tank was made using black merino wool jersey originally from The Fabric Store, which has been in my stash for quite some time as I adore the quality and colours they offer! My only problem is that customs fees into the UK are absolutely exorbitant (like often twice as much as even the shipping costs, easily doubling or tripling the amount you pay for fabric), but Discovery Knitting is a good UK-milled source if you need to source within the UK.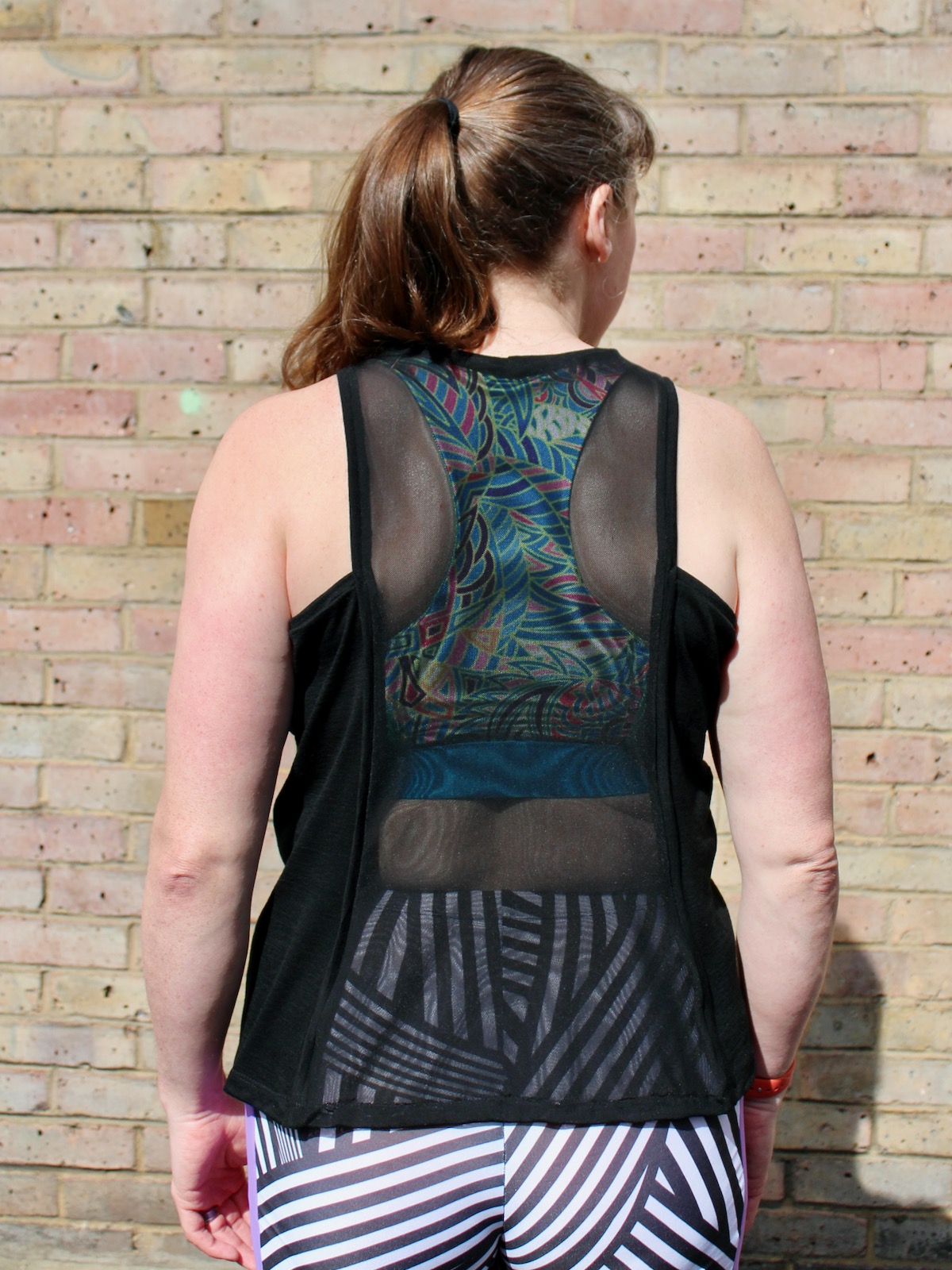 For this version I opted to cut the Back piece from stretch mesh (from Tia Knight) to provide extra ventilation for summer as well as showing off a fancy sports bra (which, of course, I also made!). The bands from the armhole extend down into the body seams in the back so it's a fun opportunity to play with contrasting fabric, too – even though I made these bands from the same black merino.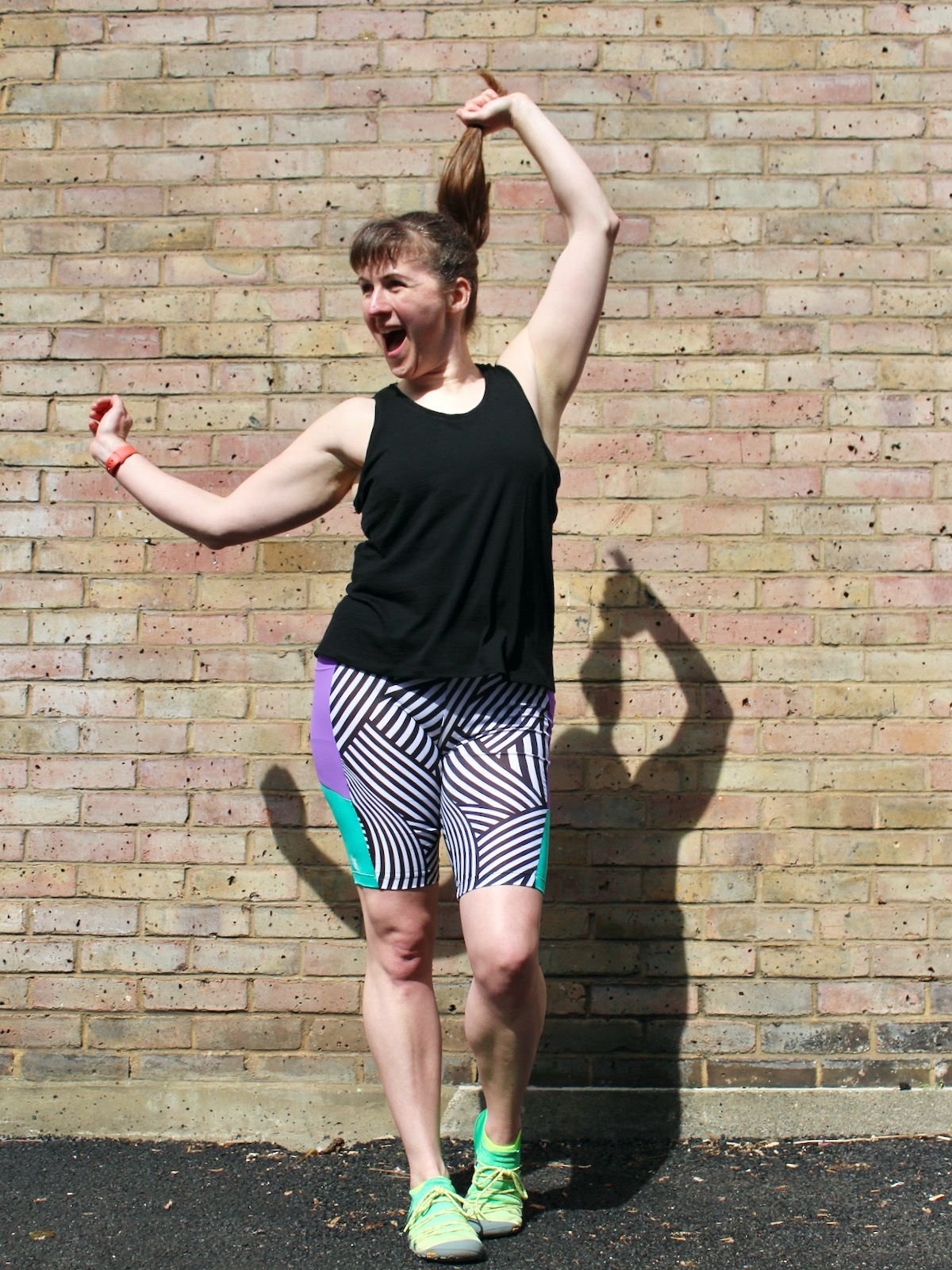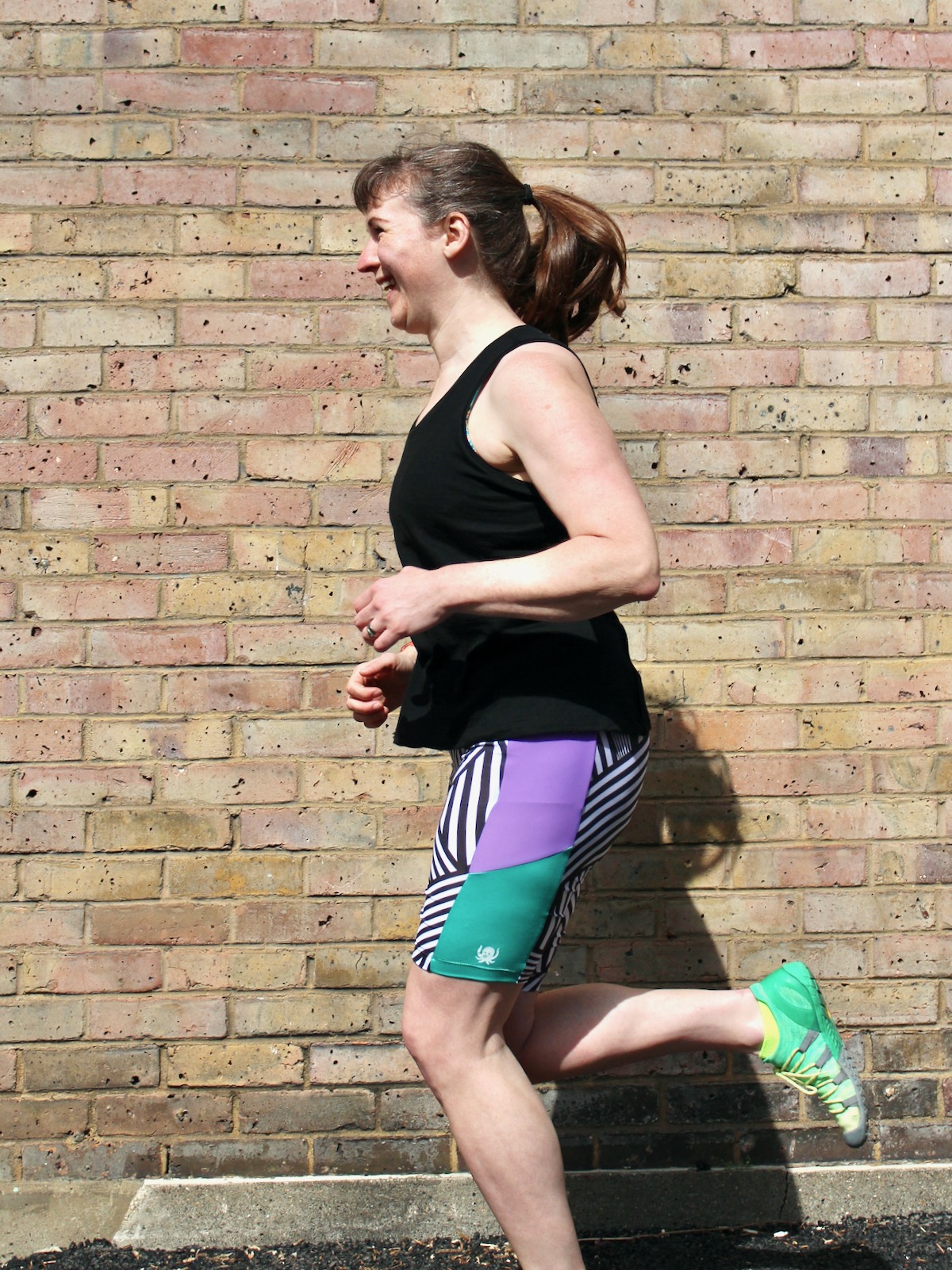 You can also see our revamped Duathlon Shorts pattern worn here with the Versatili-Tank, which is a perfect pairing! (As an aside, I really can't wait to be able to show our patterns on different athlete models again once it's safe for me to use public transport and interact with people more freely! So apologies that these samples are again just modelled on my body.)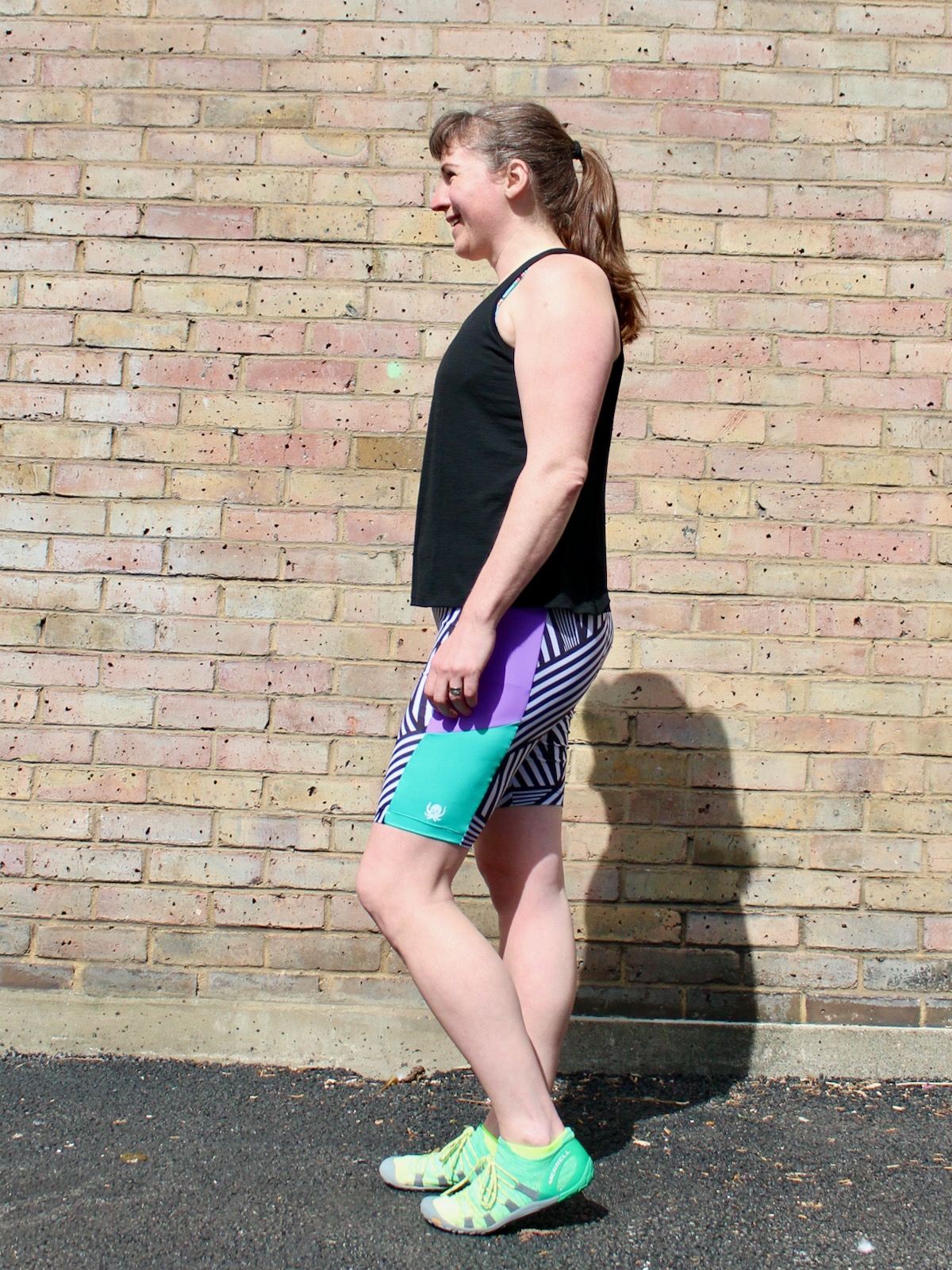 This tank is drafted to provide maximum coverage both under the arms and also in the front – I have quite a few running vests from the biggest sports brand in the world that are just awful for exposing side-boob (at least covered by a sports bra!) and it was one thing I wanted to make sure didn't happen here!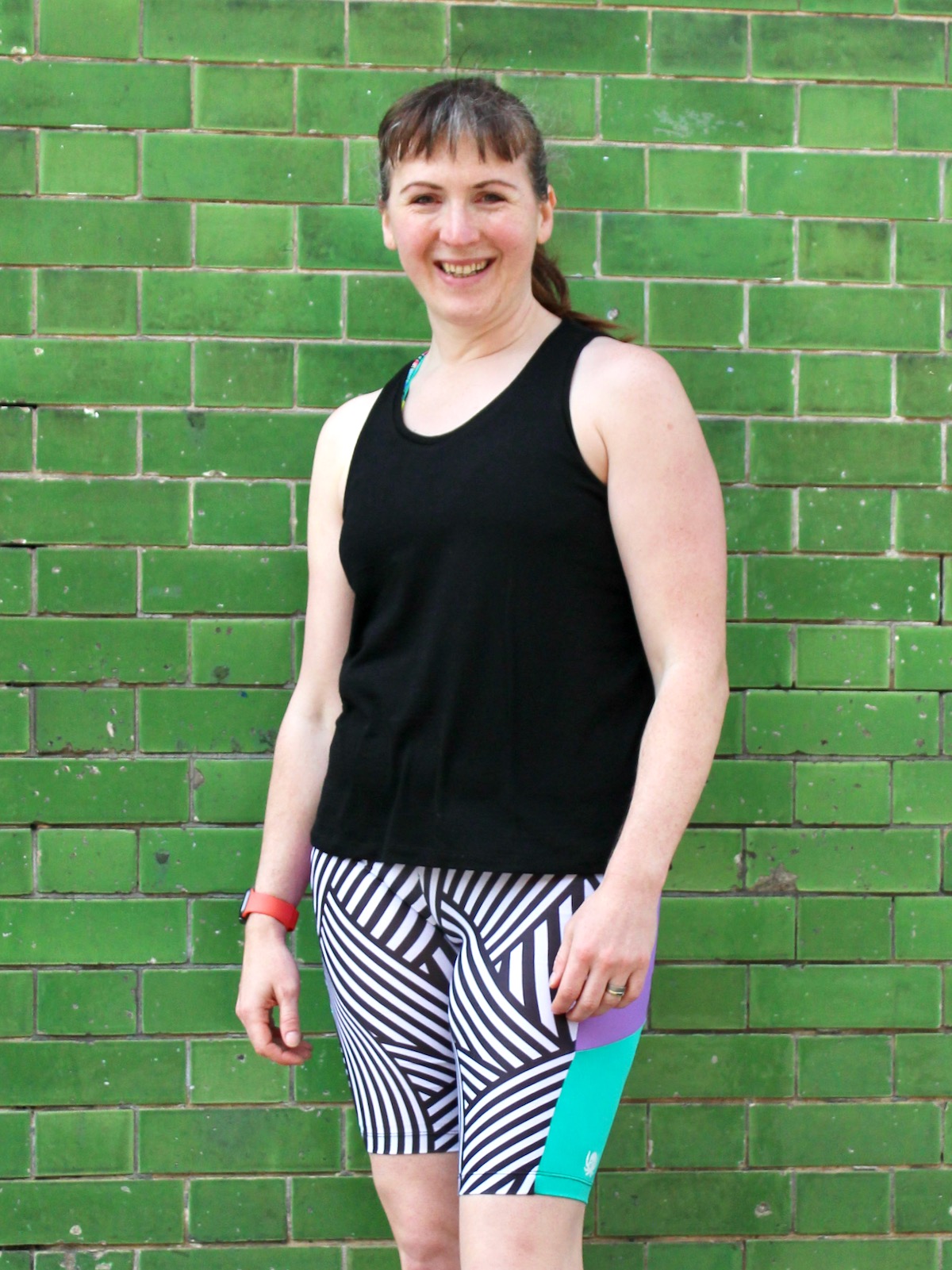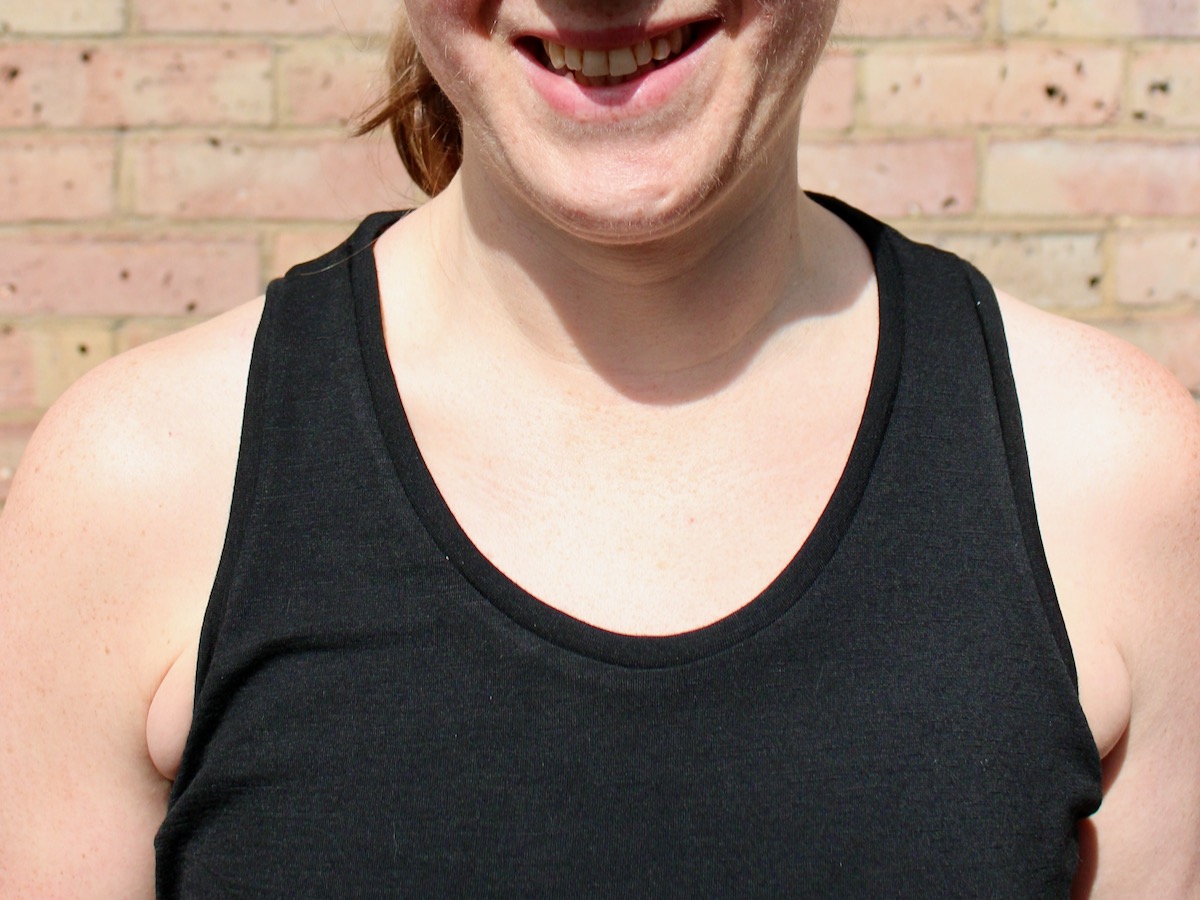 And finally, I wanted to show a few photos of what this tank is like when seated for the #SewnShownSeated hashtag, and you can see that it works really well for seated exercise or activities, too.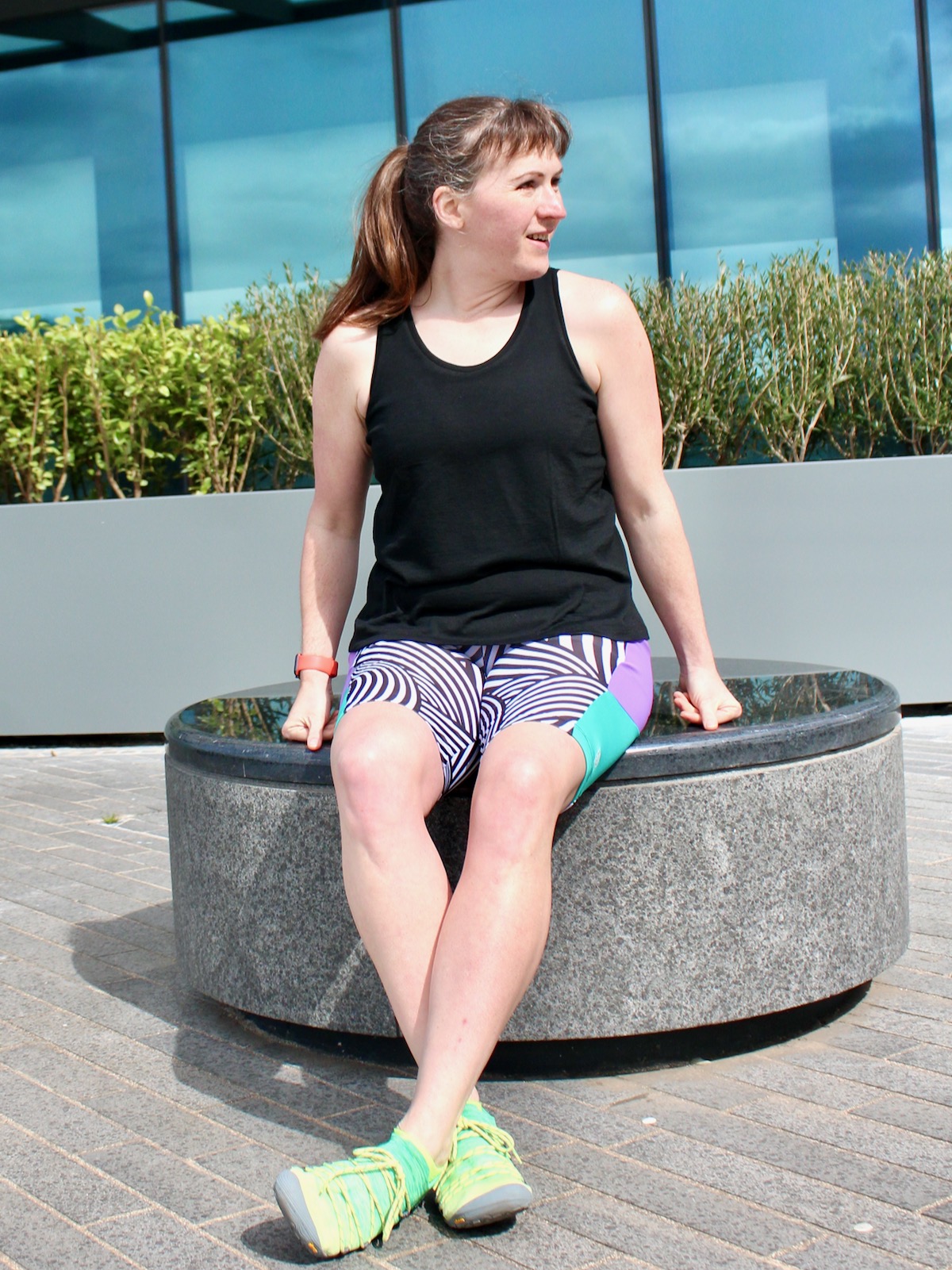 If you're tempted to sew your own, our Versatili-Tops pattern (and all the others, too!) are on sale right now! Use code VICEVERSA for 20% off all patterns until the end of April at shop.fehrtrade.com