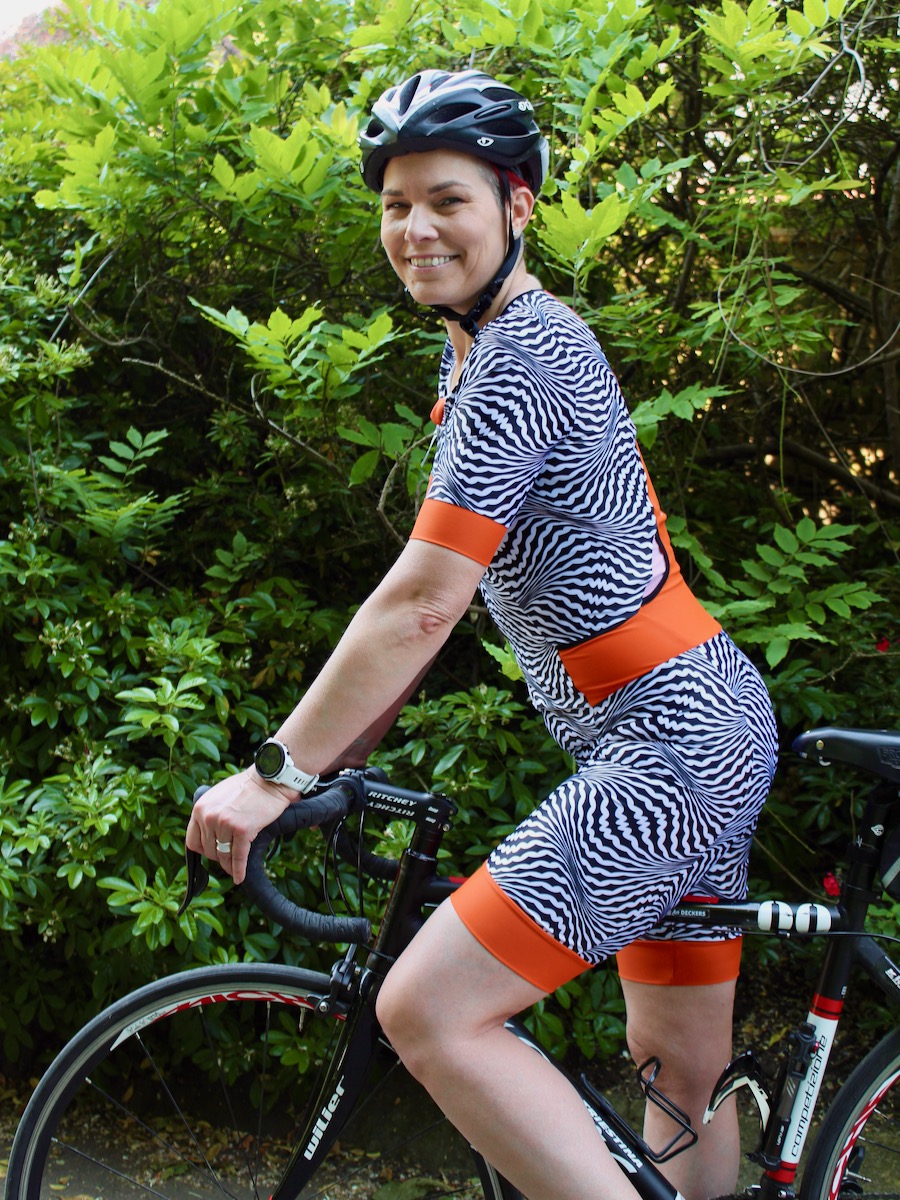 It's here! After nearly three years in development, our Triumph Suit pattern is finally ready for you. It's our first dedicated triathlon pattern, our first all-in-one, and our first advanced pattern.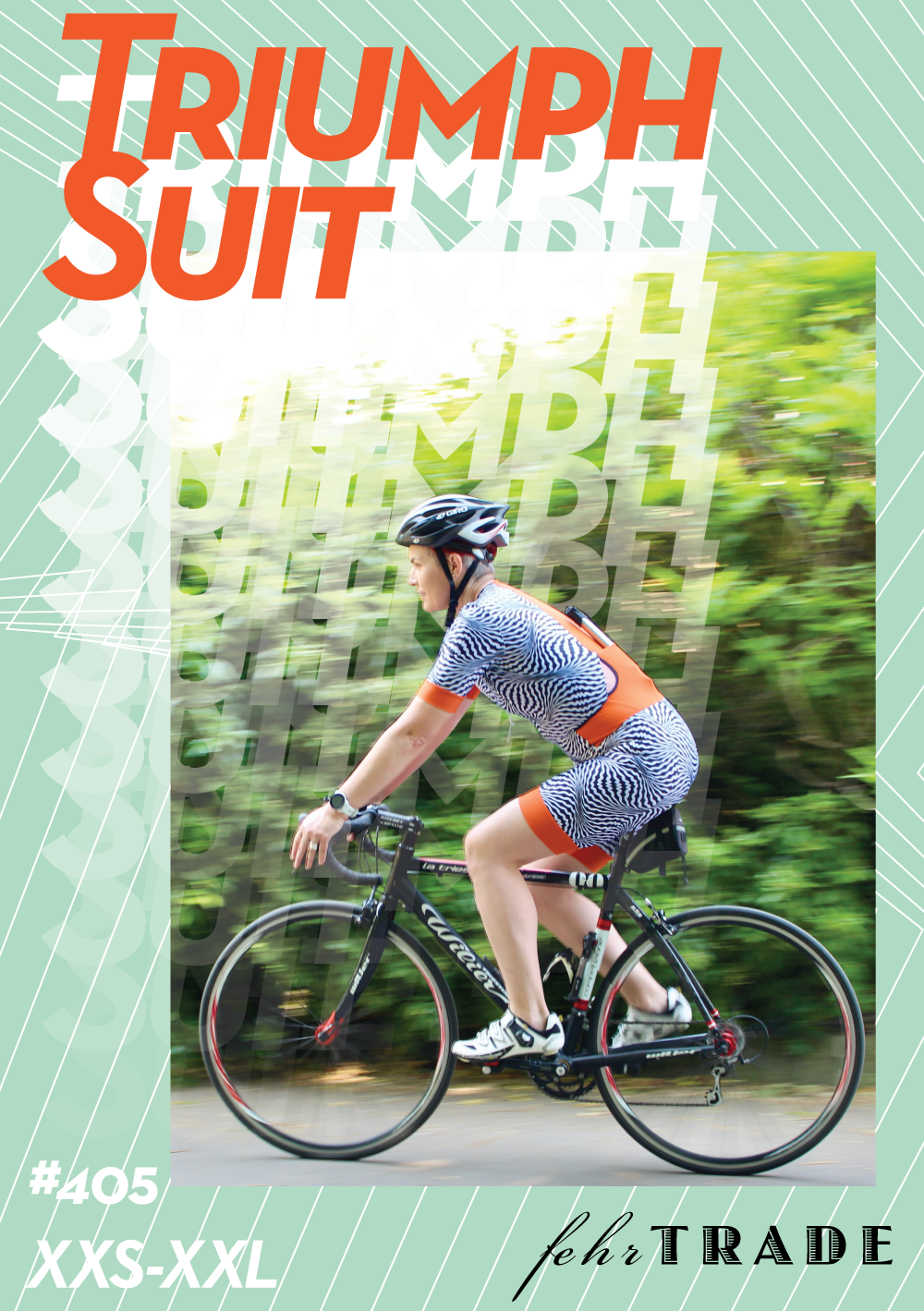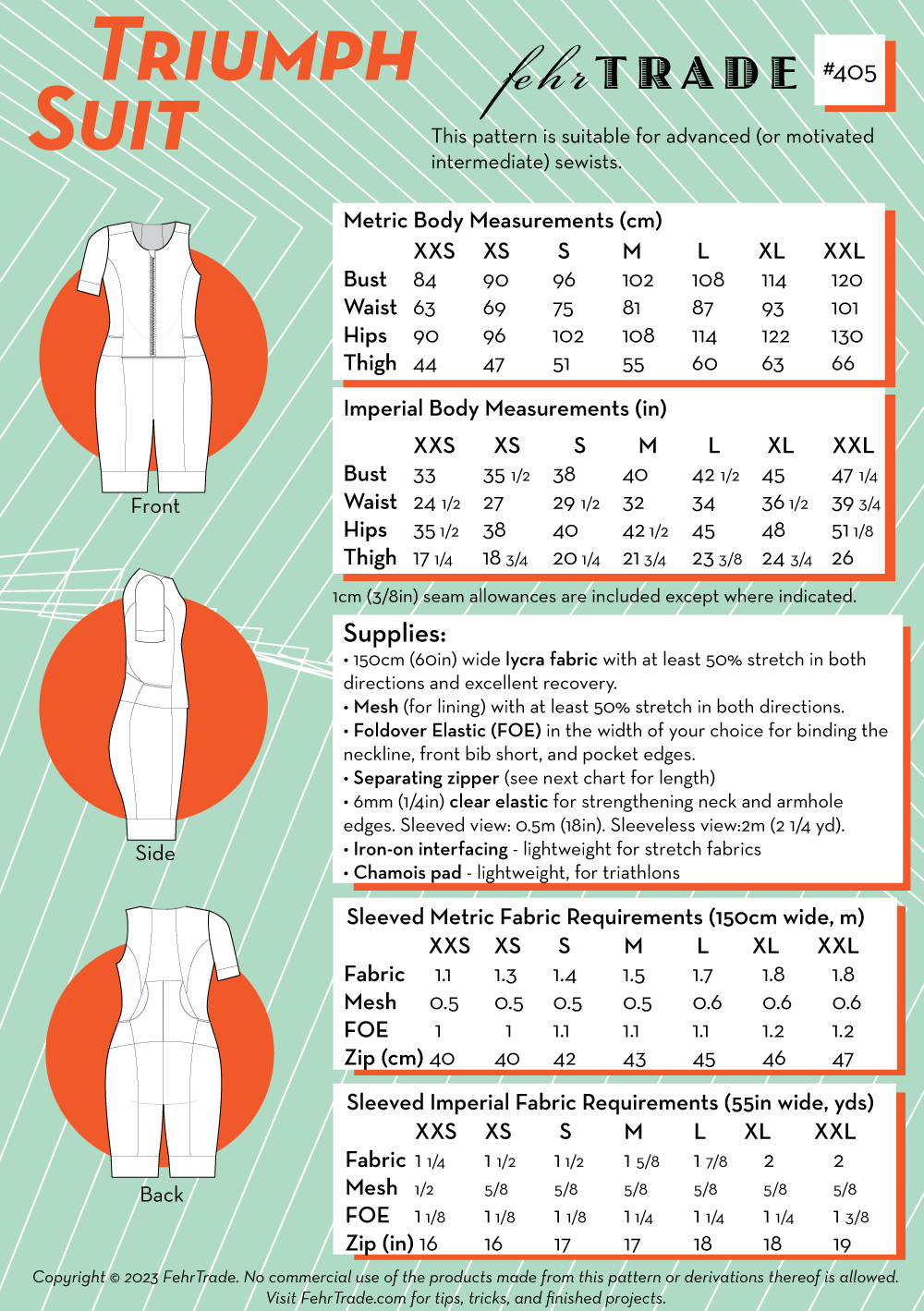 Triumph in your next triathlon with a suit designed to move with you. Choose from either sleeved or sleeveless views. No side seam and shifted shoulder seams mean you'll look great from all angles. Princess seams in front and back curve with your body and a banded shorts hem stays in place while you race. A zippered, floating front makes transition comfort breaks quick and easy. Four back pockets and two easy access side pockets mean all your supplies are close at hand.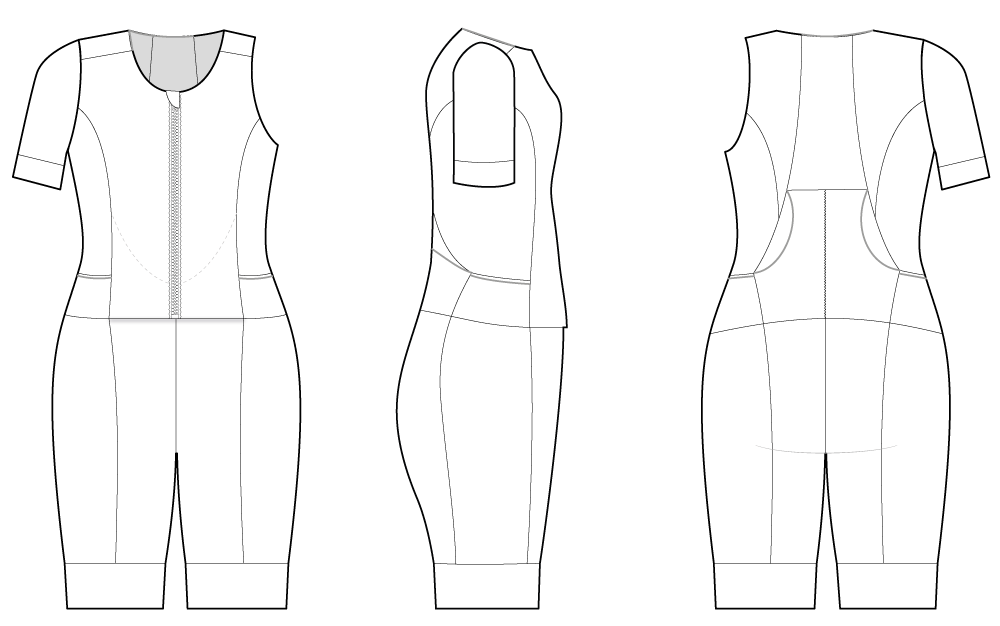 This pattern is suitable for advanced (or motivated intermediate) sewists. You should be comfortable sewing with stretchy activewear fabrics and stretch mesh as well as applying zippers, FOE, and clear elastic.
Plus the digital sewing pattern comes with fully illustrated instructions, a Common Fit Adjustments guide, trimless Print at Home and A0 Copy Shop versions as well as dedicated Projector versions, too.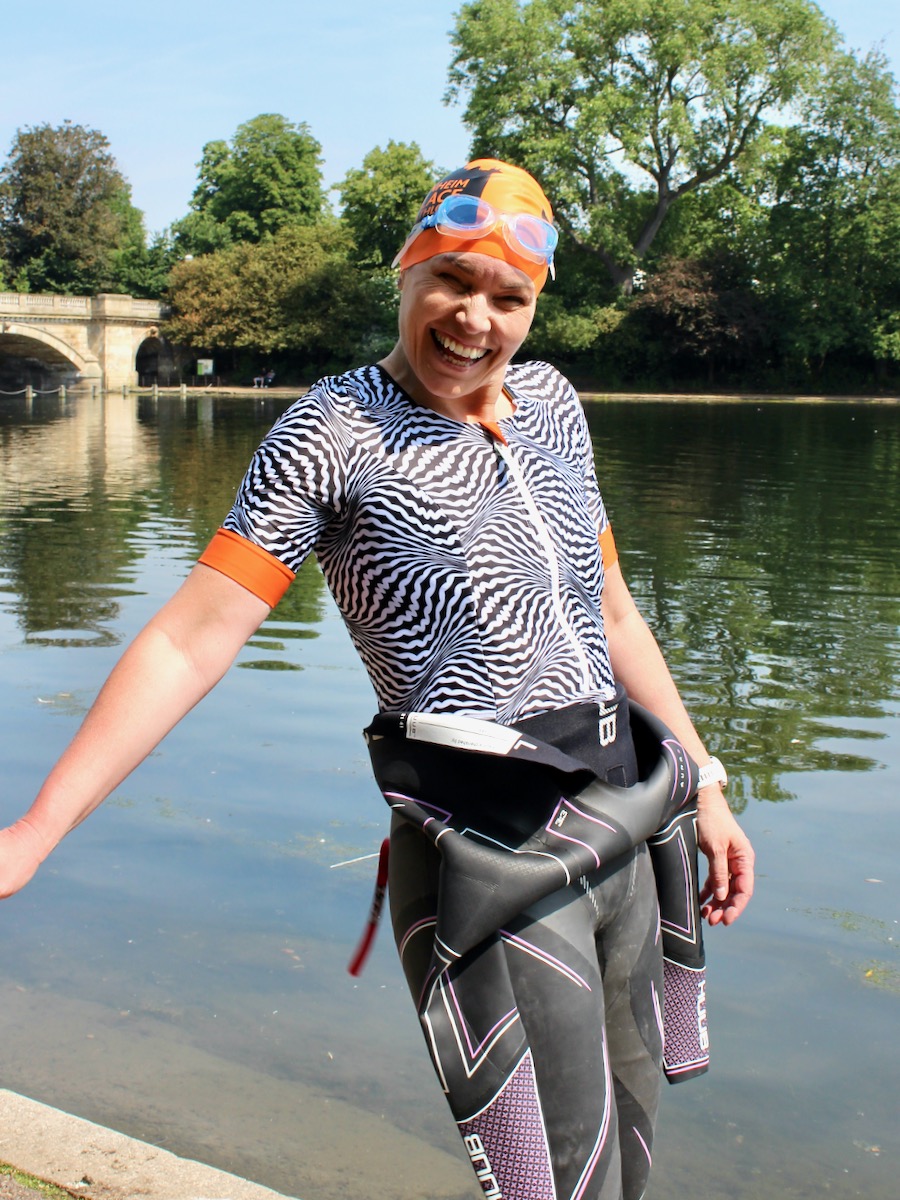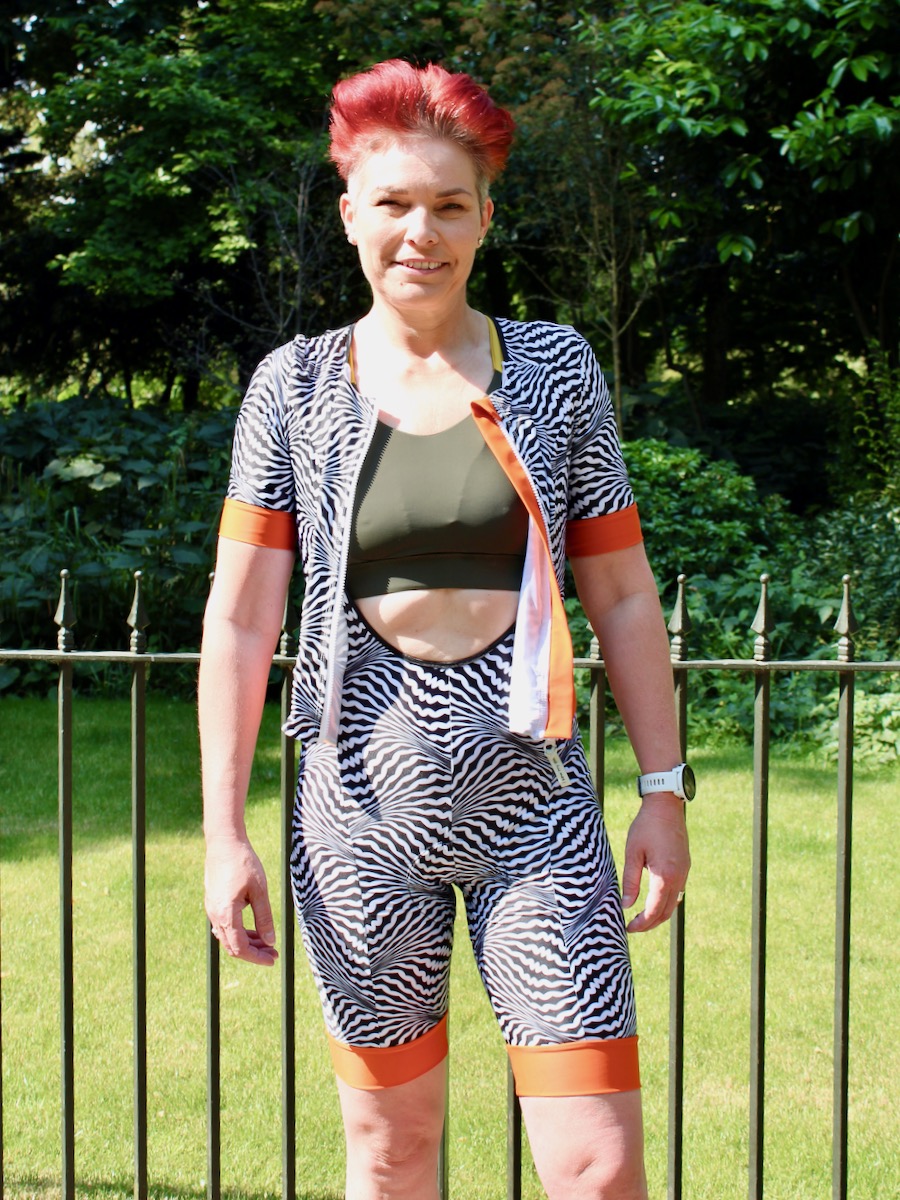 I've got SO much more to say about the features and development of this pattern, as well as our athlete model (hooray!), but there's plenty of time to talk about all that.
I am seriously just so excited to finally get this one out to you – there's so much hidden engineering in this trisuit and you all are going to LOVE how comfortable it is, too! (Honestly, our athlete model, An, couldn't stop saying how comfortable it was during our shoot in Hyde Park!)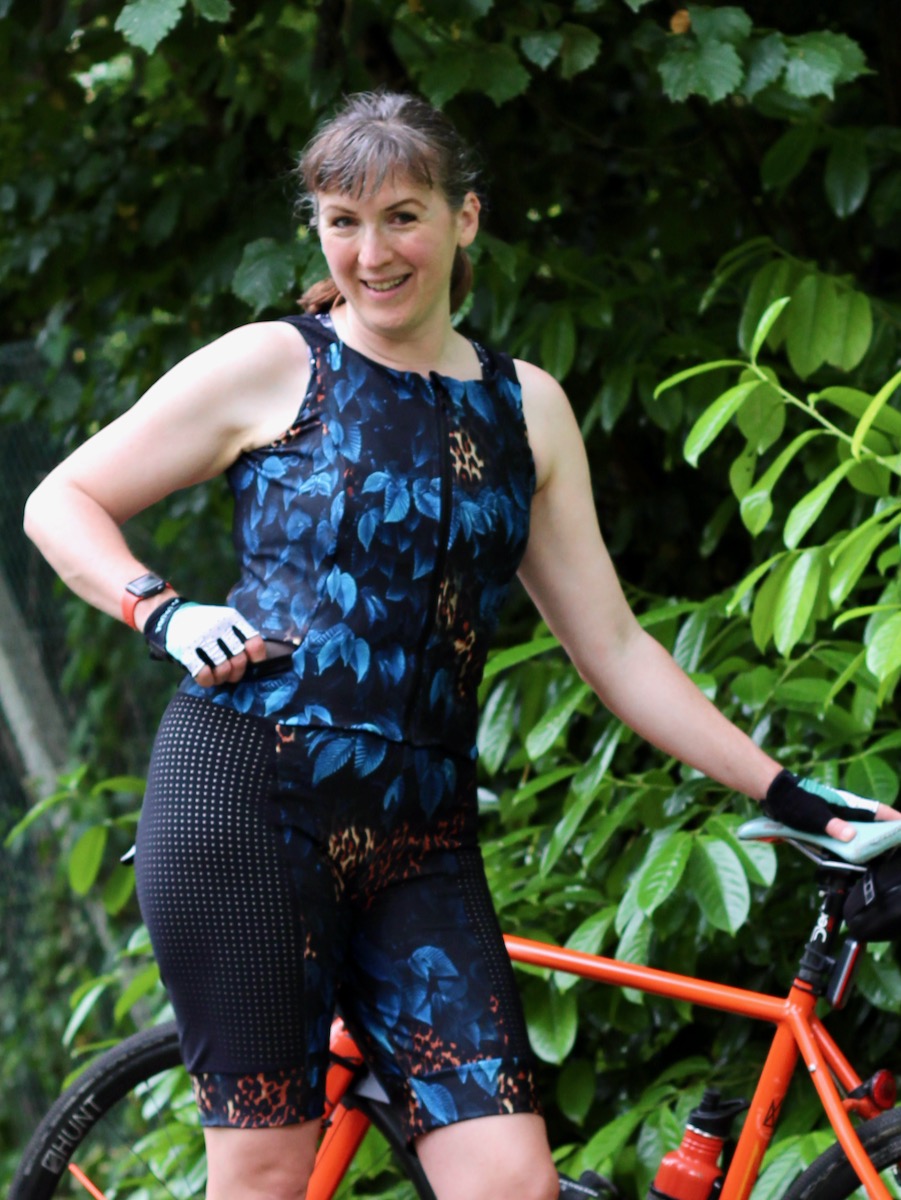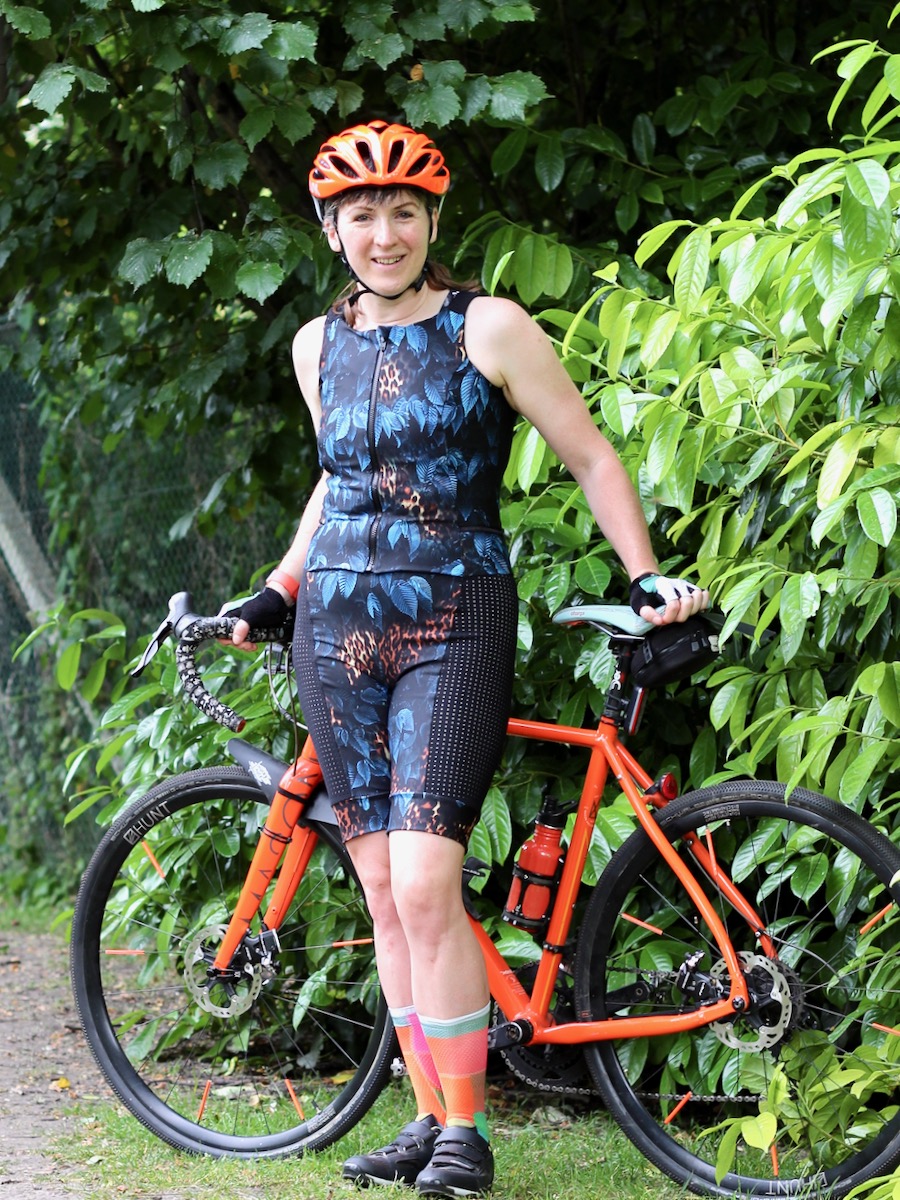 As is traditional, we're also celebrating with a SALE! Use code SWIMBIKERUN20 for 20% off all digital sewing patterns until the end of June on shop.fehrtrade.com – including the new Triumph Suit sewing pattern!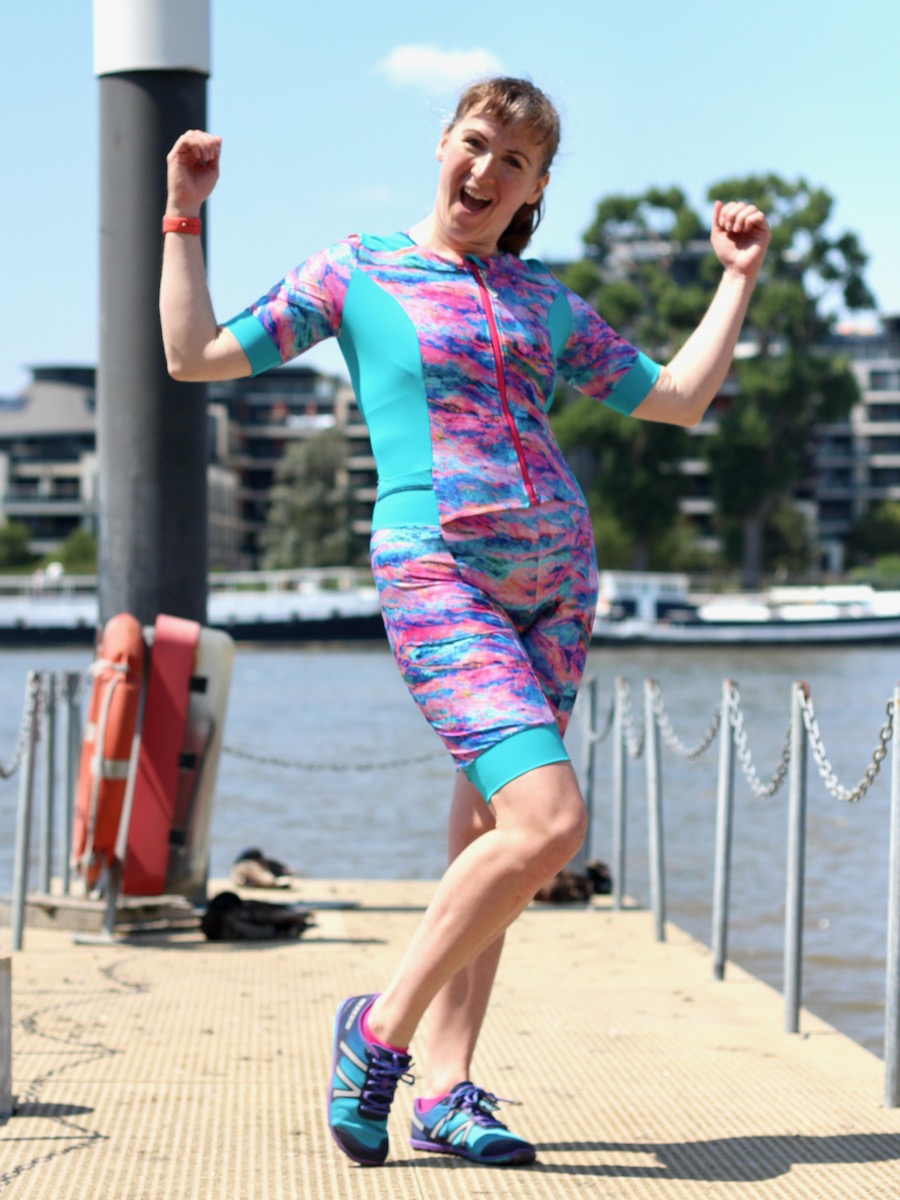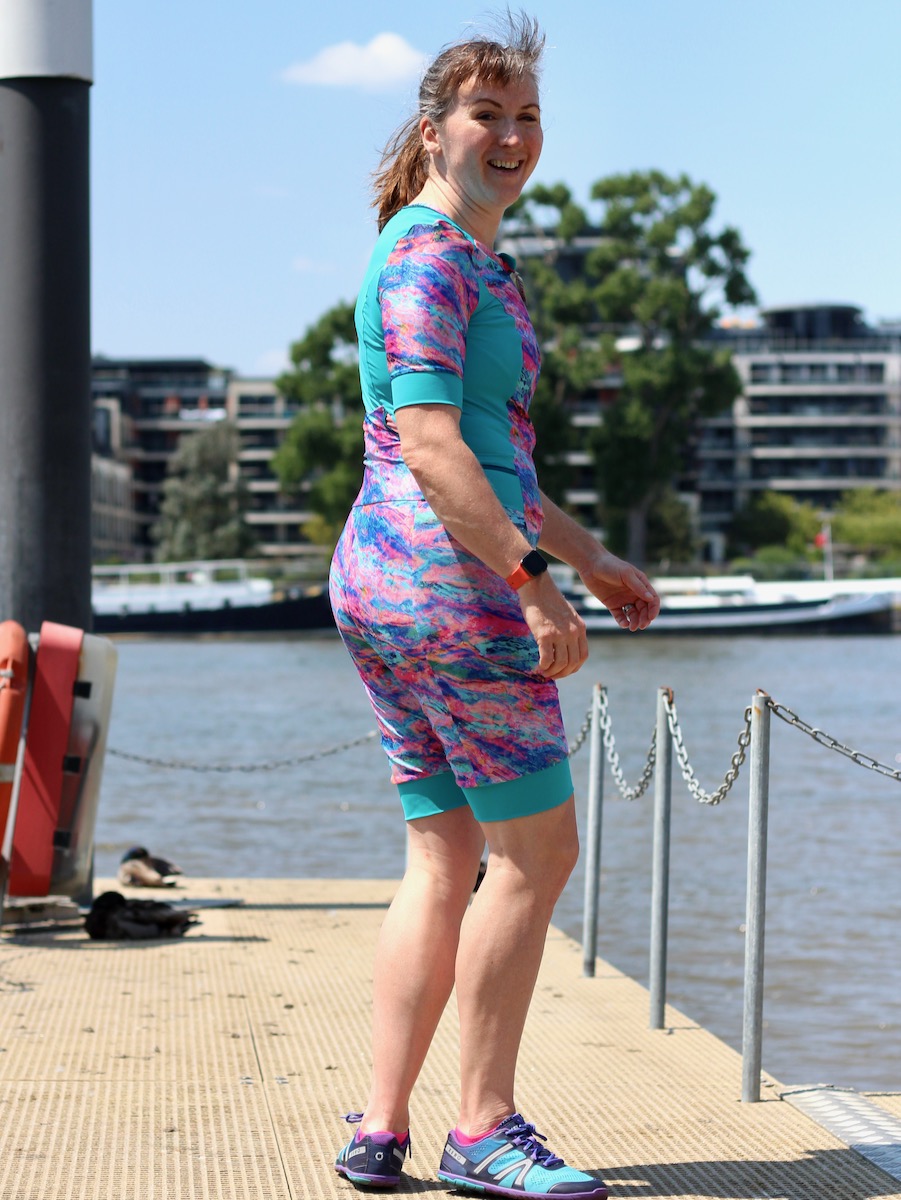 Please spread the word if you can!