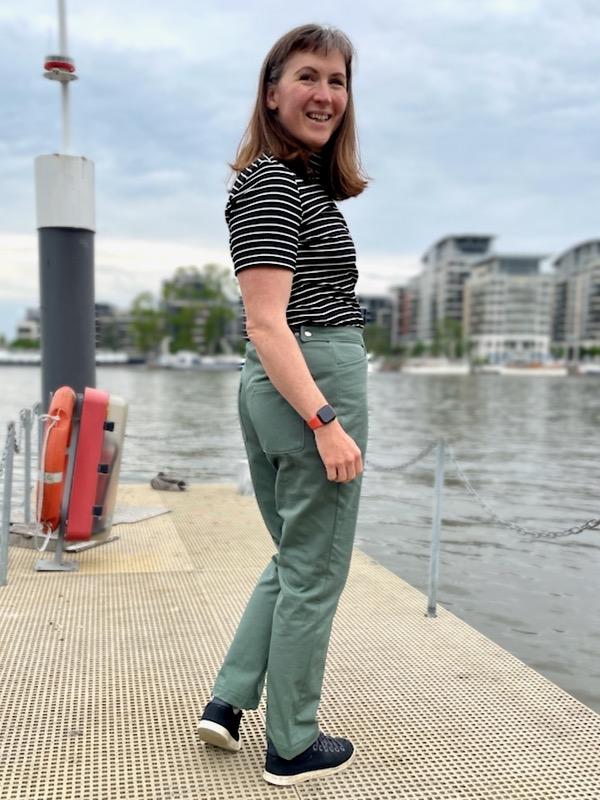 In amongst the absolute frenzy of pattern sample sewing (the trisuit pattern is with testers now, for an estimated mid-June release!), I managed to squeeze in a small amount of Non-Work Sewing! Woohoo!
I've been wanting to sew the Named Aina trousers ever since they were released – I'm pretty sure I even bought the pattern on release day! I love that they appear to be a standard jean-like trouser from the front, but in the back they've got a half-elastic waist and tabs that extend around from the front to snaps. It means they still look like normal trousers, but have some elevated details.
I've got quite a few trouser fabrics in my stash right now, but I opted to use some sage green fabric that I bought from Mondial Tissus in Saumur when we were holidaying in the Loire Valley (France) last September. My notes say that I bought 1.5m "cotton serge" at €11.99/m, for €18 total. So not the cheapest fabric, but it's a lovely colour that I don't see very often!
For the pocket linings I used a vibrant jungle print quilting cotton, originally from Fabrics Galore but leftover from Named Luova tunic dress I made last summer.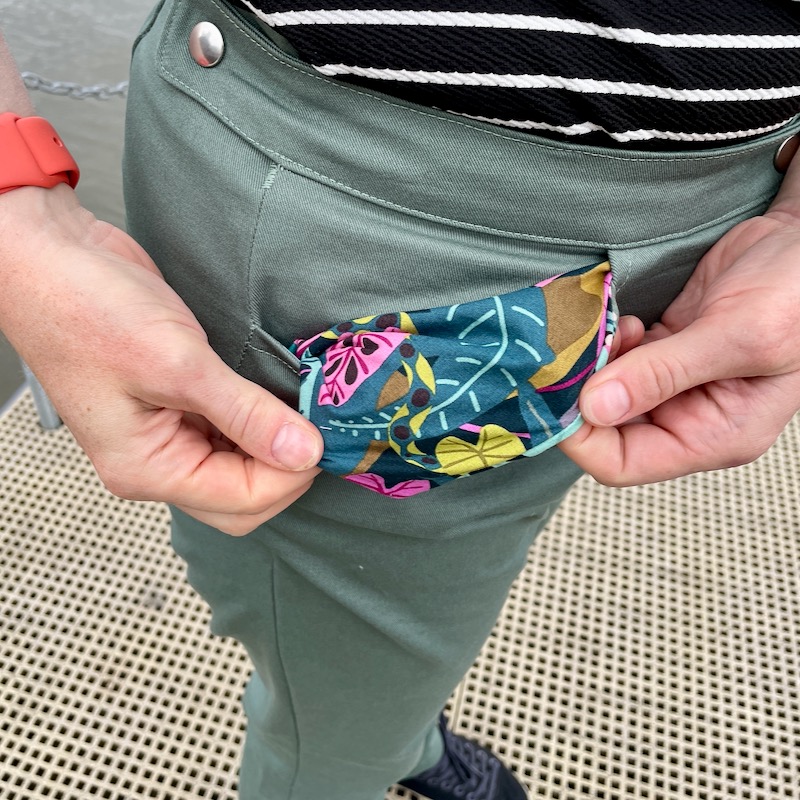 For this pattern I made my usual Named size 44, but because the trousers were a cropped style (and cropped trousers look horrifically bad on me), I lengthened the trouser legs by 5cm (2in) even though Named draft for precisely my height (5'8″). The length on these feels pretty right now, though I will reserve judgement til they go through the wash a few more times. I always pre-wash my fabrics, but trouser cottons (especially denim!) seem to shrink lengthwise for the first ten washes or so in my experience.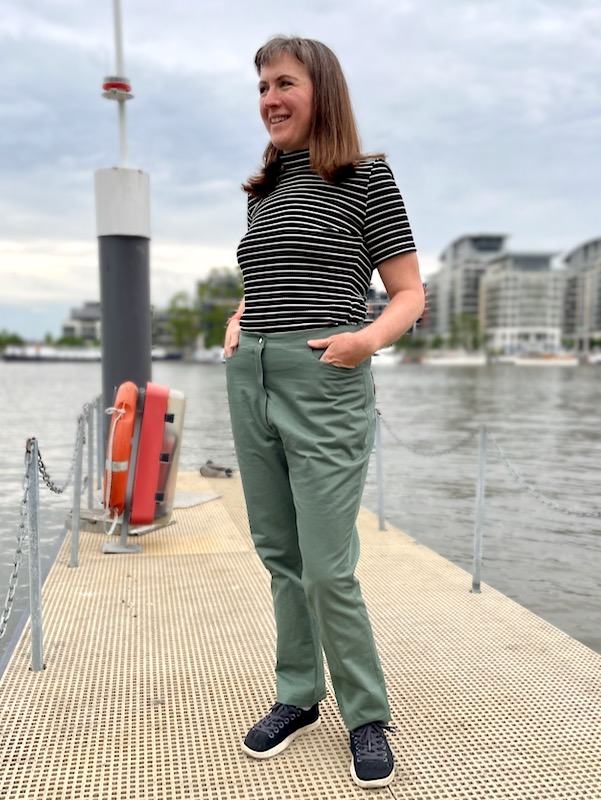 Seen here worn with my striped Named Ruska top (and new haircut!)
Since I was flying blind without a muslin, I did my usual shortcut of comparing this crotch curve to my TNT Burda jeans pattern. The front seemed pretty close so I left it as is, but I raised and extended the back curve a bit to match my Burdas.
However, the final crotch fit in the front is not good. I'm a bit perplexed as to why – I think overall the front crotch is too long so I've raised it by 1cm on the pattern for next time. But I'm also getting some strange vertical wrinkles I've never seen before, which is odd. Please leave a comment if you know what's going on and how I might fix it.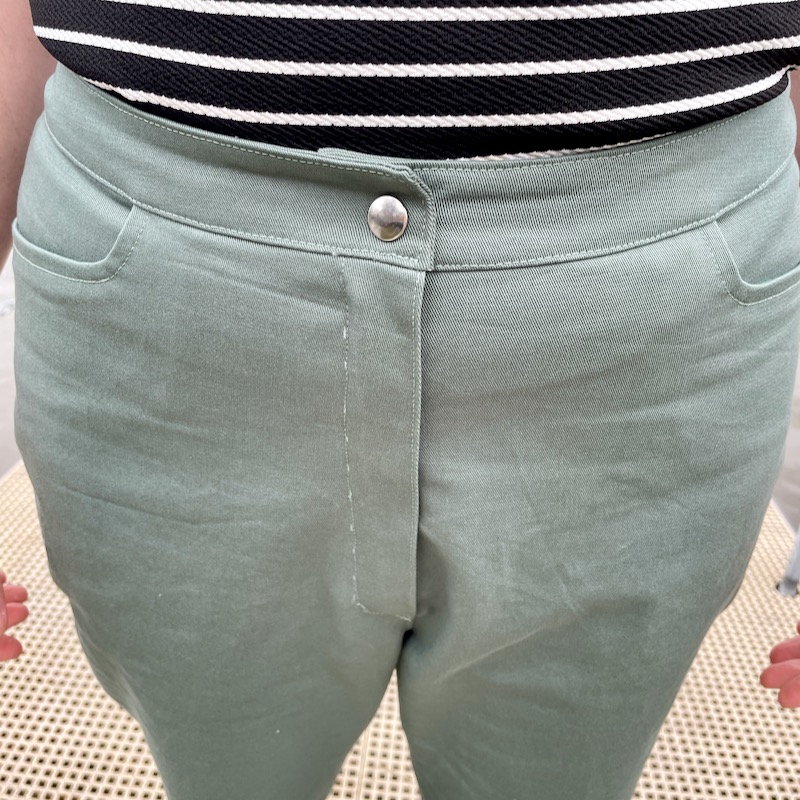 Yes, you can still see my chalk markings here, but they'll come out in the first wash…
Additionally, I noticed there was a bit of bubbling at the back so I also removed a wedge at the CB by 1.5cm between the pocket & elastic. My doing these pattern alterations now means I'm far more likely to sew this pattern again!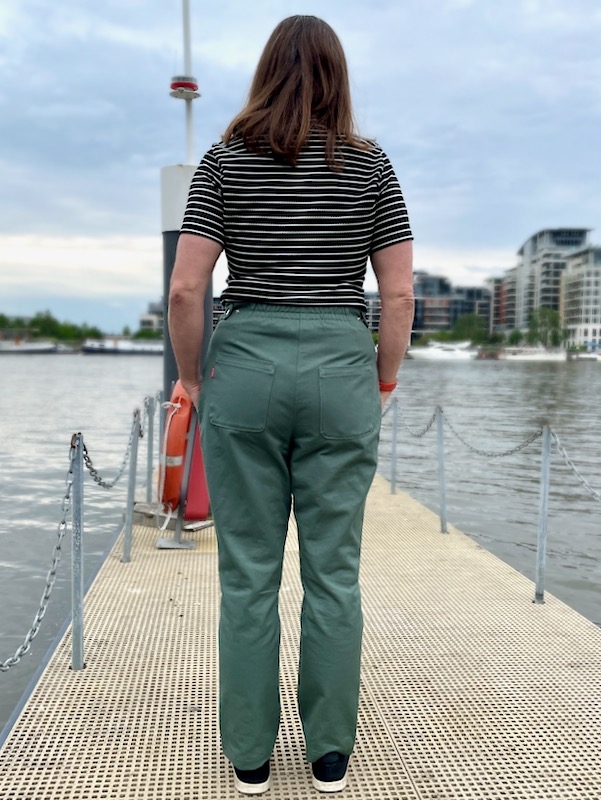 Even with the few fitting issues, I still really like these trousers, and I know I'll get lots of wear out of them.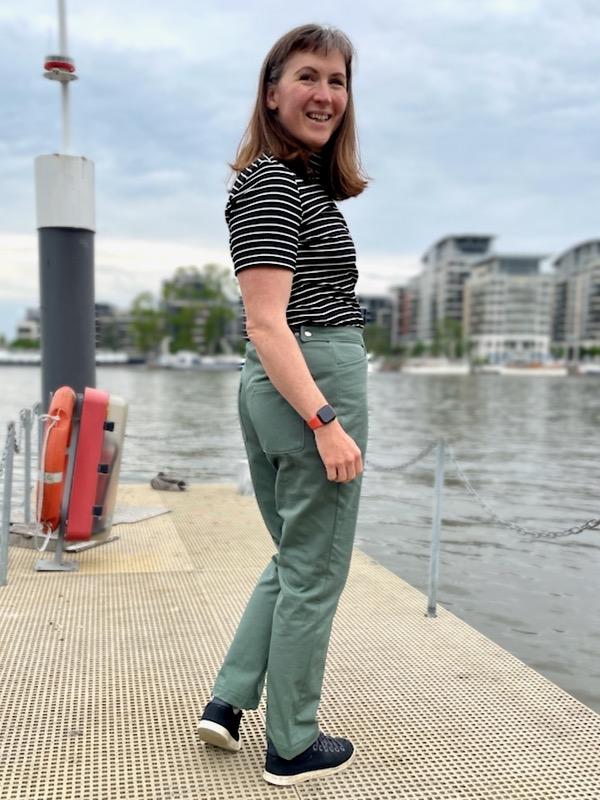 I really like the unique construction of the faced, part-elastic back waist, and the more traditional front waistband that overlaps onto the back and affixes with snaps. It's really cool that built into the design is the flexibility to wear these on either set of snaps so these would be ideal if your weight fluctuates frequently.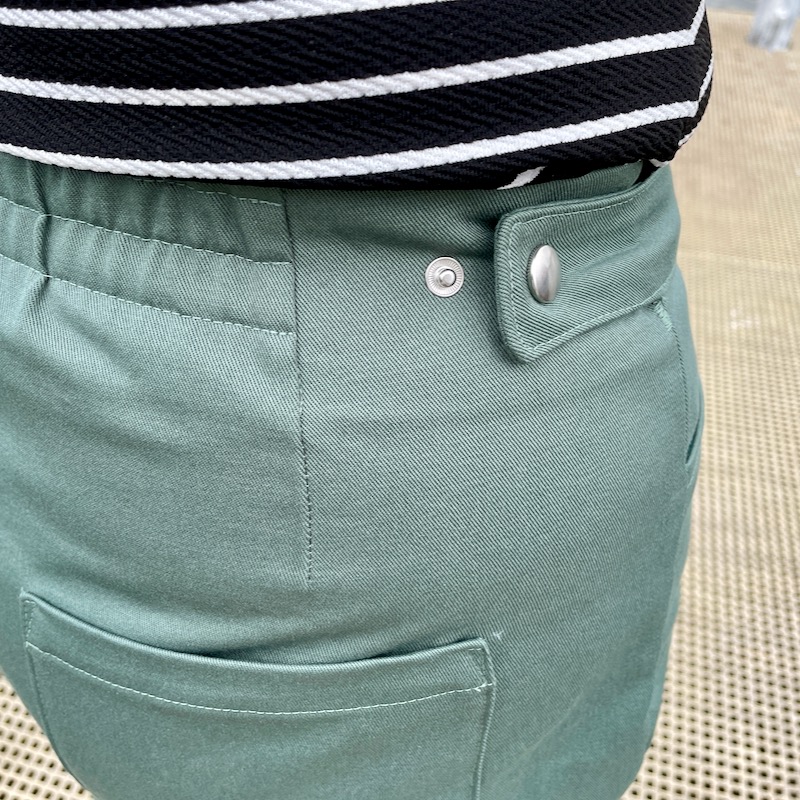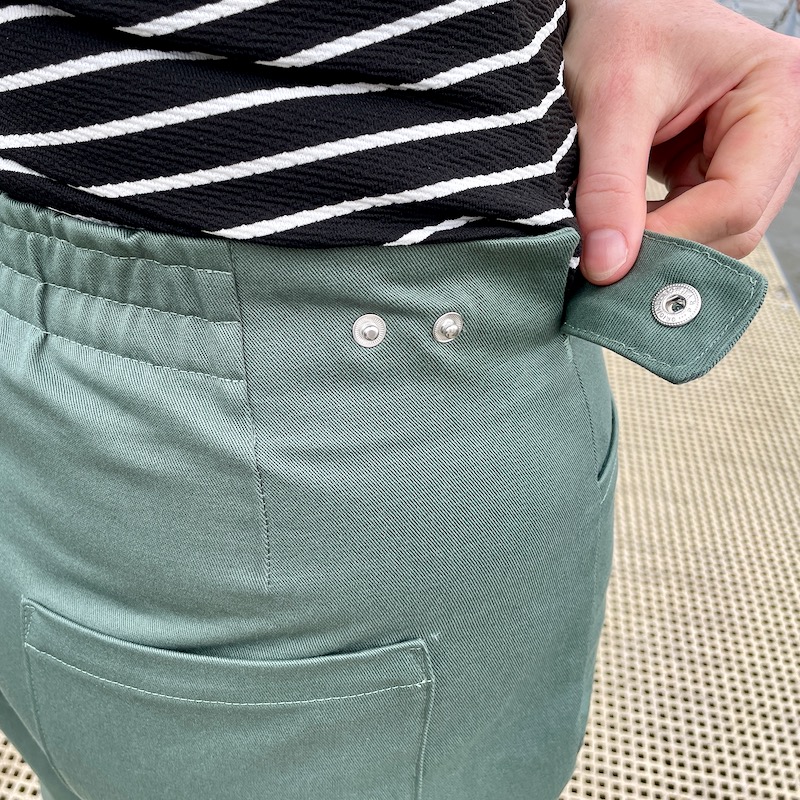 One of the reasons I wanted some Non Work Sewing is that I attended the Sewing Weekender (my 8th year!) and didn't want to be working as I enjoyed chatting to my friends and watching the great videos.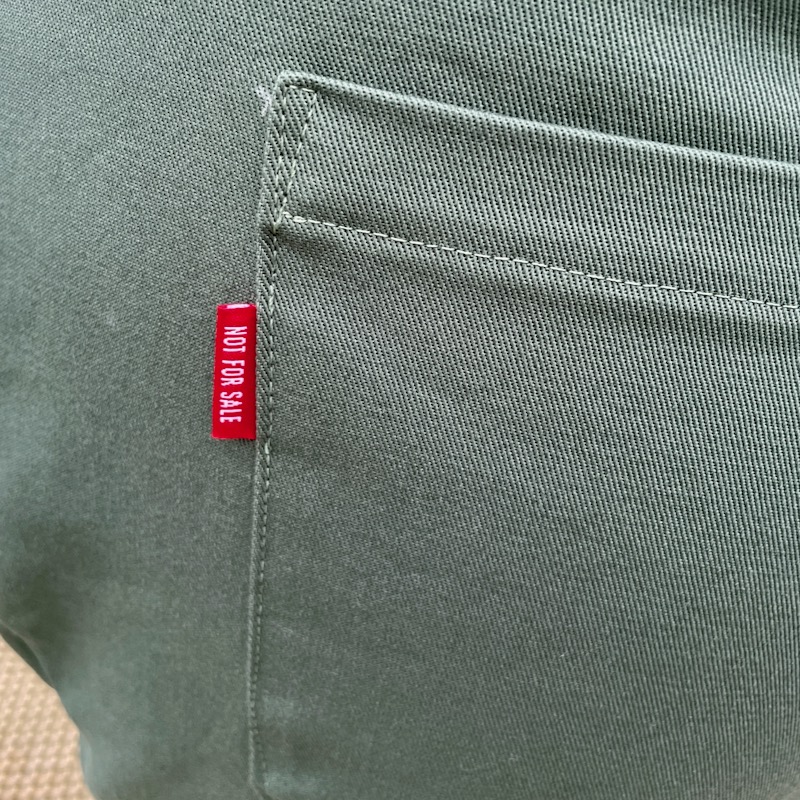 Next up will likely be a ton of trisuit samples, though I did get some requests for running shorts for my mom when she's visiting next week…