My Mom visited us from the States back in May. She had originally planned to run her first 10km race while she was here, but then some health issues came up and she decided to run a 5km instead. It was so special to be able to run a race with my mom, especially since she wasn't doing any exercise at all at the end of 2021, and required a zimmer frame (walker) just to get across a room!
But she started small, with walking 1km a day (thanks to my friend Christina's fantastic book), and gradually built up to running 5-10km and doing lots of strength work as well. She's lost over 50 pounds in the process but gained so much more in terms of mobility, vitality, confidence, and years back on her life. It even meant she could push back her knee replacement surgeries for a whole year as the surgeons said her running was strengthening the muscles that support her knees.
I wanted to do something to help celebrate her progress, so ahead of her trip, I asked her to choose any FehrTrade pattern she wanted, and pick out some fabrics as well. She finally decided on our Duathlon Shorts pattern, and two prints from Funkifabrics – an abstract blue print and a bright, tropical floral print.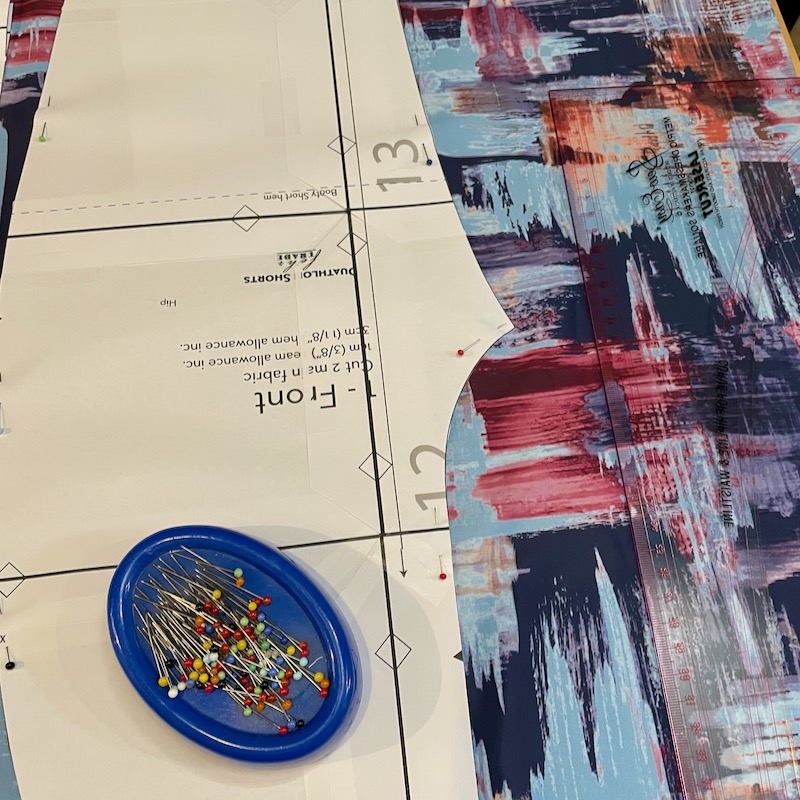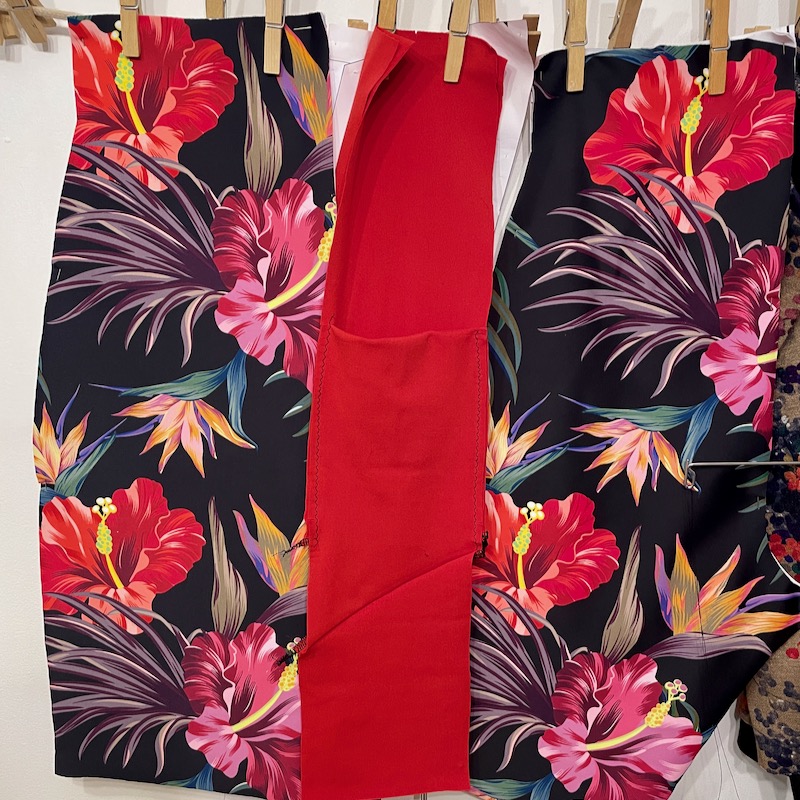 When she arrived, I paired each fabric with some solid coloured lycra scraps and she chose which ones she preferred for the side panel pockets. We opted to sew the blue pair first, then modify as needed before cutting out the floral pair, which was a good approach.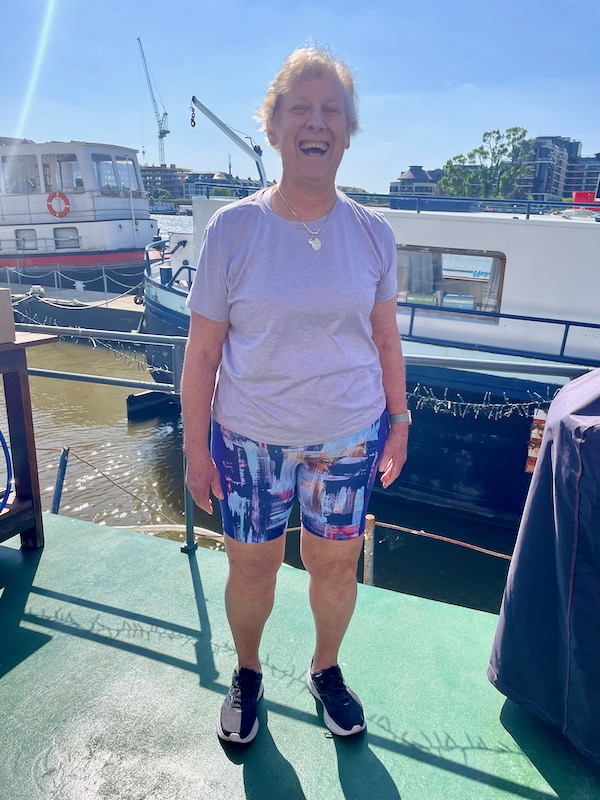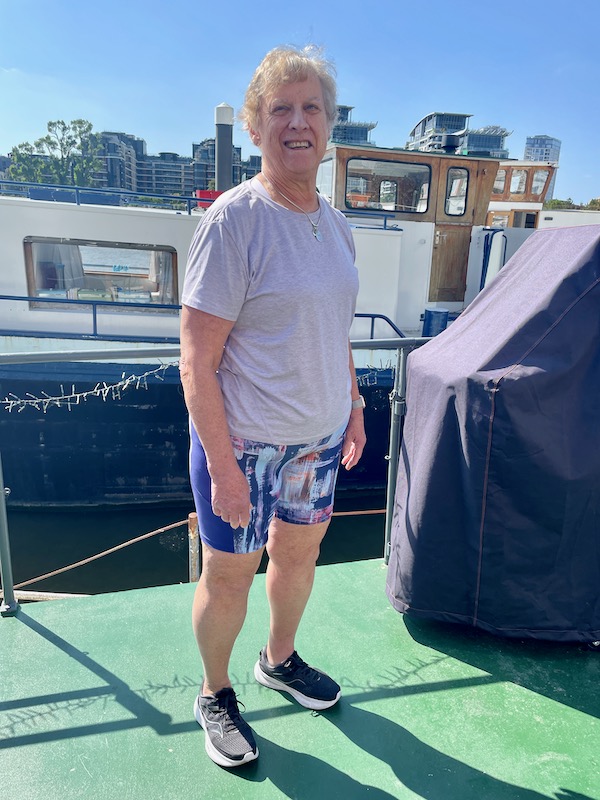 She found the length on the blue pair to be a little too long, and the front crotch depth was far too short. Thankfully, I was able to scoop the crotch seam out so this pair wasn't too uncomfortable, but I added a wedge to the pattern plus elongated the front crotch seam at the thighs for the second pair. She also wanted the pockets to be slightly deeper, and preferred a wide elastic waistband, so I modified the pattern for those adjustments, too.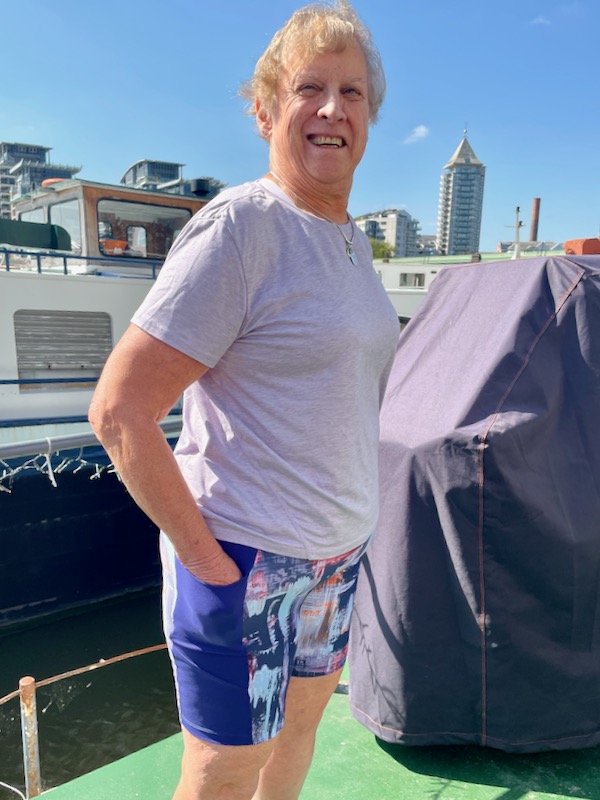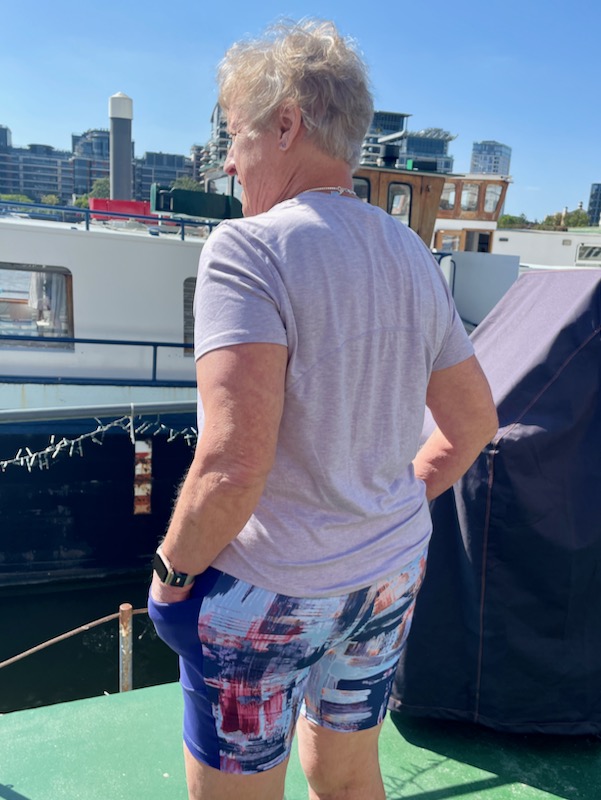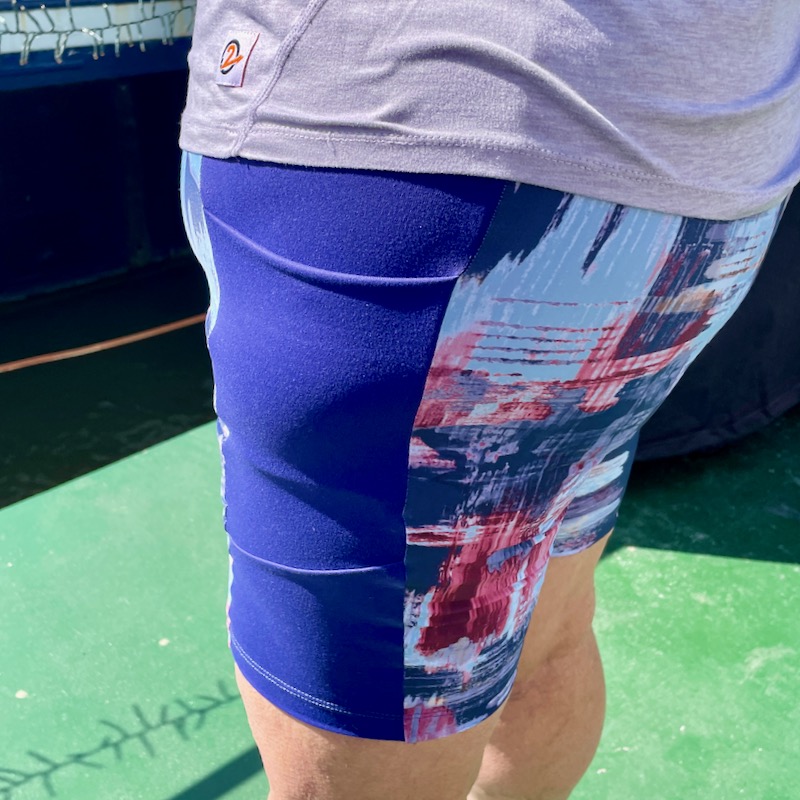 With those adjustments done, sewing up the red pair was a breeze, and she was ecstatic with the fit straight away! For me, it was a short break in my manic Triumph Suit sample sewing to make both pairs of shorts for her in under a week.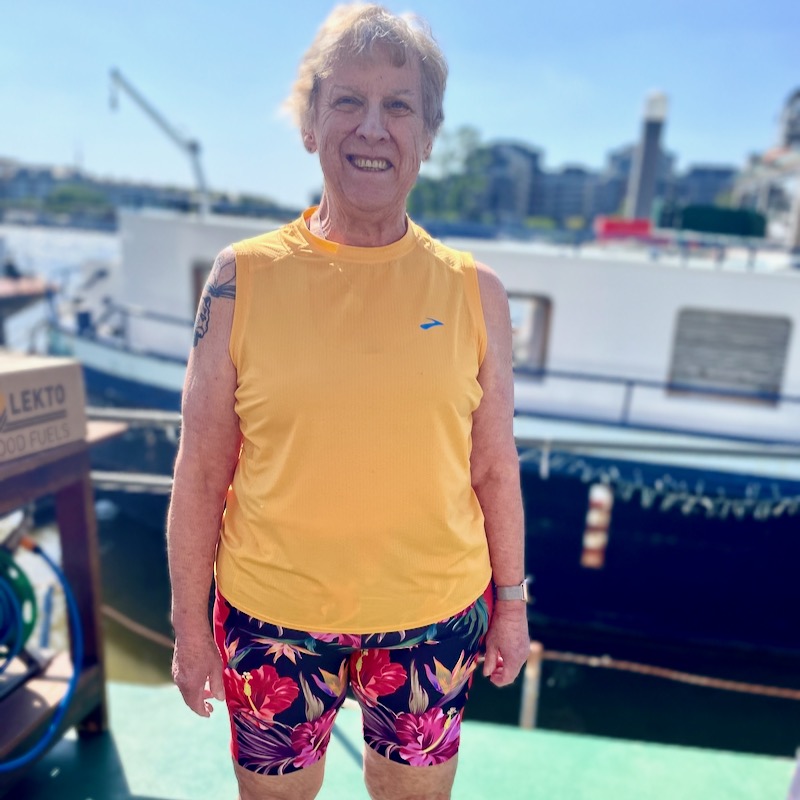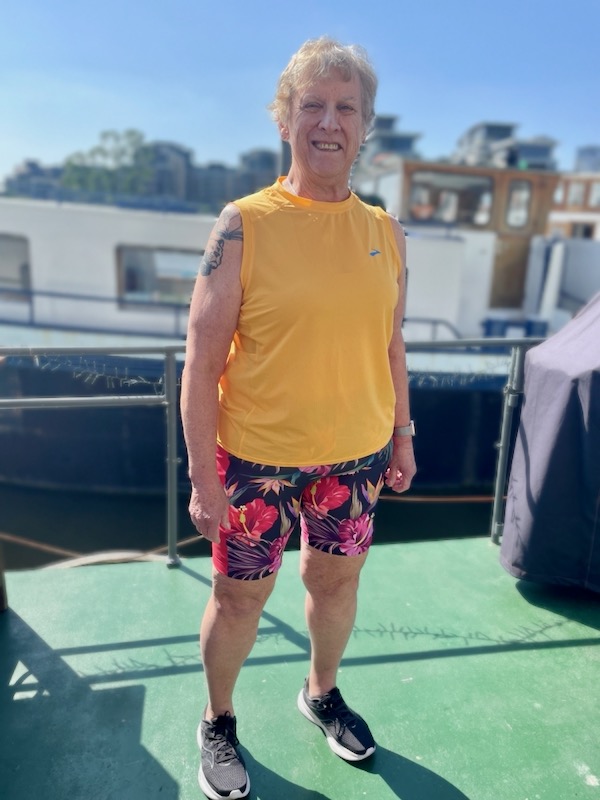 Also, how cool is it that she had perfectly coordinating RTW activewear tops in her suitcase to pair with her new shorts!?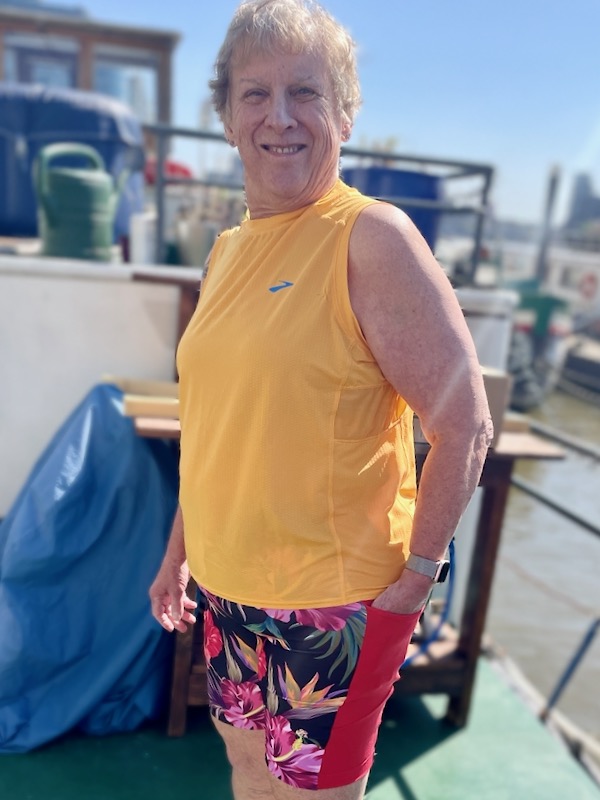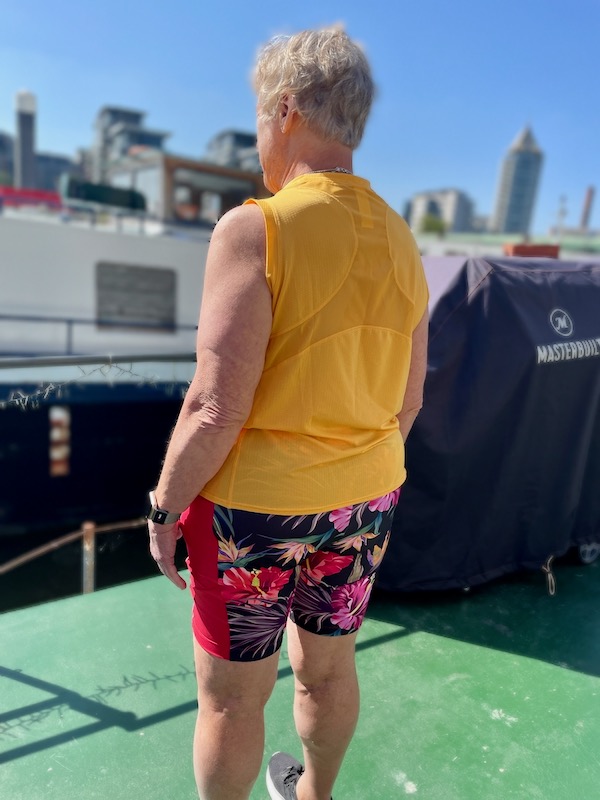 I'm so proud of my mom for not just starting running in her 70s but going out and trying new things when it's easiest to just choose a comfortable, lazy retirement. I hope she's showing everyone that it's never too late to make a change (or get your first tattoos!)!