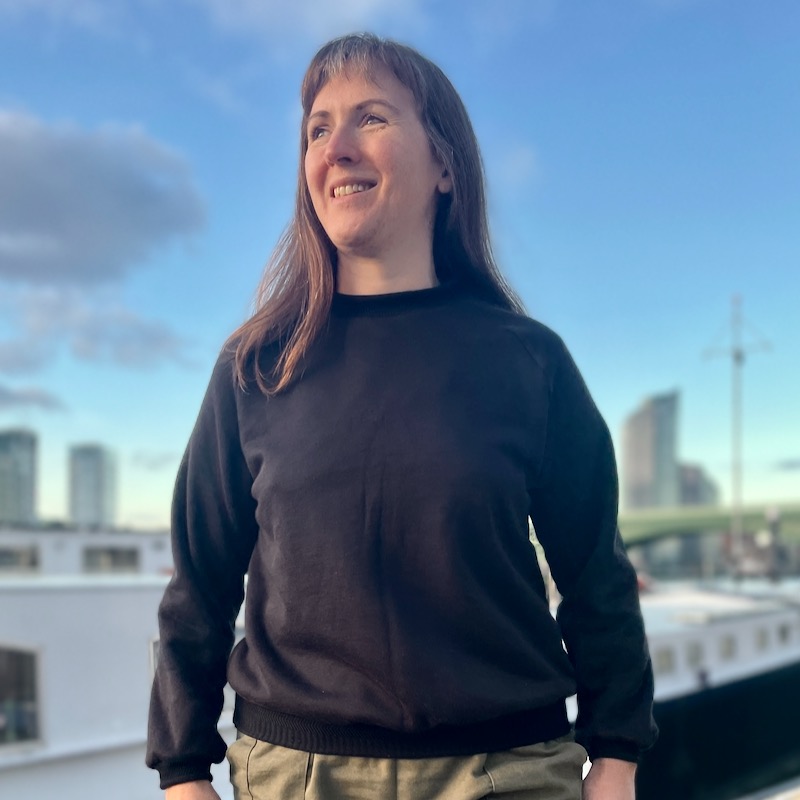 Once I could finally sit up for a few minutes after the initial Covid infection had passed, I wanted an easy project to get back into sewing. Something that wouldn't have too many pieces to cut out, and I could sew on my overlocker, and be something I could sew without having to concentrate too much.
The October Burda magazine was a pretty good issue overall, and I really liked the look of Burda 10/23 #112. It ticked all my boxes for this, plus I had everything I needed in my stash!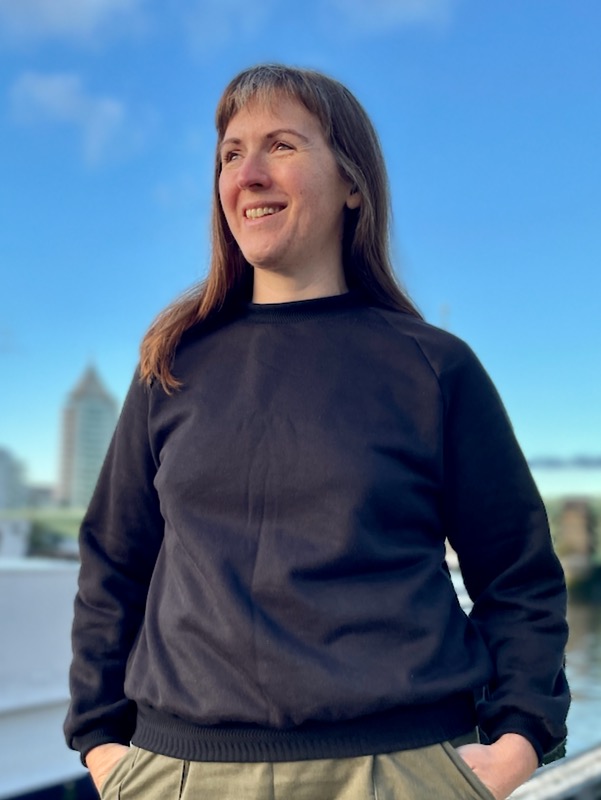 I loved the basic raglan sweatshirt style but hated the shoulder seam gathers! Thankfully it was easy enough to remove these, so after I traced my pieces (in size 44) I measured the sleeve seams vs the body seams and removed 5cm from the sleeve cap height so they were equal. This removed the gathers, but kept the raglan seaming, which was exactly what I wanted!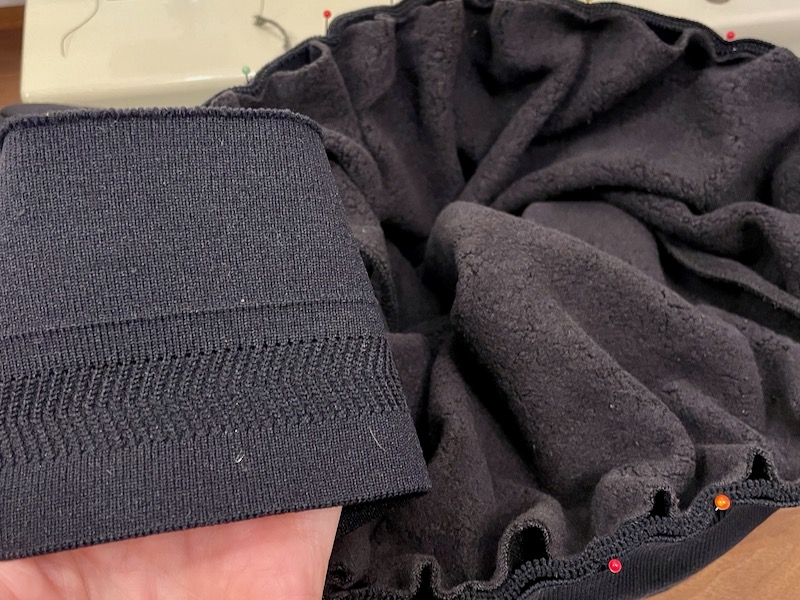 Thankfully I had the perfect Black sweatshirting and designer cuffings from New Craft House already in my stash! I'd bought these in November 2021 using a gift card, but miraculously they actually still have these exact cuffs in stock!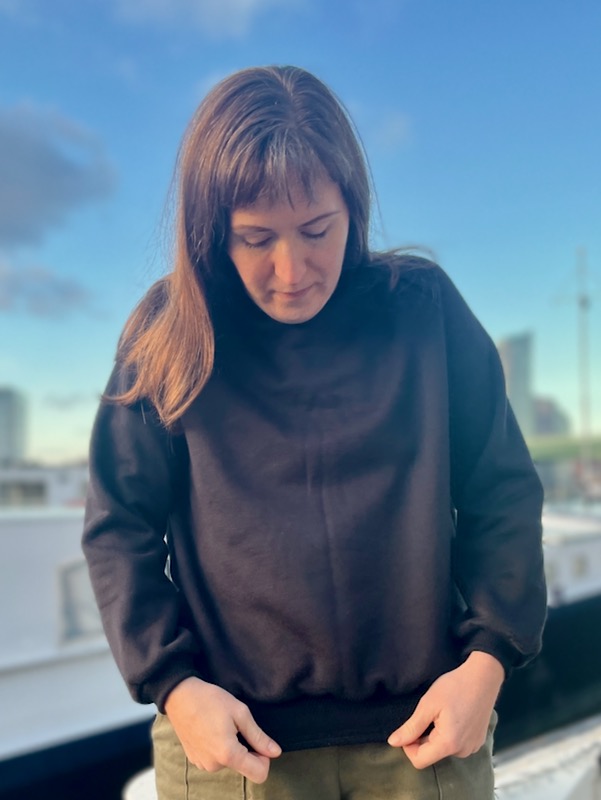 I used the 4cm Herringbone Cuff for the sleeves and neckband, and the 8cm Herringbone Cuff for the hem band. These are both exceptional quality and really add a special touch over just plain cuffing.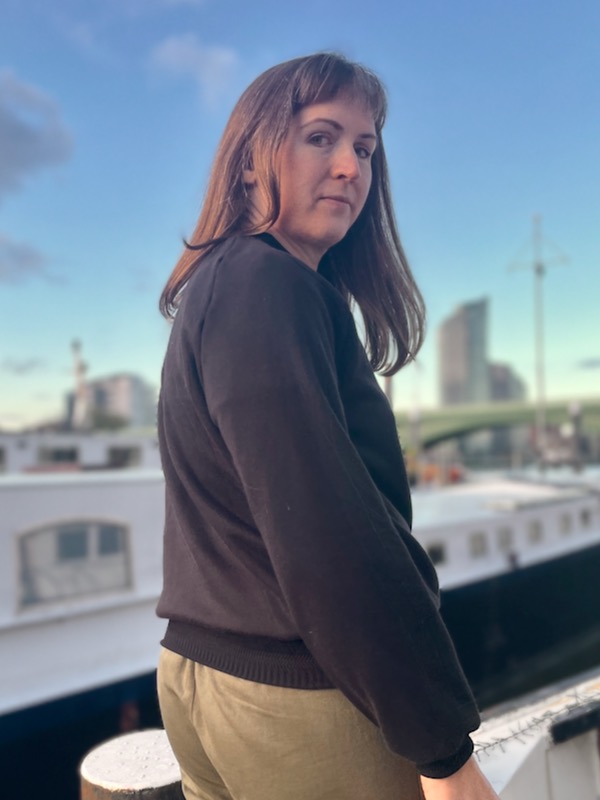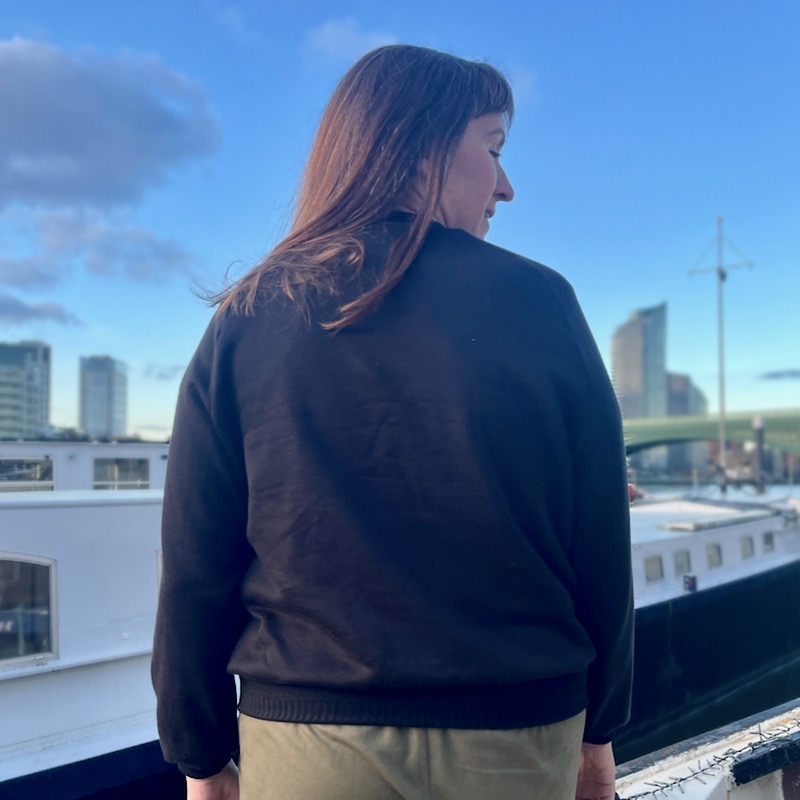 I had just enough of the wide cuffing for the hem band – it comes in 80cm lengths rather than 1m so it's a good thing it's stretchy enough to fit my hips nicely! I used the narrower cuff on the sleeve bands, then realised I had just enough leftover for the neck band.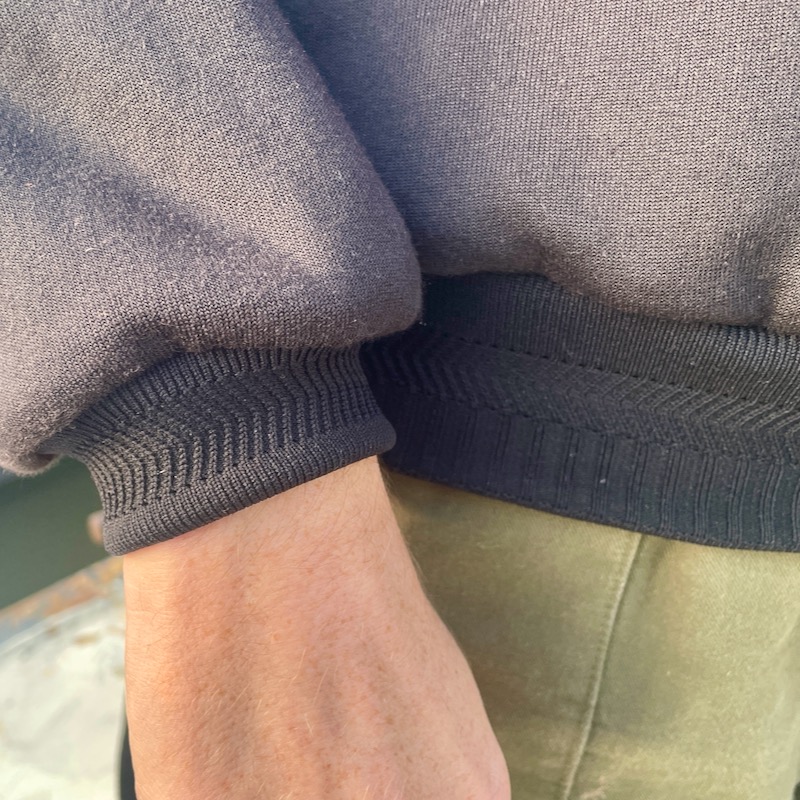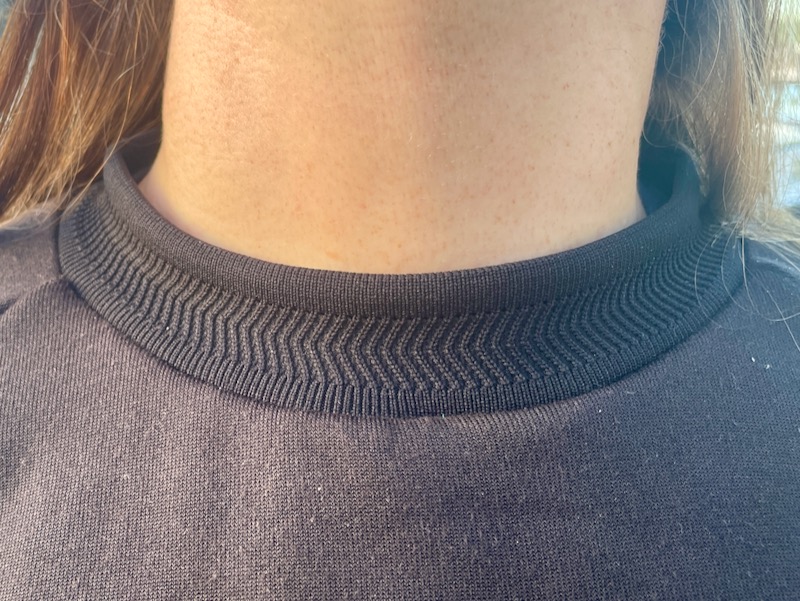 I wasn't sure if the wide band would look weird on the neck or not so I basted it in and quite liked it so it stayed!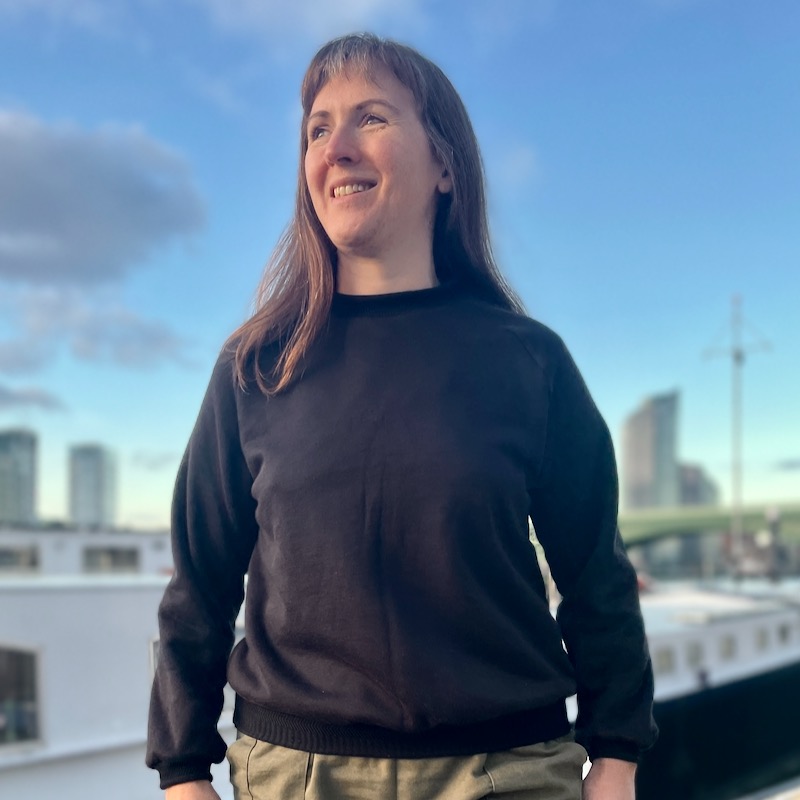 This was indeed the perfect easy, basic make for me, and while it's great on its own, I actually added some heat set vinyl onto it afterwards and I love it even more! Perhaps one day I'll share the final state of it…