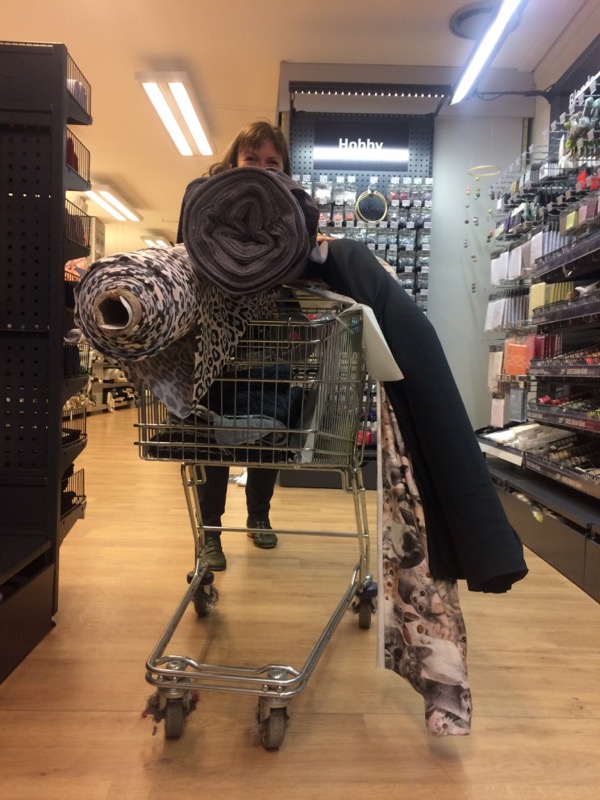 After the twin mammoth accomplishments of running London marathon and handing in my book manuscript (and illustrations, patterns, and sewn samples!), I really needed a break! The next few days were filled with sports massages, a spa day, visiting friends, and packing.
I'd only ever visited Copenhagen once, back in 2013 to run the marathon, but I really only got to see the sights directly along the race route, as I had to fly to Miami the next morning for work. Through the global running crew movement I've got a bunch of friends there, though, and my friend Christina in particular has stayed with us a few times over the years and when she and her partner Troels were over in January we all sat down with our calendars and finally picked a date for James and I to come stay at theirs and finally see the city properly. As it turned out, Troels ran an ultra the same weekend as I ran London marathon, so the weekend after would be perfect for us all.
If you've never been to Copenhagen, I definitely, definitely recommend going. It's a compact, green, and pleasant city to visit, and it feels like the Danes just really nailed quality of life. Apart from eating everything in sight (smorgasbords!!), we did our usual boat tour, visited the food market, met up with friends, went to three different cocktail bars, and drank a lot of Mikkeller beer at their brewpub, War Pigs.
Having just sewn through the enormous stack of lycra for the book samples, I had a bit of stash to replenish, too! Johanna at the Last Stitch has a great post on fabric shops in Copenhagen, and I wanted to visit her recommended Skipper Stoffer shop, but frankly, I spent my budget and filled up the extra suitcase we brought (we're professionals, people) at Stoff and Stil's lone Copenhagen store.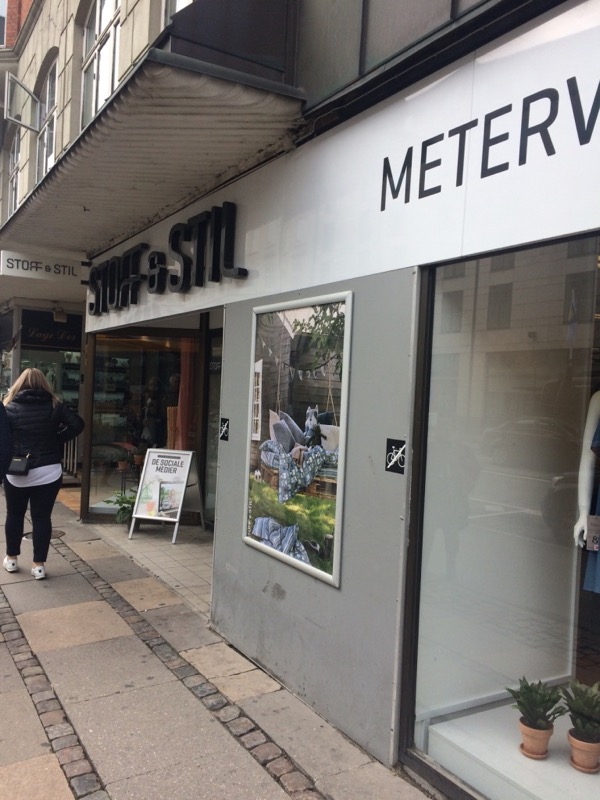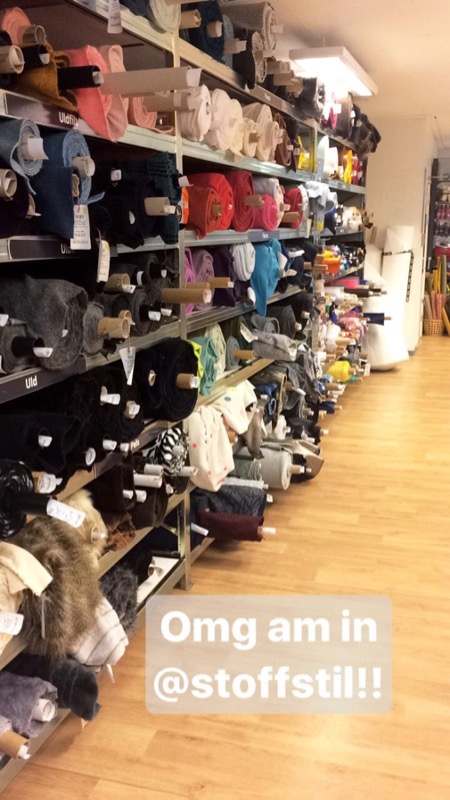 Their Copenhagen store isn't very big, but it's conveniently located near the Tivoli if you don't have time to head to their massive warehouse store near Roskilde. I found it hilarious that the guy cutting my fabric actually apologised that this store was so small. After I'd brought two full shopping carts of fabric bolts up to him… 😂 He also then proceeded to tell me that the Danish word for fabric ("stoff") also could be used to mean drugs, which I found hilarious!
Stoff & Stil have a UK online store, which I've shopped with before (a bit expensive but shipping is reasonable and super fast, plus no UK customs charges!), but I've never been to one of their physical shops before. While small in footprint, this one stocked a lot of stuff – a full yarn and knitting/crochet department, tons of elastics and trims, an extensive zipper selection (with lots of fun metal and chunky zips that UK stores don't usually have), and an area at the back with pattern catalogues – all their own-brand patterns.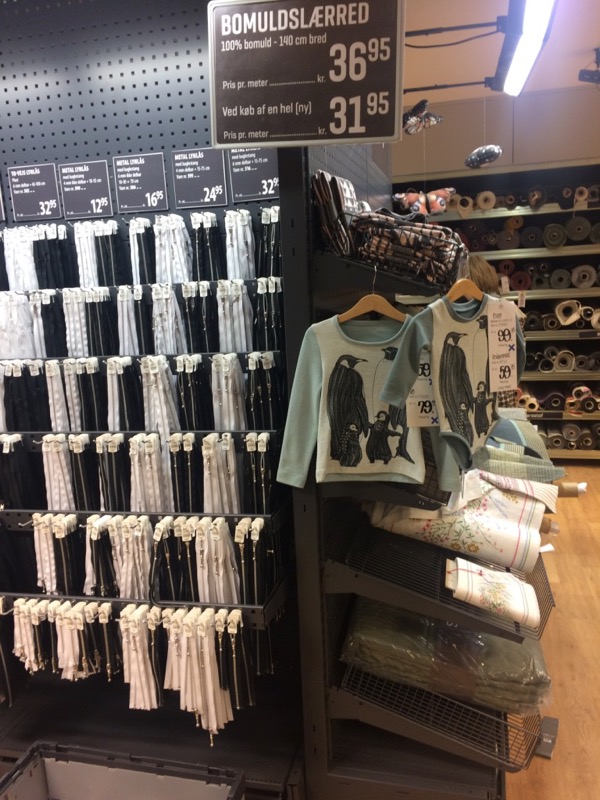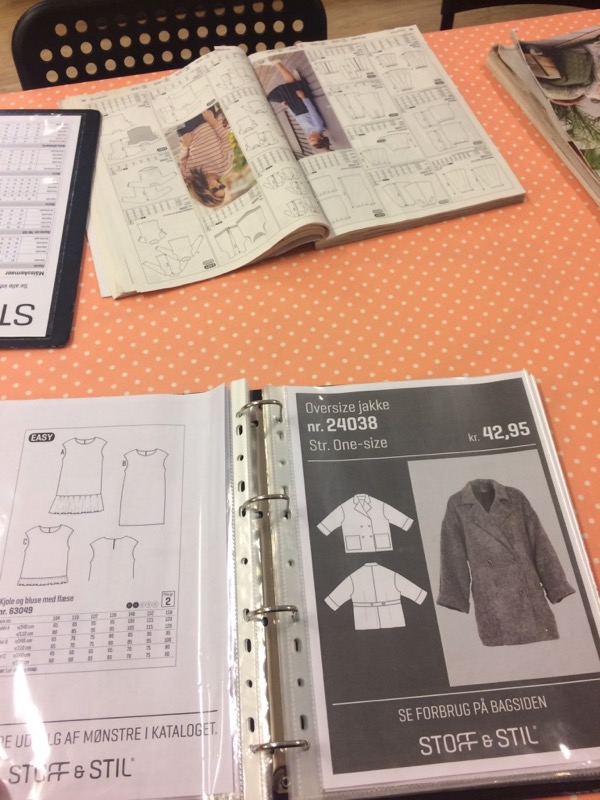 But what I was really here for was the fabric, and their sports fabric in particular. Unlike most places that buy a few end rolls of activewear fabrics leftover from the major retailers, Stoff and Stil actually design and manufacture their own fabrics – sports fabric included. So you've actually got a chance of finding the same fabric a few months later, though they do refresh their designs twice a year for their different collections.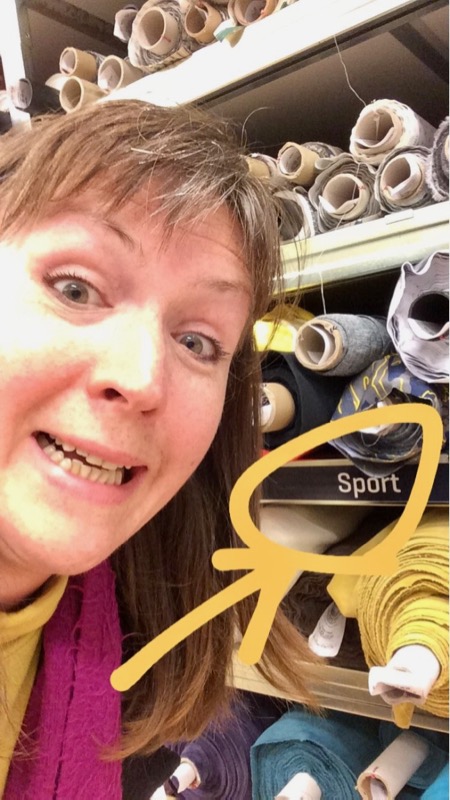 One word of warning, though – a few of Stoff & Stil's "sport" fabrics actually contain a large percentage of cotton, which is really, really bad for sweat and moisture retention (hello chafing!). So make sure you check the fibre content before buying! I'd love to have a chat with whomever is handling their sport fabric commissioning and get them to ditch the cotton content!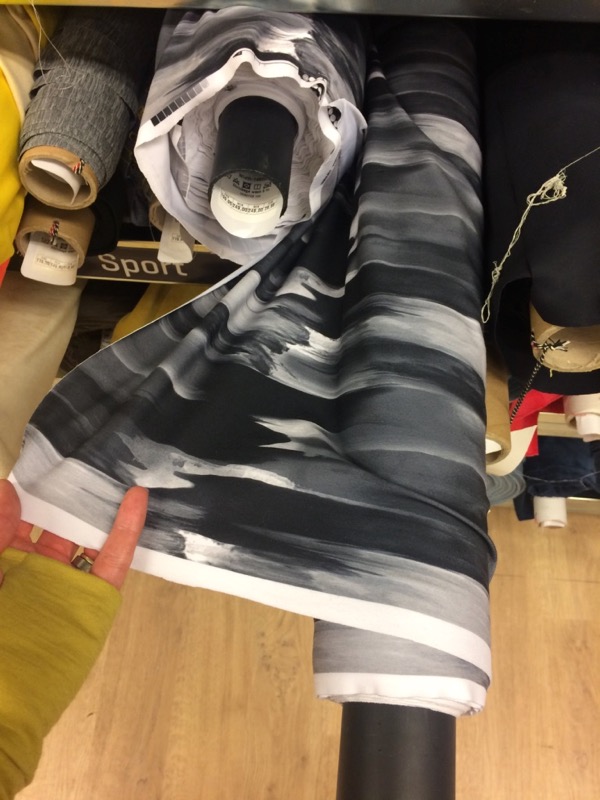 So enough about the store, what'd I buy?? Well, for starters, I bought quite a bit of haberdashery, including two balls of wool yarn for another pair of socks, some amaaaaaaazing neon pink textured waistband elastic (one of my book designs features exposed elastic!), some super cheap overlocker threads, and FOE in lovely muted shades. I also grabbed a full catalogue, which made for a Copenhagen breakfast experience of my dreams!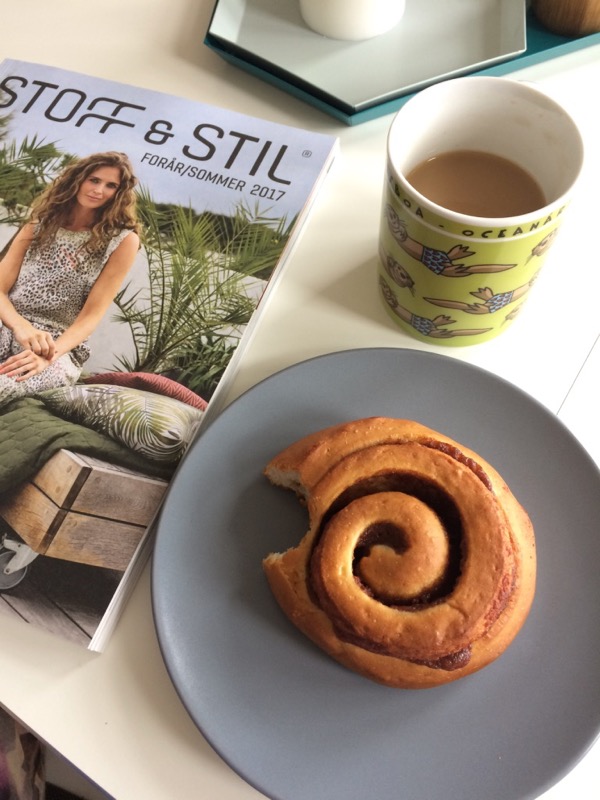 James picked out some super soft quilted jerseys in two shades of grey as he'd like me to make him a raglan sweatshirt: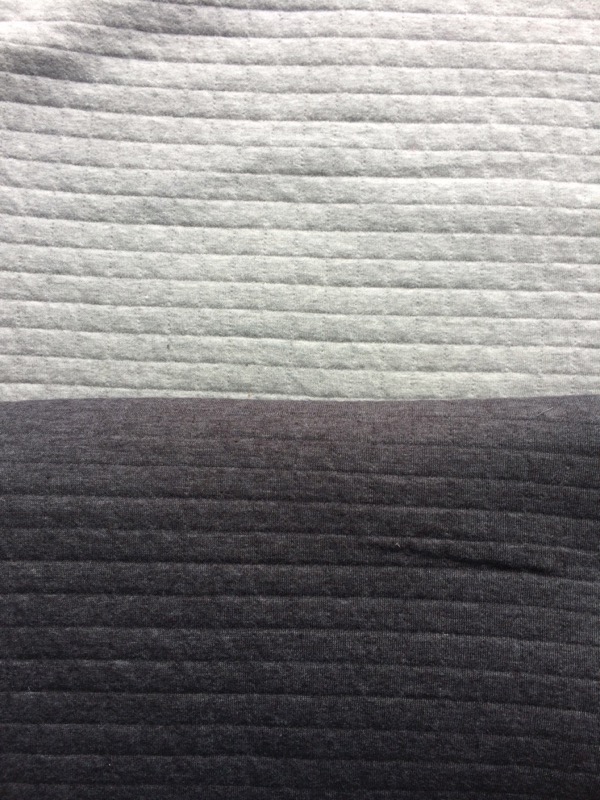 I fell in love with this geometric, quilted jersey/sweatshirting and bought enough for one of my book designs (along with a matching zipper, though none of their cuffing was quite right):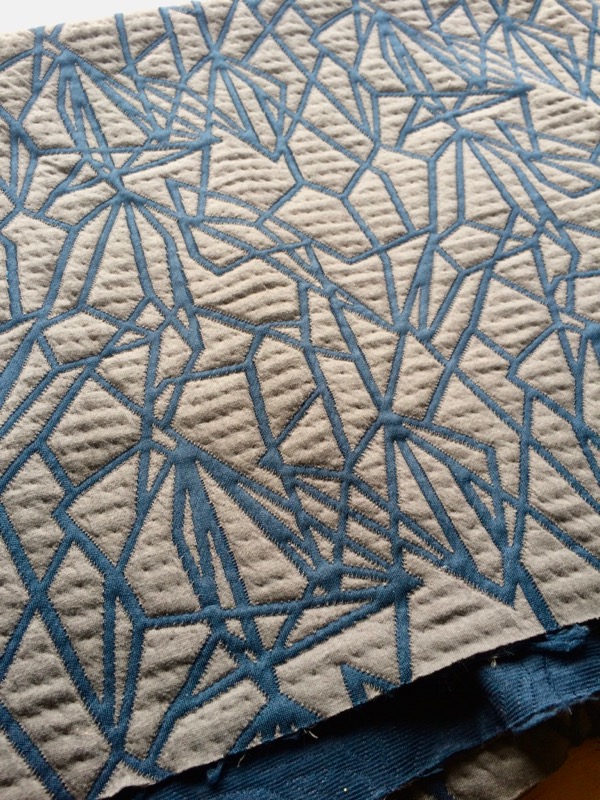 They had a crazy extensive range of amazing digitally printed cotton lycra jerseys, and I was very restrained in only buying two – a muted purple, softly heathered jersey, and… kittens and bunnies! Eeeee!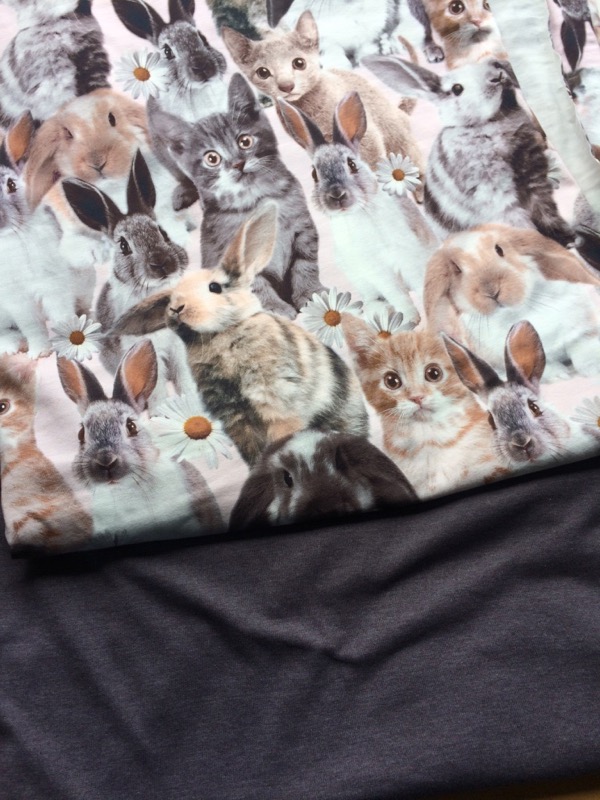 In the sports department, I kept myself to just two as well – a pale pink leopard spot activewear lycra, and their heftier black sport lycra. I wasn't intending to buy the solid black but it is REALLY nice quality! Great weight, stretch, and recovery, with a slightly brushed interior that would just feel like magic on a cold morning. It's the more expensive of their two black solid options, but you seriously would not regret buying this one!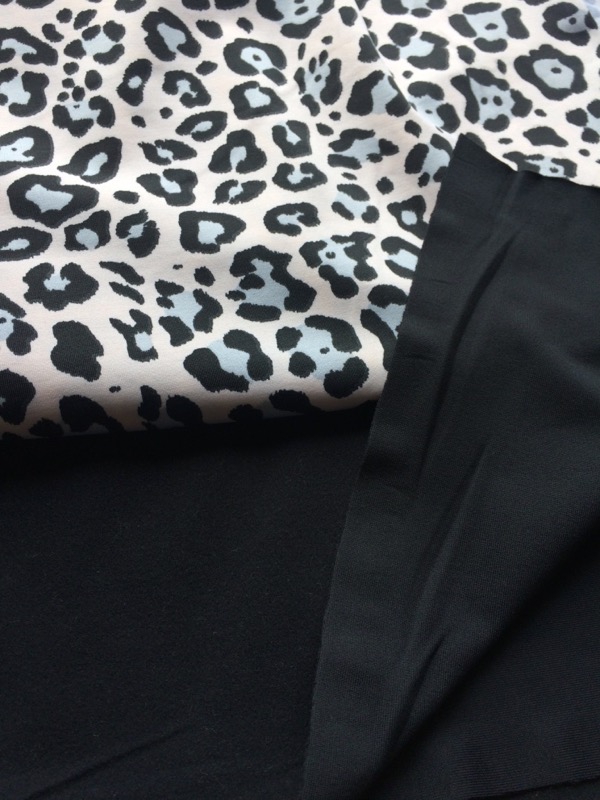 I may have become slightly manic in the store, but it made for hilarious photos!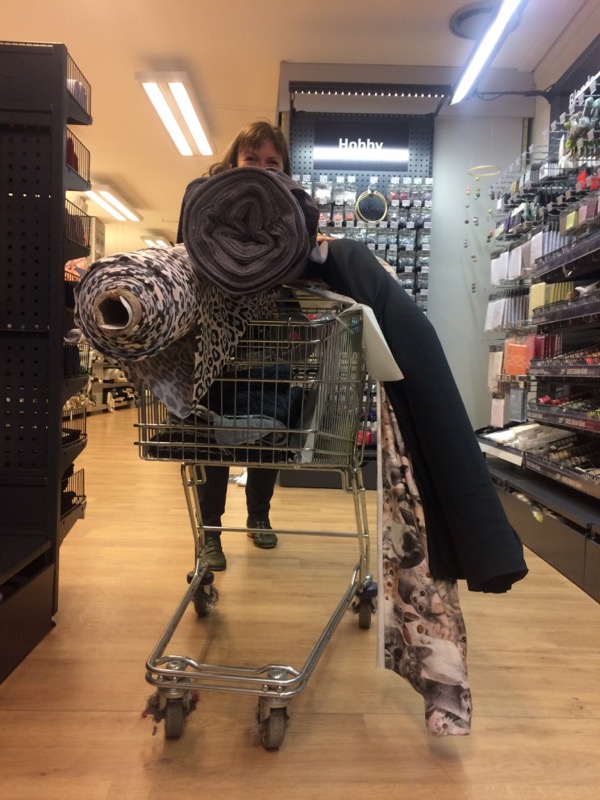 I also really like that all their fabric comes with adhesive barcodes and fabric info, telling you exactly how much you bought, the fibre content, width and – a code for matching Stoff & Stil thread!! So I transferred all of my barcodes to a sheet of paper for future reference when I pre-washed everything.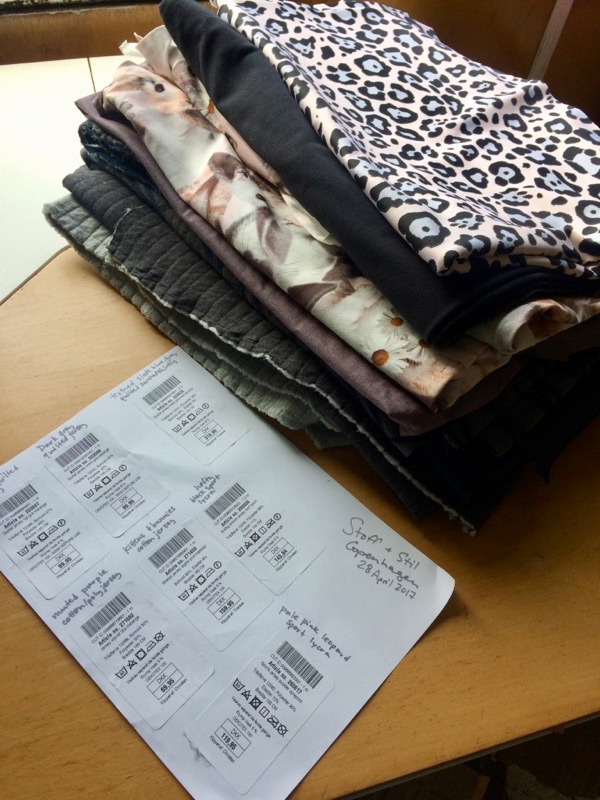 The only other sewing activity of note while we were in town was at the Danish Design Museum, which not only had an extensive fashion gallery, but also a special exhibit concentrating on the influence of Japanese designers on Danish design. I particularly loved the muted textile palette, which was inspired by nature.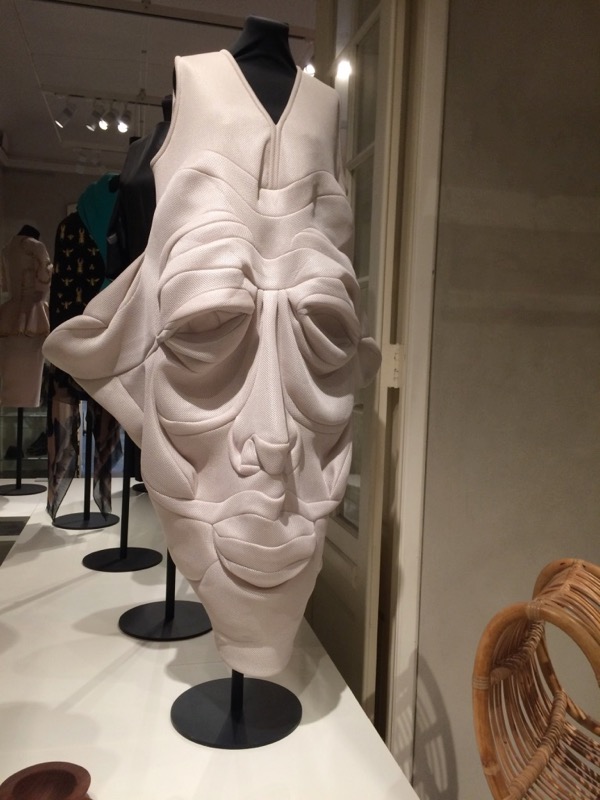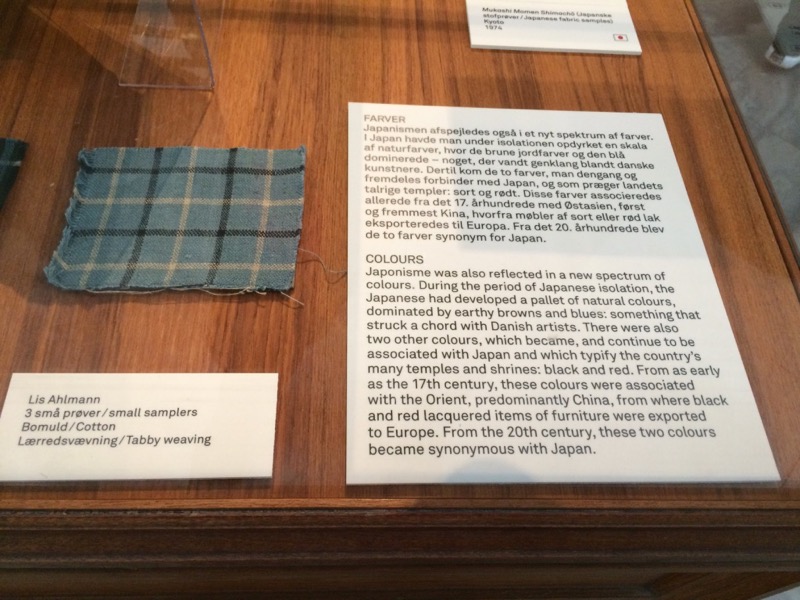 After a fantastic weekend away with friends, shopping, sightseeing, and booze, I came back to London and started a new office job the very next day! I'd only ever intended to have a break of a month or two after I quit my last job in August, but then Threads came calling, and the book happened, and I've been really missing being in an office environment again. The job and the people are utterly brilliant (I'm a Product Manager specialising in audio and music) but I'm still trying to find a balance with all my other commitments that won't leave me burnt out. So hence the blog silence for a few weeks, which I can only apologise for!
But one of the next things I have to share is the big book photoshoot, so it's worth waiting for, honest!